Browsing all articles tagged with world
Posted in Toys by ToyMaster
BRIO World Train Garage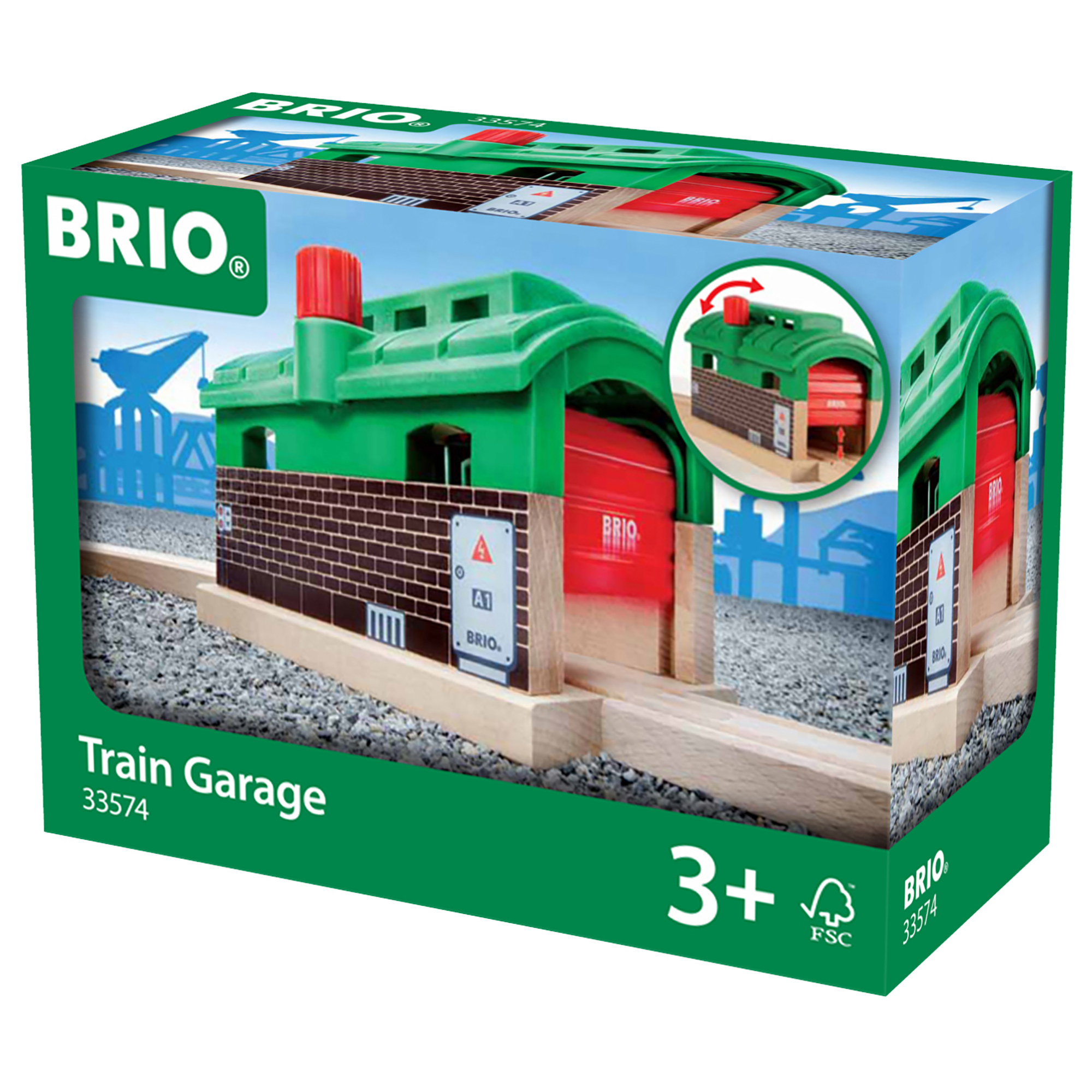 Where do the trains take a nap after a hard day at work? In the train shed of course. This is a perfect place for rest and some much needed maintenance. Turn the knob on the top to openand close the garage door. Or you can simply use it as a tunnel. Includes 1x Train garage. The item measures 16.2 x 8.2 x 10.3cm. Suitable for ages 3 years and up.
EAN: 7312350335743
Posted in Toys by ToyMaster
Posted in Toys by ToyMaster
Posted in Lego by ToyMaster
LEGO Jurassic World Owen Minifigure Link Watch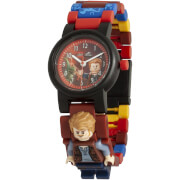 Owen Grady is a dinosaur researcher who works in Jurassic World. Owen believes he has a relationship with the dinosaurs based on mutual respect. The ex-military member trains and studies a very special group of Velociraptors. The LEGO Jurassic World: Fallen Kingdom Owen Minifigure Link Buildable Watch comes complete with interchangeable, multicoloured watch links for you to build and design. Features: Display type: Analogue Manufacturer's warranty: 2 years Battery type: 1x SR626SW (Seizaiken) Age: 6+ Safety: PVC free, conforms with relevant EU and US safety standards Water resistancy: 50m/165ft Lens: Scratch resistant acrylic lens
EAN: 5060286805053
Posted in Toys by ToyMaster
Super Wings World Airport Crew Collector Pack
This Super Wings World Airport Collector Pack features fan-favourite characters from Season 1 including 2 Transform-A-Bot scale: Jett, Dizzy, Paul, Donnie, Jerome, Mira, Grand Albert and Bello. There's also 7 Mini-Figure Characters including Jimbo to play with!
EAN: 6911400367386
Posted in Toys by ToyMaster
Steffi Baby World Playset (Styles Vary)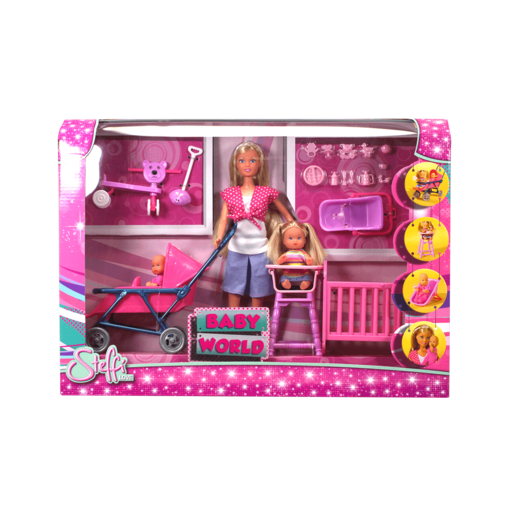 Help busy mummy Steffi out with the Baby World playset. It contains everything you need to keep Steffi's babies happy and content. Take them for a stroll in the twin baby walker or out for a ride on the bear tricycle. You can even use the accessories to feed them in the high chair. Give them some milk before bed and then put their heads down to sleep on the blanket and pillow. There's so much to do in this small set! An ideal gift for kids aged three years and up. What's in the box? Steffi doll1 x 7cm baby m babies Small accessories High chair bed Fabric pillow and blanket Twin baby walker Bear trike
EAN: 4006592663506
Posted in Toys by ToyMaster
Ravensburger The World Globe 540 Piece 3D Puzzle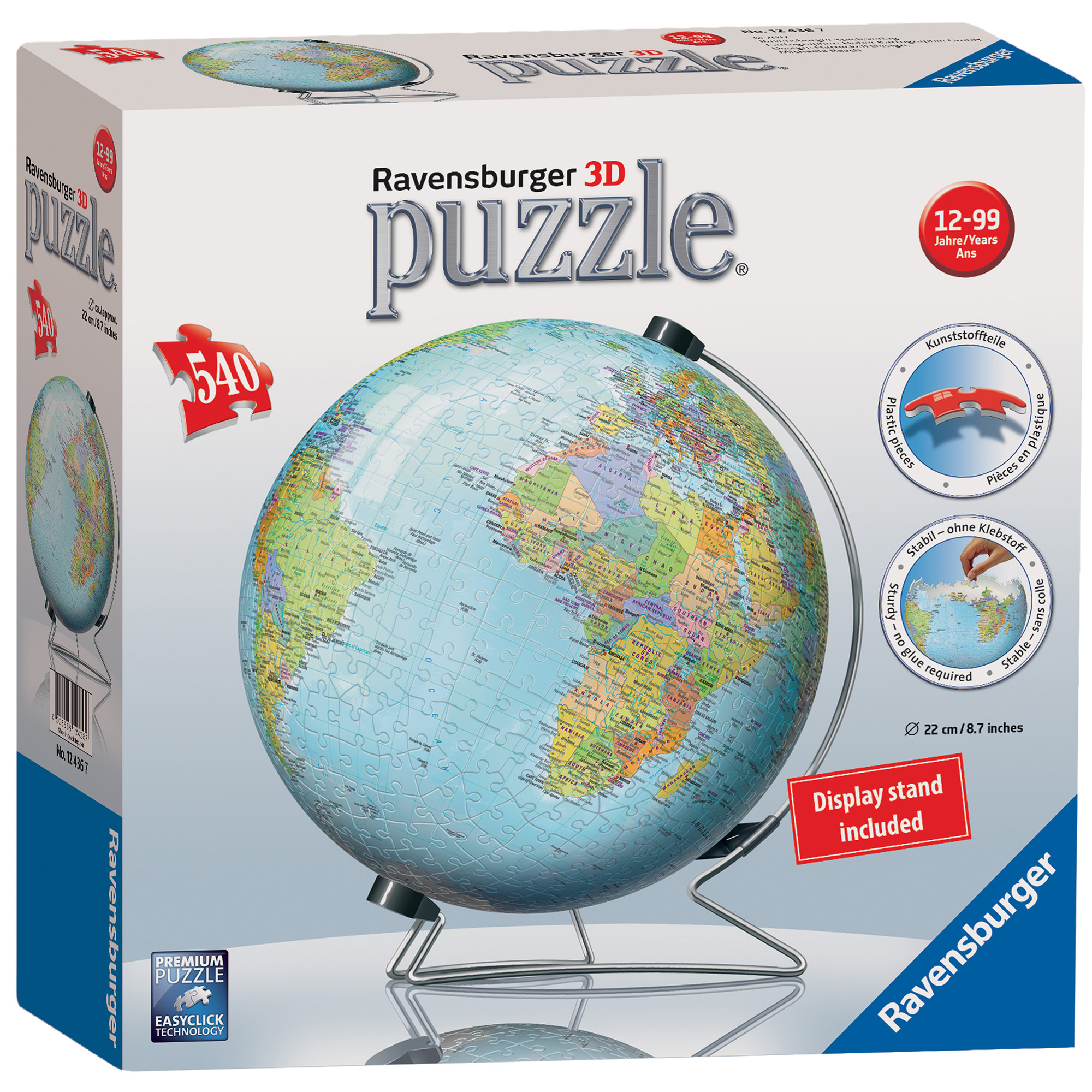 Explore the world from the safety of your own home with the Ravensburger The World on VStand Globe 540 Piece 3D Jigsaw Puzzle! Puzzleball is a unique 3D puzzling concept where each shaped plastic piece fits together perfectly with the next to form a strong and sturdy sphere. Every piece is numbered on the back to help you complete the ball and display it on the enclosed stand for all to admire. The clever v-stand allows the completed puzzleball to rotate on an axle, similar to that of the earth. The puzzleball can also be taken apart to complete again another day.This updated 540 piece puzzleball has a magnificent illustration of the World. Puzzleball makes very interesting and decorative items for any home. High quality 540 piece plastic jigsaw puzzle. The finished puzzle measures 22cm in diameter and 27cm high when complete. Suitable for ages 12 and up.
EAN: 4005556124367
Posted in Toys by ToyMaster
Whizz World Pink Lights and Sounds Garage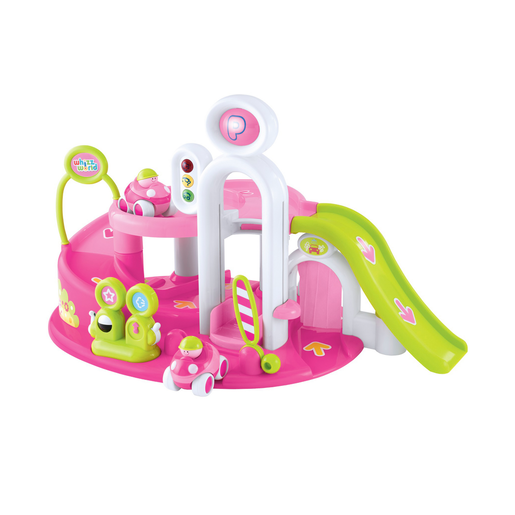 "Visit the Whizz World for some speedy adventures at the ELC Pink Lights and Sounds Garage. Race the two chunky vehicles included with the garage around the set and imagine driving adventures for them. Lift the barrier, race them down the ramps and take them to the car wash. Raise and lower the car lift to activate exciting light and sound effects and pull up to the clicking petrol pumps to fill up their engines. Use the included stickers to decorate your garage before you play! An imagination sparking set for 12 months and over."
EAN: 5050048034388
Posted in Soft Toys by ToyMaster
Posted in Toys by ToyMaster
Search
Recent Posts
Get Social With Us!
Categories
Pages
Toy Retailers
Popular Tags
Toy Archive