Browsing all articles tagged with world
Posted in Toys by ToyMaster
Top Trumps – Quiz World Football Stars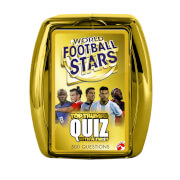 | Retailer | Price | Discount Code? | P&P | |
| --- | --- | --- | --- | --- |
| | £5.00 | No | £3.50 | |
| | £9.99 | Yes | | |
Think you know your football? Well, now's the time to test your knowledge with Top Trumps Quiz with a Twist! 500 questions and a unique form of gameplay that will test your mind on the world's greatest ever footballers! Features: Age 4+ 2 Players
EAN: 5036905032193
Posted in Toys by ToyMaster
Top Trumps Specials – Guiness World Records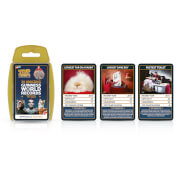 | Retailer | Price | Discount Code? | P&P | |
| --- | --- | --- | --- | --- |
| | £4.99 | Yes | | |
| | £5.00 | No | £2.99 | |
"Grab the Top Trumps Guinness World Records Game for some mind-blowing fun! Compare unbelievable records from the worlds of technology, animals and sports using categories including difficulty, uniqueness and the year of the record. Do any of your friends know who the most tattooed senior citizen is? You all will after your battle to become the Guinness World Records Top Trump! Use the easy to carry plastic case to set a Top Trumps playing record. Endless Guinness World Records fun for 3 and over."
EAN: 5036905032780
Posted in Toys by ToyMaster
Polly Pocket World Castle Playset
"Polly Pocket and her pals love going on tiny adventures with Polly's magic locket. Open up the Polly Pocket World Castle Playset for underwater, sandcastle themed fun. The sandcastle is filled with moving parts, secret reveals and multiple areas for play, including a boat, ocean pool and sandcastle interior. Polly and Shani can swim with dolphins, explore the castle's treasures or go on adventures on their cute speed boats! All the pieces easily fit inside the Castle Playset for cute storage and convenient transport. Polly Pocket adventures for 4 and over."
EAN: 887961728545
Posted in Toys by ToyMaster
Polly Pocket World Mall Playset
"Polly Pocket and her pals love going on tiny adventures with Polly's magic locket. Open up the Polly Pocket World Mall Playset for fun shopping adventures and play. The mall is filled with moving parts, secret reveals and multiple areas for play, including a cinema, food court and, of course, shops. Polly and Lila can catch the elevator up to the movie theatre, chill at the food court and ride around on their cute segways! All the pieces easily fit inside the Mall Playset for cute storage and convenient transport. Polly Pocket adventures for 4 and over."
EAN: 887961728552
Posted in Toys by ToyMaster
World Football Stars Guess Who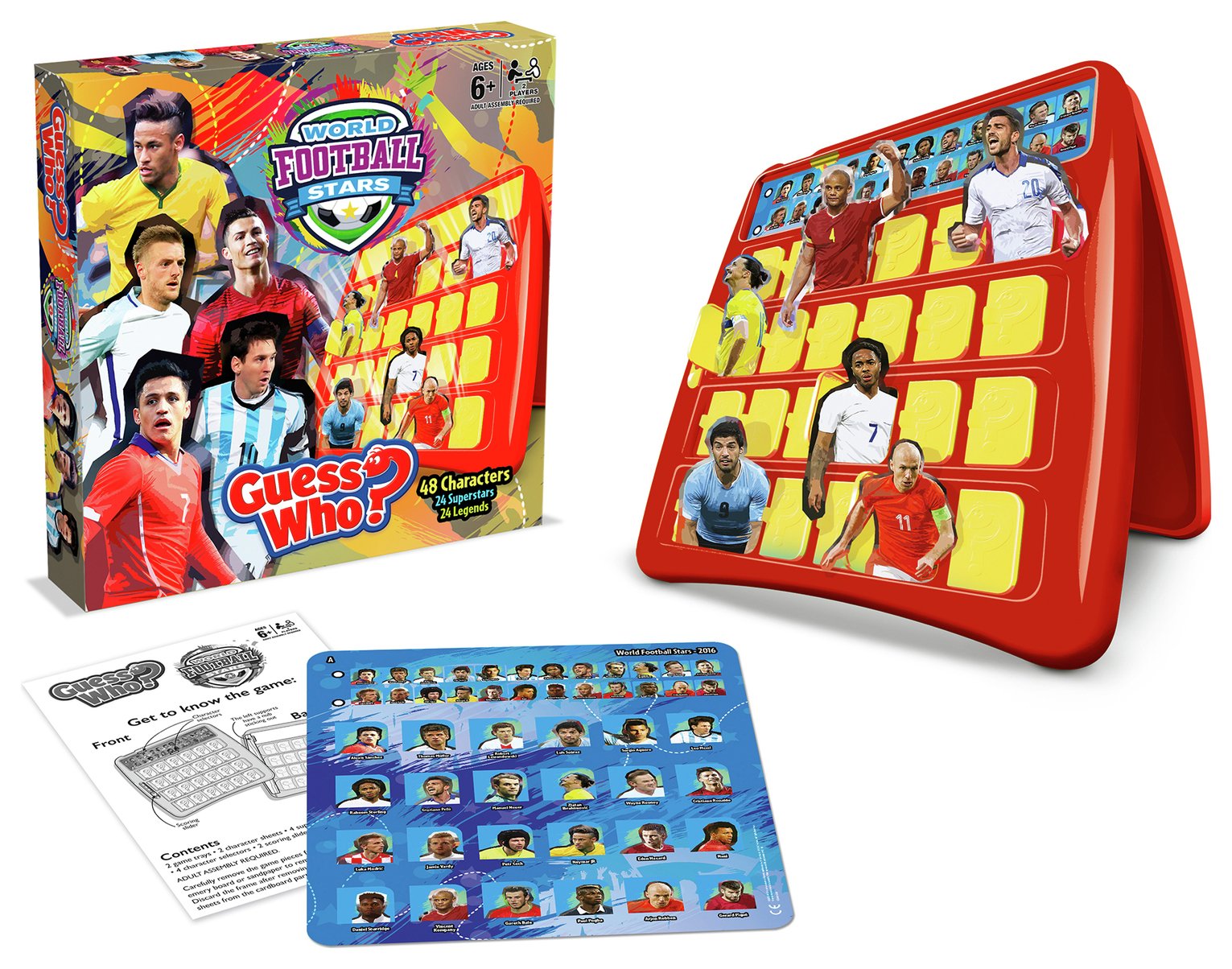 The world of football meets the classic guessing game; Can you guess who your opponents mystery player is; Lock the slider on your favourite character and dont give yourself away, while you look for the right clues to be the first to score. Play current or classic football superstars. With 48 players to choose from, make sure you ask the right Yes or No questions to discover who your opponent has chosen; 48 of your favourite characters in this classic face guessing-game including Cristiano Ronaldo, Lionel Messi and Alexis Sanchez. Ask the right YES or NO questions to close as many doors as possible and uncover your opponents mystery character. Add the ultimate twist in the Championship game by choosing TWO characters each. Fun for all the family with a plastic game frame so its easy-to-play and set-up. Is your Mystery Character wearing glasses; Does your Mystery Character have a beard; Is it Lionel Messi; Contents: 2 trays, scoring sliders, double sided character sheets. 2 or more players. For ages 3 years and over. 2 year manufacturers guarantee. WARNING(S): Not suitable for children under 3 years old. Only for domestic use. To be used under the direct supervision of an adult.
EAN: 5036905027533
Posted in Lego by ToyMaster
This toy no longer exists.
Try visiting www.xmas-toys.co.uk you may find it there.
EAN: 5060286805077
Posted in Toys by ToyMaster
This toy no longer exists.
Try visiting www.xmas-toys.co.uk you may find it there.
EAN: 816780023302
Posted in Toys by ToyMaster
Monopoly – World Cup 2018 Edition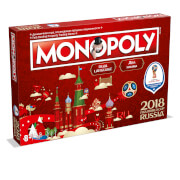 | Retailer | Price | Discount Code? | P&P | |
| --- | --- | --- | --- | --- |
| | £17.99 | Yes | | |
FIFA World Cup Monopoly: Celebrate the sporting event of the year with this special 2018 FIFA World Cup
EAN: 5036905033701
Posted in Toys by ToyMaster
Jurassic World Grab N Growl Indoraptor Dinosaur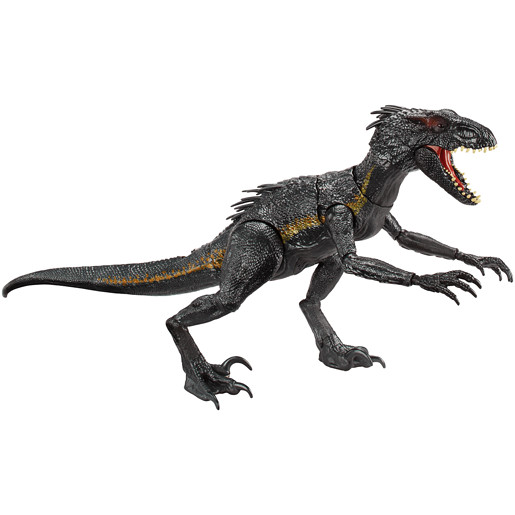 "The Indoraptor has escaped at Lockwood Estate! Use your Jurassic World Grab 'N Growl Indoraptor Dinosaur to re-enact its rampage. Extra articulation and glowing red eyes show exactly why people are terrified of this cross between the Indominus Rex and Velociraptor. Will anyone escape? You decide! Move the tail, slide the switch and push the button for different sound effects and actions. Make the Indoraptor grab its prey with his dagger sharp claws or attack with its terrifying teeth. For ferocious 4 year olds and over."
EAN: 887961567793
Posted in Toys by ToyMaster
Clementoni – Jurassic World Impossible Puzzle 1000pc.
"This Jurassic World Impossible Puzzle from Clementoni will keep you puzzling for hours! With 1000 sturdy puzzle pieces, packed full of detailed Jurassic era Dinosaurs, this puzzle might just be impossible – will you be able to beat it? The complicated mix of dinosaurs from the hit Jurassic World film series will boggle the brain even when the puzzle is complete. Can you spot all your favourite dinosaurs? The perfect fit pieces and high-quality printing will soon make the Impossible Puzzle a favourite rainy-day activity or stress-buster. 69cmx50cm when complete. An awesome gift for confident puzzlers 14 and over."
EAN: 8005125394708
Search
Recent Posts
Get Social With Us!
Categories
Pages
Toy Retailers
Popular Tags
Toy Archive