Browsing all articles tagged with world
Posted in Toys by ToyMaster
Ravensburger The World Globe 540 Piece 3D Puzzle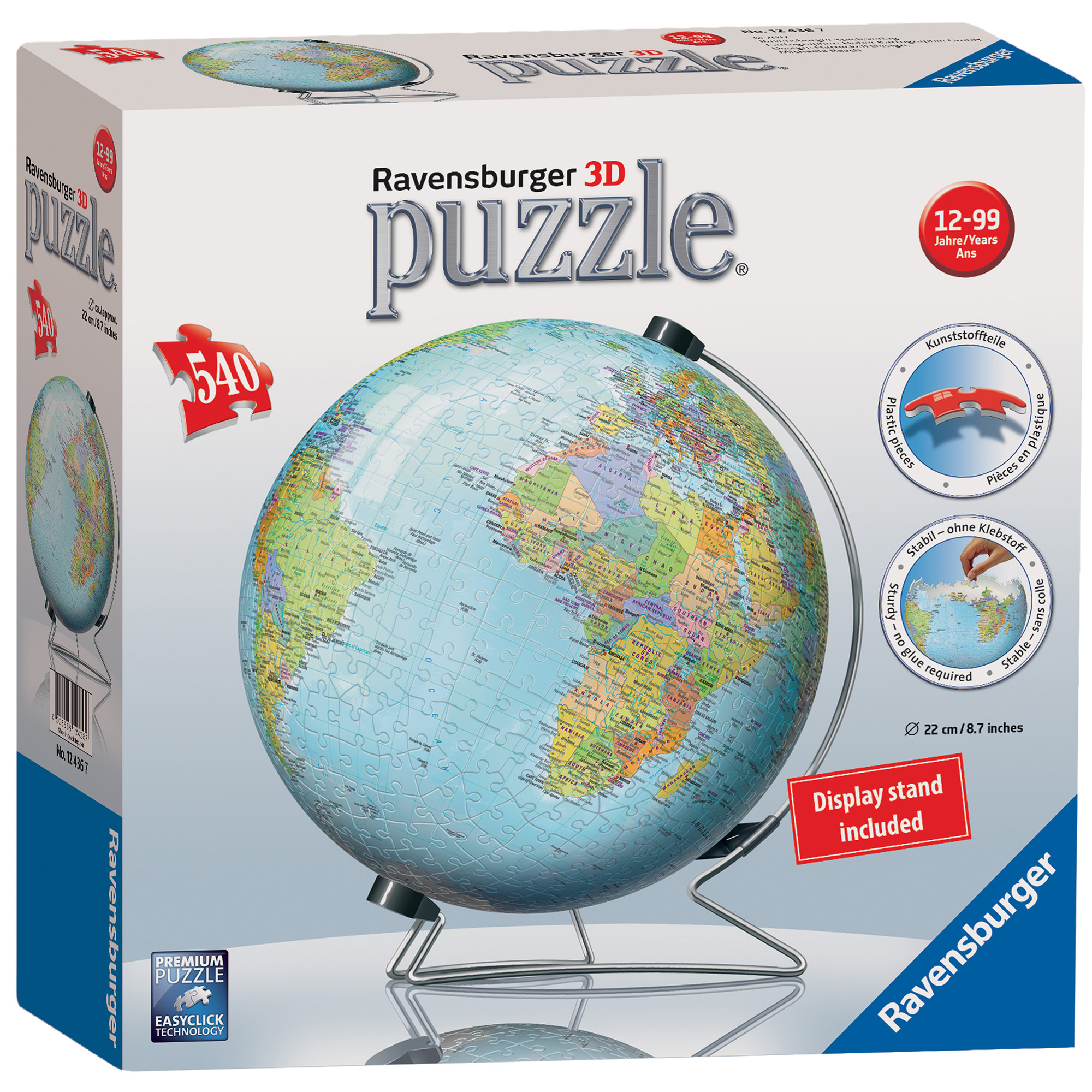 Explore the world from the safety of your own home with the Ravensburger The World on VStand Globe 540 Piece 3D Jigsaw Puzzle! Puzzleball is a unique 3D puzzling concept where each shaped plastic piece fits together perfectly with the next to form a strong and sturdy sphere. Every piece is numbered on the back to help you complete the ball and display it on the enclosed stand for all to admire. The clever v-stand allows the completed puzzleball to rotate on an axle, similar to that of the earth. The puzzleball can also be taken apart to complete again another day.This updated 540 piece puzzleball has a magnificent illustration of the World. Puzzleball makes very interesting and decorative items for any home. High quality 540 piece plastic jigsaw puzzle. The finished puzzle measures 22cm in diameter and 27cm high when complete. Suitable for ages 12 and up.
EAN: 4005556124367
Posted in Toys by ToyMaster
Bush Baby World Sleepy Pod with Bush Baby – Abi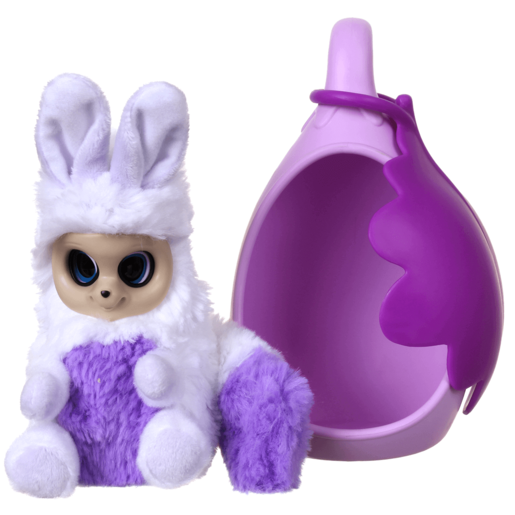 "Adopt a cute and mischievious Bush Baby today! Nenia eyes can wiggle and ears can waggle! Abi and the Dreamstar Bush Babies with Sleepy Pods have their own unique style and special place within Bush Baby World. Abi and the Bush Babies nurture and protect the Dream Tree and at night they snuggle into their Sleepy Pods and close the leaf door to stay cosy and warms. Soft and squashy, the Sleepy Pods have a hanging stalk so you can hang them on the Dream Tree or anywhere you wish. A great gift for ages four and up. There are even more adorable toys in our range of Bush Baby toys"
EAN: 5013197230100
Posted in Toys by ToyMaster
Whizz World Pink Lights and Sounds Garage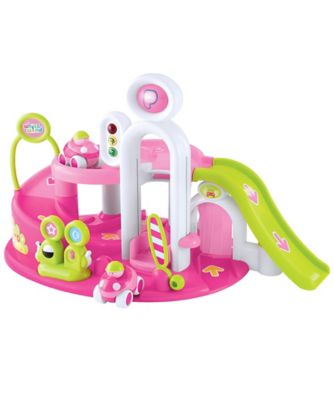 "Visit the Whizz World for some speedy adventures at the ELC Pink Lights and Sounds Garage. Race the two chunky vehicles included with the garage around the set and imagine driving adventures for them. Lift the barrier, race them down the ramps and take them to the car wash. Raise and lower the car lift to activate exciting light and sound effects and pull up to the clicking petrol pumps to fill up their engines. Use the included stickers to decorate your garage before you play! An imagination sparking set for 12 months and over."
EAN: 5050048034388
Posted in Soft Toys by ToyMaster
Posted in Toys by ToyMaster
Posted in Toys by ToyMaster
Posted in Toys by ToyMaster
Ravensburger Childrens World Globe 3D Jigsaw Puzzle – 180pc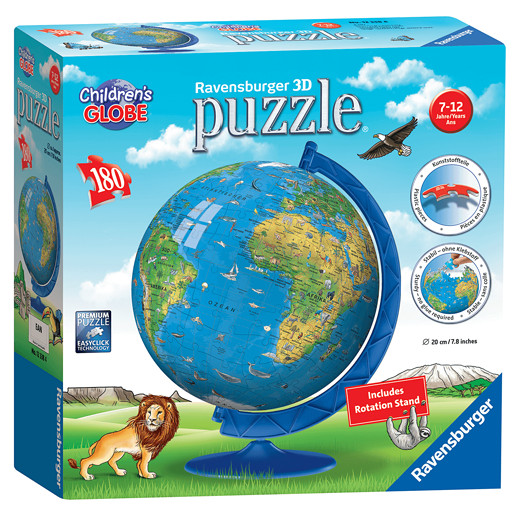 "You haven't mastered puzzles until you've completed the Ravensburger Children's World Globe 3D Jigsaw Puzzle. Reach the next level of puzzling by completing the 180 piece puzzle to create a 20cm diameter 3D world globe! The unique, plastic pieces mean that the finished product will be exceptionally strong and sturdy. Keep it assembled on the included display stand and explore the countries, continents, oceans and seas on your new homemade globe. Build the globe from the picture or, if you get stuck, follow the numbers printed on the reverse side of the pieces. This puzzle is perfect for children 7 and over."
EAN: 4005556123384
Posted in Toys by ToyMaster
Posted in Toys by ToyMaster
BRIO World Smart Tech Lift & Load Crane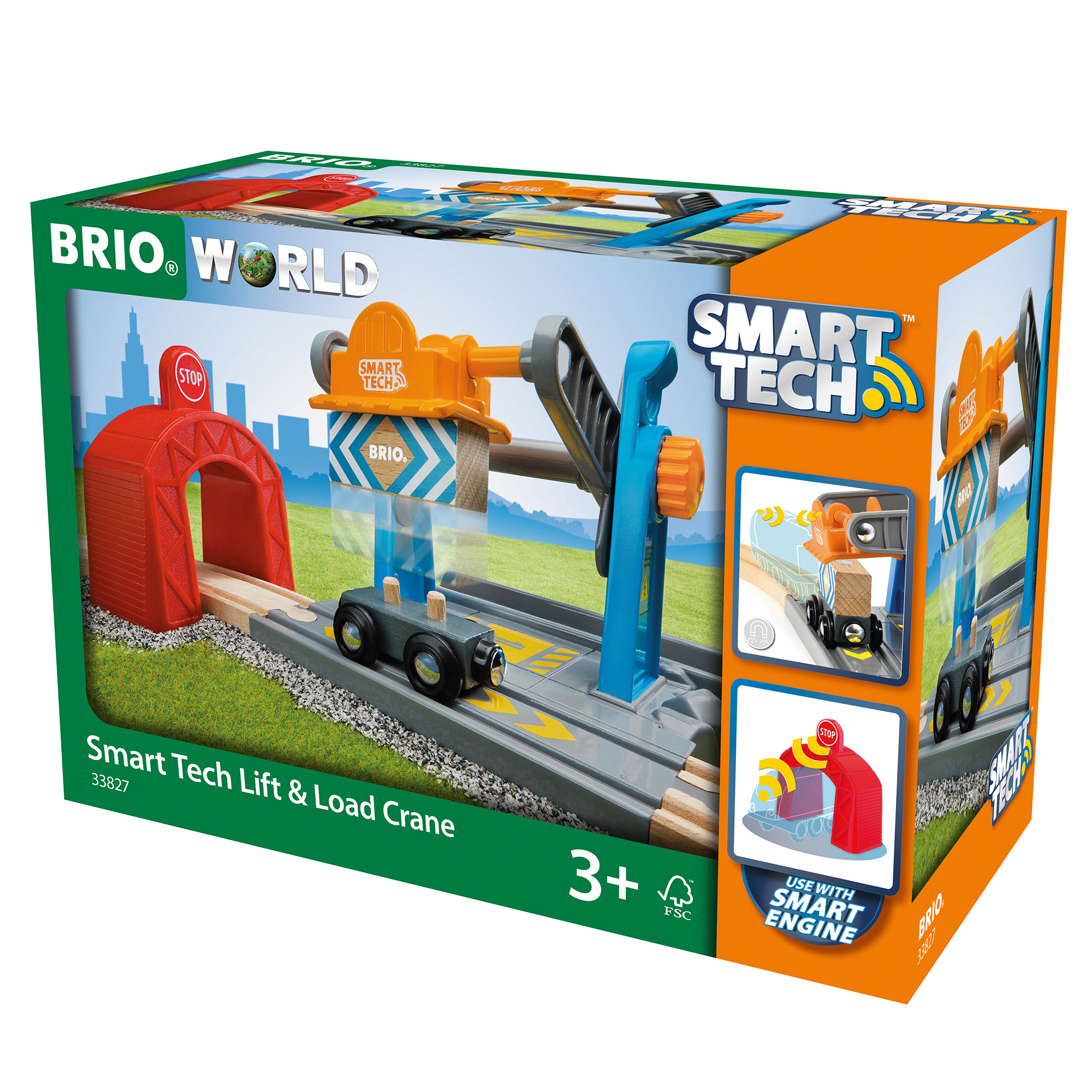 Get ready to swing into action with this BRIO World Smart Tech Lift & Load Crane. Make light work of heavy loads and have fun learning to master transferring cargo with this toy crane. Smart Tech adds to the excitement; the tunnel and crane communicate with the Smart Engine, animating the play with movement, lights and sound. This toy crane set gives children hours of uplifting fun, while helping to develop their fine motor skills and logical thinking. Includes 1x Smart-Tech Harbour Crane, 1x Smart-Tech Arch, 1x Wagon, 1x Load. The item measures 16.9 x 16.2 x 11.6cm and is suitable for ages 3 years and up. Each set is fully compatible with other Brio sets, tracks and trains. Brio products are made from very high quality plastic and Beech wood from sustainable sources. The Trains, Wagons, Carriages, and Road Vehicles all feature the classic Brio magnetic couplings allowing for easy connection to each other.
EAN: 7312350338270
Posted in Toys by ToyMaster
BRIO World Travel Train & Tunnel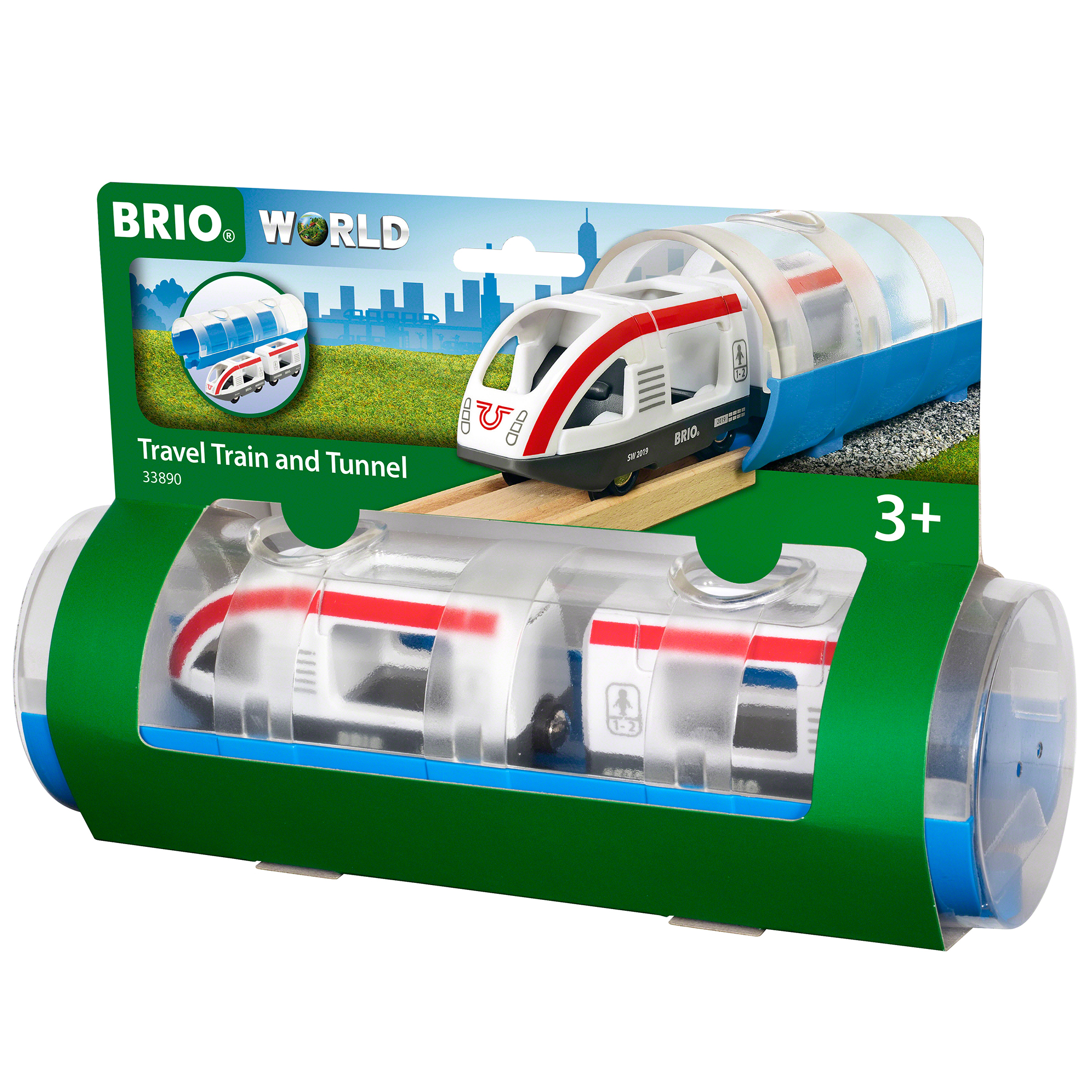 The BRIO World Travel Train & Tunnel opens up a world of exciting new destinations. The streamlined toy train will take you anywhere your imagination cares to roam. And with room for 3 poseable figures in the engine and passenger wagon, it is time to invite your favourite Brio friends on-board. The clever packaging around the Travel Train also transforms into a stylish see-through tunnel – just place it into any Brio World wooden railway track and off you go. Bon voyage! This set includes 1x Tunnel Top & Base, 1x Travel Train, 1x Carriage.
EAN: 7312350338904
Search
Recent Posts
Get Social With Us!
Categories
Pages
Toy Retailers
Popular Tags
Toy Archive