Browsing all articles tagged with truck
Posted in Toys by ToyMaster
Posted in Hot Wheels by ToyMaster
Posted in Toys by ToyMaster
Kinetic Sand Dig and Demolish Truck Playset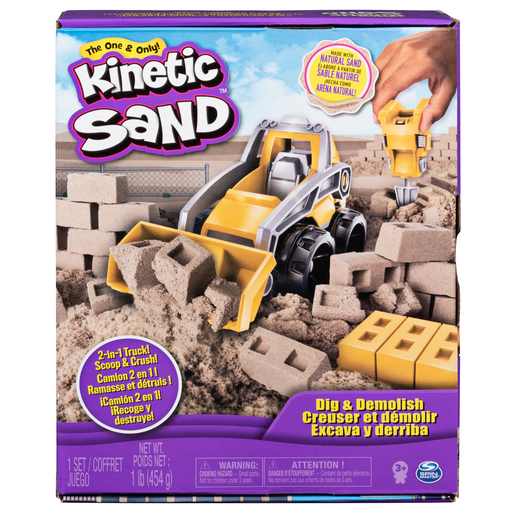 "Get ready for creative digging fun with this Kinetic Sand Dig and Demolish Truck Playset! Scoop, crush or build your sandy masterpiece. This Kinetic sand playset comes with a toy digger vehicle, digging tool, mould and one pound of sand. Half the fun is building your sand masterpiece, and the other half is knocking it down. Open the box your toy set comes in to reveal a construction themed play space. Then, once you're done enjoying kinetic sand fun, pack everything back into the box for easy storage. Creative fun has never been so easy! For ages 3 and over."
EAN: 778988543641
Posted in Toys by ToyMaster
Friction Lights and Sounds Fire Truck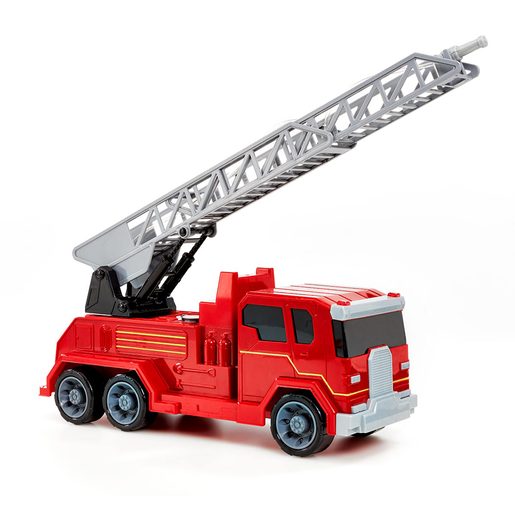 "Your little ones' play times have just got even better with the Friction Lights and Sounds Fire Truck. The Friction Lights and Sound Fire Truck moves on its own after being dragged backwards, so it's sure to get to those playtime emergencies on time! The lights and siren sounds make it ultra-realistic, while the rotating and extendable platform are both perfect for making sure those hard-to-reach make-believe fires are well within reach. Suitable for children aged 5 and over."
EAN: 5056289402818
Posted in Toys by ToyMaster
Posted in Toys by ToyMaster
Posted in Toys by ToyMaster
Meccano Model Race Truck Set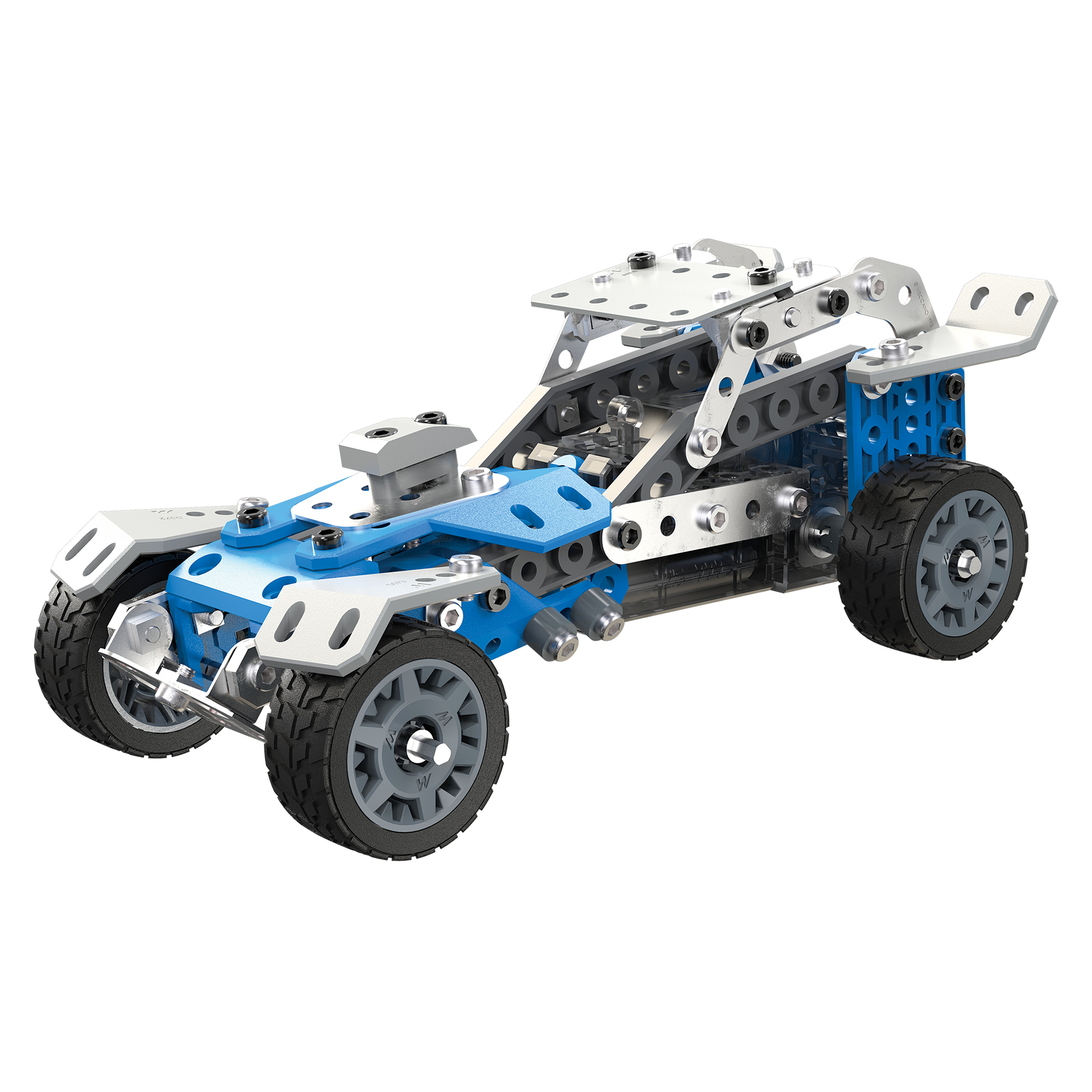 Shift your imagination into gear as you explore the world of real engineering with the Meccano Model Race Truck Set. Start by assembling an aggressive race truck with a rugged design and working suspension from the ground up. Once you put on the wheels, you?re ready to hit the races, or take it apart and build another one of the 10 unique designs! After that it?s up to you and your imagination to create a truck of your own design! This 10-in-1 model set comes with 225 parts, 2 ergonomic tools and easy to follow instructions.
EAN: 778988529089
Posted in Toys by ToyMaster
Polly Pocket Pollyville Ice Cream Truck
"Hang out in Pollyville, the tiny hometown of Polly Pocket, with the Polly Pocket Pollyville Ice Cream Truck. The Ice Cream Truck is the perfect way to get around Pollyville and serve sweet treats to all Polly's friends! Start a mini business with the cash register and use the table and chairs to sit and enjoy delicious ice cream treats! Set includes micro Polly doll in a cute outfit with serving apron, hidden reveal, three accessories and sticker sheet. Drive the Polly Pocket Pollyville Ice Cream Truck between Pollyville Stores (sold separately) which can be collected to create an entire street! Suitable for children aged 4 and over. "
EAN: 887961774986
Posted in Hot Wheels by ToyMaster
Hot Wheels Monster Trucks 1:64 Vehicle (Styles Vary)
"For an extra-bad addition to your Hot Wheels collection, look no further than the Hot Wheels Monster Trucks 1:64 scale die-cast trucks. These tough trucks are built for competition and dominance – send them into head-to-head battles with each other. The Hot Wheels Monster Trucks have giant wheels and detailed paintwork. Each truck includes a collectible wheel and comes with stats including a name, truck type, and strength. Suitable for ages 3 and over. "
EAN: 887961705393
Posted in Toys by ToyMaster
Monster Jam Rev & Roar Monster Truck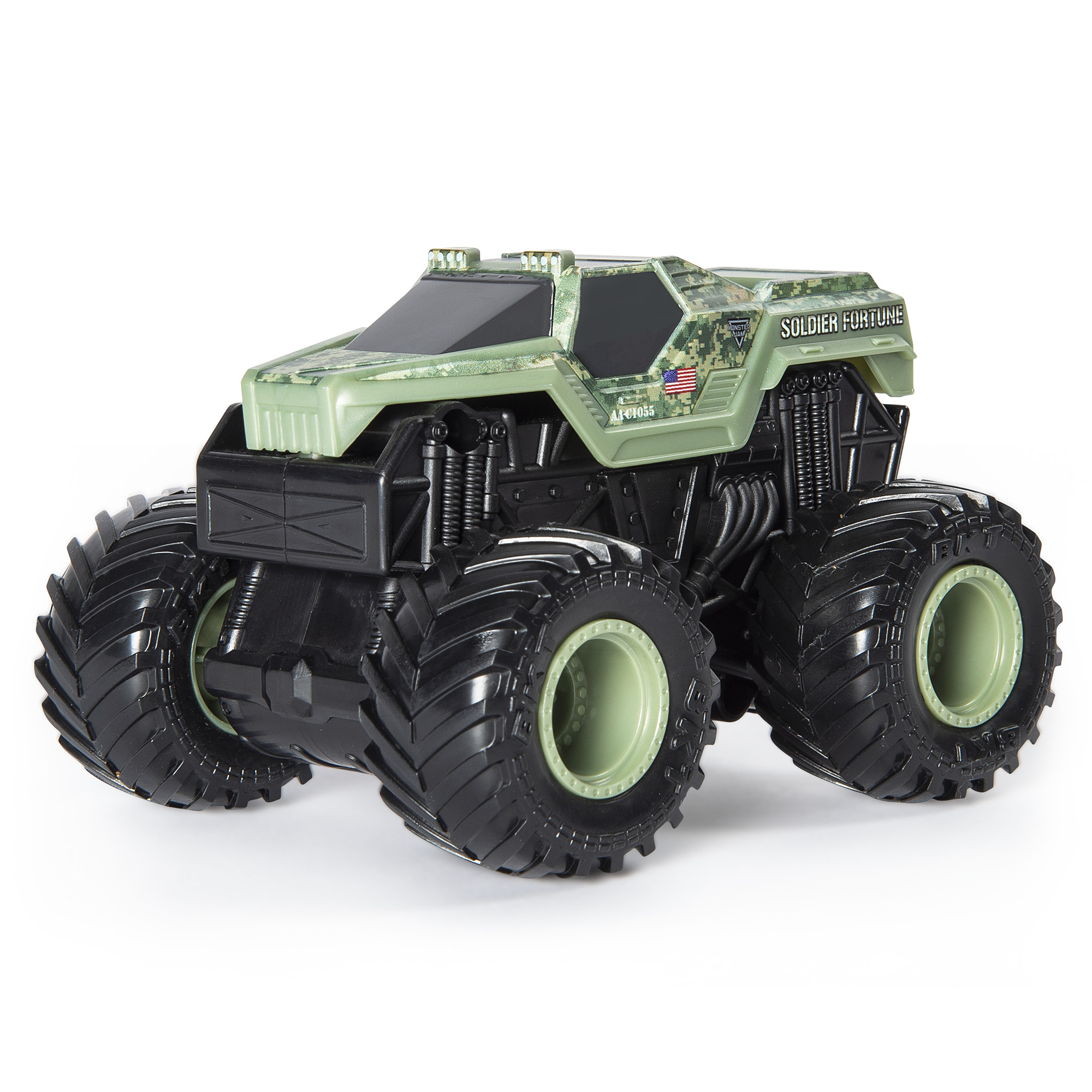 This Monster Jam Rev & Roar Monster Truck is an 1:43 scale authentic Monster Jam trucks. Rev forward or backward and watch it go! Listen to the iconic sound of Monster Jam monster trucks as your Rev ?N Roar comes to life! These loud machines feature 4-wheel drive, official BKT rubber tires, and tons of detail, making sure these powerful trucks can run over anything and look good doing it! Featuring a powerful, internal driving system, these monster trucks can smash, crash, and bash like never before! This pack includes: 1 Rev ?N Roar Monster Jam truck.
EAN: 778988553923
Search
Recent Posts
Get Social With Us!
Categories
Pages
Toy Retailers
Popular Tags
Toy Archive