Browsing all articles tagged with toy
Posted in Toys by ToyMaster
Posted in Toys by ToyMaster
Little Tikes Magical Unicorn Carriage Ride-On Toy
Perfect for your little prince or princess, watch little ones beam behind the reins of this imagination-inspiring ride-on toy! The Magical Unicorn Carriage is packed with cool, unique features like a rotating horn that lights up and makes realistic unicorn galloping noises as they ride. With a rainbow mane, glittering shimmer and the fact the unicorn's body moves from left to right, there's plenty for them to look at as they
EAN: 50743645860
Posted in Toys by ToyMaster
Disney Toy Story 4 Crayola Color Wonder Mess Free Book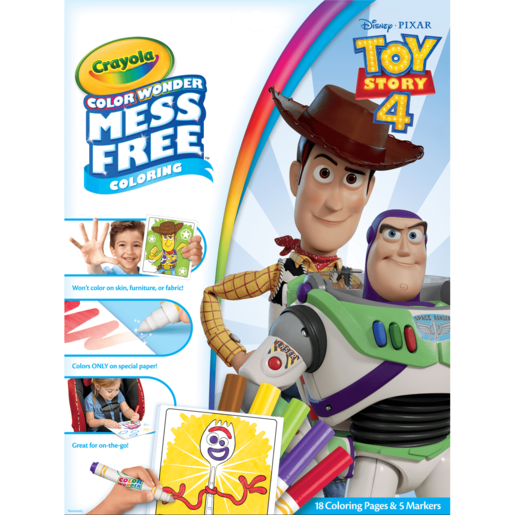 "Yee-haw! It's time for some mess-free, super-colourful creative fun, with the Disney Toy Story 4 Crayola Wonder Mess Free Book. Simply fill up the included Crayola Wonder markers with water and get drawing, colouring, and writing. Because the magic pens draw with just water, there's no risk of inky mess on hands or furniture. Take the 18 Toy Story 4-inspired colouring pages with you on the go to keep busy and quiet wherever you are. Suitable for ages 6 and over."
EAN: 71662270087
Posted in Toys by ToyMaster
Disney Pixar Toy Story 4 – Talking Forky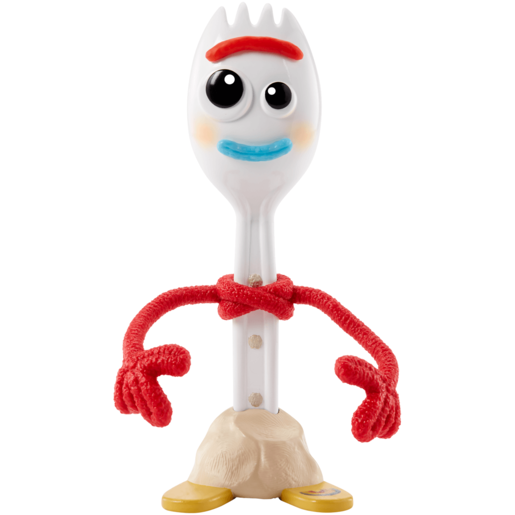 "Bring all the fun of Toy Story 4 to life, with this Disney Pixar Toy Story 4 – Talking Forky figure. This detailed Forky figure can make over 15 cool sounds and phrases form the film – just press the button and see what comes out! The design of this Toy Story 4 figure is perfect – set up the iconic character with the rest of your collection for a fun Toy Story themed display. Suitable for ages three and over."
EAN: 887961773873
Posted in Soft Toys by ToyMaster
Floofies Fluffy Surprise Plush Toy (Styles Vary)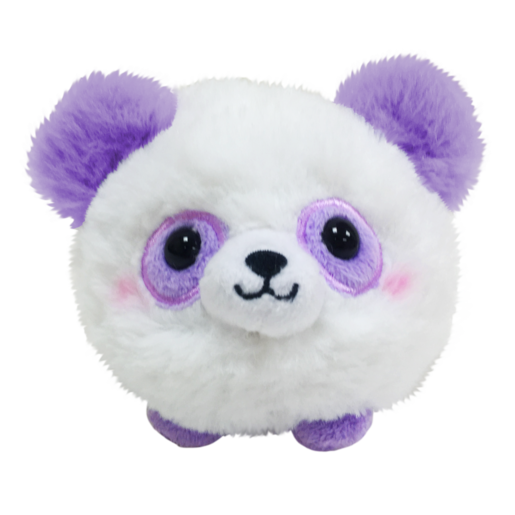 "Collectability, surprise reveal and cute rainbow powder-puff tails all in one! Floofies unique blind packaging adds a new dimension of excitement and with rare characters included in the mix – which of the cute friends will be revealed? Each Floofie is complete with a character bio card, helping fans to get to know their Floofies as their collection grows. Unique blind packaging Collect all 12 characters Includes Ultra rare character Rainbow powder-puff tail "
EAN: 5055308537647
Posted in Toys by ToyMaster
Little Senses Glowing Highchair Toy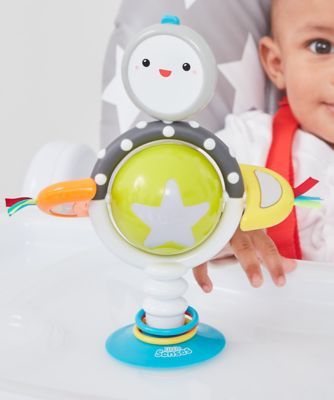 "The ELC Little Senses Glowing Highchair Toy is fantastic for sensory meal-time entertainment. You can easily attach the activity-packed toy to most surfaces with its suction cup base for convenient play. Spin the character's belly to discover soft, glowing lights that change colour. Move the hoops up and down the base and twist the arms around to create exciting rattling noises and watch the beads bounce and ribbons flutter. With a great range of auditory, visual and tactile stimulation, this highchair toy is perfect entertainment for little ones at mealtimes. Entertaining for 6 months and over."
EAN: 5050048167093
Posted in Toys by ToyMaster
Disney Pixar Toy Story 4 – Slinky Dog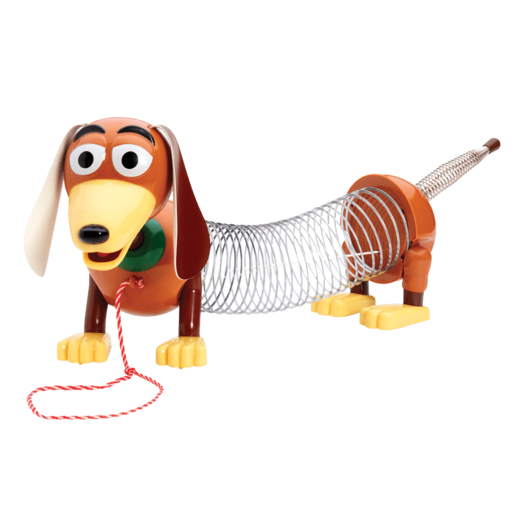 "Recreate your favourite Disney Pixar Toy Story 4 scenes with Slinky Dog! This loveable toy dog has a durable plastic body held together with an iconic and stretchy slinky. Use the pull string to take Slinky Dog on walks and adventures with you. Bend his legs to see him sit down or stretch out his silly, slinky body. Just like in each of the Toy Story franchise movies, Slinky Dog will be a loyal friend for any child. A fantastic pull-toy friend for 18 months and over."
EAN: 8056379080336
Posted in Toys by ToyMaster
Top Trumps Specials – Toy Story 4
"Challenge your family and friends to become the Top Trump champion with this Toy Story 4 Top Trumps Card Game! Compare the different Toy Story Characters to see who has higher teamwork, humour, courage, and friendship ratings. From new characters to your original favourites, this Top Trumps set has all the fun of the loveable movie franchise. Once you are done playing, pop your cards back in the easy-to-carry plastic case. This keeps them safe from damage and easy to transport, allowing you to enjoy Top Trumps fun on the go. For ages 3 and over."
EAN: 5036905033411
Posted in Toys by ToyMaster
Ravensburger Toy Story 4 4 in a Box Jigsaw Puzzle
These bright, colourful and fun puzzles capture the fun and excitement of Disney's Toy Story 4! Meet friends you know and love – like Buzz, Woody, Rex and Slinky Dog, and say hello to newbies – Homemade Forky, Duke Caboom, Gabby Gabby, the Dummy General and Ducky & Bunny. Four high-quality cardboard jigsaw puzzles in 12, 16, 20 and 24 pieces. The finished puzzle measures 19 x 14cm when complete. Suitable for ages 3 years and up. Made from strong premium grade cardboard, with linen finish print to minimise glare on puzzle image.
EAN: 4005556068333
Posted in Toys by ToyMaster
Funko Pop! Disney: Toy Story 4 – Duke Caboom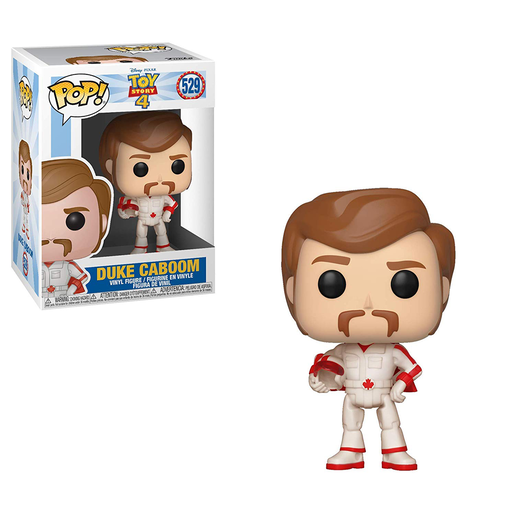 Check out this cool collectible Funko POP! Vinyl figure of Duke Caboom. This highly detailed miniature looks like the character you know and love, just with a larger head and a few cartoon-like flourishes that these iconic collectibles are known for. Standing at almost 10cm tall it makes a brilliant buddy for your desk, shelf or mantle.
EAN: 889698373975
Search
Recent Posts
Get Social With Us!
Categories
Pages
Toy Retailers
Popular Tags
Toy Archive