Browsing all articles tagged with toy
Posted in Soft Toys by ToyMaster
CoComelon Musical Bedtime JJ Doll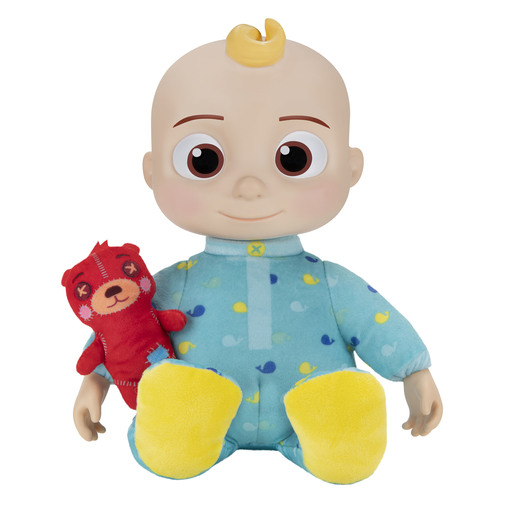 "Make snuggling up to sleep even more fun with this Musical Bedtime JJ Doll from the CoComelon range. This cute JJ plush doll can't wait to have lots of fun with you! Get ready for bed together by singing the YesYes Bedtime song, or press his tummy to hear the rest of the sound effects and phrases. Inspired by the CoComelon YouTube series, JJ is wearing a printed onesie and is carrying a bright red teddy. He looks just like your favourite character from the show! For ages 18 months and over."
EAN: 3701405801144
Posted in Soft Toys by ToyMaster
Present Pets Fancy Puppy Interactive Plush Soft Toy
"Give your little one the best surprise ever with the Rose Gold series from the Present Pets range. Who will they discover in their special gift box: Princess or Kweenie? Kids will love watching their new puppy pal unbox itself, revealing a super-soft friend. The fun doesn't stop there, though! Each puppy in the Rose Gold range has plenty of interactive features to discover. There are 2 puppy friends in the Rose Gold range, and which your little one receives will be a complete surprise. For ages 4 and over."
EAN: 778988256619
Posted in Soft Toys by ToyMaster
Present Pets Glitter Puppy Interactive Plush Soft Toy
"Unbox a special surprise with the Rainbow Glitter series from the Present Pets range. This sweet little pup unboxes itself! Kids can unwrap the outer packaging and pull the gift tag to see their cute friend paw its way out. Each puppy pal has super-soft fur, an adorable expression and glittery accessories. There are lots of interactive features to discover too. There are 2 possible pups in the Rainbow Glitter range, and which they receive will be a complete surprise! For ages 4 and over."
EAN: 778988318485
Posted in Toys by ToyMaster
Disney Pixar Toy Story 4 Trash Bin Bonanza Game
Any Toy Story 4 fan will flip for this game that has you flickin' Forky into a rubbish bin! While the bin on the board rotates, you'll be trying to flip all of your Forky figures inside of it. But be careful where you aim, because Woody is trying to block your path and wants to keep Forky out. To win, be the first player to get four Forkys into the trash, but you have to be quick because everyone plays at the same time. Prepare for battle by having your Forkys face down and ready to fly! Recommended for 2-4 players, ages 5 and up.
EAN: 778988260180
Posted in Toys by ToyMaster
Jurassic World Feeding Frenzy Indominus Rex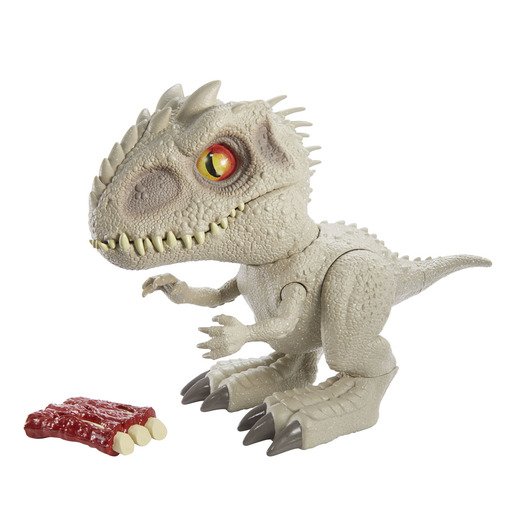 "Get ready for a prehistoric adventure with this amazing Feeding Frenzy Indominus Rex toy from the Jurassic World range. The deadly Indominus Rex is hungry! Pet her head to start with and listen as she lets out a playful growl. Then, push her tail to open her mouth and feed her the included toy ribs. Watch as she chomps down in a feeding frenzy! Careful though, she'??ll get angry if you pet her while she'??s eating. Inside the box, you'??ll find 1 Indominus Rex toy and food accessories. Batteries are included to help you start the action right away. For ages 4 and over."
EAN: 887961862058
Posted in Toys by ToyMaster
Jurassic World Epic Roarin Tyrannosaurus Rex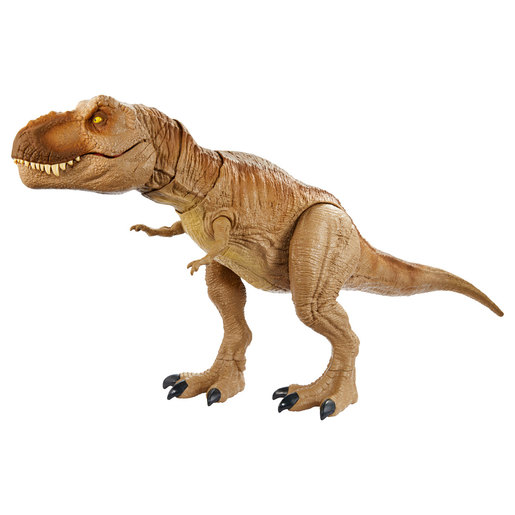 "Get ready for a prehistoric adventure with this Epic Roarin' Tyrannosaurus Rex toy from the Jurassic World range. This interactive dinosaur toy is so cool! Move the tail to see your new pal move, twist and chomp! Then, push the button on the tail to hear a mighty ROAR! With a realistic design and large size, you'll love creating epic battles with your new T-Rex toy. Don't forget to download the Jurassic World app for loads of fun facts about your dinosaur, as well as tips on how to have the most fun with your new friend. For ages 4 and over."
EAN: 887961817577
Posted in Toys by ToyMaster
Jurassic World Control N Conquer Carnotaurus Toro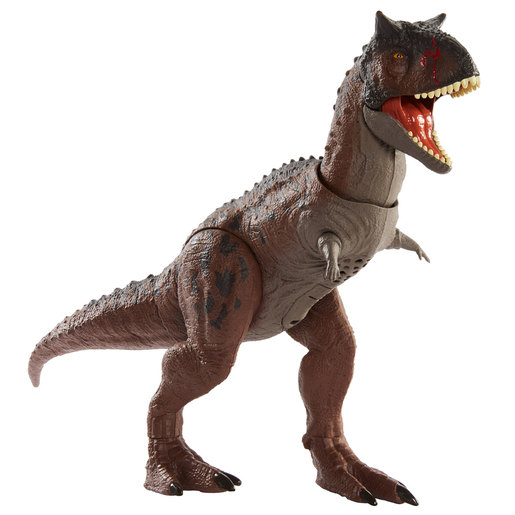 "Get ready for an epic prehistoric adventure with the Carnotaurus Toto figure from the Jurassic World Control 'N Conquer range. Prepare for an awesome dino attack! This Carnotaurus Toro is always prepared to take on every enemy. Move the tail to see your mighty new dinosaur move around, then push the button on his back to hear him ROAR! This large action figure is highly detailed, with authentic styling inspired by the Jurassic World film. He also has articulated joints to help you move him into any pose you like. For ages 4 and over."
EAN: 887961872958
Posted in Toys by ToyMaster
Vtech Baby Peek-a-Boo Bear
"Have you met the adorable Baby Peek-a-Boo Bear? He is ready to be your best friend! Developed by VTech, babies can press the two learning buttons on the honey pot to play hide and seek. The buttons also play catchy songs and fun phrases which encourages little ones to learn as they play! With plenty of opportunities for your little ones to develop their motor skills, isn't it about time you adopted a bear? Baby Peek-a-Boo Bear features 4 fun sing-along songs and 15 happy melodies. Suitable for children aged 6 months and over."
EAN: 3417765283031
Posted in Toys by ToyMaster
Toy Story 4 Buzz Lightyear Wrist Communicator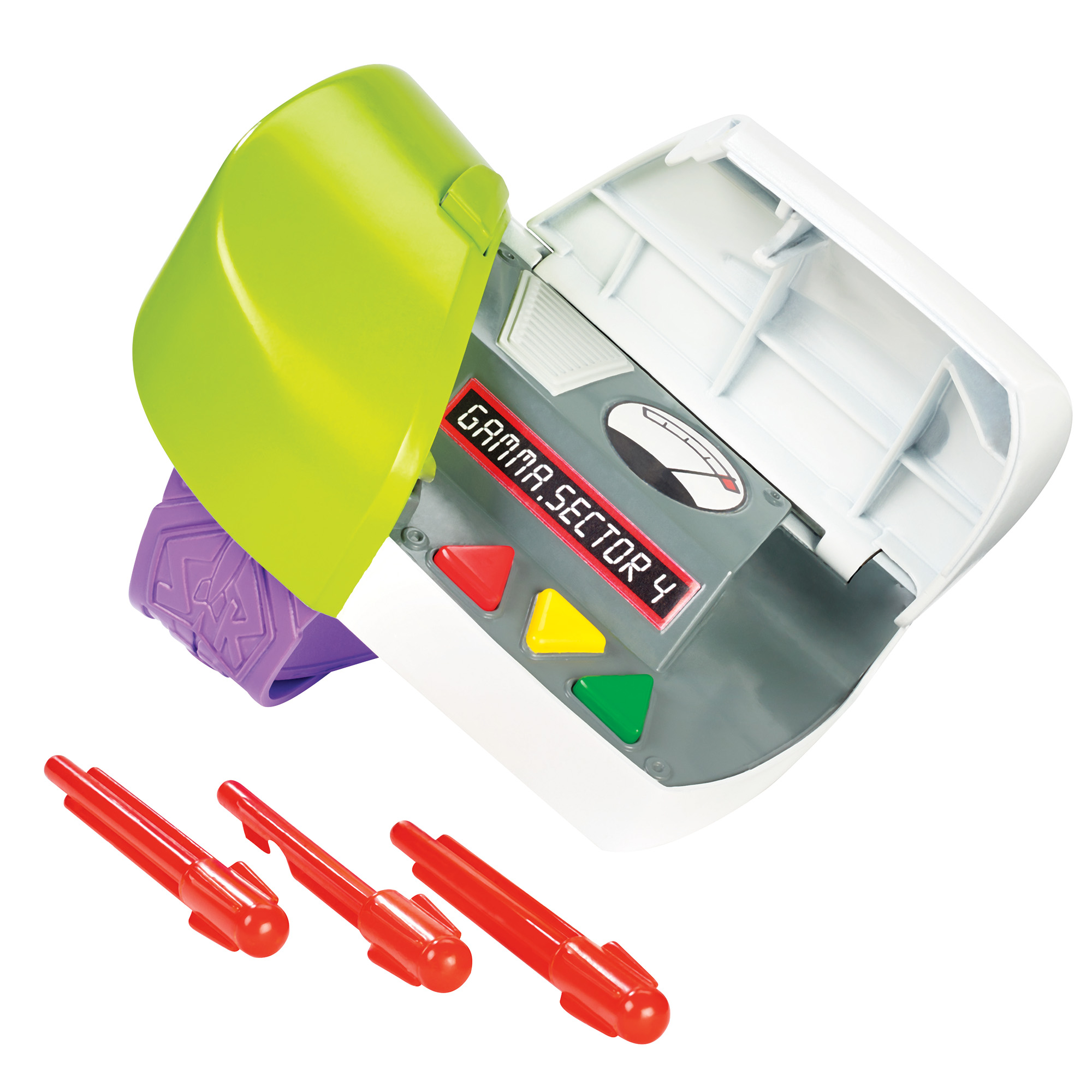 | Retailer | Price | Discount Code? | P&P | |
| --- | --- | --- | --- | --- |
| | £7.50 | No | £3.99 | |
| | £17.00 | Yes | £5.50 | |
Become Buzz Lightyear and join his exciting missions with this realistic wrist communicator. Slip it on and press the green release button to reveal the secret Gamma Sector 4 control panel. You'll find a gauge and blaster projectiles inside. Communicate with base camp, and then run into action. Load the blaster, take aim, fire and save the toys from Emperor Zurg and the Zurgbots! The Buzz Lightyear Wrist Communicator comes in Space Ranger white, green and purple. Suit up with more Buzz Lightyear role-play items like the Disc Blaster and the Space Ranger Helmet Armor with Jet Pack. Each sold separately, subject to availability.
EAN: 887961750461
Posted in Soft Toys by ToyMaster
Pitter Patter Pets Lively Little Llama Plush Toy – Cream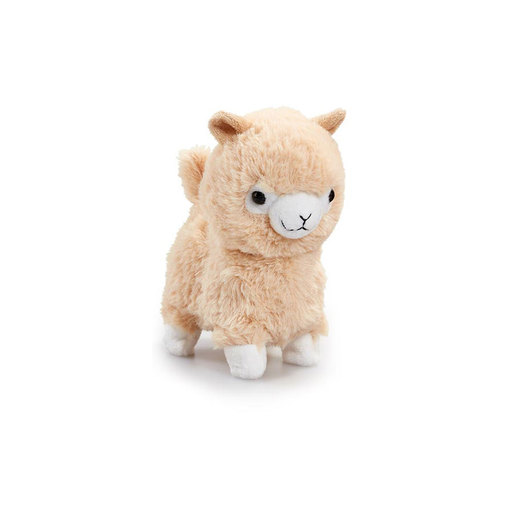 "There's so much fun to have with the Cream Lively Little Llama Plush Toy from the Pitter Patter Pets range. This adorable llama is about to become your new best friend! It has super fuzzy and fluffy fur in a cream colour, as well as a friendly face. You'll want to give it a big hug all day long! The Pitter Patter Pets range promises even more fun. This Cream Lively Little Llama toy moves and makes sound effects to make playtime extra exciting. For ages 3 and over."
EAN: 5056296012598
Search
Recent Posts
Get Social With Us!
Categories
Pages
Toy Retailers
Popular Tags
Toy Archive