Browsing all articles tagged with top
Posted in Toys by ToyMaster
Top Trumps Card Game – The Lion King Edition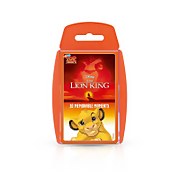 "Revisit Disney's beloved animation with the Top Trumps Lion King Card Game. This fantastic game celebrates 30 of the most memorable moments from the 1994 animated classic. Compare the ups and downs of Simba's life using categories including laughter, excitement and friendship. With a Top Trumps file and rating on every card, there's loads of Lion King fun for both long-time and new fans of the Lion King to discover. With a super convenient, plastic carry case, you can challenge your friends to a game of Top Trumps anywhere and anytime. Terrific Top Trumps fun for 3 and over."
EAN: 5036905035880
Posted in Toys by ToyMaster
Top Trumps Card Game – Toy Story 4 Edition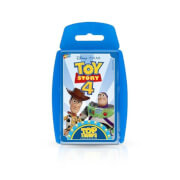 "Challenge your family and friends to become the Top Trump champion with this Toy Story 4 Top Trumps Card Game! Compare the different Toy Story Characters to see who has higher teamwork, humour, courage, and friendship ratings. From new characters to your original favourites, this Top Trumps set has all the fun of the loveable movie franchise. Once you are done playing, pop your cards back in the easy-to-carry plastic case. This keeps them safe from damage and easy to transport, allowing you to enjoy Top Trumps fun on the go. For ages 3 and over."
EAN: 5036905033411
Posted in Toys by ToyMaster
Top Card Tuck Box – Pit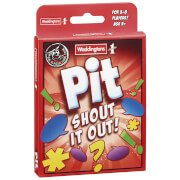 Pit, an old classic travel card game for a new generation, this wonderful trading game still has all the ingredients for frenzied and noisy enjoyment that will appeal to kids of all generations.Features:Pit – Shout it Out is fast and frenzied fun for all the family Welcome to the trading pit where the loudest player wins Be the first to get all the cards of one commodity, slap the ĎPití card and win the game But beware of the Bear card and take your chances with the BullBest family game for on-the-go and at home
EAN: 5036905013604
Posted in Toys by ToyMaster
Top Trumps Card Game – Harry Potter Greatest Witches and Wizards Edition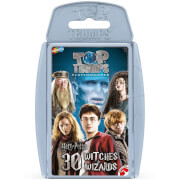 Top Trumps brings you 30 great Witches and Wizards from J.K. Rowling's Wizarding World! Itís the ultimate magical battle as the greatest magical characters from the Harry Potter series come face-to-face in this new game, with rankings including Fear Factor, Family Tree and their First Year at Hogwarts. Key Features: Entertaining educational card game loved for bringing your favourite Harry Potter Witches and Wizards to life Play Top Trumps anytime, anywhere, with as many people as you like Find out who has the longest wand length, or if Harry Potter or Voldemort has the biggest Top Trumps rating Easy-to-carry plastic case means there are no limits on gameplay Prepare to outsmart your opponents, discover new and exciting Harry Potter facts and duel your way to becoming the Top Trump Suitable Age: 6+ Number of Players: 2+
EAN: 5036905001649
Posted in Toys by ToyMaster
Num Noms Top Trumps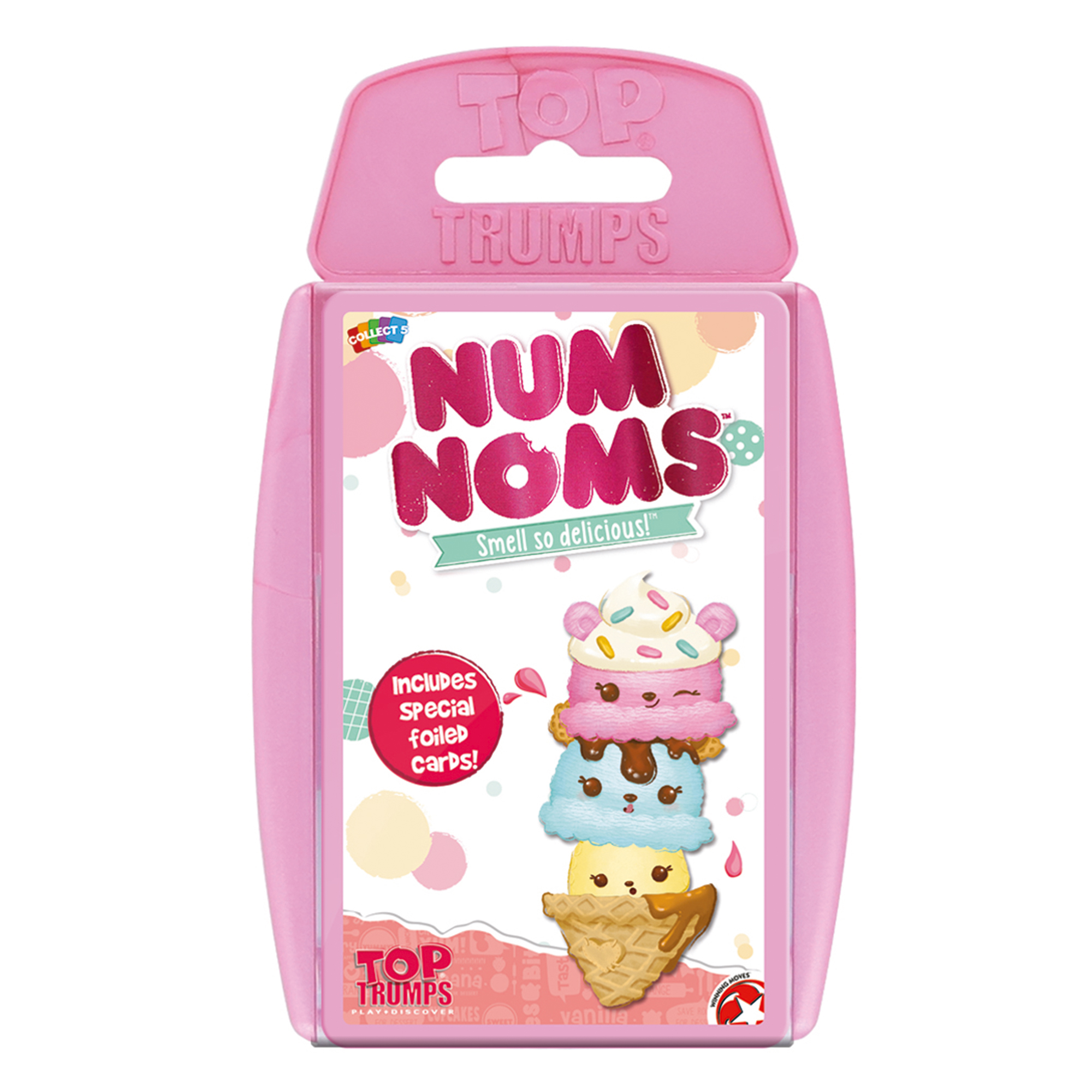 A cupful of cuteness and a spoonful of surprise make Num Noms! Play Num Noms Top Trumps with your friends and create your own delicious recipe for mischief! Bring your favourite Nums and Noms together and see who is the sweetest ingredient and who gets the all-round Top Trumps rating. This Num Noms Top Trumps pack is full of surprises! You can even find exclusive metallic cards inside!
EAN: 5036905001472
Posted in Toys by ToyMaster
Top Trumps Juniors – Disney Princess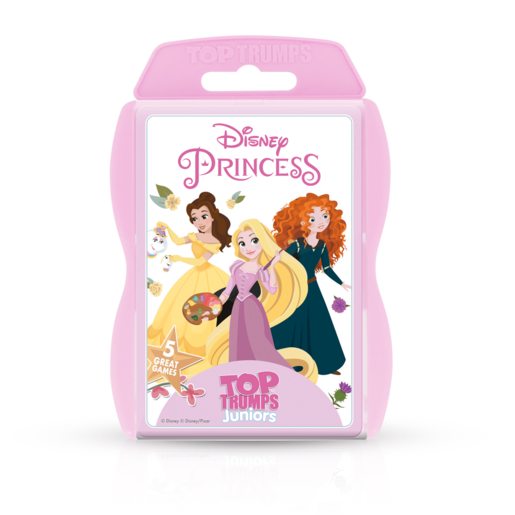 "Play in the magical world of the Disney Princesses with the Top Trumps Juniors card game. Explore the deck of cards to discover which of your favourite princesses have the most courage, friendship, curiosity and kindness. Share the princess magic by playing with your friends or complete the 5 extra games, including spot the difference, dot-to-dot and magical mazes, on your own. Stored in an easy-to-carry plastic case, you can take the Disney Princess Top Trumps Juniors games with you everywhere! Fun and games for princesses 4 and over."
EAN: 5036905032773
Posted in Toys by ToyMaster
Top Trumps Match Board Game – Fantastic Beasts Edition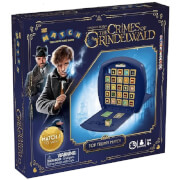 The Wizarding World gets a new adventure with this brand new edition of Top Trumps Match! Can you match 5 in a row and win the game? Will your special Top Trumps cards let you score an extra point, or will your opponent use theirs to snatch the match from you? With loads of cubes and loads of magical creatures, witches and wizards, this is a contest like no other! Key Features The Crazy Cube Game – Fantastic Beasts: The Crimes of Grindelwald Edition Be the first to match five Fantastic Beasts icons in a row – horizontally, vertically or diagonally. Can you beat your opponent? But wait! Can your opponent steal the game? Special Top Trumps cards reveal if they can take the match and win the game, or if you will score an extra point. Play with 15 icons from Fantastic Beasts: The Crimes of Grindelwald, from the Niffler to the Bowtruckle, to Newt Scamander and Tina Goldstein, or even Newt's case! Easy to set up and pack away, Top Trumps Match comes in a handy self-contained plastic case – play anytime, anywhere Suitable Age: 4+ Number of Players: 2+
EAN: 5036905033107
Posted in Toys by ToyMaster
Top Trumps Quiz Game – World Football Stars Edition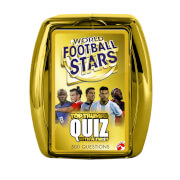 Think you know your football? Well, now's the time to test your knowledge with Top Trumps Quiz with a Twist! 500 questions and a unique form of gameplay that will test your mind on the world's greatest ever footballers! Key Features Quizzical fun with a Top Trumps Twist Entertaining educational card game loved for bringing your favourite footballers to life 500 puzzling and captivating questions that will test your knowledge and memory Easy-to-carry plastic case means there are no limits on gameplay Prepare to outsmart your opponents, discover new and exciting facts and duel your way to becoming the Top Trump Suitable Age: 3+ Number of Players: 2+
EAN: 5036905032193
Posted in Toys by ToyMaster
Top Trumps Juniors Thomas and Friends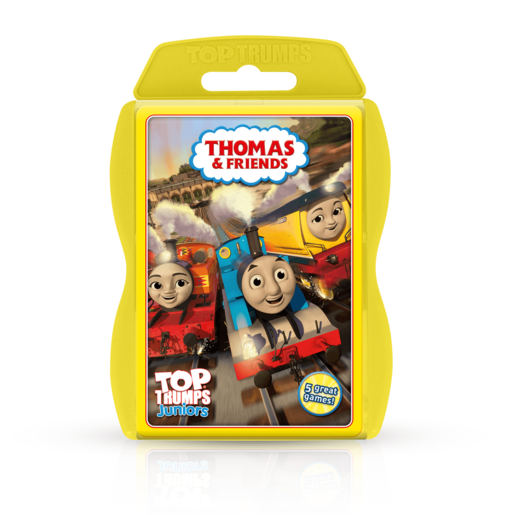 "Thomas the Tank Engine and all his friends are ready for some fun! Find out if you or your friends know Thomas better with the Top Trumps Juniors Thomas and Friends card game. Compare 26 of your favourite train track friends on categories including reliability, speed and power to find out which engines would win in a race and which engine you should never count on to be on time! The handy blue carry case means you can play with your friends anytime and anywhere. For Thomas and Friends fans 4 and over."
EAN: 5036905032216
Posted in Toys by ToyMaster
Top Trumps Junior Card Game – Peppa Pig Edition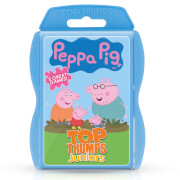 "It's time for some fun with Peppa Pig and her pals! Top Trumps – Peppa Pig Card Game is five awesome games in one easy-to-carry travel case! With 28 playing cards, you can be sure that the pack includes all your favourite characters. You can play Take 5, Spot the Difference, Pairs, and Mini Top Trumps, as well as completing the Observation Quiz. Play with your friends to find out who has the most Peppa Pig knowledge! For Peppa Pig pals 3 and over."
EAN: 5036905032148
Search
Recent Posts
Get Social With Us!
Categories
Pages
Toy Retailers
Popular Tags
Toy Archive