Browsing all articles tagged with top
Posted in Toys by ToyMaster
Top Trumps – Junior Peppa Pig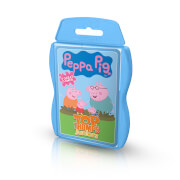 "It's time for some fun with Peppa Pig and her pals! Top Trumps – Peppa Pig Card Game is five awesome games in one easy-to-carry travel case! With 28 playing cards, you can be sure that the pack includes all your favourite characters. You can play Take 5, Spot the Difference, Pairs, and Mini Top Trumps, as well as completing the Observation Quiz. Play with your friends to find out who has the most Peppa Pig knowledge! For Peppa Pig pals 3 and over."
EAN: 5036905032148
Posted in Toys by ToyMaster
Top Trumps Specials – LOL! Surprise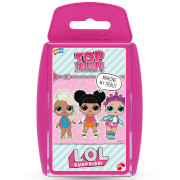 The LOL Surprise Top Trumps pack is filled to the brim with fun stats and phrases from your favourite characters. Find out how rare Surfer Babe is compared to Roller Sk8er, and who has the highest Top Trumps rating! You can even find 2 surprise cards from The Glitterati Club, who will you get?
EAN: 5036905032803
Posted in Toys by ToyMaster
Classic Top Trumps – Horses Ponies and Unicorns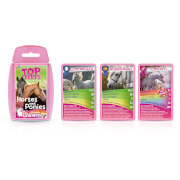 "Grab the Top Trumps Horses, Ponies and Unicorns Game to compete with your friends and learn awesome horse facts. Compare 30 different horses, from thoroughbred lipanzzers to the mythical Pegasus, on categories including height, colour type and speed. Gather up your friends to find out who knows the most about horses, and who will manage to outsmart everyone else and become the Top Trump! Play anywhere, anytime with the super convenient plastic carry case. Magical horses fun for 3 and over."
EAN: 5036905032797
Posted in Toys by ToyMaster
Top Trumps Specials – Guiness World Records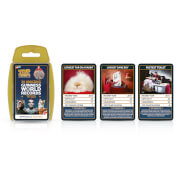 "Grab the Top Trumps Guinness World Records Game for some mind-blowing fun! Compare unbelievable records from the worlds of technology, animals and sports using categories including difficulty, uniqueness and the year of the record. Do any of your friends know who the most tattooed senior citizen is? You all will after your battle to become the Guinness World Records Top Trump! Use the easy to carry plastic case to set a Top Trumps playing record. Endless Guinness World Records fun for 3 and over."
EAN: 5036905032780
Posted in Toys by ToyMaster
Top Trumps – Junior PJ Masks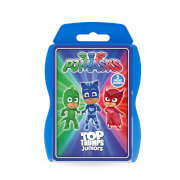 "It's time for adventure with Catboy, Owlette and Gekko! Top Trumps – PJ Masks Card Game is five fun filled games in one easy-to-carry travel case! The set includes 12 characters and vehicles, so all of your favourites will be in there. You can play Take 5, Spot the Difference, Pairs, and Mini Top Trumps, as well as completing the Observation Quiz. Play with your friends to find out who has the most PJ masks knowledge! For PJ masks masters 3 and over."
EAN: 5036905032131
Posted in Toys by ToyMaster
Classic Top Trumps – Awesome Animals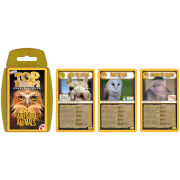 "Put the Awesome Animals in this Top Trumps set to the test! Feathered or fluffy, big or small, you'll love all the creatures in this pack. Discover how one species compares to the other, as the fastest battle it out against the cutest and most mischievous. A furry deck jammed packed with animal facts! A great gift for ages three years and up."
EAN: 5036905031974
Posted in Toys by ToyMaster
LOL Surprise Top Trumps Tin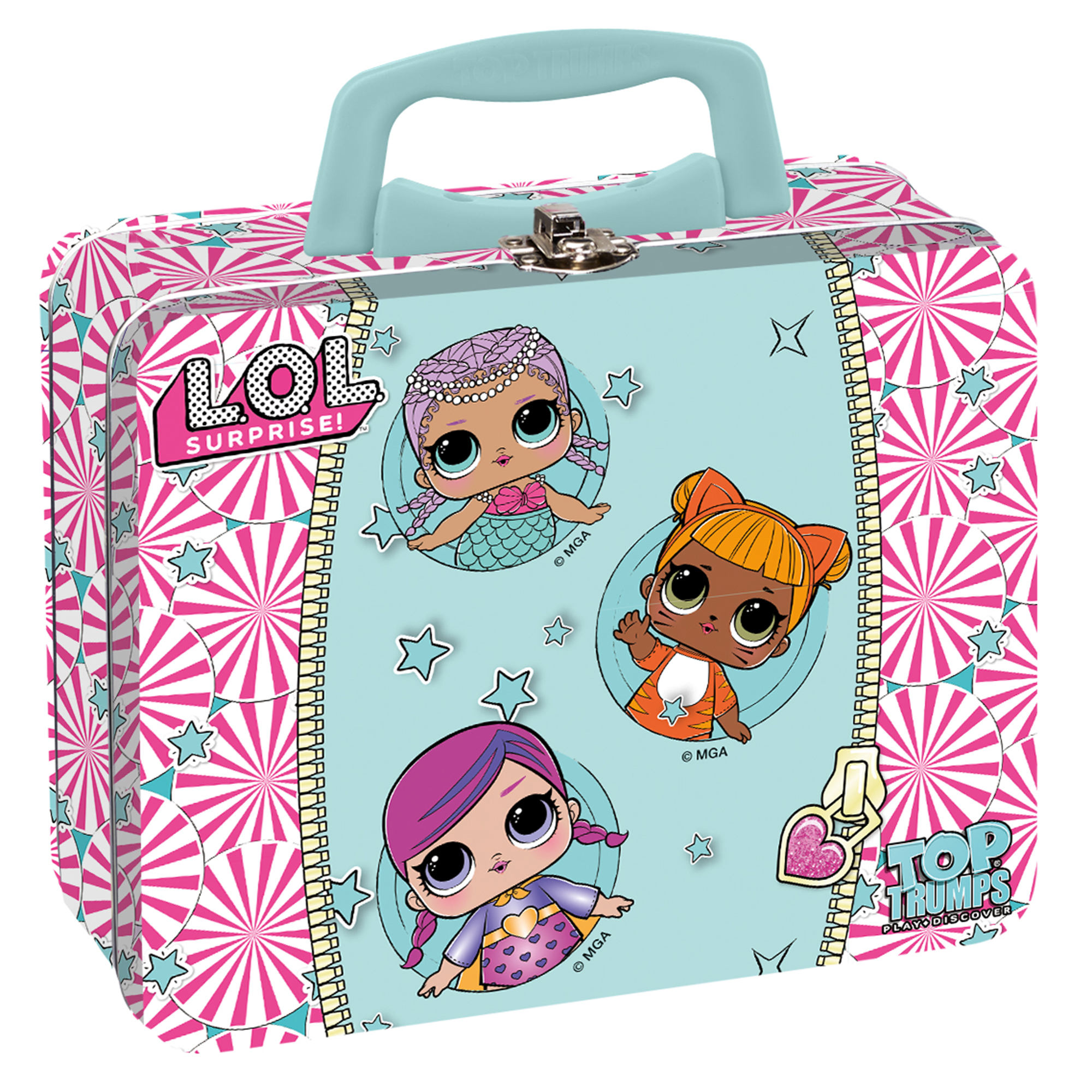 For the first time ever, Top Trumps meets LOL Surprise!This special edition LOL Surprise Top Trumps Tin includes a Top Trumps pack with 30 playable cards featuring all your favourite LOL characters, from M.C. Swag to Funky QT, plus five exclusive Top Trumps cards from The Glitterati Club!
EAN: 5036905032865
Posted in Toys by ToyMaster
Top Trumps Match – LOL Surprise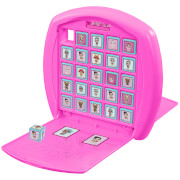 Play time: 15 minutes | Players: 2 | For ages: 4+ Match up your favourite L.O.L. Surprise dolls in this fantastic game from the people behind Top Trumps. Players take it in turns to slide character cubes into the wall in front of them, with the aim of matching five identical characters in a row. Use your turn to grow your chain of characters or attempt to block your opponent from lining up their chain of five. The first player to match a row of five characters wins the game
EAN: 5036905032896
Posted in Toys by ToyMaster
Top Trumps Collector's Tin – Harry Potter Slytherin 60 Card Tin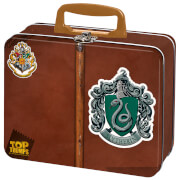 Get on board the Hogwarts Express with this Top Trumps Slytherin Suitcase Tin! Containing two packs of Harry Potter Top Trumps based around Harry Potter and the Deathly Hallows Parts 1 and 2, this is a great addition to any Potter fan's wizarding world. Features Transport yourself into the wizarding world and follow in the footsteps of your favourite Hogwarts students with your very own Slytherin suitcase with two packs of Top Trumps Discover if the infamous Lord Voldemort or the respected Harry Potter has the highest magic rating, or if Ron Weasley or Draco Malfoy is the most cunning Play Top Trumps anytime, anywhere, with as many people as you like This Slytherin suitcase tin is easy-to-carry and means there are no limits on gameplay Discover new and exciting facts about and all your favourite Harry Potter characters
EAN: 5036905002332
Posted in Toys by ToyMaster
Top Trumps – Assassin's Creed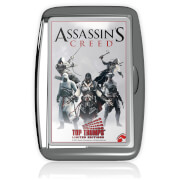 Join the brotherhood and invest, negotiate and trade your way to victory in this Assassin's Creed Syndicate Edition of Monopoly. Traverse breath-taking concept art of the Industrial Revolution and reclaim renowned landmarks of Victorian London from the grasp of the Templars. What strategy will you choose? Will you stealthily navigate the board, striking only when the time is right, or will you forcefully take control of the city from the sewers up? Order your limited edition copy of the World's best board game today! Features: The world's best family board game brings you another exciting edition of MONOPOLY – Assassins Creed Syndicate. Join the brotherhood, invest, trade and negotiate your way to victory Choose your favourite token from; Big Ben, Steam Ship, Bowler Hat, Crown, Gun or Knuckle Duster, travel to your favourite sites and accumulate fortunes, but watch out for taxes, jail and bankruptcy Advance to Covent Garden, Westminster Abbey or Buckingham Gardens – will you owe rent or reap the rewards? Invest in Worker houses and Victorian Buildings and trade your way to success The Fast-Dealing Property Trading Game is fun for the whole family
EAN: 5036905002141
Search
Recent Posts
Get Social With Us!
Categories
Pages
Toy Retailers
Popular Tags
Toy Archive