Browsing all articles tagged with super
Posted in Lego by ToyMaster
LEGO Super Heroes: Hulk Helicopter Drop (76144)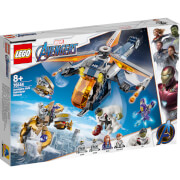 Your little superhero will feel like they are in the Marvel Avengers: Endgame movie with this exciting 76144 Hulk Helicopter Rescue LEGO set. There are so many ways to play with the Avengers helicopter, featuring 2 triple stud shooters and a cool function to drop the Hulk onto enemies, plus the Chitauri s Marvel Leviathan creature and stud-shooting flyer for aerial battles. Role-play action!A great gift for kids, it includes 4 minifigures for role-play action, including Rescue (aka Pepper Potts) with 2 Power Blasts and Black Widow with 2 batons to fight the Chitauri. The Hulk big figure and his Infinity Gauntlet glove with collectible Infinity Stones add even more creative storytelling options. Marvel Avengers thrills! LEGO Marvel Avengers playsets open up a thrilling universe of role-play adventures. With collectible vehicles, mechs, buildings, minifigures, weapons and gadgets, superhero fans can recreate movie scenes, dream up their own stories or simply display the supercool models.
EAN: 5702016618068
Posted in Hot Wheels by ToyMaster
Hot Wheels City Super Spin Tire Shop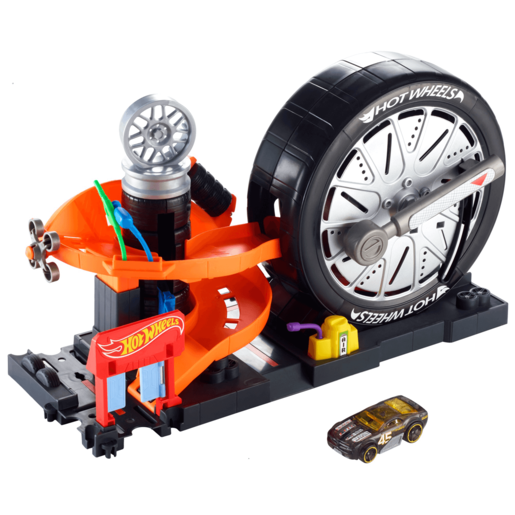 The Hot Wheels™ City Super Sets inspire epic storytelling and imaginative ways to play! The deluxe city-themed Super Spin Tire Shop™ play set includes big key features and performance push-around-play the Hot Wheels® way! Kids drive all the way up the orange spiral ramp and choose new tires and rims. After a tune up the track takes the vehicle into the giant wheel. Pull the lever and give it a spin and the car will go around the loop inside the tire, come shooting out the other side, and speed off for more adventures in Hot Wheels™ City! Fun features help improve motor skills and boost confidence. Build up Hot Wheels™ City by connecting other City play sets together. City play sets are also compatible with orange track and other sets. Includes one Hot Wheels® vehicle.
EAN: 887961585957
Posted in Toys by ToyMaster
Top Trumps Match – Super Mario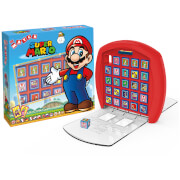 Join Mario, Luigi and the gang as you race to get 5 in a row in this new Top Trumps Match Super Mario game. With loads of Super Mario friends, from Toad to Donkey Kong, can you match 5 of your favourite characters either horizontally, vertically, or diagonally to win the match? With an all-in- one carry case you can play anywhere! Age 4+ 2+ Players
EAN: 3700126905964
Posted in Toys by ToyMaster
Super Wings Deluxe Transforming Vehicles – Donnie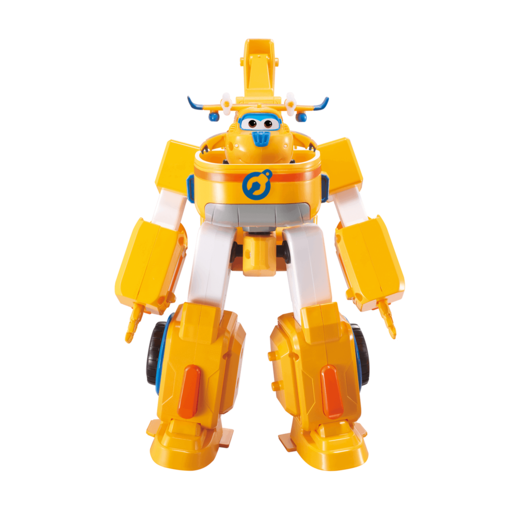 Mission ready! Help Donnie transform from vehicle to robot suit and then plane to bot to complete special missions all over the world! This mini-scale transforming figure is from season 2 of the Super Wings series. It offers 2 in 1 play as it transforms from a rolling vehicle to a bot and includes a plane that also transforms to a bot for loads of variety and fun!
EAN: 6911400363579
Posted in Toys by ToyMaster
Posted in Toys by ToyMaster
Dragon Ball Super Star Wave 8 Future Trunks 35997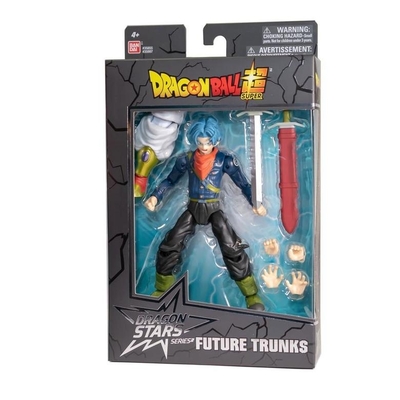 The Dragon Stars series is comprised of highly-articulated, accurately detailed figures from Dragon Ball Super. Standing tall at 6.5, with 16 or more points of articulation, and a set of additional hands, these figures can be posed in over 9,000 positions.
EAN: 3296580358557
Posted in Toys by ToyMaster
Super Wings Transforming Vehicle Scoop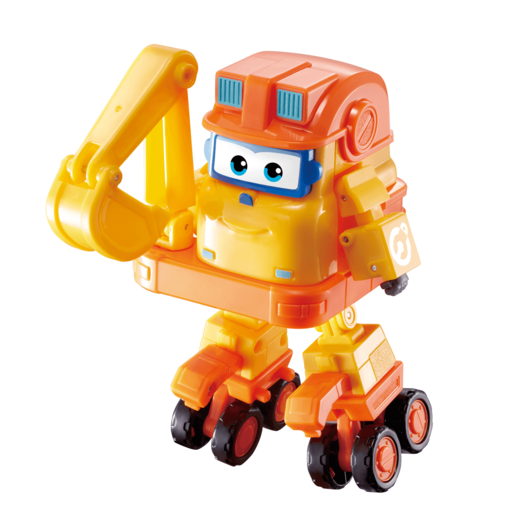 Now from S3 of the popular TV show, Scoop is a playful excavator, a member from Donnie's Build-It Buddies. Transform Scoop from plane to bot in just 10 easy steps! 28 to collect in all, including: Jett, Dizzy, Paul, Jerome, Donnie, Agent Chace, Flip, Todd, Astra, Mira, Police Jett, Rescue Jett, Construction Jett, Rescue Dizzy, Construction Donnie, Police Paul, Nature Mira, Zoey, X-ray Jett, X-ray Dizzy, and X-ray Jerome (each sold separately). This 5" Transforming Jett is made for Super Wings™ fans ages 3+. No batteries required
EAN: 6911400374216
Posted in Toys by ToyMaster
Marvel Super Hero Adventures – Spider-Man Jetquarters
"Your Marvel Super Hero Adventures can really take flight with the incredible Spider-Man Jetquarters. This awesome vehicle and 12.5cm action figure are ready to soar. Open the cockpit and place the Spider-Man action figure inside to prepare for take-off! Perfectly scaled for smaller hands, this spider-inspired jet will look awesome flying through the skies as you imagine exciting adventures for everyone's favourite webslinger. Combine the Spider-Man Jetquarters with the Super Hero Adventures Kid Arachnid Web Wheels or Captain America Victory Racer vehicles, which fit in the jet's storage area, for more ways to play. Super hero fun for 3 and over."
EAN: 5010993598717
Posted in Toys by ToyMaster
Paw Patrol Mighty Pups Super Paws Mighty Jet Command Centre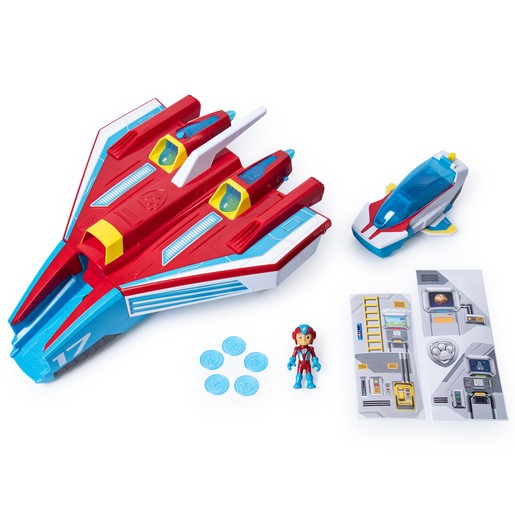 "Get ready for some mighty missions with this awesome Paw Patrol Jet Command Centre. The Paw Patrol pups are always ready for adventures and love to save the day. Reenact some of your favourite moments from the Paw Patrol show – and create some new ones – with this epic jet toy set. This deluxe team vehicle transforms from supersonic jet into a mobile command centre. Simply land the mini-jet in the main playset to begin your mission! For ages 3 and over."
EAN: 778988268230
Posted in Toys by ToyMaster
Super Wings World Airport New Crew Collector Pack Assortment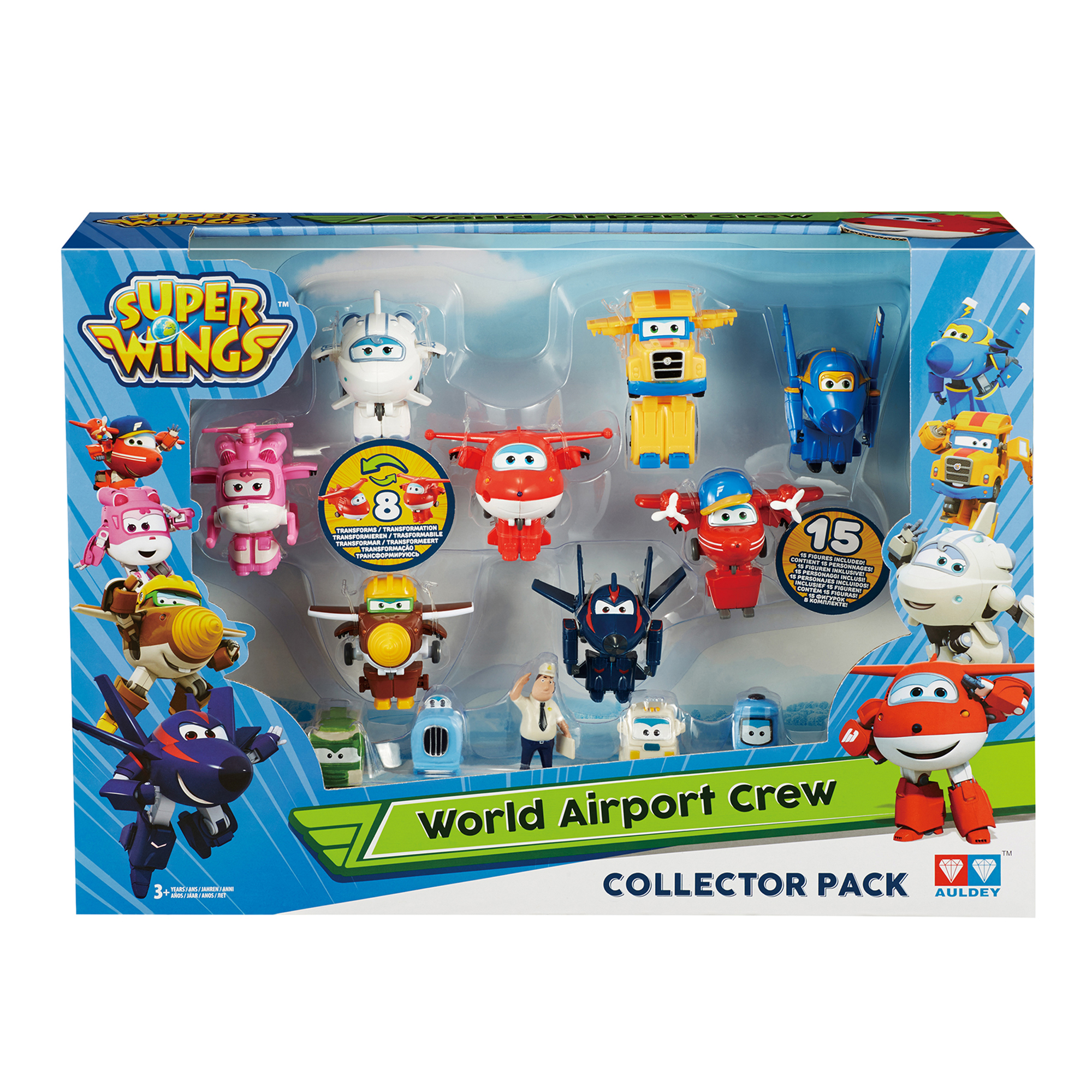 Please note: This is an assortment pack. 1 will be supplied and picked at random. Colours and decorations may vary.Super Wings – We deliver! Now you can get a collection of Transform-a-Bots and other airport crew to carry out your favorite Super Wings missions, just like the TV show! Each character transforms a little differently, according to its unique form. Also includes 7 World Airport crew mini figures, including Jimbo. Perfect for reenacting favourite missions from the popular Super Wings TV show!
EAN: 6911400367386
Search
Recent Posts
Get Social With Us!
Categories
Pages
Toy Retailers
Popular Tags
Toy Archive