Browsing all articles tagged with story
Posted in Toys by ToyMaster
Toy Story 4 1pk Lent Signature Puzzle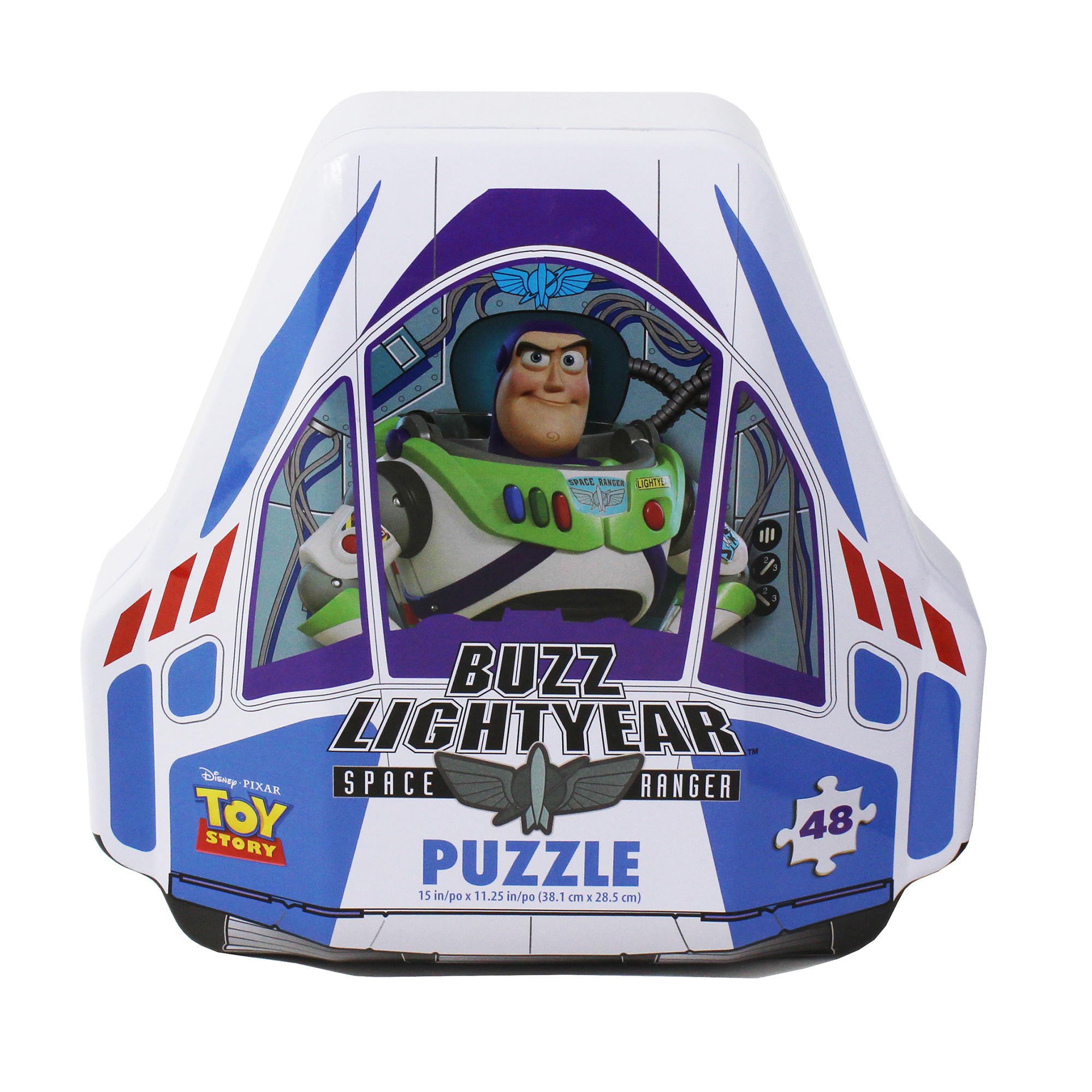 Kids will love putting together this 48-piece surprise puzzle. Inside you'll find one of two Toy Story 4 puzzles featuring favourite characters from the hit movie franchise. Which puzzle will you piece together? Made with high-quality materials, this product is designed to last. Give your child the gift of arts and crafts with toys that foster creativity and hands-on learning. Measures 11.25″ x 15″ when complete. Unique space capsule-shaped box. Die cut lenticular puzzle. Tightly interlocking pieces.
EAN: 778988252734
Posted in Toys by ToyMaster
Top Trumps Collectors Tin Card Game – Toy Story 4 Edition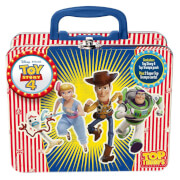 Top Trumps meets Toy Story 4 presenting brand new characters. This special edition Toy Story 4 Tin includes a Top Trumps pack with 30 playable cards, featuring all your favourite Toy Story characters from past to new, including the all-time favourites, Woody and Buzz Lightyear, to new additions from Duke Caboom, Forky and many more! Key Features Discover your favourite Toy Story characters old and new in this educational card game in your very own Collector's Tin. Be at the envy of all your friends and look cool carrying this everywhere! Look out for the 2 surprise character cards! included in this tin. Play Top Trumps anytime, anywhere, with as many people as you like and find out who really has the best courage of them all! Take anywhere tin means there are no limits on gameplay Suitable Age: 6+ Number of Players: 2+
EAN: 5036905037693
Posted in Toys by ToyMaster
POP Keychain: Toy Story – Alien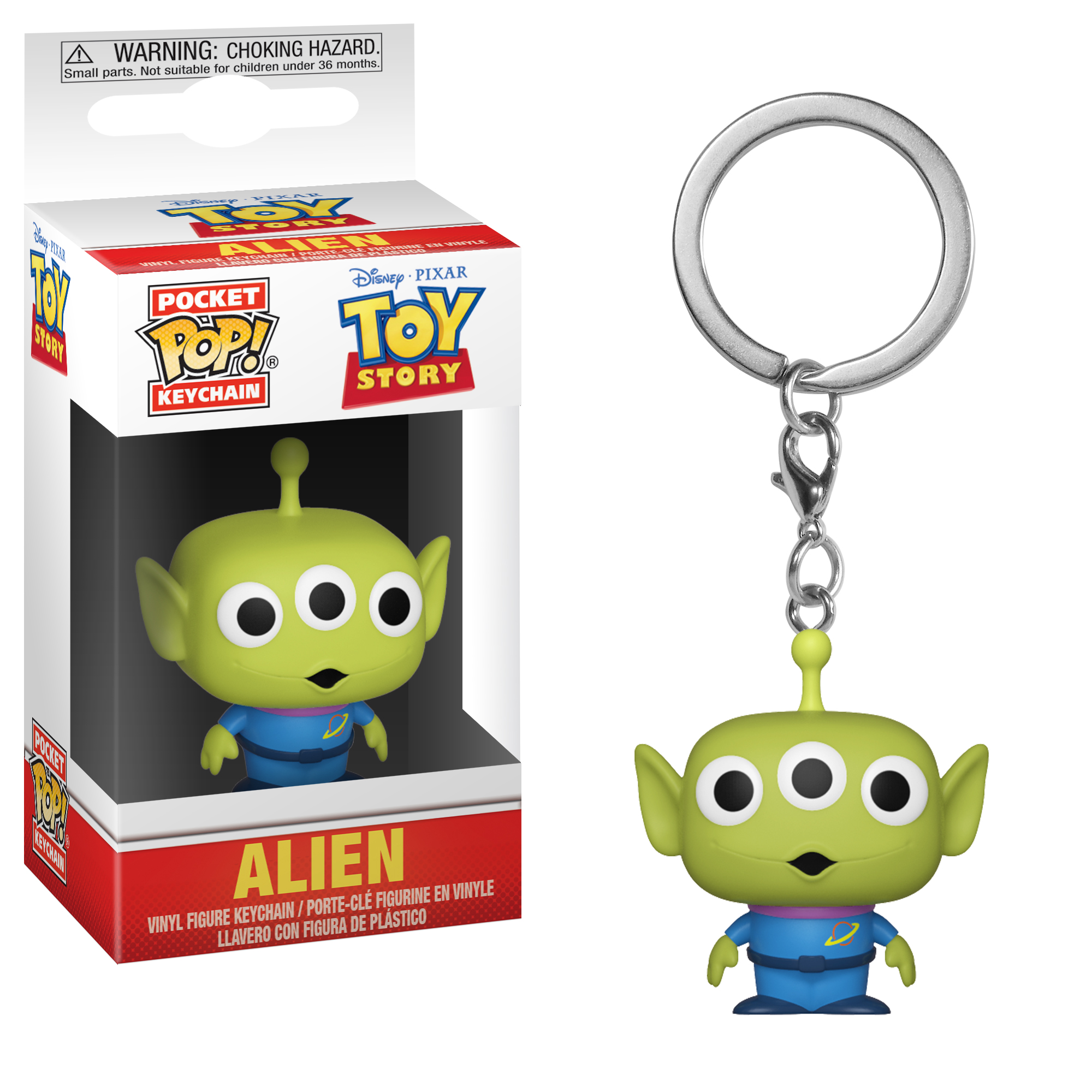 | Retailer | Price | Discount Code? | P&P | |
| --- | --- | --- | --- | --- |
| | £7.00 | Yes | | |
| | £7.00 | No | £5.50 | |
To infinity and beyond! Bling out your keychain with the greatest pals any kid?or adult?could ask for. Woody, Buzz Lightyear and Alien are ready to go on an adventure as Pop! keychain figures.
EAN: 889698370554
Posted in Toys by ToyMaster
Disney Pixar Toy Story 4 – Talking Jessie
Disney Pixar Toy Story fans get exciting new movie play with this talking Jessie figure. She comes in movie-inspired relative scale, with a distinct talking facial expression and says 15+ authentic phrases like Holy horse feathers and Ok, Cowboy, let's ride Recreate your adventures with Jessie and also choose Woody, Buzz, Bo Peep, Forky and Rex. Each delightful character figure is highly posable for big action play. Each sold separately, subject to availability. colours and decorations may vary.
EAN: 887961750492
Posted in Toys by ToyMaster
Toy Story 4 Talking Officer Giggle McDimples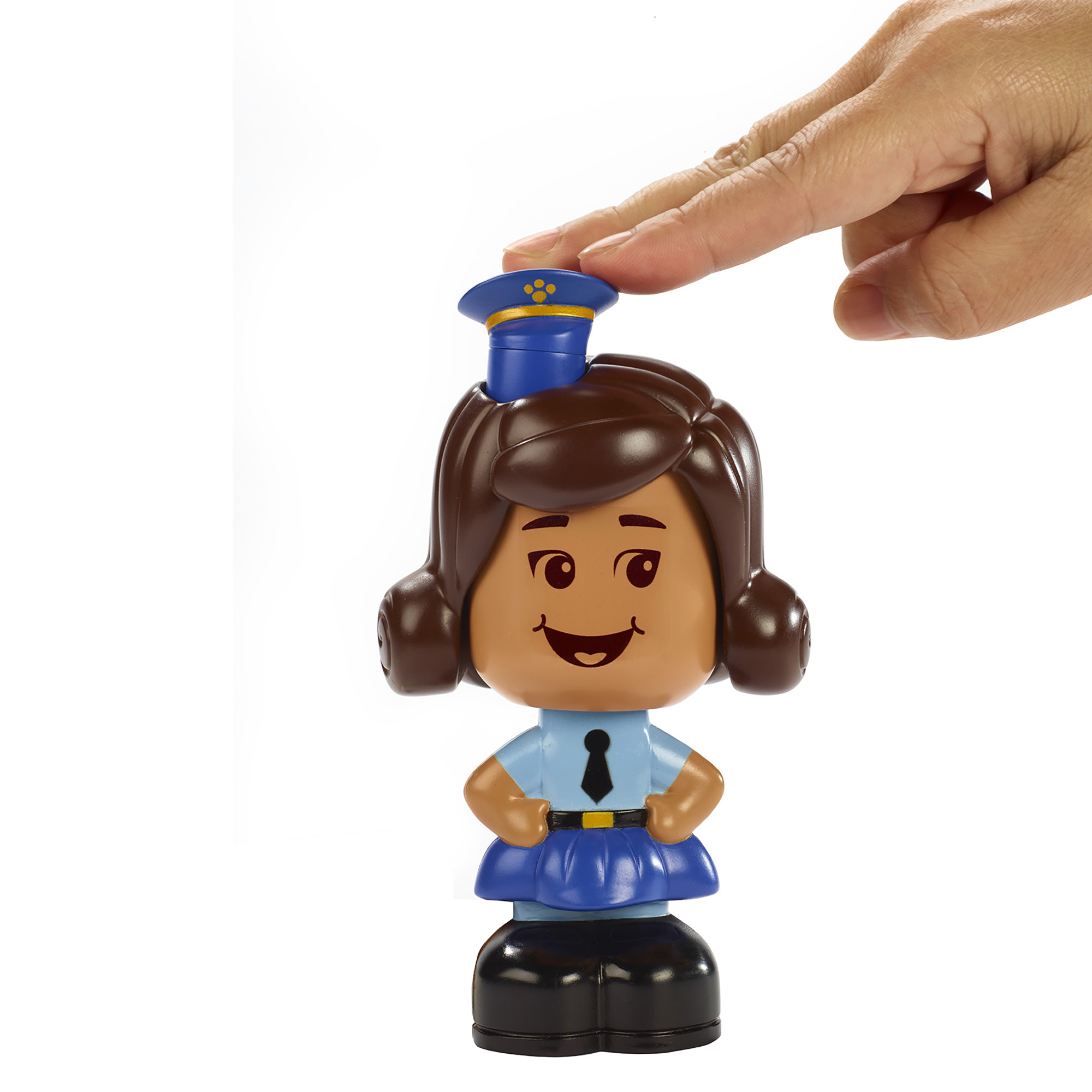 Disney Pixar Toy Story 4 Giggle McDimples is the charming officer who makes everyone laugh! With this special doll, kids interact with her like Bo Peep does in the movie! The 5-inch scale size figure wears her iconic officer uniform and cap and responds to your questions as she changes facial expressions. Push her head to change her facial expression and hear her reply with phrases like "Oh yeah! Play time, all the time!" and "I'm Officer Giggle McDimples. I run Pet Patrol for Mini-Opolis!" You will laugh all day long with this Giggle McDimples friend – she warms everyone's hearts with her silly replies! Colours and decorations may vary.
EAN: 887961750737
Posted in Toys by ToyMaster
Posted in Board Games by ToyMaster
Top Trumps Match Board Game – Toy Story 4 Edition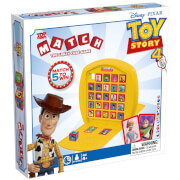 Top Trumps Match, the Crazy Cube Game, gets a Toy Story 4 makeover! Be the first to match 5 Toy Story 4 characters to win in this game. But wait the game's not over yet, can your opponent super Top Trump you in the final moment? If they match their Top Trumps card with the winning character, they WIN the game! Fantastic for memory development and it's jam-packed with new characters. Toy Story 4 Match is the perfect travel companion and can be played anywhere with its all-in-one carry case design! Key Features Top Trumps Match -The Crazy Cube Game – Toy Story 4 Edition Be the first to match five of your favourite characters in a row – horizontally, vertically or diagonally. Can you match Woody or Mr Potato Head before your opponent? But wait! Can your opponent steal the game? Turn over the Top Trumps card to reveal if they can take the match and win the game Play with 15 of your favourite characters including Buzz Lightyear, Jessie and Hamm Easy to set up and pack away, Top Trumps Match comes in a handy self-contained plastic case – play anytime, anywhere Suitable Age: 4+ Number of Players: 2+
EAN: 5036905033428
Posted in Toys by ToyMaster
Ravensburger Disney Pixar Toy Story 4, Mini Memory Game
Ravensburger Disney Pixar Toy Story 4, Mini Memory Game has a set of 48 bright and colourful, high quality memory picture cards. Cards feature lots of different images of your favourite Toy Story 4 characters including classic such as Woody, Buzz and more. There are 24 different pairs to match up and collect in this classic game. The game can be varied to suit different ages and abilities; for younger children use fewer cards, but you'll be surprised at just how good youngsters are at this game – there is every chance that as their skills develop they will beat you! The memory cards are made from sturdy high-quality card, laminated on both sides with a colour print. This item includes 48x picture cards. Suitable for 2-6 players aged 3 and above.
EAN: 4005556214723
Posted in Toys by ToyMaster
Ravensburger Disney Pixar Toy Story 4, XXL 100pc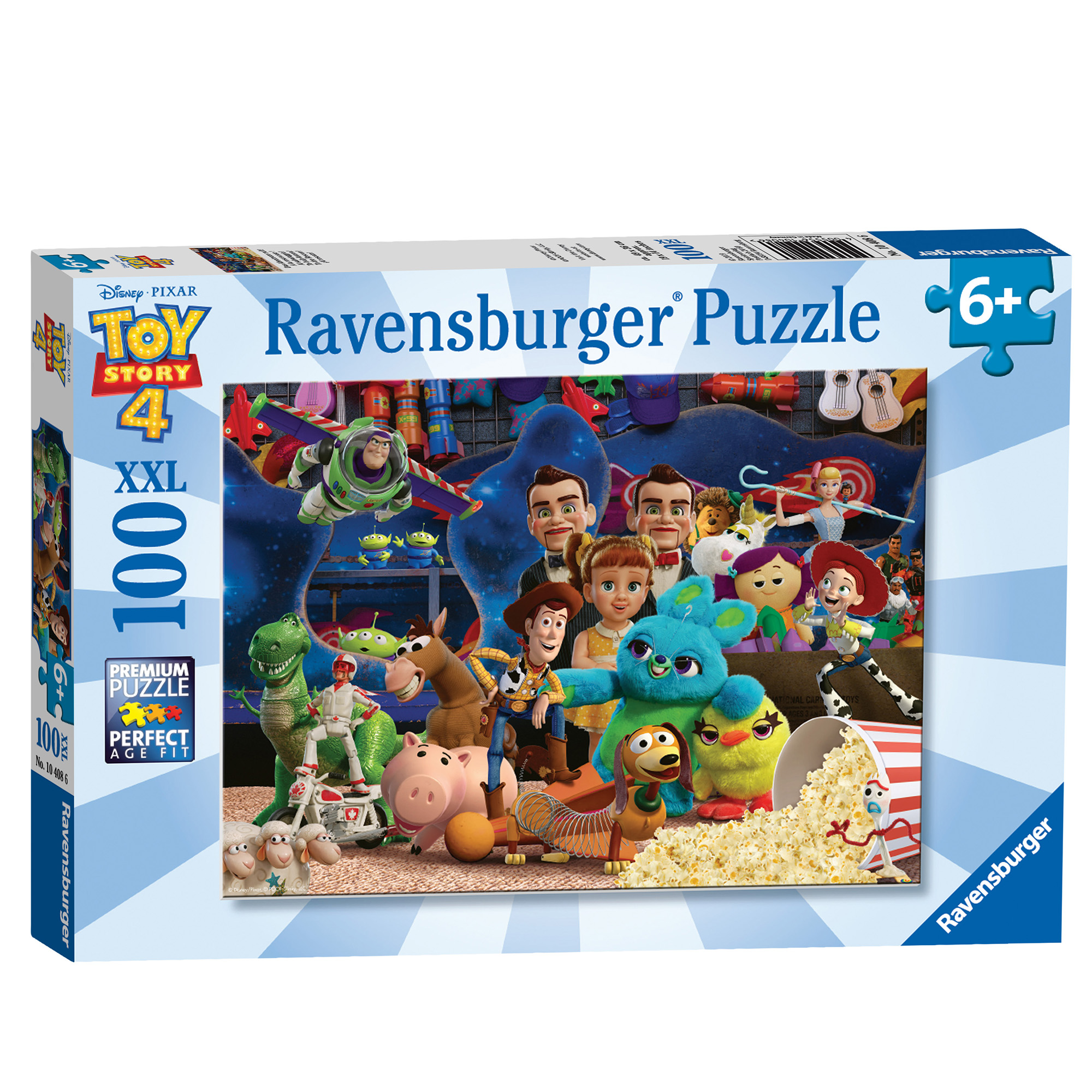 Ravensburger Disney Pixar Toy Story 4, XXL 100pc. This colourful and beautifully designed puzzle shows many of the stars of Disney's Toy Story 4 movie. Alongside the friends you know and love ( Woody, Buzz, Rex, Hamm, Bullseye, Jessie, Slinky Dog, Bo Peep & her sheep and the cute little aliens) meet the newbies (Forky, Ducky & Bunny, Duke Caboom, Gabby Gabby, and the slightly scary Dummy General and his sidekick). Great design, colourful characters and lots of fun – this would be an ideal gift or pastime for any Toy Story fan! High quality 100 piece cardboard jigsaw puzzle with Extra Extra Large pieces. The finished puzzle measures 49 x 36 cm when complete. Suitable for ages 6 years and up. Made from strong premium grade cardboard, with linen finish print to minimise glare on puzzle image.
EAN: 4005556104086
Posted in Toys by ToyMaster
Disney Pixar Toy Story 4 Mr. Potato Head – Buzz Lightyear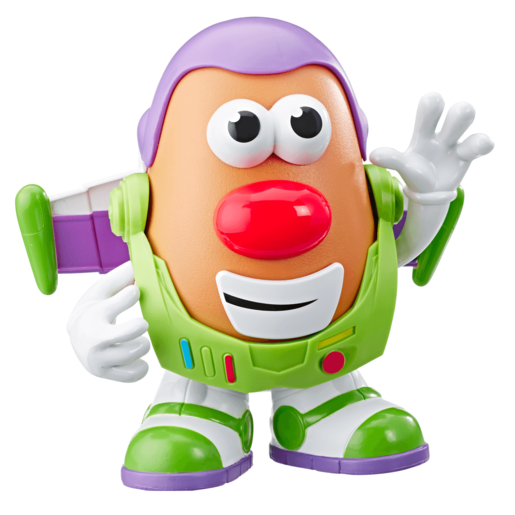 "Recreate your favourite Disney Pixar Toy Story 4 moments with super-detailed figures. This Mr. Potato Head – Buzz Lightyear figure is a fun way for fans to replay the movie at home. Mr. Potato Head is Dressed as Buzz Lightyear, but you can mix and match with other parts to create your own silly character. This set includes a potato body and accessories. Introduce Mr. Potato Head to the rest of your toy collection and imagine your own adventures. Suitable for ages 2 and over."
EAN: 5010993543984
Search
Recent Posts
Get Social With Us!
Categories
Pages
Toy Retailers
Popular Tags
Toy Archive