Browsing all articles tagged with star
Posted in Toys by ToyMaster
Star Wars Episode VI Micro Machines Deluxe Vehicle Pack Fall of the Empire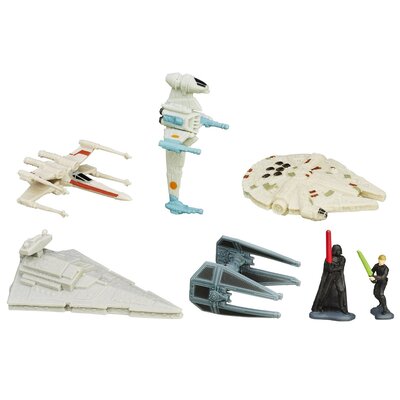 Launch into action and adventure in the world of Star Wars! Discover the exciting stories of good versus evil in a universe of heroes, villains, and aliens. Picture new galactic manoeuvres with this Micro Machines Deluxe Vehicle Pack, Rebellion Rising. Recreate electrifying scenes in a fleet of vehicles including The Ghost, The Phantom Attack Shuttle, AT-DP, Troop Transport, and Wookiee Gunship. Act out a space clash with included Microfigures The Inquisitor and Kanan Jarrus. Collect and battle with these and other favourite vehicles and figures from Star Wars Micro Machines.
EAN: 5010994900199
Posted in Toys by ToyMaster
Posted in Toys by ToyMaster
Star Art Print – A4 – No Hanger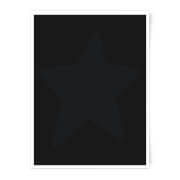 Brighten up a child's life with these colourful, bold designs, with something for every youngster!Grab one of our outstanding Giclee prints today, produced on 300 gsm premium soft cotton paper, these prints are of the highest quality. Our prints come hand rolled to ensure quality is maintained in the finished product, ready for display in a room or location of your choosing. These digital prints are produced on high-quality art paper with a fine detail digital print to give incredible clarity and finish in the final design.Features:Printed on 300gsm High-quality Art PaperAvailable in A4, A3 and A2 sizesMagnetic Hanger Frames and Full Frames available
EAN: 5059479163780
Posted in Toys by ToyMaster
Personalised Star Frame
Presented in a high quality wooden box frame, our hand finished, personalised prints are a beautiful gift for the stylish home. The 20 x 20 cm frame comes with a personalised print on high quality paper with a hand finished wooden shape attached. Personalised with a name, DOB and finished with a wooden baby foot. Personalisation up to 30 characters.
EAN: 5060124434827
Posted in Toys by ToyMaster
Star Wars Icon Lights (First Order Stormtrooper)
First published in 1997, J.K. Rowling's bestselling series of novels following the magical adventures of Harry Potter, Ron Weasley and Hermione Granger has since become a cultural phenomenon. A huge success in novel form, the world of witchcraft and wizardry was then given big screen treatment in 2001, launching one of the most successful blockbuster film franchises in cinema history. Harry Potter is instantly recognisable to millions of people across the world, and is hugely popular among fans of all ages.
EAN: 5055964737214
Posted in Toys by ToyMaster
Marvel Guardians of the Galaxy Titan Hero Series – Star Lord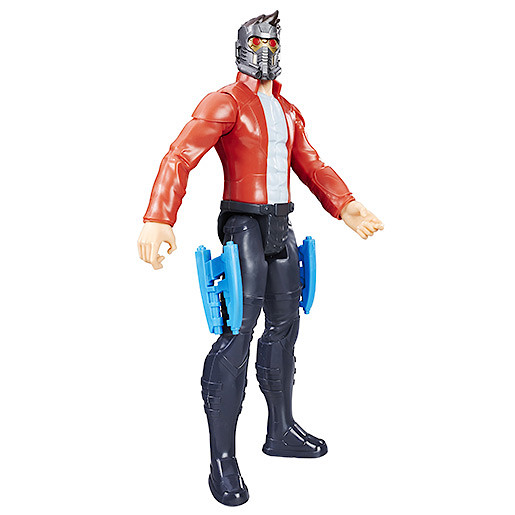 When the fate of the universe hangs in the balance, Peter Quill is ready to defeat interstellar evil, one crazy plan at a time. And with the Marvel's Guardians of the Galaxy Titan Hero Series, these intergalactic space battles just got way bigger! Create giant-sized action figure battles with the Marvel Titan Hero Series! These Super Heroes are ready to team up in combat to save the world! Each Marvel Titan Hero Series figure is 12 inches tall and has basic articulation. (Additional figures sold separately. Subject to availability.)
EAN: 5010993335312
Posted in Toys by ToyMaster
Star Wars Episode 4 Mighty Muggs – Princess Leia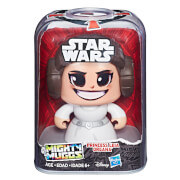 Call it a moodswing, or call it a moodSPIN, with Star Wars Mighty Muggs, heads are going to turn…literally. This Princess Leia Organa Mighty Muggs figure features a push-and-turn mechanism so that when kids and fans continue pressing the button, they'll send the Alderaanian princess's head spinning! With 3 different expressions and a classic character design that'll have collectors doing a triple take, Star Wars Mighty Muggs send moodswings on the upswing. Additional Mighty Muggs figures each sold separately.
EAN: 5010993455218
Posted in Remote Control Toys by ToyMaster
Hasbro Star Wars Episode 9 Ultimate Remote Control D-O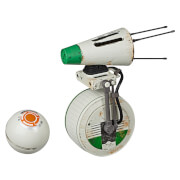 The D-O Interactive Droid lets kids and fans display and play with a droid inspired by the little roller droid from Star Wars: The Rise of Skywalker. Drive D-O around using the free downloadable app, or play in one of multiple modes, whether D-O is resting in the included docking station or rolling around on the floor! This interactive droid has premium deco, so it looks great on shelves while displayed in the docking station. With the D-O Interactive Droid, bring the fun and magic of the Star Wars saga home! May the Force be with you! Features: Premium D-O Droid: The D-O Interactive Droid Has A Self-Balancing Wheel, Multiple Modes Of Play, Moving Head And Antennas, And Features Light-Up Led Eyes, Sound Effects, And Premium Deco Inspired By Star Wars: The Rise Of Skywalker Control D-O With The Free App: Download The Free Ultimate D-O App, Follow The Onscreen Instructions, And Kids Can Control The Droid Multiple Modes Of Play: D-O Will Play In Follow Mode, Chase Mode, Guard Mode, And Even Features A High-Alert Alarm Mode, In Which D-O Will Sound An Alarm When The Ball Controller Is Pressed 3 Times Little Droid, Big Personality: Cobbled From Odds And Ends In The Workshop Of A Droidsmith, D-O Is An Impressionable Little Roller That Becomes Fixated Upon Bb-8 Includes Docking Station And Charge Cable: D-O Can Hang Out On A Desk Or Shelf While He Charges, Resting In The Included Docking Station
EAN: 5010993637959
Posted in Toys by ToyMaster
Funko Pop! Movies: Star Wars The Rise of Skywalker – Jannah Bobble-Head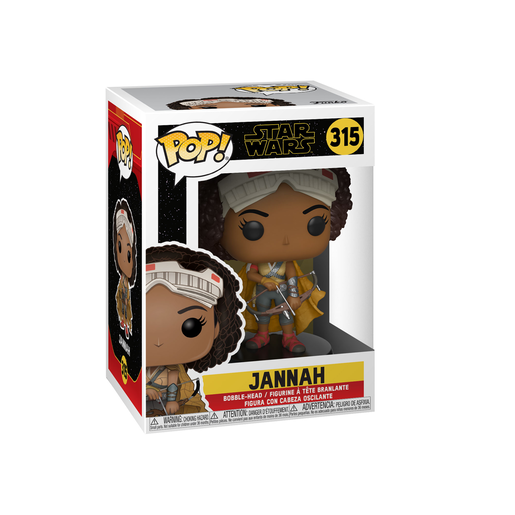 The all new Star Wars: The Rise of Skywalker Pop! Vinyl's are here! Jannah is here to join your collection! All I can really say is the original group is going on this epic, epic adventure together, and Jannah crosses paths with them A new character in the Star Wars series, joining in EP.9: The Rise of Skywalker. Jannah was revealed as a character on April 12th at Celebration Chicago, meaning not much is known about this character… but we want to find out!Figure measures about 3 3/4 inches tall and comes packaged in a window display box, please note images shown are artwork and final product produced may vary.
EAN: 889698398848
Posted in Toys by ToyMaster
Funko 5 Star: Fortnite – Moonwalker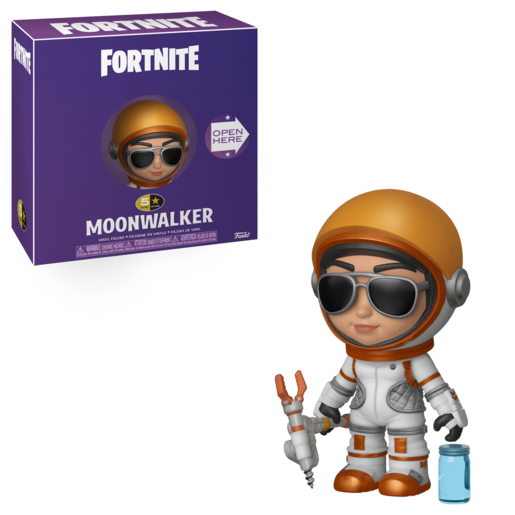 This Moonwalker Funko 5 Star Vinyl Figure is poseable, comes with fun accessories and will be packaged in a window display box that mimics the opening of a book! Add this epic Fortnite Funko 5 Star to your collection today!
EAN: 889698346818
Search
Recent Posts
Get Social With Us!
Categories
Pages
Toy Retailers
Popular Tags
Toy Archive