Browsing all articles tagged with star | toys4xmas
Posted in Barbie by ToyMaster
Funko Pop! Vinyl: Barbie – Rock Star Barbie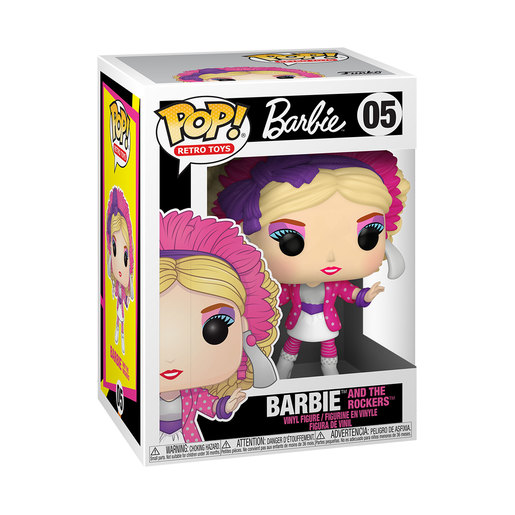 | Retailer | Price | Discount Code? | P&P | |
| --- | --- | --- | --- | --- |
| | £10.00 | No | £3.99 | |
| | £11.99 | Yes | | |
EAN: 889698514576
Posted in Toys by ToyMaster
Funko Pop! Star Wars The Rise of Skywalker – Dark Rey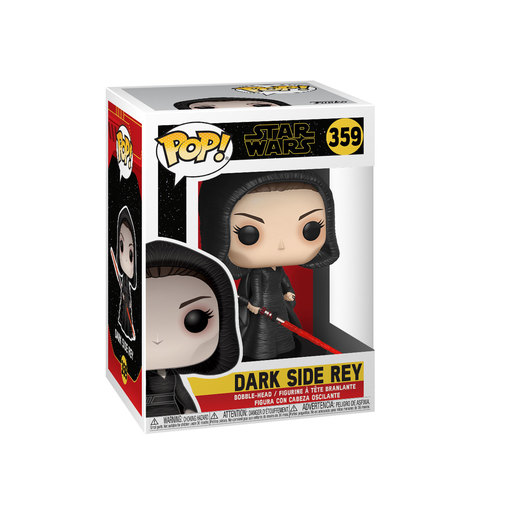 | Retailer | Price | Discount Code? | P&P | |
| --- | --- | --- | --- | --- |
| | £6.66 | No | £3.99 | |
| | £10.99 | Yes | | |
Rey is a beloved character throughout the modern instalments of the iconic Star Wars saga. She's a force-sensitive human who became a Jedi after years of living as a scavenger. She is a unique character in the series as her and Kylo Ren are the realisation of a prophesied dyad in the Force meaning they are a pair of force sensitive beings who have the ability to communicate across space and time. The Star Wars: Rise of the Skywalker – Dark Rey Pop! Vinyl Figure comes packaged in a window display box and measures approximately 3-3/4 inches tall.
EAN: 889698479899
Posted in Toys by ToyMaster
Posted in Toys by ToyMaster
Star Wars Armada: Rebel Fighter Squadrons
IWOOT – Stuff you really, really wantProduct FeaturesTurn the tide of even the largest battle with eight squadrons of A-wings, B-wings, X-wings and Y-wings! Includes unique squadrons led by such aces as Wedge Antilles and Tycho Celchu.
EAN: 9781616619992
Posted in Toys by ToyMaster
Early Learning Centre Star Links
"Connect and build amazing shapes with the Star Links toy from the Early Learning Centre. With colourful shapes for your toddler to slot together and explore, this set includes 12 brightly coloured star shapes. Their chunky design and smooth, rounded bobbles means you'll love connecting them together to make exciting 3D shapes and designs. Playing with the links will encourage little hands to reach and grasp the Star Links, building them up or talking them apart. You can also call out the different colours, count out the links or create new shapes together. Specially designed for little hands, this Star Links toy is easy to use encourages hand-eye coordination, problem solving and helps with fine motor skills too. Product features: Connecting links for building, counting and creating Set contains: 12x bright and colourful star-shaped links Great for colour recognition Helps children discover their imagination and develop fine motor skills Packaging dimensions: 20cm (H) x 15cm (W) x 8cm (D) "
EAN: 5050048133562
Posted in Toys by ToyMaster
Funko Pop! Star Wars: The Bad Batch – Tech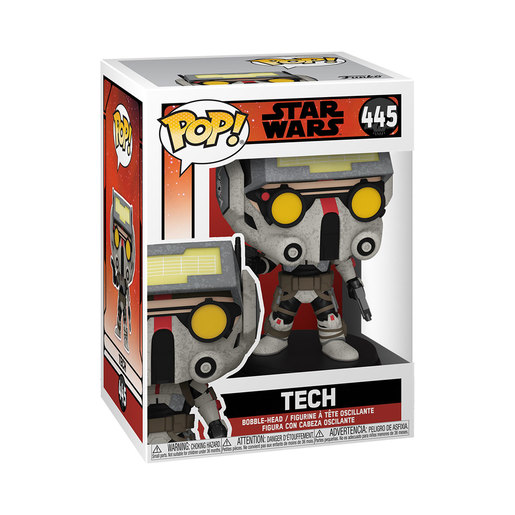 EAN: 889698555029
Posted in Toys by ToyMaster
Funko Pop! Star Wars: The Bad Batch – Echo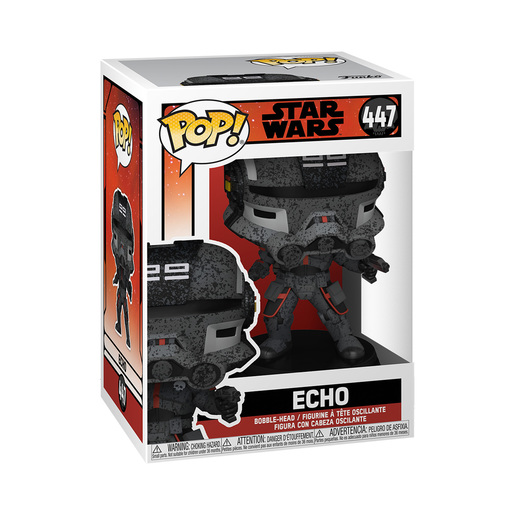 EAN: 889698555043
Posted in Toys by ToyMaster
Funko Pop! Star Wars: The Mandalorian – The Mythrol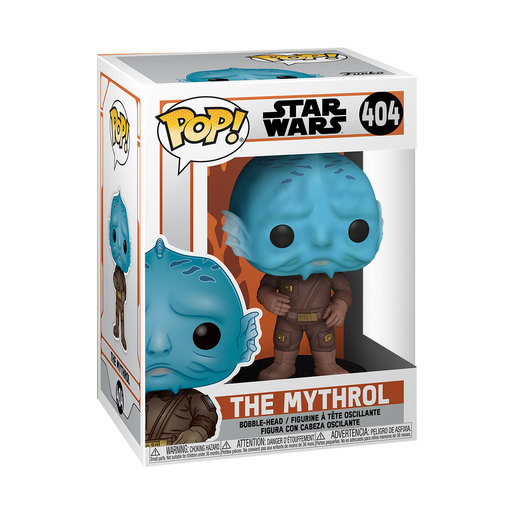 EAN: 889698509602
Posted in Toys by ToyMaster
Funko Pop! Star Wars: Episode 9 – Rey (Yellow Light Sabre)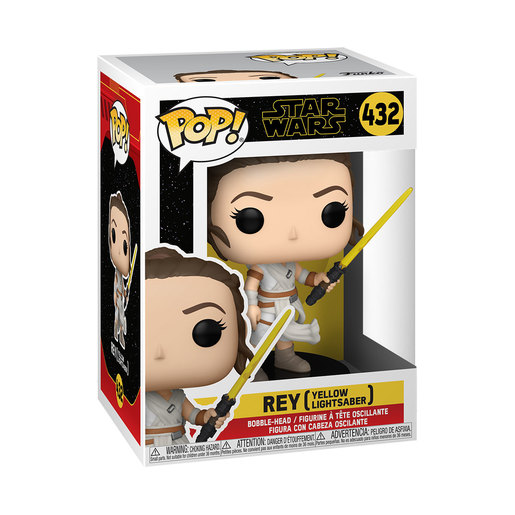 EAN: 889698514828
Posted in Toys by ToyMaster
Star Wars The Vintage Collection 9.5cm Figure – Admiral Ackbar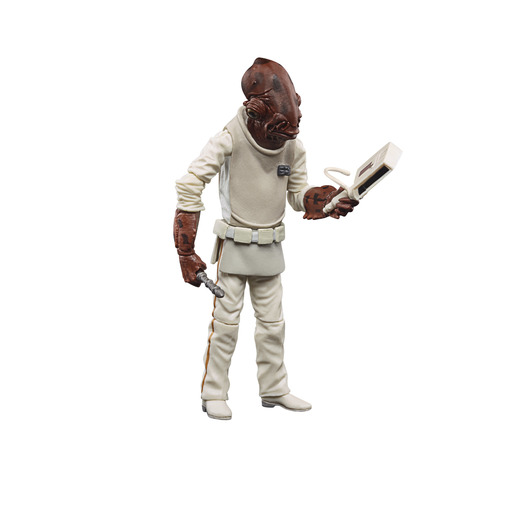 | Retailer | Price | Discount Code? | P&P | |
| --- | --- | --- | --- | --- |
| | £13.99 | Yes | | |
| | £15.00 | No | £3.99 | |
"Get ready for the ultimate adventure with this Admiral Ackbar figure from the Star Wars The Vintage Collection range.Celebrate the Star Wars legacy with this highly detailed replica of the veteran commander, Admiral Ackbar. With premium styling and multiple points of articulation, this action figure is sure to delight fans and collectors alike. Plus, the Admiral arrives with 2 accessories for even more fun. DonÔ??t forget to browse the full Star Wars range to collect even more action figures, accessories and playsets inspired by the epic universe (each sold separately).For ages 4 years and over."
EAN: 5010993860685
Search
Recent Posts
Get Social With Us!
Categories
Pages
Toy Retailers
Popular Tags
Toy Archive