Browsing all articles tagged with star
Posted in Toys by ToyMaster
Royal Selangor Star Wars Death Star Pewter Trinket Box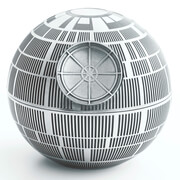 This Star Wars Death Star Pewter Trinket Box is officially licensed Star Wars merch and is modelled in stellar detail from 100% pewter. It's great for Star Wars fans to use to store keys, loose change, trinkets, jewellery, secret plans, and things like that!
EAN: 9556250049081
Posted in Toys by ToyMaster
Star Wars Trivia Quiz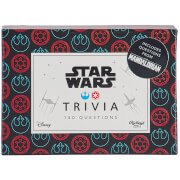 Is the Force strong with you? Put your powers to the test with this Star Wars Trivia Game from Ridley's Games to challenge even the most dedicated Star Wars fan. Trivia Game with Star Wars theme. 140 multiple choice questions. Includes instructions. Ages 12+.
EAN: 5055923785225
Posted in Barbie by ToyMaster
This toy no longer exists.
Try visiting www.xmas-toys.co.uk you may find it there.
EAN: 887961850338
Posted in Toys by ToyMaster
Top Trumps – Star Wars The Rise of Skywalker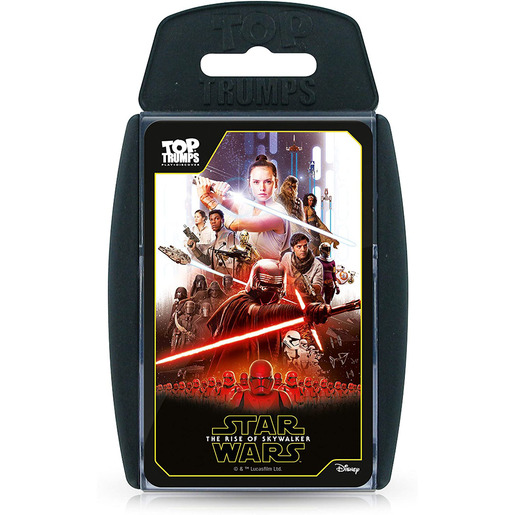 "Get ready for an adventure in a galaxy far, far away with the Star Wars The Rise of Skywalker Top Trumps game. Relive your favourite moments from the epic Skywalker saga with this exciting Top Trumps set. Featuring plenty of awesome characters, heroes and villains, you'll love challenging your friends to this fast-paced game. Will Poe Dameron beat Chewbacca? Or will BB-8 triumph against Kylo Ren? Choose your best stat, challenge your opponent and get ready to see who wins the day! For ages 3 and over."
EAN: 5036905038980
Posted in Toys by ToyMaster
Jedi Outfit Inspired Star Wars Fleece Robe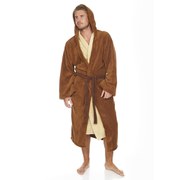 You are a Jedi, with your bed before you. So, what's the best way to prepare your body for the sleep that awaits you? The answer, of course, lies in this Star Wars Jedi Bathrobe! Are you ready to join the secret snore-der of the Jedi and have endlessly comfy Jedi knights (and days, for that matter!)? Yes? Then you need this super-comfortable, adult-sized, fleece bathrobe! Wear this bathrobe and, if you lie down, you will become more comfortable than you can possibly imagine! But, aside from being cosier than Ben Kenobi was in his Tattooine retirement, this robe definitely looks the part! It has the 2-tone cream and brown layers of a true Jedi's robes and features an embroidered Jedi order badge on its back. It also has a giant hood, letting you look suitably mysterious while your hair is drying underneath! So, you want to know what size this robe is? If it could talk, it would quote master Yoda in saying, 'Judge me by my size, do you?' And, if you said yes, it would tell you that's it's a comfy 69 cm across the chest, when laid flat, and 122 cm in length. Only a Sith deals in absolutes, so we won't say that you absolutely need this Star Wars Jedi bathrobe. But, we will say that, when the Force awakens, it wants to be comfortable. So, young Jedi, may the fleece be with you!
EAN: 5055437908585
Posted in Toys by ToyMaster
VTech Kidi Super Star DJ
"Show off your mixing skills with this awesome DJ Microphone set from the Vtech Kidi Superstar range. Whether you love karaoke or youâ??re a budding DJ, this playset is so much fun! Record your audio using the microphone, then add amazing sound effects and melodies. Watch as the lights flash along to your music too! The detachable stand makes it easy to use your new DJ Microphone set wherever you like. This set includes a stand, microphone, DJ decks and more. 4 AAA batteries are needed, but not included in the box. For ages 6 and over."
EAN: 3417765317033
Posted in Toys by ToyMaster
Star Wars The Last Jedi Luke Skywalker Pop! Vinyl Figure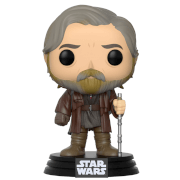 "It's time for the Jedi to end" Is the legendary Luke Skywalker the 'last Jedi' that we think he is? Or could it be someone else, and now Luke's past with the likes of Snoke is coming back to haunt him? Well, we don't know. But we do know that this new The Last Jedi Luke Skywalker POP Vinyl is a must have for Star Wars collectors! Grab him now.
EAN: 889698147453
Posted in Lego by ToyMaster
LEGO Star Wars Armoured Assault Tank (AAT) – 75283
"Recreate all the action from Star Wars: The Clone Wars with this amazing Armoured Assault Tank (AAT) from the LEGO Star Wars range. This exciting construction set is perfect for Star Wars fans. Use the pieces to build an epic Armoured Assault Tank, then imagine loads of intergalactic adventures right from your playroom. There are 289 pieces inside the box, as well as 1 Ahsoka Tano figure, 1 Clone Trooper figure and 2 Battle Droids. There are plenty of weapon accessories to bring your playtime to life too. For ages 7 and over."
EAN: 5702016617276
Posted in Lego by ToyMaster
LEGO Art Star Wars: The Sith Building Set for Adults (31200)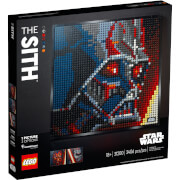 If you re a Star Wars" fan, this is a great set for you. Create an iconic art piece with this LEGO Art Star Wars The Sith (31200) set. Enjoy a well-earned break as you make a special display piece for your home or office. Creative building projectCelebrate the Sith Lords, Darth Maul, Kylo Ren and Darth Vader, with this 3in1 portrait set. If you want more, you can buy and combine 3 sets into an ultimate Darth Vader wall piece. While you build, listen to the included Soundtrack to enjoy details and audio stories linked to the set. Finish the build with the Star Wars signature plate, then display on a wall or shelf. Hands-on, minds onYou don t need to be a painter or have lots of LEGO models to enjoy building this portrait kit. Once done, you ll have a piece you can be proud to display. This LEGO set is part of a collection of inspiring building kits for adults interested in pop culture, art, design and architecture. The sets also make a great gift for anyone (including yourself).
EAN: 5702016677713
Posted in Toys by ToyMaster
Star Wars Darth Vader in Meditation Chamber Pop! Vinyl Figure
Star Wars Darth Vader Funko Pop!: What is it? A Funko Pop! collectable vinyl figure of Star Wars villain Darth Vader in his Meditation Chamber. About the product Inspired by a scene from Star Wars film The Empire Strikes Back, this Funko Pop! Deluxe vinyl figure is of Darth Vader in his Meditation Chamber. Look closely and you'll see his iconic helmet there too. Why you should buy it This will be a one-of-a-kind addition to your Funko vinyl figure collection. Shop it today!
EAN: 889698467636
Search
Recent Posts
Get Social With Us!
Categories
Pages
Toy Retailers
Popular Tags
Toy Archive