Browsing all articles tagged with set
Posted in Toys by ToyMaster
Harry Potter Set Of 2 Muggles Glasses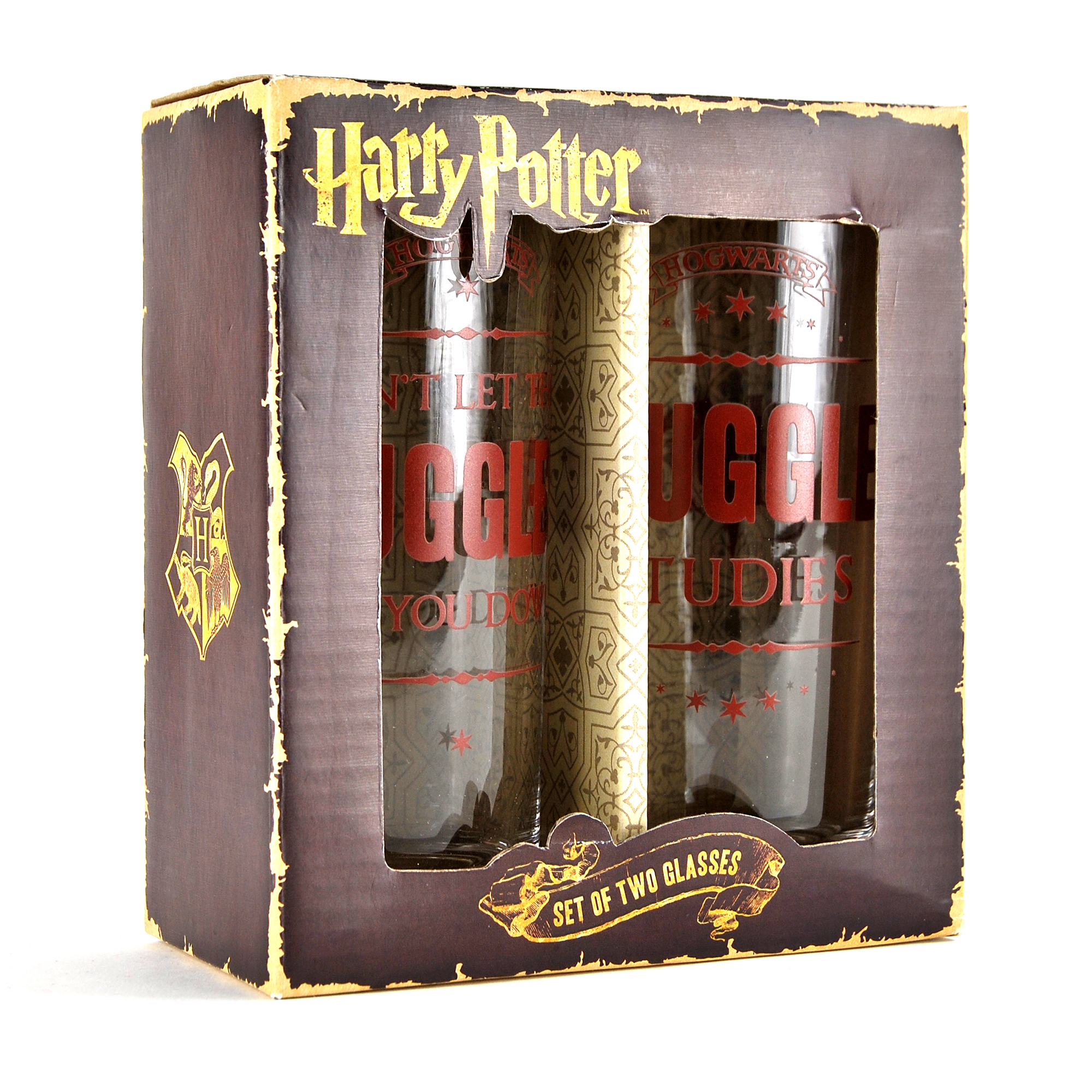 This Harry Potter Set Of 2 Muggles Glasses is perfect for a nice cold drink after a hard day of casting spells. Featuring two muggles themed quotes; 'Muggle Studies' and Ron Weasley's famous 'Don't let the muggles get you down', on the front and the Harry Potter logo on the back, it's a perfect addition to any Harry Potter display.
EAN: 5055453448065
Posted in Toys by ToyMaster
BRIO Rescue Fire Fighter Set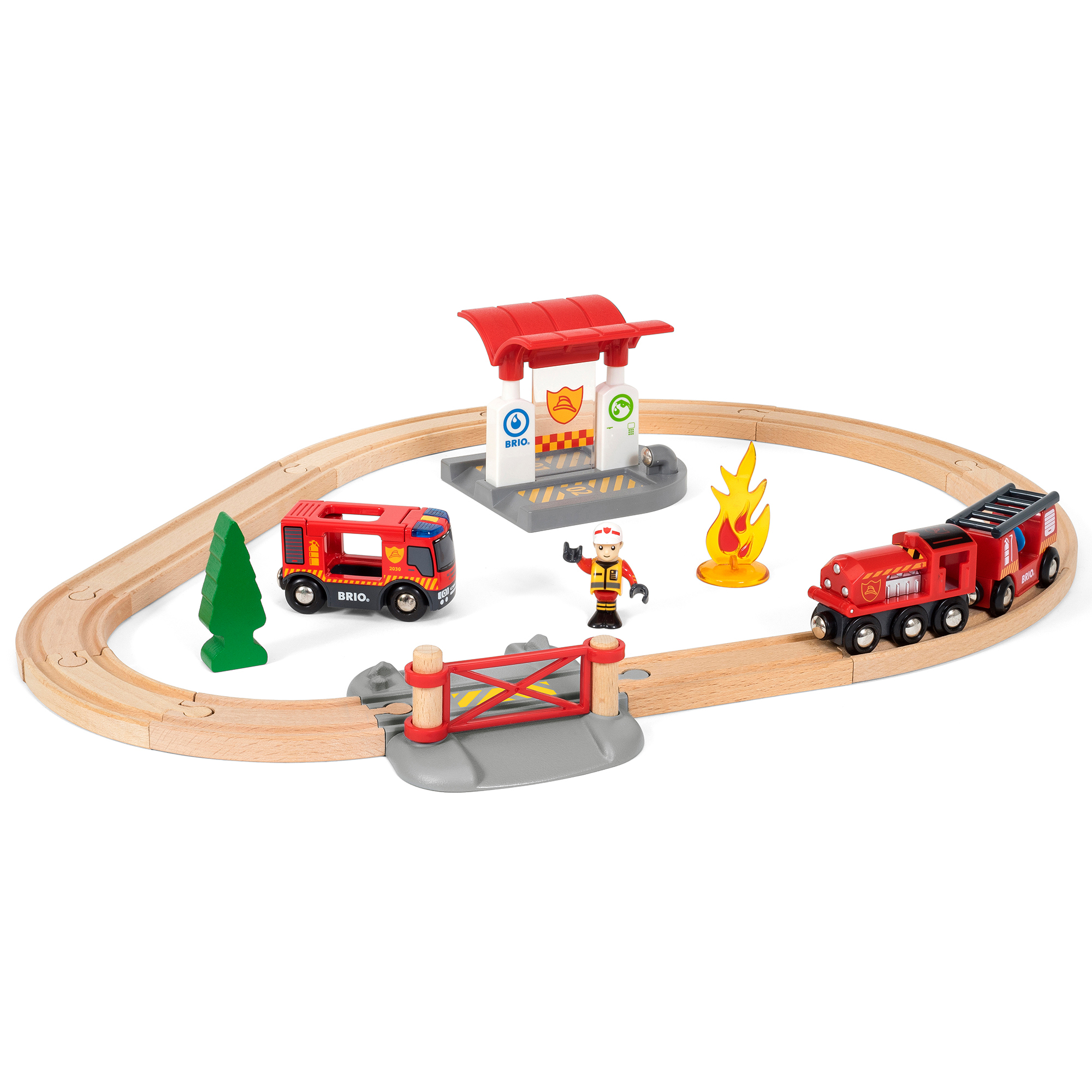 There's a fire near the forest, they need your help! Fill the Fire Train with with water at the docking station as quickly as possible. We don't want the fire spreading. Meanwhile the Fire Engine travels to the 'shout' with its loud Siren and bright lights. Thankfully this fire is under control as it has be put out with the extendible hose on the train wagon.The BRIO Rescue Fire Fighter Set includes 1x Train Engine, 1x Trailer with Hose, 1x Fire Engine, 1x Docking Station, 1x Tree, 1x Fire, 1x Firefighter, 1x Level Crossing, 10x Pieces of Tracks. Track layout measures 57 x 48.5cm.Requires 2 x LR44 batteries (included).
EAN: 7312350338157
Posted in Toys by ToyMaster
Magformers Rally Kart Set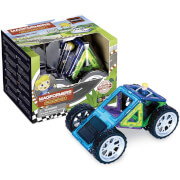 Magformers rally Kart set includes a total of 8 pieces for a fun Magformers vehicle experience. With a special race uniform driver figure different from previous boy and girl figures, you can create various different kart-shaped models. Two versions are available with boy or girl drivers. This one comes with the boy.
EAN: 8809465534073
Posted in Toys by ToyMaster
Early Learning Centre Jungle Beats Percussion Set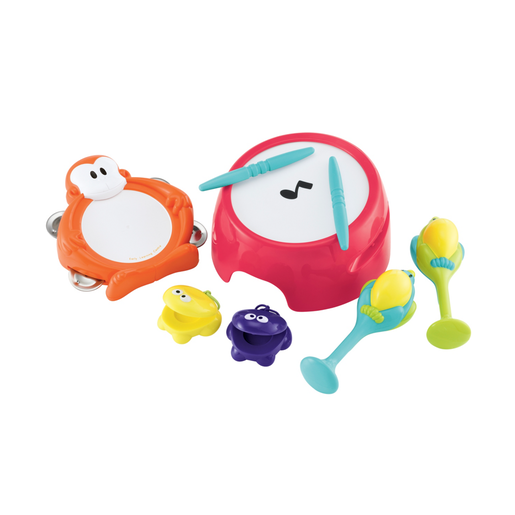 "Enjoy a funky and fun introduction to music with the ELC Jungle Beats Percussion Set. The awesome, animal themed percussion set includes a monkey tambourine, froggy castanets, two parrot maracas and a brightly coloured drum with two drum sticks. Enjoy shaking, rattling and beating the different instruments to discover the fun sounds they can make. Play them together to make more exciting percussion discoveries about beats, rhythm and music. Your Jungle Beats band sounds fantastic! Awesome animal music fun suitable from birth."
EAN: 5050048133517
Posted in Toys by ToyMaster
Posted in Toys by ToyMaster
Play-Doh Dinosaur Tools Set
Get ready for some dino-sized creativity! We've turned some of kids' favourite dinosaurs into 5 friendly Play-Doh tools for imaginative adventures. Grow Play-Doh spikes for the triceratops, slice with the pterodactyl's wings, and cut wavy patterns with the stegosaurus. Roll footprints with the velociraptor and fun textures with the dino egg!
EAN: 5010993510917
Posted in Lego by ToyMaster
Posted in Lego by ToyMaster
Posted in Toys by ToyMaster
Geomag Glitter Construction Set – 68Pieces
"It's a glittering rainbow of creativity and imagination – this Geomag Glitter Construction 68-piece Set is great for creating bright, colourful structures that stand out! Geomags are so easy to build – just clip together the magnetic sticks and balls and create awesome structures. Use your imagination and see what you can create with your Geomags – the possibilities are endless! You can combine these Geomag pieces with the rest of your collection for even more epic structures. Hands-on fun for kids aged 3 and over."
EAN: 871772005339
Posted in Toys by ToyMaster
Geomag Glitter Magnetic Construction Set – 44 Pieces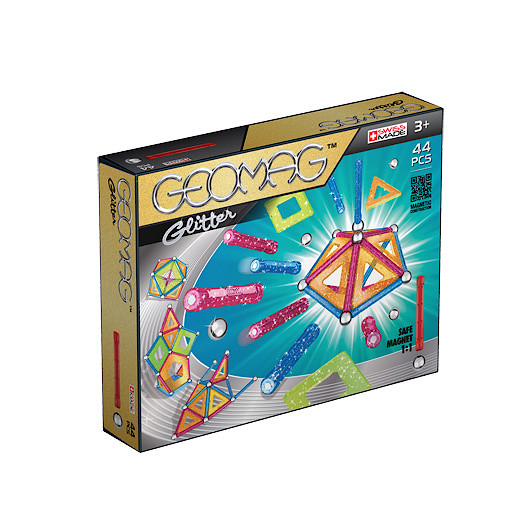 "Geomag is the original patented magnetic construction toy that enables you to build fantastic models. This 44 piece Glitter Construction Set is a special line of of Geomag to make your constructions even more bright and fun. The spheres click into the platform and can remain there, becoming a base for endless construction possibilities A great building set for ages three and up. What's in the box? 16 x magnetic glitter rods17 x non-magnetic spheres5 x orange glitter transparent triangular panels4 x glitter green transparent square panels1 x orange glitter penatagonal panel1 x square light blue transparent glitter platform"
EAN: 871772005322
Search
Recent Posts
Get Social With Us!
Categories
Pages
Toy Retailers
Popular Tags
Toy Archive