Browsing all articles tagged with set
Posted in Lego by ToyMaster
LEGO Dots Go Team! Bracelet D.l.Y Craft Set – 41911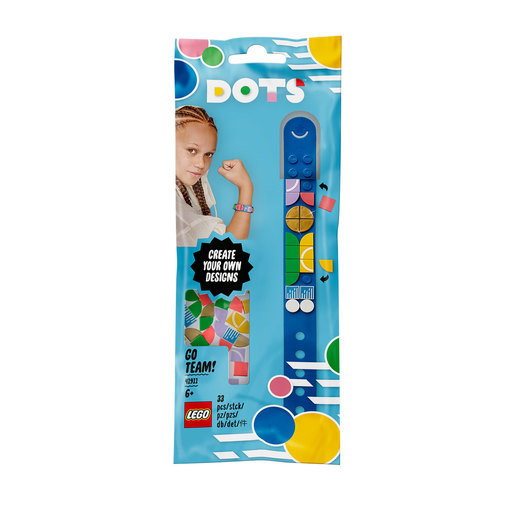 "Personalise your jewellery collection with the Go Team! Bracelet D.I.Y Craft Set from the LEGO Dots range. It's time for some creative fun! This awesome set lets you create your own bracelet. Use the assorted tiles to come up with a stylish design, then add them to the bright blue band. When you're ready for a change, start all over again! This set includes 32 colourful tiles and an adjustable blue band. What amazing designs will you create? For ages 6 and over."
EAN: 5702016668575
Posted in Toys by ToyMaster
Imperial War Museums Willys MB Jeep Construction Set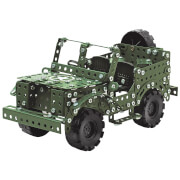 Recreate the infamous Willys MB Jeep with this all-inclusive construction set. Produced between 1941 and 1945 this US Army Jeep was the four-wheel drive utility vehicle that enabled light, cross-country over-ground travel during the Second World War. Now you can build your very own Willys MB Jeep at home with this all-inclusive construction set. This deluxe construction set will provide hours of fun for both young engineers in the making and adult enthusiasts. All parts are made with high quality, steel materials and coated with a tough anti-oxidation finish to prevent discolouration. This set includes; 1 Willys MB Jeep Model, 377 pieces, 2 specialist tools and step-by-step instructions.
EAN: 4020628870904
Posted in Lego by ToyMaster
LEGO Storage Blue Lunch Set Bundle (Includes 1 Lunchbox and 1 Hydration Bottle)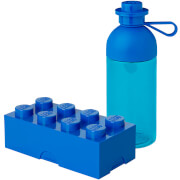 Water Bottle: This transparent drinking bottle has a simple design that features a LEGO knob as lid and a removable silicone strap that makes the bottle easy to carry or attach to the school bag. The non-transparent top can be screwed off making the bottle easy to fill with water and ice cubes or what else is needed to stay hydrated and keep cool all day. The flask is very easy to clean and dishwasher safe. Lunch Box: The LEGO Lunch Box is sure to make lunchtime more fun! It is part of the LEGO Lunch series, which includes a drinking bottle and smaller insertable mini boxes for little snacks and treats.
EAN: 2129865452422
Posted in Toys by ToyMaster
Brio Safari Adventure Set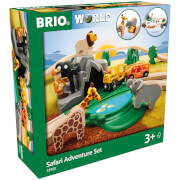 Hear the lion roar as he welcomes you to his kingdom. The BRIO World Safari Adventure wooden train set lets you safely explore the savannah and admire the animals in their natural setting. Chug through the landscape in a safari steam train where you'll meet a lion, giraffe and elephant. To help you on your wooden railway adventure, you also have a park ranger with a camera to capture all the big moments of your trip and a care bag in case you need to treat any sick animals.
EAN: 7312350339604
Posted in Toys by ToyMaster
United Oddsocks Womens Catwalk Socks Gift Set (UK 4-8)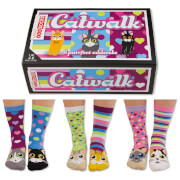 | Retailer | Price | Discount Code? | P&P | |
| --- | --- | --- | --- | --- |
| | £11.99 | No | | |
| | £14.00 | Yes | | |
Oddsocks are a perfect present for oddballs who want their socks to have as much quirky personality as they do. One pack includes three pairs of wacky, weird and wonderful socks in complementary patterns and prints to alternate and mix and match as you please. Be different from the top of your head to the tips of your socks with one of Oddsocks 15 combinations. Gift boxed. Cotton rich. One size (4-8).
EAN: 5060152023307
Posted in Toys by ToyMaster
Posted in Lego by ToyMaster
LEGO Magnet Set – Grey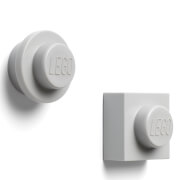 Decorative and colorful magnets are shaped as round and square LEGO elements. They are ideal for display of drawings, postcards or notes. The classic design links perfectly to the creative universe of LEGO and it extends the the LEGO adventure.
EAN: 5711938033132
Posted in Lego by ToyMaster
LEGO City 60265 Ocean Exploration Base
"Dive into a marine adventure with this amazing Ocean Exploration Base Underwater Set from the LEGO City range. This interactive toy is so much fun! The set includes an interchangeable deep-sea base, a docking submarine, drone, shark and stingray figures, 5 mini-figures and loads more amazing accessories. Fit all the pieces together to start your underwater research! Whether you're exploring sunken ships or searching for treasure, you'll love imagining epic adventures with this LEGO City set. For ages 6 and over."
EAN: 5702016617993
Posted in Lego by ToyMaster
LEGO Jurassic World Indominus Rex vs. Ankylosaurus Set – 75941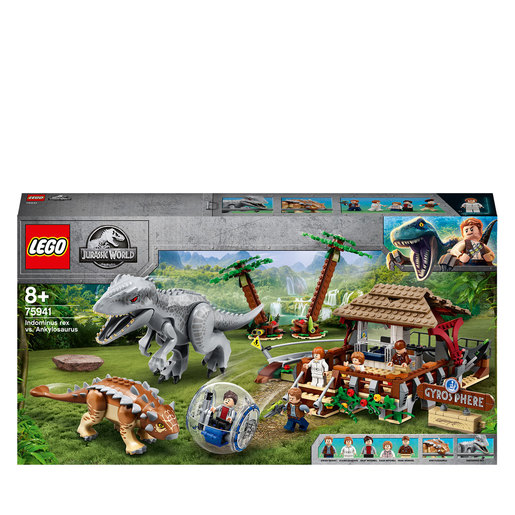 "Recreate all your favourite adventures with the Rex vs Ankylosaurus Set from the LEGO Jurassic World range. Whether you launch the gyrosphere from the station or create an epic dinosaur battle, there are so many ways to play with this detailed LEGO playset. Inside the box, you'll find 537 pieces to help you create an amazing Jurassic World Scene. There are also 5 mini-figures, 2 dinosaur figures and plenty of accessories to bring playtime to life. For ages 8 and over."
EAN: 5702016616644
Posted in Toys by ToyMaster
Search
Recent Posts
Get Social With Us!
Categories
Pages
Toy Retailers
Popular Tags
Toy Archive