Browsing all articles tagged with series
Posted in Toys by ToyMaster
Posted in Toys by ToyMaster
L.O.L. Surprise! Series 4 Surprise Pets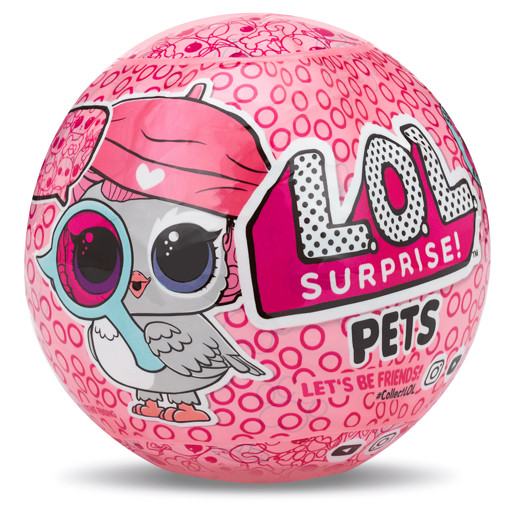 "With 7 layers of surprises, you're going to love unboxing your L.O.L. Surprise! Series 4 Surprise Pet! The Eye Spy Series 4 Pets include ponies, owls, puppies, kittens, and bunnies each with accessories such as litter trays where you could find the rare colour-changing litter. You can even feed your Pet or give them a bath to find out if she cries, tinkles, spits or changes colour. The new look pink ball is a great pet bed too. Suitable for ages three and up.What's in the box?Series 4 Surprise PetSecret message stickerMagnifying glass2 accessoriesWater bottleScooper & litter boxCollector poster"
EAN: 35051552116
Posted in Toys by ToyMaster
Tamagotchi – Dark Pink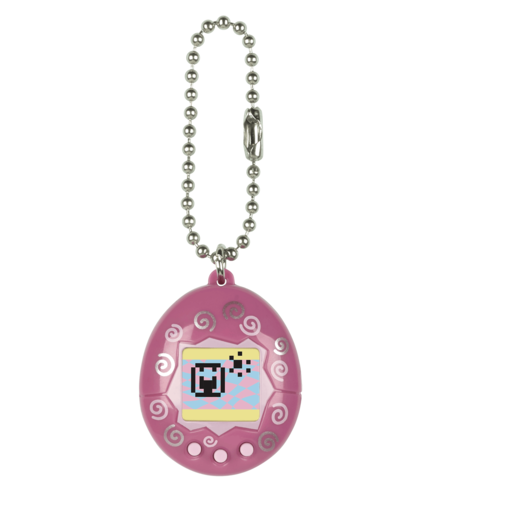 "Calling all nineties kids! Tamagotchi's back and better than ever! The original virtual reality pet can't wait to make friends with you. It's just how you remember but is even smaller for more pocket-sized fun. Turn on your Tamagotchi then watch as it hatches from its egg. Tamagotchi acts just like a real creature and will beep to get your attention. Feed it, clean up after it and show it love when your Tamagotchi is unhappy. The more you love and care for it, the healthier and happier it will be. Back after 20 years, this loveable electronic pet is ready to capture your heart all over again. A great gift for ages eight and up.Size: 1.8 x 3.4 x 4.3 cm"
EAN: 3296580418183
Posted in Toys by ToyMaster
L.O.L. Surprise! Glam Glitter Surprise Series 2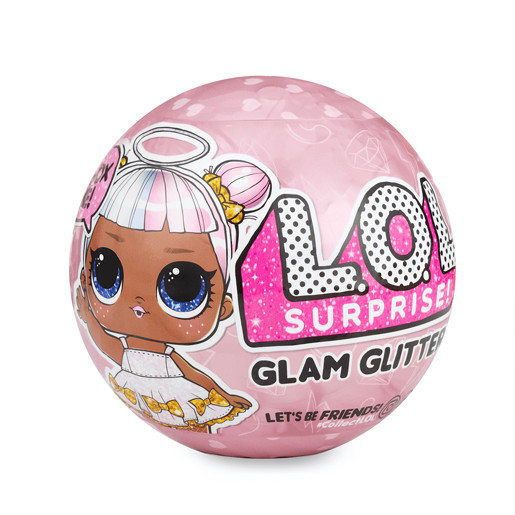 "The L.O.L Surprise! Dolls are back! The Glam Glitter Surprise Series 2 is full of sparkly surprises and magic. Open up the L.O.L Surprise! Ball to find a glittery, glam baby doll, along with six other surprises. There's all sorts of fun! Outfits and accessories for your doll, collectible stickers, a secret message and a collector's poster, so you can complete your L.O.L Surprise! family. Use the L.O.L Surprise! Ball as a playset or close it to make a carry case and take the glitter fun with you everywhere! Just add water to your glitter doll for another special surprise! Sparkly surprises for 5 and over."
EAN: 35051555605
Posted in Toys by ToyMaster
Transformers Studio Series 22 Deluxe Class Bumblebee – Dropkick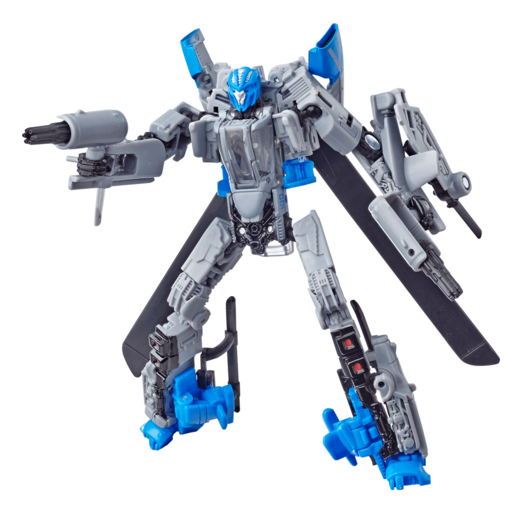 "Experience all the excitement and action of the Transformers movie universe with the Studio Series action figures. The Studio Series are made with an attention to detail and scale that reflect awesome big screen characters, like Dropkick. Convert Dropkick from attack helicopter mode to battle ready robot by following the intricate, multiple step process and then arm him with the two included guns. Use the backdrop display to recreate the aerial dogfight from Michael Bay's latest Transformers movie, Bumblebee. Collect other Studio Series items to complete your Transformers movie universe. Terrific Transformers figures for 8 and over."
EAN: 5010993519941
Posted in Toys by ToyMaster
This toy no longer exists.
Try visiting www.xmas-toys.co.uk you may find it there.
EAN: 35051552055
Posted in Toys by ToyMaster
L.O.L. Surprise! Glitter Series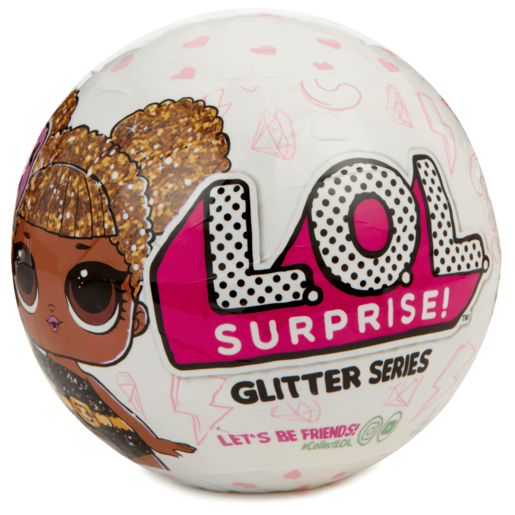 "L.O.L. Surprise! Glitter Series includes glitterised versions of all your favourite dolls! Feed your L.O.L. Surprise! olls with the water bottle or bathe them to find out if they cry, spit, tinkle, or colour change. Mix & Match your L.O.L. Surprise! Dolls accessories with your L.O.L. Surprise! Pets and L.O.L. Surprise! Lil Sisters. Ball also becomes a purse carrying case, hang out and bath playset. 12+ Glitter Dolls to collect! A great gift for ages three years and up. What's in the box? Secret message sticker Collectible sticker sheet Water bottle charm Shoes Outfit Accessory Poster "
EAN: 35051551577
Posted in Toys by ToyMaster
Transformers Studio Series 14 Voyager Class Movie 1 – Ironhide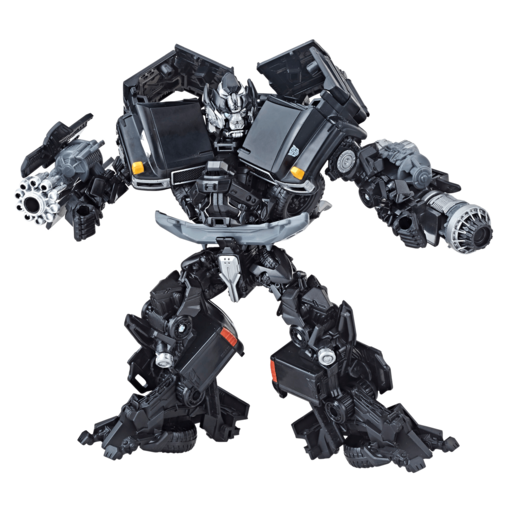 "Experience all the excitement and action of the Transformers movie universe with the Studio Series action figures. The Studio Series are made with an attention to detail and scale that reflect awesome big screen characters, like Ironhide. Convert Ironhide from pickup truck mode to battle ready robot by following the intricate, 27 step process and then arm him with the included weapon accessories. Use the backdrop display to recreate the Mission City Battle from Transformers when Ironhide joins the Autobots to save the Allspark from the Decepticons. Collect other Studio Series items to complete your Transformers movie universe. Terrific Transformers figures for 8 and over."
EAN: 5010993515929
Posted in Toys by ToyMaster
L.O.L Surprise! Lil Sister Series 4-2A Collectable
"L.O.L. Surprise! Lil Sisters Series 4 has more secret surprises than ever before. Series 4 comes in a new look pink ball – unwrap it to discover one of 36 collectible dolls. If you're very lucky, you might even get the ultra-rare gold Lil Luxe. Each doll comes with shoes, an accessory and a secret message sticker. Dip your Lil Sisters in cold water to reveal a colour changing surprise! Use the included magnifying glass to reveal the secret message and find their missing pet. Fun for kids aged 3 and over."
EAN: 35051552161
Posted in Toys by ToyMaster
Bandai Tamagotchi 20th Anniversary Series 2 Yellow / Orange
"Calling all nineties kids! Tamagotchi's back and better than ever! The original virtual reality pet can't wait to make friends with you. It's just how you remember but is even smaller for more pocket-sized fun. Turn on your Tamagotchi then watch as it hatches from its egg. Tamagotchi acts just like a real creature and will beep to get your attention. Feed it, clean up after it and show it love when your Tamagotchi is unhappy. The more you love and care for it, the healthier and happier it will be. Back after 20 years, this loveable electronic pet is ready to capture your heart all over again. A great gift for ages eight and up.Size: 1.8 x 3.4 x 4.3 cm"
EAN: 3296580418176
Search
Recent Posts
Get Social With Us!
Categories
Pages
Toy Retailers
Popular Tags
Toy Archive