Browsing all articles tagged with science | toys4xmas
Posted in Toys by ToyMaster
Clementoni Science & Play Bouncy Sports Balls Play Set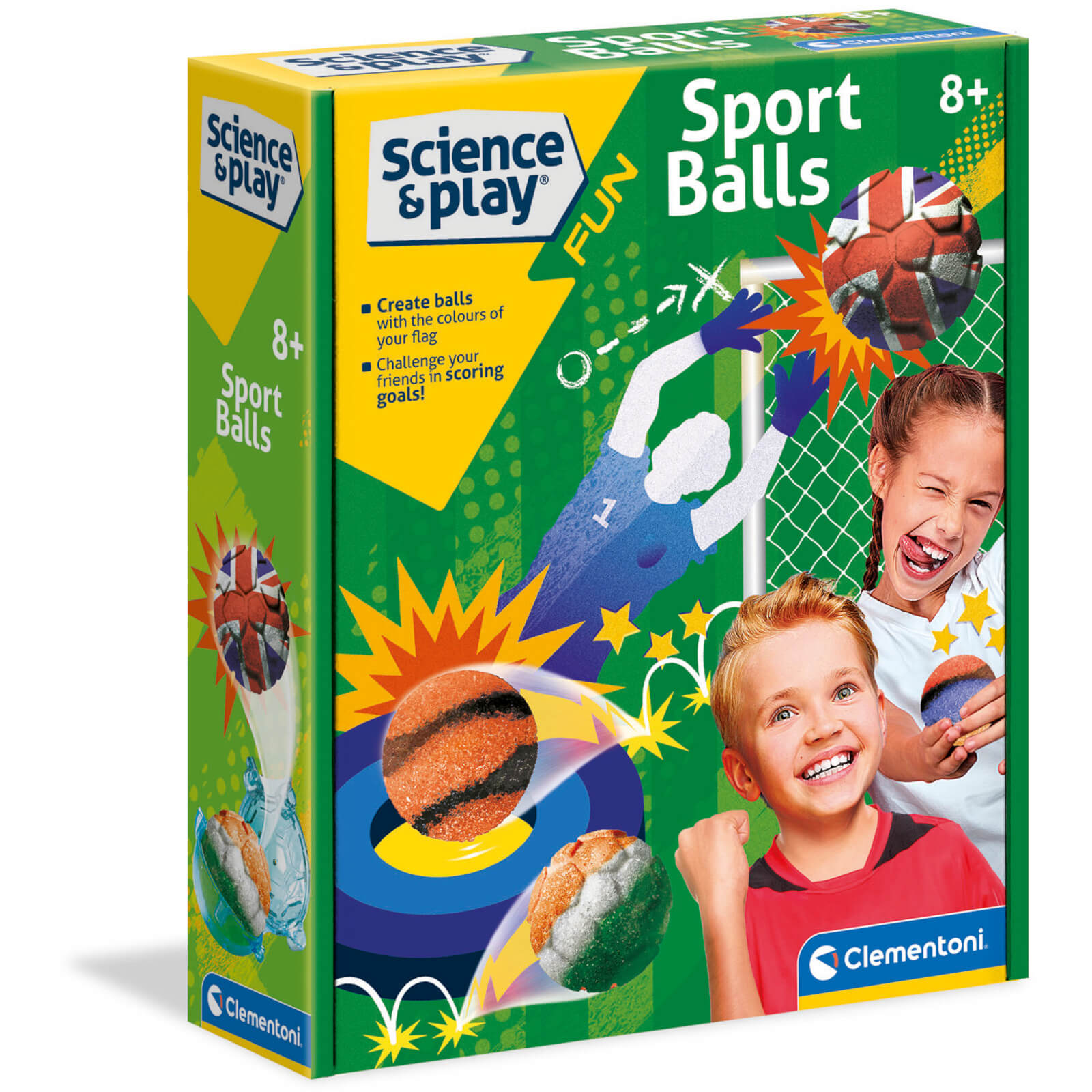 A mini scientific laboratory for sports lovers who can create fantastic bouncy balls shaped like footballs, basketballs, tennis balls and much more with their own hands! This kit contains coloured powders and everything the child needs to create balls that really bounce for hours of riotous fun. The manual, which explains all the phases of the experiments, guides children step by step, using simple language that they can relate to. The balls are safe and completely non-toxic so children can have fun in total safety.
EAN: 8005125615216
Posted in Toys by ToyMaster
Clementoni Science & Play Crystals & Minerals Play Set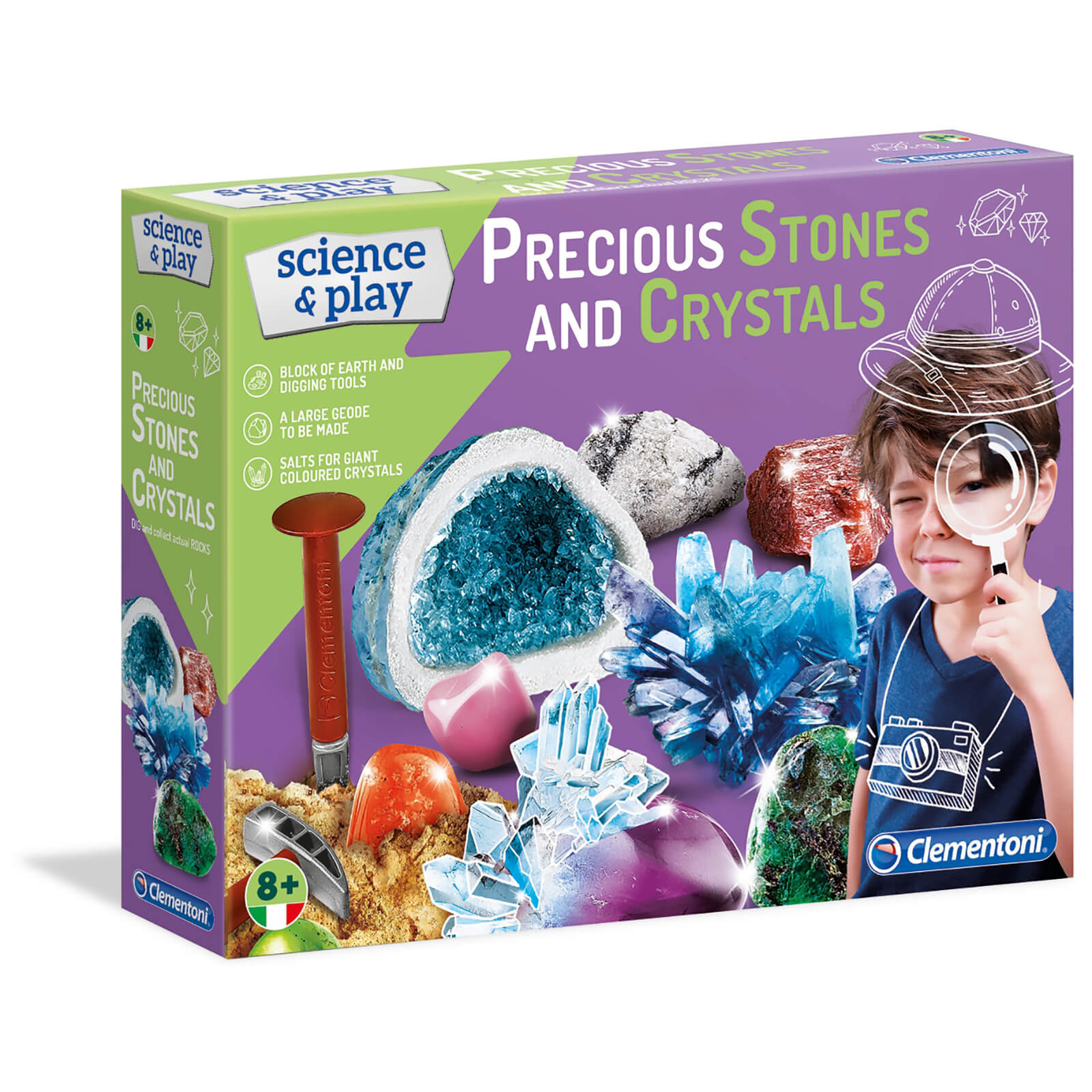 A Ĺpreciousĺ scientific kit to unearth beautiful precious stones. The kit contains a brick to be carved to extract gems and precious stones, a mould to reproduce a fascinating coloured geode, and all the necessary elements to grow a giant crystal! The detailed scientific manual contains all the secrets of mineralogy, crystals and the chemical reactions of salts! Made in Italy
EAN: 8005125618941
Posted in Toys by ToyMaster
Clementoni Science & Play My First Chemistry Set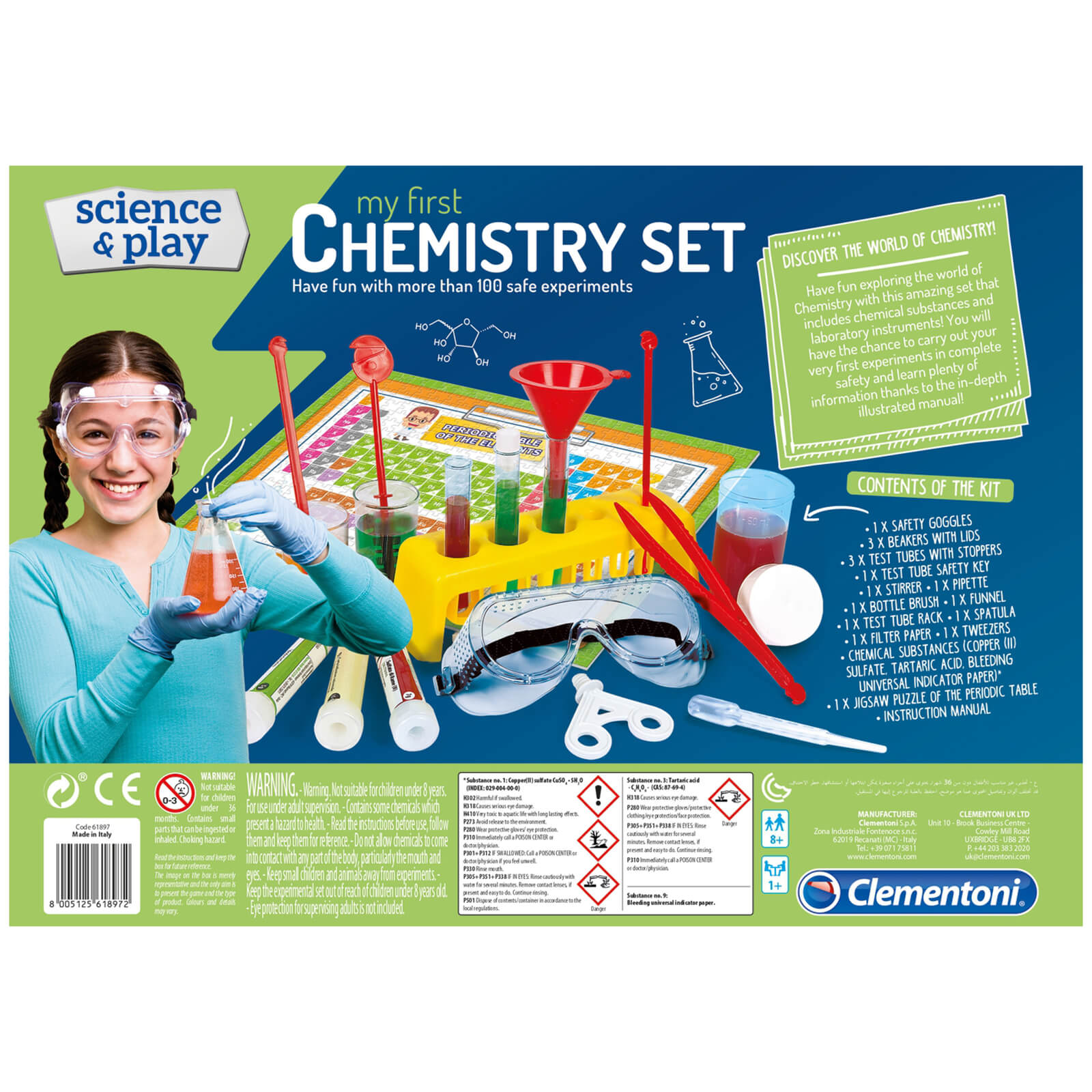 A modern chemistry laboratory in which to perform more than 80 safe and fun activities, thanks to the illustrated manual and a rich set of scientific tools. Assemble the puzzle of the periodic table and discover more information about chemical elements!
EAN: 8005125618972
Posted in Toys by ToyMaster
Clementoni Science & Play Soap & Bath Bombs Play Set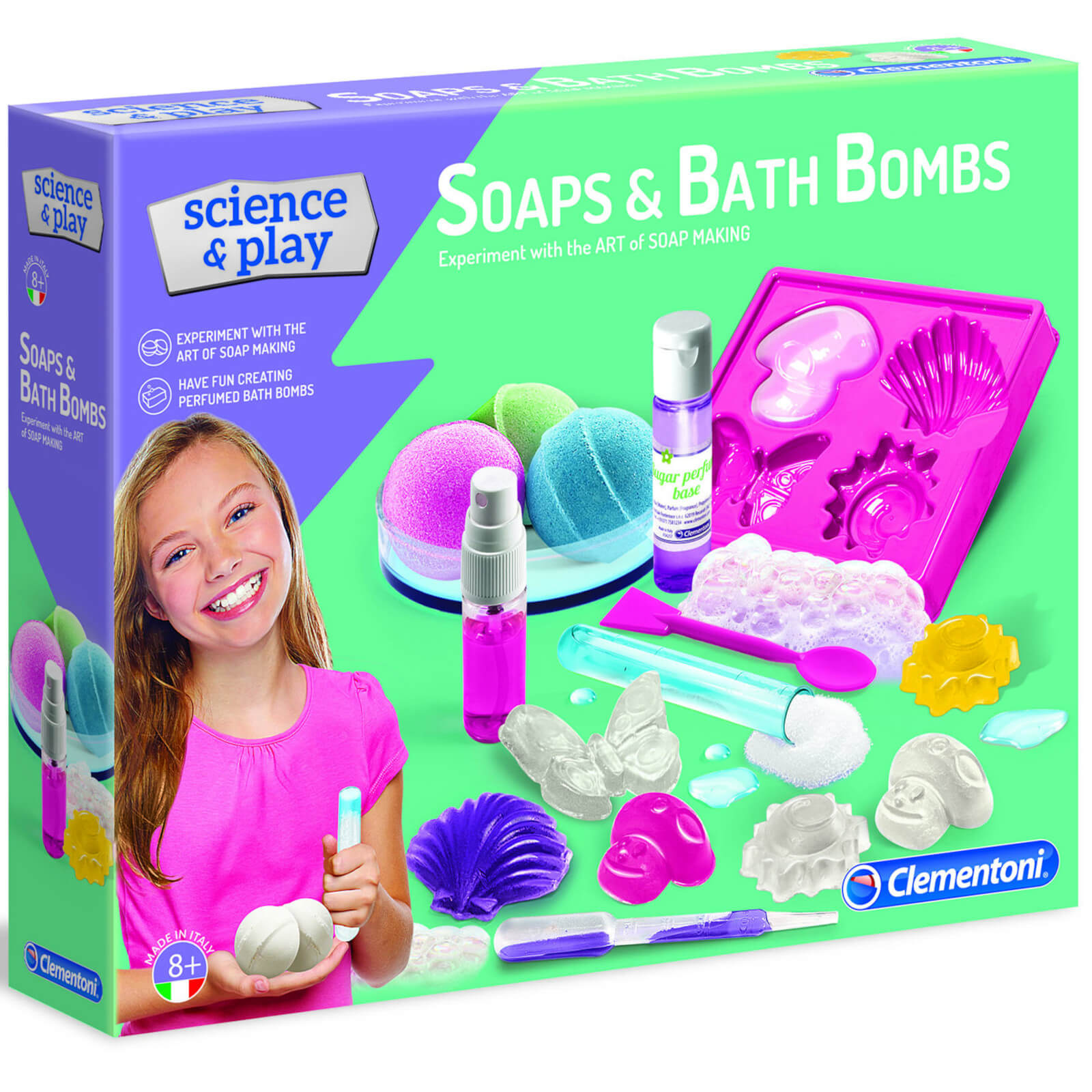 The art of soaps and the science of bath bombs is all yours to experiment! A fantastic kit for lots of fun creating real soaps and scented bath bombs. The rich illustrated manual will guide children as they discover the science of cosmetics through a series of totally safe experiments!
EAN: 8005125612925
Posted in Toys by ToyMaster
Clementoni Science & Play Lip Gloss Kit Play Set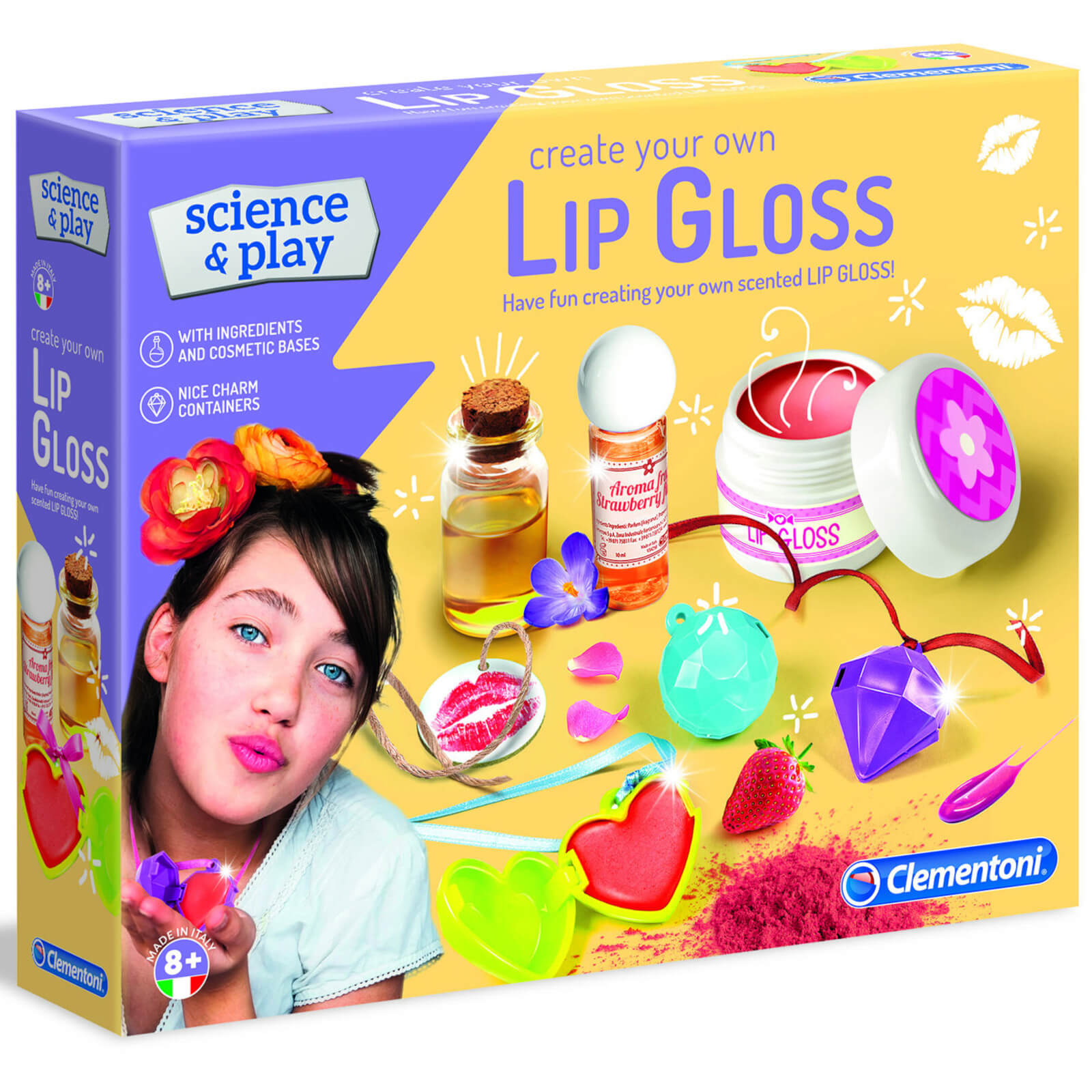 A real science kit for discovering the secrets of cosmetics and creating fantastic lip balms. The kit includes a wax emollient base, powder colourant and a delicious strawberry flavour so you can create a lip balm which is soft and fragrant. The kit also includes a mini measuring beaker, spatula and pots to help you make a truly special cosmetic creation that you can give as a gift. Making all the proposed creations is easy thanks to the illustrated manual.
EAN: 8005125617746
Posted in Toys by ToyMaster
Clementoni Science & Play Amazing Chemistry Play Set
A kit for astonishing chemistry experiments! A laboratory for aspiring scientists to create over 180 experiments and discover the secrets of chemistry in total safety. The kit contains plenty of substances to experiment with astonishing chemical reactionsand recreate incredible effects! All the experiments are described by means of images accompanied by clear and detailed explanations, and are gathered in an instruction manual that turns chemistry into a super-enjoyable game. Made in Italy.
EAN: 8005125617289
Posted in Toys by ToyMaster
Clementoni Science & Play Biocosmetic Lab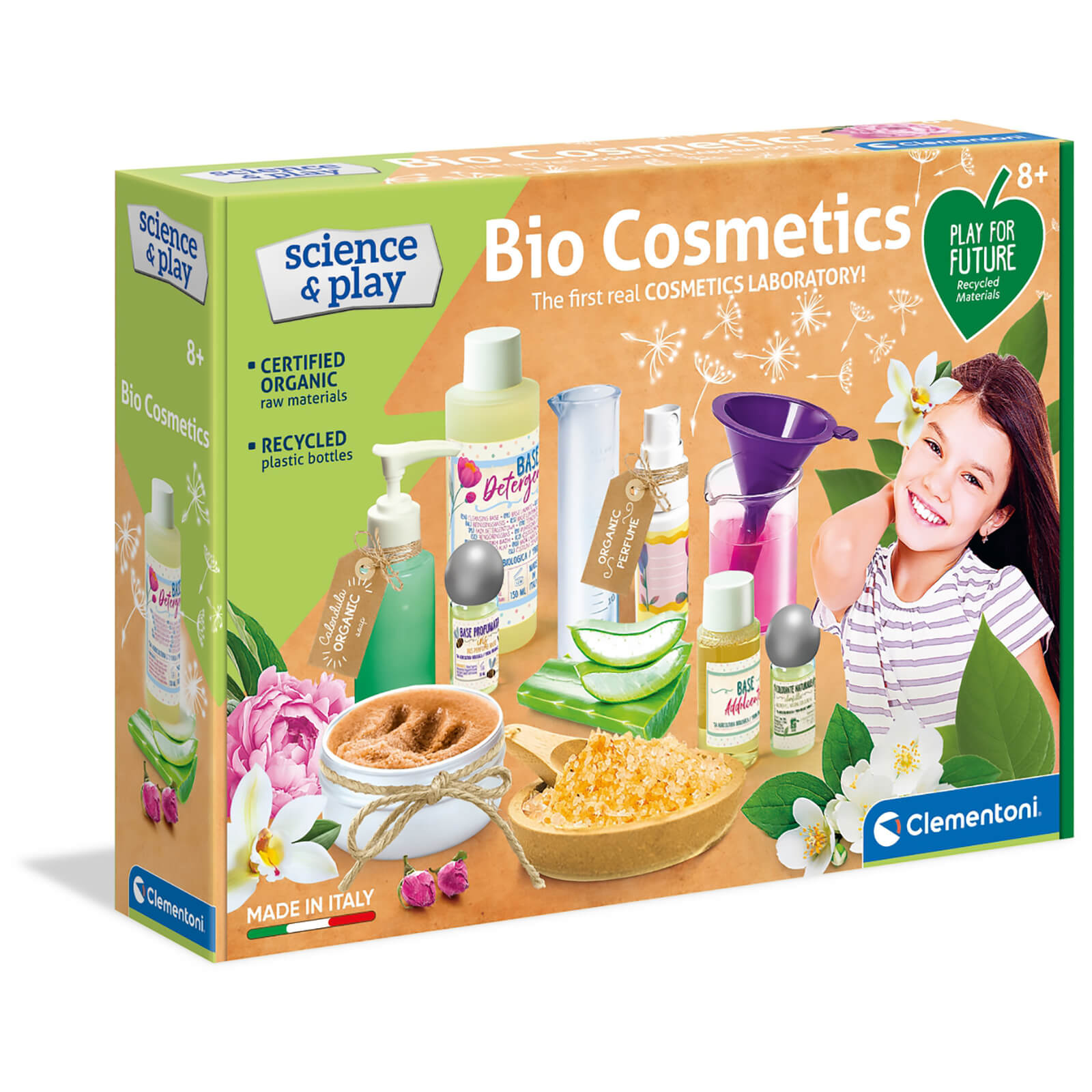 A real scientific laboratory to create an organic cosmetics range packed with amazing personalised natural creations. The kit contains ingredients of organic origin and natural colourants to create lots of beauty-care products: bath foam, shampoo, body cream, soap and hand cream, spray perfumes and scrubs. To stimulate the passion for scientific experimentation, this kit proposes the application of scientific principles to the beauty-care sector, while adopting an organic-natural approach. All the proposed experiments are carefully explained in a detailed manual that introduces the user to cosmetic science.
EAN: 8005125617272
Posted in Toys by ToyMaster
Science Museum Mechanics Lab – Pull Back Car Toy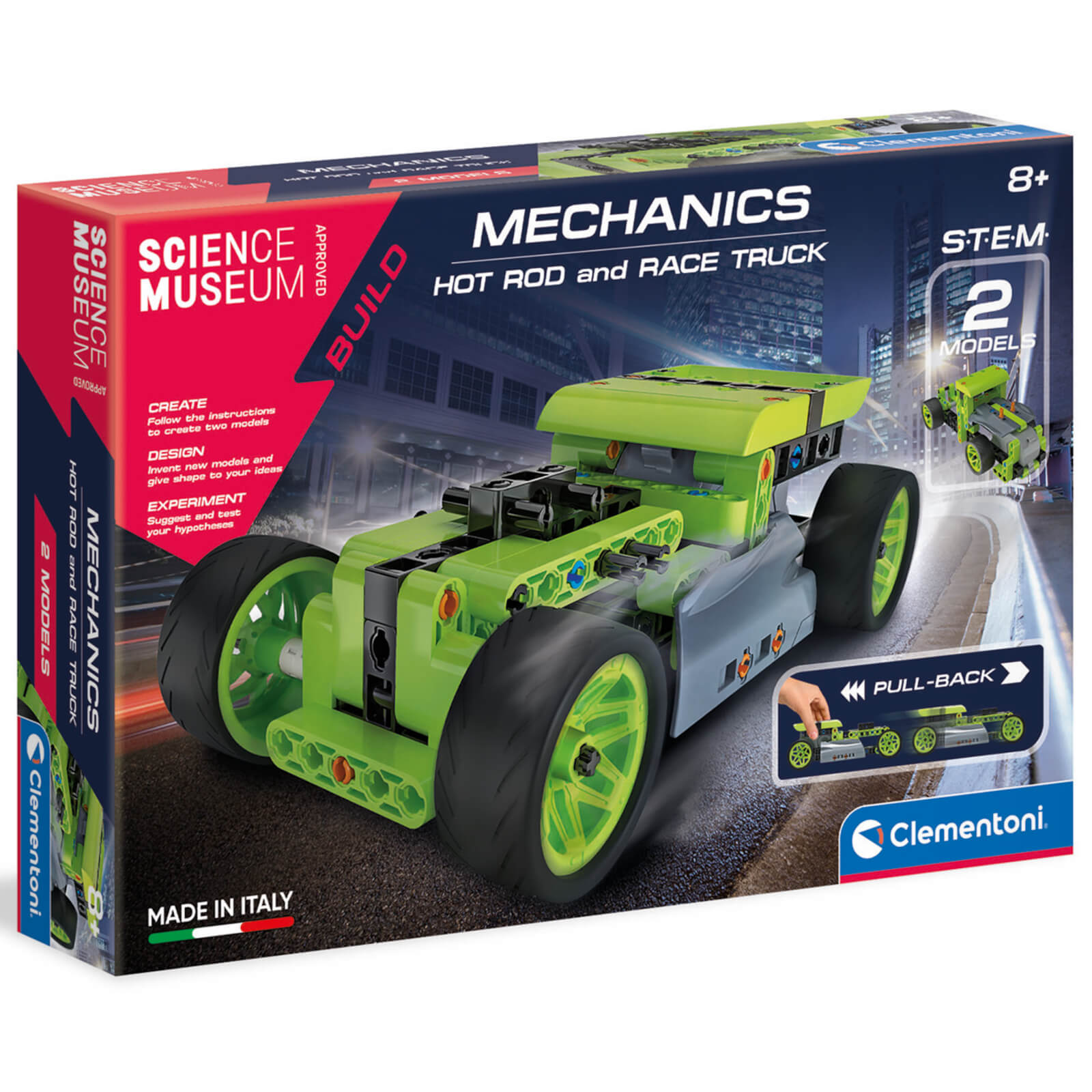 A fantastic self-assembly Hotrod to speed off on fantastic adventures! A set of over 130 components for building 2 car models that run thanks to a pull-back mechanism. The instruction manual helps the children build the models and introduces them to the basic principles of mechanics and engineering. With the free app, there are lots of other applications to discover and build!
EAN: 8005125617173
Posted in Toys by ToyMaster
Clementoni Mechanics Laboratory – Bulldozer Toy
"Budding construction workers will enjoy plenty of building fun with this Bulldozer set from the Clementoni Science Museum range. With over 200 pieces and plenty of intricate parts to help create working models, kids will love making over 9 different construction vehicles with this set. Using the easy-to-follow instructions, they can make a bulldozer, digger, steamroller and more. With pieces in grey, yellow and black, each model looks just like the real thing too! After theyÔ??ve finished building, they can either play with their creation or start a brand-new project. For ages 8 years and over."
EAN: 8005125617180
Posted in Toys by ToyMaster
Clementoni Science Museum – Mechanics Laboratory Toy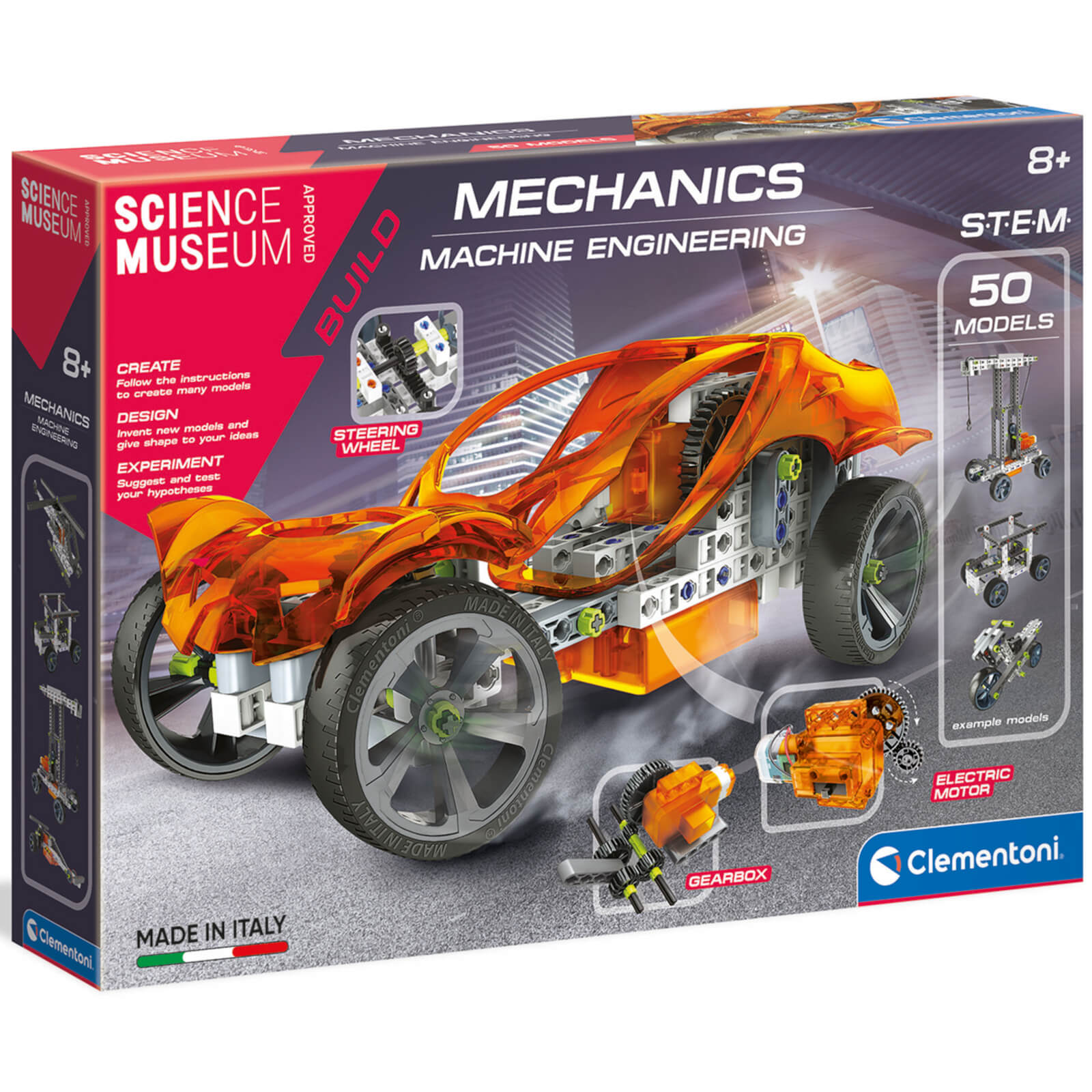 "Learn all about the principles of mechanics and engineering in the Clementoni Laboratory! The game contains more than 250 components for building 50 different constructions. You can even build a helicopter, a motorised crane and a car with an electric engine! The large illustrated scientific manual is easy to follow for even the most inexperienced engineer. Build something brilliant in the mechanic's laboratory! A great gift for ages eight and up. "
EAN: 8005125613182
Search
Recent Posts
Get Social With Us!
Categories
Pages
Toy Retailers
Popular Tags
Toy Archive