Browsing all articles tagged with potter
Posted in Toys by ToyMaster
Harry Potter Triple Decker Knight Bus Model Set – Scale 1:76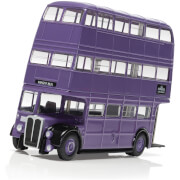 Lost far from home or need to escape an approaching moment of great peril? Thankfully, the Knight Bus is available for Wizards in need. Coming to Harry Potter's rescue before he began his third year at Hogwarts, the distinctive triple decker bus is magically enchanted to speed through the streets, squeeze through any gap, and brake in an instant, enabling it to reach any destination (except those underwater). While Harry is a passenger, the three levels of the bus are furnished with beds for an overnight stay on long trips, as well as a chandelier to bring a touch of class to the interior.
EAN: 5055286658600
Posted in Lego by ToyMaster
LEGO Harry Potter 75967 Forbidden Forest: Umbridges Encounter
Harry Potter" fans can create a magical world of giants, centaurs and enchanted trees as they enter the Forbidden Forest with LEGO Harry Potter Forbidden Forest: Umbridge s Encounter (75967). Minifigures and magical creatures in the Forbidden ForestKids enter the Forbidden Forest with 3 minifigures Harry Potter, Hermione Granger" and Dolores Umbridge" and cast a spell to open the large tree and reveal a selection of accessories: A lantern, bone and turkey leg. There are 2 centaur figures and a posable giant Grawp that kids can use to pick up Umbridge and take her & wherever they want. Young witches and wizards will love acting out classic moments from Harry Potter movies and dreaming up magical adventures. Choosing the best toy for Harry Potter fansIf you're looking for a special birthday or Christmas gift, LEGO Harry Potter toys recreate memorable scenes from the movies with favorite characters and cool creatures that'll put the Wizarding World right into your kids' hands.
EAN: 5702016819526
Posted in Toys by ToyMaster
Harry Potter The Burrow The Weasleys Family Home 3D Puzzle (415 Pieces)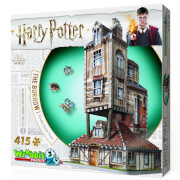 Created with bits and pieces from multiple houses and different materials, the Burrow always seemed to be holding together by pure magical means. Dive right back into the heartwarming memories from Weasley Family Home and test yourself by assembling this intriguing 415-piece 3D puzzle. You'll soon be forging great moments of your own with family and friends.
EAN: 665541010118
Posted in Toys by ToyMaster
Harry Potter Enchanted Ford Anglia w/Harry and Ron figures Model Set – Scale 1:43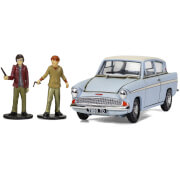 Missed the Hogwarts Express and you aren't old enough to legally apparate to school yet? This disastrous scenario befell Harry Potter and Ron Weasley at the very start of their second year at Hogwarts, but thankfully the pair were able to 'borrow' Mr Weasley's enchanted Ford Anglia. Bestowed with the ability of flight, as well a personality of its own, Harry and Ron's trip in the car came to a sudden end when they accidentally crash landed into the Whomping Willow in the Hogwarts grounds. Annoyed at this mistreatment, the Anglia disappeared into the Forbidden Forest – much to the despair of Ron's parents.
EAN: 5055286658587
Posted in Toys by ToyMaster
Harry Potter 2020 Advent Calendar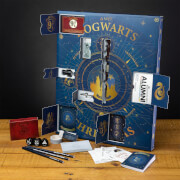 Make Christmas even more magical with this Harry Potter Hogwarts advent calendar. Inside it you'll find all sorts of spellbinding stationery. Each window is hiding erasers, magnets, notebooks, stamps, pencils, gadget decals, a quiz, and more!
EAN: 5055964755997
Posted in Toys by ToyMaster
LEX-GO! Word Game – Harry Potter Edition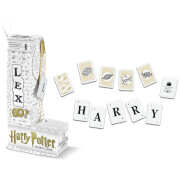 Lex-GO! Is one 'L' of a super-fast word game. Race against other players to get rid of all your playing card tiles, swapping letters and even adding your tiles onto other players's words. This game comes in a cool, portable bag, which makes it the perfect game for on-the-go, whether you're playing with friends or the kids! In this special Harry Potter Edition of Lex-Go!, there are 4 spell tiles to increase your chances of winning, the Polyjuice Potion tile can be used as any letter and if you can spell the word SNITCH you win the round! Age 8+ 2-4 Players
EAN: 5036905039529
Posted in Toys by ToyMaster
Harry Potter Hogwarts Express Model Set – Scale 1:100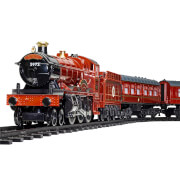 Have you received your letter to attend Hogwarts School of Witchcraft and Wizardry this year? If so, make sure you are ready on Platform 9 3/4s at King's Cross Railway Station on September 1 at precisely 11 o'clock in the morning, as that's when the iconic Hogwarts Express departs for the first day of term! Drawn by a distinctive red locomotive, the train was the site of several first meetings with the friends (and enemies) who would play such an important role in Harry Potter's future adventures.
EAN: 5055286658570
Posted in Toys by ToyMaster
Posted in Toys by ToyMaster
Harry Potter Hogwarts Express Model Train Set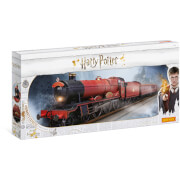 Are you ready to attend Hogwarts School of Witchcraft and Wizardry this year? The best way to get there is with the Hornby Hogwarts Express Train Set! In brilliant Hogwarts red and containing a DCC Ready 5972 locomotive with working headlight, plus two coaches, this set makes a perfect gift or addition for any Harry Potter fan! The track circuit sits neatly on the 1600mm x 1180mm MidiMat included with this set and can be easily extended by the addition of Hornby Track and Accessory Packs available separately. Train suitable for 2nd radius curves or greater. What's in the box!? Rolling Stock 5972 'Hogwarts Castle', with working headlight Hogwarts, Mk1 SK, 99716 Hogwarts, Mk1 BSK, 99723 Track & Accessories 3rd Radius Starter Oval, with Track Pack A (includes point and buffer) Train Controller (R8250) Wall Plug Transformer (P9000W) Power Connecting Track (R8206) Hornby MidiMat (1600 x 1180mm) Re-Railer
EAN: 5055286654527
Posted in Toys by ToyMaster
Harry Potter Minature Voldemorts Wand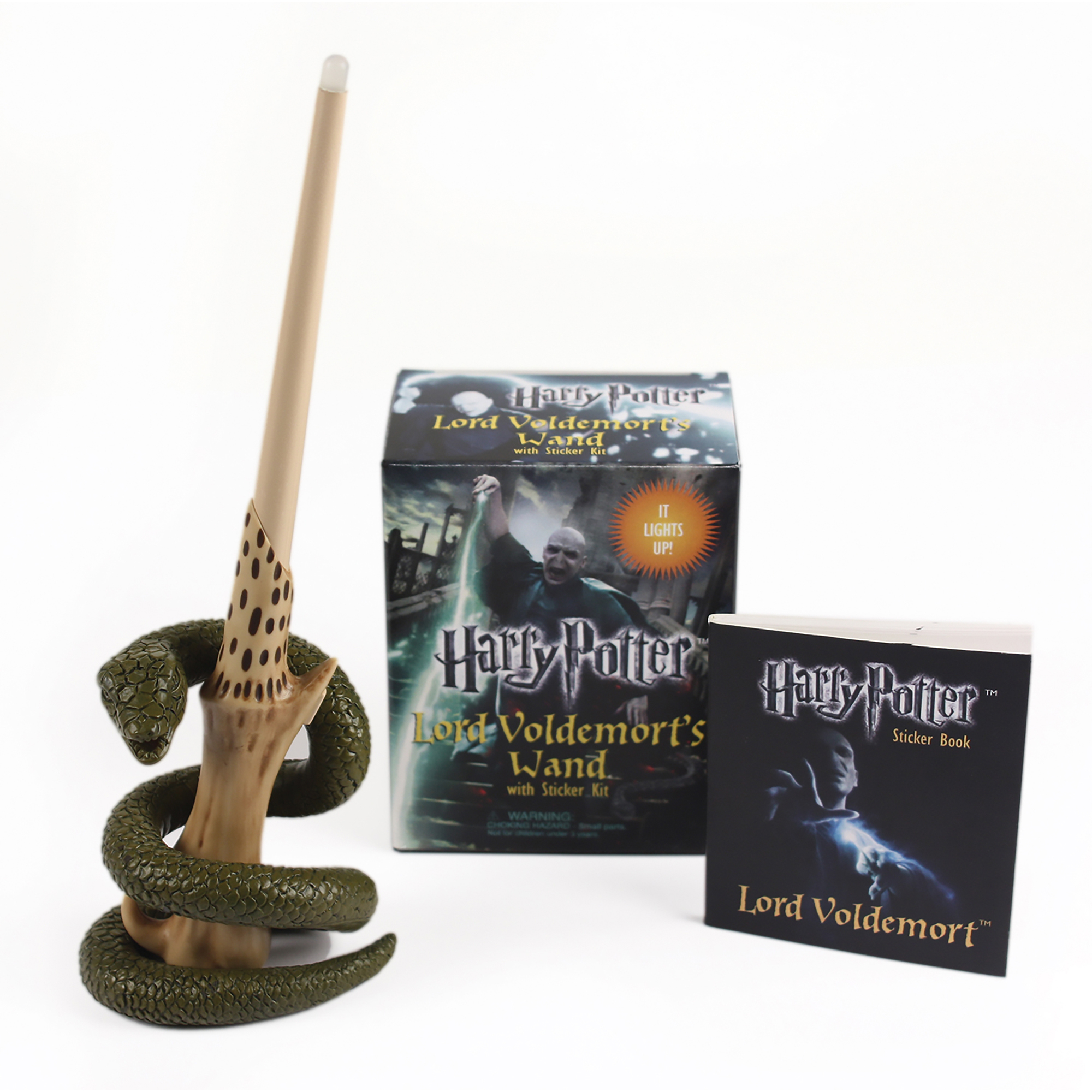 | Retailer | Price | Discount Code? | P&P | |
| --- | --- | --- | --- | --- |
| | £7.99 | No | | |
| | £7.99 | Yes | £5.50 | |
This commemorative kit includes an 8-inch light-up replica of the wand belonging to the evil Lord Voldemort. The kit also includes a book of photographic stickers highlighting the most memorable battles between the Dark Lord and Harry Potter.
EAN: 9780762452415
Search
Recent Posts
Get Social With Us!
Categories
Pages
Toy Retailers
Popular Tags
Toy Archive