Browsing all articles tagged with playset
Posted in Toys by ToyMaster
Posted in Toys by ToyMaster
Play-Doh Disney Princess Royal Carriage Playset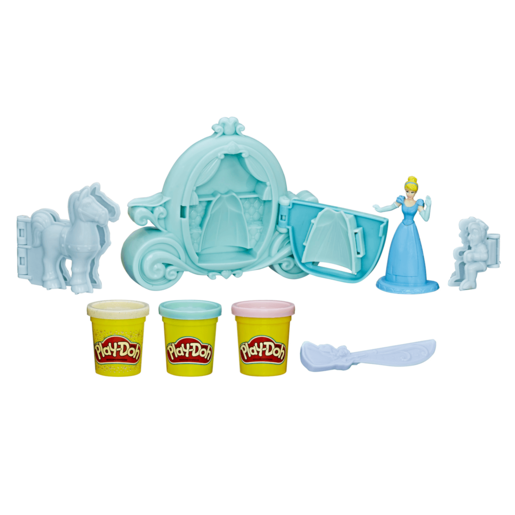 "Mould and build your own princess outfits and accessories, with this Play-Doh Disney Princess Royal Carriage Playset. This sweet Disney Play-Doh set comes with a carriage-shaped Play-Doh mould, a horse mould, and a footman mould too! Decorate your carriage and make your companions out of soft, non-toxic Play-Doh, then use your imagination and take Cinderella to the ball! You can combine this with your other Disney Play-Doh sets for even more magical adventures. Suitable for ages 3 and over."
EAN: 5010993366583
Posted in Hot Wheels by ToyMaster
Hot Wheels City Downtown Playset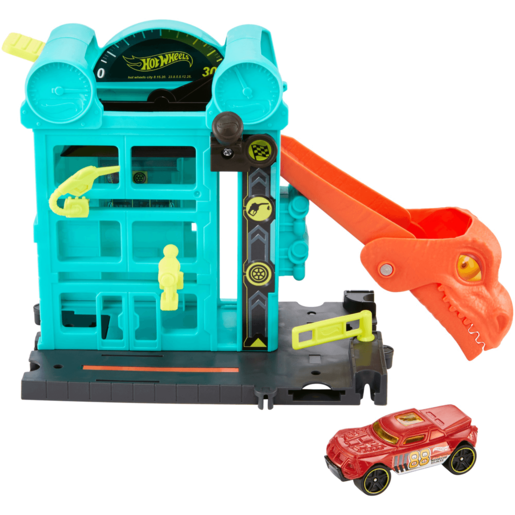 "Dinosaurs are rampaging through Hot Wheels City! Can you survive the terrifying Downtown Speed Shop Escape Playset? Enjoy imaginative storytelling where you get to decide what happens next on this extraordinary trip downtown. Use the lever to lower the Dinosaur head up and down the side of the Speed Shop and open its fearsome mouth for your Hot Wheels vehicle to race through! With one, exclusive Hot Wheels vehicle included in the playset, you'll be ready for an adventure straight out of the box. Connect the Downtown Speed Shop Escape Playset to other Hot Wheels City and orange track playsets to create your own epic Hot Wheels metropolis. Awesome Hot Wheels action for 4 and over."
EAN: 887961773446
Posted in Toys by ToyMaster
Enchantimals Kitchen Fun Playset – Bree Bunny Doll and Twist Figure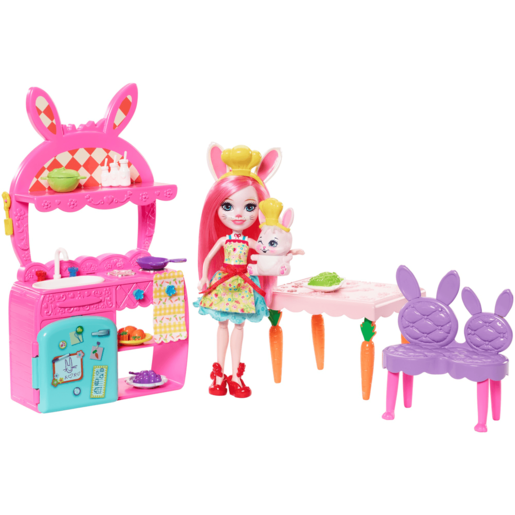 Let the adorable Enchantimals dolls and their animal friends enchant you! play out fun stories with this themed play set. This set comes with a 6-inch doll and animal friend, large set accessory, and themed piece count.
EAN: 887961625738
Posted in Toys by ToyMaster
Polly Pocket World Snow Secret Playset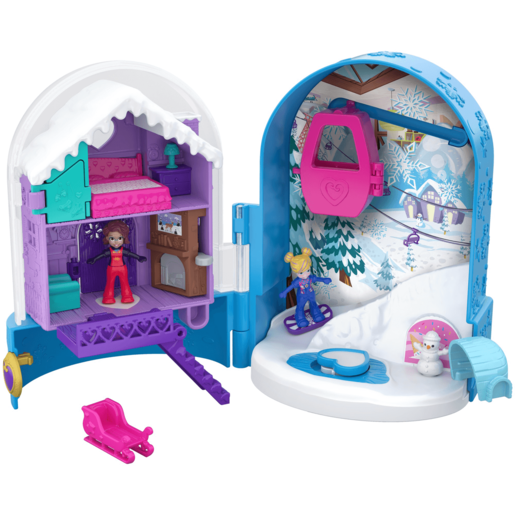 It's time for snowy fun with the Polly Pocket World Snow Secret Compact! Shaped like a snow globe, the compact opens to a themed world complete with a ski chalet and an outdoor gondola and hill that Polly and Shani dolls can ride and slide! The compact also features these secret reveals: an igloo that slides open to reveal a snowman (turn the snowman and the dolls can skate on the frozen pond); a fireplace reveal and a door that reveals a bathroom area in the chalet. Polly and Shani dolls can also slide down the hill on the snowboard, sled down the hill or ride in the gondola. When snowboarding is finished, the snowboard fits on the side of the gondola. The Snow Secret compact is small enough to take anywhere, anytime for the snowiest of Polly Pocket adventures. Includes Polly Pocket World Snow Secret Compact with secret reveals, micro Polly and Shani dolls, sled, snowboard and sticker sheet. Colours and decorations may vary. ​​
EAN: 887961638196
Posted in Hot Wheels by ToyMaster
Hot Wheels Track Builder Custom Curve Kicker Playset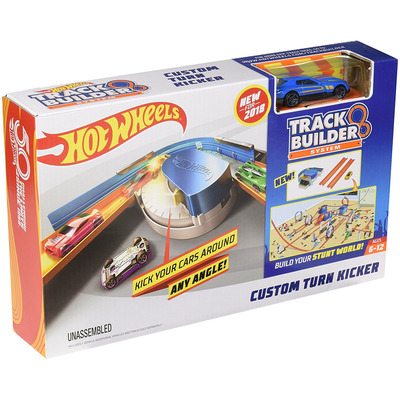 Epic thrills are right on track with the Custom Curve Kicker accelerator—part of the Hot Wheels Track Builder System! The Custom Curve Kicker accelerates cars around turns and adjusts the turn angle so kids can kick their vehicle around the track at any angle from zero to 180-degrees! The adjustable feature lets kids create a crazy amount of angles! Kids will love testing their skills and timing while racing their Hot Wheels cars. The Custom Curve Kicker also includes connectors, track pieces and one Hot Wheels vehicle. The possibilities are endless with open system play! Enhance builds with household items like red cups, paper tubes or add-ons like bricks.
EAN: 887961299007
Posted in Toys by ToyMaster
Posted in Lego by ToyMaster
Posted in Toys by ToyMaster
Posted in Toys by ToyMaster
Fortnite Llama Drama Loot Pinata Playset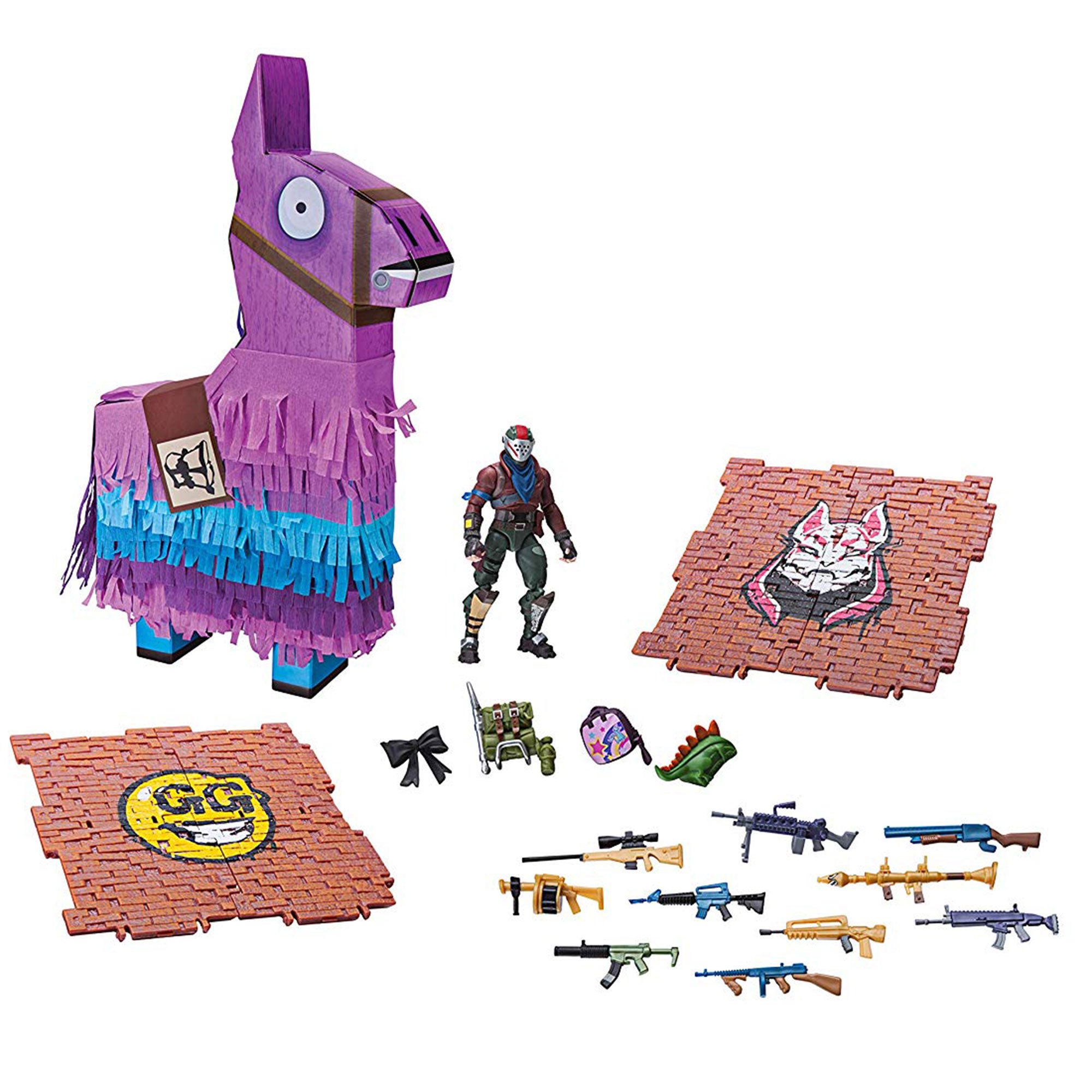 This fantastic Fortnite Llama Drama Loot Pinata Playset measures 14″ tall and includes 23 pieces, plus it's pre-filled with 1 (4″) figure, 10 weapons, 4 back bling, 8 exclusive building materials. Rust Lord is highly detailed with 14 points of articulation. Reveal loot in multiple ways like quickly tearing open your pinata-like llama or hanging and breaking open to see your rust Lord figure-accessories and confetti will drop. 8 stone building materials create 2 exclusive graffiti sprays! Collect and connect building materials to create structures or use the wood building materials individually as 4″ figure stands. Stone building material is compatible with wood and metal building materials. This is not meant to be used as a real pinata.
EAN: 191726006138
Search
Recent Posts
Get Social With Us!
Categories
Pages
Toy Retailers
Popular Tags
Toy Archive