Browsing all articles tagged with playset
Posted in Barbie by ToyMaster
Barbie Club Chelsea Camper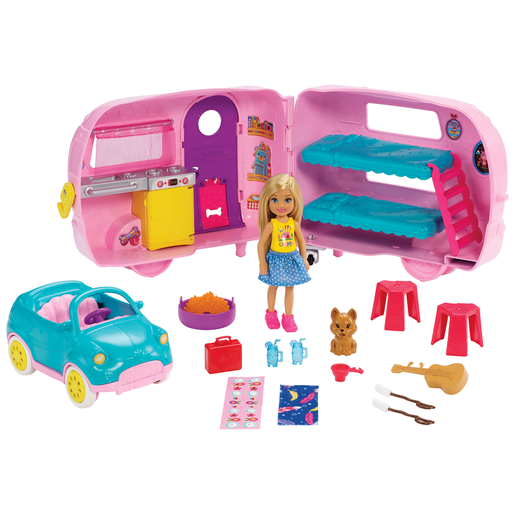 "It's time to go on a camping adventure with Barbie Club Chelsea Camper! This set comes with a cool blue convertible car and detachable camping trailer which opens to reveal a kitchen with a sink, stove and fridge, plus there's also a bedroom with two bunk beds ideal for sleepovers. There are more than 10 toy pieces (doll not included) in total to help your little one's imaginations run wild, including an adorable little doggie which even has its own doggie door. Suitable for children aged 3 and over."
EAN: 887961691115
Posted in Toys by ToyMaster
Sylvanian Families Baby Ropeway Playset
"Encourage your little ones to engage in storytelling fun with this Sylvanian Families Baby Ropeway Park playset. The adorable Milk Baby Rabbit family (included with set) love riding on the gondola â?? simply pull the end of the rope to the left or right to move it, or combine the set with adventure Tree House, Lakeside Lodge, Family Campervan and many more sets for even more fun. Sylvanian Families miniature dollhouses, playsets and figures (sold separately) are timeless and classic high quality toys that children have enjoyed for generations. Suitable for children aged 3 years and over. "
EAN: 5054131054529
Posted in Hot Wheels by ToyMaster
Hot Wheels City Downtown Playset – Speedy Fuel Stop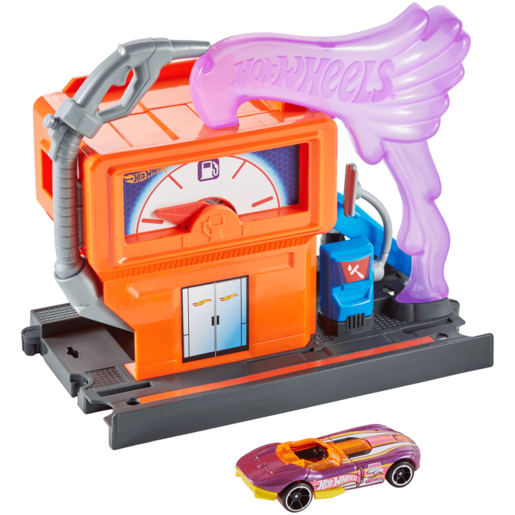 "Explore Hot Wheels City with the iconic locations of the Downtown Playsets, including the Speedy Fuel Stop. Every Hot Wheels car needs to pause and refuel every once in a while. Swing by the Speedy Fuel Stop to make sure you're ready for some Downtown racing. Pull on the over-sized petrol pump to send your exclusive, themed Hot Wheels vehicle zooming out of the Fuel Stop and into more adventures. Connect the Speedy Fuel Stop Downtown Playset to other Hot Wheels City sets or to your orange tracks to create an awesome Hot Wheels metropolis of racing and play. Exciting racing and imaginative play for 4 and over."
EAN: 887961625585
Posted in Toys by ToyMaster
Polly Pocket Hidden Hideouts 2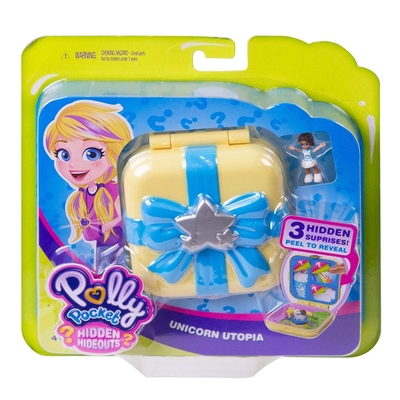 Polly Pocket Hidden Hideouts is a cute compact designed with a bow on top and opens to reveal a theme with hidden hideouts. The top portion of compact has a themed paper background that can be removed to reveal 3 fun hidden hideouts girls will love! Includes 1 micro figure, 3 hidden reveals, 3 accessories and 1 sticker sheet. Choose from a variety of themes. ​
EAN: 887961745870
Posted in Toys by ToyMaster
Disney Princess Palace Pets Beauty and Bliss Playset – Aurora (Kitty) Beauty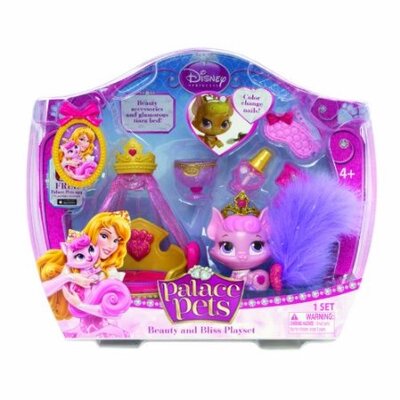 Collectable Disney Princess Palace Pets with accessories. Enter the magical realm of the Palace Pets, a world of loveable animals who adore spending time with their favorite Disney Princesses. These sweet pets are all different, but each one loves to be pampered, cuddled and cared for and can't wait to experience fantastic new adventures with you. Style their hair with bows and ribbons, feed them a tasty treat and take them on a royal walk. they'll be as happy as can be. With the Palace Pets, every day is full of magic.
EAN: 658382760762
Posted in Toys by ToyMaster
Posted in Toys by ToyMaster
Play-Doh Disney Princess Cinderella Royal Carriage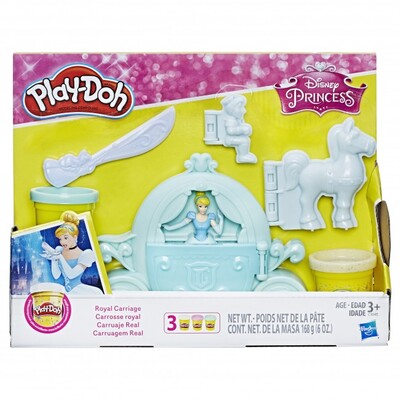 It's almost time for the ball, and Cinderella needs help! Get her dressed and ready to go with 3 Play-Doh colours – including sparkle – and a little imagination. Simply place Cinderella and some Play-Doh compound in the carriage, close the door, then open it again to reveal her gown! Add fun decorations with the moulds all around the carriage, and even stamp her Fairy Godmother with the knife. When she's ready to go, create the coachman and a team of horses to bring her to the ball.
EAN: 5010993366583
Posted in Hot Wheels by ToyMaster
Posted in Toys by ToyMaster
Enchantimals Kitchen Fun Playset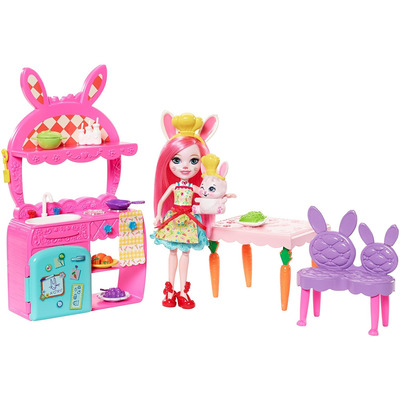 Let the adorable Enchantimals dolls and their animal friends enchant you! play out fun stories with this themed play set. This set comes with a 6-inch doll and animal friend, large set accessory, and themed piece count.
EAN: 887961625738
Posted in Toys by ToyMaster
Polly Pocket Pocket World Snow Secret Compact Play Set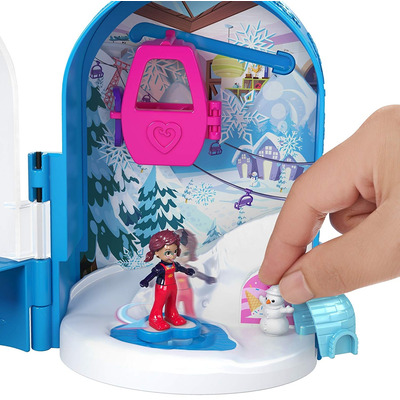 It's time for snowy fun with the Polly Pocket World Snow Secret Compact! Shaped like a snow globe, the compact opens to a themed world complete with a ski chalet and an outdoor gondola and hill that Polly and Shani dolls can ride and slide! The compact also features these secret reveals: an igloo that slides open to reveal a snowman (turn the snowman and the dolls can skate on the frozen pond); a fireplace reveal and a door that reveals a bathroom area in the chalet. Polly and Shani dolls can also slide down the hill on the snowboard, sled down the hill or ride in the gondola. When snowboarding is finished, the snowboard fits on the side of the gondola. The Snow Secret compact is small enough to take anywhere, anytime for the snowiest of Polly Pocket adventures. Includes Polly Pocket World Snow Secret Compact with secret reveals, micro Polly and Shani dolls, sled, snowboard and sticker sheet. Colours and decorations may vary. ​​
EAN: 887961638196
Search
Recent Posts
Get Social With Us!
Categories
Pages
Toy Retailers
Popular Tags
Toy Archive