Browsing all articles tagged with play
Posted in Toys by ToyMaster
Play Station Icon Light
Few symbols are quite as iconic as the four face buttons on a PlayStation controller. They first appeared on the gamepad included with the original PS1 and have since appeared alongside each new Sony games console. As such, you really owe it to yourself to get this fantastic PlayStation icon light for your room. It's instantly recognisable to gamers everywhere and has a sleek look that matches the PS4. It has three different light modes that included fully illuminated, colour phasing and music reactive. It's the ultimate mood light for any gamer.
EAN: 5055964715151
Posted in Toys by ToyMaster
Paw Patrol 6046150 Play Figure & Vehicle
Rubbles Ultimate Rescue Bulldozer is a great gift for kids aged 3 and up. Collect all the pups; Ultimate Rescue vehicles and go on an action-packed adventure; Rubble on the double; Join Rubble on his bulldozer, equipped with working wheels, a moving scoop and dumper. Load up to two of your favourite Ultimate Rescue pups (1 Rubble figure included) into Rubbles bulldozer and take off across Adventure Bay; Rubbles Ultimate Rescue Bulldozer connects with any Ultimate Rescue Mini Vehicle; Attach Rubbles bulldozer to Skyes Mini Helicopter or Marshalls Mini Fire Cart and take off as a team; Includes: 1 Rubble Figure, 1 Ultimate Rescue Bulldozer. For ages 36 months and over. Size H16.51, W19.05, D9.53cm. WARNING(S): Not suitable for children under 3 years old. Only for domestic use. To be used under the direct supervision of an adult.
EAN: 778988174876
Posted in Toys by ToyMaster
Transformers: The Last Knight Role Play Helmet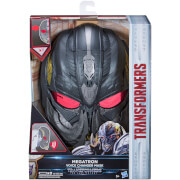 | Retailer | Price | Discount Code? | P&P | |
| --- | --- | --- | --- | --- |
| | £34.99 | Yes | | |
The explosive Transformers saga continues with Transformers: The Last Knight, where powerful forces rewrite legend. With the fate of Earth at stake, new heroes must rise in an epic struggle to forge a future for all. Answer the call to protect Earth with Transformers: The Last Knight Voice Changer Masks. Now, fans can imagine becoming the legendary warriors from the movie and experiencing the unforgettable action. These masks change kid
EAN: 5010993420186
Posted in Toys by ToyMaster
Disney Play That Tune
How well do you know your Disney film songs- Put your musical knowledge and ability to the ultimate test with this amazing Play That Tune party game! In the box you'll find 60 Disney songs of varying difficulty and four kazoos. Players split into teams and take it in turns to draw a card and pick a song from the selection. They must then play that song on the kazoo and have their team mates try and guess the song. As we're sure you can imagine, this gets hilarious pretty quickly as this incredible film scores are reduced to some seriously funny humming. The first team to guess five songs correctly wins!
EAN: 5055964708917
Posted in Toys by ToyMaster
PAW Patrol Wendy House Play Tent.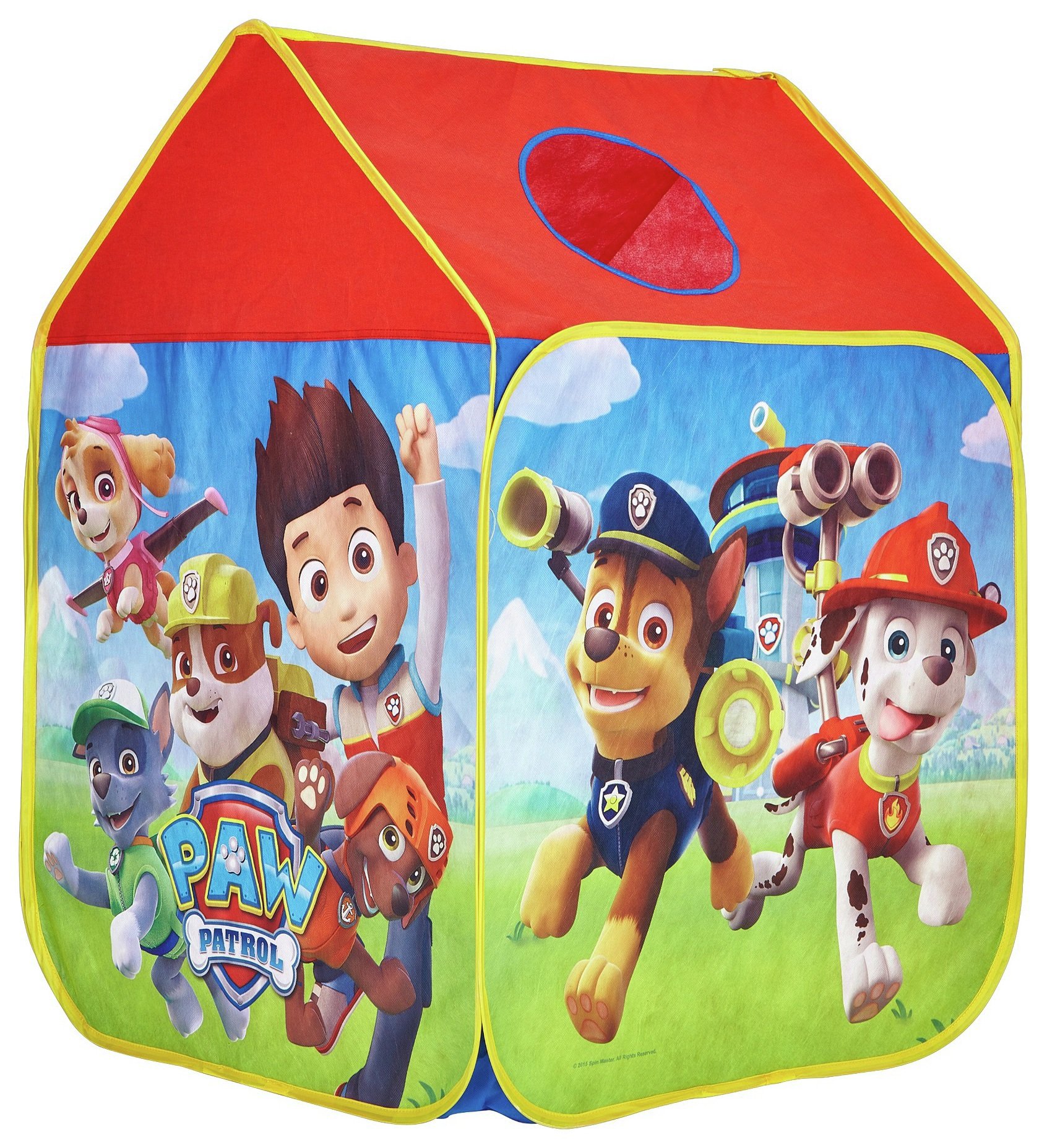 Pop up, peep out and get ready to play with the PAW Patrol Wendy House Play Tent. Little ones will love this colourful pop up play tent. Ideal for adventures inside and out, this PAW Patrol play tent for kids is packed with fun features, including a roll-up door, window and peek-a-boo hole in the roof. Plus its easy to put up and simple to store away. So whether theyre having fun in the house, or playing in the garden, adventures with Chase, Marshall and the rest of the PAW Patrol pups are guaranteed. Quick and easy to put up – pops up in a flash with easy insert rods. Folds away neatly for simple storage. Ideal for active adventures, inside and out. Sparks imagination and encourages active play. Hours of fun – features roll up door, window and peek-a-boo hole. Suitable for indoor and outdoor use. Folds for storage. Size H102, W72, D72cm. Weight 0.8kg. Minimal assembly. Made of polyester. For ages 2 years and over. WARNING(S): Only for domestic use. This toy does not provide protection.
EAN: 5013138657829
Posted in Hot Wheels by ToyMaster
Hot Wheels City Ultimate Gator Car Wash Play Set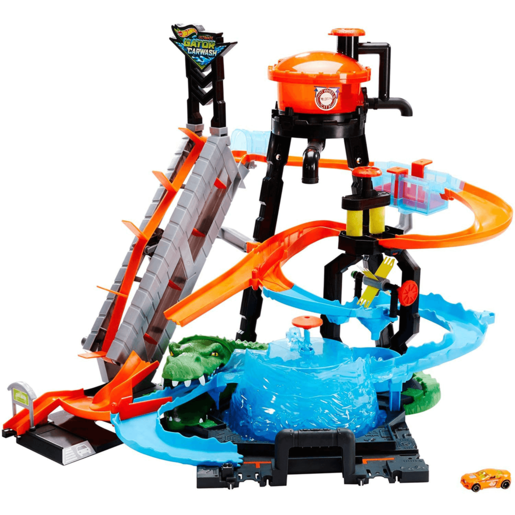 Try to escape the swirling whirlpool without getting chomped by the gigantic gator; Kids can start their car wash adventure by sending their cars up the massive crank elevator. Turn the knob on the water tower to drench your car watch it magically change colour; Impressive large-scale car wash set with colour change features and a giant gator; Kids crank the elevator to send their car to the top and around the track for a car wash and colour change fun. Push-around-play rollers and brushes for cleaning cars help develop motor skills and magical colour change moments ignite kids; imagination. Escape the swirling whirlpool without getting caught in the giant gators jaws; Set includes a manual crank elevator, crazy track, water tower, whirlpool dunk tank, and 1 Colour Shifters car. Size H43.1, W66, D15.2cm. For ages 5 years and over. WARNING(S): Not suitable for children under 3 years old. Only for domestic use.
EAN: 887961639919
Posted in Toys by ToyMaster
VTech Peek and Play Turtle
"VTechs Peek & Play Turtle is a soft, sensory delight. This Turtle's soft, brightly coloured shell has tools for sensory exploration attached, as well as a light up button that plays phrases, facts, songs and tunes. Auditory stimulation is provided by a rattle, a mirror excites visual development and self-discovery and a textured teether completes the sensory fun. Easily tuck the turtle's head and legs into its shell to carry it with you or to introduce another, rolling level of play. Machine washable. 3xAAA batteries not included. Suitable for 3 months and older."
EAN: 3417765016035
Posted in Toys by ToyMaster
This toy no longer exists.
Try visiting www.xmas-toys.co.uk you may find it there.
EAN: 840172056432
Posted in Toys by ToyMaster
Peppa Pig Pick Up & Play Seaside Playset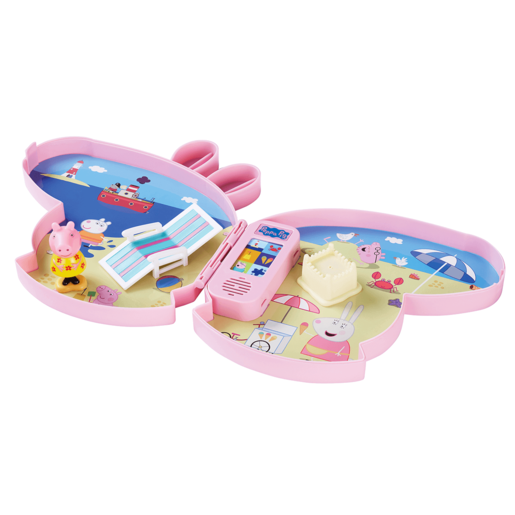 "Have fun with Peppa Pig wherever and whenever you want with the interactive Peppa Pig Pick Up & Play Seaside Playset. If there's one thing you could ask Peppa Pig to do, what would it be? If the answer is to be with you wherever you go, then this is the playset for you! With a fun-filled seaside theme, this playset includes a Peppa Pig figure and all the accessories you need for a great day at the beach. There's a deck chair and sandcastle, and a removable sound box which really brings the set to life. Press the picture buttons to hear six different sound effects, like the splish splash of water or a slurpy ice cream. Then when you've finished playing, just close the case and you're ready to go. Ideal for playful Peppa Pig fans aged 18 months and up. Includes: Seaside playset Peppa Pig Figure Themed accessories Interactive sound box "
EAN: 5029736066772
Posted in Toys by ToyMaster
VTech Pull And Play Elephant
"Elephants are big, fun, colourful and musical! Well, this VTech Pull & Play Elephant certainly is. And he just can't wait to play with you. He's got 3-light up buttons ready to be pressed – he'll teach you about colours, shapes and numbers. He's even got a few animal facts tucked up his trunk – just spin the animal spinner! But that's not all. He's got music, fun sounds and a big pair of ears that flap up and down. You can squish him, pull him along, twist him and he'll just be happy to play with you. He's also got 3-sing-along songs and melodies. Is there anything this elephant can't do? Suitable for inquisitive animal lovers aged 12 months and up."
EAN: 3417765058035
Search
Recent Posts
Get Social With Us!
Categories
Pages
Toy Retailers
Popular Tags
Toy Archive