Browsing all articles tagged with pink
Posted in Toys by ToyMaster
Posted in Toys by ToyMaster
VTech Peek & Play Phone Pink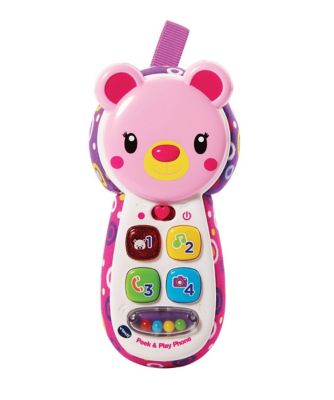 "Little ones love to pretend with the VTech Peek and Play Phone. This brightly coloured phone has four press buttons packed with fun phrases introducing feelings, numbers, colours and first words.Please note With three happy songs and 15 melodies included, this is one smart phone for baby! A great gift for ages three months and up. : 2 x AAA batteries included."
EAN: 3417765027536
Posted in Toys by ToyMaster
Posted in Toys by ToyMaster
Whizz World Pink Lights and Sounds Garage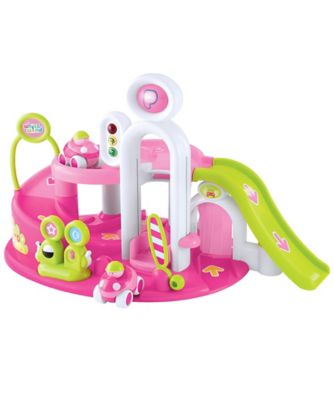 "Visit the Whizz World for some speedy adventures at the ELC Pink Lights and Sounds Garage. Race the two chunky vehicles included with the garage around the set and imagine driving adventures for them. Lift the barrier, race them down the ramps and take them to the car wash. Raise and lower the car lift to activate exciting light and sound effects and pull up to the clicking petrol pumps to fill up their engines. Use the included stickers to decorate your garage before you play! An imagination sparking set for 12 months and over."
EAN: 5050048034388
Posted in Toys by ToyMaster
Pitter Patter Pets Carry Around Bunny – Pink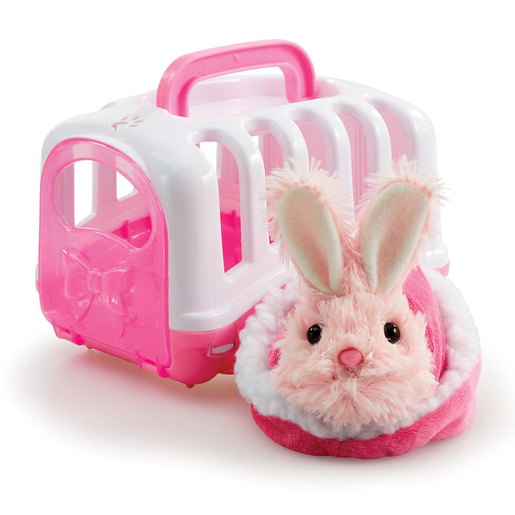 "Adopt your own adorable fluffy white bunny and carry it around with the Pitter Patter Pets Carry Around Bunny! The set includes a super cute and furry pink bunny, a comfy bed, cosy blanket and sparkly glitter door for cuddles on the go — ideal for taking your new family pet on days out or family holidays. The loveable bunny is also available in pink with a pink carry case. Suitable for children aged 3 and over."
EAN: 5056289401620
Posted in Toys by ToyMaster
VTech Kidizoom Duo 5.0 Camera – Pink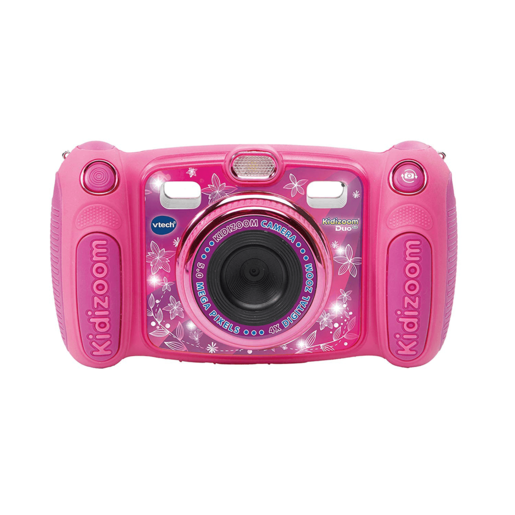 "Snap loads of great pics with your new Kidizoom Duo 5.0 Camera. Switch the camera from front to back at the click of a button and take photos of your surroundings or some super cool selfies. Add fun effects, stamps and frames to your pictures for laugh-out-loud or artsy results. This awesome camera has an array of exciting features such as games, voice recorder, wacky photo shaker, photo editor and much more! This Kidizoom Duo Camera comes in a vibrant pink colour and encourages lots of creative fun. For ages 3 and over."
EAN: 3417765071539
Posted in Toys by ToyMaster
Vtech Zebra Scooter 3 In 1 Pink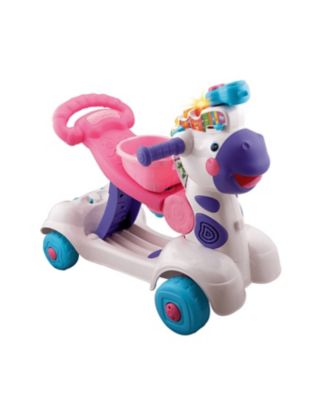 "Little ones love to become wildlife explorers with the VTech Zebra Scooter 3 in 1. With three interactive modes of play, it will keep them engaged for hours. Little ones can push, sit or scoot around for encouraging voices, melodies and songs. The electronic learning panel teaches colours, animals and even habitats. With lots to discover, the Zebra Scooter is guaranteed to get your little one active. Great gift for ages 18 months and up. Please note: 2 x AA batteries are included."
EAN: 3417761126530
Posted in Toys by ToyMaster
TY Ruby Pink Pony Beanie Boo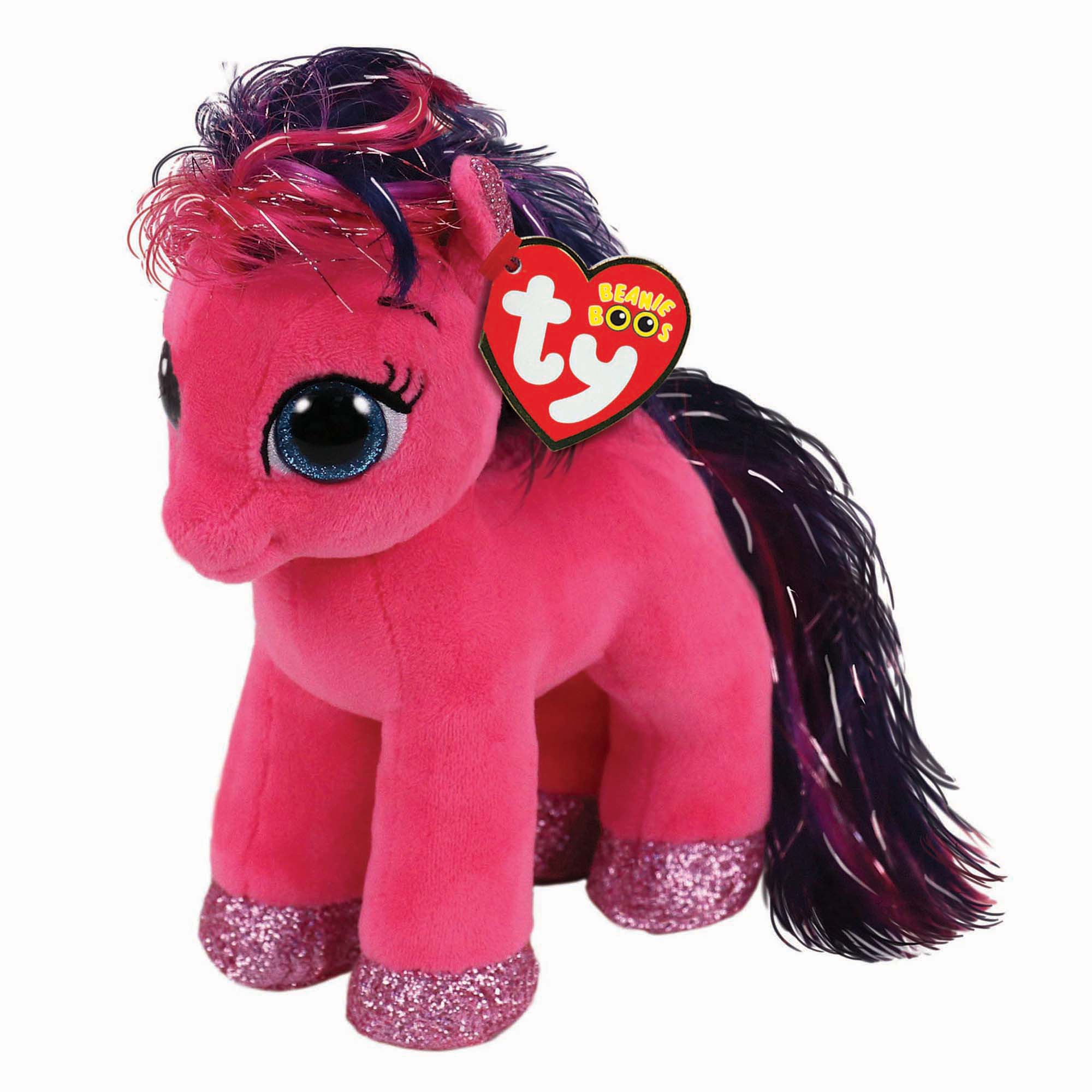 Part of TY's instantly recognisable Beanie Boo range, this collectable soft toy is made from brightly coloured, highly tactile plush fabric ? it?s the perfect addition to any TY Soft Toy collection!The TY Ruby Pink Pony Beanie Boo is suitable from birth.
EAN: 8421366651
Posted in Toys by ToyMaster
Micro Scooter Deluxe Foldable Pink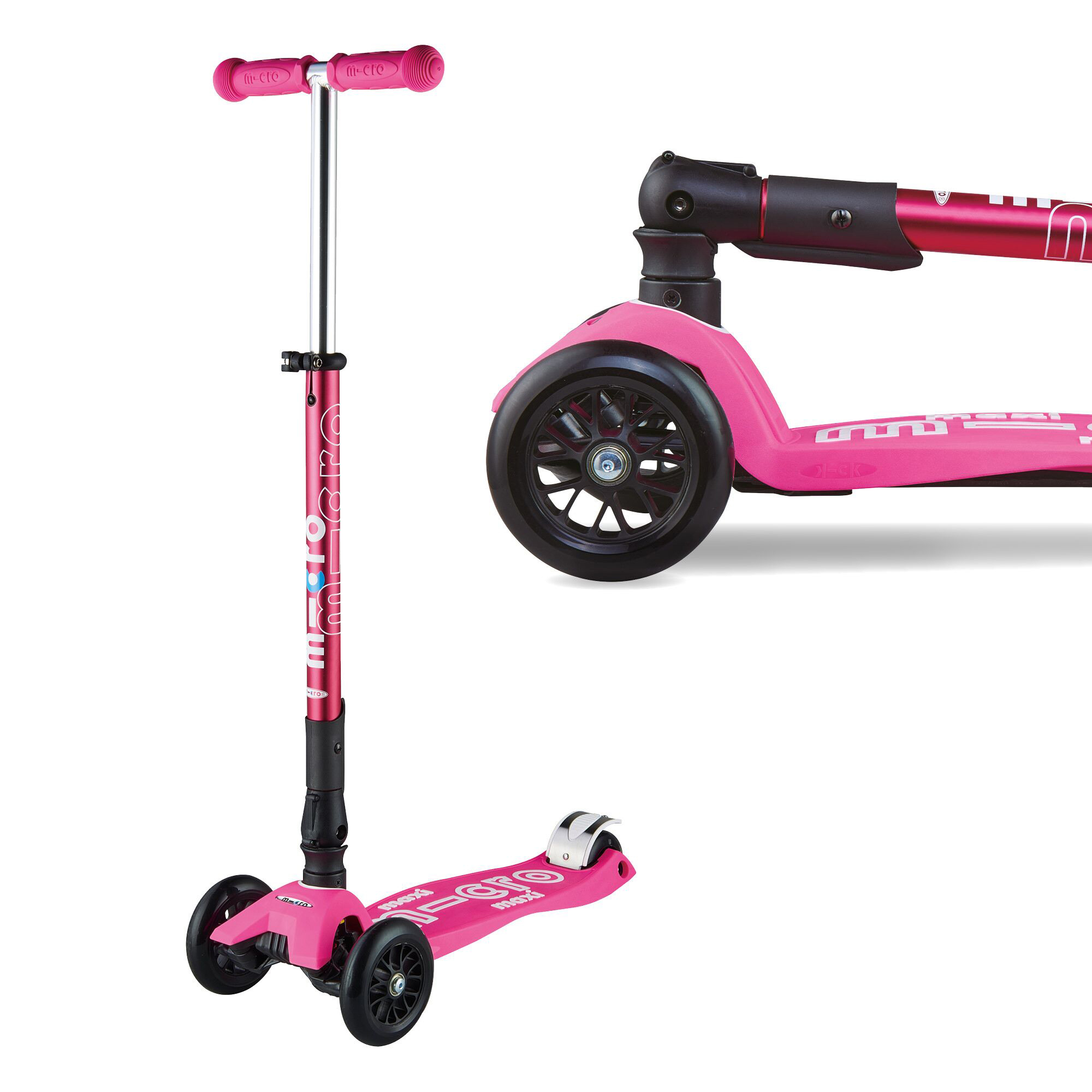 This Micro Scooter Deluxe Foldable Pink gives you the freedom to scooter anywhere and store it in the smallest of places. A simple click and the handlebar folds down allowing you to carry your child's scooter home after the school run, store it under the stairs or pop it in the boot of the car. Function and style at its best. The foldable Maxi Micro is Swiss designed and engineered and includes an adjustable handlebar, fibreglass footplate with increased grip, weight transfer steering to encourage balance and coordination skills, non-marking puncture free wheels and a robust brake.
EAN: 7640170574654
Posted in Toys by ToyMaster
This toy no longer exists.
Try visiting www.xmas-toys.co.uk you may find it there.
EAN: 5056289400234
Search
Recent Posts
Get Social With Us!
Categories
Pages
Toy Retailers
Popular Tags
Toy Archive