Browsing all articles tagged with patrol
Posted in Toys by ToyMaster
Hasbro Solo: A Star Wars Story 12-Inch Imperial Patrol Trooper Figure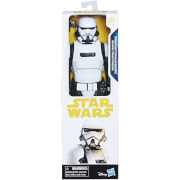 As the Empire reinforces its hold on worlds across the galaxy, Imperial Patrol Troopers police the streets and alleys aboard swift interceptor speeder bikes. Kids can imagine creating their own Star Wars action with this 12-inch Imperial Patrol Trooper figure! This figure features movie-inspired design and comes with a character-inspired accessory for fun figure play. Expand and enhance any collection with figures, vehicles, and more from Star Wars! Additional products each sold separately. Features: Includes figure and accessory. 12-inch, Solo: A Star Wars Story Imperial Patrol Trooper figure Movie-inspired design Includes character-inspired accessory Recreate adventures and scenes from the Star Wars universe Figure scale: 12 inches Ages 4 and up WARNING: CHOKING HAZARD
EAN: 5010993457717
Posted in Toys by ToyMaster
Paw Patrol Mighty Pups Super Paws Mighty Jet Command Centre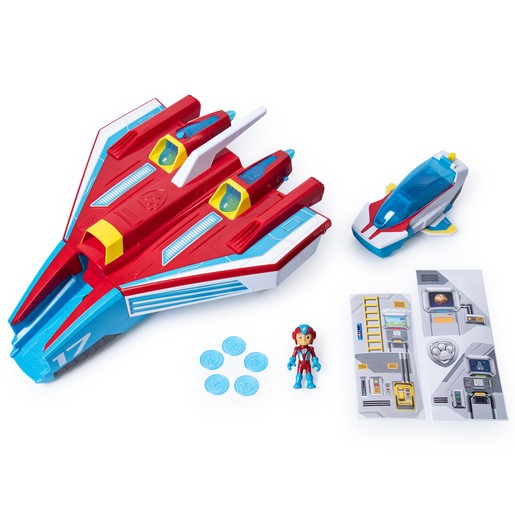 "Get ready for some mighty missions with this awesome Paw Patrol Jet Command Centre. The Paw Patrol pups are always ready for adventures and love to save the day. Reenact some of your favourite moments from the Paw Patrol show – and create some new ones – with this epic jet toy set. This deluxe team vehicle transforms from supersonic jet into a mobile command centre. Simply land the mini-jet in the main playset to begin your mission! For ages 3 and over."
EAN: 778988268230
Posted in Toys by ToyMaster
Paw Patrol Figure and Vehicle – Skyes Helicopter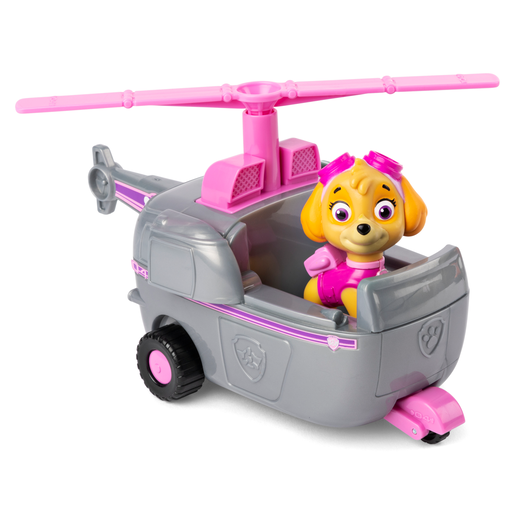 "Join your favourite pup pal Skye in her awesome helicopter as you set off on exciting adventures! Skye is one of the Paw Patrol crew, and she loves high flying action! Skye has an awesome helicopter with real working propellers and a moving wheels! Place your Skye figure inside her vehicle and get ready for action. Skye will bring out your adventurous side with her exhilarating helicopter vehicle. Join the other Paw Patrol characters (each sold separately) and work together as a team! For ages 3 and over."
EAN: 778988259931
Posted in Toys by ToyMaster
Paw Patrol Colour Wonder Kit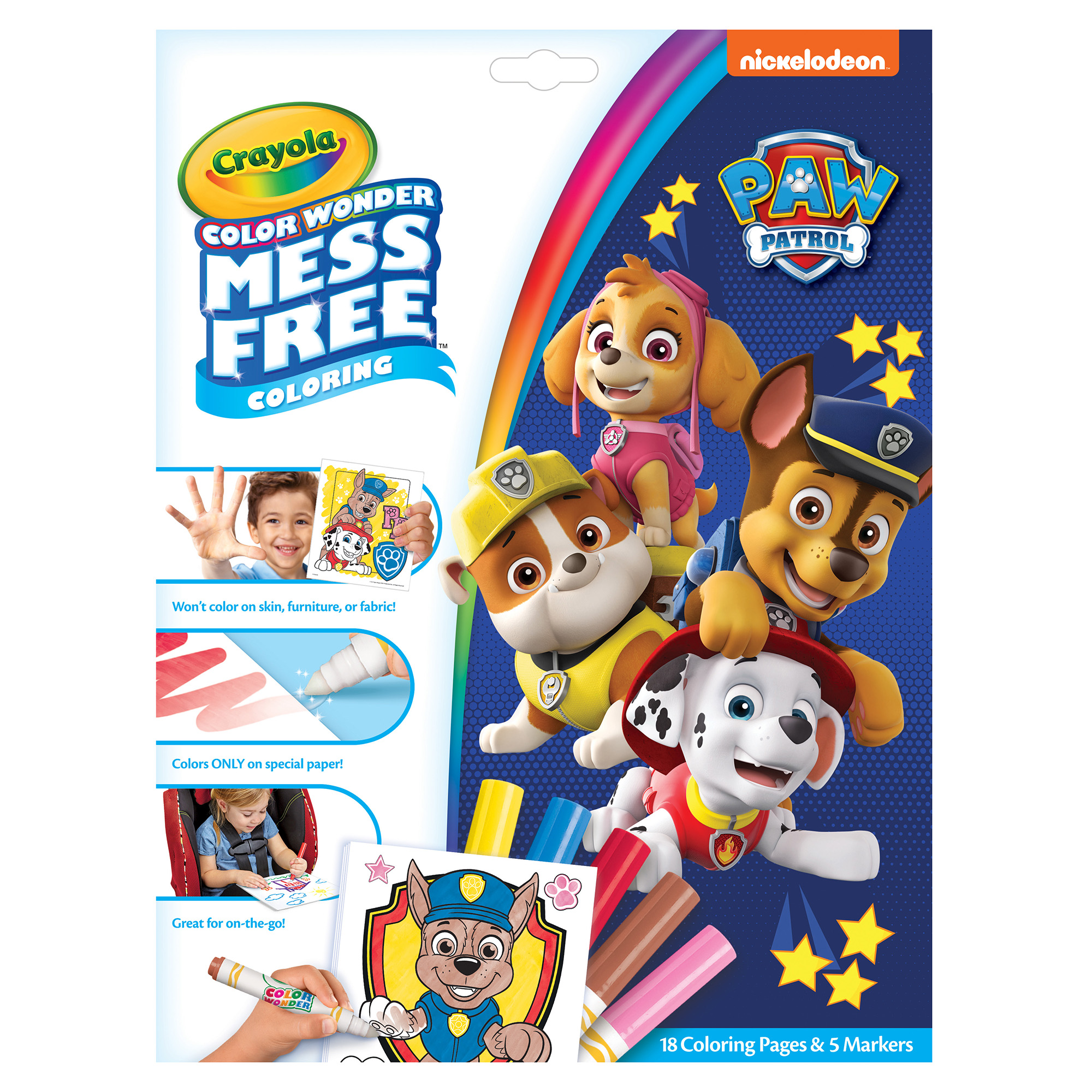 Great for colouring on the road or at home, this Crayola Paw Patrol Colour Wonder Kit allow kids to fully express themselves without making a mess. These markers are filled with special ink that only appears on Colour Wonder paper–and not on fabrics, furniture, skin, or other surfaces. This Paw Patrol set comes with 18 pages of mess free colour pages of wonder featuring Ryder, Chase, Skye and more Paw Patrol friends also 5 markers and 1 colouring wonderbook.
EAN: 71662170110
Posted in Remote Control Toys by ToyMaster
Paw Patrol Radio Control Chases Cruiser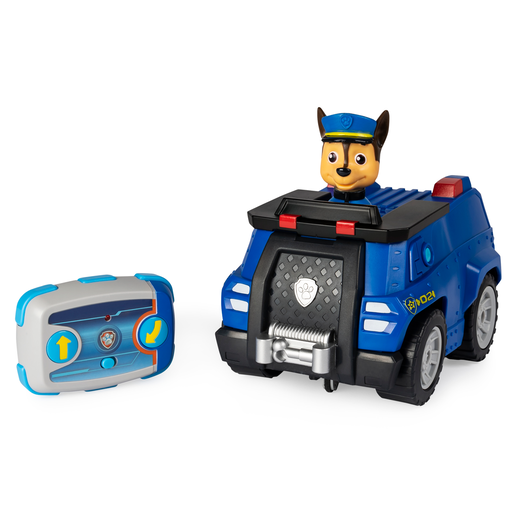 "Get ready for exciting adventures with you pup pal Chase and his remote-controlled cruiser. Chase is a member of the Paw Patrol team, and he loves to help save the day. This Chase playset comes with a remote-controlled vehicle which you can drive. Chase's Cruiser can change direction, and can go forward, reverse, turn, spin, and even does wheelies! This remote is perfectly sized for little hands, so your child can have hours of racing fun. For ages 3 and over."
EAN: 778988278659
Posted in Toys by ToyMaster
Posted in Toys by ToyMaster
Paw Patrol Figure and Vehicle – Rubble and Bulldozer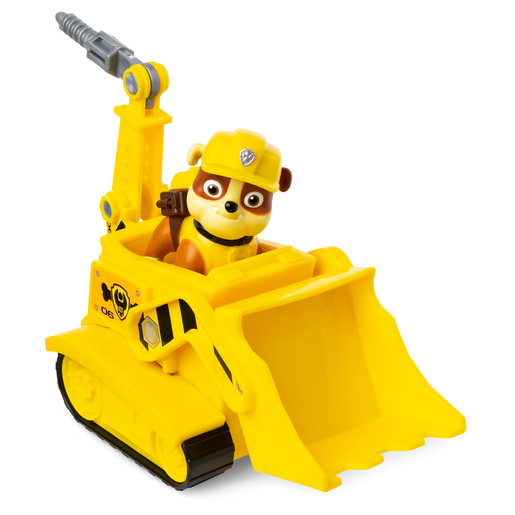 "Join your new pup pal Rubble as he goes on adventures with his bulldozer vehicle. Rubble is one of the Paw Patrol crew, and he loves building, digging and saving the day! Rubble's awesome bulldozer has real working wheels and a moveable drill and scoop! Place your Rubble figure inside his vehicle and get ready for action! Rubble will bring out your adventurous side with his super cool bulldozer. Join the other Paw Patrol characters (each sold separately) and work together as a team! For ages 3 and over."
EAN: 778988259924
Posted in Toys by ToyMaster
Posted in Toys by ToyMaster
Paw Patrol Pop Up Game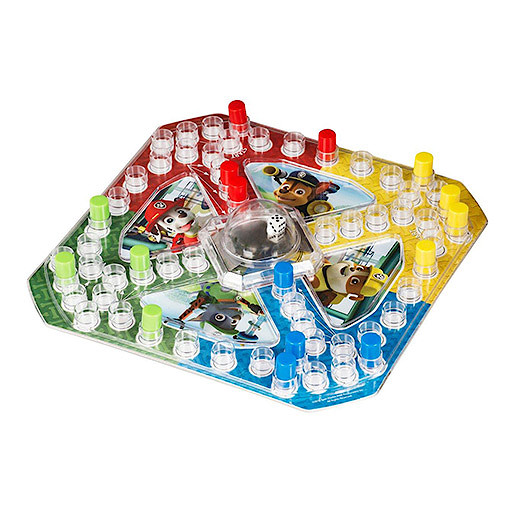 "Play the Pop-Up Game with the Paw Patrol. Based on the classic Frustration, the aim is to move your coloured pegs around the gameboard to home. The Paw Patrol Pop-Up Game comes with special Pop-a-Matic dice to ramp up the excitement. Get your pegs home and win the game! This board game is for 2-4 players and ages 3+. What's in the box? Gameboard Playing pieces Rules "
EAN: 5055114309858
Posted in Toys by ToyMaster
Paw Patrol Musical Band Set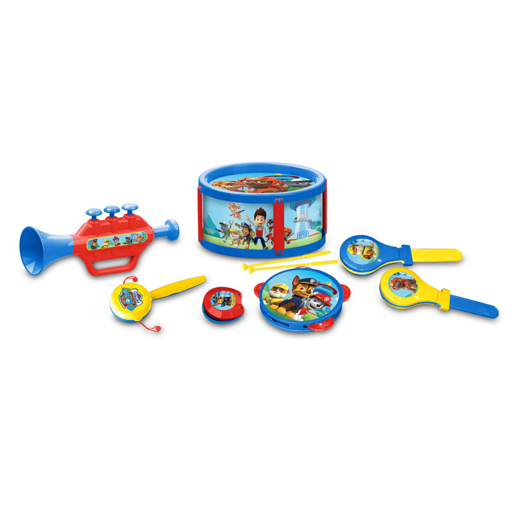 "Get the pups together for some cool music with the Paw Patrol Musical Band Set.There are six instruments to play – Bang the drums, blow the trumpet, shake the maracas and more.Play on your own or start your own band. You will be musical maestros in no time!A great music set for ages three and up."
EAN: 5050838372218
Search
Recent Posts
Get Social With Us!
Categories
Pages
Toy Retailers
Popular Tags
Toy Archive