Browsing all articles tagged with pack
Posted in Toys by ToyMaster
Star Wars Episode VI Micro Machines Deluxe Vehicle Pack Fall of the Empire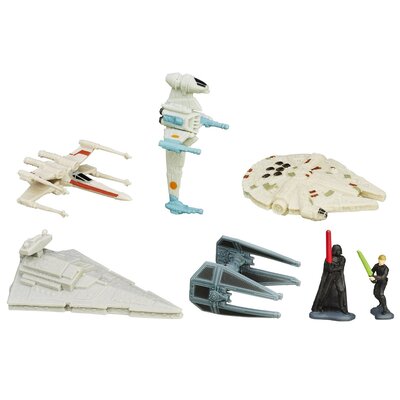 Launch into action and adventure in the world of Star Wars! Discover the exciting stories of good versus evil in a universe of heroes, villains, and aliens. Picture new galactic manoeuvres with this Micro Machines Deluxe Vehicle Pack, Rebellion Rising. Recreate electrifying scenes in a fleet of vehicles including The Ghost, The Phantom Attack Shuttle, AT-DP, Troop Transport, and Wookiee Gunship. Act out a space clash with included Microfigures The Inquisitor and Kanan Jarrus. Collect and battle with these and other favourite vehicles and figures from Star Wars Micro Machines.
EAN: 5010994900199
Posted in Toys by ToyMaster
What Do You Meme (Basic Bitch Expansion Pack)
Extend your What Do You Meme game with the Basic Expansion Pack. The pack contains 65 cards, 50 caption Cards and 15 Photo cards, printed on premium playing cards to be added to your basic game for even more laughs. What Do You Meme Game sold separately. Please Note: Not intended for children.
EAN: 860649000348
Posted in Toys by ToyMaster
Super Wings Series 3 Transform a Bots – 4 Pack (Police Jett, Kim, Rescue Dizzy & Paul)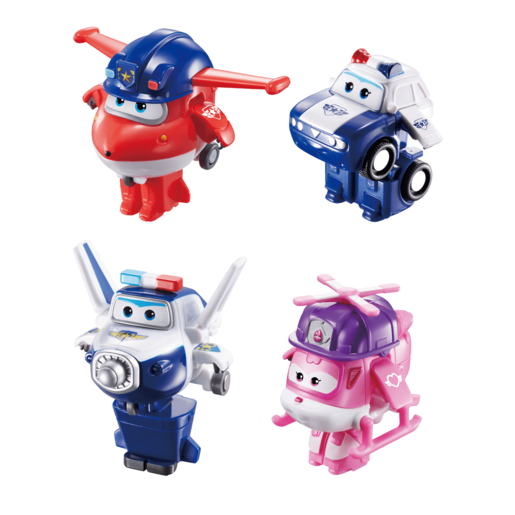 Dizzy to the rescue, now available in new Season 3 rescue team decorations! Dizzy is a pink rescue helicopter always there to save the day. Even though she's the smallest Super Wings™, she's very strong, and the go-to helicopter when Jett is in trouble. Transform Dizzy from plane to bot in just 10 easy steps! 28 to collect in all, including: Jett, Dizzy, Paul, Jerome, Donnie, Agent Chace, Flip, Todd, Astra, Mira, Police Jett, Rescue Jett, Construction Jett, Rescue Dizzy, Construction Donnie, Police Paul, Nature Mira, Zoey, X-ray Jett, X-ray Dizzy, and X-ray Jerome (each sold separately). This 5" Transforming Jett is made for Super Wings™ fans ages 3+. No batteries required
EAN: 6911400375046
Posted in Toys by ToyMaster
Posted in Toys by ToyMaster
Robozuna 12.5cm Battling Figure Dual Pack – Pounder vs Clunk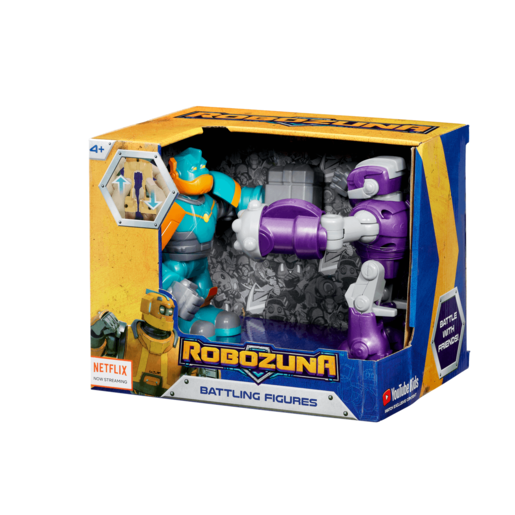 "Join the Robozuna bot-battling action with a Battling Figure Dual Pack. These awesome, 12.5cm Battling Figures replicate your favourite combatabots from the dramatic Robozuna show with built in punching and defending mechanisms for battling play. With the Dual Pack, there's double the fun. Pounder and Clunk are pitted against each other in the ring today, and you get to decide which of the rival combatabot teams will win! Time your blows right to make your opponent's breastplate pop off and win the day. Collect all the Robozuna Battling Figures and challenge your friends to awesome, all-out bot-brawls. Robozuna fun for 4 and over."
EAN: 6971196450587
Posted in Toys by ToyMaster
7 Wonders: Leaders Expansion Pack
Choose a legendary figure to lead your city in the 7 Wonders: Leaders expansion for the award-winning card game, 7 Wonders. Each leader offers your city a strategic route towards greatness, from Euclid and Pythagoras's scientific guidance to Caesar's military prowess and Sappho's pioneering cultural contributions. Leaders are recruited at the beginning of each Age but exist outside of time, so you may begin the game with Alexander the Great as your general or Solomon as your king. The eternal city of Rome gains its own Wonder board, and four new Guilds enhance the competition and possibilities of the third Age. Contents: One Wonder board and accompanying Wonder card 36 Leader cards and one blank Leader card Four Guild cards Seventeen coins One Courtesan token One score booklet One rulebook
EAN: 5425016920626
Posted in Toys by ToyMaster
What Do You Meme? Game Of Thrones Photo Expansion Pack
Extend your What Do You Meme game with the Game of Thrones Expansion Pack. The pack contains 75 photo cards, printed on premium playing cards and featuring Cersei, Jon Snow, Tyrion Lannister and all your favourite characters from Game of Thrones. Please Note: What Do You Meme Game sold separately. Not intended for children.
EAN: 860649000379
Posted in Toys by ToyMaster
What Do You Meme? NSFW Expansion Pack Card Game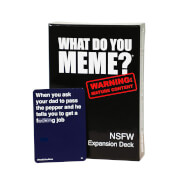 THESE MEMES ARE NSFW: Don't say we didn't warn you. Play with mom/grandma/uncle at your own risk! 17+. WHAT'S INSIDE: 90 brand new NSFW adult caption cards to be added to the core game DON'T FORGET THE OG: *Requires What Do You Meme? core game to play MORE FUN THIS WAY: Did you know that we make other awesome games? There's a lot more fun including nine expansion packs for our core What Do You Meme? game (and counting), a custom storage box for all your cards, as well as new LOL-worthy adult games. We're also working on some family-friendly games in 2019 so stay tuned!
EAN: 810816030340
Posted in Toys by ToyMaster
Transformers Allspark Tech Starter Pack Shadow Spark Optimus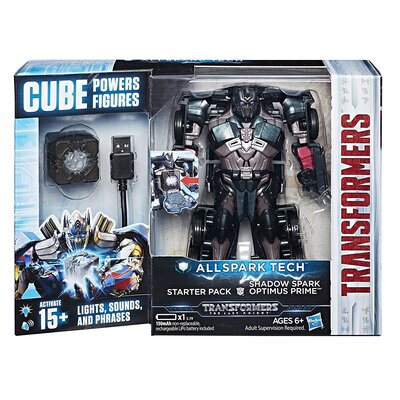 It is the key to our existence, the essence of life, the source of all power. It is the Allspark cube. Now imagine the power to bring these Transformers figures to life is in kids' hands with Allspark Tech. Allspark Tech figures stand at a 5.5-inch-scale and feature classic Transformers conversion with a twist. Unite them with the Allspark Tech cube to bring them to life with motion-activated lights, sounds, and phrases (cube only available in starter pack). Convert this Allspark Tech Bumblebee figure from robot to muscle car mode in 5 steps.
EAN: 5010993425204
Posted in Dolls by ToyMaster
Zapf Baby Annabell Doll Tights Twin Pack: Blue & Pink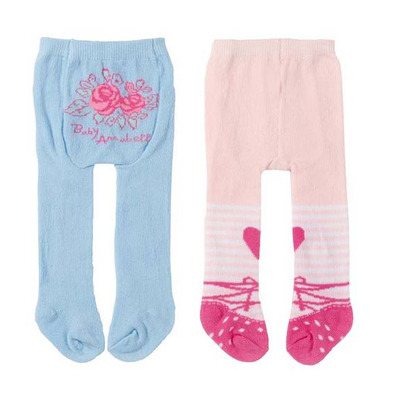 A lamb or a little rose on her nappy-covered bottom, that is the question here. Baby Annabells two-packs of tights are not only comfortable but also designed with a keen eye for detail. One set consists of a pink pair of tights with a lamb print on the bottom and another pair of tights with fun colourful dots and a ballet shoes print in stylish grey. This way Baby Annabells little legs will definitely stay warm.
EAN: 4001167794586
Search
Recent Posts
Get Social With Us!
Categories
Pages
Toy Retailers
Popular Tags
Toy Archive