Browsing all articles tagged with my
Posted in Toys by ToyMaster
My Little Pony Pretty Parlour
"Celebrate 35 years of My Little Pony magic with the adorable Pretty Parlor Playset. Help the exclusive Peachy Pony to look her best in the yellow straw hat or white sunhat. She can also model her bridle and saddle in the mirror or use the special basket saddle to take her friend Twinkles the cat for a ride. The Pretty Parlor is designed like a stable and easily opens or latches shut to become a convenient carry case with space for all of Peachy's accessories inside. A perfect My Little Pony toy for fans 3 and over."
EAN: 885561352351
Posted in Toys by ToyMaster
Dont Go Bacon My Heart Mug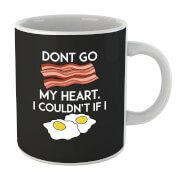 Cute and cuddly is the name of the game with these kawaii t-shirts, mugs, phone cases and more. From hotdogs to cupcakes, and pizza to pancakes, you'll find the perfect present for that someone that loves to live life in their own little adora-bubble!This ceramic mug has a capacity of 315ml / 10oz and is dishwasher and microwave safe. Presented in a secure box, this mug is a great gift idea.
EAN: 5056253822710
Posted in Toys by ToyMaster
Posted in Toys by ToyMaster
Posted in Toys by ToyMaster
Posted in Toys by ToyMaster
Fetch My Keys – Key Finder
If you're always losing your keys, mans best friend is here to help. Attach Fetch My Keys to your keys and it will respond to your whistle, and alert you to where your keys are by setting off a beeper. This also causes the pup's nose to flash which will also help you to locate your keys. – A.D. Features: Dog shaped key finder Beeps when you whistle Nose flashes
EAN: 5060043060817
Posted in Toys by ToyMaster
This toy no longer exists.
Try visiting www.xmas-toys.co.uk you may find it there.
EAN: 5010994915469
Posted in Toys by ToyMaster
Brio My First Railway Farm
All aboard the railway farm! The five wooden animals fit into the animal wagon ready to be transported by train to the farm. Each animal also comes with three distinct sounds, which are activated automatically when placed in the farm meadow. Includes 1x Barn, 1x Wagon, 1x Engine, 2x Slopes, 2x Curved Tracks, 1x Chick, 1x Cat, 1x Cow, 1x Cow, 1x Sheep. Each set is fully compatible with other BRIO sets, tracks and trains. The Trains, Wagons, Carriages, and Road Vehicles all feature the classic BRIO magnetic couplings allowing for easy connection to each other.
EAN: 7312350338263
Posted in Toys by ToyMaster
Brio My First Railway Battery Operated Train Set
This beautifully made wooden My First Train Set from Brio is ideal for those who are just getting started! Budding builders and train drivers can build their own tracks, rising over mountains and valleys and under bridges. The train can be helped along by little hands or push the engine button and watch it journey on its own pulling a spinning load!
EAN: 7312350337105
Posted in Toys by ToyMaster
My Fairy Kitchen Garden
Welcome to My Fairy Kitchen Garden. Grow delicious pea shoots you can really harvest and eat, with Fairy Fenn and the Fairy Kitchen Garden. Includes a fairy house, picket fence with gate and pea shoot seeds. Easy to grow and delicious.
EAN: 5026175740058
Search
Recent Posts
Get Social With Us!
Categories
Pages
Toy Retailers
Popular Tags
Toy Archive