Browsing all articles tagged with my
Posted in Toys by ToyMaster
My Fairy Garden Fairies and Friends Figurines
A pack of three hand-painted figurines and their companions from the My Fairy Garden Fairies & Friends collection. This pack contains three adorable My Fairy Garden fairies: Lily, Andrena and Heather, plus their animal companions: a frog, hedgehog and squirrel. These detailed items are collectible and play their part in the My Fairy Garden range of grow and play kits (sold separately).
EAN: 5026175720036
Posted in Toys by ToyMaster
VTech Teletubbies My First TV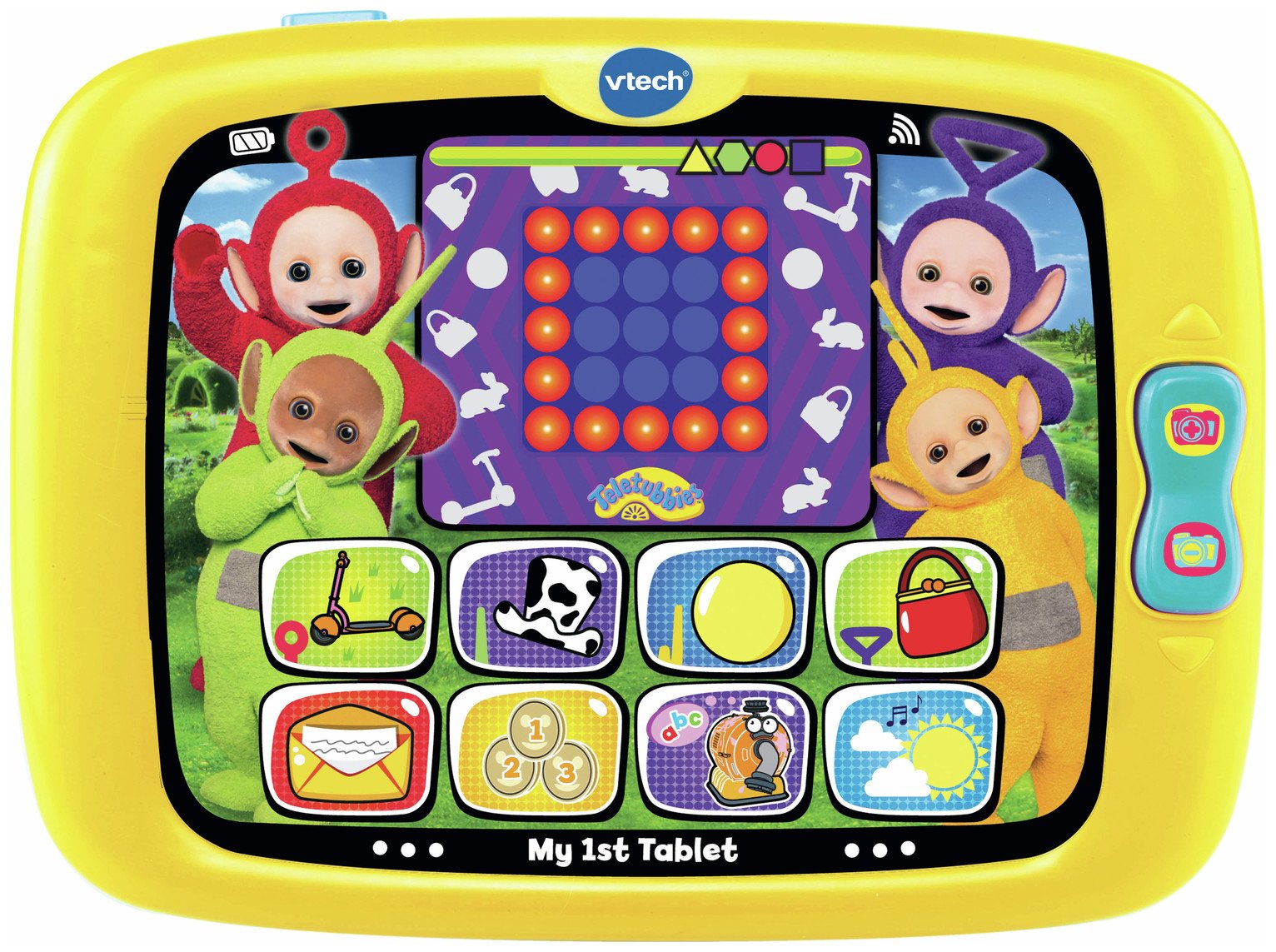 Learn phonics, numbers, music and more with Tinky Winky, Dipsy, Laa-Laa and Po. Pretend apps include a variety of fun learning activities that engage your child in imaginative play. Tap the Teletubbies and swipe the screen to see and hear fun responses. Features the real voices of the Teletubbies; 8 pretend apps, camera button and 4 touch sensitive characters. Touch sensitive screen shows cute animations. Introduces phonics, numbers and objects. Includes melodies, a song and fun sound effects. Size H24, W30, D48cm. Batteries required: 3 x AAA (included) plus . For ages 6 months and over. WARNING(S): Only for domestic use.
EAN: 3417761933039
Posted in Dolls by ToyMaster
My First Baby Annabell Baby Fun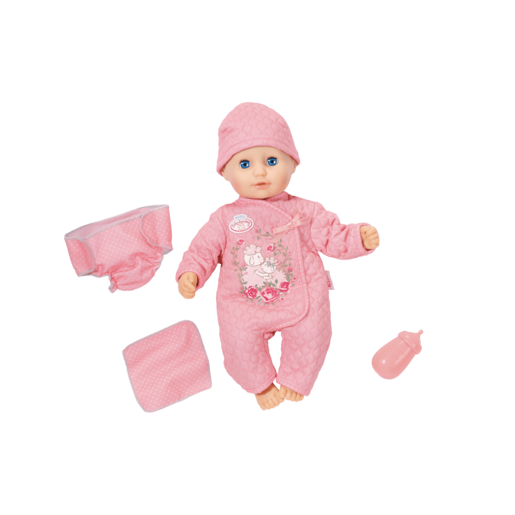 "The My First Baby Annabell Baby Fun is an adorable, interactive baby doll. Baby Annabell reacts to touch and motion with amazing lifelike baby giggles and gurgles. Feed her from her bottle, burp her, and lay her down to change her nappy. Cuddle Baby Annabell's soft fabric body and rock her back and forth to hear her happily sing, and then close her eyes and fall asleep. Children will love Baby Annabell's realistic 36cm size and happy interactive giggles. Adorable baby doll role-playing for 3 and over."
EAN: 4001167700594
Posted in Toys by ToyMaster
This toy no longer exists.
Try visiting www.xmas-toys.co.uk you may find it there.
EAN: 796714271828
Posted in Toys by ToyMaster
My Little Pony: The Movie Seashell Lagoon Playset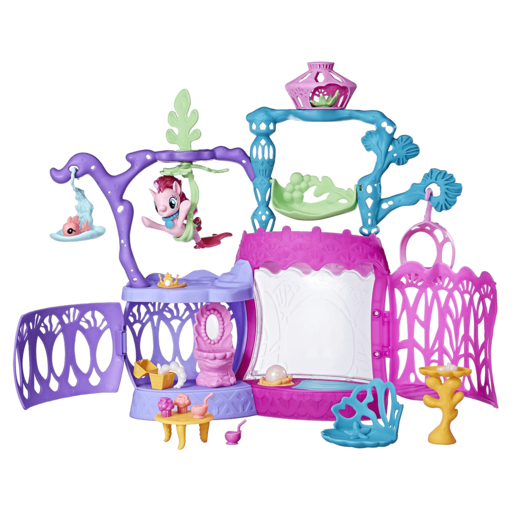 "There's a lot of fun to look forward to with the My Little Pony the Movie Seashell Lagoon Playset. Enjoy some of Seaquestria's best bits with the Pinkie Pie Seapony figure included. She can relax in a hammock, sit in a lounge seat and brush her hair in front of a vanity mirror. The playset has doors which open up to reveal hidden rooms to play in. There's a shell-shaped button that you can press to activate lights, and a window to watch real bubbles rising. From adding water to playing with the 14 accessories included, there's so much you can do with Pinkie Pie. Suitable for Seashell swimmers aged 3 and up. Includes: Playset Pinkie Pie Seapony figure Fish figure 14 accessories Instructions 3 x AA batteries "
EAN: 5010993365555
Posted in Toys by ToyMaster
My First Guitar 53cm – Disney Frozen
A small guitar with a lovely Frozen design to please young guitarists; Ideal for their first guitar lessons; Includes a guide for learning how to play guitar; Size H52.6, W17.8, D6.2cm. (not included) plus (not included). For ages 3 year and over. Manufacturers 2 year guarantee.
EAN: 3380743046143
Posted in Dolls by ToyMaster
My First Baby Annabell with Sleeping Eyes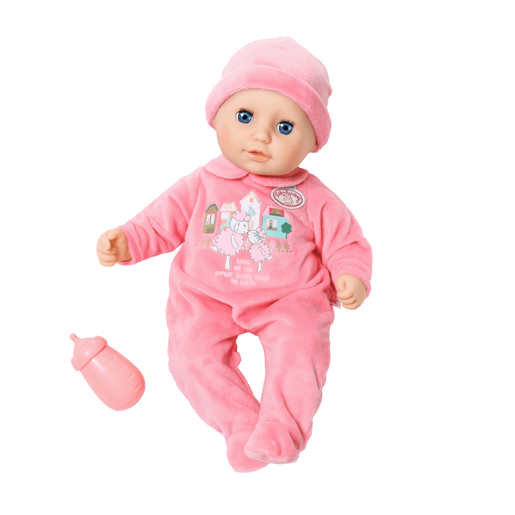 "My First Baby Annabell with Sleeping Eyes will always let you know when she's tired. She's as cute as they come, and Baby Annabell is perfect for learning about role play and how to look after babies. My First Baby Annabell has beautiful blue eyes when she's upright and awake, ready to see the big wide world. But when she's tired and you lay her down, she closes her eyes to go to sleep. Dressed in an adorable pink romper suit and hat, your doll comes with a bottle so you can feed her until she gets sleepy. Soft and small at 36cm, My First Baby Annabell is great for young very toddlers. Suitable for caring kids aged 12 months and up."
EAN: 4001167700532
Posted in Toys by ToyMaster
Little Live Pets Rollie My Kissing Puppy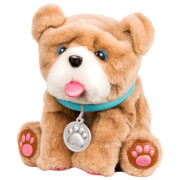 "Have you always wanted a puppy of your own? Now you can have one, with this Little Live Pets Rollie Puppy. Rollie is soft and fluffy just like a real puppy. He can give you licks, wag his tail and open and close his eyes. Cuddle him and play with him until he's sleepy, then put him to bed and watch him sleep! This little pup is your new best friend: can you think of a cute nickname for him? Fun for animal lovers aged 3 and over."
EAN: 630996286692
Posted in Toys by ToyMaster
Little Tikes My First Flyer RC Helicopter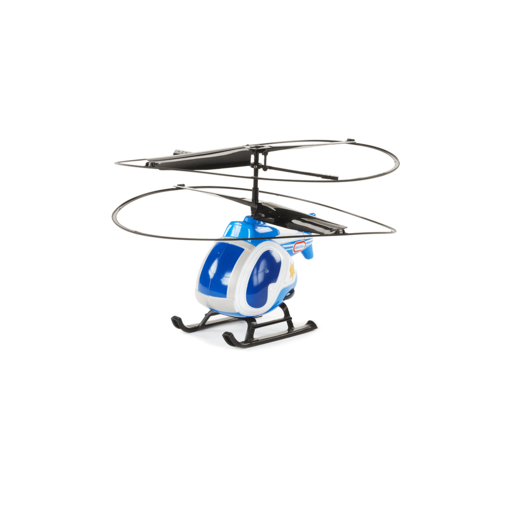 "Budding aviators can get a feel for flight with the Little Tikes My First Flyer Helicopter. It's got a one-touch remote that's very easy to use. This little helicopter's also has auto-hover technology so is simple to control. Add in fun lights, sounds and cool design, My First Flyer is ideal for little ones looking to play out their high-flying dreams! My First RC Helicopter is for ages three and up. Please note: 6 x AA batteries are required (not included). What's in the box? RC helicopter Remote control "
EAN: 50743641732
Posted in Kids Tablets by ToyMaster
Paw Patrol My First Tablet
Improves motor skills Encourages concentration Helps early colour and number recognition Learning is so much more fun when you're doing it with your pup pals! With 30 touch sensitive icons, this high-tech sleek design first tablet is ideal for growing tots. Discover shapes, numbers colours and fun facts. Learn about vehicles, numbers, colours, shapes and Paw Patrol characters in this multi-theme platform. Touch a game mode then listen to the question and touch the corresponding icon to answer for hours of endless fun while learning!
EAN: 5050883008100
Search
Recent Posts
Get Social With Us!
Categories
Pages
Toy Retailers
Popular Tags
Toy Archive