Browsing all articles tagged with mutant
Posted in Toys by ToyMaster
Teenage Mutant Ninja Turtles 14 Inch Kids Bike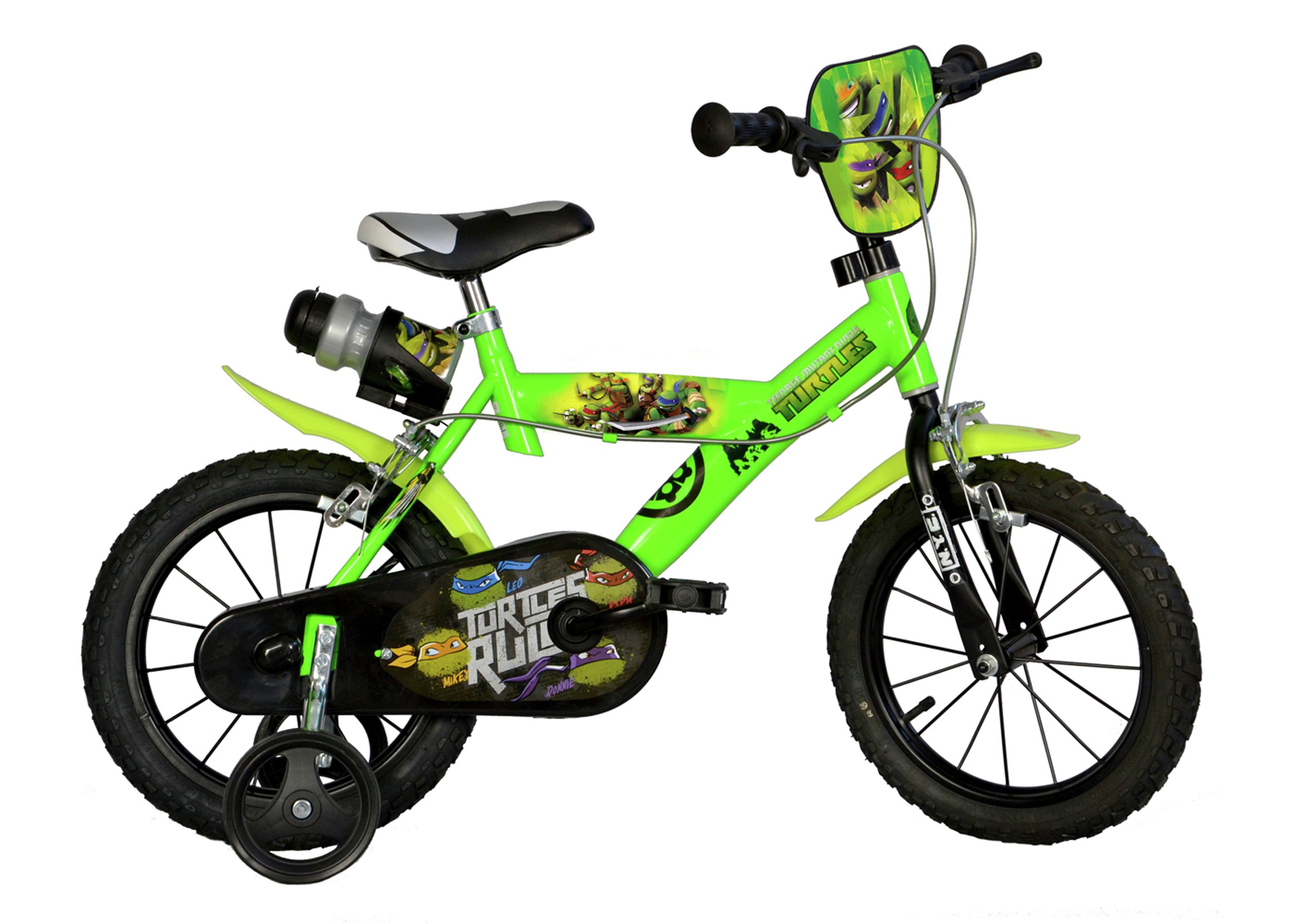 This Teenage Mutant Ninja Turtles licensed bicycle comes with front and rear brakes, free-wheeling rear wheel, pneumatic tyres with 14 inch spoked wheels with mudguards and also come with removable stabilisers. This bike has an adjustable saddle and adjustable handlebars, also comes with a drinks bottle and holder at the back of the bike. Metal frame. Front calliper and rear calliper brakes. Weight when fully assembled 9kg. 24.04 inch frame size. 14 inch wheel size. Inside leg 20.47-22.04 inches. Compatible with stabilisers (stabilisers included). Suitable for ages 4 years and over. Self-assembly. WARNING(S): Not suitable for children under 3 years old. To be used under the direct supervision of an adult. Protective equipment (helmet, knee pads and elbow pads) should be worn, not to be used in traffic.
EAN: 8006817143840
Posted in Toys by ToyMaster
Teenage Mutant Ninja Turtles 2 Conceal and Reveal Donatello Staff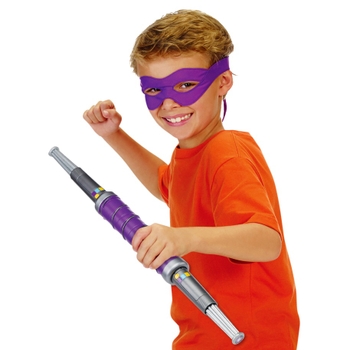 Join the Teenage Mutant Ninja Turtles fighting evil with this Conceal and Reveal Purple Donatello Staff. You can join the turtle brothers Leonardo, Michelangelo, Raphael and Donatello (Teenage Mutant Ninja Turtles sold separately) on their quest to rid evil from their beloved city just like in the movie Teenage Mutant Ninja Turtles 2 Out of the Shadows. Just like Donatello's weapon your weapon is concealed. By pulling or pressing a button the full Bo Staff weapon is revealed.
EAN: 8056379995951
Posted in Toys by ToyMaster
Search
Recent Posts
Get Social With Us!
Categories
Pages
Toy Retailers
Popular Tags
Toy Archive