Browsing all articles tagged with marvel | toys4xmas
Posted in Toys by ToyMaster
Posted in Toys by ToyMaster
Marvel Guardians of the Galaxy Water Bottle – Groot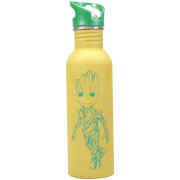 | Retailer | Price | Discount Code? | P&P | |
| --- | --- | --- | --- | --- |
| | £7.75 | No | | |
| | £11.99 | Yes | | |
This Marvel Guardians of the Galaxy water bottle is the perfect way to stay hydrated while you're out saving the galaxy. Made from stainless steel, the bottle has an eye-catching bronze yellow finish. The front of the bottle features a printed design of Groot in action, while the reverse shows Groot's famous quote from 2014's Guardians of the Galaxy film debut, We are Groot . The bottle also benefits from an emerald screw top lid and is double walled, keeping liquids cold for 24 hours and hot for 12 hours. A lovely gift for any Marvel fan.
EAN: 5055453463785
Posted in Lego by ToyMaster
Posted in Lego by ToyMaster
LEGO Marvel Avengers Captain America Mech Armour (76168)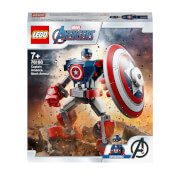 "Battle the bad guys with this Captain America Mech Armour from the LEGO Marvel Avengers Classic range. Whether they relive their favourite battles or invent all-new adventures, kids will love building the action with this Captain America LEGO set. They can use the included accessories to spark their imaginations or take their creation apart to build a totally new invention. There are 121 pieces inside the box, helping kids build the super-cool Mech Armour. A mini-figure is included inside the box too, which fits inside the cockpit of the Mech Armour. For ages 7 years and over."
EAN: 5702016912739
Posted in Toys by ToyMaster
Guardians of the Galaxy Tell Tales Hala the Accuser Pop! Vinyl Figure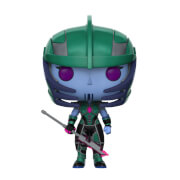 | Retailer | Price | Discount Code? | P&P | |
| --- | --- | --- | --- | --- |
| | £10.99 | Yes | | |
This Hala the Accuser POP vinyl comes packaged in a window display box, and measures approximately 3 3/4-inches tall.
EAN: 889698245197
Posted in Toys by ToyMaster
Avengers Titan Hero Figure – Hulk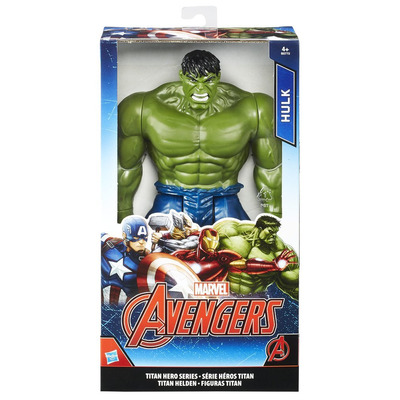 Hulk is a mountain of sheer destructive force with strength beyond anything the world has ever seen! Towering in at 12 inch tall, this Hulk figure is a bulked-up, gamma powered force to be reckoned with. Create giant-sized action figure battles with the Marvel Titan Hero Series. These Super Heroes are ready to team up in combat to save the world. Each Marvel Titan Hero Series figure is 12 inch tall and has basic articulation.
EAN: 5010993347131
Posted in Toys by ToyMaster
Marvel 80th Deadpool Pop! Vinyl Figure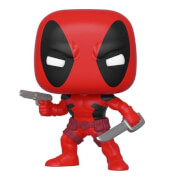 | Retailer | Price | Discount Code? | P&P | |
| --- | --- | --- | --- | --- |
| | £10.99 | Yes | | |
To celebrate the 80 years of Marvel Comics, this Deadpool Funko Pop represents him as he was when she first appeared in Marvel Comics ! This Epic Pop! Vinyl is an hommage to the incredible stories that we've seen the character take a part in! Happy birthday, Marvel!
EAN: 889698441544
Posted in Toys by ToyMaster
Hasbro Marvel Legends Premium Interactive Deadpool Head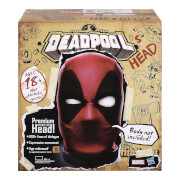 | Retailer | Price | Discount Code? | P&P | |
| --- | --- | --- | --- | --- |
| | £84.00 | No | | |
| | £99.99 | Yes | | |
The Marvel Legends Deadpoolís Head is a premium, electronic, interactive, app-enhanced collectible with over 600 SFX and phrases, multiple sensors, and motors for expressive movement. Using the free app, set Deadpool up to play pranks, insult your friends and loved ones, or wake you up every morningÖ maybe even on time! Featuring a design inspired by the Merc with a Mouth, the Deadpoolís Head is a killer collectible for any nerdís shelf. (Note: Deadpoolís Head will not actually kill you. Itíd get lonely.) Copyright 2020 MARVEL. Hasbro and all related terms are trademarks of Hasbro. Features: ITíS, LIKE, SO PREMIUM, YOU GUYS: Have you ever wanted to own a piece of me, Deadpool? Now you can, you lucky stiff. This Marvel Legends Deadpoolís Head Premium Interactive Head is your ticket to nerd supremacy MY HEAD MOVES TO AND FRO, LIKE A BALLERINA: Hath a Deadpoolís Head not eyes? It does! And itís filled with motors and sensors, for all that sweet sweet expressive movement and interactivity! Just like your head, I assume THE SUITS TOLD ME TO TELL YOU THERE ARE OVER 600 SOUNDS AND PHRASES (in English only): Itís important for you to know that Deadpoolís Head talks a lot, unlike what happened in that movie we absolutely canít reference by name. You know the one APP ENHANCED FOR YOUR PLEASURE: Using my free app (thatís right, no excuses) you can get me to do and say a bunch of [CENSORED], jokes, pranks, and insults! (App in English only) LETíS INTERACT, BABY: With all these amaaaaazing features, I bet you canít wait to click the little button and add me to your cart
EAN: 5010993697069
Posted in Toys by ToyMaster
Posted in Toys by ToyMaster
Funko Pop! Games: Marvel Avengers M.O.D.O.K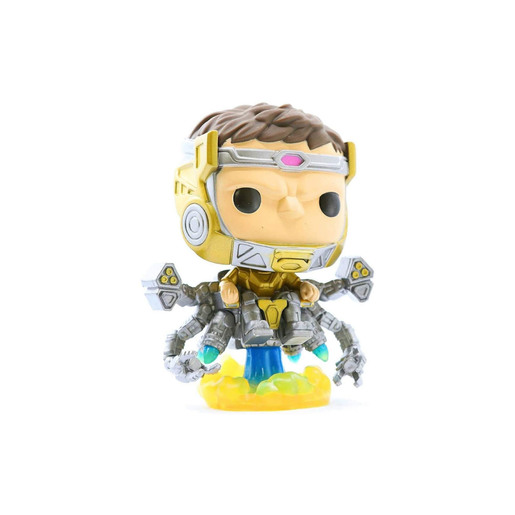 "Bring all the action home with this M.O.D.O.K figure from the Funko Pop! Games: Marvel Avengers range. Fans and collectors alike will love this stylised Funko Pop! figure, depicting the supervillain M.O.D.O.K (the Mental Organism Designed Only for Killing). Instantly recognisable, he's perfect for displaying next to other characters from the Marvel's Avengers Game. Collectors will also appreciate that this figure arrives in a window display box, with official Marvel packaging. For ages 3 years and over."
EAN: 889698478144
Search
Recent Posts
Get Social With Us!
Categories
Pages
Toy Retailers
Popular Tags
Toy Archive