Browsing all articles tagged with marvel
Posted in Toys by ToyMaster
Posted in Toys by ToyMaster
Posted in Toys by ToyMaster
Posted in Toys by ToyMaster
Marvel Super Hero Adventures – Hulk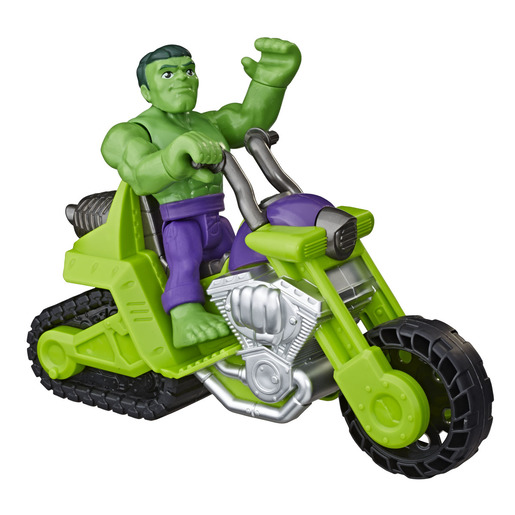 "Zoom into action with this amazing Hulk figure from the Marvel Super Hero Adventures range. HULK SMASH! When itâ??s time for adventure, your favourite superhero can race to the battle on his amazing tread motorbike. Just jump into the driverâ??s seat and go! This set includes 1 Hulk figure and 1 motorbike vehicle. The motorbike features a speedy design, with purple and green detailing to match the Hulkâ??s iconic outfit and skin. The Hulk figure is articulated too, so you can move him into any pose you want. For ages 3 and over."
EAN: 5010993713233
Posted in Toys by ToyMaster
Posted in Toys by ToyMaster
Marvel Avengers: Endgame Iron Spider with Nano Gauntlet Pop! Vinyl Figure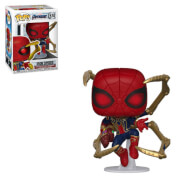 The new Avengers: Endgame – Iron Spider with Nano Gauntlet Pop! Vinyl Figure is here! Figure measures about 3 3/4 inches tall and comes packaged in a window display box, please note images shown are artwork and final product produced may vary.
EAN: 889698451383
Posted in Toys by ToyMaster
Heroes of Goo Jit Zu Marvel – Supagoo Hulk
Super-Sized and Super Squishy! Hulk is the ultimate squishy, gooey hero! Just like other Heroes of Goo Jit Zu characters, he has a unique goo filled body, but now he's a huge oversized 20cm tall! Heroes of Goo Jit Zu are the ultimate squishiest, stretchiest and gooiest Heroes ever! Check out Hulk in a form you've never seen before! Squeeze his "Supagoo" super-size body and see his unique water bead filling stretch and squish! Big and durable, Hulk's stretchy body can stretch up to 3 times its size and then return to its original shape! Discover a new way to play and save the day with these cool collectible toys!
EAN: 630996411063
Posted in Toys by ToyMaster
Marvel Avengers Infinity War Gauntlet Shaped Mug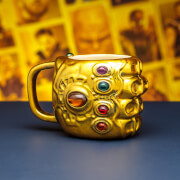 Hold the power to do what you wish when you drink your favourite hot beverage from this Marvel Infinity Gauntlet shaped mug. Take a break from your next adventure and have a cuppa in this super-cool ceramic mug in the shape and design of the Infinity Gauntlet, featuring all six Infinity stones. This is a magnificent gift for fans of the Marvel Avengers Infinity War movie and is a great, fun piece of memorabilia. The 19th addition to the blockbuster franchise sees the largest ensemble cast yet for a Marvel film, with the Avengers teaming up for the first time with the guardians of the galaxy. The film also celebrates the 10th Anniversary of the Marvel cinematic universe, meaning demand for Avengers themed gifts and product will be as high as ever. The Marvel Infinity Gauntlet shaped mug is an officially licensed Marvel product. Box Contains 1x oversized shaped mug Great for your next tea or coffee break at home or work Thanos Infinity Gauntlet design which includes all 6 infinity stones & Gold ceramic Great piece of memorabilia for Marvel fans of all ages
EAN: 5055964719265
Posted in Toys by ToyMaster
Heroes of Goo Jit Zu Marvel – Supagoo Spider-Man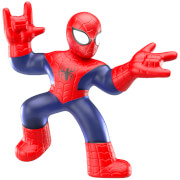 Marvel Superheroes and the Heroes of Goo Jit Zu have combined forces bringing the ultimate line-up of the stretchiest, gooiest and squishiest Superheroes ever – all ready to defeat evil and save the day! Giant Spider-Man is filled with oozy, gooey blue slime! See how far you can stretch him then watch as he returns to his original form.
EAN: 630996410813
Posted in Lego by ToyMaster
LEGO Art: Iron Man (31199)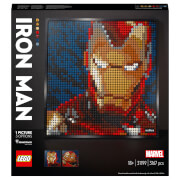 If you re a Superhero fan, we have a thrilling set for you. Build 1 of 3 portraits of the iconic Iron Man suits of armor with this LEGO Art Marvel Studios Iron Man (31199) set, while you relish a creative escape from everyday life. Ingenious projectBuild 1 of 3 detailed portraits of Iron Man s armour, the MARK III, the HULKBUSTER MARK I or the MARK LXXXV. If you want more, buy and combine 3 sets into an ultimate Iron Man piece. As part of this new LEGO building experience, listen to the included Soundtrack for stories and cool details about the set as you build. Finish the project with a Marvel Studios signature plate, then display it on a wall or shelf. Artistic mindfulnessYou don t need to be an artist or have loads of LEGO models to enjoy the satisfaction of completing this wall art kit. This LEGO Art set is part of a collection of building kits focused on music, art, design and architecture, which make great gifts for anyone (including yourself) seeking a new project.
EAN: 5702016677706
Search
Recent Posts
Get Social With Us!
Categories
Pages
Toy Retailers
Popular Tags
Toy Archive