Browsing all articles tagged with little
Posted in Toys by ToyMaster
Fisher-Price Little People Take Turns Skyway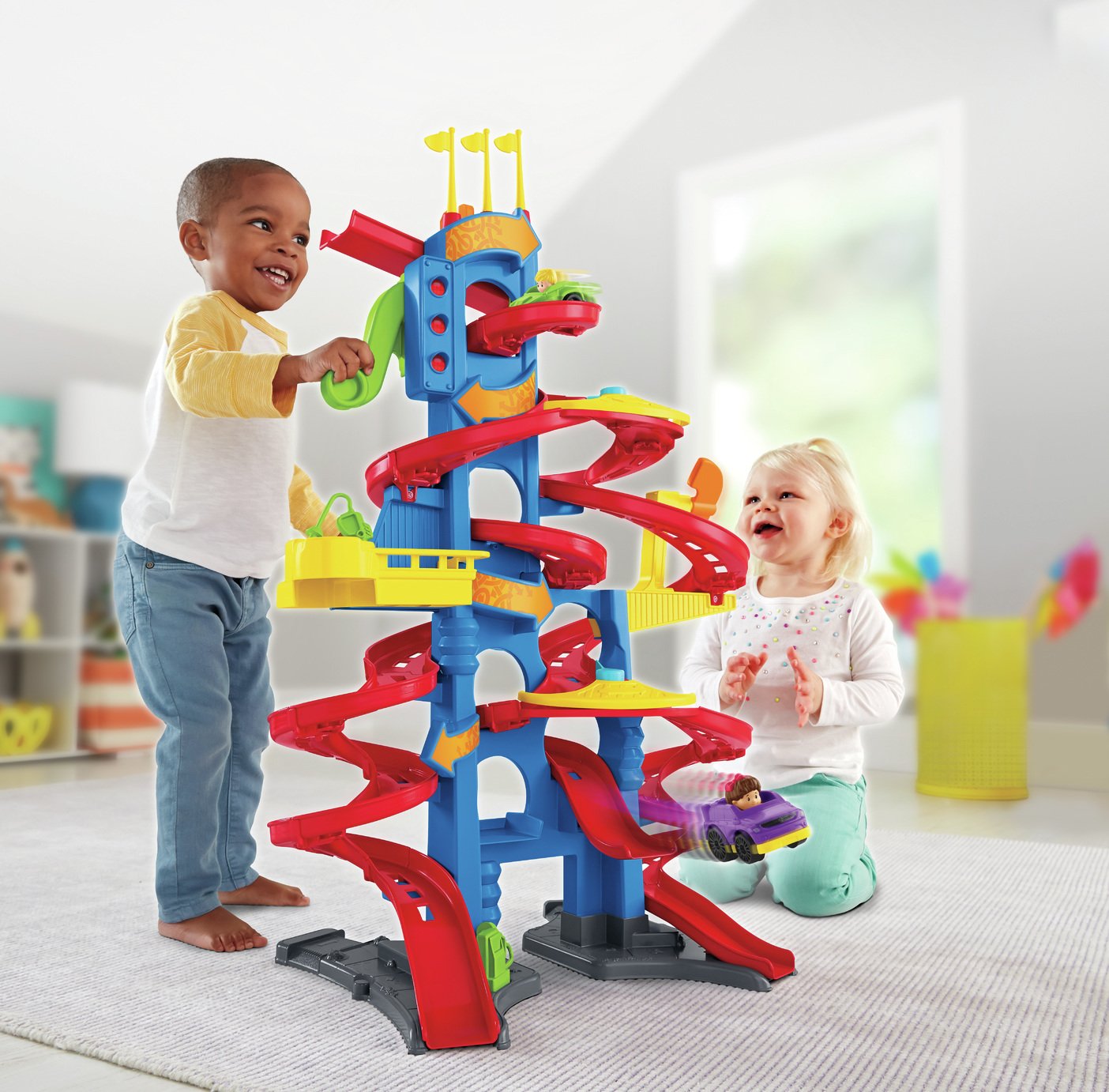 At over 3 feet tall, the Little People Take Turns Skyway is the tallest Wheelies racetrack ever; With three different tracks, an awesome launcher, cool racing sounds and phrases, and pretend play stops along the way, this track set is loaded with awesome racing fun for toddlers to discover and share. Little things that make a big difference Taking Turns: As kids share the tracks, sending vehicles zooming down and around, they see that taking turns means more fun for everyone; Imaginative Play: With easy-to-grasp vehicles and pretend play stops like a gas & repair station, toddlers can use their imaginations to create stories as they play. Fine Motor: Little hands get a big workout as they grasp the vehicles and send them zooming down the tracks. Over 3 feet with 3 different tracksthe tallest Wheelies track set ever; Size H40.6, W63.5, D14.2cm. Weight 3765g. Batteries required: 2 x AA (included) plus . For ages 18 months and over. WARNING(S): Only for domestic use.
EAN: 887961702897
Posted in Toys by ToyMaster
Vtech Little Love Puppy Pal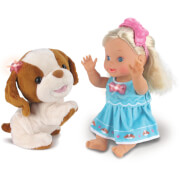 | Retailer | Price | Discount Code? | P&P | |
| --- | --- | --- | --- | --- |
| | £49.99 | Yes | | |
Little Love will take special care of her puppy friend as they interact and sing and learn together. Includes 4 modes of play encouraging nurturing role play and a basic understanding of pet care concepts. Also includes lots of adorable phrases and real-life sound effects. Includes 12 sing-along songs and lots of melodies.
EAN: 3417761975039
Posted in Toys by ToyMaster
This toy no longer exists.
Try visiting www.xmas-toys.co.uk you may find it there.
EAN: 816780023302
Posted in Toys by ToyMaster
Little Tikes Tyre Racer Vehicle – Sports Car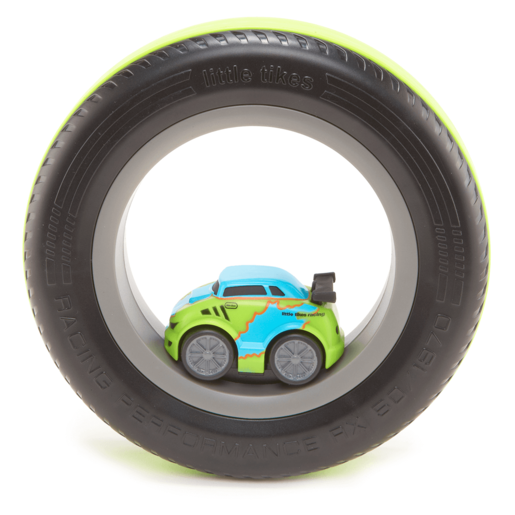 Take off with Tire Racers from Little Tikes! Push the Sports Car forward and then release to see roll around the tyre and speed across the floor! Can you keep up with it? Tire Racers are ideal for ages three and up.
EAN: 50743173462
Posted in Toys by ToyMaster
Little Live Bizzy Bubs Baby Harper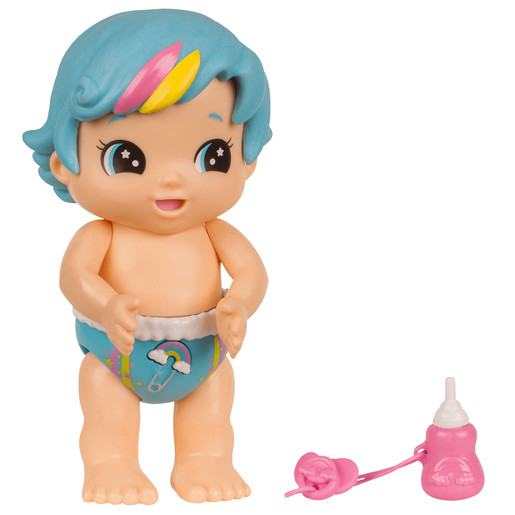 "The Little Live Bizzy Bubs are always on the go! With her adorable rainbow hair, Baby Harper is a ray of sunshine that can brighten anybody's day. She loves exploring the world, learning new things, and sharing what she can do with you. Press Harper's nappy pin to hear her talk like a real baby and clap her hands with excitement. Complete with bottle and pacifier accessories, Harper is ready for any adventure, so long as it's not bed time! Demo batteries included. Adorable, baby roleplaying for 5 and over."
EAN: 630996285343
Posted in Toys by ToyMaster
Little Tikes RC Bumper Cars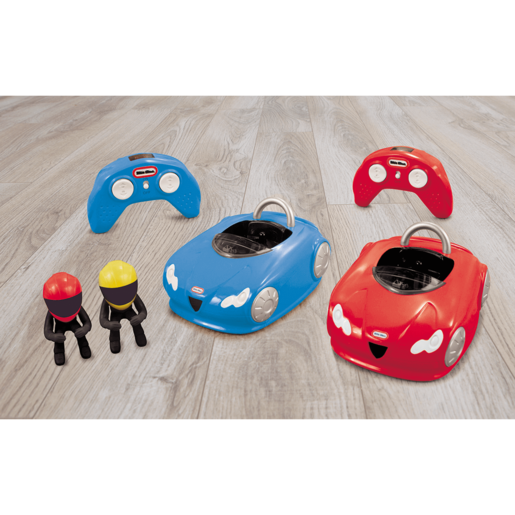 "Little ones are in for a bumpy (but fun!) ride with Little Tikes RC Bumper Cars. They're specially made for bumping, crashing and launching your opponent! What's more, there are two cars in this pack so children can go head-to-head-with friends. Drive straight in the other bumper car to claim victory and be the last one standing. It's the only RC car where crashing is encouraged! A great gift for ages three and up. Please note: 10 x AAA batteries are required (not included). What's in the box? 2 x controllers 2 x bumper cars "
EAN: 50743643330
Posted in Toys by ToyMaster
Little Live Pets Surprise Dragon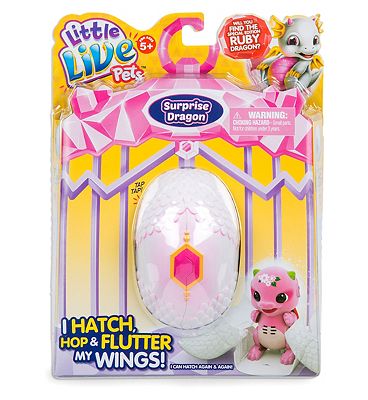 | Retailer | Price | Discount Code? | P&P | |
| --- | --- | --- | --- | --- |
| | £14.99 | No | £4.99 | |
| | £14.99 | No | £3.95 | |
| | £15.00 | Yes | £2.95 | |
| | £15.00 | No | £2.99 | |
"Which adorable Dragon Baby from Little Live Pets will you hatch? Listen to the baby make cute noises and tap at the egg from the inside. Hatch the egg to discover if you have Splash the Ocean Dragon, Shiver the Ice Dragon, Sparx the Star Dragon or Daisy the Flower Dragon. Watch them hop around exploring once they're out of their eggs and twitch their tiny wings as they try to fly. Pet you Dragon Baby to hear adorable dragon noise and reactions. Batteries included. Cute dragon surprises for 5 and over."
EAN: 630996286432
Posted in Toys by ToyMaster
This toy no longer exists.
Try visiting www.xmas-toys.co.uk you may find it there.
EAN: 887961544824
Posted in Toys by ToyMaster
Olivia's Little World Twinkle Stars Princess Doll Double Bunk Bed, Grey
Inspires the imagination Develops role play Encourages narrative development Sharing a small space with several dolls? A bunk bed is the perfect place for sleepover parties or sharing a room with two of your favourite dolls. Light Grey design with white polka dots with a pretty pink ladder leads up to the second bunk. It comes with light pink linen, matching pillow, and the bunks are detachable if one of the dolls is scared of heights or prefers to be on ground level!
EAN: 812401013073
Posted in Toys by ToyMaster
My Little Pony: The Movie Seashell Lagoon Playset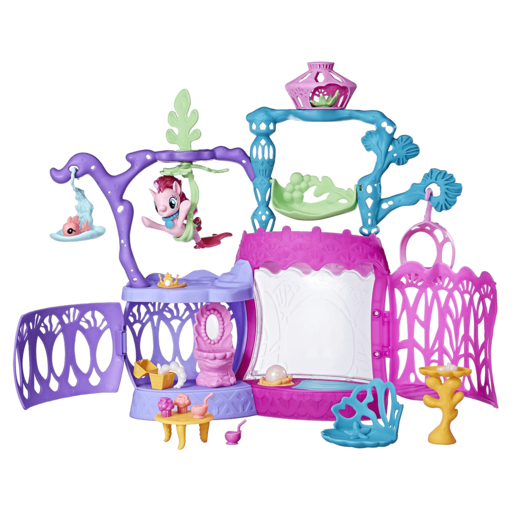 "There's a lot of fun to look forward to with the My Little Pony the Movie Seashell Lagoon Playset. Enjoy some of Seaquestria's best bits with the Pinkie Pie Seapony figure included. She can relax in a hammock, sit in a lounge seat and brush her hair in front of a vanity mirror. The playset has doors which open up to reveal hidden rooms to play in. There's a shell-shaped button that you can press to activate lights, and a window to watch real bubbles rising. From adding water to playing with the 14 accessories included, there's so much you can do with Pinkie Pie. Suitable for Seashell swimmers aged 3 and up. Includes: Playset Pinkie Pie Seapony figure Fish figure 14 accessories Instructions 3 x AA batteries "
EAN: 5010993365555
Search
Recent Posts
Get Social With Us!
Categories
Pages
Toy Retailers
Popular Tags
Toy Archive