Browsing all articles tagged with Lego | toys4xmas
Posted in Lego by ToyMaster
LEGO 76204 Marvel Black Panther Mech Armour Set, Collectable Action Figure, Avengers Buildable Toy w
LEGO Marvel Black Panther Mech Armor (76204) is a giant-sized treat for Black Panther fans aged 7 and up! This mighty play-and-display mech transforms the clawed Avenger into a supersized, Super-Hero warrior. Marvel action with a mighty mechPut mega Marvel adventures into kids hands. When they place the Black Panther minifigure into the cockpit of the Black Panther mech, its huge, movable arms, legs and crushing claws guarantee endless Super-Hero action as they battle bad guys, take on other mechs and recreate favorite Marvel movie scenes. And, when the day s action is over, the Black Panther mech looks awesome on display in any kid s room.
EAN: 5702017154206
Posted in Lego by ToyMaster
LEGO Storage Book Rack – Grey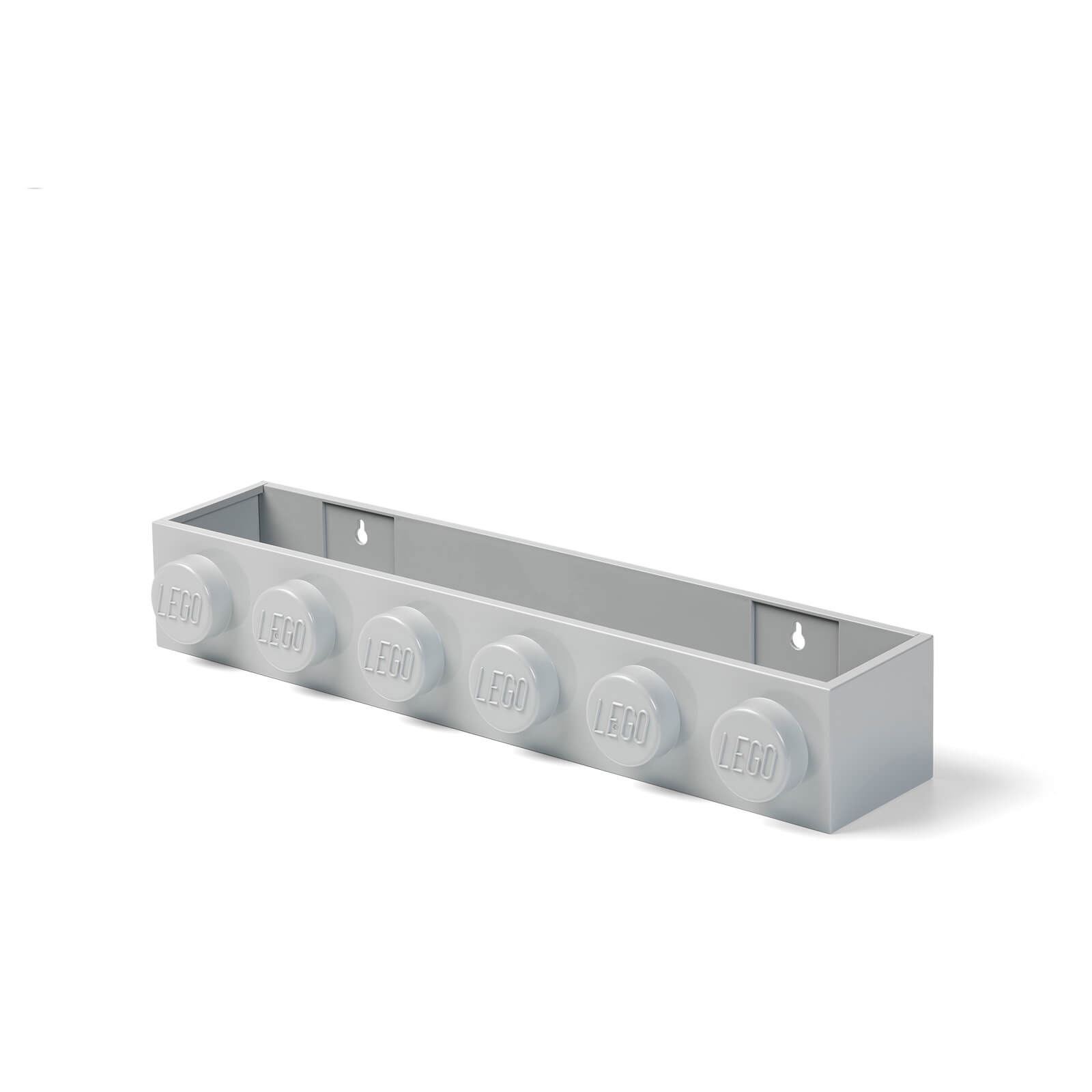 IWOOT – Stuff you really, really wantStylish display and useful storage rolled into one iconic design. The LEGO« Book Rack adds decorative style and fun to the room and can be mounted on the wall or simply placed on tables and shelves.
EAN: 5711938033408
Posted in Lego by ToyMaster
Iron Man Mech Armour
| Retailer | Price | Discount Code? | P&P | |
| --- | --- | --- | --- | --- |
| | £8.99 | Yes | | |
| | £8.99 | No | £3.95 | |
A mega treat for Iron Man fans aged 7 and up! LEGO Marvel Iron Man Mech Armor (76203) takes play-and-display Marvel action to new heights. Super-fun adventures for young Super HeroesAll kids love Iron Man, right? Well, this mighty mech makes the Iron Man play experience bigger and better. Kids place the Iron Man minifigure into the opening cockpit of the giant Iron Man mech. With the mech s loaded stud shooter, large energy shield and fully jointed arms and legs, kids can recreate favorite movie scenes, take on other mechs in epic battles and play out endless Super-Hero adventures of their own. And, when the action stops, kids will love to display the Iron Man mech in their room until the next adventure!
EAN: 5702017154190
Posted in Lego by ToyMaster
Horizon Forbidden West: Tallneck
Build the ultimate LEGO brick model (76989) of the most iconic Horizon machine in the Forbidden West: the Tallneck. Use clever building techniques to capture authentic details of this Communications Class machine, from its smooth, disc-shaped head to its long, slim legs. Display the Tallneck on a stand with brick-built Horizon landscape details, including a birch tree and rusty stoplight. A new-for-May-2022 Aloy minifigure with weapons, plus a Watcher figure with a choice of blue, yellow or red eyes, complete a striking centrepiece. Top gift A delightful treat for yourself or a Horizon gift for the gaming fan in your life, the set includes a booklet featuring step-by-step building instructions, plus the inside story of how LEGO designers created the model. Build mindfulness Welcome to LEGO sets for adults: a zone of zen for the hands-on, creative construction of detailed models that pay homage to the worlds of gaming, history, travel, sport, science, technology and entertainment.
EAN: 5702017156491
Posted in Lego by ToyMaster
The Muppets 6 pack
| Retailer | Price | Discount Code? | P&P | |
| --- | --- | --- | --- | --- |
| | £19.99 | Yes | | |
| | £20.99 | No | £3.95 | |
Delight a child or fan with these iconic LEGO Minifigures The Muppets 6 Pack (71035) kits for ages 5+. This unique series features a great lineup of exclusive Disney s The Muppets characters to collect and display or to take independent or group play in imaginative new directions. Outstanding collection of funChildren and adult fans can say Hi! to a singular, limited-edition range of creative characters, including Animal, Beaker, Dr. Bunsen Honeydew, Fozzie Bear, Gonzo, Janice, Kermit the Frog, Miss Piggy, Rowlf the Dog, Statler, The Swedish Chef and Waldorf. Surprise! Each finely crafted, highly detailed LEGO minifigure toy comes in a sealed mystery bag with one or more accessories and a collector s leaflet. The 6-pack makes a great holiday gift or birthday present that will put a smile on anyone s face.
EAN: 5702017241104
Posted in Lego by ToyMaster
Hogwarts Moment: Divination Class
| Retailer | Price | Discount Code? | P&P | |
| --- | --- | --- | --- | --- |
| | £24.99 | Yes | | |
| | £24.99 | No | £3.95 | |
LEGO Harry Potter" Hogwarts" Moment: Divination Class (76396) is an instant playset inside a brick-built playbook packed with popular characters and familiar features from Professor Trelawney s Divination classroom, for ages 8+. Bursting with magical play possibilitiesThe LEGO playbook s spellbinding cover unlocks to reveal a magical classroom full of adventures. There are 3 minifigures Professor Trelawney, Harry Potter and Parvati Patil plus lots of cool accessories. Some elements are built in, such as the storage cupboard, while others are detached, like the armchair, desk, chairs, crystal ball and teacups, which lift out to expand the play space. The set combines with others in the range and packs neatly into the closed playbook, so kids can carry it wherever they go and store it neatly until next time. Enchanting gifts for kidsIf you re looking for a truly magical treat, LEGO Harry Potter playsets offer a range of captivating gifts that will delight any young witch or wizard.
EAN: 5702017152646
Posted in Lego by ToyMaster
LEGO Technic: 6×6 Volvo Articulated Hauler RC Truck (42114)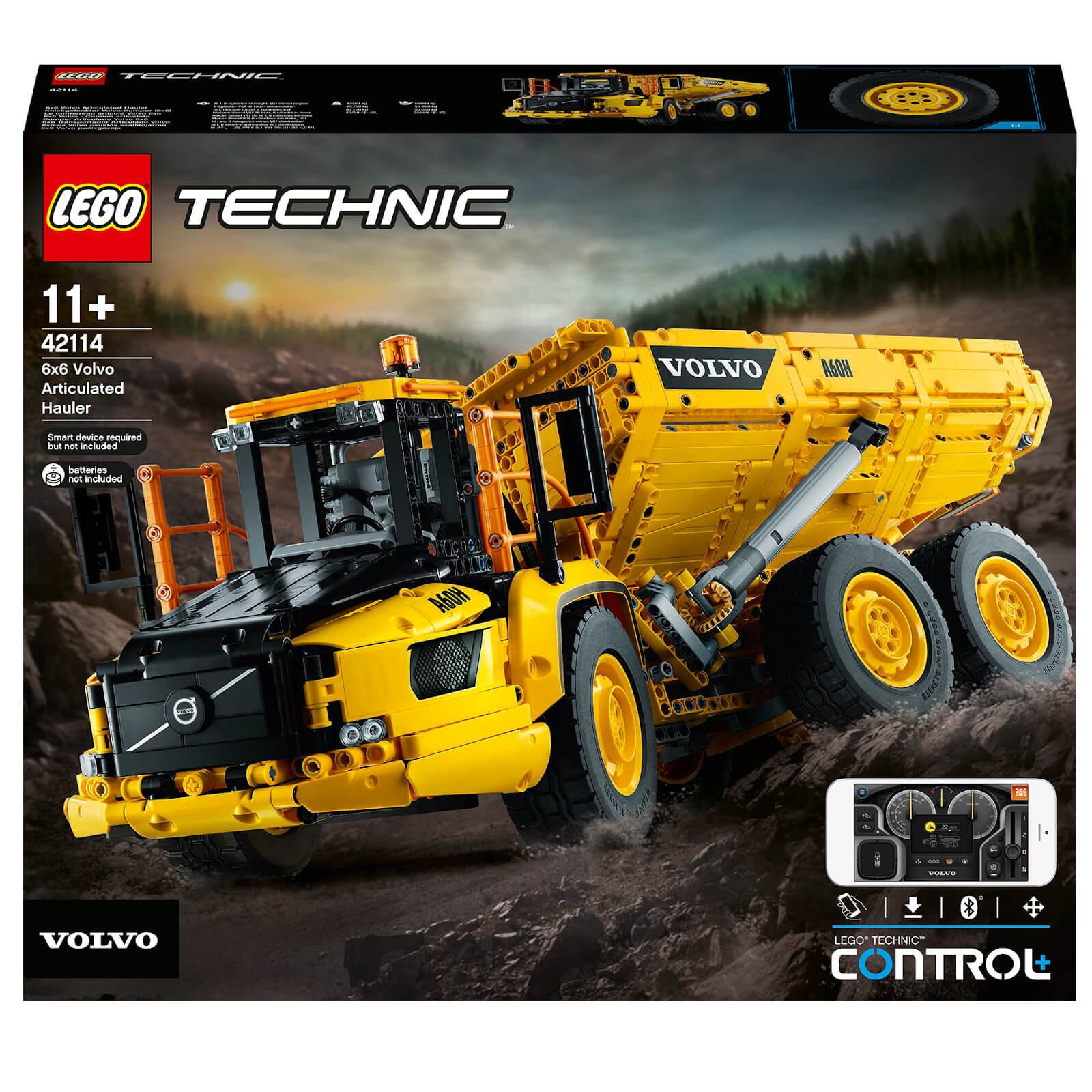 A realistic model version of Volvo s biggest articulated hauler, the LEGO Technic 6×6 Volvo Articulated Hauler (42114) is ideal for kids who love construction vehicles. The truck is powered by 1 large angular position motor, 1 XL motor and 1 L motor with a Bluetooth controlled Smart Hub for realistic functionality. Explore the app for new ways to playThere are lots of authentic details to discover and kids can take control of the truck using the LEGO Technic CONTROL+ app. Use the different control screens to drive forward, reverse, steer, change speed and gear, or unload the hauler s bucket. Kids also get a personalized dashboard with authentic cockpit controls. Challenges and achievements help kids develop their driving skills and there s inspirational content to discover in the app too. Authentic details inspire creative playLEGO Technic construction vehicle playsets are ideal for LEGO fans ready for a new challenge with vehicles that look and drive like the real thing.
EAN: 5702017239224
Posted in Lego by ToyMaster
LEGO Storage Brick 1 – Bright Red (Round)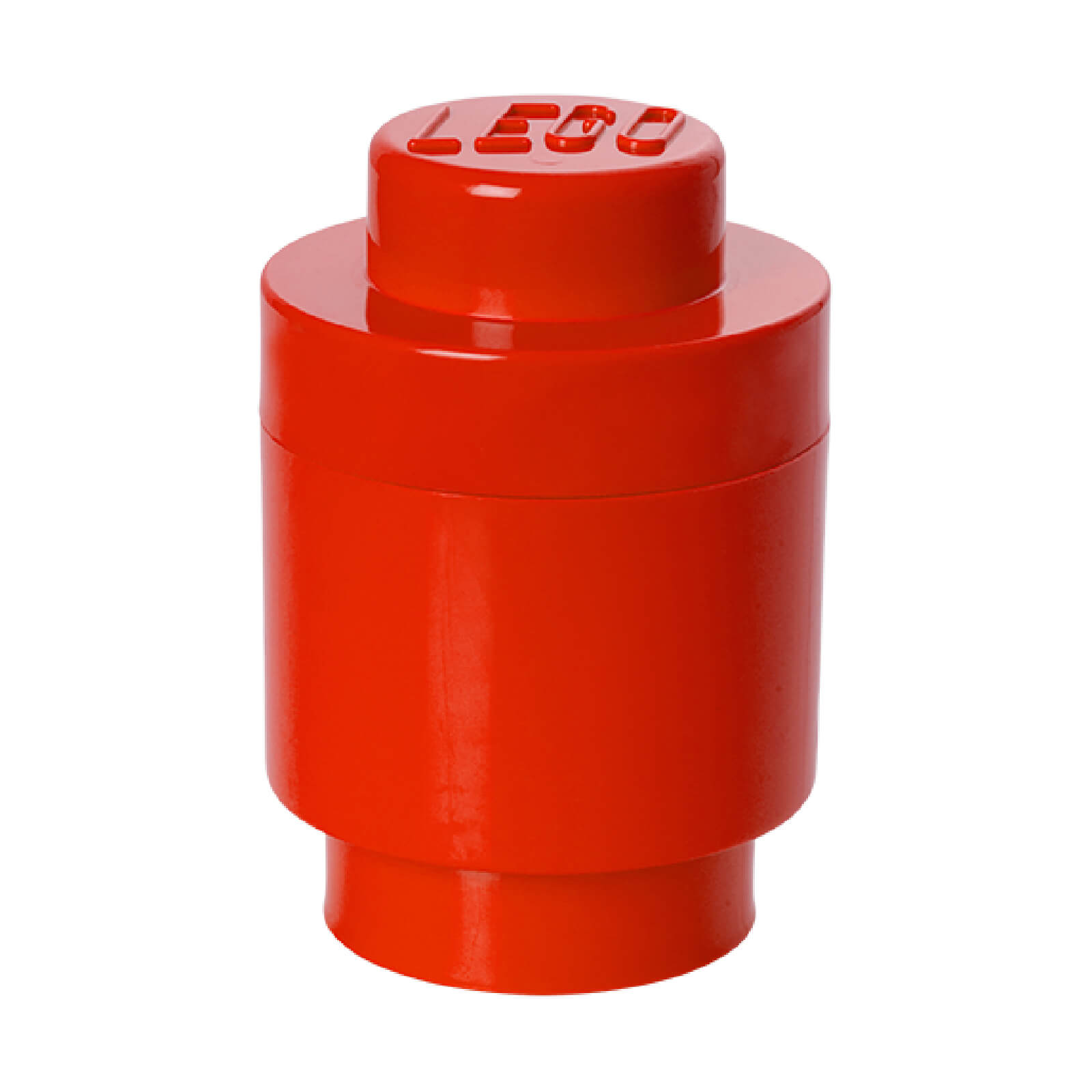 IWOOT – Stuff you really, really wantThe round LEGO Storage Brick 1 will ensure tidying up is fun. Designed in the shape of an oversized LEGO brick, the storage container has a fully removable lid for fast and easy clean ups and is ideal for storing toys, LEGO pieces or anything in your home that needs a home of its own.Features:LEGO Storage Brick 1Bright Red (Round)Oversized LEGO brick shapeFully removable lidSize:Dimensions: H: 20cm x W: 13cm x D: 13cm
EAN: 5711938000011
Posted in Lego by ToyMaster
LEGO Storage Drawer 4 – Dark Grey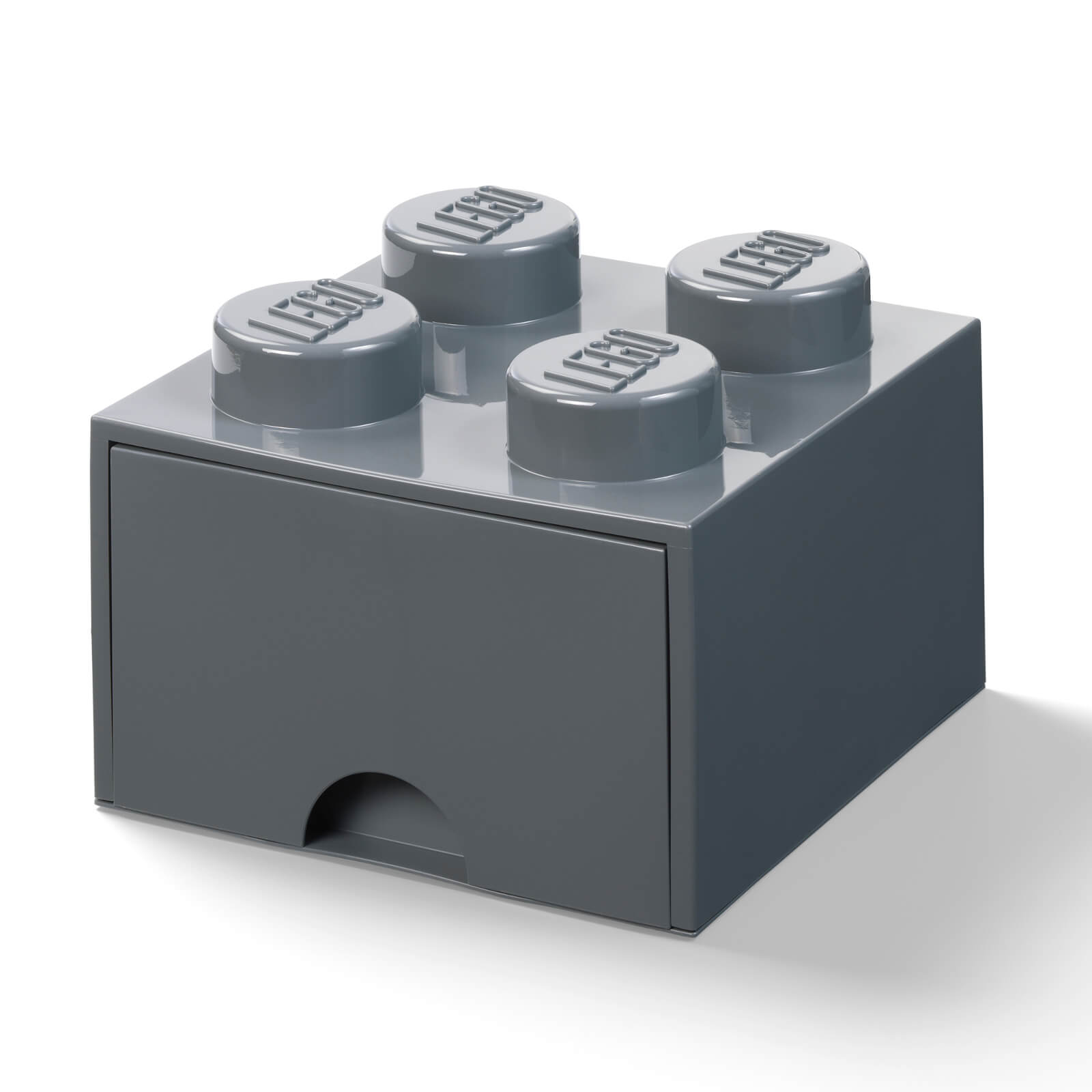 Kids will love tidying up with this giant LEGO brick drawer. Made from easy-to-clean, durable plastic, the unit features a single removable drawer that s big enough for toys, LEGO bricks, toiletries, office supplies and other small items. Just like LEGO bricks, the units are stackable and available in multiple colors, providing the perfect way to brighten any home or office. (Please note: When stacking, always open the drawers on a level surface to avoid the risk of the units tipping over.)
EAN: 5711938034290
Posted in Lego by ToyMaster
LEGO DUPLO Green Building Plate
| Retailer | Price | Discount Code? | P&P | |
| --- | --- | --- | --- | --- |
| | £12.99 | Yes | | |
| | £12.99 | No | £3.95 | |
Measuring over 15 in. (38cm) square, the LEGO DUPLO Green Building Plate (10980) provides the ideal landscape for kids aged 18 months and up to build on, play with and display their wonderful creations. Build preschooler skillsThis 24×24-stud green baseplate is the ideal starting place for little builders. It holds bricks firmly at any angle (even upside down!), opening up an endless world of imaginative play possibilities from grassy gardens to exotic jungles, steep mountainsides to cool, green, flying machines. And, when the building stops, the firm baseplate provides a collapse-free way to transport and display kids handiwork. Playful learning for toddlersParents can share precious developmental milestones as LEGO DUPLO toys put open-ended fun, self-expression and confidence into young children s hands.
EAN: 5702017194882
Search
Recent Posts
Get Social With Us!
Categories
Pages
Toy Retailers
Popular Tags
Toy Archive