Browsing all articles tagged with kit
Posted in Toys by ToyMaster
Pegga Pig Crayola Color Wonder Mess Free Book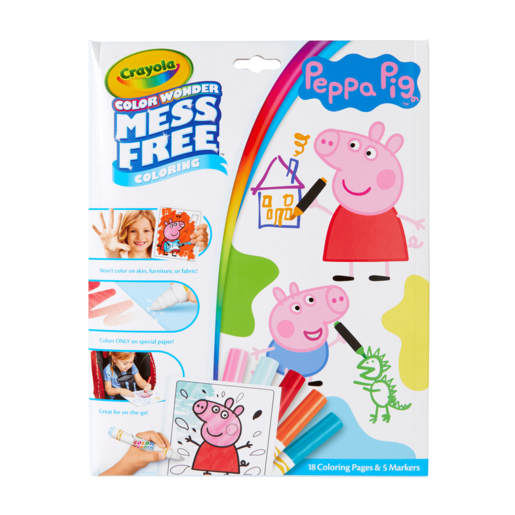 "Peppa Pig is off on an adventure with the Peppa Pig Crayola Color Wonder Mess Free Coloring Book! Join Peppa Pig and all her friends for some arts and crafts fun in this awesome colouring book that comes with five markers which won't colour on skin, furniture or fabric. The special ink only appears on the Color Wonder pages! With 18 Color Wonder pages that all feature scenes with the loveable Peppa Pig, little ones will love bringing the Color Wonder Book to life. A brilliant, no-mess, on-the-go arts and crafts project for 3 and over."
EAN: 71662270001
Posted in Toys by ToyMaster
Paw Patrol Colour Wonder Kit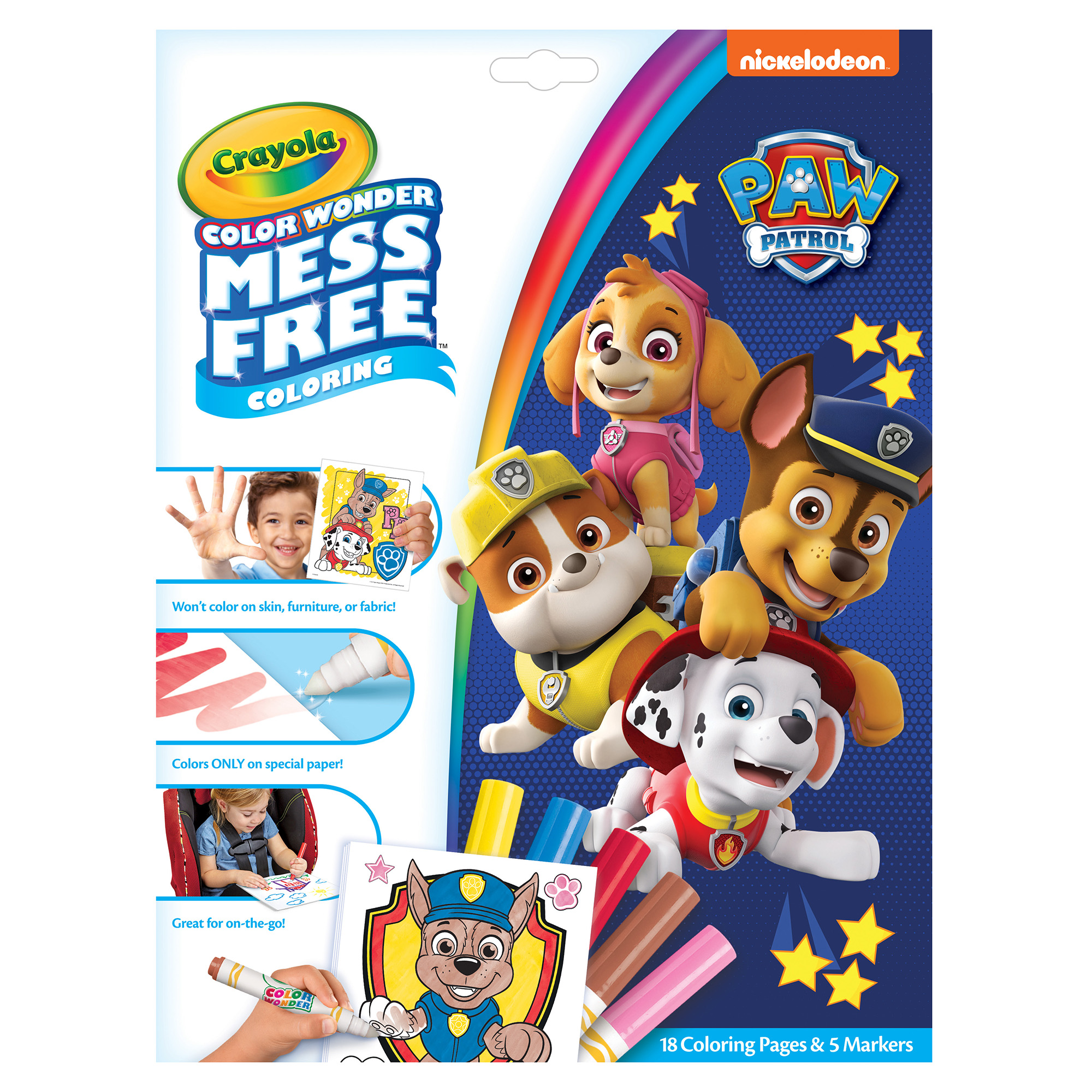 Great for colouring on the road or at home, this Crayola Paw Patrol Colour Wonder Kit allow kids to fully express themselves without making a mess. These markers are filled with special ink that only appears on Colour Wonder paper–and not on fabrics, furniture, skin, or other surfaces. This Paw Patrol set comes with 18 pages of mess free colour pages of wonder featuring Ryder, Chase, Skye and more Paw Patrol friends also 5 markers and 1 colouring wonderbook.
EAN: 71662170110
Posted in Toys by ToyMaster
NPW Make Me A Unicorn Hair Set
This fun Make Me A Unicorn hair set from NPW is perfect for fancy dress parties and aspiring unicorns. Presented in a fun gift box, this set contains a cardboard horn designed for you to wrap your hair around, candy-pink and sugar lilac wash out hair colour sprays and gem stones to adorn your hair for that magical finish.
EAN: 5037200069280
Posted in Toys by ToyMaster
Posted in Toys by ToyMaster
Little Live Pets Rainglow Unicorn Vet Kit
"Little Live Pets Rainglow Unicorn Vet Kit is the perfect gift for budding vets. Set includes five interactive different vet accessories to help make the unicorn get better, just watch her horn change from red to green and blue when she becomes and healthy! There are two different modes — Rainglow mode and Magical Vet mode — to make playtime extra fun, while the unicorn is so soft and cuddly she's sure to be your little one's best friend. Suitable for children aged 4 and over."
EAN: 630996288634
Posted in Toys by ToyMaster
Harry Potter Wingardium Leviosa Kit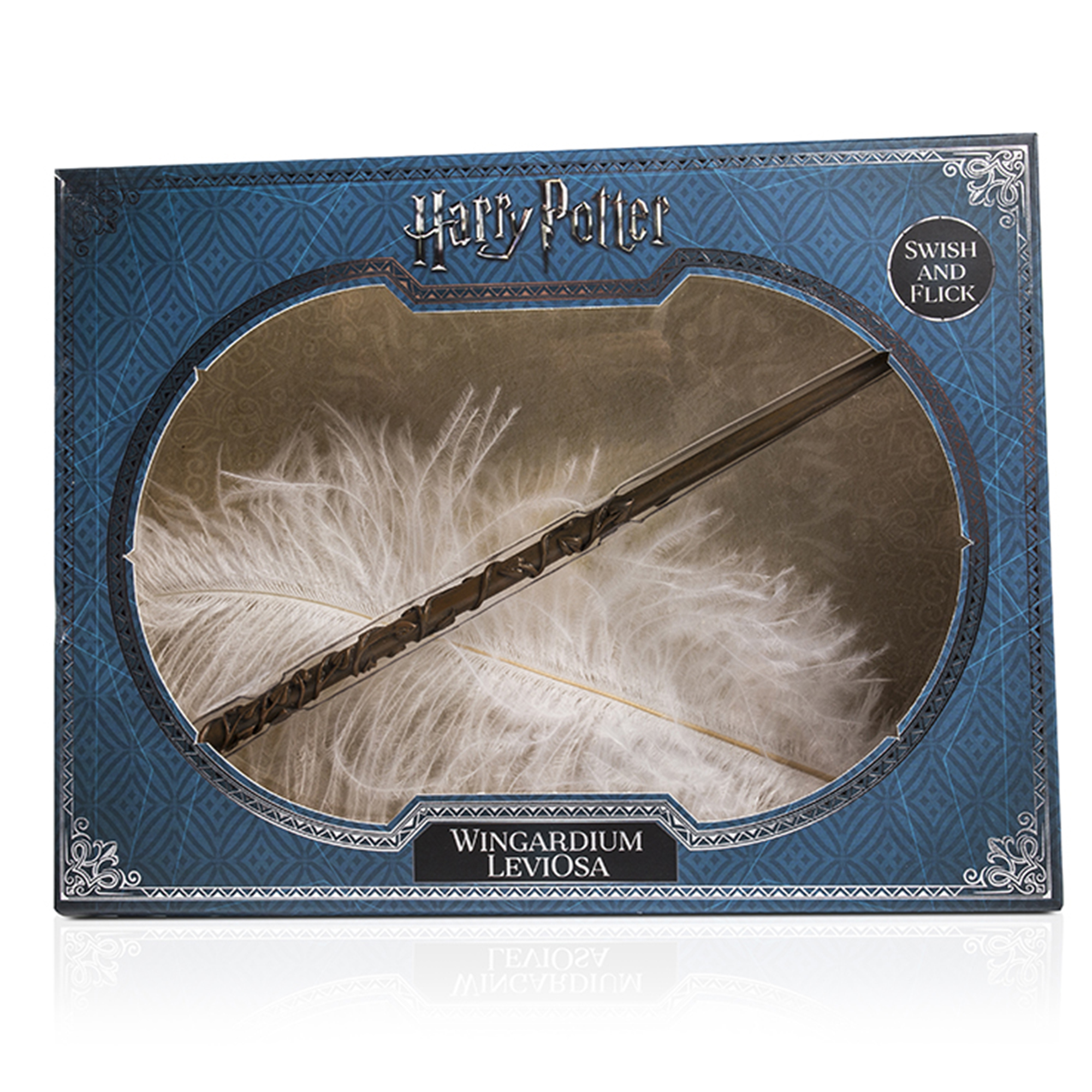 Astonish your friends and family with the Harry Potter Wingardium Leviosa Kit as you recreate the scene from the first Harry Potter film where Hermione Granger perfects the Levitation Charm.
EAN: 5055394010420
Posted in Toys by ToyMaster
Pop! Vinyl: Disneys Talespin – Kit Cloudkicker
Check out this cool collectible Funko POP! Vinyl figure of Kit Cloudkicker from Disney's Talespin. This highly detailed miniature looks like the character you know and love, just with a larger head and a few cartoon-like flourishes that these iconic collectibles are known for. Standing at almost 10cm tall it makes a brilliant buddy for your desk, shelf or mantle.
EAN: 889698320887
Posted in Toys by ToyMaster
Posted in Toys by ToyMaster
Orb Slimi Cafe Sweet Treats Creation Kit
"Create your own slimy, squashy café creations with the Soft'n Slo Squishies Orb Slimi Café Decoration Kit. Stack, decorate, drizzle, and squeeze your squishy cake as you make a slimy masterpiece! Separate the pieces and put them together in lots of different ways. Decorate your creations with an array of colourful toppings as you stack and restack them for a variety of funky designs. The Sweet Treats Creation Kit contains one Slimi Cafe Squishie, one mould, and three unique toppings to decorate, so get creating! For ages 8 and over."
EAN: 622222128371
Posted in Toys by ToyMaster
Search
Recent Posts
Get Social With Us!
Categories
Pages
Toy Retailers
Popular Tags
Toy Archive