Browsing all articles tagged with jigsaw | toys4xmas
Posted in Toys by ToyMaster
Posted in Toys by ToyMaster
Posted in Toys by ToyMaster
Posted in Toys by ToyMaster
Posted in Toys by ToyMaster
Trefl Funny Dog Portraits Jigsaw Puzzle – 1000pcs.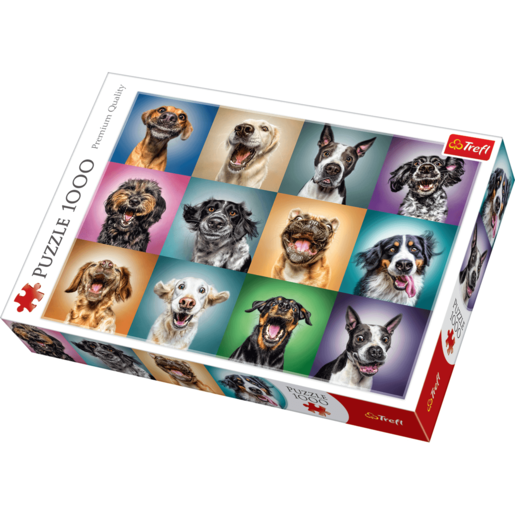 "This Funny Dog Portraits Jigsaw Puzzle from Trefl shows that it's not just humans who pull funny faces! Complete the 1000 piece puzzle to see all of these pups' toothy grins. This is a high-quality puzzle made of thick cardboard and covered with a special non-reflective layer to make sure the picture is super clear. At 68x48cm when finished, you'll want to rebuild this puzzle again and again to see your favourite posing pups. For puzzlers 12 and over."
EAN: 5900511104622
Posted in Toys by ToyMaster
Ravensburger Disney Christmas 1000pc Jigsaw Puzzle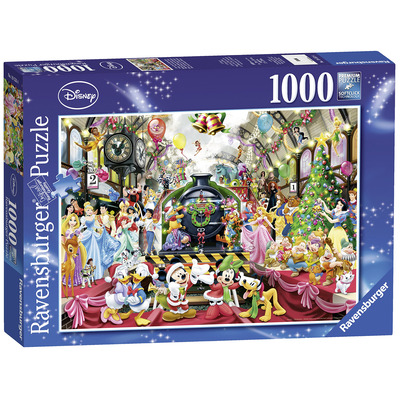 Get into the Christmas mood with this jigsaw showing over 60 characters from the wonderful world of Disney. Spot lots of your favourite Disney and Disney Pixar characters as they gather at the railway station, ready to board the train and travel to a magical Christmas destination. Winnie, Piglet, Eeyore and Tigger ensure the steam locomotive is decorated with lights, bows and a Mickey shaped garland, whilst Mickey himself takes on the role of Santa, with a large sack of presents. Other characters included in this fabulously festive scene include Cinderella, Aurora, Belle, Rapunzel, Ariel, Merida, Tiana, Minnie Mouse, Donald and Daisy Duck, Tinker Bell, Bambi, Buzz Lightyear, Woody, Mike, Sulley, Pinocchio, Peter Pan and Captain Hook. This 1000 piece jigsaw puzzle is ideal to enjoy with friends, family, or just on your own as you sort through the high quality pieces and assemble the fabulously detailed and colourful scene. High quality 1000 piece cardboard jigsaw puzzle. The finished puzzle measures 70 x 50cm when complete. Suitable for ages 12 years and up. Made from strong premium grade cardboard, with linen finish print to minimise glare on puzzle image. At Ravensburger we have over 50 years' worth of experience in the manufacture of puzzles. Not only do we make the best selection of puzzles, we also pride ourselves on having the highest quality. Individual pieces are stamped with such precision that a quiet click can be heard when one piece is inserted in the other – this phenomenon is so unique that we have given it its own name 'Softclick Technology.' Our puzzles are made using unique punching templates and punching tools, which are hand-crafted with watchmaker precision to ensure the greatest possible accuracy and variety of the puzzle pieces.
EAN: 4005556195534
Posted in Toys by ToyMaster
Unicorns in the Forest Jigsaw Puzzle (500 Pieces)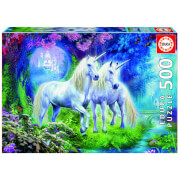 | Retailer | Price | Discount Code? | P&P | |
| --- | --- | --- | --- | --- |
| | £9.95 | No | | |
| | £9.95 | Yes | | |
A beautiful, mystical 500 piece Educa Borras jigsaw puzzle featuring a pair of stunning white Unicorns roaming in the forest. Approximate size of the assembled puzzle: 34 x 48 cm. For age 8 plus Safety warning: Not suitable for children under 36 months, small parts, choking hazard.
EAN: 8412668176485
Posted in Toys by ToyMaster
Sunset in Paris 3000 Piece Puzzle
Sunset in Paris Jigsaw Puzzle: What is it? Itís a puzzle featuring a beautiful image of the Eiffel Tower with the sun setting behind it. About the product Itís made up of 3000 pieces, which are made from high-quality, renewable, environmentally friendly materials. It measures about 120 cm x 85 cm when fully assembled. Why you should buy it Itís an excellent way to pass the time and its illustration is (ahem) magnifique. Order your Eiffel Tower Jigsaw Puzzle now!
EAN: 8412668176751
Posted in Toys by ToyMaster
Once Upon A Time, Anne Stokes 1000 Piece Puzzle
Once Upon a Time Jigsaw Puzzle: What is it? Itís a puzzle, full of mythical imagination, that features a medieval heroine and a dragon! About the product Itís made up of 1000 pieces, which are made from high-quality, renewable, environmentally friendly materials. It measures about 85 cm x 60 cm when fully assembled. Why you should buy it Breathe new imagination into your puzzle building and order this Once Upon a Time 1000 piece jigsaw puzzle now!
EAN: 8412668170995
Posted in Toys by ToyMaster
Harry Potter – Hogwarts Express 3D Jigsaw Puzzle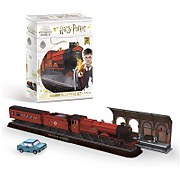 Muggles witches and wizards get ready to climb aboard this beautifully detailed and impressive Hogwarts Express 3D Puzzle! The Hogwarts Express 3D Puzzle is the perfect gift for any fan of the magical wizarding world Harry Potter! Ceate your very own magic as your assemble your own impressive 3D models of the Hogwarts Express platform 9 ĺ and Arthur Weasleyís famous flying car in the comfort of your own home and travel back to exciting scenes from the Harry Potter saga Perfect for any Potter fan 8 years and over this superbly detailed 180-piece 3D puzzle can be assembled with no need for tools or scissors just pop out the pieces and connect using tabs and holes and follow the easy-to-use instruction The striking Hogwarts Express model measures 75 x 17 x 14 5 cm a perfect keepsake gift for any Harry Potter fan! Create the complete wizarding world with other 3D puzzles in the series including The Hogwarts Castle Gringotts Bank Quality Quidditch Supplies Olivanders Wand Shop and Weasleys' Wizard Wheezes.
EAN: 5012822076359
Search
Recent Posts
Get Social With Us!
Categories
Pages
Toy Retailers
Popular Tags
Toy Archive