Browsing all articles tagged with game | toys4xmas
Posted in Board Games by ToyMaster
Posted in Toys by ToyMaster
Funkoverse Strategy Game 2 Characters – Jurassic Park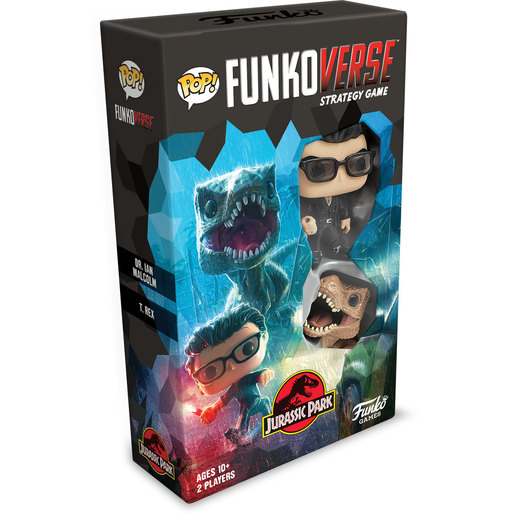 | Retailer | Price | Discount Code? | P&P | |
| --- | --- | --- | --- | --- |
| | £24.99 | Yes | | |
| | £25.00 | No | £3.99 | |
"Bring the magic of Jurassic Park to life with this exciting Funkoverse Strategy Game. Containing two Funko Pop! characters, with this cool strategy game players go head-to-head in exciting scenarios, using each character's unique abilities to gain points and achieve victory! Each pack contains two exclusive Funko Pop! figures (not available anywhere else), a double-sided board, tokens, cards, dice, plus a special item. For between 2 – 4 playersPlaying Time: 20-60 minutes Suitable for children aged 10 years and over. "
EAN: 889698458894
Posted in Board Games by ToyMaster
80s Escape Room Board Game
| Retailer | Price | Discount Code? | P&P | |
| --- | --- | --- | --- | --- |
| | £19.99 | Yes | | |
| | £24.99 | No | | |
80's Escape Room Board Game
EAN: 5056004323275
Posted in Board Games by ToyMaster
Taskmaster Board Game – Expansion Pack
| Retailer | Price | Discount Code? | P&P | |
| --- | --- | --- | --- | --- |
| | £9.99 | No | | |
| | £9.99 | Yes | | |
Welcome to the TASKMASTER Game Expansion Pack! For use with the bestselling Taskmaster Board Game, this Expansion Pack offers exclusive new content. It contains 40 all-new task cards, exclusive video tasks that are updated with special seasonal video tasks throughout the year, 10 Prize Task selector cards, a little Alex Horne playing piece and 50 self-portrait paper refill slips. A must for the Taskmaster fan!
EAN: 5060756132634
Posted in Toys by ToyMaster
Quadefy Strategy Game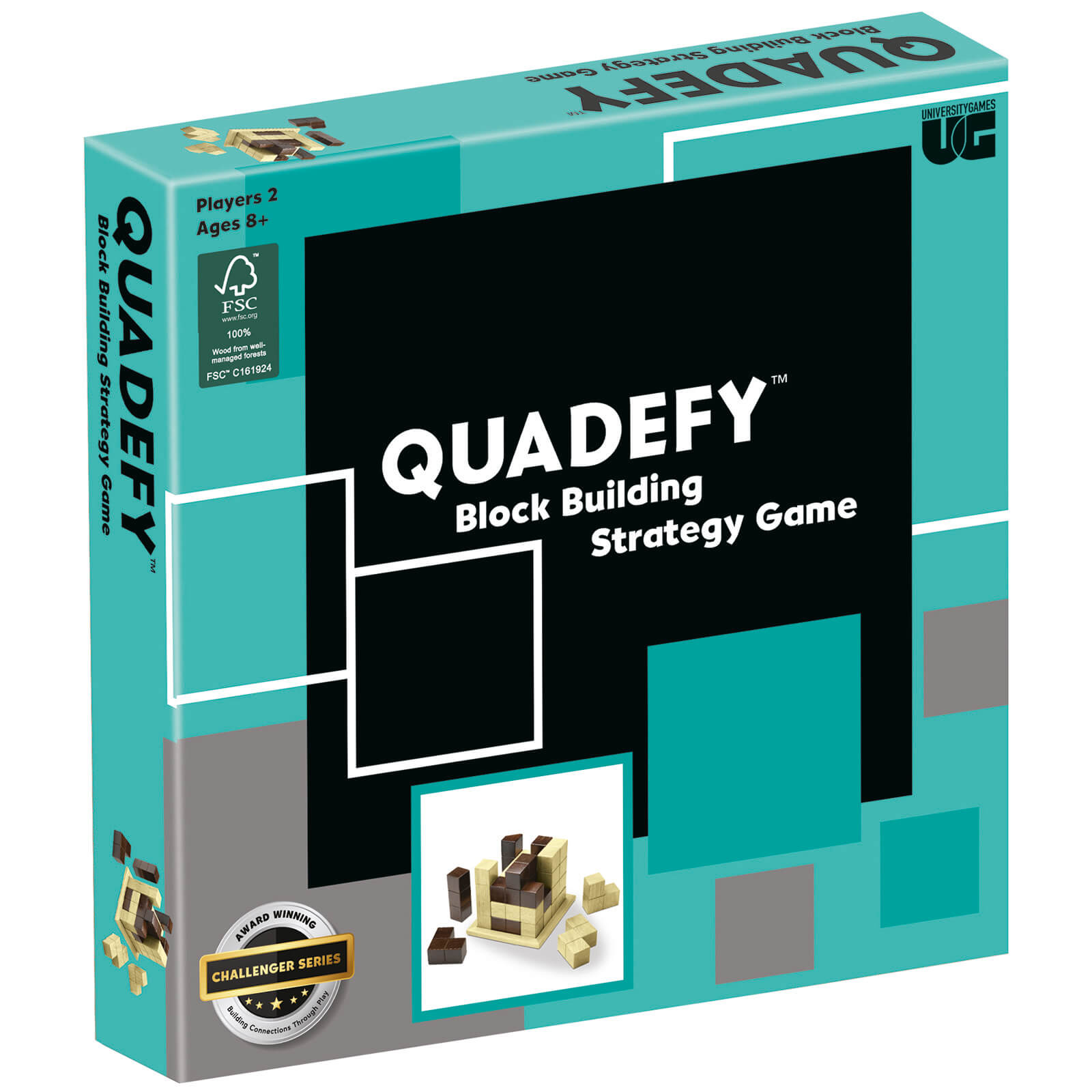 Quadefy is a fast-playing, wooden block building strategy game that is played in three dimensions. Easy to learn and quick to play, Quadefy uses visual spatial skills and strategies that will keep you on your toes! Players take turns stacking their game pieces on the base, each attempting to keep their entire game piece 'in bounds.' This means that the piece must be completely over the game base and no more than four cubes high. The first player to force their opponent to have to play out of bounds is the winner! Every move is both offensive and defensive, making Quadefy very fun and strategic game which plays differently every time! Crafted from high quality FSC certified wood, this fun strategic game makes a great gift and a beautiful accessory for any coffee table. Suitable for 2 or more players age 8 years and over.
EAN: 5056015084479
Posted in Toys by ToyMaster
Guess Poo? Game
| Retailer | Price | Discount Code? | P&P | |
| --- | --- | --- | --- | --- |
| | £14.99 | Yes | | |
| | £17.99 | No | | |
Guess Poo? Game
EAN: 5036394230452
Posted in Toys by ToyMaster
Nine Lives Game
| Retailer | Price | Discount Code? | P&P | |
| --- | --- | --- | --- | --- |
| | £7.49 | Yes | | |
| | £8.99 | No | | |
118421 – Nine Lives Game
EAN: 5056004333359
Posted in Board Games by ToyMaster
Dixit Board Game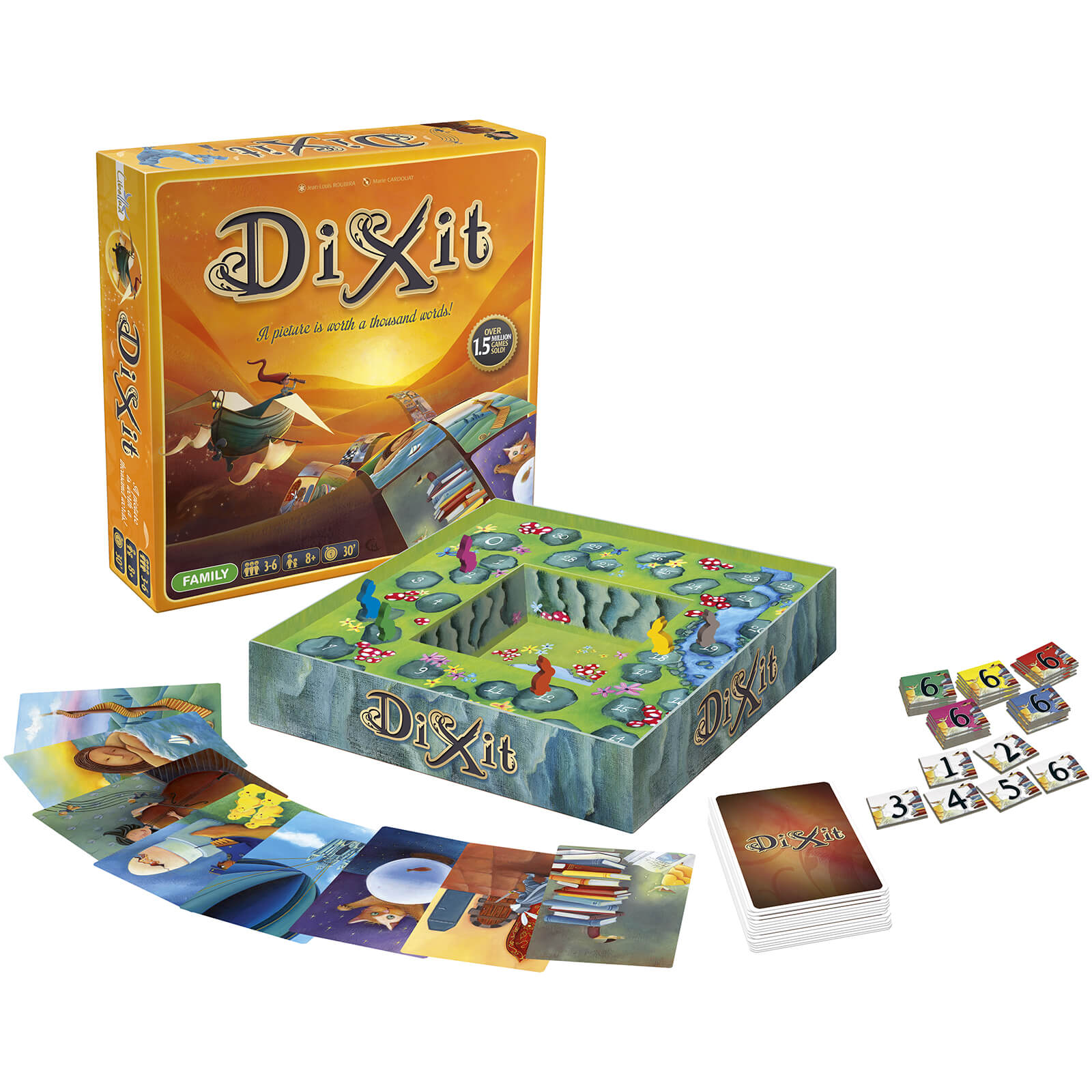 One player is the storyteller for the turn and looks at the images on the 6 cards in her hand. From one of these, she makes up a sentence and says it out loud (without showing the card to the other players). Each other player selects the card in their hands which best matches the sentence and gives the selected card to the storyteller, without showing it to the others. The storyteller shuffles her card with all the received cards. All pictures are shown face up and every player has to bet upon which picture was the storytellers. If nobody or everybody finds the correct card, the storyteller scores 0, and each of the other players scores 2. Otherwise the storyteller and whoever found the correct answer score 3. Players score 1 point for every vote for their own card. The game ends when the deck is empty or if a player scores 30 points. In either case, the player with the most points wins the game. The base game and all expansions have 84 cards each.
EAN: 3558380085348
Posted in Toys by ToyMaster
Bad Choices Card Game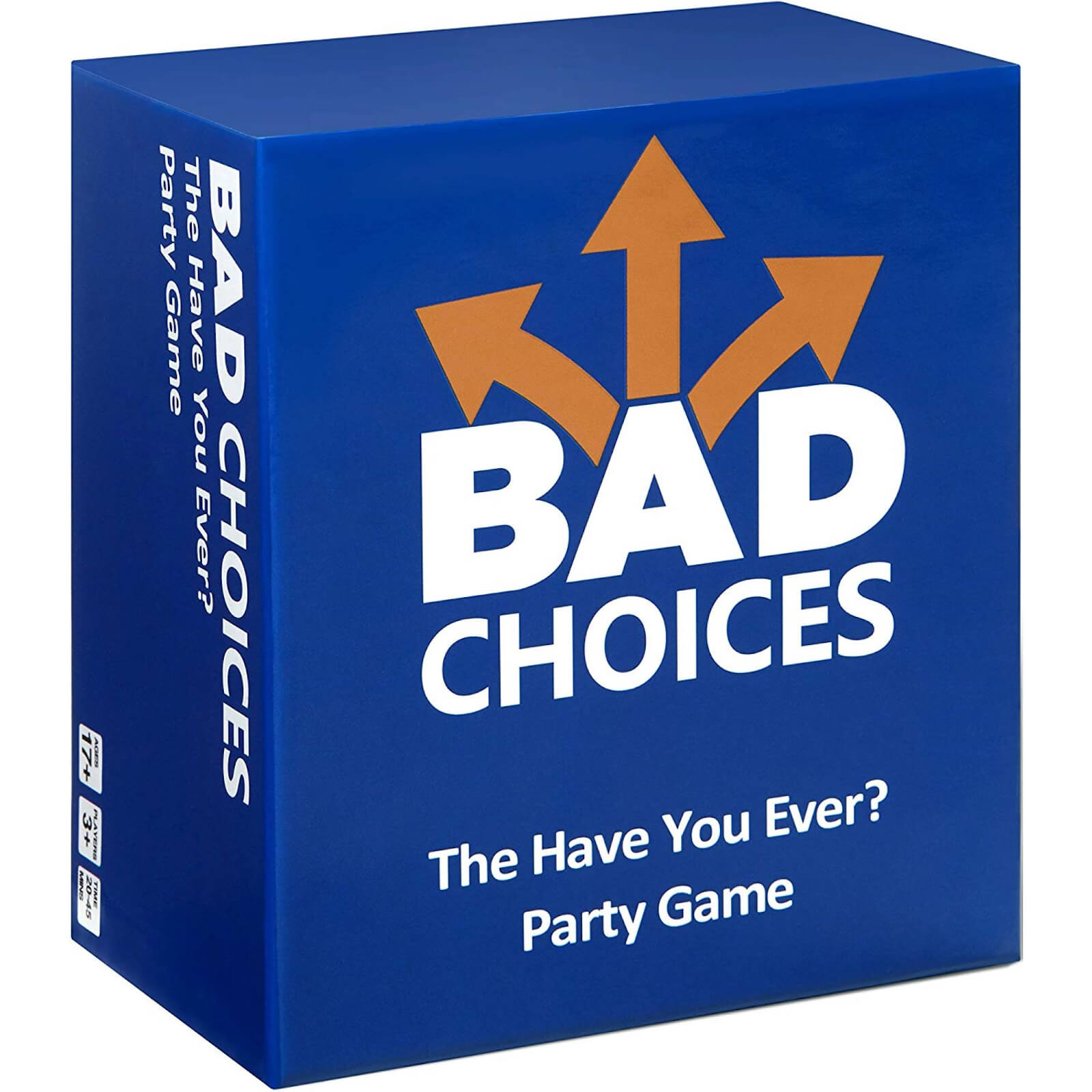 IWOOT – Stuff you really, really wantHILARIOUS ADULT PARTY GAME: Bad Choices is the naughty love child of 'Never Have I Ever' and 'UNO'. This is the adult party game for finding out hilarious truths, secrets and stories about your friendsEASY TO LEARN RULES: 300 Hilarious Cards that will have everyone laughing. Created by the creator of the savage adult party game BAD PEOPLEEXAMPLE QUESTIONS: "Have you ever woken up next to someone who you didn't know?", Have you ever had a drink thrown in your face? , "Would you rather win $50,000, than have your best friend win $500,000?" Plus so many next level questions that we can't even write in the descriptionPERFECT FOR PARTIES AND GAMES NIGHT: It's the most fun and savage card game ever! Awesome board game to play with friends, games night, at a party, office party, dinner parties etc. Includes optional drinking games rulesCALLING YOUR FRIENDS OUT IS HILARIOUS AND YOU CAN PLAY BAD CHOICES 1000's OF TIMES: The gameplay changes each time based on who you are playing with. Ages: 18+, Time: 20-45 Minutes, Players: 3+
EAN: 866157000375
Posted in Toys by ToyMaster
Guinness Pub Quiz Trivia Game
A great gift for any Guinness or trivia fan! Unique pub quiz questions, across 5 different general knowledge categoires. Ee catching packaging and Guinness Shapes cards make this the perfect gift for an Guinness fan.
EAN: 5056015084516
Search
Recent Posts
Get Social With Us!
Categories
Pages
Toy Retailers
Popular Tags
Toy Archive