Browsing all articles tagged with friends
Posted in Lego by ToyMaster
Posted in Toys by ToyMaster
Fisher-Price Imaginext DC Super Friends - Wonder Woman Flight Suit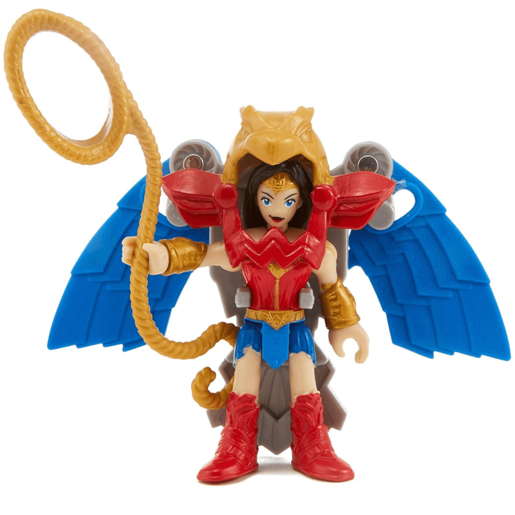 "Gotham is safe whenever Batman is in town, and this awesome Fisher-Price Imaginext DC Super Friends – Batman Beyond figure is here to save the day. This cool Batman Beyond figure comes with his fully loaded motorcycle. Use the disk launcher to shoot red disks towards bad guys and stop them in their tracks! Push another button and Batman's motorcycle transforms into a glider, so he can soar through the air and chase villains no matter where they go. Fun for super heroes aged 3 and over."
EAN: 27084828818
Posted in Lego by ToyMaster
LEGO Friends Emma Minifigure Link Watch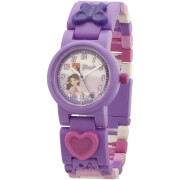 Let's get creative! Prepare for endless design possibilities with the LEGO Friends Emma Buildable Watch with Link Bracelet. Emma is an artist and can't go anywhere without her sketchbook to draw pictures of all the amazing things she discovers every day. Use Emma's quirky imagination to design the multi coloured, interchangeable watch links into a watch you'll love. Get ready to take your new BBF on your greatest adventure and let her funky personality shine through your watch strap! Features: Display type: Analogue Manufacturer's warranty: 2 years Battery type: 1x SR626SW (Seizaiken) Age: 6+ Safety: PVC free, conforms with relevant EU and US safety standards Water resistancy: 50m/165ft Lens: Scratch resistant acrylic lens
EAN: 5060286805015
Posted in Lego by ToyMaster
LEGO Friends Stephanie Minifigure Link Watch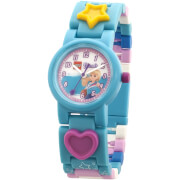 Ready, set, GO! The LEGO Friends Stephanie Buildable Watch with Link Bracelet is every sporty girl's BFF. Stephanie is an excellent swimmer and lifeguard with a passion for sports and health. She loves to coach her friends and plan their daily activities. With your new Stephanie watch you can take your new friend on all your secret missions. The multicoloured interchangeable watch links with customised element links are sure to lead you all the way to victory! Features: Display type: Analogue Manufacturer's warranty: 2 years Battery type: 1x SR626SW (Seizaiken) Age: 6+ Safety: PVC free, conforms with relevant EU and US safety standards Water resistancy: 50m/165ft Lens: Scratch resistant acrylic lens
EAN: 5060286805046
Posted in Lego by ToyMaster
LEGO Friends Olivia Minifigure Link Watch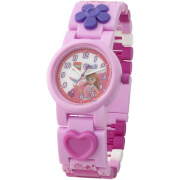 Prepare to meet your newest invention! The LEGO® Friends Olivia Buildable Watch with Link Bracelet is the perfect accessory for mad scientists like Olivia. Olivia loves inventing new gadgets and figuring out codes! She is always helping her BFFs by creating devices and robots to fix all sorts of sticky situations. With buildable, interchangeable watch links your new watch is sure to be your greatest invention. Unique element links help bring out Olivia's character so you can lure her out of the lab and let her follow you on adventures! Features: Display type: Analogue Manufacturer's warranty: 2 years Battery type: 1x SR626SW (Seizaiken) Age: 6+ Safety: PVC free, conforms with relevant EU and US safety standards Water resistancy: 50m/165ft Lens: Scratch resistant acrylic lens Case Diameter: 25mm Case Thickness: 10mm
EAN: 5060286805039
Posted in Toys by ToyMaster
Fisher-Price Thomas & Friends TrackMaster – Gordon
"Create your own adventures for Thomas & Friends with the Fisher-Price TrackMaster engines. Big, blue Gordon is the fastest engine on the Island of Sodor and pulls the express train on the main line. This die-cast engine is highly detailed and features a plastic connector that allows Gordon to be attached to other Thomas & Friends Trackmaster engines. Gordon is perfect for push along play or for combining with other Thomas & Friends TrackMaster playsets to recreate all your favourite moments from the show. Thomas & Friends fun for fans 3 and over."
EAN: 887961702538
Posted in Lego by ToyMaster
LEGO THE LEGO MOVIE 2 Playtime 70822 Unikittys Sweetest Friends EVER!
"What could be the most awesome, sweetest treat in the LEGO MOVIE 2 universe? Why, a delicious drink and a sweet treat with Unikitty and her friend's Ice Cream Cone and Chocolate Bar of course! Build all three delectable characters with THE LEGO MOVIE 2 Unikitty
EAN: 5702016367942
Posted in Lego by ToyMaster
Posted in Lego by ToyMaster
LEGO Friends Olivias Hamster Playground 41383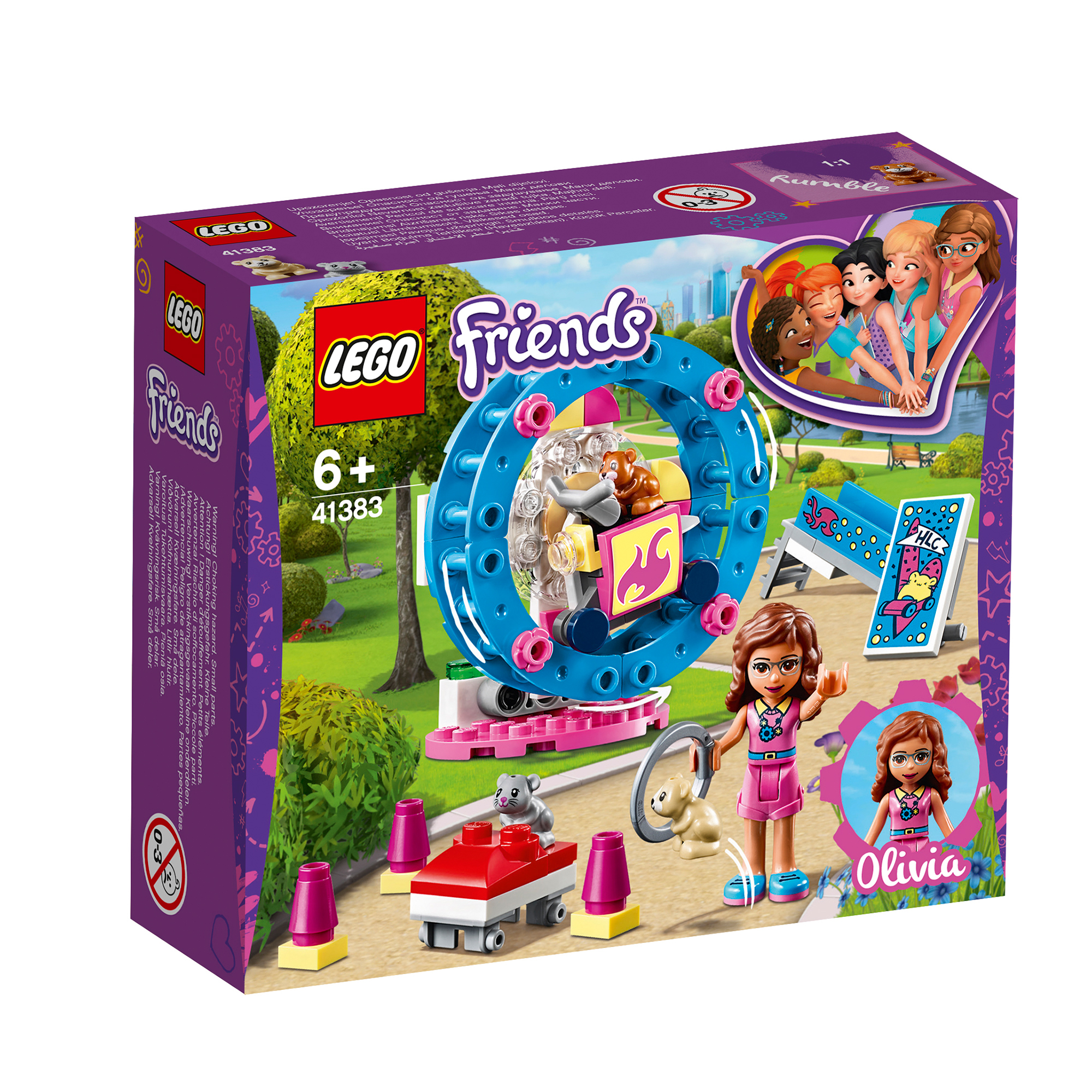 Give the hamsters a workout in the LEGO Friends Olivia's Hamster Playground (41383)! Olivia has been putting her inventing talents to work so that these LEGO Friends animals can have fun. She has created a clever hamster wheel she can control with the hi-tech control panel. Spin the wheel and watch as Harry rides the mini motorbike round and round. Take the bike of the wheel and he'll zoom around the playground and through the slalom. Launch Rumble off the ramp in his little car, and help Molly jump through the hoop. What amazing performing pets!Includes a LEGO Friends Olivia mini-doll figure, plus Rumble, Harry and Molly the hamster figures. Features a spinning hamster wheel and a hamster car and motorcycle. Accessory elements include slalom cones, a playground sign and hoop.
EAN: 5702016394856
Posted in Lego by ToyMaster
LEGO Friends Mias Foal Stable 41361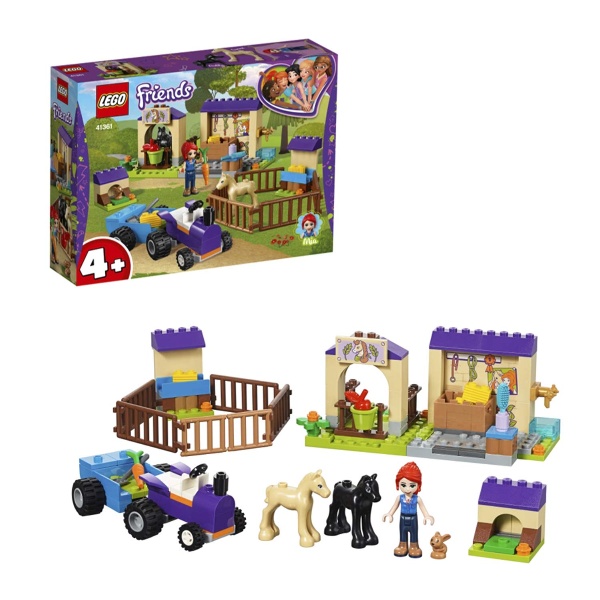 Help LEGO Friends Mia care for her foals and the bunny down at the LEGO Friends Mia's Foal Stable (41361). Lead Dolly and Fame to the paddock so they can stretch their legs. Back at the stables, give them an apple or carrot while you brush and groom them so they look their best, then hop in the tractor to get them some hay for their beds.LEGO 4+ sets are specially designed to be fun and easy for youngsters and help to grow their confidence with simple building steps for the perfect start to LEGO brick building. Includes a LEGO Friends Mia mini-doll figure, plus 2 foal figures and a rabbit figure. This set features an easy-to-build toy horse stable, tractor, bunny house and foal pen.
EAN: 5702016370256
Search
Recent Posts
Get Social With Us!
Categories
Pages
Toy Retailers
Popular Tags
Toy Archive