Browsing all articles tagged with friends
Posted in Toys by ToyMaster
Fisher-Price Thomas & Friends TrackMaster – Percy
"Create your own adventures for Thomas & Friends with the Fisher-Price TrackMaster engines. Percy is a cheeky, young engine who loves playing, teasing other engines and delivering the mail on the Island of Sodor. This die-cast vehicle is highly detailed and features a plastic connector that allows Percy to be attached to other Thomas & Friends Trackmaster engines. Percy is perfect for push along play or for combining with other Thomas & Friends TrackMaster playsets to recreate all your favourite moments from the show. Thomas & Friends fun for fans 3 and over."
EAN: 887961702347
Posted in Toys by ToyMaster
Fisher-Price Thomas & Friends TrackMaster – Merlin the Invisible
"Create your own adventures for Thomas & Friends with the Fisher-Price TrackMaster engines. Merlin is an experimental engine with three funnels who believes he can turn invisible. This die-cast vehicle is highly detailed and features a plastic connector that allows Merlin the Invisible to be attached to other Thomas & Friends Trackmaster engines. Merlin is perfect for push along play or for combining with other Thomas & Friends TrackMaster playsets to recreate all your favourite moments from the show. Thomas & Friends fun for fans 3 and over."
EAN: 887961702583
Posted in Toys by ToyMaster
Fisher-Price Rainforest Friends 3-in-1 Musical Mobile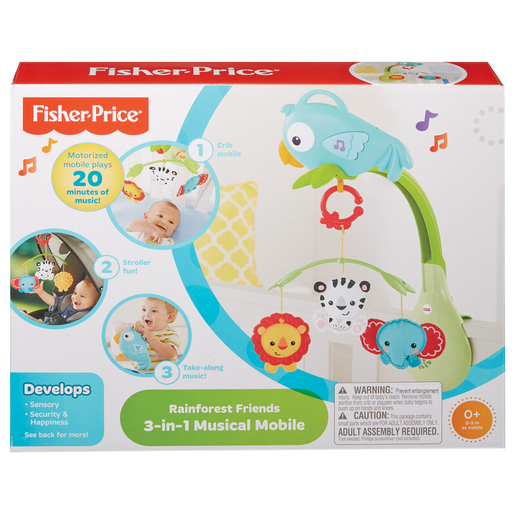 "Your little one will be calmed and soothed by this enchanting rainforest mobile. This Musical Mobile features four adorable animal friends and three different modes to enjoy. It can be used as a musical crib mobile, an attachment for your pushchair, or simply as a take-along toy! On top of the mobile sits a musical bird who plays tuneful sounds and up to 20 minutes of music, comforting your baby at nap or bedtime. When you're on the go, you can attach the mobile to your baby's pram so keep them entertained while you're out and about. Suitable for 0 months and over."
EAN: 887961086324
Posted in Toys by ToyMaster
Winnie The Pooh & Friends Eeyore Comfort Blanket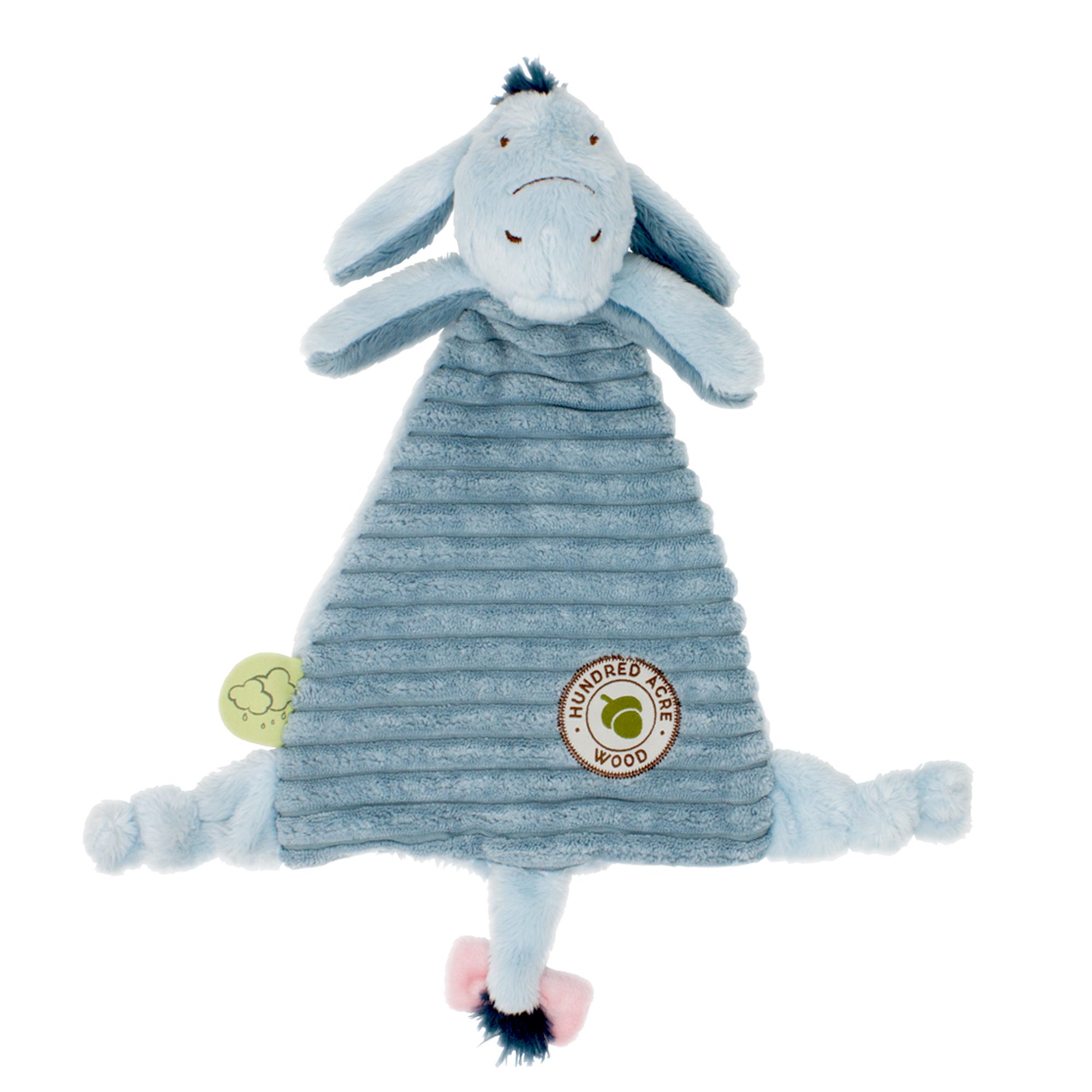 The super soft Eeyore Comfort Blanket, made from highest quality, premium plush fabric, makes the perfect cuddle companion. Based on the character featured in A.A Milne?s heart-warming Tales of Winnie The Pooh from the Hundred Acre Wood storybooks, the classically stylized character-led Comfort Blanket features beautiful embroidered detailing and premium multi-textured, tactile fabric to encourage sensory play. The Eeyore Comfort Blanket is hand washable and suitable from birth.
EAN: 5014475014757
Posted in Toys by ToyMaster
Mario Kart and Friends (500 Pieces)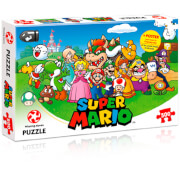 Jump into the world of Super Mario! With this 500-piece puzzle you can create a big, colourful portrait of Mario, Luigi and their friends – a real highlight for every Super Mario fan! Are you ready for this challenge? Features: Age 14+ 1+ Player
EAN: 5036905029476
Posted in Toys by ToyMaster
Funko Pop! Television: Friends – Phoebe Buffay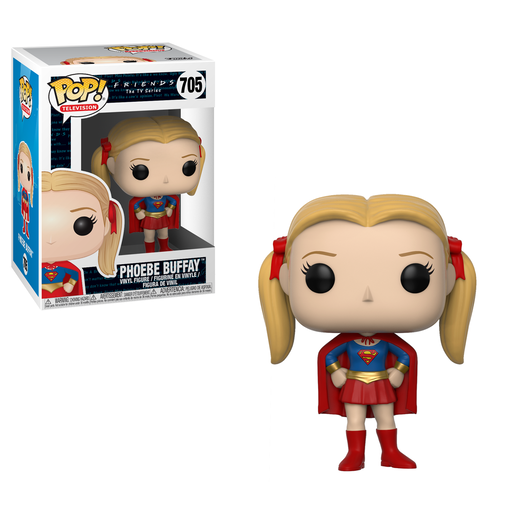 "Bring the fun and action of Friends to life with this Funko Pop! Television: Friends – Phoebe Buffay figure. This character-inspired Phoebe Funko Pop! is made from high-quality vinyl and is the perfect addition to any collection. Phoebe comes in his own illustrated, windowed box, so you can see all the details up close without breaking into the package. Add Phoebe to your Friends collection or start a new display with Phoebe at the centre! Suitable for ages 3 and over."
EAN: 889698327497
Posted in Lego by ToyMaster
LEGO Friends: Mias Tree House (41335)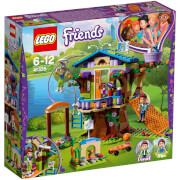 | Retailer | Price | Discount Code? | P&P | |
| --- | --- | --- | --- | --- |
| | £19.99 | No | Free | |
| | £22.99 | No | | |
| | £24.99 | No | £3.95 | |
| | £25.00 | No | £2.99 | |
| | £25.00 | No | £5.50 | |
Help Mia turn her brother's tree house into the perfect park hangout spot for all her friends with the LEGO Friends Mias Tree House 41335. Pack Daniel's belongings into a box in the roof before he leaves for college, and help Mia decorate by putting up pictures of her friends and family. Scramble up the net to the second floor and use the water gun to keep out any unwanted visitors! Then slide down the zip wire to visit Mia's bunny Mim
EAN: 758710717847
Posted in Lego by ToyMaster
Lego Drink Bottle Friends Green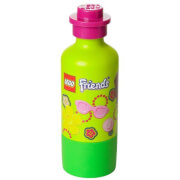 The LEGO Friends Drinking Bottle is perfect for any little princess. The brightly coloured plastic bottle features a bright pink supersized LEGO stud screw top complete with the LEGO logo and a LEGO Friends design on the bottle. This drinking bottle is great teamed up with a packed lunch in the LEGO Friends Lunch Box for lunch at school or the office. – A.D. Features: Supersized bright pink LEGO stud screwtop as the lid LEGO Friends design on the bottle Height: 19cm
EAN: 5707672405519
Posted in Toys by ToyMaster
B Friends Horse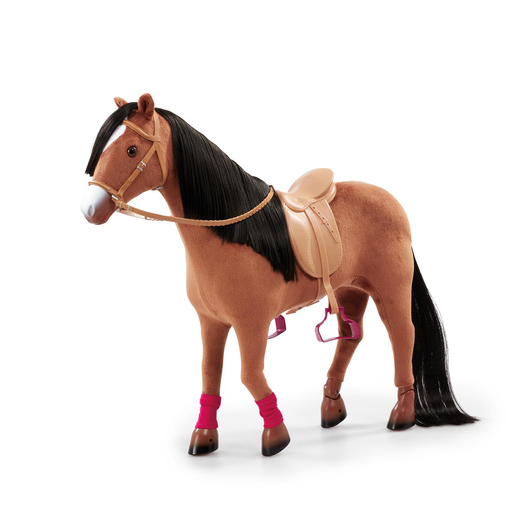 "Join your B Friends doll and enjoy exciting outdoor adventures with this charming horse doll! This enchanting horse toy is the perfect addition to your B Friend collection. Your dolls can ride and play with this gorgeous light brown horse. This horse toy set comes with a saddle and leg warmers, meaning he is ready to set off on fun adventures. Pair this horse with one of the B Friends dolls (each sold separately) and enjoy the enchanting and imaginative play. For ages 3 and over."
EAN: 5056289402887
Posted in Toys by ToyMaster
Search
Recent Posts
Get Social With Us!
Categories
Pages
Toy Retailers
Popular Tags
Toy Archive