Browsing all articles tagged with friends
Posted in Toys by ToyMaster
Tamagotchi Original – Tiger (UK Exclusive)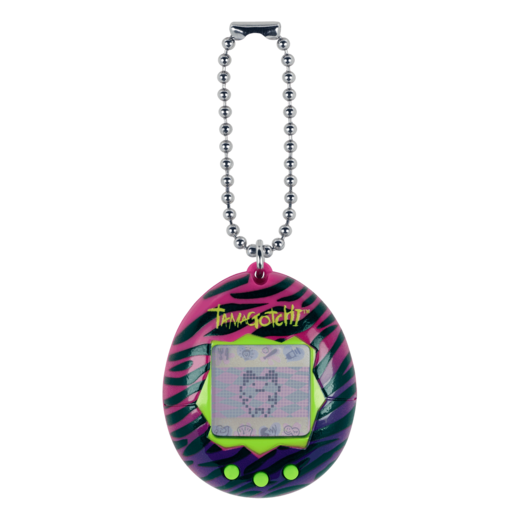 "The Original Tamagotchi is back! This one's funky tiger print! Experience the 90s craze that took the world over, it's time to care for your next cyber-pet! Raise, care and nurture your Tamagotchi wherever you are.Watch them grow, play and have fun! Choose from a variety of colours including black, white, purple, tiger print and more.Perfect for cyber-pet lovers aged 8 and over.Requires one 3V battery (one extra included)."
EAN: 3296580428069
Posted in Toys by ToyMaster
Tamagotchi Friends Original Black, Multicoloured (Bandai Spain 42804)
"The Original Tamagotchi is back! This one's classic black! Experience the 90s craze that took the world over, it's time to care for your next cyber-pet! Raise, care and nurture your Tamagotchi wherever you are. Watch them grow, play and have fun! Choose from a variety of colours including black, white, purple, tiger print and more. Perfect for cyber-pet lovers aged 8 and over. Requires one 3V battery (one extra included)."
EAN: 3296580428045
Posted in Toys by ToyMaster
Tamagotchi Original – White Pink (UK Exclusive)
"The Original Tamagotchi is back! This one's super cool white! Experience the 90s craze that took the world over, it's time to care for your next cyber-pet! Raise, care and nurture your Tamagotchi wherever you are.Watch them grow, play and have fun! Choose from a variety of colours including black, white, purple, tiger print and more.Perfect for cyber-pet lovers aged 8 and over.Requires one 3V battery (one extra included)."
EAN: 3296580428038
Posted in Toys by ToyMaster
Tamagotchi Friends Original – Leopard Rainbow (Bandai Spain 42808)
"The Original Tamagotchi is back! This one's funky leopard print! Experience the 90s craze that took the world over, it's time to care for your next cyber-pet! Raise, care and nurture your Tamagotchi wherever you are.Watch them grow, play and have fun! Choose from a variety of colours including black, white, purple, tiger print and more.Perfect for cyber-pet lovers aged 8 and over.Requires one 3V battery (one extra included)."
EAN: 3296580428083
Posted in Toys by ToyMaster
Tamagotchi Friends Original Purple, Multicoloured (Bandai Spain 42801)
"The Original Tamagotchi is back! This one's deep purple! Experience the 90s craze that took the world over, it's time to care for your next cyber-pet! Raise, care and nurture your Tamagotchi wherever you are.Watch them grow, play and have fun! Choose from a variety of colours including black, white, purple, tiger print and more.Perfect for cyber-pet lovers aged 8 and over.Requires one 3V battery (one extra included)."
EAN: 3296580428014
Posted in Toys by ToyMaster
Tamagotchi Friends Original Green Glitter, Multi-Colour (Bandai Spain 42807)
"The Original Tamagotchi is back! This one's in dazzling glitter green! Experience the 90s craze that took the world over, it's time to care for your next cyber-pet! Raise, care and nurture your Tamagotchi wherever you are.Watch them grow, play and have fun! Choose from a variety of colours including black, white, purple, tiger print and more.Perfect for cyber-pet lovers aged 8 and over.Requires one 3V battery (one extra included)."
EAN: 3296580428076
Posted in Toys by ToyMaster
Tamagotchi Friends Original Blue, Multicoloured (Bandai Spain 42802)
"The Original Tamagotchi is back! This one's almost see-through in translucent blue! Experience the 90s craze that took the world over, it's time to care for your next cyber-pet! Raise, care and nurture your Tamagotchi wherever you are.Watch them grow, play and have fun! Choose from a variety of colours including black, white, purple, tiger print and more.Perfect for cyber-pet lovers aged 8 and over.Requires one 3V battery (one extra included)."
EAN: 3296580428021
Posted in Toys by ToyMaster
My Fairy Garden Fairies and Friends Figurines
A pack of three hand-painted figurines and their companions from the My Fairy Garden Fairies & Friends collection. This pack contains three adorable My Fairy Garden fairies: Lily, Andrena and Heather, plus their animal companions: a frog, hedgehog and squirrel. These detailed items are collectible and play their part in the My Fairy Garden range of grow and play kits (sold separately).
EAN: 5026175720036
Posted in Lego by ToyMaster
LEGO Lunch Box with Handle – LEGO Friends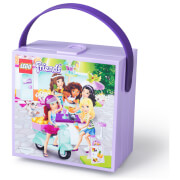 The LEGO Lunch Box with handle is the perfect gift for any little one who loves the adventures of the five LEGO friends from Heartlake City. The lilac box features a brightly coloured picture of the girls along with their tagline
EAN: 5711938023720
Posted in Lego by ToyMaster
Search
Recent Posts
Get Social With Us!
Categories
Pages
Toy Retailers
Popular Tags
Toy Archive