Browsing all articles tagged with friends
Posted in Toys by ToyMaster
Magformers Crawl Friends Set – 56 Pieces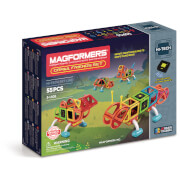 For older children getting into STEM, the Magformers Crawl Friends Set is arguably the most unique set in the Magformers family. It contains two walking blocks and a Power Engine, allowing you to create amazing models which imitate walking movement. There's a wide range of Magformers elements including arches, half-arches and sectors to help you create instantly recongiseable shapes like a puppy or a caterpillar. Features: Contains 55 elements and accessories, including two walking blocks, an RC and a Power block. Power Engine Block rechargeable via USB Cable (Included). Power Remote Control requires 1 x CR2032 3V (Included). Fully compatible with other Magformers elements – don't let anything stop your imagination! Allows to create playable models of walking animals. Neodymium Rare-Earth Magnets are the strongest. Our magnets always connect.
EAN: 8809465530815
Posted in Toys by ToyMaster
Ravensburger Farmyard Friends Jigsaw Puzzle
You're never too young for jigsaw puzzles and the Farmyard Friends set from Ravensburger is the ideal first jigsaw for young children and novices. Featuring 9 two-piece puzzles, each shows a different farmyard animal: There's a pig, cow, chicken, sheep, goat, horse, duck, dog and cat. The puzzles are made from super-thick, double laminated card and are presented within themed frames.
EAN: 4005556069040
Posted in Toys by ToyMaster
Friends Central Perk White Ladies Bathrobe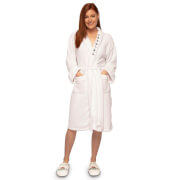 Imagine an article of clothing that's as cute and fluffy as one of Phoebe's dreams. That's this FRIENDS Central Perk Bathrobe! When it hasn't been your day, your week, your month, or even your year – this bathrobe will be there for you. It won't keep off the water when the rain starts to fall, but hey, you'll be more comfortable than a giant orange sofa in the middle of your favourite coffee shop. So, if you're a gifty-type person who is looking to make your lobster happy this coming birthday, Christmas or Valentine's day – get them this bathrobe to wear as you two binge FRIENDS on Netflix… again. Order your FRIENDS Central Perk Bathrobe today and make your FRIENDS marathon that much more cosy!
EAN: 5055437926701
Posted in Toys by ToyMaster
Toy Story 4 Minis Ultimate New Friends 10-Pack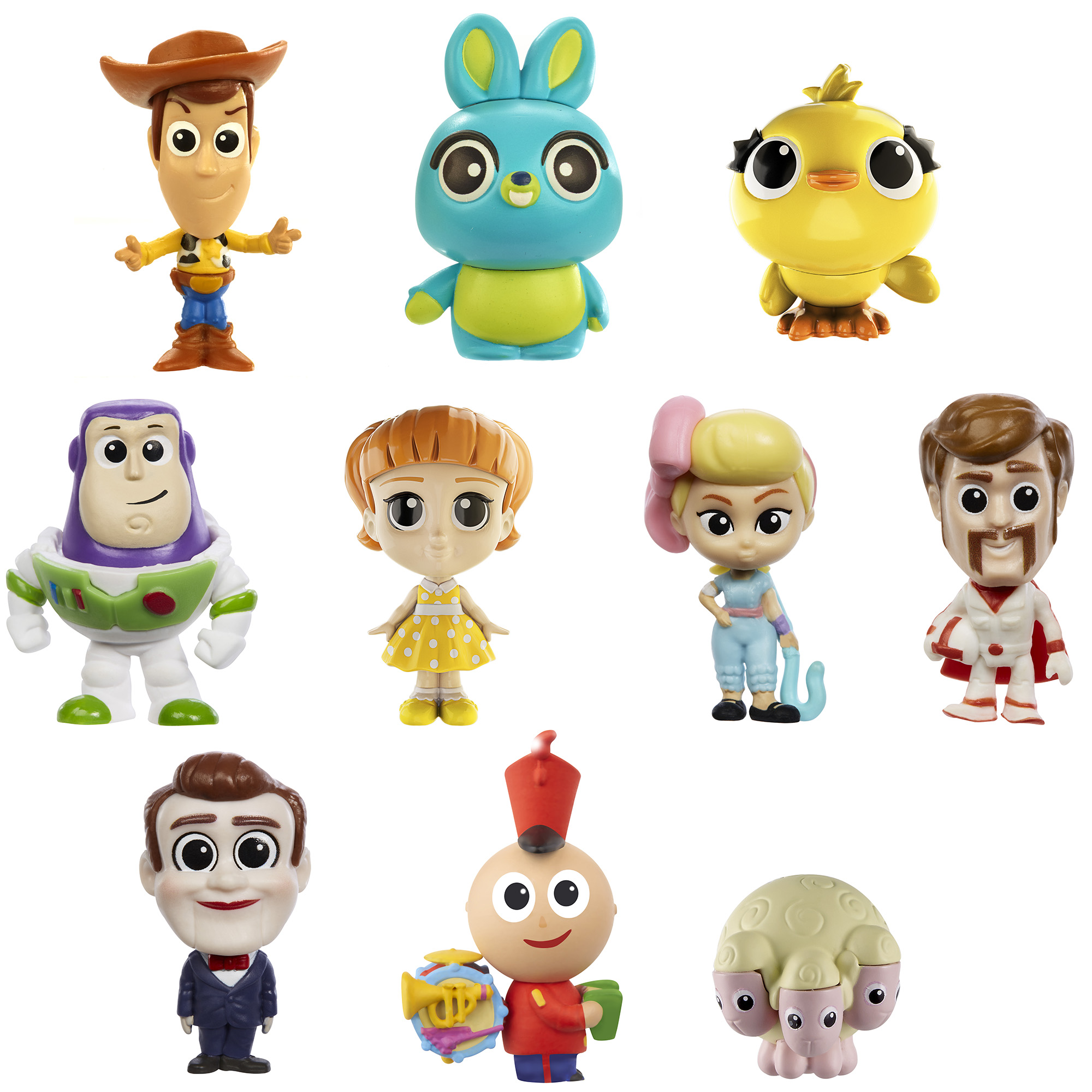 Bring exciting Disney Pixar Toy Story 4 scenes to life with this big variety pack of mini character figures! These movie friends have super cute, stylized designs and come in dynamic poses. Recreate Toy Story 4 adventures with Woody, Buzz, Forky, Ducky, Bunny, Bo Peep, Duke Caboom, Gabby Gabby, Dummy and an exclusive Tinny! This 10-pack of mini figures creates an instant collection, and with its special, themed packaging, it also makes a delightful gift! The Toy Story 4 mini figures' compact size is perfect for adventures at home and on the go. Colours and decorations may vary.
EAN: 887961738469
Posted in Toys by ToyMaster
Posted in Lego by ToyMaster
LEGO Friends 41397 Ice Cream Cart
Let little chefs get in a spin about this easy-to-build LEGO Friends Juice Truck toy (41397). This set for ages 4+ has a wealth of play starters to keep kids entertained for hours, from whizzing up smoothies to chilling on the beach or playing with dolphin toys. This kids' food truck looks great as a desk display or can be driven around a bedroom to wherever the next shot of fruity fun is needed! First steps into the LEGO universeThis LEGO Friends 4+ set is a fun way for preschoolers to learn to build. It includes a special Starter Brick chassis that lets even first-time builders feel the pride of constructing a toy truck all on their own.A guiding handIncludes a simple guide to constructing and playing that helps youngsters understand building steps, and grows their imagination and confidence it's a great way to introduce kids to LEGO brick construction. Download the LEGO Life app and let kids view this LEGO Friends set in Instructions PLUS. In the various modes they will see their creation really come to life.
EAN: 5702016616750
Posted in Toys by ToyMaster
Friends (You Are My Lobster) Metal Drinks Bottle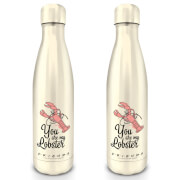 If you're a FRIENDS fan, you know that lobsters mate for life – so giving someone in the know a metal drinks bottle that says 'You're my lobster' is tantamount to popping the big question. While we're on the subject, don't attach an engagement ring to a live lobster's claw to propose to your paramour. It won't end well. Something much smarter is getting this great stainless steel FREINDS You're My Lobster Metal Drinks Bottle. It ties in all of your favourite things in one: FRIENDS, drinks, and… uh… seafood! Not only does the stainless steel look sharp and weigh little, it's built to insulate your beverage so it'll keep your drinks cool or warm for hours without needing refrigeration or reheating. Don't wait! Order your FRIENDS You're My Lobster Metal Drinks Bottle today and finally tell that one friend that they're not your friend: they're your lobster.
EAN: 5050574254991
Posted in Toys by ToyMaster
Fisher-Price Thomas & Friends TrackMaster – Nia
"Create your own adventures for Thomas & Friends with the Fisher-Price TrackMaster engines. Nia is a kind hearted and adventurous engine from Kenya who met Thomas when he was travelling around the world. This die-cast vehicle is highly detailed and features a plastic connector that allows Nia to be attached to other Thomas & Friends Trackmaster engines. Nia is perfect for push along play or for combining with other Thomas & Friends TrackMaster playsets to recreate all your favourite moments from the show. Thomas & Friends fun for fans 3 and over."
EAN: 887961702330
Posted in Toys by ToyMaster
Friends Photo Frame
Rachel's layered hair and 'ugly naked guy' were FRIENDS icons that didn't last the whole 10 seasons. The frame on Monica's door, however… well, that (ahem) hung in there. And, we have a perfect replica: this FRIENDS Photo Frame! Made to stand up and hold photos instead of frame a peephole, this photo frame is yellower than a Coldplay song and is sturdier than a young Joey. Oh, and it's emblazoned with the FRIENDS logo, just so it's as unmistakable as Janice's voice. Maybe you can't have the biggest apartment in New York City and a bottomless supply of snappy comebacks… but you can definitely have this iconic FRIENDS Photo Frame! Order yours today!
EAN: 5055453463433
Posted in Toys by ToyMaster
The Voting Game – The Adult Party Game About Your Friends NSFW Card Game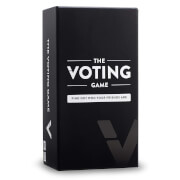 Who will you vote for? The voting game NSFW Edition is the no-holds-barred, make-you-squirm version of the original game! Each round, vote anonymously for the player that is described by teh question card. tally the votes and find out how the group really feels! Age: 17+
EAN: 19962487316
Search
Recent Posts
Get Social With Us!
Categories
Pages
Toy Retailers
Popular Tags
Toy Archive