Browsing all articles tagged with fortnite
Posted in Toys by ToyMaster
Posted in Toys by ToyMaster
Posted in Toys by ToyMaster
Fortnite 63512 Royale Collection Battle Bus and 2 Exclusive Figures Funk Ops and Burnout, Blue
"Relive all the excitement of your favourite Fortnite adventures with the Fortnite Battle Royale Collection Battle Bus. This authentic vehicle is designed with fans in mind. Use the special pegs to pose your Fortnite figures on top of the Battle Bus and create an incredible Fortnite collectors display or play out your very own, in real life Battle Royale with the 5cm Fortnite figures. Load up the bus with the exclusive Burnout and Funk Ops figures and look out for other figures with swappable weapons, accessories and Back Bling to add to your roster. Store your Fortnite figures inside the Battle Royale Collection Battle Bus and open the door to drop them into the fight! Fantastic figures and collectibles for Fortnite fans 8 and over."
EAN: 630996635124
Posted in Soft Toys by ToyMaster
Fortnite Llama Loot Plush Toy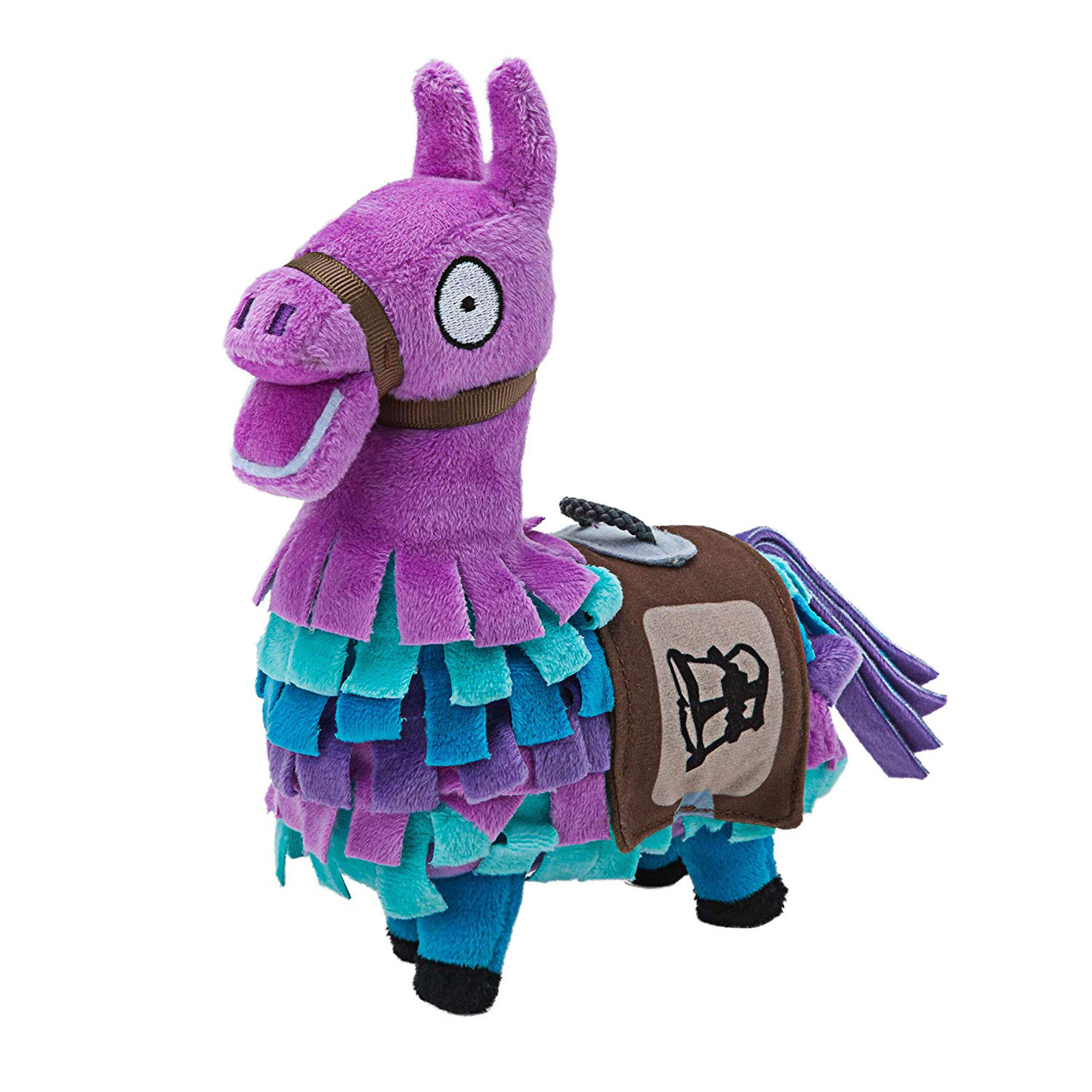 Inspired by one of the most popular skins from the epic game Fortnite, introducing the Fortnite Llama Loot Plush Toy! This super soft, huggable plush made from high quality materials embodies the Rare Loot Llama that lures in even the most experienced fighter!
EAN: 191726006411
Posted in Toys by ToyMaster
Posted in Toys by ToyMaster
Posted in Toys by ToyMaster
Funko Vynl. Fortnite – Rex and Tricera Ops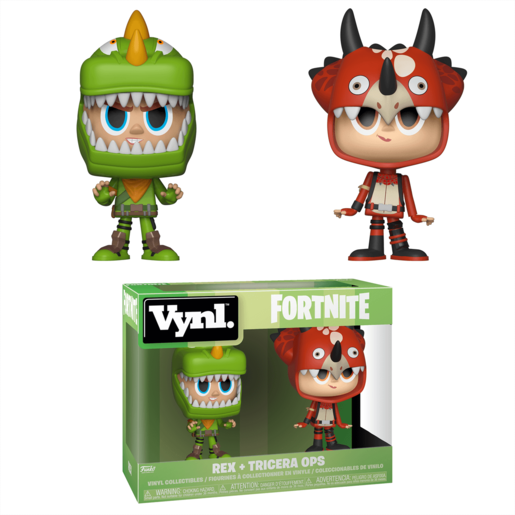 "Get ready for an adventure, with your new Funko Vynl. Fortnite – Rex and Tricera Ops figures. Rex and Tricera Ops wear their fun dinosaur suits – Rex is in green and Tricera Ops is in red. The pair are always ready for action! Use your imagination and recreate all your favourite Fortnite moments at home, or get creative and think of new scenes of your own. Don't forget to check out the rest of the collection for an even more epic playtime. Please note: In the UK, the Video Standards council rate Fortnite as PEGI 12 for frequent scenes of mild violence. It is not suitable for persons under 12 years of age"
EAN: 889698352734
Posted in Toys by ToyMaster
Fortnite Llama Drama Loot Pinata Playset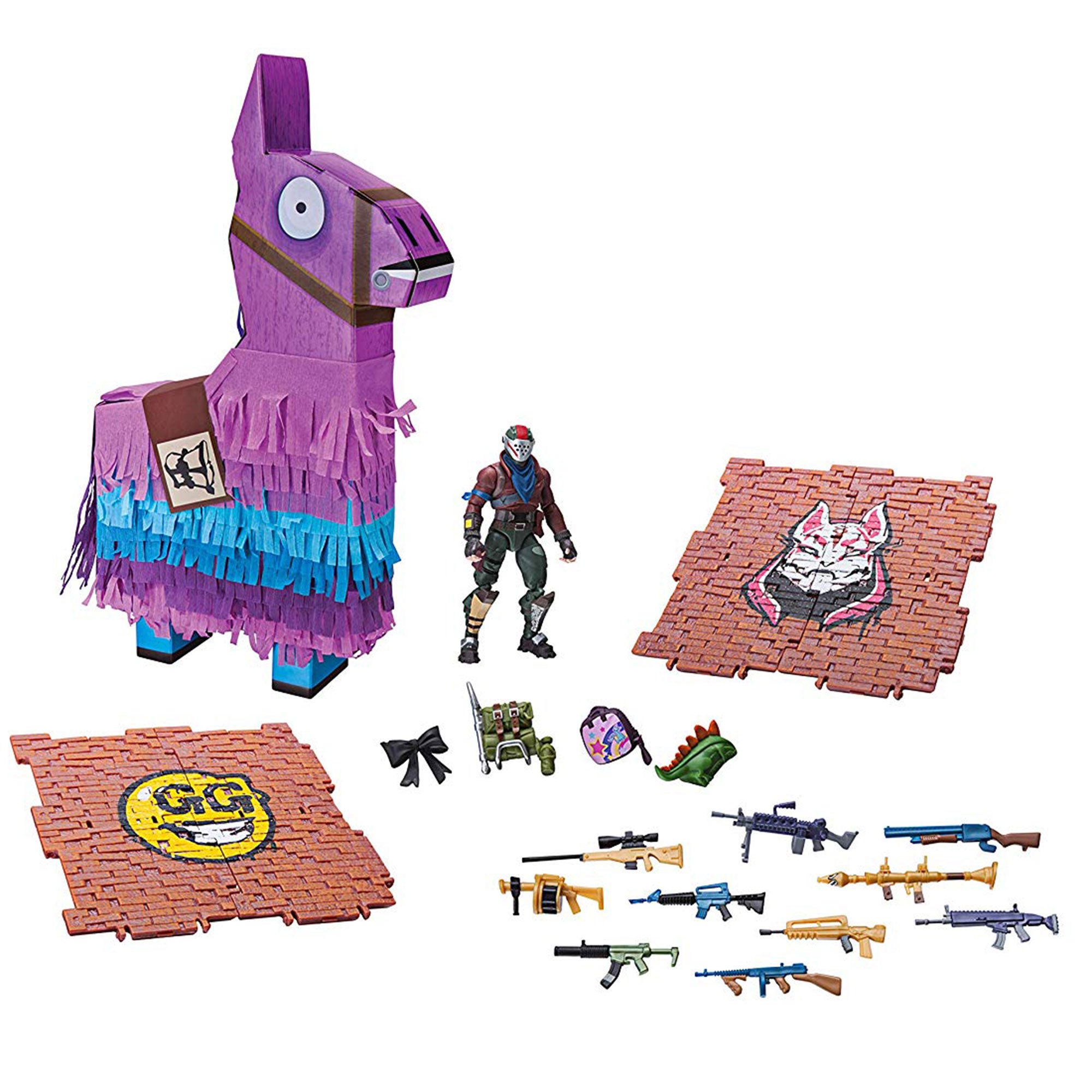 This fantastic Fortnite Llama Drama Loot Pinata Playset measures 14″ tall and includes 23 pieces, plus it's pre-filled with 1 (4″) figure, 10 weapons, 4 back bling, 8 exclusive building materials. Rust Lord is highly detailed with 14 points of articulation. Reveal loot in multiple ways like quickly tearing open your pinata-like llama or hanging and breaking open to see your rust Lord figure-accessories and confetti will drop. 8 stone building materials create 2 exclusive graffiti sprays! Collect and connect building materials to create structures or use the wood building materials individually as 4″ figure stands. Stone building material is compatible with wood and metal building materials. This is not meant to be used as a real pinata.
EAN: 191726006138
Posted in Toys by ToyMaster
Funko Pop! Games: Fortnite – Super Sized 25cm Loot Llama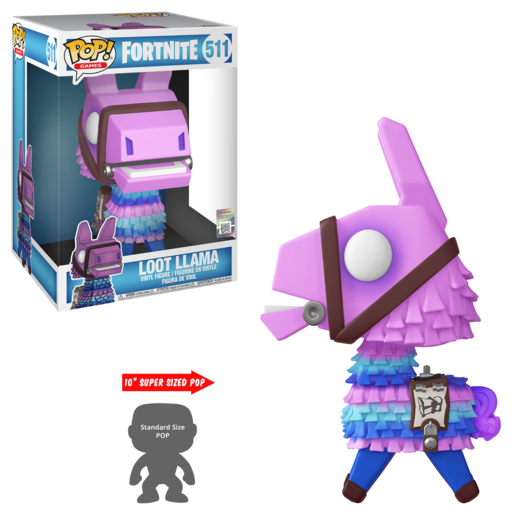 Check out this cool collectible Funko POP! Vinyl figure of Loot Llama. This highly detailed miniature looks like the character you know and love, just with a larger head and a few cartoon-like flourishes that these iconic collectibles are known for. Standing at 10 inches tall it makes a brilliant buddy for your desk, shelf or mantle.
EAN: 889698390491
Posted in Board Games by ToyMaster
Fortnite Monopoly
Fortnite meets Monopoly in this incredible crossover board game that combines two amazing titles into one. The game board may look familiar to Monopoly fans, but in this game you're battling for health points instead of cash! Choose from one of 27 different outfits and then make your way around the board to secure your favourite Fortnite locations. Roll the dice and use loot chest items to battle your opponents and stay ahead of the storm – last player standing wins!
EAN: 5010993633586
Search
Recent Posts
Get Social With Us!
Categories
Pages
Toy Retailers
Popular Tags
Toy Archive