Browsing all articles tagged with figure
Posted in Toys by ToyMaster
BATMAN, 12-Inch Rebirth BATMAN Action Figure
"Youngsters will love saving Gotham from evil villains with this Rebirth Batman figure! Standing at a mighty 30cm tall, this officially licensed DC Comics Rebirth Batman figure, which features 11 points of articulation, a cloth cape and detailed styling, looks just like the Caped Crusader himself. For more playtime fun, pair Batman up with Robin and take on their biggest nemeses, The Joker and Harley Quinn (each figure sold separately). Suitable for children aged 3 years and over."
EAN: 778988009390
Posted in Toys by ToyMaster
Overwatch Reaper Pop! Vinyl Figure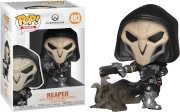 | Retailer | Price | Discount Code? | P&P | |
| --- | --- | --- | --- | --- |
| | £7.97 | Yes | | |
| | £10.99 | No | | |
This Overwatch Reaper Pop! Vinyl Figure measures about 3 3/4 inches tall and comes packaged in a window display box, please note images shown are artwork and final product produced may vary. This is perfect for any Funko fan or fan of Overwatch.
EAN: 889698374354
Posted in Toys by ToyMaster
Toy Story 4 Forky Talking Action Figure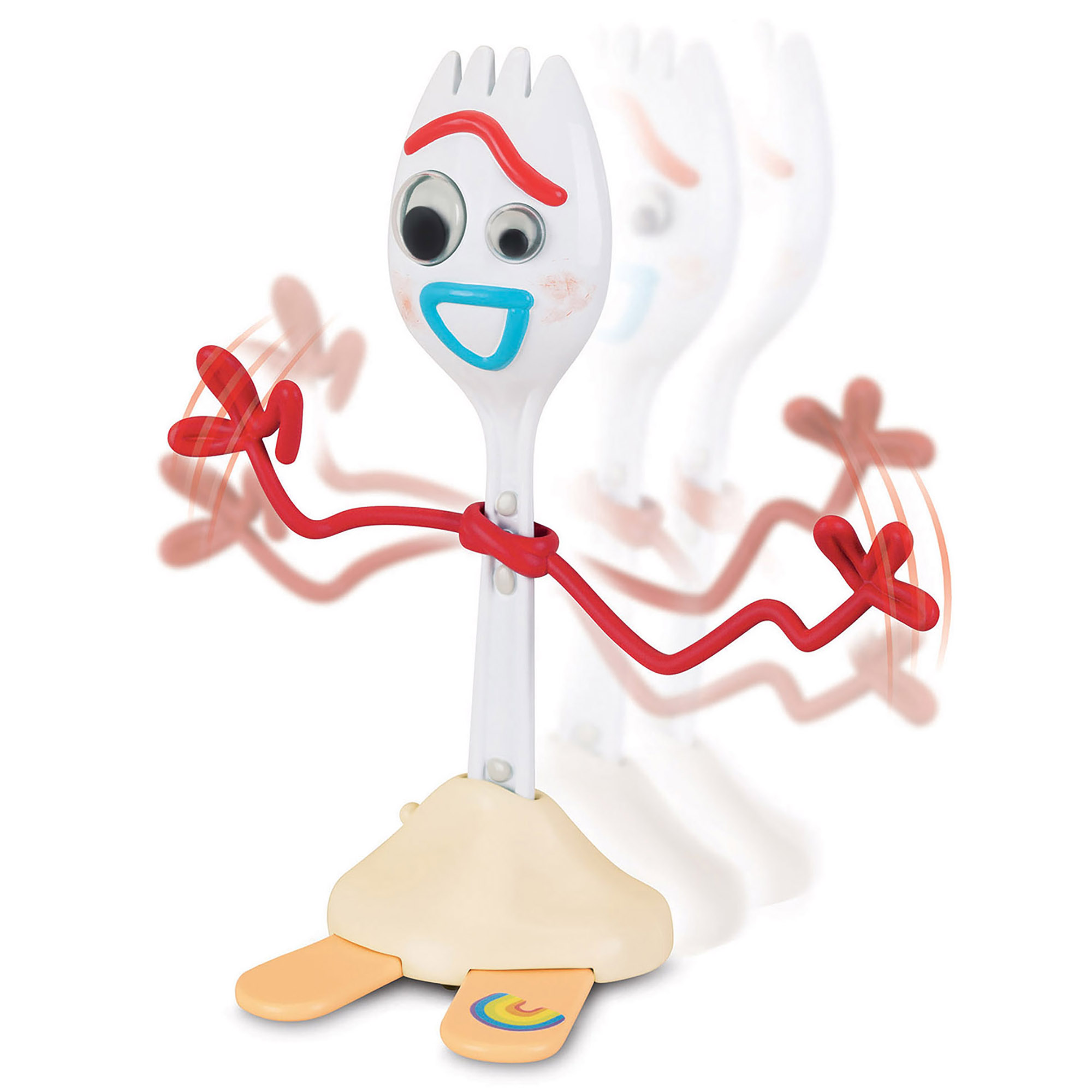 | Retailer | Price | Discount Code? | P&P | |
| --- | --- | --- | --- | --- |
| | £19.99 | No | £2.99 | |
| | £29.99 | No | £2.99 | |
| | £30.00 | Yes | £5.50 | |
Forky has become the newest member of Bonnie?s playroom.New to the whole ?toy? thing, he?s so funny!
EAN: 64442644604
Posted in Toys by ToyMaster
Marvel Avengers Infinity War Teen Groot with Gun Pop! Vinyl Figure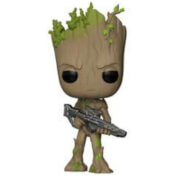 So, a typical teenage rebellion consists of a bit of door-slamming and maybe some dabbling in things explicitly parentally-forbidden. But, when you're talking about a living tree, things are a little… different. This teenage Groot Pop! Vinyl, from the Avengers: Infinity War, has taken adolescent angst to new heights (space-level heights) and is armed and angry! Groot's a little taller and meaner than his former sapling form and he's ready for action. His vinyl figure is holding a blaster rifle and frowning harder than Drax the Destroyer in direct sunlight (or contemplating the punchline of a joke). Funko is known for giving its characters the star treatment (totally awesome pun in no way intended), and Groot is no exception. This tenacious teenager has more detail than a Marvel movie plot. His bark skin and spots of moss are vividly modelled, making this figure more fun to look at than an Infinity Stone explosion. Groot's sacrifice in the first Guardians movie was a bit of a tear-jerker. But, it did set the scene for us to witness this character regrow from twig to teenager, which is an experience we wouldn't trade for the galaxy! But, they grow up so fast, don't they? So, since you can't grab the camcorder and record Groot's adolescence (because, like, it's illegal), do the next best thing and preserve his moody teenage form forever with this Groot Infinity War Pop!
EAN: 889698269049
Posted in Toys by ToyMaster
Posted in Toys by ToyMaster
Dragon Ball Z Trunks Pop! Vinyl Figure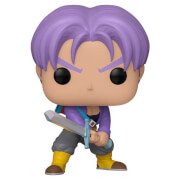 Dragon Ball Z Future Trunks Pop! Vinyl: What is it? Itís a cute Funko Pop! of Trunks from the hit anime, Dragon Ball Z! About the product Measuring just under 10 cm tall and officially licensed, the high quality and adorable features make it an awesome present. Why you should buy it Buy it because, of all the purple-haired Saiyans visiting from the future, Trunks is definitely in your top ten. Top five, maybe. Order your Dragon Ball Z Trunks Funko Pop! Vinyl now!
EAN: 889698442596
Posted in Toys by ToyMaster
Harry Potter Severus Snape Pop! Vinyl Figure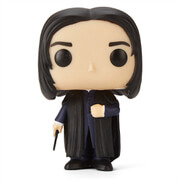 Severus Snape, played by the late, great, Alan Rickman, was one of the most iconic characters of the Harry Potter series despite, in some of our honest opinions, being a bit of a meany, even given his 'redemption'. Regardless of your opinion on this thorny matter, Snape is an icon, and now you can own a Pop! Vinyl figurine of him at his best. Replete with details from the film version of the character, including his billowing cloak, nehru collar frock coat, his lank hair and his thick eyebrows, this Snape Pop! Vinyl really does have it all (except Lily Evans). Ideal for display purposes in any location, from home to office desk to potions dungeon, this beautiful figurine is bound to be a mainstay of your mantelpiece… always.
EAN: 849803058623
Posted in Toys by ToyMaster
Overwatch Mercy Pop! Vinyl Figure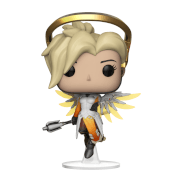 This Pop! Vinyl figurine features Mercy who is a notorious healer in the first person shooter game, Overwatch. The figurine is wearing the Valkyrie suit that Mercy is seen wearing in the game that allows her to stay close to her teammates. She is also gripping onto the staff that allows her to heal her comrades. Display this collectable piece in your room while you play the addictive game. Buy your own Mercy figurine today!
EAN: 889698290470
Posted in Toys by ToyMaster
Mortal Kombat Raiden Pop! Vinyl
| Retailer | Price | Discount Code? | P&P | |
| --- | --- | --- | --- | --- |
| | £12.00 | Yes | | |
Sparkier than a faulty plug socket, and just as dangerous, Raiden is one of the most powerful characters in Mortal Kombat, able to teleport and bring the thunder harder than an Ď80s rock band. If you want him to dominate your pop culture collection like he dominates his competitors, order this Mortal Kombat Raiden Pop! Vinyl today!
EAN: 889698217118
Posted in Toys by ToyMaster
Aladdin Abu Pop! Vinyl Figure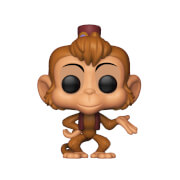 | Retailer | Price | Discount Code? | P&P | |
| --- | --- | --- | --- | --- |
| | £8.00 | Yes | | |
| | £10.99 | No | | |
This Abu POP vinyl comes packaged in a window display box, and measures approximately 3 3/4-inches tall.
EAN: 889698249232
Search
Recent Posts
Get Social With Us!
Categories
Pages
Toy Retailers
Popular Tags
Toy Archive