Browsing all articles tagged with disney
Posted in Toys by ToyMaster
Ravensburger Disney Collectors Edition Fantasia 1000pc Jigsaw Puzzle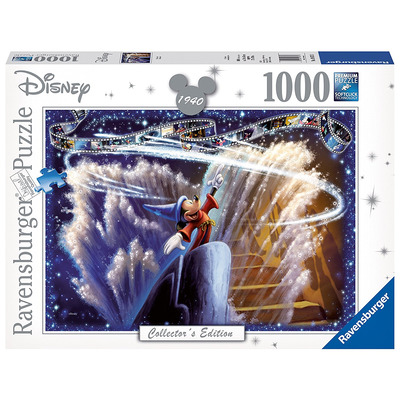 Mickey Mouse takes on the role of the Sorcerer's Apprentice in this scene taken from the 1940 animated film. The Sorcerer's Apprentice (by Dukas) is just one of the great classical works of music that form the basis of this ground-breaking and memorable movie. Other scenes from the film are contained within the section of movie reel featured at the top of the design. This is part of a series of 5 Collector's Edition puzzles based on classic Disney films. More titles are due for release in 2018. High quality 1000 piece cardboard jigsaw puzzle. The finished puzzle measures 70 x 50cm when complete. Suitable for ages 12 years and up. Made from strong premium grade cardboard, with linen finish print to minimise glare on puzzle image. At Ravensburger we have over 50 years' worth of experience in the manufacture of puzzles. Not only do we make the best selection of puzzles, we also pride ourselves on having the highest quality. Individual pieces are stamped with such precision that a quiet click can be heard when one piece is inserted in the other – this phenomenon is so unique that we have given it its own name 'Softclick Technology.' Our puzzles are made using unique punching templates and punching tools, which are hand-crafted with watchmaker precision to ensure the greatest possible accuracy and variety of the puzzle pieces.
EAN: 4005556196753
Posted in Board Games by ToyMaster
Top Trumps Match Board Game – Disney Animals Edition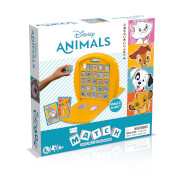 Play with 15 of your favourite animals from beloved Disney films like The Lion King, The Lady and the Tramp and Dumbo in this exciting new edition of Top Trumps Match! Be the first to match five cubes in a row. Use knocked out cubes to push other cubes out of the game grid; you must play strategically to outsmart your opponent, sabotage their lines and complete your own! Completed a line? Not so fast! Your opponent can steal the win if one of their Top Trumps character cards matches the character line you've produced! You've got to be careful not to make a line with one of their characters or all your efforts will be wasted! The game is contained within a durable, portable carry case so you can take your game wherever you go. With officially-licensed Disney artwork, this game is fun for children of all ages and is sure to delight any Disney fans as well.
EAN: 5036905035828
Posted in Toys by ToyMaster
Disney Pixar Toy Story 4 Collection Figure – Jessie The Yodelling Cowgirl
"Yee-haw! It's time for some action in the Wild Wild West with the Jessie the Yodelling Cowgirl toy from the Disney Pixar Toy Story Collection. Whether you're galloping with Bullseye or adventuring with Woody and the gang, you'll love playing with this highly-detailed Jessie figure. Pull her string to hear amazing phrases and sound effects, and listen as she responds to you talking to her! Collectors will appreciate that this Jessie toy comes in film-inspired packaging and includes a special display stand. You'll find a Certificate of Authenticity in the box too. For ages 4 and over."
EAN: 64442640200
Posted in Toys by ToyMaster
Funko Pop! Disney: Winnie The Pooh – Christmas Piglet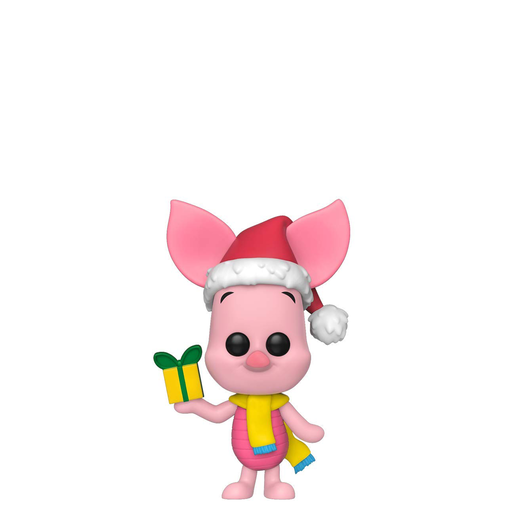 The new Disney Holiday Pop Vinyl figures are here! This Holiday Piglet figure measures about 3 3/4-inches tall and comes packaged in a window display box. Perfect for any Funko fan or fan of Disney.
EAN: 889698433303
Posted in Toys by ToyMaster
Disney/Pixar Cars Xtreme Racing Series Mud Racing – Jackson Storm Vehicle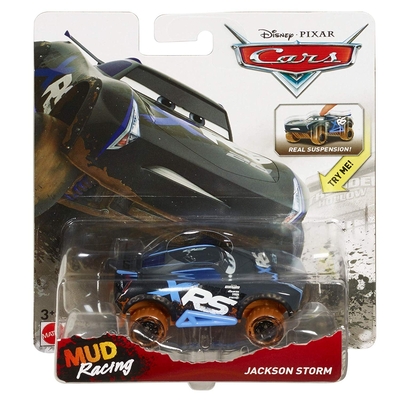 Get extreme Disney/Pixar's cars racing fun with cool, new oversized extreme racing series die-casts! These favorite character vehicles bring innovative action to competition play and collecting! Each 1: 55 scale car features signature designs, off road accents and real suspensions for thrilling, bouncing, all-terrain adventures! Tear up the track at Thunder hollow or do major dirt road damage with their oversized wheels and rough and tough, mud-splashed bodies. Choose from lightning McQueen, Cruz Ramirez, Jackson Storm, cable weathers, Barry dependable and Ryan 'inside' Laney. Push your racing action to the limits with cars extreme racing series die-casts! Each vehicle sold separately, subject to availability.
EAN: 887961715354
Posted in Toys by ToyMaster
Posted in Board Games by ToyMaster
Disney Toy Story 4 Home Sprint Board Game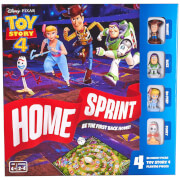 Play the Disney Pixar Toy Story 4 Home Sprint Board Game with Woody, Buzz Light-year, bo peep, and forky, be the first home to win! Some spaces leap you forward, but others can make you miss a turn; so watch out where you land on the way! Family friendly fun for all ages from 4 years old upwards for 2-4 players, roll the dice and start your race home.
EAN: 5411068301704
Posted in Board Games by ToyMaster
Disney Frozen 2 Travel Size Charades Board Game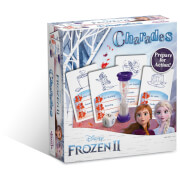 | Retailer | Price | Discount Code? | P&P | |
| --- | --- | --- | --- | --- |
| | £9.99 | No | | |
| | £9.99 | No | | |
| | £12.00 | Yes | £5.50 | |
The classic game of Charades with your favourite Frozen 2 characters. Especially designed for everyone to enjoy! There are lots of objects and actions to put everyone's acting skills to the test such as Ice Skating, Snowstorm and Unicorn! There are picture icons for the younger players so everyone can join in. Either way its great fun for all as you try and guess the charade before the timer runs out! First to collect 4 cards is the winner! Cards, Dice and sand timer included.
EAN: 5411068200397
Posted in Toys by ToyMaster
Disney Frozen 2 Card Game Tri-Pack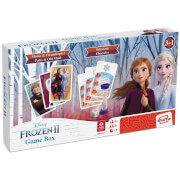 | Retailer | Price | Discount Code? | P&P | |
| --- | --- | --- | --- | --- |
| | £9.99 | No | | |
| | £9.99 | No | | |
| | £10.00 | Yes | £5.50 | |
Play 3 different games in this Frozen 2. Play Charades, Memo and Friends Game with your favourite Frozen 2 characters. Sandtimer and Dice also included.
EAN: 4042677015501
Posted in Toys by ToyMaster
Ravensburger Disney Collectors Edition Aladdin Puzzle – 1000pcs.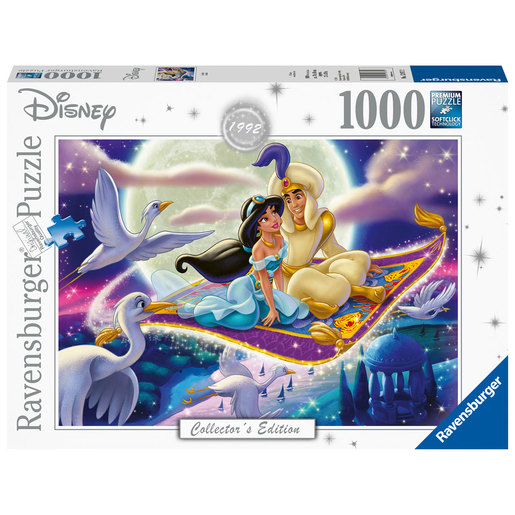 "Explore a whole new world with the Disney Collector's Edition Aladdin 1000 Piece Puzzle from Ravensburger. This enchanting puzzle is a must-have for Disney fans. It shows Aladdin and Jasmine on a magic carpet ride, with the moonlight shimmering behind them. You'll be amazed by the wonderful detail as you fit together each piece. There are 1000 pieces in the box, and the completed jigsaw measures 70cm x 50cm. Like all Ravensburger puzzles, this Aladdin Puzzle is made from high-quality cardboard and features Softclick technology. For ages 12 and over."
EAN: 4005556139712
Search
Recent Posts
Get Social With Us!
Categories
Pages
Toy Retailers
Popular Tags
Toy Archive