Browsing all articles tagged with classic
Posted in Toys by ToyMaster
Funko Pop! Animation: Hello Kitty Classic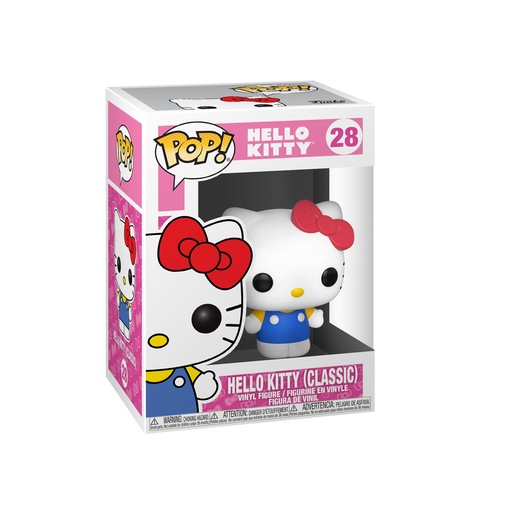 The brand new Sanrio Hello Kitty Pops are here! Add a new wave of Pops to your collection from the cutest Kitty in Japan! This Classic Hello Kitty Pop! Vinyl figure is a must-have for any collector of all things kawaii! This Hello Kitty Pop! vinyl figure measures approx 3 3/4 inches tall and comes packaged in a window display box.
EAN: 889698434614
Posted in Board Games by ToyMaster
The Jumanji Classic Board Game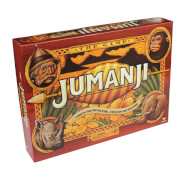 Jumanji enthusiasts understand that there is danger lurking around every corner. Lions stalking in long grass, rhinos charging at the blink of an eye, lunging, snapping crocodiles with jaws wide open, and many other dangerous creatures in a wild world of fun and fantasy. Danger awaits a die roll away and will have you hanging onto the edge of your seat.  Roll the eight-sided dice, grab your pawn and sneak through the lush vegetation of the jungle. If you draw a Danger Card use your decoder to discover the secret message and see if disaster unfolds. Your fellow players will need to up their ante for the race against time to rescue you. Not before long the jungle will threaten and fill up the Doomsday Grid. Should you fail to escape, the jungle could swallow you whole  This is a game that pursues you from beginning to end. Shop now for your Jumanji Board Game so you, too, can embark on an adventure of a lifetime.
EAN: 5060550750034
Posted in Toys by ToyMaster
Paddington Bear Cuddly Classic Soft Toy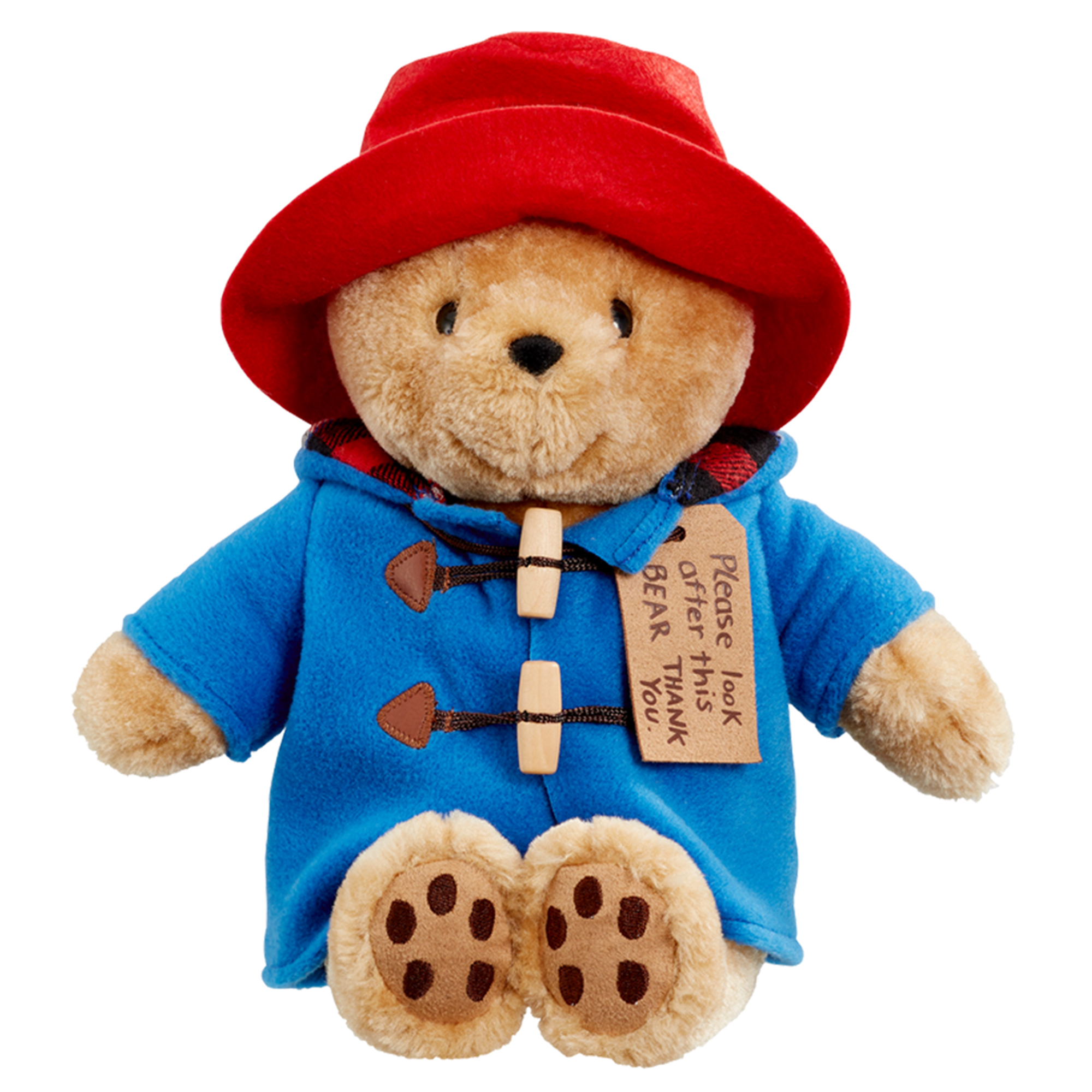 The Classic Cuddly Paddington is the perfect combination of a soft toy and collectable character in one – and he'd love you to take him home! This 21cm sitting Paddington Bear is equally as happy in the playroom as he is sitting on the shelf of a Paddington enthusiast. Classic Cuddly Paddington sports the distinctive and famous Paddington Bear accessories including a super soft lined duffle coat with real toggles, a suedette, a thank you tag around his neck and a battered red felt hat. The exceptional attention to detail also includes a gift tag featuring the unmistakable illustrations of Peggy Fortnum.
EAN: 5014475014887
Posted in Toys by ToyMaster
Marvel Classic Mighty Muggs Captain America No.1 Figure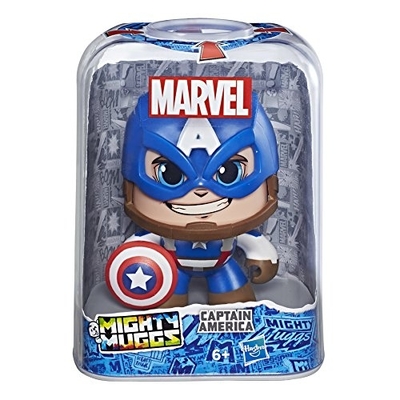 Shield? Check. Mask? Check. Head on straight? Mostly – Captain America. Call it a mood swing, or call it a mood spin, with Marvel Mighty Muggs, heads are going to turn literally. This Captain America Mighty Muggs figure features a push-and-turn mechanism so that when kids and fans continue pressing the button, they will send Cap's head spinning. With three different expressions and a simple character design that will have collectors doing a triple take, Marvel Mighty Mugs send mood swings on the upswing. Additional Mighty Muggs figures each sold separately.
EAN: 5010993469239
Posted in Toys by ToyMaster
Spider-Man vs Sinister 6 – Classic Spider-Man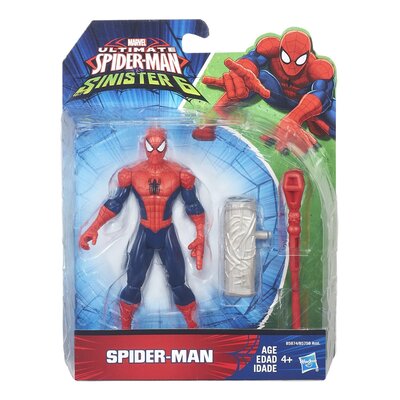 Armored Spider-Man has super-strength and toughness that make him a nearly unstoppable force! Imagine awesome Super Hero versus Super Villain matchups with this Armored Spider-Man figure, inspired by the animated series, Ultimate Spider-Man vs. The Sinister Six. (Additional figures sold separately. Subject to availability). This 6-inch-scale Armored Spider-Man figure features multiple points of articulation and includes a launcher and projectile, so kids can pretend to send their hero into battle! Copyright 2015 Marvel.
EAN: 5010994941949
Posted in Toys by ToyMaster
Aquadoodle Classic Colour Drawing Mat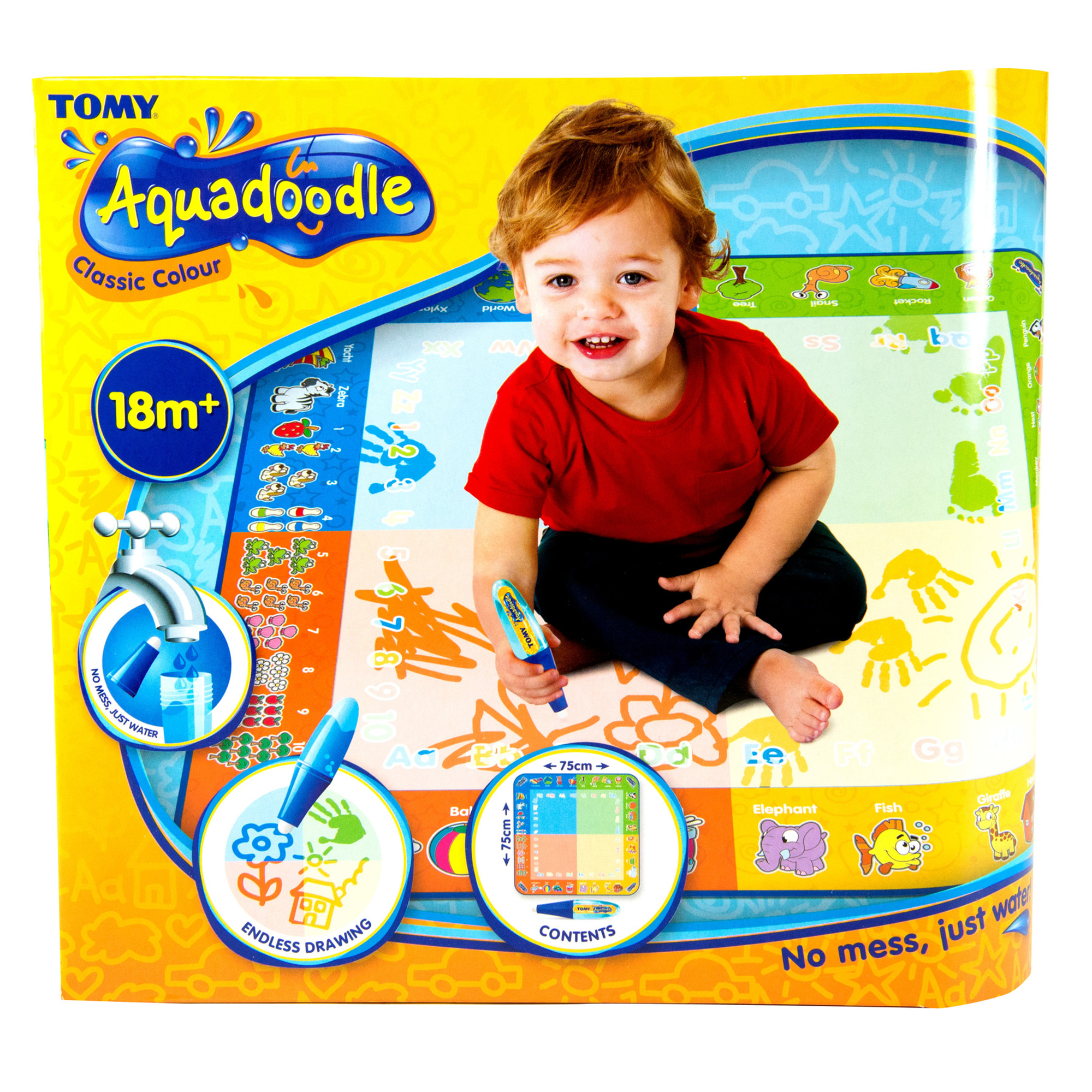 This Aquadoodle Classic Colour Drawing Mat brings four contrasting corners together on the one mat for hours of magical drawing fun and creativity ? but with no mess to spoil the party! Simply fill the Aquadoodle pen with ordinary tap water, run the nib over the magic mat and see the colours appear!Any water that does run off the mat, runs clear. No mess, no stains, nothing to worry about. As the drawing dries, designs fade away, ready for the mat to be used again, over and over again. When you need to, just refill the Aquadoodle pen with water and go! Around the edges, kids will discover lots of different shapes and colourful characters to copy and inspire. Combine them into a story, perhaps, then start all over again. Inside the border are hidden letters and numbers to trace and colour over a great way to learn to copy basic writing strokes.When they have finished, the mat folds up for easy storage, ready for the next time.
EAN: 5011666723702
Posted in Toys by ToyMaster
Paddington Bear Classic Bean Soft Toy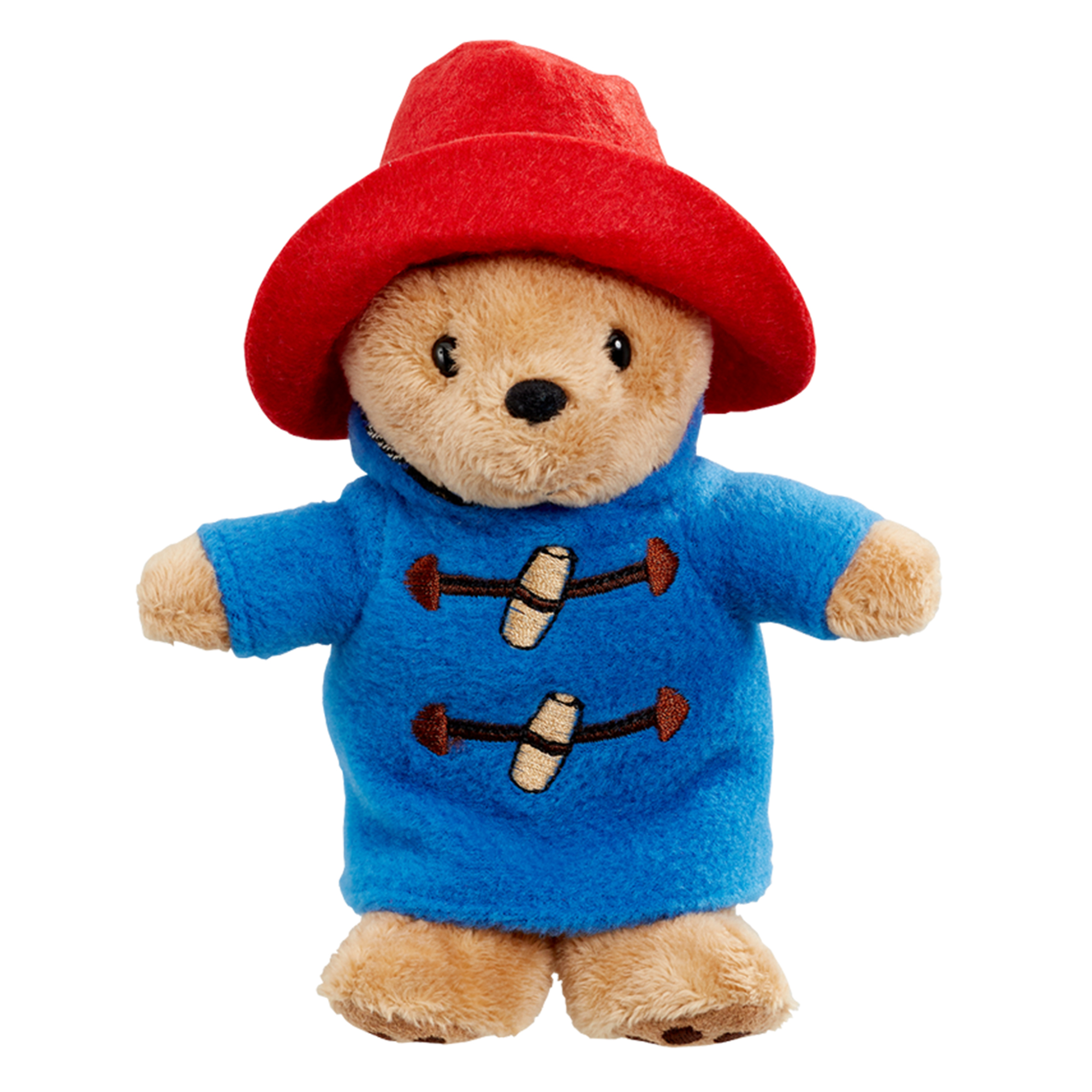 Little hands will love to snuggle, cuddle and play with this adorable Classic Paddington Bean Toy. This small but perfectly formed soft plush gift is the ideal size for taking out and about on mini adventures! The Classic Paddington Bean Toy also makes a super story-time companion and is so soft that it?s perfect for nap time cuddles too. This 12cm sitting soft toy, which is suitable from birth, sports the distinctive and famous Paddington Bear accessories including his battered red felt bush hat and soft duffle coat featuring beautifully embroidered toggles.
EAN: 5014475014849
Posted in Toys by ToyMaster
Paddington Bear Plush Soft Toy, Large
Please look after this bear – after all he's travelled a long way from deep, darkest Peru. Fortunately, he has a cardboard luggage label around his neck, and a big red hat, so he's easily spotted. With his shiny black eyes, velour covered nose, stitched mouth – not forgetting his super soft lined duffle coat with real toggles and his trademark felt hat – he's sure to be well loved by all the family.
EAN: 5014475015198
Posted in Toys by ToyMaster
Paddington Bear Classic Soft Toy with Boots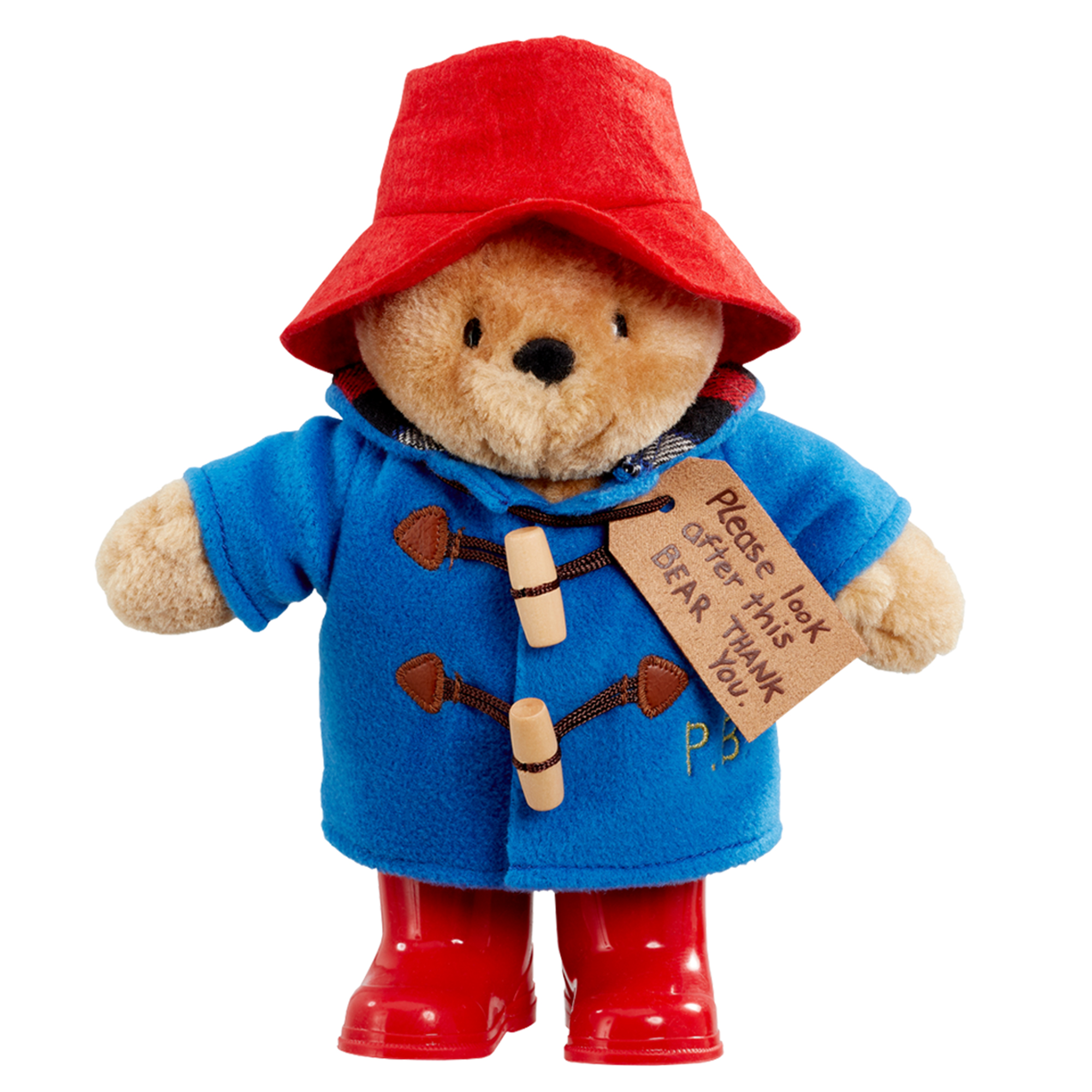 Would you like to take care of this bear? The Classic Paddington with Boots is an irresistible gift for both collectors of Paddington Bear and young fans. As a standing 25cm soft toy character, the Classic Paddington with Boots is an iconic addition to any Paddington Bear collection and is the perfect playroom pal to accompany story time for children aged 10 months and over. This striking soft and cuddly character toy features the distinctive and famous Paddington Bear accessories including a super soft lined duffle coat with real toggles, a battered red felt bush hat and ?real? shiny red wellington boots. The exceptional attention to detail also includes gold embroidered ?P.B? on Paddington?s duffle coat and a suedette and a 'Thank you? tag around his neck.
EAN: 5014475014894
Posted in Lego by ToyMaster
LEGO Classic: Windows of Creativity (11004)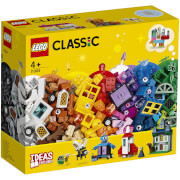 | Retailer | Price | Discount Code? | P&P | |
| --- | --- | --- | --- | --- |
| | £24.99 | No | | |
| | £24.99 | No | | |
| | £24.99 | No | £3.50 | |
| | £25.00 | No | £2.99 | |
| | £25.00 | No | £5.50 | |
Kids and families can all learn to build in new and imaginative ways with the LEGO Classic 11004 Windows of Creativity set, featuring a colourful selection of LEGO building bricks, eyes, wheels and hinges, plus a wide range of LEGO windows and doors for creating fun models.Children discover new ways to create exciting toys using standard LEGO elements. Includes age-appropriate building instructions to build fun models and even more LEGO Bricks to help children unlock their creative building skills!
EAN: 5702016367799
Search
Recent Posts
Get Social With Us!
Categories
Pages
Toy Retailers
Popular Tags
Toy Archive