Browsing all articles tagged with car
Posted in Toys by ToyMaster
Car Transporter
Want To Know More?Great for your childs development:The Car Transporter will inspire your little ones imagination with the bright colours and friendly faces. and theyll have hours of fun making up lots of adventures and stories about the three vehicles.ELC star quality:We love the Car Transporter because of its chunky designs. sturdy structures and rounded edges that make it safe for your little one to play with. Playing with this toy will strengthen little fingers as well as help the development of hand-to-eye coordination.What you need to know:-Suitable from 12 months-Includes 1 big truck and 2 smaller cars-Requires 2 x AA batteriesPlaying tips:Loading up- Flip down the ramp and drive cars up. Close the ramp. start the lorry engine and set off on a big trip. Driving helps little hands develop fine motor skills. Long-distance transport- Drive across the floor. around a chair and outside on grass. Make beeping horn sounds. and car engine noises. Zoom the cars off the truck and start them off on a race. Driving is a fun start to early imaginative play. Great for:-Loading and rolling-Car chases and races-Breakdown and rescue missionsDont Forget…We also have more magnetic vehicles from the Early Learning Centre that are great fun with this set.
EAN: 5050837362111
Posted in Toys by ToyMaster
The Off Bits Robot Kit – Red Car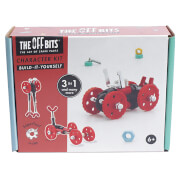 | Retailer | Price | Discount Code? | P&P | |
| --- | --- | --- | --- | --- |
| | £9.99 | Yes | | |
The OFFBITS are build-it-yourself characters and models made of up-cycled components; connect the bots and create your own designs! Originally designed with unused and unloved bits and pieces which were upcycled and transformed into something so much greater. Create fun designs using parts provided and collecting spare
EAN: 7290016390230
Posted in Toys by ToyMaster
Joie Elevate Cherry Group 1-2-3 Car Seat Red/Black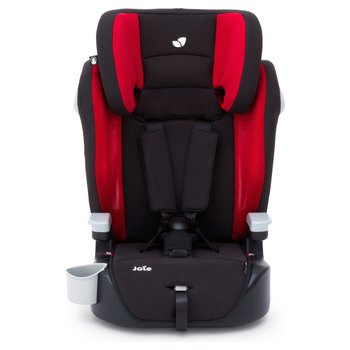 The stylish and versatile Joie Elevate Cherry Group 1-2-3 Car Seat in Red/Black is three seats in one, designed to protect your little one as they grow. Built to adapt and engineered to maximise comfort and protection, the Elevate is the perfect fit for kids from 9 to 36kg. The Joie Elevate Cherry Group 1-2-3 Car Seat is a child seat and booster seat in one. This clever carrier is suitable for forward facing use with the 5-point harness from 9kg to 18kg, then easily adapts to a high back booster
EAN: 5060264398768
Posted in Toys by ToyMaster
Corgi GB Racers 5 Car Collection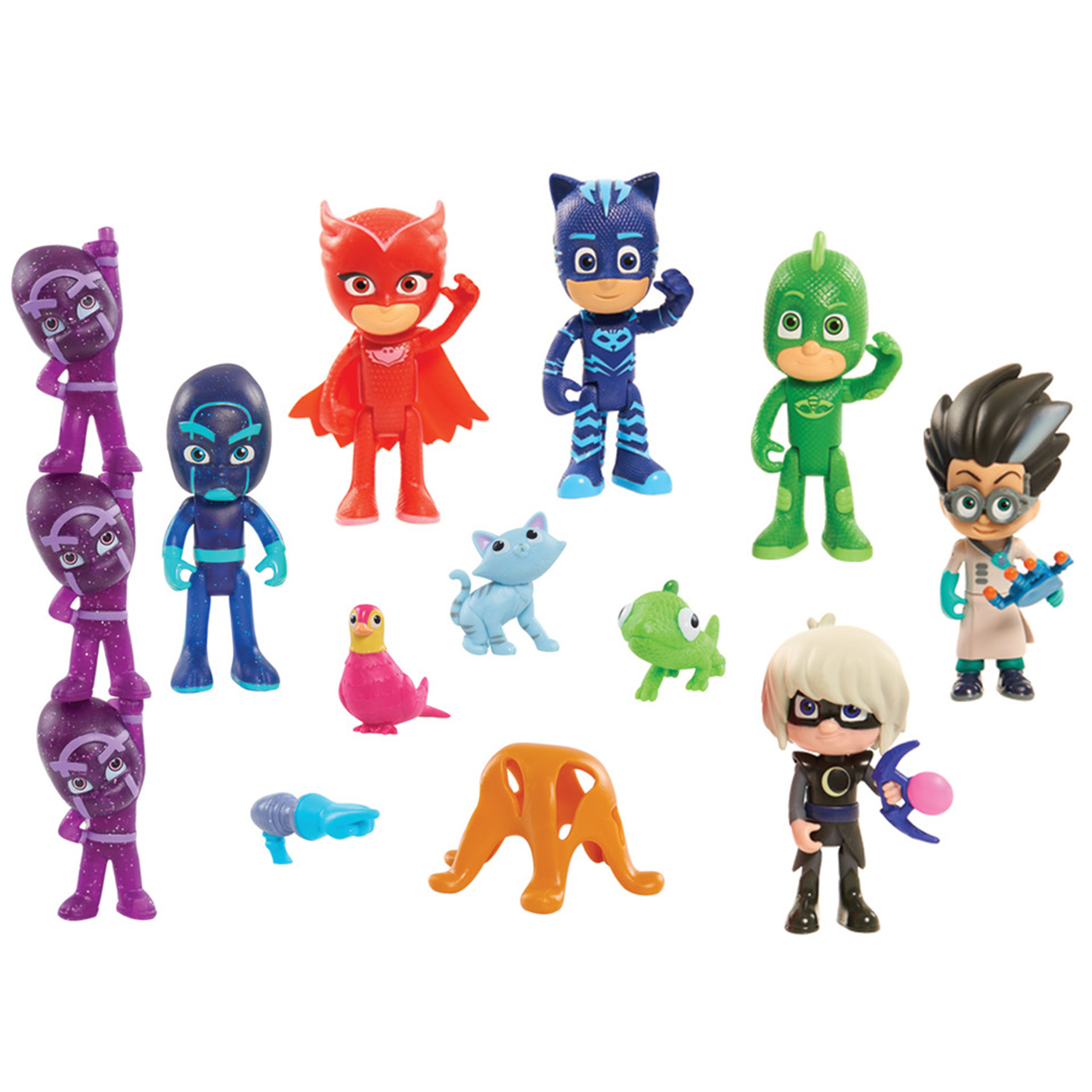 The GB Racers collection consists of 5 1:64 scale die-cast vehicles, with unique decoration inspired by the Team GB and Parlympic GB logos, as well as the Team GB lion and union flag design.
EAN: 886144246715
Posted in Toys by ToyMaster
Toot-Toot Drivers Football Car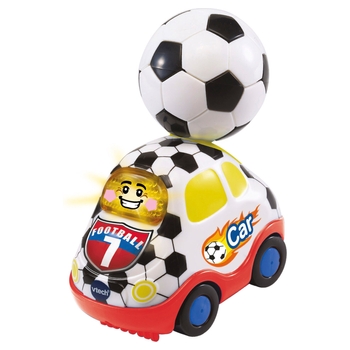 Drive into the learning zone with the Toot-Toot Drivers Football Car by VTech. This fun and fabulous car is perfectly sized for little hands and will entertain your child with the light-up face button that triggers fun music, realistic sound effects and songs. Comes complete with football accessory for role play fun!
EAN: 3417765133039
Posted in Toys by ToyMaster
Disney Pixar The Incredibles 2 Jumping Incredible Car
"Everybody's favourite superfamily is back! Grab your Disney Pixar Incredibles 2 Jumping Incredible Vehicle to re-live Mr. Incredible's glory days. This sleek, super vehicle helped Mr. Incredible beat all the bad guys, and now you can use it too. Make the car jump! Simply push down to 'set' the vehicle, then roll and watch the car's incredible jumping action. Easily remove the car's roof to transform it into a convertible so Mr. Incredible can fight crime in style. For incredible imaginations 4 and over."
EAN: 39897748672
Posted in Toys by ToyMaster
Britax Evolva 123 Car Seat-Cosmos Black (New)
The EVOLVA 1-2-3 combination seat features padded side wings, performance chest pads, upright or recline position, and adjustable headrest and harness. The seat also has a pull-out drink holder and snack tray to help keep your child fed and watered, as well as safe. Features: 5-point safety harness with one-pull adjustment Performance chest pads reduce your child's forward movement in the event of an impact Height adjustable headrest and harness with easy single handed adjustment, prevents rethread errors Harness retainers make it easy to place your child in and out of the seat Belly Pad for your child's comfort Seat belt guides correctly position the 3-point seat belt over your child's shoulder and pelvis Height-adjustable headrest and belt guide adjust position of seat belt over your child's shoulder Deep, softly padded side wings provide Optimum Side Impact Protection Multiple recline positions Pull-out drink holder and snack tray Softly padded cover can be removed for washing Lightweight for easy transfer between cars Installation with 3-point seat belt Dimensions: Weight: 7. 7kg Dimensions: H 61-71cm x W 50cm x D 52cm
EAN: 4000984137354
Posted in Toys by ToyMaster
Joie Gemm Group 0+ Car Seat-Black Carbon
Package Includes: Joie Gemm Car Seat Joie I-Base Car Seat Base Joie Gemm Car Seat: A safe haven designed and engineered to keep your infant cosy. The perfect partner to your favourite Joie? stroller keeps you moving even when your child is sleeping. Side Impact Protection provides wrap-around coverage for the head and upper body. 5-Point Harness keeps baby's hips and body positioned safely in the middle of the seat at all times. Pairs perfectly with all Joie strollers for a convenient travel system. Adapter-free attachment when pairing with Joie strollers. Uses solely top-of-the line components 100% manufactured in our state-of-the-art factory. Custom tested at our in-house, government-certified, advanced technology, crash test facility to ensure precision engineering Features: Birth to 13kg Side impact protection gives optimal security against side impact Multi-position, ergonomic carry handle with TPE overmold for optimum comfort Cozy, newborn pillow gives a perfect, snug fit for newborns Padded harness cushions and lower buckle cover for baby?s comfort Retractable sun canopy offers ideal protection and also removes for extra fresh air Removable and machine washable fabrics Curved base allows for rocking and relaxing 5-point harness system with front tension adjustment Installs in vehicle with the Joie base (sold separately) or with a vehicle's 3-point seat belt Attaches to all Joie pushchairs to form a travel system, no car seat adapters needed Attaches to other pushchairs using a Maxi-Cosi
EAN: 5060264394227
Posted in Toys by ToyMaster
Graco Affix Group 2-3 Car Seat Black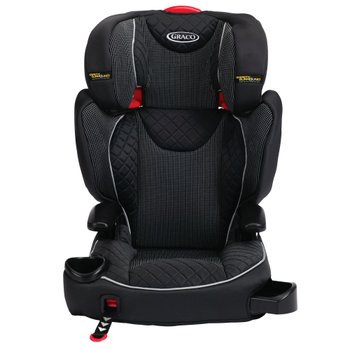 The Graco Affix Group 2-3 Car Seat in Black is sure to keep your child comfortable and secure on the go. This clever car seat provides just the boost kids need to stay safe on every journey. This sturdy, forward-facing car seat has side impact protection built into both the side wings and the headrest, protecting your child. Suitable from 15kg-36kg, the Graco Affix Group 2-3 Car Seat in Black can be easily adapted to suit your growing child. The headrest height can be adjusted with just one hand
EAN: 3660730036211
Posted in Toys by ToyMaster
Cosatto Hold 0+ Car Seat Go Lightly 2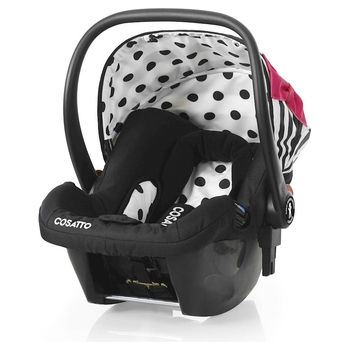 The Cosatto Hold Group 0+ Car Seat Golightly 2 is a strong and cuddly travelling companion. Suitable from birth to 13kg (12-15 months approx.), the Hold will keep your little one as comfortable as they are when held in your arms. Whether in-car or on a travel system, your baby will be held safe and secure on your journeys together. The deep comfortable shell, side impact protection and harness bring extra in-car security, while the soft pads maximise cosiness. With tough tech and an industry lea
EAN: 5021645045961
Search
Recent Posts
Get Social With Us!
Categories
Pages
Toy Retailers
Popular Tags
Toy Archive