Browsing all articles tagged with car
Posted in Toys by ToyMaster
Posted in Toys by ToyMaster
Posted in Lego by ToyMaster
Posted in Toys by ToyMaster
Cupcake Car Seat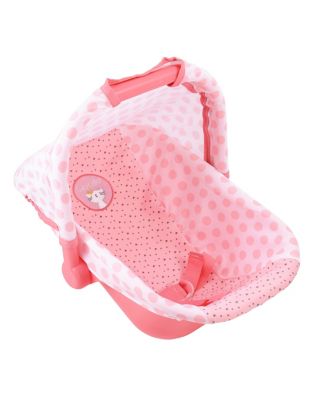 "Take your baby doll out and about for adventures with the ELC Cupcake Dolly Car Seat. The lightweight Car Seat is made with pretty pink fabric patterned with dots and hearts, so your baby doll will look adorable wherever you go. Clip your baby into the Car Seat with the safety straps and you're ready to go! If it's a sunny day you can put up the hood on the Car Seat to keep your baby in the shade. The Cupcake Dolly Car Seat fits dolls up to 42cm. Realistic baby doll role-playing for 3 and over."
EAN: 5050048032476
Posted in Playmobil by ToyMaster
Playmobil 9384 1.2.3 Police Car with Trailer Hitch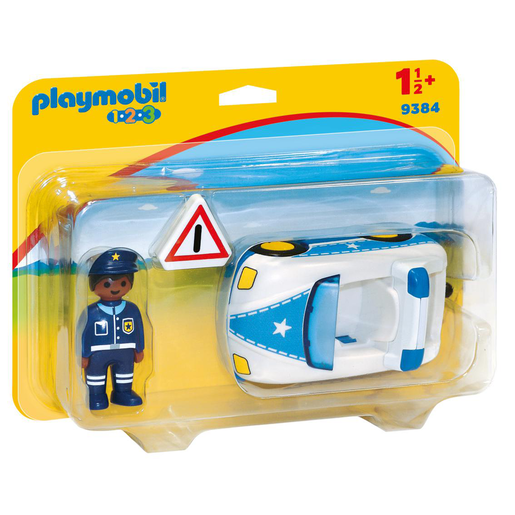 "Race around town with this super-fast police car and police officer figure from the Playmobil 1.2.3 range. This police car is ready for high-speed chases and crime fighting. Join the police officer and imagine heaps of adventures. The police figure fits into the open-top police car, and the car itself has real working wheels, making for real racing action. There is a warning triangle sign to help stop and divert traffic. This triangle can handily be stored in the boot rack. For 18 months and over."
EAN: 4008789093844
Posted in Lego by ToyMaster
Creator Expert Ford Mustang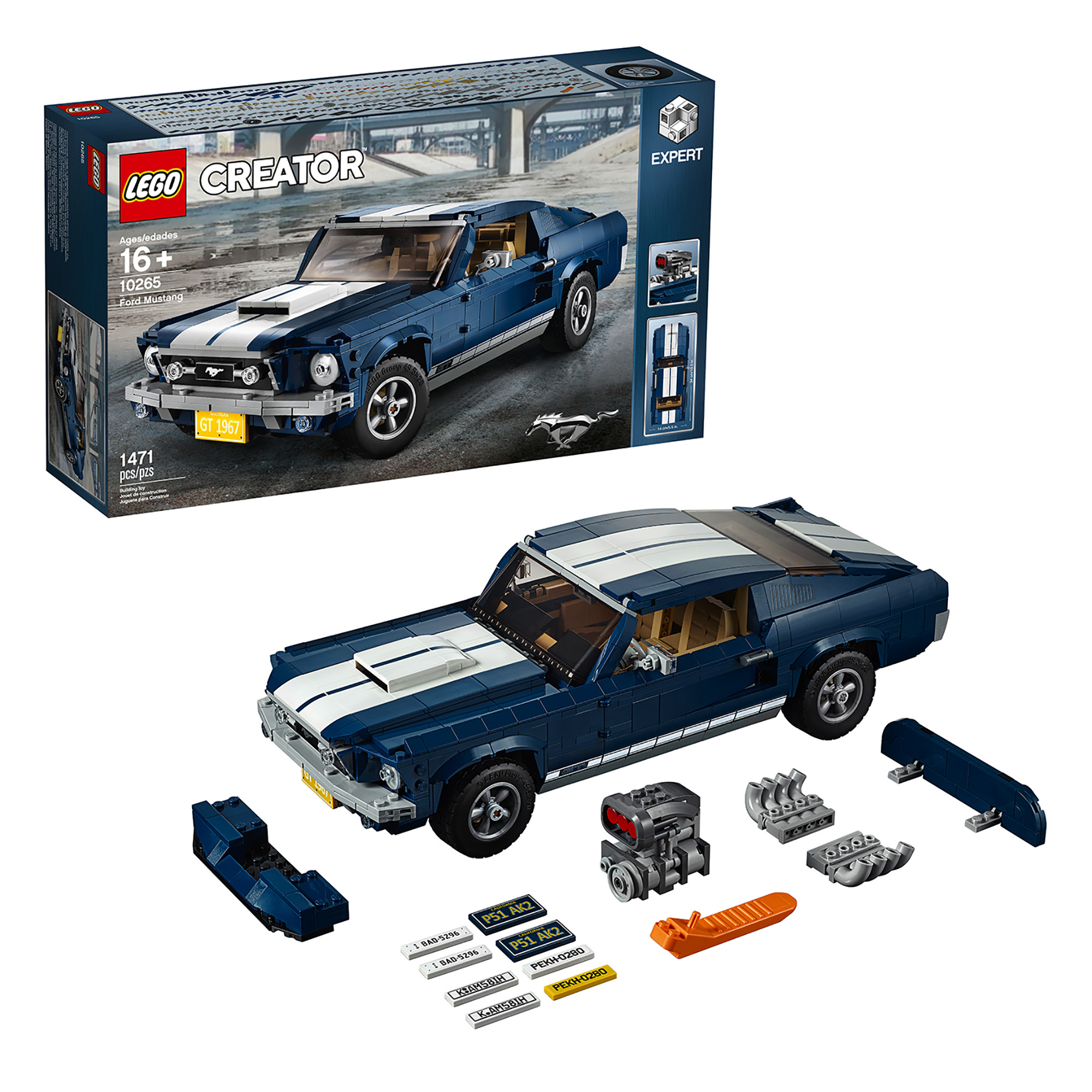 Discover the magic of an iconic 1960s American muscle car with this LEGO Creator Ford Mustang GT model, featuring a bonnet scoop, printed mustang grille badge, GT emblems and 5-spoke rims with road-gripping tyres that was developed with input from Ford. This authentic replica that contains 1471 pieces, comes with optional add-ons for customisation, you can even adjust the lift of the rear axle for an extra-mean look!Remove the roof panel or open the doors for access to the detailed interior with handsome seats, radio, working steering and a mid-console gearshift. Store items in the trunk or lift the hood to reveal a detailed big block 390 V8 engine with battery, hoses and air filter detailing.This advanced building set has been designed to provide a challenging and rewarding building experience full of nostalgia and makes a great centerpiece for the home or office. An ideal gift for Ford Mustang fans.
EAN: 5702016368260
Posted in Playmobil by ToyMaster
Playmobil Family Fun 9404 Family Car
"Add to your imaginative Playmobil adventures with the City Life Family Car with Parking Space and Removable Windshield. You can enjoy driving all around Playmobil City with this beautiful pink Family Car. Remove the roof to place your figures inside. The car can fit up to four figures and also comes with a child seat for extra play options. Steer the car into the included parking space to pick up the Playmobil figures who have been shopping. Open the back of the car to load their bags of goodies in. Perfect for imagining city adventures, the City Life Family Car is a great vehicle for 5 and over."
EAN: 4008789094049
Posted in Toys by ToyMaster
VTech Toot-Toot Drivers Race Car
"Race into action with the VTech Toot Toot Drivers Race Car. With real working wheels, you can push the race car along and watch as it speeds and dashes. Press the button on top of the car to witness even more fun reactions and movements. This VTech Race Car includes three sing along songs and six upbeat melodies. This fun and funky car is perfectly sized for little hands. This VTech vehicle encourages motor skills development, role playing fun, language development, and imaginative play. Suitable for 12 months and over."
EAN: 3417765142031
Posted in Toys by ToyMaster
Ryan's World – Ryan's Sky Fighter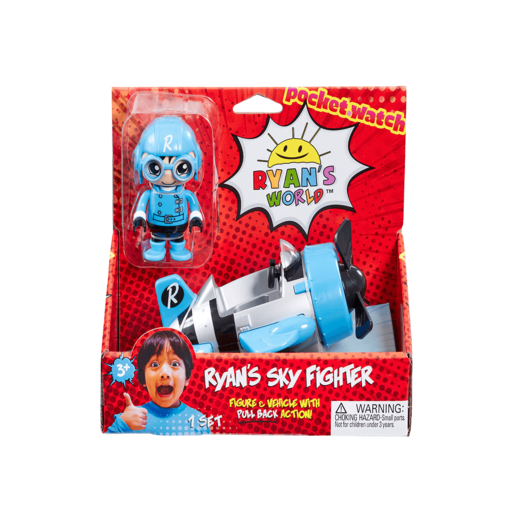 "Ryan's World fans will love playing with this fun Race Rod. Just pull back the vehicle as far as you can, then let go and watch as it zooms forward – straight towards the action! This awesome car comes with a racer figure that really fits inside, so you can think of cool adventures. This chunky car and figure set is hours of classic driving fun, as approved by Ryan himself! Fun for every-day heroes aged 3 and over."
EAN: 5025123007076
Posted in Toys by ToyMaster
WOW Toys Richie Race Car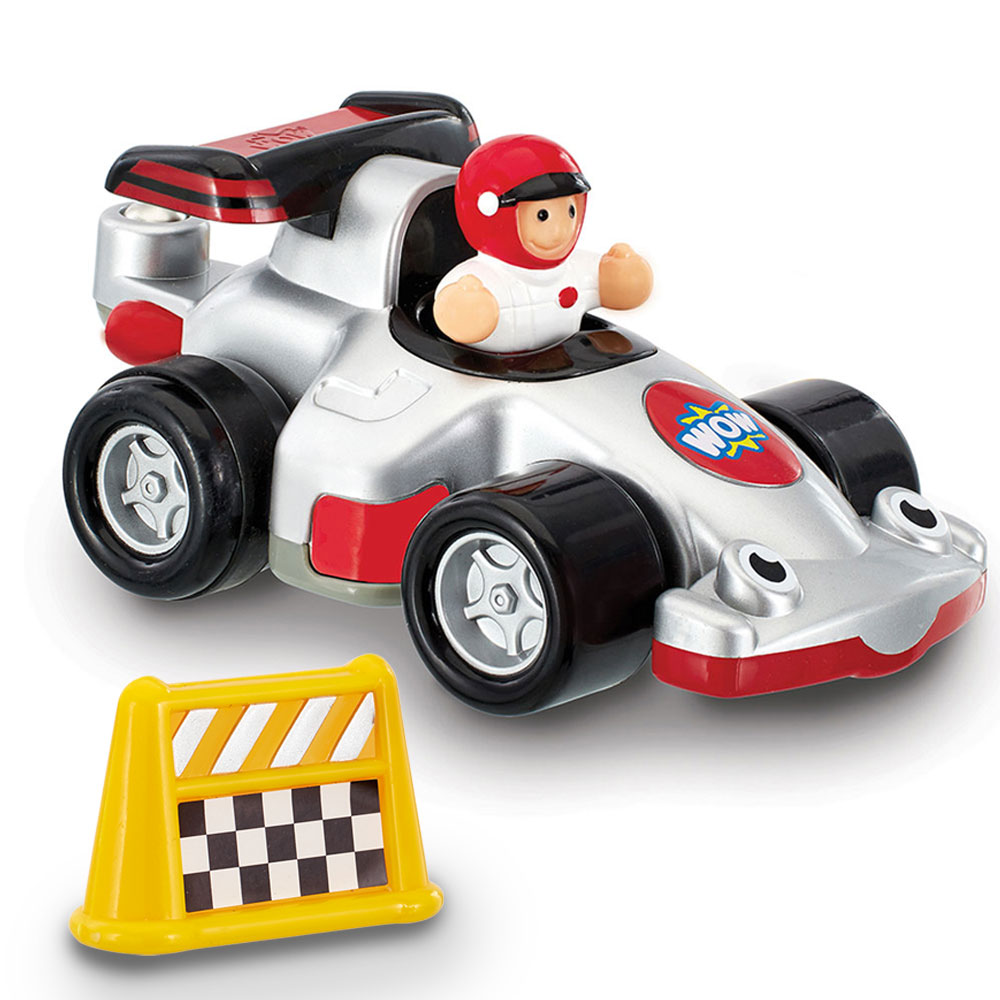 Push WOW Toys Richie Race Car along and his Push & Go motorised engine gets him to the finish line in no time at all. His cool spoiler and driver Play Friend figure makes Richie one of the favourites to win the race.Includes: 1 motorised Push & Go race car, 1 racing driver Play Friend and 1 crash barrier accessory.
EAN: 5033491103436
Search
Recent Posts
Get Social With Us!
Categories
Pages
Toy Retailers
Popular Tags
Toy Archive