Browsing all articles tagged with box
Posted in Toys by ToyMaster
Posted in Toys by ToyMaster
Personalised Digger Money Box
A great gift to start the young ones saving. This personalised digger moneybox is great for kids who like the idea of construction… or maybe destruction! The digger has a moveable bucket arm and plastic tyres adding to the authenticity. Suitable for Birthdays, Christening Gifts, Thank You Presents or Christmas.  This silver plated Digger Money Box can be personalised on the back with any message over 4 lines and up to 20 characters per line.
EAN: 5055325602120
Posted in Toys by ToyMaster
Personalised Rose Gold Glass Jewellery Box
Leave a little sparkle wherever you go! The perfect little box of sparkle for her, this rose gold edged & mirrored bottomed trinket box is the a wonderful addition to any dressing table. Personalise the box with a message up to 30 characters, please note that all messages will be engraved in an uppercase.
EAN: 5055901565931
Posted in Toys by ToyMaster
Posted in Toys by ToyMaster
Posted in Toys by ToyMaster
Cards Against Humanity Absurd Box
Are you ready for a box of Cards Against Humanity cards that won't just blow your mind, but bend it harder than a third-world dictator bends the law? Good, 'cos we have one for you: the Cards Against Humanity Absurd Box! So, simply put, these cards are weird. How weird? Well, they make the guy on the corner that wears only sequined cowboy boots and sings ABBA songs in Klingon look like an accountant. What more is there to say? Nothing. Oh, except for the fact that you get 300 of these cards. Yep, that's 300 cards weirder than a 'congratulations on your first period' card sent by an uncle. Before you start ordering faster than a 30-day-detox survivor at a fast-food restaurant, remember that the Absurd Box is an add-on. You need the original Cards Against Humanity to play it. So, if you're ready to take your CAH from just offensive to weirdly offensive, order this Cards Against Humanity Absurd Box Expansion Pack today!
EAN: 817246020415
Posted in Toys by ToyMaster
Ravensburger 4 in a Box Puzzles – Marvel Spider-Man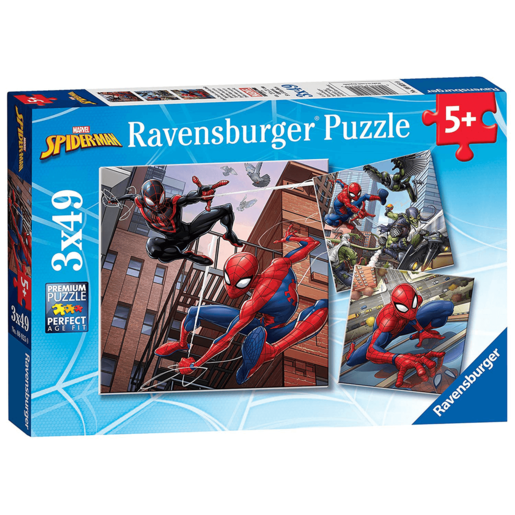 "Join Marvel's Spider-Man for some web-slinging puzzle adventures with the Ravensburger 4 in a Box Puzzles. Pick one of the 12, 16, 20 or 24 piece Spider-Man puzzles and fit the high-grade cardboard pieces together to reveal the friendly neighbourhood hero along with some of his classic villains and heroic friends. With a specialised linen print to minimise glare on your finished puzzles, this 4 in a Box set is sure to become a rainy-day favourite. Share the puzzles between your friends or mix all the pieces together for even more of a puzzling challenge! Fun Spider-Man puzzles for 3 and over."
EAN: 4005556080250
Posted in Toys by ToyMaster
Star Wars Chewbacca Holopane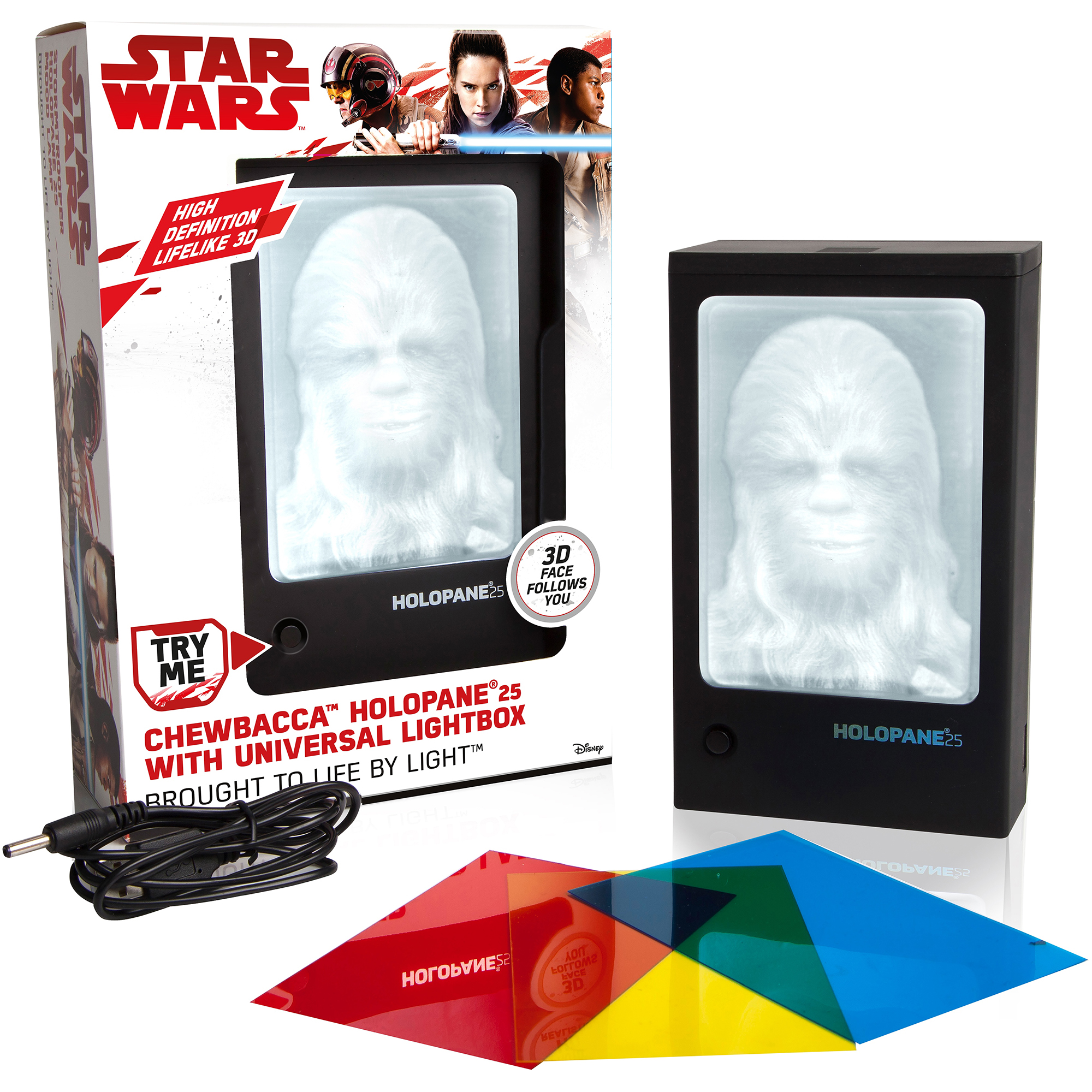 Brought to life by life, this Star Wars Chewbacca has been reproduced with lifelike detail. A mind-blowing 3D Effect when brought to life by light! Use the Universal light box, place in front of a lamp or on a windowsill, and see your character brought to life! The Universal Light box lets you swap out individual collectable characters and can either be wall mounter or left free standing. There are also three colour filters and three brightness settings for customisations and personalisation. Requires 4 x AA batteries (not included) to make this item portable however these are optional.
EAN: 5055394008458
Posted in Toys by ToyMaster
Ravensburger 4 in a Box Puzzles – My Little Pony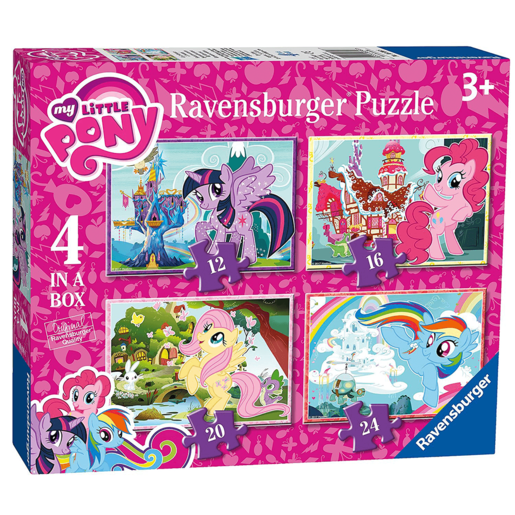 "My Little Pony 4-in-a-box Jigsaw Puzzles will keep you busy for ages. Each of the puzzles features a colourful picture of your favourite Pony. They increase in the number of pieces used, making it an ideal set for families or kids of different ages. Made from strong premium grade cardboard with linen finish print, Ravensburger jigsaws always meet the highest possible standards. An ideal gift for Disney fans aged four years and up. What's in the box? 1 x 12-piece jigsaw 1 x 16-piece jigsaw 1 x 20-piece jigsaw 1 x 24-piece jigsaw "
EAN: 4005556068968
Posted in Toys by ToyMaster
Ravensburger Peppa Pig 3 in Box Puzzles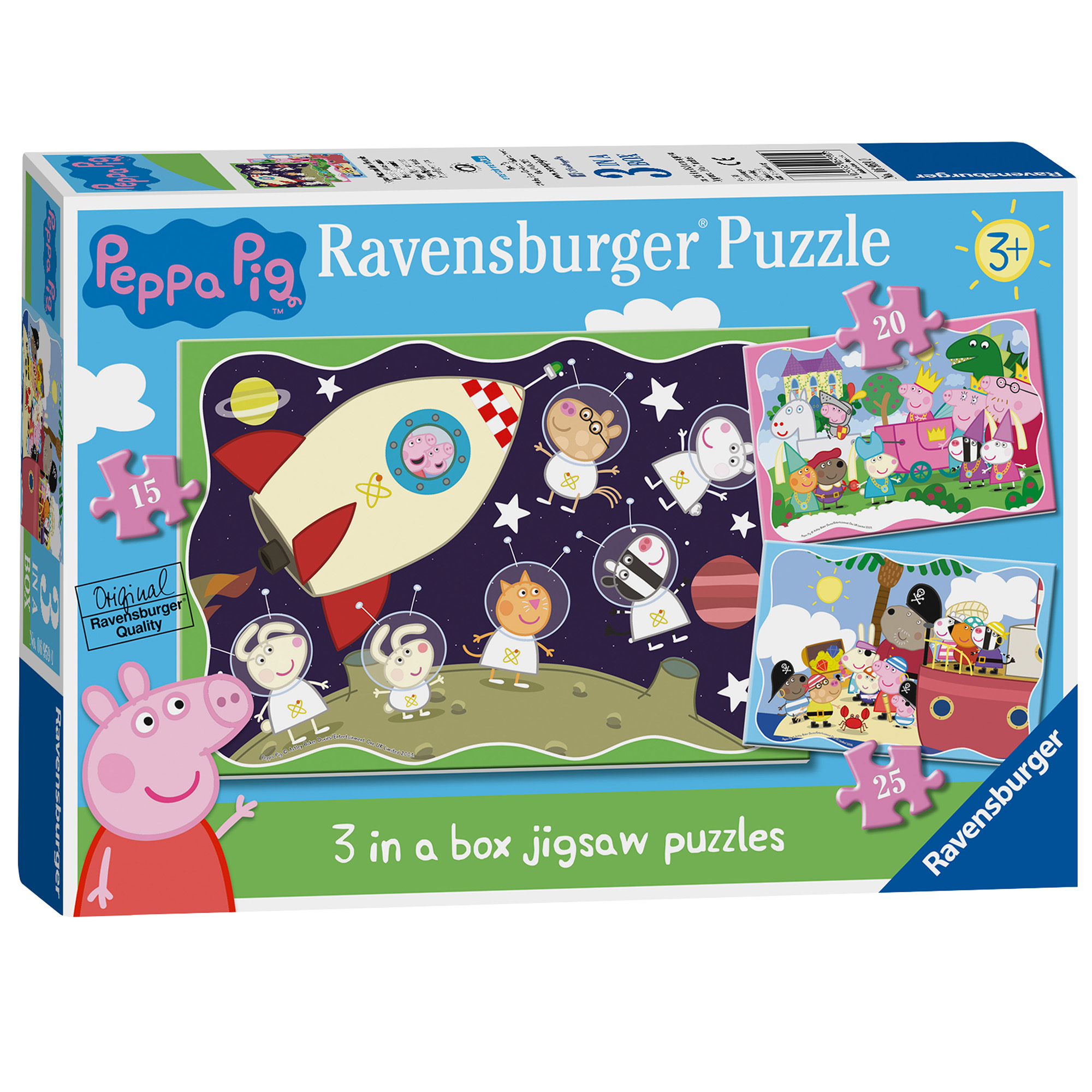 This set of bright and colourful images shows your favourite characters from Peppa Pig having fun and playing dress up in 3 fantastic scenes. Fly to space in a rocket, pretend to be Kings and Queens or become pirates with Peppa Pig, George Pig, Mummy Pig, Daddy Pig, Rebecca Rabbit, Richard Rabbit, Candy Cat, Zoe Zebra, Pedro Pony and Suzy Sheep in the Ravensburger Peppa Pig 3 in Box Jigsaw Puzzles.Three high quality cardboard jigsaw puzzles in 15, 20 and 25 pieces. The finished puzzle measures 26 x 18cm when complete. Suitable for ages 3 years and above. Made from strong premium grade cardboard, with linen finish print to minimise glare on puzzle image.At Ravensburger we have over 50 years of puzzle-making experience and pride ourselves on having the highest quality Jigsaw Puzzles around. All Ravensburger puzzles are crafted using Softclick Technology and watchmaker precision to ensure the greatest possible accuracy and variety of each puzzle piece.
EAN: 4005556069590
Search
Recent Posts
Get Social With Us!
Categories
Pages
Toy Retailers
Popular Tags
Toy Archive