Browsing all articles tagged with blue
Posted in Toys by ToyMaster
Posted in Toys by ToyMaster
My First Balance Bike – Blue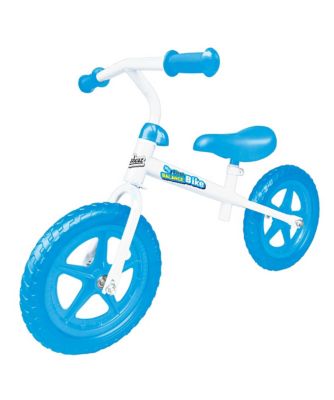 "My First Balance Bike is the perfect first step in learning how to cycle! This lightweight frame and comfy design make it easy for your little one to learn about balance and refine their motor skills. The handlebars and seat can be adjusted, meaning the bike grows with your child. Kids love the awesome design of My First Balance Bike. The handlebars, seat and wheels are a bright blue shade, and the frame stands out in brilliant white. Enjoy hours of active outdoor fun with this practical and exciting toy. For ages 3 and over."
EAN: 5021813154136
Posted in Toys by ToyMaster
YooHoo & Friends 8-Inch Tangee Blue Tang Fish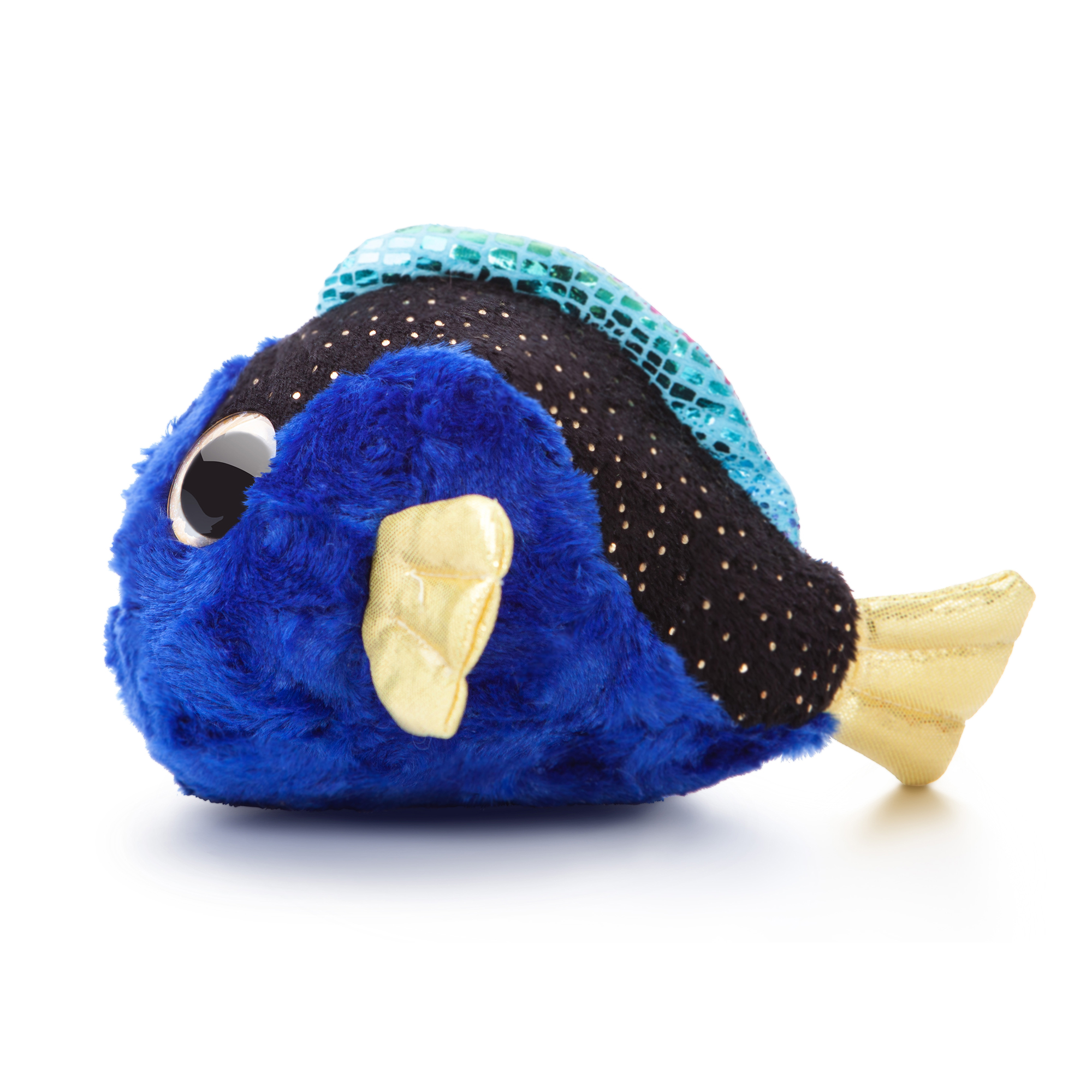 YooHoo & Friends are characterised by their big eyes, bushy tails and colourful soft fabrics; the five main characters are joined by over 50 additional characters representing Endangered, Extinct or Extraordinary animals.The YooHoo & Friends 8-Inch Tangee Blue Tang Fish is brought to you by Aurora World's expert team and is suitable for all ages!
EAN: 5034566605824
Posted in Toys by ToyMaster
Cupcake Dolly Stroller – Blue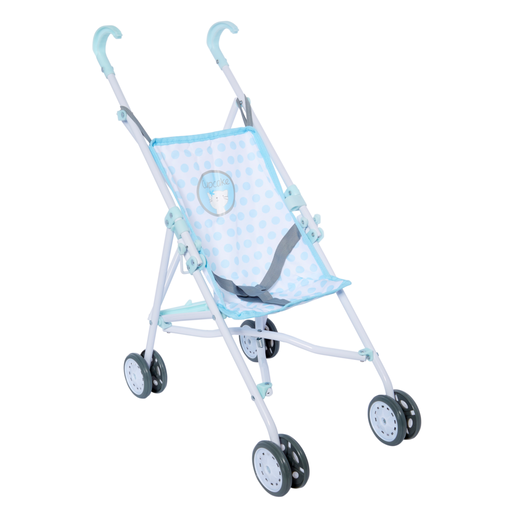 "Take your baby doll out and about for adventures with the ELC Cupcake Stroller in Blue. The lightweight Stroller is easy for little hands to push and sturdy enough to survive plenty of adventures. The Stroller's seat is made from a pretty, blue, spotted fabric, so your baby doll will look adorable wherever you go. Clip your baby into the Stroller using the seat belt and you're ready to go! The Cupcake Stroller fits dolls and toys up to 47cm and easily folds away for storing at home. Realistic baby doll role-playing for 3 and over."
EAN: 5050048289054
Posted in Toys by ToyMaster
Posted in Toys by ToyMaster
VTech Kidizoom Duo 5.0 Camera – Blue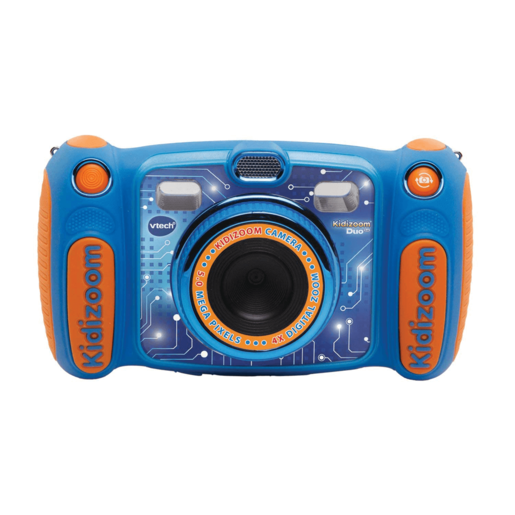 "Snap loads of great pics with your new Kidizoom Duo 5.0 Camera. Switch the camera from front to back at the click of a button and take photos of your surroundings or some super cool selfies. Add fun effects, stamps, and frames to your pictures for laugh-out-loud or artsy results. This awesome camera has an array of exciting features such as games, voice recorder, wacky photo shaker, photo editor, and much more! This Kidizoom Duo Camera comes in a vibrant blue colour and encourages lots of creative fun. For ages 3 and over."
EAN: 3417765071034
Posted in Toys by ToyMaster
Happy Ride On Blue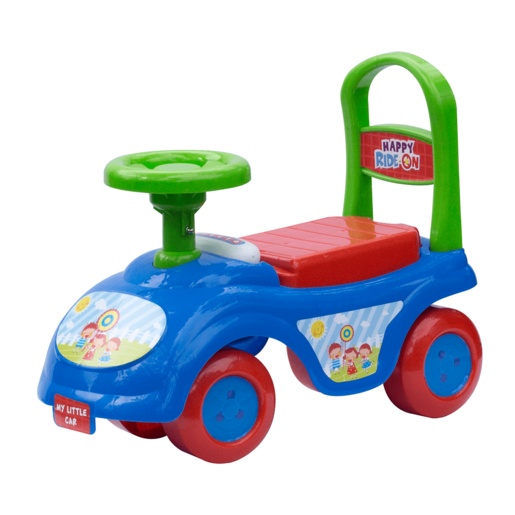 "Little ones are at their happiest when sat on the Addo Happy Ride On! Big, bold 'n sturdy, the Happy Ride On comes with storage for keep their favourite toys. This pre-school ride-on also has a built-in phone and horn for beeping when mummy or daddy is in the way. The Happy Ride On is very colourful and also comes with bright pictures that little ones will love. Whether in the house or back garden, this ride-on is made to explore! A great gift for ages 12 months and up."
EAN: 5060460350454
Posted in Toys by ToyMaster
Posted in Toys by ToyMaster
Vtech Turbo Force Racer – Blue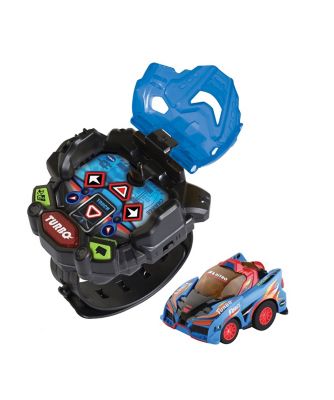 "Zoom into action with this Vtech Turbo Force Racer. Watch your electric blue car whizz and race, all while you control it with your super cool control wristband. This portable vehicle charges up when it is docked in the wristband, then its ready to go! Shake your wristband to enter Turbo Mode for an extra acceleration boost or put your racer into competition mode and use the direction buttons to compete with other Turbo Force Racer owners. For ages 4 and over."
EAN: 3417761984031
Posted in Toys by ToyMaster
Search
Recent Posts
Get Social With Us!
Categories
Pages
Toy Retailers
Popular Tags
Toy Archive