Browsing all articles tagged with baby
Posted in Lego by ToyMaster
Posted in Dolls by ToyMaster
Baby Annabell Travel Jeans for 43cm Dolls (Styles Vary, One Supplied)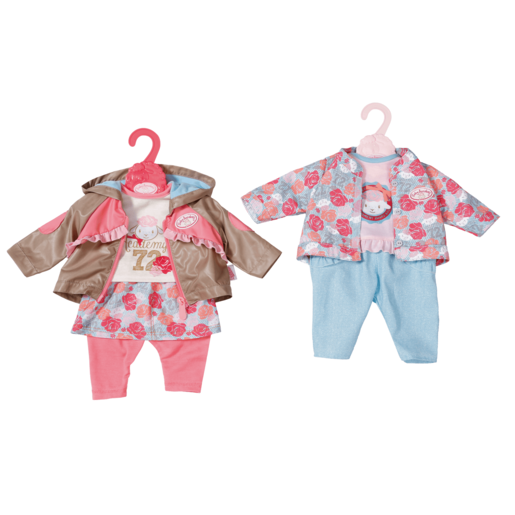 "Little ones will love dressing up their Baby Annabell dolls with these Travel Jeans. Designed to fit 43cm Baby Annabell Dolls, this outfit will ensure your children's' Baby Annabell doll is looking and feeling good! There are different sets to collect â?? a pair of jeans with denim jacket and a rose print with all the colours of the rainbow (both sold separately). Both sets come with a cool little hooded jacket which is ideal in case the weather changes. Suitable for children aged 3 and over."
EAN: 4001167701973
Posted in Dolls by ToyMaster
Baby Born Sporty Collection (Pink)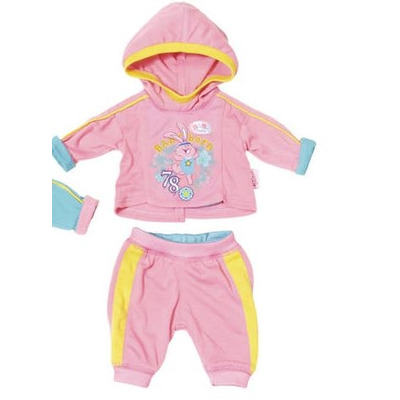 A jump to the right, a jump to the left and a few star jumps… phew, sport can be hard work! But it's no problem for BABY born®, as her sporty collection of jogging bottoms and hoody lets her move around in total freedom. BABY born®'s sister is just as sporty. Dressed in turquoise with grey-flecked sleeves, fun colourful prints and zip applications, they do forward and backward rolls, jump over boxes and balance along beams. But the two of them also love to laze around on the sofa. Whatever they are doing, they always look good in these tracksuits.
EAN: 4001167823774
Posted in Toys by ToyMaster
Bloopies Divers Baby Doll – Cobi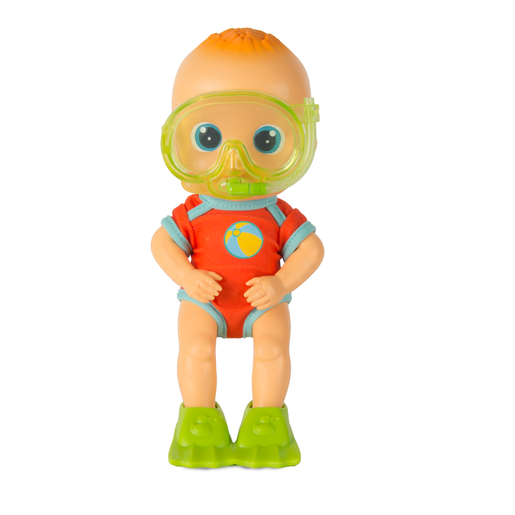 "Bath time has never been more fun with your new best friend from Bloopies! Press Cobi's belly and watch him squirt water through his mouth or snorkel â?? he also squirts bubbles when your little ones play with him during bubble baths. There are six different Bloopies Divers Baby Dolls to collect â?? Cobi, Flowy, Lovely, Luna, Max and Sweety. Each Bloopies Divers Baby Doll includes one Bloopie with unique swimsuit and snorkel. Suitable for children aged 18 months and over."
EAN: 8421134095595
Posted in Dolls by ToyMaster
Baby Born Romper (Blue)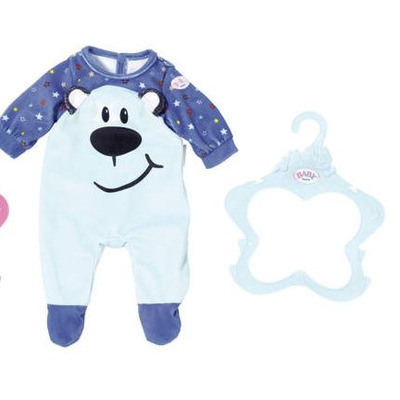 "BABY born® stop fidgeting so much!" But she's wearing her romper and, true to the name, she has to romp around for all she's worth. The one-piece in pink is made of soft fabric which is incredibly comfortable – perfect for extensive hours of lounging about and cuddling on the sofa. There's the cute pink version with bunny ears.
EAN: 4001167824566
Posted in Toys by ToyMaster
Sylvanian Families Baby Hedgehog Hideout Set
"Your little ones will love this adorable Sylvanian Families Baby Hedgehog Hideout. This cute little set contains a house for the Hedgehog family and a sleeping bag for the baby to sleep snugly inside, while inside the hideout there is a slide, a hedgehog-shaped table and a stove! Collect more charming Sylvanian Families sets (each set sold separately) and enjoy endless playtime fun as you build out the tiny village of Sylvania. Suitable for children aged 3 years and over. "
EAN: 5054131054536
Posted in Toys by ToyMaster
Sylvanian Families Baby Ropeway Playset
"Encourage your little ones to engage in storytelling fun with this Sylvanian Families Baby Ropeway Park playset. The adorable Milk Baby Rabbit family (included with set) love riding on the gondola â?? simply pull the end of the rope to the left or right to move it, or combine the set with adventure Tree House, Lakeside Lodge, Family Campervan and many more sets for even more fun. Sylvanian Families miniature dollhouses, playsets and figures (sold separately) are timeless and classic high quality toys that children have enjoyed for generations. Suitable for children aged 3 years and over. "
EAN: 5054131054529
Posted in Dolls by ToyMaster
Baby Annabell Shoes – Ballerinas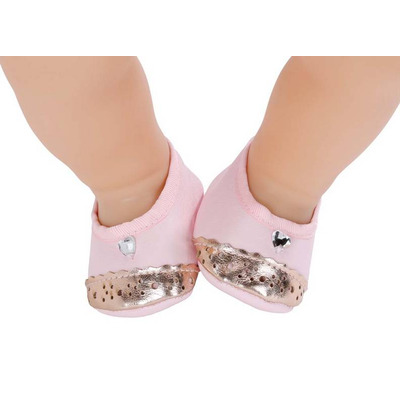 "Show me your feet, show me your shoes"… Baby Annabell is wearing such fantastic shoes that she just loves showing off her feet. But every day she's faced with the same dilemma – Baby Annabell has a hard time choosing between these two fantastic models: elegant ballerinas embellished with small heart-shaped stones or smart trainers with trendy bronze-look shoelaces.
EAN: 4001167794579
Posted in Toys by ToyMaster
Zapf Baby Bathtub Surprise Doll
"Discover lots of exciting surprises with the BABY Born Surprise Bath Doll. Ideal for teaching little ones all about care and affection, children can splash a few drops of water onto the towel to discover their BABY Born's eye colour. They can then pour icy bath water over her head and watch as a new hair colour is revealed, before discovering plenty more exciting surprises! BABY Born Surprise Bath Doll includes 28cm doll, bathtub, towel, two nappies, bottle, bracelet, charm and dissolvable duck with a hidden surprise. Suitable for children aged 3 years and over."
EAN: 4001167904114
Posted in Toys by ToyMaster
In The Night Garden Upsy Daisy Baby Soft Toy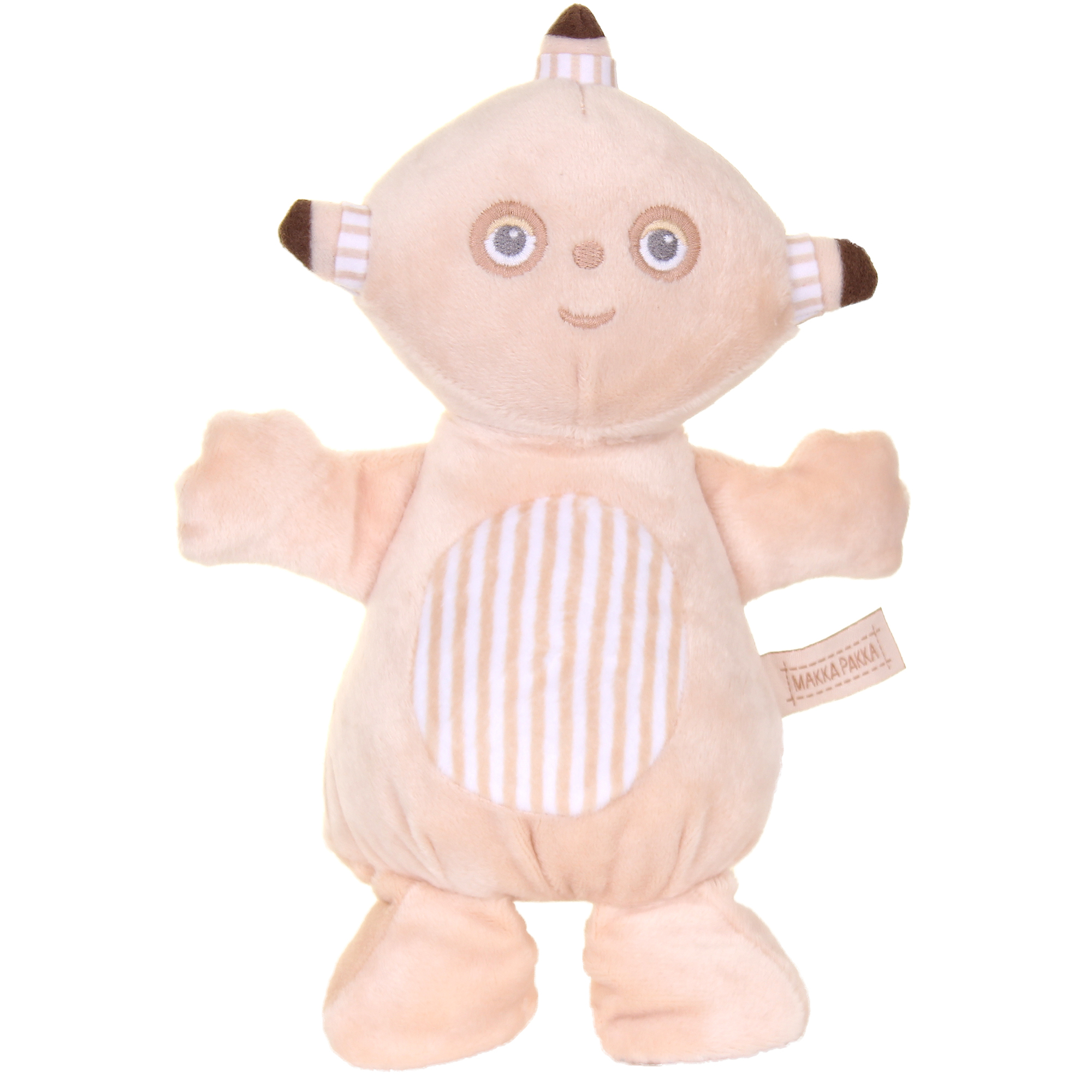 Whether you are looking to compliment baby's nursery or find that precious first gift, this adorable In the Night Garden Upsy Daisy Soft Toy offers the perfect solution to soothe and calm your little one. Super-soft and cuddly with embroidered features, Upsy Daisy makes the perfect cuddle companion for tiny hands. Includes crinkle in hands and feet and squeaker when you squeeze her body. Suitable from birth.
EAN: 5013197211109
Search
Recent Posts
Get Social With Us!
Categories
Pages
Toy Retailers
Popular Tags
Toy Archive