Browsing all articles tagged with action
Posted in Toys by ToyMaster
BRIO World – Smart Tech Railway – Engine Set With Action Tunnels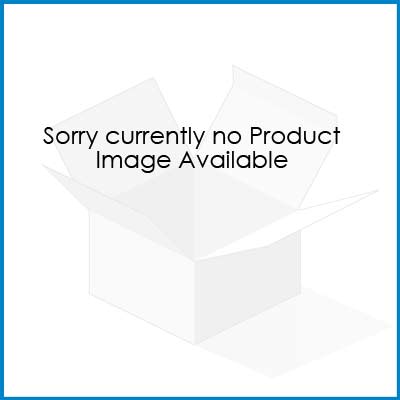 Smart Tech is the new Train technology from BRIO! Simply press go on the engine and set up the Smart Tech arches around the track. The Engine will automatically detect each arch and do exactly what is shown. It could stop,start, go slow, turn on the lights or make a sound. Isn't that fun. Where will the train go next? And what will it do? It
EAN: 7312350338737
Posted in Playmobil by ToyMaster
Posted in Hot Wheels by ToyMaster
Hot Wheels Action – Dragstrip Champion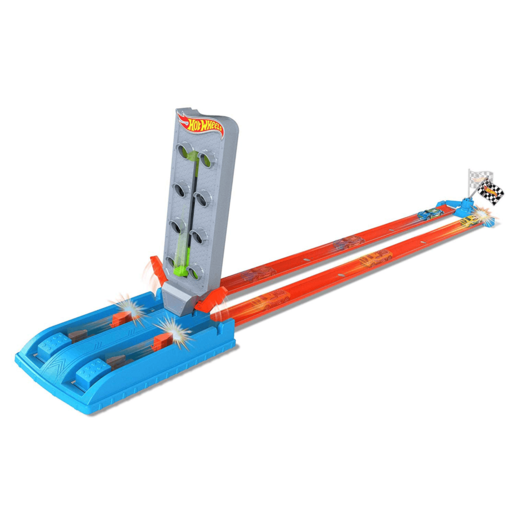 Kids face off with friends with a variety of newsets for ultimate performance-based adrenaline-charged speed and crashing action! Everything kids need to get racing right out of the package— orange track, banked turns, side-by-side racing and launchers plus one Hot Wheel vehicle! Each set connects to other Hot Wheels track sets (sold separately) for a great way to build an epic track.
EAN: 887961713848
Posted in Toys by ToyMaster
Despicable Me 3: Deluxe Talking Minion Action Figure – Dave with Banana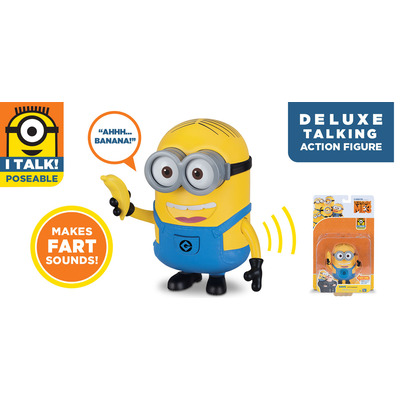 Tim makes himself clear with the Despicable Me 3 Deluxe Talking Action Figure Tim with Megaphone! Press his pocket to activate Original Voice and sound effects! Talking Tim is quite the big mouth with his Minion Megaphone! Press and hold the pocket button to enter Megaphone Mode with amplified Voice & Sound Effects! Tim has articulated arms and feet.
EAN: 5452004402802
Posted in Toys by ToyMaster
Rise of the Teenage Mutant Ninja Turtle Battle Shell Leonardo Action Figure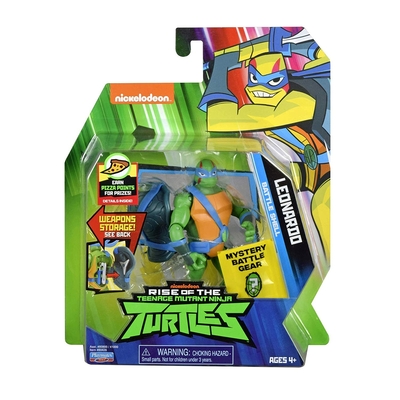 | Retailer | Price | Discount Code? | P&P | |
| --- | --- | --- | --- | --- |
| | £9.49 | No | | |
| | £9.49 | No | | |
| | £9.49 | No | | |
| | £9.49 | No | | |
| | £9.49 | No | | |
| | £9.49 | No | | |
| | £9.49 | No | | |
| | £9.49 | No | | |
| | £9.49 | No | | |
Trained by their sense I rat master Splinter, four Mutant Ninja Turtles have completed their Ninja training and have come above ground where they encounter absurd mutans (some allies, some enemies), battle bizarre creatures, but always find time for a slice of pizza! Oh…and did we mention they soon discover a mystical world They never knew existed!
EAN: 8056379070948
Posted in Toys by ToyMaster
Marvel Super Hero Adventures – Spider-Man Jetquarters
"Your Marvel Super Hero Adventures can really take flight with the incredible Spider-Man Jetquarters. This awesome vehicle and 12.5cm action figure are ready to soar. Open the cockpit and place the Spider-Man action figure inside to prepare for take-off! Perfectly scaled for smaller hands, this spider-inspired jet will look awesome flying through the skies as you imagine exciting adventures for everyone's favourite webslinger. Combine the Spider-Man Jetquarters with the Super Hero Adventures Kid Arachnid Web Wheels or Captain America Victory Racer vehicles, which fit in the jet's storage area, for more ways to play. Super hero fun for 3 and over."
EAN: 5010993598717
Posted in Toys by ToyMaster
BRIO Big Green Action Locomotive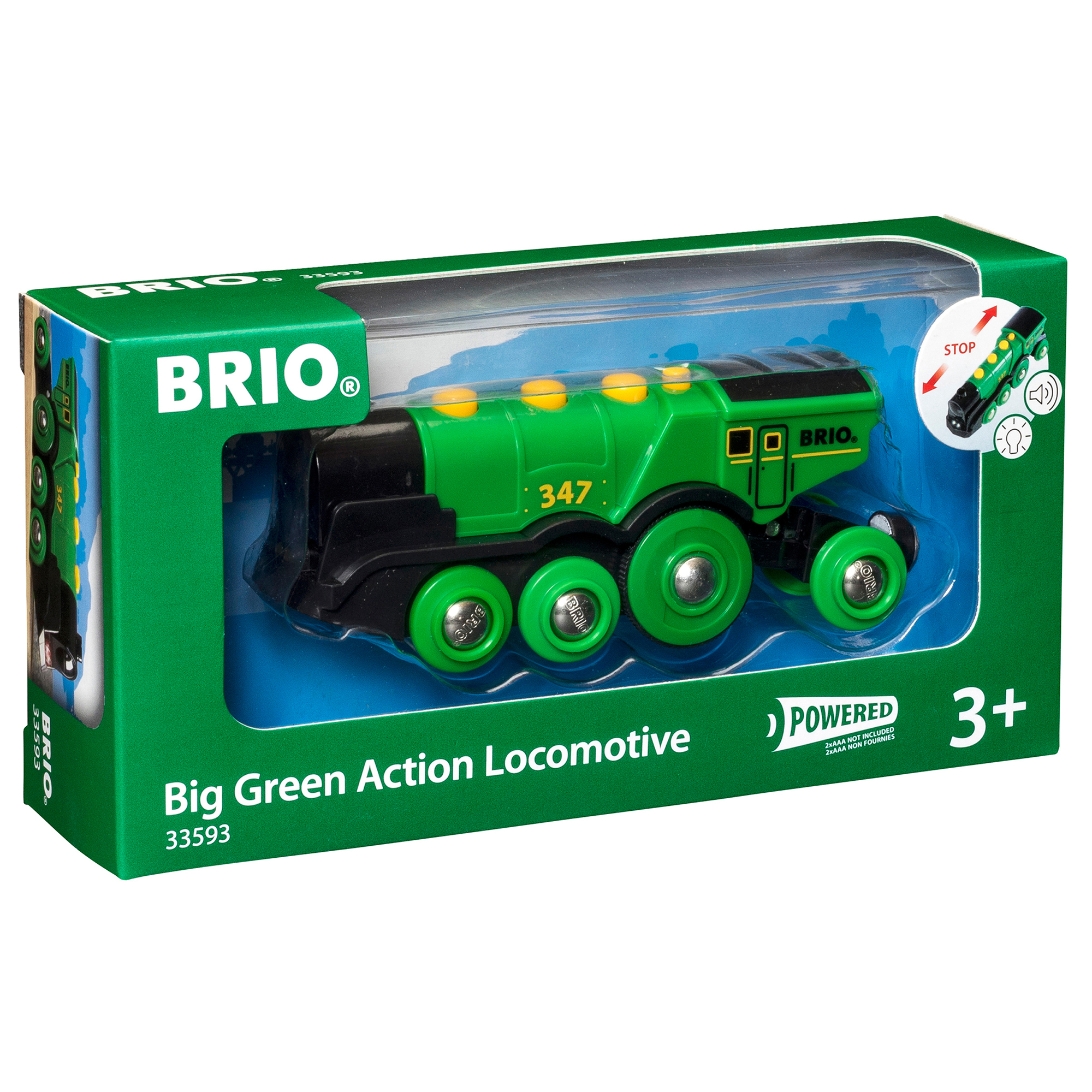 Do you need to expand your ever growing BRIO world? Well now you can with the BRIO Big Green Action Locomotive!With its two front lights fully lit, full speed ahead and the unmistakable choo-choo sound, this Big Green Action Engine impresses even the most experienced young train driver. The toy locomotive can go full reverse whenever needed, and the switch on top allows free wheel movement without battery function. This is a durable retro design toy that allows your child's imagination to flow and also helps improve your child's spatial awareness and fine motor skills. Includes 1x Action Locomotive. The item measures 13.6 x 3.6 x 5cm.The BRIO Big Green Action Locomotive isSuitable for children aged 3 years and over.Requires 6 x AAA batteries (not included).
EAN: 7312350335934
Posted in Toys by ToyMaster
Posted in Toys by ToyMaster
Heroes of Goo Jit Zu Thrash the Shark Squishy Action Figure
"Get ready for a super stretchy and squishy goo-filled playtime with the Heroes of Goo Jit Zu Figure — Thrash. The Heroes of Goo Jit Zu are the squishiest and gooiest action figures around, with each character having a unique goo filling and its own different texture and feel. There are over 13 Goo Jit Zu characters to collect, including Blazagon, Tygor, Wolfpain, Sahario Panataro, Rockjaw and Viper — decide how you feel and choose from super stretchy, mushy, crunchy, sandy, gooey or squishy! Suitable for children aged 4 years and over."
EAN: 630996410233
Posted in Toys by ToyMaster
Heroes of Goo Jit Zu Versus Glow In The Dark – Tygor vs Viper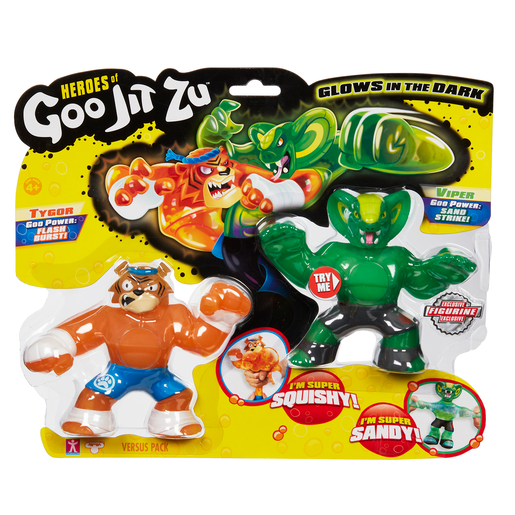 "Stretch, crunch, and wrestle with these Heroes of the Goo Jit Zu Versus Glow in the Dark – Tygor Verses Viper figures. These awesome Goo Jit Zu figures are always ready to wrestle. Each figure has their very own Goo Power – Tygor has the Flash Burst, and Viper has Sand Strike! Battle your new figures and see which Goo Power is best. These glow-in-the-dark figures and squishy, stretchy, and crunchy, but that doesn't mean they can't wrestle! Suitable for ages 4 and over."
EAN: 630996410172
Search
Recent Posts
Get Social With Us!
Categories
Pages
Toy Retailers
Popular Tags
Toy Archive