Browsing all articles tagged with action
Posted in Toys by ToyMaster
Posted in Toys by ToyMaster
Heroes of Goo Jit Zu Tygor and Viper Versus Squishy Action Figures
"Stretch, crunch, and wrestle with these Heroes of the Goo Jit Zu Versus Glow in the Dark – Tygor Verses Viper figures. These awesome Goo Jit Zu figures are always ready to wrestle. Each figure has their very own Goo Power – Tygor has the Flash Burst, and Viper has Sand Strike! Battle your new figures and see which Goo Power is best. These glow-in-the-dark figures and squishy, stretchy, and crunchy, but that doesn't mean they can't wrestle! Suitable for ages 4 and over."
EAN: 630996410172
Posted in Toys by ToyMaster
Posted in Toys by ToyMaster
Posted in Toys by ToyMaster
Posted in Toys by ToyMaster
Disney Pixar Toy Story Interactive Duck & Bunny True Talker Action Figures
?Recreate exciting carnival adventures from Disney Pixar Toy Story 4 with Duck & Bunny action figures. This talking, interactive character two-pack each speak over 20 sounds and phrases for realistic play. Put them close and push their nose buttons to activate and hear them respond to each other. Hear Bunny say hilarious lines like, Why you got to look at me like that? and Oh snap! Push Ducky's nose and he'll reply, Like what? and You stop lookin' at me!
EAN: 887961780543
Posted in Toys by ToyMaster
Heroes of Goo Jit Zu Thrash and Rock Jaw Versus Squishy Action Figures
"Stretch, crunch, and wrestle with these Heroes of the Goo Jit Zu Versus Glow in the Dark – Thrash Versus Rock Jaw figures. These awesome Goo Jit Zu figures are always ready to wrestle. Each figure has their very own Goo Power – Thrash has the Tsunami Flex, and Rock Jaw has Fang Fury! Battle your new figures and see which Goo Power is best. These glow-in-the-dark figures and squishy, stretchy, and crunchy, but that doesn't mean they can't wrestle! Suitable for ages 4 and over."
EAN: 630996410165
Posted in Toys by ToyMaster
Marvel Avengers Endgame: Titan Hero Series 30cm Figure – Iron-Man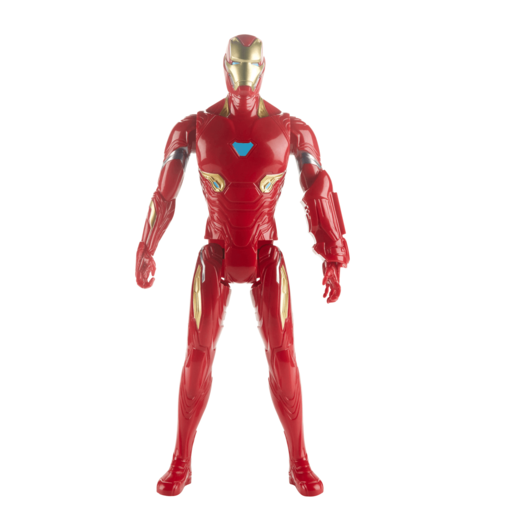 "Bring real sounding superhero action to your home with a Marvel Titan Hero Iron Man, part of the Avengers Endgame Titan series. After getting stranded in space, Tony's back and with something to prove. Join him and the remaining Avengers as they travel the universe to undo what's been done. 30cm tall, this figure can produce sounds and phrases when a Titan Hero Power FX pack is attached to it. These are sold as part of the Marvel Avengers FX figure series, and can also launch projectiles for added movie action. Suitable for ages 4 and over."
EAN: 5010993547999
Posted in Toys by ToyMaster
Fortnite Teknique Solo Mode Action Figure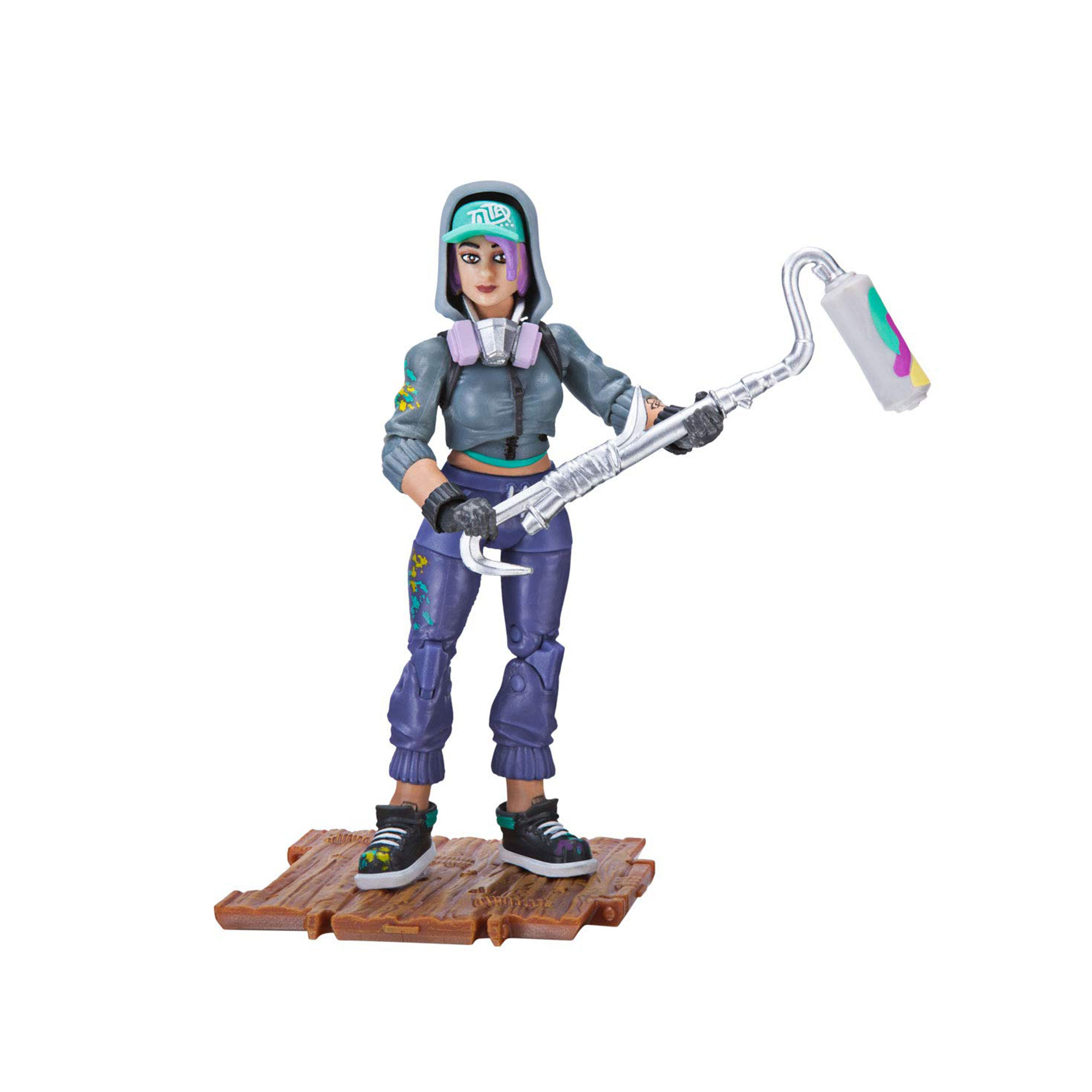 Inspired by one of the most popular skins from the epic game Fortnite, the Fortnite Teknique Solo Mode Action Figure has 19 points of articulation and highly detailed decoration. Teknique is outfitted with the Renegade Roller harvesting tool, ready for action! The wood building material can be used as a stand to pose and display your 4″ action figure. Collect and connect building materials to create structures! Compatible with metal and stone building materials.
EAN: 191726006190
Posted in Toys by ToyMaster
Marvel Avengers Endgame Titan Hero Power FX – Captain America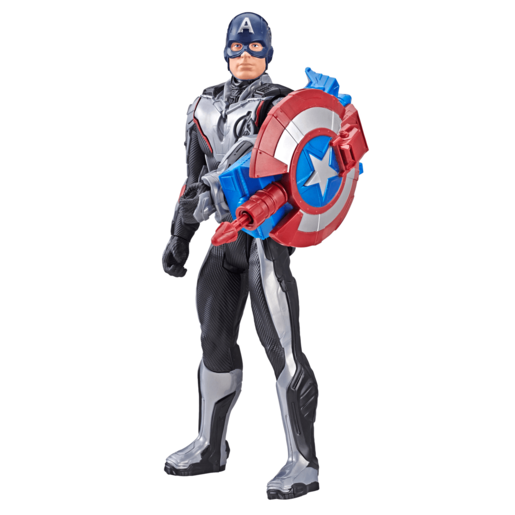 "With the world in trouble, this Marvel Titan Hero Power FX Captain America is here to save the day. Fighting villains since the 1930s, this all-American hero figure stands at 12-inches tall and features an arm launcher projectile shield. Once connected to his arm, the launcher will activate sounds and phrases from Avengers: Endgame. It can also be used with other Avengers Endgame Titan Hero Power FX figures. Enjoy hours of fun with one of the best heroes of all time. For ages 4 years and over."
EAN: 5010993553471
Search
Recent Posts
Get Social With Us!
Categories
Pages
Toy Retailers
Popular Tags
Toy Archive