Browsing all articles in Toys
Posted in Toys by ToyMaster
Power Rangers Ninja Steel Mega Morph Battle Station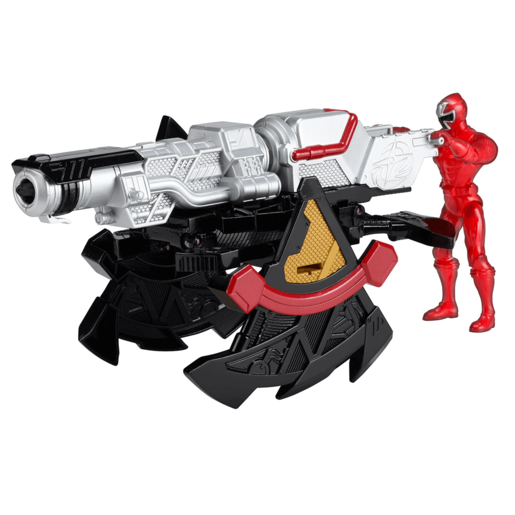 Power up the action with all new Power Rangers DX Mega Morph Battle Station. The Battle Station has a heroic Ninja Star that can automatically morph into a powerful weapon to defeat evil. The Battle Station comes with an articulated 12.5cm Figure. Use the battle station to play with other 12.5cm figures or attach to the Megazord for even more battle action! A great gift for ages four and up. Take a look at all our Power Rangers toys
EAN: 3296580436002
Posted in Toys by ToyMaster
Stupid Deaths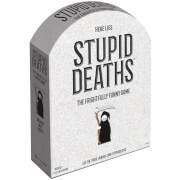 | Retailer | Price | Discount Code? | P&P | |
| --- | --- | --- | --- | --- |
| | £19.99 | Yes | | |
| | £22.99 | No | | |
Play time: 30 minutes | Players: 2-6 | For ages: 12+ Can you outrun the Grim Reaper in this frightfully funny game- Players start on the green marker and must race towards the finish line. At the start of each round, one player reads out a stupid tale about how someone met their maker. All players must then decide if the stupid death was true or false. All correct guessers move forward one space, but for every incorrect answer, the Grim Reaper advances. Will you reach the finish or fall to the Reaper- The last player standing in this hilariously grim board game wins.
EAN: 5012822060853
Posted in Toys by ToyMaster
Tamagotchi – Pink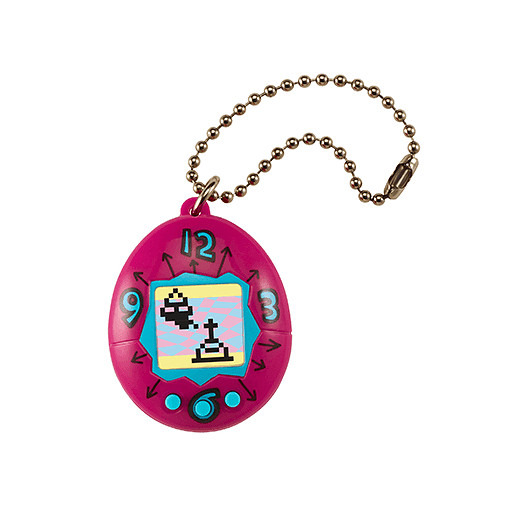 "Calling all nineties kids! Tamagotchi's back and better than ever! The original virtual reality pet can't wait to make friends with you. It's just how you remember but is even smaller for more pocket-sized fun. Turn on your Tamagotchi then watch as it hatches from its egg. Tamagotchi acts just like a real creature and will beep to get your attention. Feed it, clean up after it and show it love when your Tamagotchi is unhappy. The more you love and care for it, the healthier and happier it will be. Back after 20 years, this loveable electronic pet is ready to capture your heart all over again. A great gift for ages eight and up."
EAN: 3296580418060
Posted in Toys by ToyMaster
Super Wings Transform-a-Bots Planes 4 pack Jett, Mira, Paul, Grand and Albert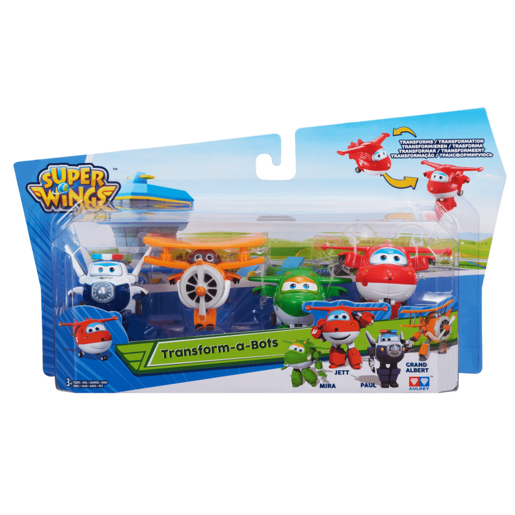 "Super Wings are here with a special delivery for your little one! This special pack includes four heroes from the smash-hit TV show – Jett, Mira, Paul and Grand Albert. Transform each mini-figure from plane to robot in three easy steps then act out your favourite Super Wings episodes. Super Wings follows the adventures of Jett and friends who travel the world experiencing different cultures. A great gift for pre-schoolers aged three and up. Check out even more great toys in our preschool range"
EAN: 6911400351408
Posted in Toys by ToyMaster
The Voice Battle Game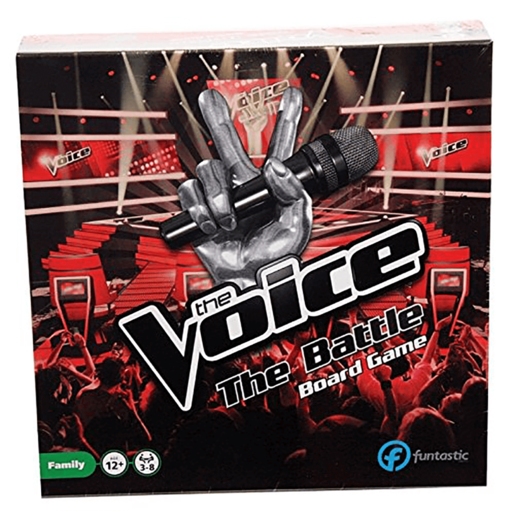 Test your knowledge of music trivia by playing a few rounds of The Voice The Battle Board Game! Each player take's their crowed surfing token and put them on the start of the track. With everything set up, the questions start coming! As soon as you think you have it, hit the bell to buzz in before everyone else with your answer. If you're correct you move further up the track towards the winning spot in the TV studio. Do you have what it takes to win The Voice-
EAN: 9318499012321
Posted in Toys by ToyMaster
Orchard Toys Cheeky Monkey Game
"This is a great game for your little Cheeky Monkeys! There's no hanging about in this fast paced game, as players battle to collect the most bananas – but watch out for other players trying to steal them. Players must make strategic decisions by choosing whether to play it safe after their first turn or spin the spinner to either collect or risk losing more bananas! Children will enjoy hanging their monkeys onto the 3D tree, which adds another fun dimension to this exciting game. As well as teaching basic counting skills, Cheeky Monkeys encourages children to think strategically, interact with others and make decisions. For ages 4-8 and players 2-4. What's in the box? 1 two-part 3D tree 32 monkey cards 1 pool board 1 spinner board 1 two-part plastic spinner arrow 1 instruction leaflet "
EAN: 5011863102270
Posted in Toys by ToyMaster
Galt Fab Hair Extension and Chalks Kit
"Galt Fab Hair is the perfect kit for any budding hair stylist or fashionista. Wow your friends with bright hair extensions and temporary hair colours! Braid the hair extensions and easily add bright beads, flowers, and sparkling gems with the beading wand. Close the hair chalk compacts around a section of your hair, press the centre, and move down. Amazing! Instant temporary hair colour. With this stylish kit, you'll look like you've come straight from the salon. For hair stylists 6 and over."
EAN: 5011979581655
Posted in Toys by ToyMaster
Posted in Toys by ToyMaster
Party Popteenies Double Surprise Poppers
Pull, twist and pop a Double Surprise Popper; With a colourful burst, youll discover a stylish doll, her adorable pet and cute party accessories; Every days a party and youre invited; Enter the fabulous world of the Party PopTeenies: stylish dolls who love to party with their friends; Pull and pop to discover your doll; You may even find fun party accessories; With stylish outfits and unique style, each Party PopTeenie has their own amazing personality; Collect them all; Size H30.48, W15.72, D5.71cm. 5 assorted characters to collect – 1 supplied. For ages 4 years and over. WARNING(S): Not suitable for children under 3 years old. Only for domestic use.
EAN: 778988552919
Posted in Toys by ToyMaster
Search
Recent Posts
Get Social With Us!
Categories
Pages
Toy Retailers
Popular Tags
Toy Archive