Browsing all articles in Soft Toys
Posted in Soft Toys by ToyMaster
Posted in Soft Toys by ToyMaster
Lion King The Live Action Talking Bean Plush: Timon
Bring home the adventures of Disney's new live action film, Disney's The Lion King with these adorable Small Plush friends! Squeeze them to hear fun sounds and phrases from the movie! These soft and cuddly plush pals feature deluxe embroidered detailing and are designed to look just like your favorite characters from the film! The perfect size for collecting and bringing on the go! Collect all four of Disney's The Lion King Small Plush characters including: Simba, Nala, Timon, and Pumbaa! Each sold separately. Ages 3+
EAN: 886144220739
Posted in Soft Toys by ToyMaster
Toy Story 4 Buzz Talking Plush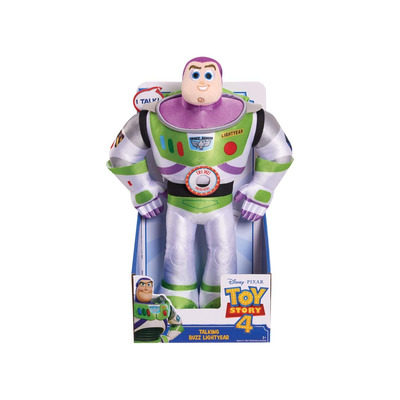 Bring home the adventures of Disney Pixar toy Story 4 with the talking Plush Buzz Lightyear! Press buzz's belly to hear fun phrases from the movie! Buzz stands 13" tall and comes dressed in his signature space Ranger suit. He's the perfect size for both cuddles and play! Ages 3+
EAN: 886144212673
Posted in Soft Toys by ToyMaster
Toy Story 4 Woody Talking Plush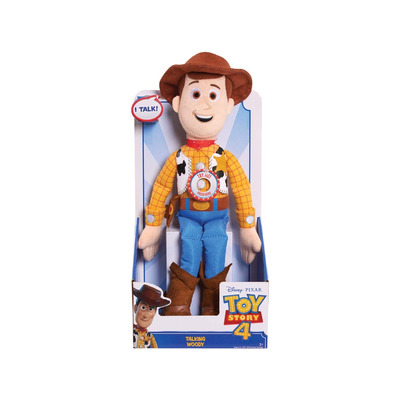 Bring home the adventures of Disney Pixar's Toy Story 4 with the talking Plush Woody! Press Woody's belly to hear fun phrases from the movie! Woody stands 13" tall and comes dressed in his signature cowboy outfit with matching hat. He's the perfect size for both cuddles and play! Ages 3+
EAN: 886144212598
Posted in Soft Toys by ToyMaster
Lion King The Live Action Talking Bean Plush Pumbaa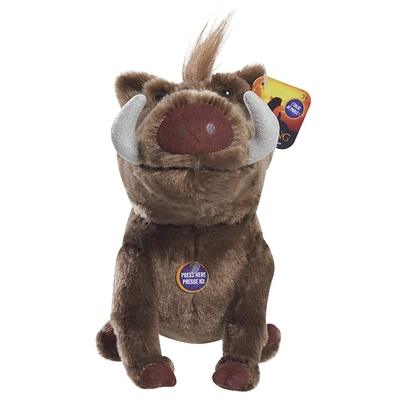 Bring home the adventures of Disney's new live action film, Disney's The Lion King with these adorable Small Plush friends! Squeeze them to hear fun sounds and phrases from the movie! These soft and cuddly plush pals feature deluxe embroidered detailing and are designed to look just like your favorite characters from the film! The perfect size for collecting and bringing on the go! Collect all four of Disney's The Lion King Small Plush characters including: Simba, Nala, Timon, and Pumbaa! Each sold separately. Ages 3+
EAN: 886144220746
Posted in Soft Toys by ToyMaster
Toy Story 4 High Flying Buzz Lightyear Feature Plush
| Retailer | Price | Discount Code? | P&P | |
| --- | --- | --- | --- | --- |
| | £33.99 | No | | |
| | £35.00 | Yes | £5.50 | |
Blast off into Disney Pixar's Toy Story 4 adventures with the High-Flying Buzz Lightyear Plush! This dynamic Buzz Lightyear plush stands 13″ tall and has interactive sounds and features! Lift Buzz up and his jet pack wings will deploy! Tilt Buzz and watch his arm and leg move into a flying pose! When flying, you will hear sound effects and fun phrases from the movie! Buzz comes dressed in his signature Space Ranger suit from the film and features deluxe embroidered and printed detailing. Buzz is made with super soft fabrics and is the perfect size for both cuddles and play!
EAN: 886144212888
Posted in Soft Toys by ToyMaster
Posted in Soft Toys by ToyMaster
Shimmer and Shine – Nahal Plush 6 inch Figure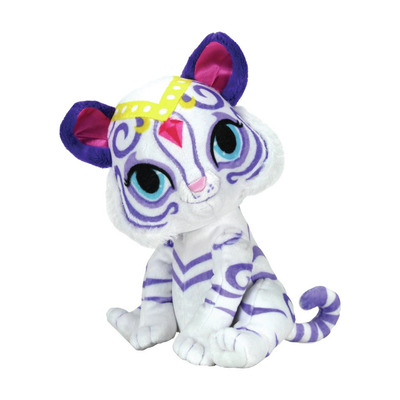 Re-live Shimmer and Shine's magical adventures with these beautiful soft plush characters. Each 15cm plush character in the assortment is silky soft and smooth! 4 to collect: Shimmer, Shine, Tala and Nahal. Super soft, shimmer and shine plush characters! 4 characters to collect – including your favourite pets tala and nahal!
EAN: 8056379019633
Posted in Soft Toys by ToyMaster
Fortnite Llama Loot Plush Toy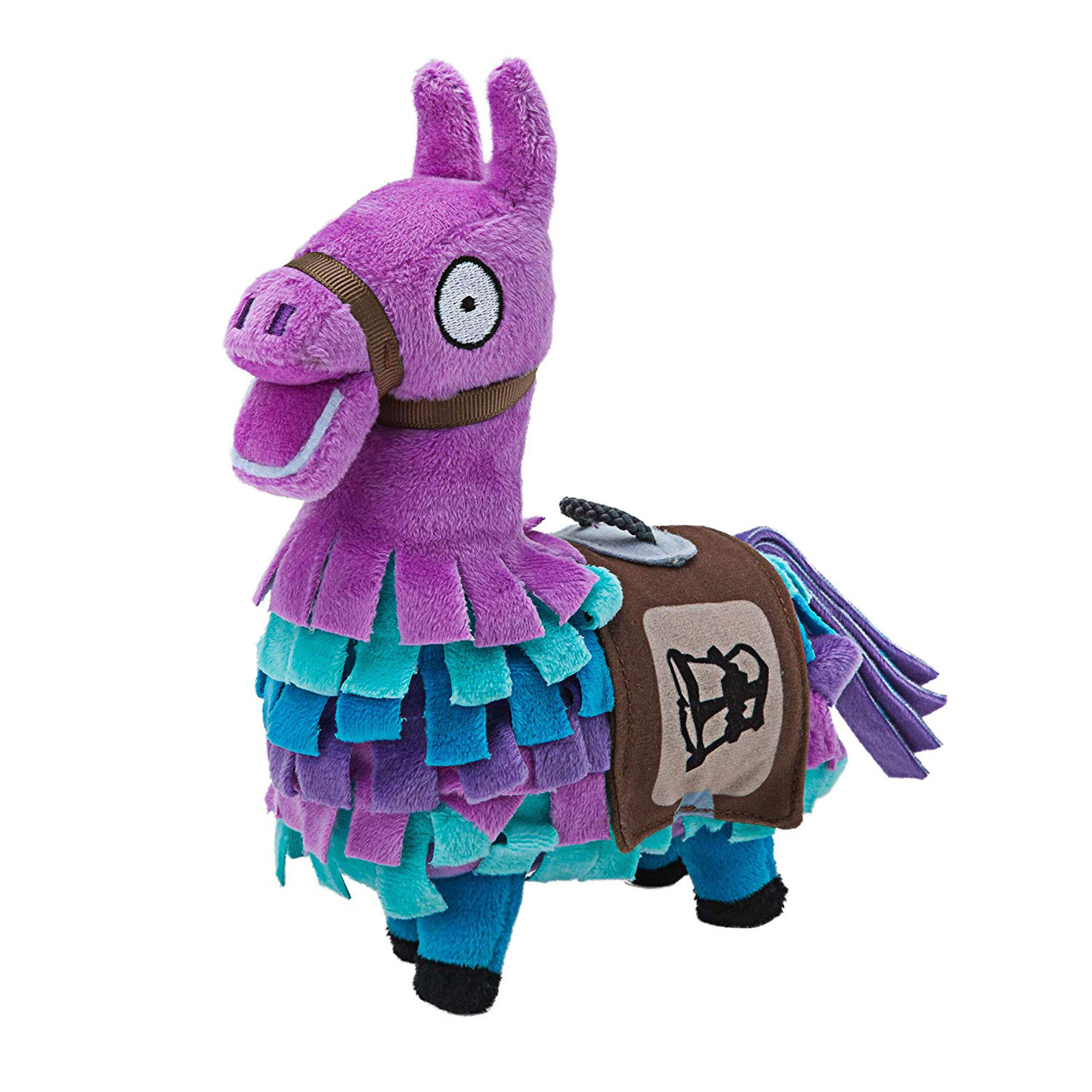 | Retailer | Price | Discount Code? | P&P | |
| --- | --- | --- | --- | --- |
| | £8.00 | Yes | £5.50 | |
Inspired by one of the most popular skins from the epic game Fortnite, introducing the Fortnite Llama Loot Plush Toy! This super soft, huggable plush made from high quality materials embodies the Rare Loot Llama that lures in even the most experienced fighter!
EAN: 191726006411
Posted in Soft Toys by ToyMaster
Baby Shark Moving Plush – Baby Shark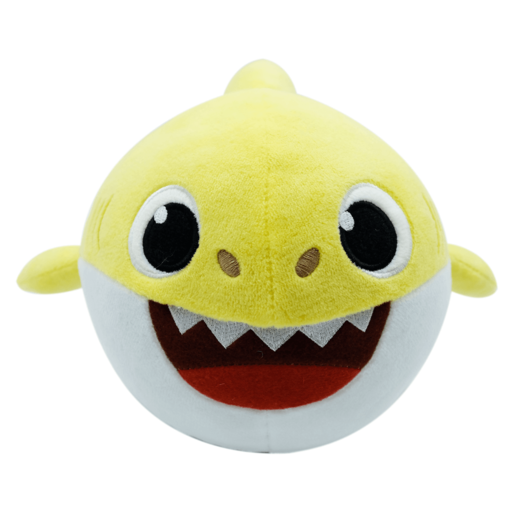 "Curious and adventurous Baby Shark loves to explore the ocean and make friends along the way!Sing along at home to the 3 original songs, including the Baby Shark song you know and love!Watch Baby Shark groove to the music, or clap and he will respond with a sweet message.Requires 2 x AA batteries (included).A great gift for age 3 and up."
EAN: 771171610229
Search
Recent Posts
Get Social With Us!
Categories
Pages
Toy Retailers
Popular Tags
Toy Archive