Browsing all articles in Remote Control Toys
Posted in Remote Control Toys by ToyMaster
The Source Remote Control Multicolour Candles (Set of 3)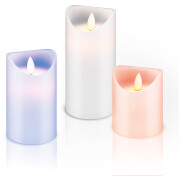 | Retailer | Price | Discount Code? | P&P | |
| --- | --- | --- | --- | --- |
| | £11.99 | Yes | | |
| | £12.00 | No | | |
These multi-coloured electric candles come in 3 sizes and use colour changing LED lights to give you a choice of 12 colours. Pick your colour with the remote control, which you can also use to set the 4 or 8 hour timer!
EAN: 5056327909842
Posted in Remote Control Toys by ToyMaster
Magformers Remote Control Rally Kart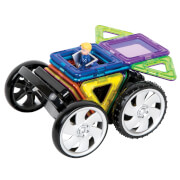 | Retailer | Price | Discount Code? | P&P | |
| --- | --- | --- | --- | --- |
| | £25.99 | Yes | | |
| | £39.99 | No | | |
The Magformers R/C Kart Set is third in the 2018 Rally Kart series and includes a special racer figurine. Just like the standard Rally Kart Set you can make loads of different vehicles, but this Set also includes a remote-control power block and push-button controller unit to bring your karts to racing life. Comes with unique Driver character spinning in a Magformers square. Make cars move with the RC control unit. Award-winning Magformers has over 50 global play and educational awards. Contains 13 pieces, including wheels and RC controller. Batter requirements: Motor Wheel: 3 x AAA 1.5V (Not included). R/C Remote Control : 3 x AAA 1.5V (Not included)Make cars move with the RC control unit.
EAN: 8809465534141
Posted in Remote Control Toys by ToyMaster
Terra Sect Relentless Rolling Reptile 35cm Drone Force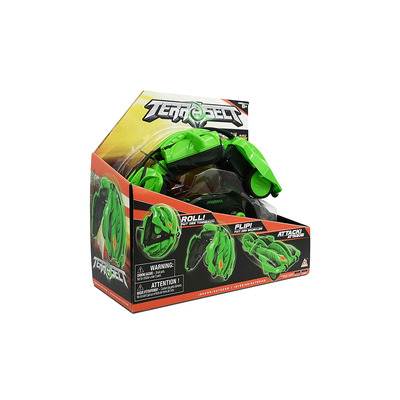 Terrorise the ground with unstoppable alien technology with Terra Sect! stable all-terrain navigation is easy to manoeuvre over varying elevations. Slink and slither stealthily along the ground, then activate the relentless rolling attack and watch as terra-sect coils and rolls to take down its target! nothing can stop this creepy creature – it can roll, flip and crawl in any direction! Terra Sect includes a 2.4 GHz controller with up to 150' range for indoor and outdoor use. This bold beast is yours to command – time to unleash the Drone Force! suitable for 8 years and over. Batteries not included.
EAN: 6911400371420
Posted in Remote Control Toys by ToyMaster
Posted in Remote Control Toys by ToyMaster
BRIO Infant & Toddler – R/C Race Car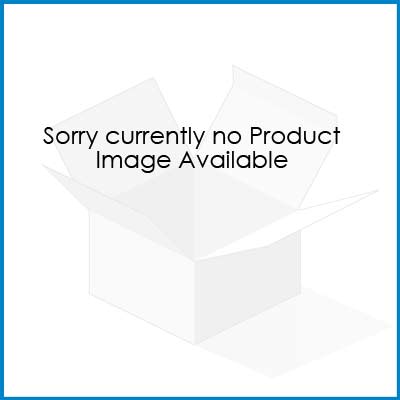 Vroom, vroom! The BRIO Remote Control Race Car with its bright red chassis and streamlined looks will give children hours of high-speed racing fun. A perfect toy for 2-year-olds this remote control race car with its intuitive remote control allows them to expertly steer after a couple of practice laps around the room. The aim is to build up their dexterity and control in a fun and memorable way. Includes 1x R/C Race Car, 1x Remote Control. The item measures 26 x 14.5 x 10.5cm. Suitable for ages 24 months and up. Manufactured to BRIO's high standards
EAN: 7312350303889
Posted in Remote Control Toys by ToyMaster
Star Wars: The Rise of Skywalker RC D-O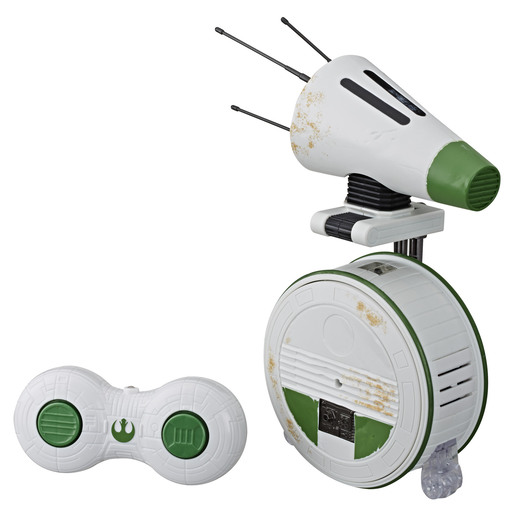 "Take a trip to a galaxy far, far away with this RC D-O figure from the Star Wars: The Rise of Skywalker range. Whether kids create their favourite moments from the Star Wars films or come up with their own adventures, they'??ll love the detailing and fun features on this adorable D-O toy. This remote-controlled D-O toy rolls backwards and forwards, performs 360-degree spins and makes loads of sound effects too. Kids are sure to love watching his head bobble around as they join in the intergalactic action. For ages 5 years and over."
EAN: 5010993621668
Posted in Remote Control Toys by ToyMaster
Remote Control Wall Climbing Car
If you or someone you know is a fan of remote control cars then you'll be sure to love this Wall Climbing Car in red! This amazing RC toy has the ability to defy gravity and drive up walls and across ceilings providing hours of fun. This car uses an infra-red controller and can go right, left, forwards and backwards even when it's upside down. Driving isn't just limited to daylight hours either as this nifty little RC toy has working headlights for night-time driving. Made from strong and sturdy plastic, this little car can drive across windows and up living room walls.
EAN: 5055371509299
Posted in Remote Control Toys by ToyMaster
LeapFrog Scouts Learning Lights Remote Control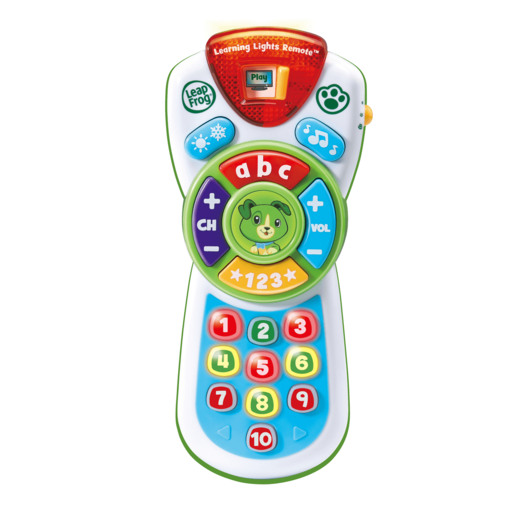 "Pick a fun, learning channel with Scout's Learning Lights Remote Control from LeapFrog. There are more than 15 buttons on the Remote Control to explore. Discover over 100 engaging and educational phrases, sounds and tunes while developing fine motor skills. Use the learning mode for an introduction to numbers and letters or switch to the role-playing mode for more fun. Listen to common French phrases on the French channel, different weather sound effects on the weather channel and fun tunes to dance along to on the music channel. Engaging LeapFrog learning for 6 months and over."
EAN: 3417766062031
Posted in Remote Control Toys by ToyMaster
Super Wings Remote Control Paul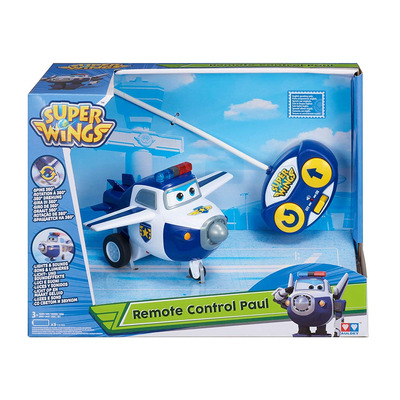 Get ready for take-off! Super Wings can zoom forward and spin 360°, all with an easy-to-use controller, designed especially for little hands, so Super Wings fans can have fun re-enacting their favourite missions from the popular TV show, or creating their own adventures! in addition to motion, you can activate lights and sounds with the push of a button. Work with other Super Wings heroes in a team for new adventures! other remote control Super Wings heroes include Donnie and Paul (each sold separately). frequency 27.145. Requires 5 AAA batteries (not included).
EAN: 6911400352108
Search
Recent Posts
Get Social With Us!
Categories
Pages
Toy Retailers
Popular Tags
Toy Archive