Browsing all articles in Kids Tablets
Posted in Kids Tablets by ToyMaster
Posted in Kids Tablets by ToyMaster
Posted in Kids Tablets by ToyMaster
KNEX 34042 Tabletop Thrills Amusement Park in a Box
"Create a real working roller coaster, ferris wheel and scrambler which all work simultaneously. The set contains 425 micro parts which connect with a satisfying 'click' sound, plus a coaster car and track, while there are plenty of graphics to make your mini theme park extra realistic. K'NEX supports child developmental growth, such as fine motor skills, manual dexterity, and spatial awareness, which is why the set is easy to construct while offering a stimulating challenge. Suitable for children aged 7 and over."
EAN: 744476340429
Posted in Kids Tablets by ToyMaster
VTech Touch & Teach Tablet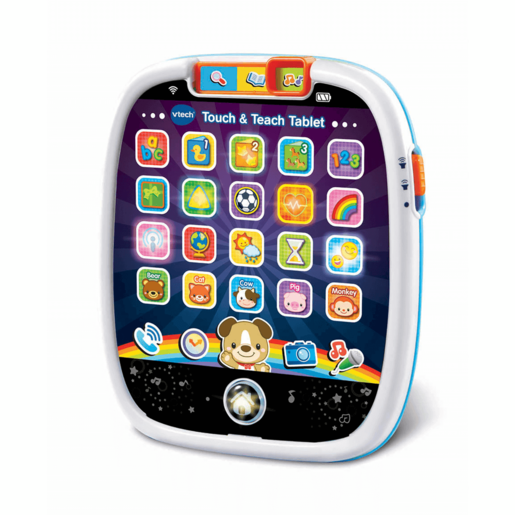 There are lots for little ones to discover on the VTech Baby Touch & Teach Tablet. This VTech device features nine fun and exciting light-up buttons! Press the animal buttons to learn animals and hear the sounds they make! Listen to lots of popular melodies when the music button is pressed and learn abc's through a happy sing-along song by pressing the abc button! A great gift for ages six months and up. Please note: 2 x AAA batteries are included.
EAN: 3417766029034
Posted in Kids Tablets by ToyMaster
Peppa Pig – Peppas Smart Tablet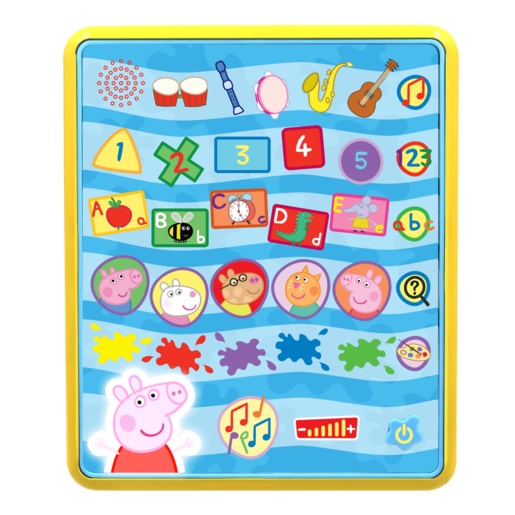 "Have fun learning with this awesome, colourful Peppa Pig Smart Tablet. With 6 exciting games to choose from, now you can play with colours, numbers, shapes, letters and musical instruments in one! Just touch the screen and set off on a fun adventure with Peppa Pig. She lights up brightly and asks you questions. Peppa's friends are here too: who will you hang out with today? It's up to you – the control is in your hands with this interactive Smart Tablet. Peppa loves to share; can you invite your best friend to play with this Smart Tablet with you? Fun for Peppa fans aged 2 and over. "
EAN: 5060062143669
Search
Recent Posts
Get Social With Us!
Categories
Pages
Toy Retailers
Popular Tags
Toy Archive