Browsing all articles in FurReal
Posted in FurReal by ToyMaster
Fur Real Friends Shaggy Shawn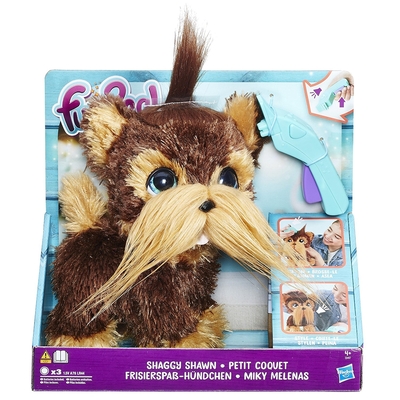 The Shaggy Shawn pet is a cute canine in search of a new look! Kids can enjoy styling him over and over again with the help of a buzzer accessory that really buzzes! As they gently press the accessory to the pup's head, it makes fun buzzing sounds and vibrates, and the pup makes happy sounds. Kids can pretend they're pet groomers at a grooming salon. Their challenge? To turn this hairy hound into a handsome leader of the pack!
EAN: 5010993472185
Posted in FurReal by ToyMaster
FurReal Roarin' Tyler, The Playful Tiger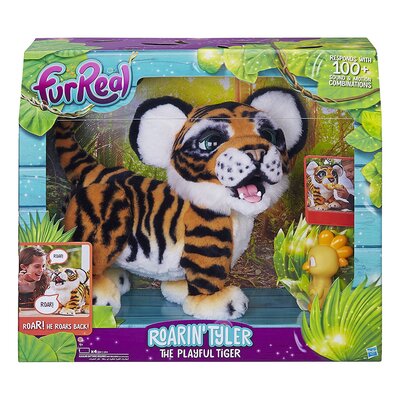 The Roarin' Tyler, the Playful Tiger pet is ready to play. And his favorite way to play is to ROAR! Make noise and he roars back. Talk to him and he responds! This tiger cub responds to sounds and touch with 100+ sound-and-motion combinations! Pet his head and his eyes might close. Pet him on his muzzle and he moves! The Roarin' Tyler, the Playful Tiger pet even has a little chicken toy that he reacts to when it squeaks. And with poseable back legs, he can be hugged and cuddled. He's an exotic, fun-lovin' pet!
EAN: 5010993400195
Search
Recent Posts
Get Social With Us!
Categories
Pages
Toy Retailers
Popular Tags
Toy Archive