Browsing all articles in Dolls
Posted in Dolls by ToyMaster
Baby Annabell Socks – Grey hearts and ballet socks in pink and white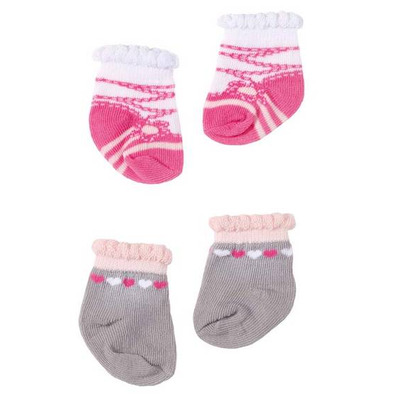 Baby Annabell is swept off her feet. She loves her two-pack of socks with their intricate decorative braiding. This set consists of a pair of pink socks with cute flowers and another pair with grey stripes. Baby Annabell's socks are so cute, they are ideal worn with a very simple bodysuit so the baby feet really stand out.
EAN: 4001167794609
Posted in Dolls by ToyMaster
Baby Born Swimsuit Collection – Blue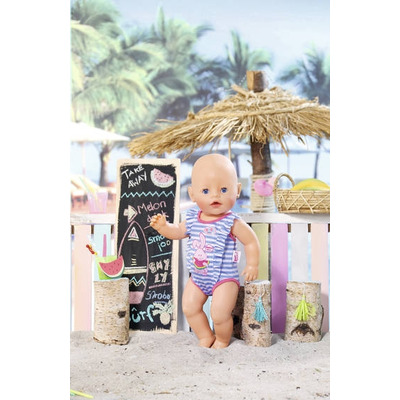 Breaststroke, crawl, butterfly or dolphin kick… BABY born® is not quite so far yet, she's only just started baby swimming classes, after all. She's already really good at thrashing her legs about in the water though, producing little waves and spraying the water everywhere. This swimsuit is pink with fun white polka dots, adorable frilly belt and "Berta the duck cocktail" print.
EAN: 4001167824580
Posted in Dolls by ToyMaster
Baby Annabell Underwear – Pink Dots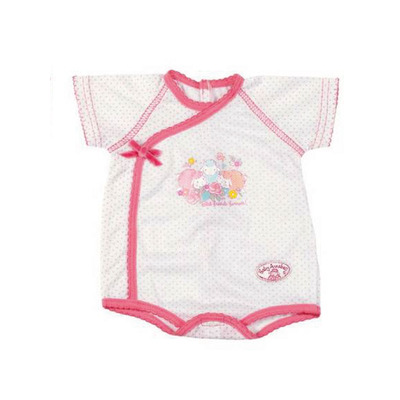 Baby Annabell's underwear is almost too nice to hide under clothes. The adorable bodies in white and pink are covered with fun lamb prints. Elegant braiding runs across this little item asymmetrically and is embellished with bows or roses. Summer is sure to come round again – and then Baby Annabell can wear these two adorable bodies on their own on very warm days.
EAN: 4001167794593
Posted in Dolls by ToyMaster
BABY Born Trend Casuals for 43cm Doll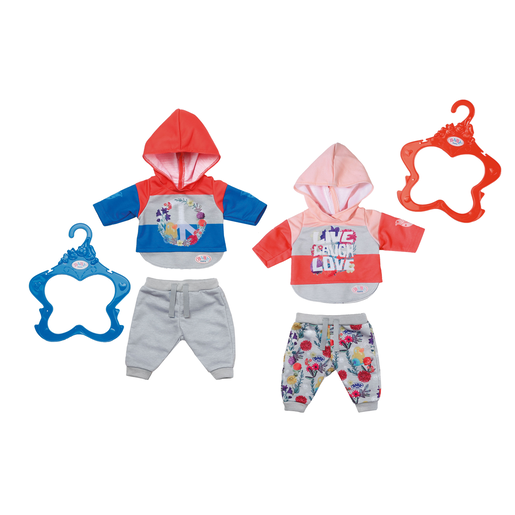 "Encourage children to play and use their imaginations with clothing for their BABY Born doll. This set includes two comfortable hoodies and jogging bottoms in two unique designs, which encourage children to engage and learn in fun and exciting role play scenarios. The set includes a red, grey and blue hoodie with a flowery peace emblem and a red and grey hoodie with a floral hoodie that says "Live, Laugh, Love". When playtime is over? Just hang the clothes using the two clothes hangers. Designed to fit the traditional 43cm BABY born doll (doll not included). Suitable for children aged 3+."
EAN: 4001167826980
Posted in Dolls by ToyMaster
Baby Annabell Pink Dummy with Blue/Green Chain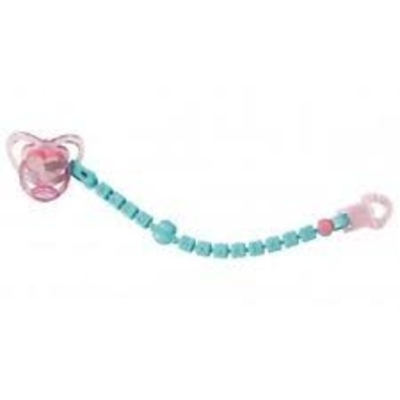 You can never have enough dummies and they always mysteriously disappear after all. This heart-shaped dummy comes with a dummy chain with clip, so it can't get lost too easily. The chain links look like little building blocks and are stamped with Baby Annabell lettering and cute hearts and stars.
EAN: 4001167700785
Posted in Dolls by ToyMaster
Baby Annabell Changing Bag Doll Accessory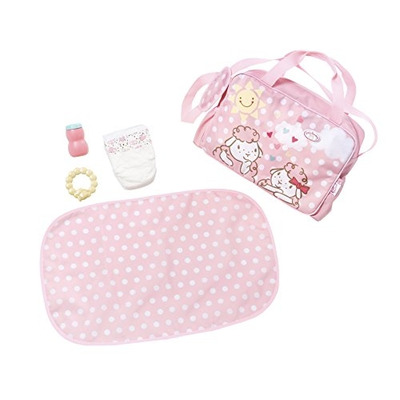 This practical changing bag is always around wherever you go. It contains four accessories that make changing child's play when out and about: a changing mat in a sweet polka dotted fabric, a powder bottle, a teething ring to play with and a spare nappy.
EAN: 4001167526675
Posted in Dolls by ToyMaster
Zapf Baby Annabell Doll Tights Twin Pack: Blue & Pink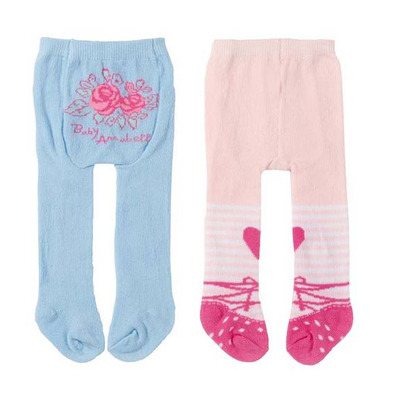 A lamb or a little rose on her nappy-covered bottom, that is the question here. Baby Annabells two-packs of tights are not only comfortable but also designed with a keen eye for detail. One set consists of a pink pair of tights with a lamb print on the bottom and another pair of tights with fun colourful dots and a ballet shoes print in stylish grey. This way Baby Annabells little legs will definitely stay warm.
EAN: 4001167794586
Posted in Dolls by ToyMaster
Baby Annabell Travel Cocoon Carrier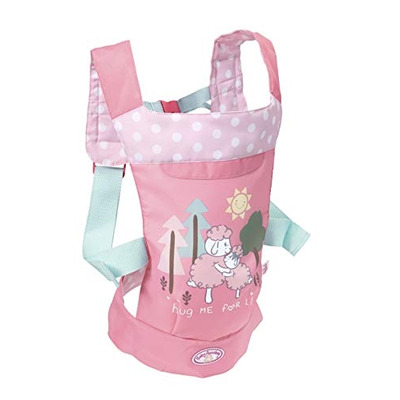 Little ones will love journeys with Baby Annabell in her snuggly Travel Cocoon Carrier. Great fun for children of all sizes due to the adjustable turquoise carrying belt and cushioned waist straps. Perfect for travelling on your front or back with versatile design to keep your favourite doll secure. The Baby Annabell range is high quality and designed with little hands in mind. Gently encourages children from the age of one to engage in role-play and provides initial stimuli for developing a sense of empathy and responsibility.
EAN: 4001167702055
Posted in Dolls by ToyMaster
Baby Born Tights 2 Pack (Grey & Blue)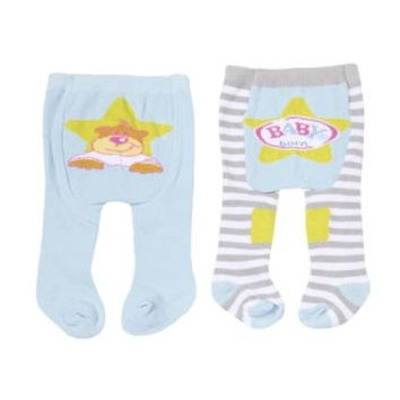 One thing is clear: pretty legs belong in pretty tights. And if they fit as well as the models in this practical 2-pack do, then all is well in BABY born®'s world. Nothing pinches, nothing is too tight and there is even enough room for the nappy. The tights even decorate baby's bottom with a funny animal motif – bear, duck and dog grins cheekily from BABY born®'s back.
EAN: 4001167823569
Posted in Dolls by ToyMaster
Baby Born Baby Dresses Butterfly (Pink)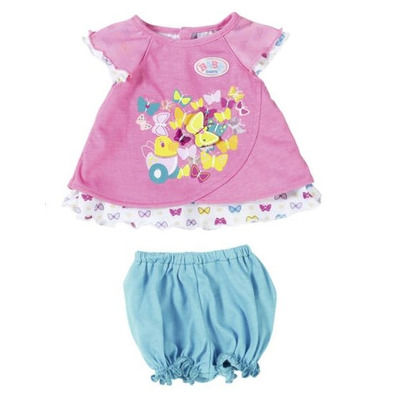 BABY born®, great, a baby doll. These two fun layered-look dresses swing like a butterfly in the summer wind. On the turquoise dress, she has focused on her favourite butterfly and a heart-shaped balloon. The fun baggy trousers in pink are the finishing touch to this fresh and summery outfit.
EAN: 4001167823552
Search
Recent Posts
Get Social With Us!
Categories
Pages
Toy Retailers
Popular Tags
Toy Archive