Browsing all articles in Board Games
Posted in Board Games by ToyMaster
Paddington Board Game
Players race, as Paddington Bear, to find the Brown family. On the way he must visit famous London locations and collect pictures for his scrapbook. It's Paddington Bear so it will be a fun Adventure!
EAN: 5056015000233
Posted in Board Games by ToyMaster
Charterstone Board Game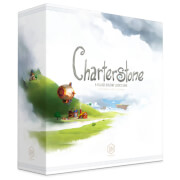 The prosperous Kingdom of Green gully, ruled for centuries by the Forever King, has issued a decree to its citizens to colonize the vast lands beyond its borders. In an effort to start a new village, the Forever King has selected 6 citizens for the task, each of whom has a unique set of skills they use to build their charter. In Charter stone, a competitive legacy game scaled for 1-6 players, you construct buildings and inhabit a shared village. Building stickers are removed from cards and permanently added to your charter on the board, becoming action spaces for any player to use (kind of like Lords of Water deep, Callus and Oar et Labara). Thus, a few available buildings soon grow into a bustling village with dozens of actions.
EAN: 653341027603
Posted in Board Games by ToyMaster
The Walking Dead Board Game (TV Version)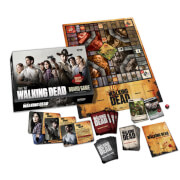 In The Walking Dead Board game, only the strong survive. The weak turn into walkers, and then turn against their former friends! Fight your way through zombie-infested Atlanta with your fellow survivors. Grab some weapons to clear a path. Visit destinations like the department store, old folk's home, and the CDC.Find the tools you'll need to live another day. Take on the role of Rick, Andrea, or one of the other hapless survivors and scrounge for sweet weapons like a Shotgun or Crossbow. Keep your eyes open for new allies, but watch your back! When supplies start running low, it's every man for himself. If you can make it back to camp with enough gear to defend yourself and those you still care for.
EAN: 815442011855
Posted in Board Games by ToyMaster
Harry Potter Lexicon GO! Board Game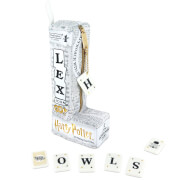 Lexicon-GO! is one 'L' of a super-fast word game. Race against other players to get rid of all your playing card tiles by creating words, swapping letters and even attacking other players' words. This game comes in a cool, portable bag which makes it the perfect game for on-the-go and any holiday! Lexicon-GO! is great fun for any age, including the whole family. Age 8+ 2-4 Players
EAN: 5036905033350
Posted in Board Games by ToyMaster
Monopoly Fortnite Board Game
Fortnite meets Monopoly in this incredible crossover board game that combines two amazing titles into one. The game board may look familiar to Monopoly fans, but in this game you're battling for health points instead of cash! Choose from one of 27 different outfits and then make your way around the board to secure your favourite Fortnite locations. Roll the dice and use loot chest items to battle your opponents and stay ahead of the storm – last player standing wins!
EAN: 5010993586974
Posted in Board Games by ToyMaster
The Dark Crystal Board Game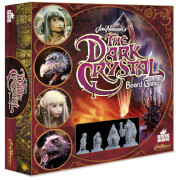 Will Jen and Kira manage to find the Shard and heal the Dark Crystal? Find out in this fun family board game for 2 to 4 players based on the classic The Dark Crystal movie by Jim Henson. Box Contents 4 highly collectable figurine renditions of the main characters: 2 Gelflings
EAN: 755899988952
Posted in Board Games by ToyMaster
This toy no longer exists.
Try visiting www.xmas-toys.co.uk you may find it there.
EAN: 5020674106360
Posted in Board Games by ToyMaster
Abalone Abstract Board Game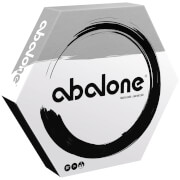 This beautiful and functional board has room for two teams of large marbles. Players take turns pushing the marbles around the board, with the goal of pushing six of the opposing player's marbles off the board. The central idea is that a column of marbles has weight given by the number of marbles in line. Someone will need to push with a heavier group of marbles in order to push the column along that axis. However, with six possible directions, it's difficult to defend yourself perfectly.
EAN: 3558380047643
Posted in Board Games by ToyMaster
Big Pigs Board Game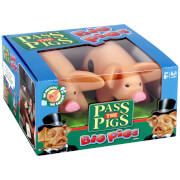 The classic party game Pass The Pigs goes BIG! Perfect for parties, these BIG PIGS can bounce around the garden, house, beach or even the pool. It's Pass The Pigs like you've never passed them before! Squeak or squirt your pair of porkers, throw them and see how they land. Will you get a Leaning Jowler, a Mixed Combo or will you Pig Out? Fun for children and adults alike. Use the oversized scorepad to see who will get to 100 points first! Features: The Original Party Animals – the classic family and travel game for pig lovers everywhere Be the first to 100 points by throwing your pigs and seeing how they land Will you get a Leaning Jowler? A Double Snouter? Or maybe the infamous Piggy Back? Giant Pass the Pigs Dice Game contains a rulebook, scorecards, 2 pencils, 2 inflatable pigs, string bag, plastic deflation rod and a vinyl plastic repair seal This truly addictive game is easy-to-carry and can be played at at home and outdoors
EAN: 5053410002619
Posted in Board Games by ToyMaster
This toy no longer exists.
Try visiting www.xmas-toys.co.uk you may find it there.
EAN: 700304047618
Search
Recent Posts
Get Social With Us!
Categories
Pages
Toy Retailers
Popular Tags
Toy Archive