Browsing all articles in Board Games
Posted in Board Games by ToyMaster
Ravensburger Monster Splat Board Game
"Find out if you're quick enough with the Ravensburger Monster Splat — The Frenzied Fast-Reaction Game. The catch 'em, splat 'em monster game is lots of fun for the whole family, but who will catch the slime monsters with their sticky hands and win the game once and for all? Set includes four slime hands, four slime monsters, ten city monsters, one trash can, one spinner with pointer and holder, plus playing pieces. Suitable for children aged 3 years and over. "
EAN: 4005556205417
Posted in Board Games by ToyMaster
Harry Potter Cluedo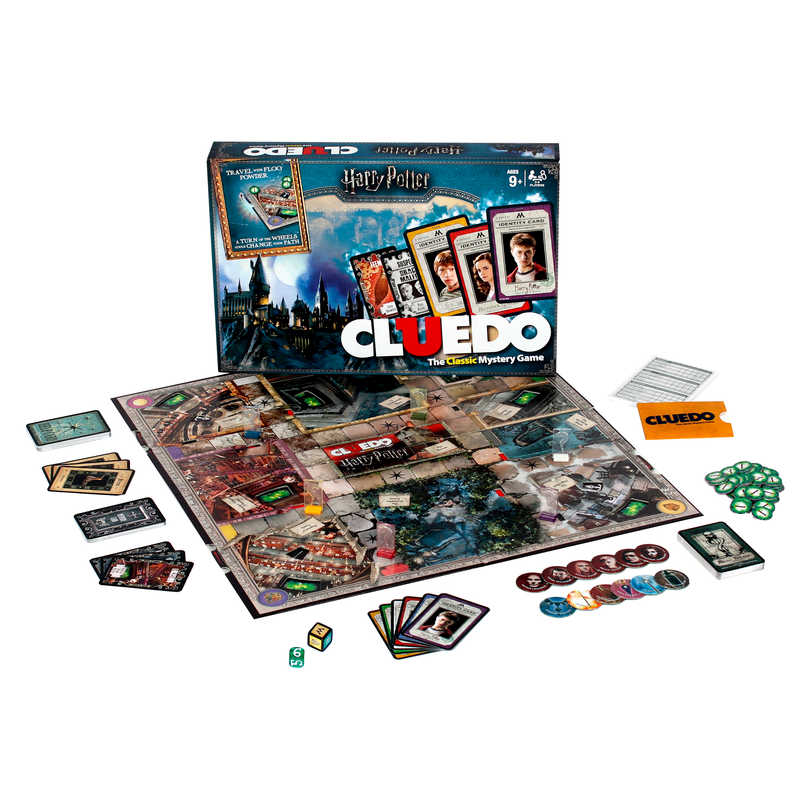 Play time: 30 minutes | Players: 3-5 (best with 4) | For ages: 9+ A friend has gone missing in the wizarding world, so it's up to Harry, Ron, Hermione, Ginny, Luna and Neville to find out what has happened! Explore beyond the walls of Hogwarts in this brilliant Harry Potter version of Cluedo, unearthing evidence as you go to discover who did it, what spell or magical item they used and where the student was attacked. Tired of travelling around the board like a muggle- Use Floo Powder and take a trip across the Floo Network to teleport between rooms as you get closer and closer to solving the mystery. Was it Fenrir Greyback with a cursed necklace in the Forbidden Forest-
EAN: 5036905037198
Posted in Board Games by ToyMaster
Posted in Board Games by ToyMaster
Tension Board Game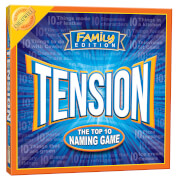 A fun word-based game for two teams of players. Categories include 'James Bond films', 'pizza toppings' and even some as easy as 'words ending in Z'. Teams of players have to name as many items within a category as they can manage before the time runs out. Only those responses listed on the cards will count and allow players to move their pieces on the game board.
EAN: 5015766006130
Posted in Board Games by ToyMaster
Posted in Board Games by ToyMaster
Posted in Board Games by ToyMaster
Fortnite Monopoly
Fortnite meets Monopoly in this incredible crossover board game that combines two amazing titles into one. The game board may look familiar to Monopoly fans, but in this game you're battling for health points instead of cash! Choose from one of 27 different outfits and then make your way around the board to secure your favourite Fortnite locations. Roll the dice and use loot chest items to battle your opponents and stay ahead of the storm – last player standing wins!
EAN: 5010993633586
Posted in Board Games by ToyMaster
Hasbro Taboo Kids vs. Parents Family Board Game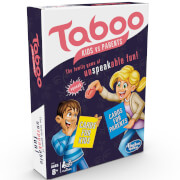 "It's kids vs. adults! This fun edition of Taboo is a twist on the classic game and pits adults and children against each other. There are two decks of cards; one for kids and one for parents. Pull a card from your deck and describe the word as quick as you can, but beware! Say a forbidden word and the other team will squeeze the squeaker. You'll lose the card and the opposition will win the point! Race against the timer in this fast-paced game that's fun for all the family. For ages 8 and over."
EAN: 5010993542185
Posted in Board Games by ToyMaster
Paddington Board Game
Paddington is on his way back home to 32 Windsor Gardens and wants to visit some famous London landmarks to take selfies for his scrapbook. Be the first to collect 4 selfies and get Paddington back home in time for tea. There will be fantastic fun along the way, but watch out, not all your sightseeing adventures will quite go to plan, after all Paddington is rather prone to mishaps which land him in sticky situations!
EAN: 5056015000233
Posted in Board Games by ToyMaster
The Walking Dead Board Game (TV Version)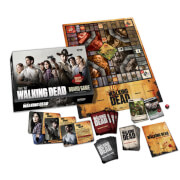 In The Walking Dead Board game, only the strong survive. The weak turn into walkers, and then turn against their former friends! Fight your way through zombie-infested Atlanta with your fellow survivors. Grab some weapons to clear a path. Visit destinations like the department store, old folk's home, and the CDC.Find the tools youíll need to live another day. Take on the role of Rick, Andrea, or one of the other hapless survivors and scrounge for sweet weapons like a Shotgun or Crossbow. Keep your eyes open for new allies, but watch your back! When supplies start running low, itís every man for himself. If you can make it back to camp with enough gear to defend yourself and those you still care for.
EAN: 815442011855
Search
Recent Posts
Get Social With Us!
Categories
Pages
Toy Retailers
Popular Tags
Toy Archive