Browsing all articles in Board Games
Posted in Board Games by ToyMaster
Topix Board Game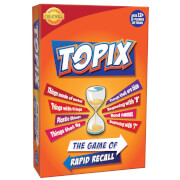 Played against the clock it's a rapid race to write down as many examples as you can to a given topic. Think outside the box as only unique answers will count. A great family game, Topix tests your powers of recall and invention to the absolute limit!
EAN: 5015766001937
Posted in Board Games by ToyMaster
Baffled Board Game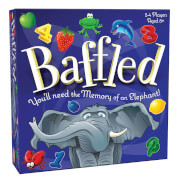 In this great family board game you need the memory of an elephant. In just 60 seconds you must memorise the position of the twelve symbol tiles… …BUT prepare to be Baffled as the symbols constantly swap and change positions around the board! Baffled is cleverly designed so that children and adults have an equal chance of winning. Fun for ALL the family, who can survive on the Baffled board the longest… will it be you?
EAN: 5015766001241
Posted in Board Games by ToyMaster
Top Trumps Match Board Game – Pikmi Pops Edition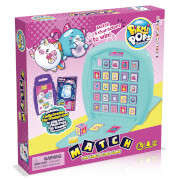 Top Trumps Match, the Crazy Cube Game, gets a Pikmi Pops makeover! Be the first to match 5 cute Pikmi Pops to win this game. But wait the game's not over yet, can your opponent snatch the match in the final moment? If they match their Top Trumps card with the winning character, they WIN the game! Fantastic for memory development, it's jam-packed with adorable characters. Pikmi Pops Match is the perfect travel companion and can be played anywhere with its all-in-one carry case design!
EAN: 5036905035941
Posted in Board Games by ToyMaster
Monopoly Board Game – Leicester Edition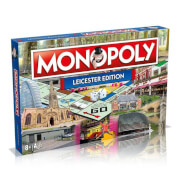 Pay a visit to the vibrant and historic city of Leicester in this special edition of MONOPOLY. Leicester is renowned for its huge Victoria and Abbey parks, fascinating historical sites like Leicester Cathedral, and memorable landmarks and attractions – all of which can be yours, if you can strike a deal. Explore some of Leicester's most beloved features, from the Haymarket Memorial Clock Tower to Leicester City Football Club, the Golden Mile and the elegant Curve Theatre. Each location has been specially selected for its local interest and universal appeal. The utilities and modes of transport in the game feature local services, and many spaces are inspired by popular local businesses for an authentic and modern experience. Who will be the first to claim the University of Leicester for their own? Maybe Leicester Airport will bring you a step closer to success. Featuring stunning and authentic photography from the local area, there's plenty to enjoy whether you're a seasoned MONOPOLY expert or a first-time player. So choose a token, roll the dice and seek your fortune! Key Features The world's favourite family board game brings you another exciting edition of MONOPOLY – Leicester! Choose your favourite token, tour your favourite sites and accumulate fortunes, but watch out for taxes, jail and bankruptcy Advance to Victoria Park, Jubilee Square and the National Space Centre – will you owe rent or reap the rewards? Invest in houses and hotels and trade your way to success The Fast-Dealing Property Trading Game is fun for the whole family Suitable Age: 8+ Number of Players: 2+
EAN: 5036905036764
Posted in Board Games by ToyMaster
Talking Tables Whisky Board Game
A board game to match your favourite tipple. Ideal for any whisky connoisseur who knows a Scotch from a Bourbon and a single malt from a Rye. Work your way around the game board, collecting different worldwide whiskies to win. It s a game of chance, knowledge and twists. Let the journey commence! 2-6 players, or play in teams of 6+ players. No drinking required.
EAN: 5052715105582
Posted in Board Games by ToyMaster
The Crystal Maze Board Game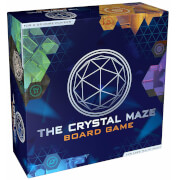 Now everyone can play The Crystal Maze at home with this board game based on Channel 4's iconic adventure gameshow. Teamwork is paramount as you voyage through the four themed time zones, packed with a medley of mental, mystery, skill and physical games. Success is rewarded in the shape of precious time crystals and the more crystals you win, the more time you'll get to spend scrambling for gold tokens in the game's furious finale. The game is for ages 10 and up and includes everything you will need to have an a-maze-ing adventure in your living room including game boards, puzzle pieces, riddle cards, a huge double-sided board, and of course those all-important time crystals. There's an array of tricky challenges, some of which get you up onto your feet and some are even played in different rooms of the house. Who will pit their wits against the mind-bending mental puzzles and who is plucky enough to tackle the fiendish physical trials? You can also download the FREE smartphone app The Crystal Maze: Game Timer to add the music and sound effects from the TV show into the board game (available on the App Store for iOS devices and the Google Play store). The app includes a rather natty two-minute timer for each of the four themed zones of The Crystal Maze. There is an INCREASE TIME button, which allows an extra minute of time to be added for younger players. There is also a programmable timer for the game's exhilarating Crystal Dome finale – simply select a time from 5 to 40 seconds and wait for that iconic music to start. Start the fans, please!
EAN: 5060314590074
Posted in Board Games by ToyMaster
Planet UK Edition Board Game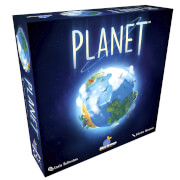 A world is taking shape in the palm of your hands. Strategically position your continents to form hospitable environments for animal life to develop and try to create the most populated and diverse Planet!
EAN: 5060377424309
Posted in Board Games by ToyMaster
Re-Play! Board Game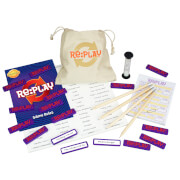 This inventive game kicks off with everyone adding examples to the game tiles… Round One: quick-descriptions… but you can't use any of the given words. Round Two: play again – now it's Charades… acting mimes to win the tiles a second time. Round Three: now just use a single word! A race against the clock, it's such fun you'll play it again, and again, and again, and….!
EAN: 5015766001920
Posted in Board Games by ToyMaster
Hasbro Monopoly Voice Banking Electronic Family Board Game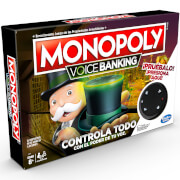 The Monopoly Voice Banking game features lights and sounds and comes with an interactive Mr Monopoly banking unit. The iconic Monopoly top hat is voice-activated, and the personality of Mr Monopoly really shines as he handles all of the transactions! He keeps tabs on players' money and properties so there's no cash or cards to think about. Talk to Mr Monopoly and he responds. For example, press your token's button and say, 'Buy Bow Street'. Mr Monopoly will then track the transaction, keeping the game moving. With the Monopoly Voice game, players travel around the board aiming to be the person with the most money and highest property value to win! Features: Includes Top Hat banking unit (including top and brim), gameboard, 4 tokens, 22 Title Deed Cards, 1 Get Out of Jail Free card, 4 Reference cards, 16 houses, 16 hotels, 2 dice and game guide Now with a twist, Mr Monopoly is the Banker and manages the players' money via his top hat! 2 to 4 players can play at a time and it's a great activity for family game nights Build sets quicker and get those houses and hotels up faster than ever! 3 x AA Batteries required (included)
EAN: 5010993618576
Posted in Board Games by ToyMaster
The Jumanji Classic Board Game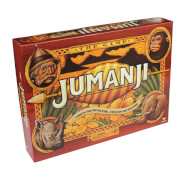 Jumanji enthusiasts understand that there is danger lurking around every corner. Lions stalking in long grass, rhinos charging at the blink of an eye, lunging, snapping crocodiles with jaws wide open, and many other dangerous creatures in a wild world of fun and fantasy. Danger awaits a die roll away and will have you hanging onto the edge of your seat.  Roll the eight-sided dice, grab your pawn and sneak through the lush vegetation of the jungle. If you draw a Danger Card use your decoder to discover the secret message and see if disaster unfolds. Your fellow players will need to up their ante for the race against time to rescue you. Not before long the jungle will threaten and fill up the Doomsday Grid. Should you fail to escape, the jungle could swallow you whole  This is a game that pursues you from beginning to end. Shop now for your Jumanji Board Game so you, too, can embark on an adventure of a lifetime.
EAN: 5060550750034
Search
Recent Posts
Get Social With Us!
Categories
Pages
Toy Retailers
Popular Tags
Toy Archive