Browsing all articles in Board Games
Posted in Board Games by ToyMaster
Posted in Board Games by ToyMaster
Monopoly Fortnite Board Game
Fortnite meets Monopoly in this incredible crossover board game that combines two amazing titles into one. The game board may look familiar to Monopoly fans, but in this game you're battling for health points instead of cash! Choose from one of 27 different outfits and then make your way around the board to secure your favourite Fortnite locations. Roll the dice and use loot chest items to battle your opponents and stay ahead of the storm – last player standing wins!
EAN: 5010993633586
Posted in Board Games by ToyMaster
Hasbro Taboo Kids vs. Parents Family Board Game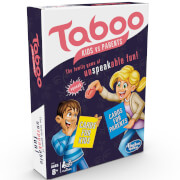 "It's kids vs. adults! This fun edition of Taboo is a twist on the classic game and pits adults and children against each other. There are two decks of cards; one for kids and one for parents. Pull a card from your deck and describe the word as quick as you can, but beware! Say a forbidden word and the other team will squeeze the squeaker. You'll lose the card and the opposition will win the point! Race against the timer in this fast-paced game that's fun for all the family. For ages 8 and over."
EAN: 5010993542185
Posted in Board Games by ToyMaster
Paddington Board Game
Paddington is on his way back home to 32 Windsor Gardens and wants to visit some famous London landmarks to take selfies for his scrapbook. Be the first to collect 4 selfies and get Paddington back home in time for tea. There will be fantastic fun along the way, but watch out, not all your sightseeing adventures will quite go to plan, after all Paddington is rather prone to mishaps which land him in sticky situations!
EAN: 5056015000233
Posted in Board Games by ToyMaster
Charterstone Board Game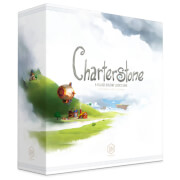 The prosperous Kingdom of Green gully, ruled for centuries by the Forever King, has issued a decree to its citizens to colonize the vast lands beyond its borders. In an effort to start a new village, the Forever King has selected 6 citizens for the task, each of whom has a unique set of skills they use to build their charter. In Charter stone, a competitive legacy game scaled for 1-6 players, you construct buildings and inhabit a shared village. Building stickers are removed from cards and permanently added to your charter on the board, becoming action spaces for any player to use (kind of like Lords of Water deep, Callus and Oar et Labara). Thus, a few available buildings soon grow into a bustling village with dozens of actions.
EAN: 653341027603
Posted in Board Games by ToyMaster
The Walking Dead Board Game (TV Version)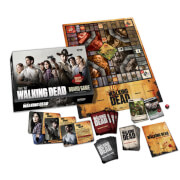 In The Walking Dead Board game, only the strong survive. The weak turn into walkers, and then turn against their former friends! Fight your way through zombie-infested Atlanta with your fellow survivors. Grab some weapons to clear a path. Visit destinations like the department store, old folk's home, and the CDC.Find the tools you
EAN: 815442011855
Posted in Board Games by ToyMaster
Harry Potter Lexicon GO! Board Game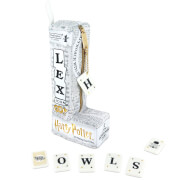 Race against other players to get rid of all your playing card tiles, swapping letters and even adding your tiles onto other players' words. with the Harry Potter Lexicon-GO! Game. This game comes in a cool, portable bag, which makes it the perfect game for on-the-go, whether you're playing with friends or the kids!In this special Harry Potter edition, there are 4 spell tiles to increase your chances of winning, the Polyjuice Potion tile can be used as any letter and if you can spell the word SNITCH you win the round!
EAN: 5036905033350
Posted in Board Games by ToyMaster
Monopoly Fortnite Edition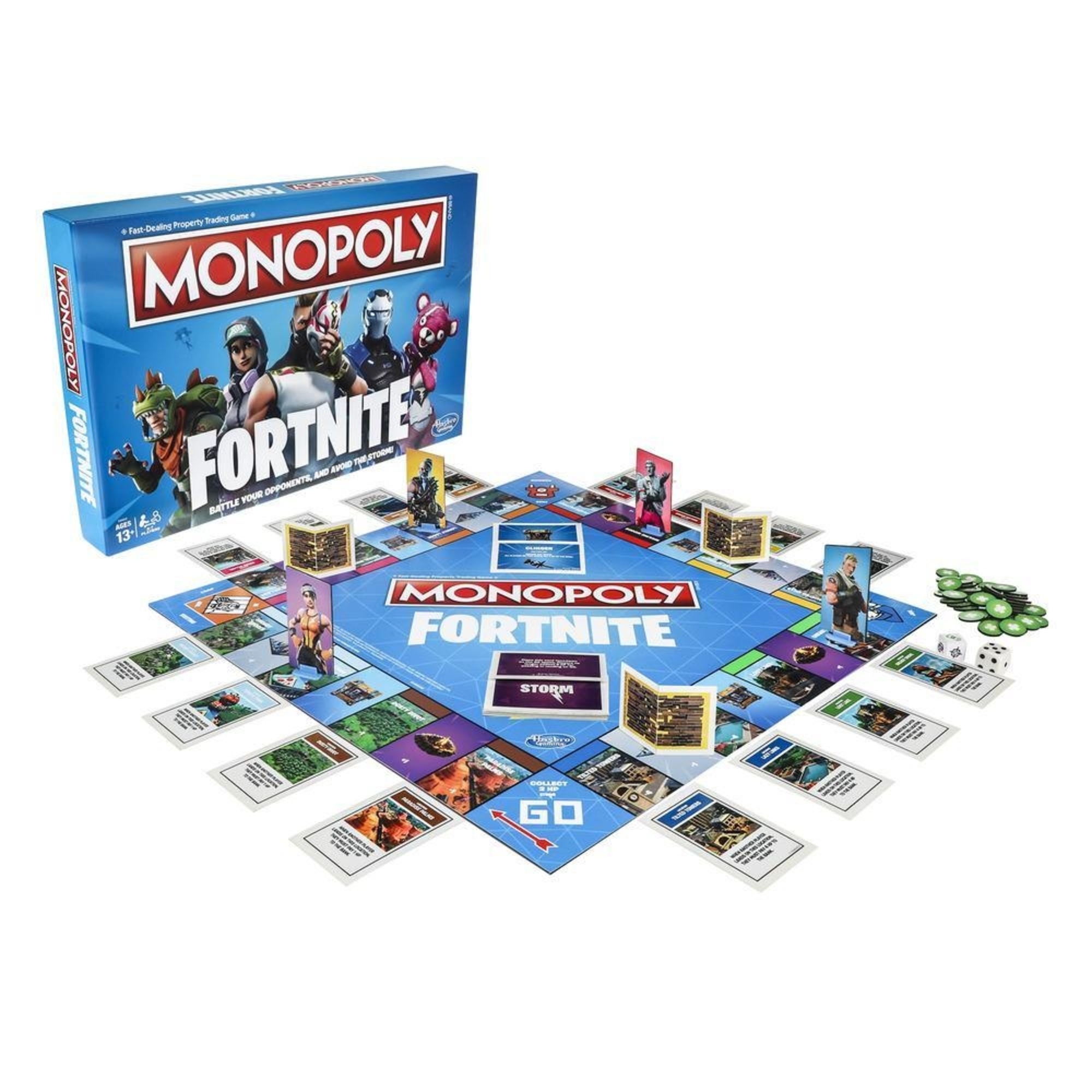 The classic Monopoly Board game with an exciting twist, all inspired by the popular Fortnite Video Game!Players claim locations, battle opponents, and avoid the Storm to survive – the last player standing wins. It?s not about what players own; it?s about how long they can survive!The Fortnite Edition Monopoly Board Game is suitable for 2-7 players, aged 13 years and over. Contents include; gameboard, 27 cardboard outfits with pawn stands, 15 Storm cards, 16 location cards, 16 loot chest cards, 8 Wall cards, 1 numbered die, 1 action die with labels, 110 Health Point chips, and game guide.
EAN: 5010993586974
Posted in Board Games by ToyMaster
The Dark Crystal Board Game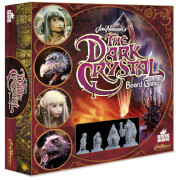 Will Jen and Kira manage to find the Shard and heal the Dark Crystal? Find out in this fun family board game for 2 to 4 players based on the classic The Dark Crystal movie by Jim Henson. Box Contents 4 highly collectable figurine renditions of the main characters: 2 Gelflings
EAN: 755899988952
Posted in Board Games by ToyMaster
Five Gold Rings Board Game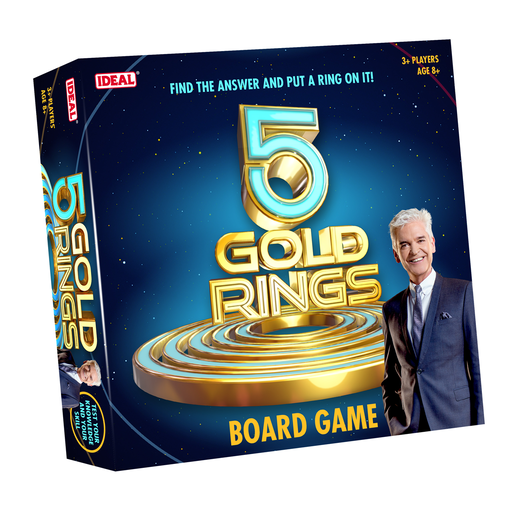 "Test your knowledge and skill with Five Gold Rings Board Game, the family fun boardgame based on the hit ITV show. Knowing the answer isn't enough – put a ring on it to win! Answer questions by placing gold rings onto images. The rings get smaller each time, which means the questions are harder to get right! Can you beat your friends and family and become the Five Gold Rings champion in your house? Suitable for ages 8 and over."
EAN: 5020674106360
Search
Recent Posts
Get Social With Us!
Categories
Pages
Toy Retailers
Popular Tags
Toy Archive