Browsing all articles from December, 2021
Posted in Toys by ToyMaster
London City Map Jigsaw Puzzle (500 Pieces)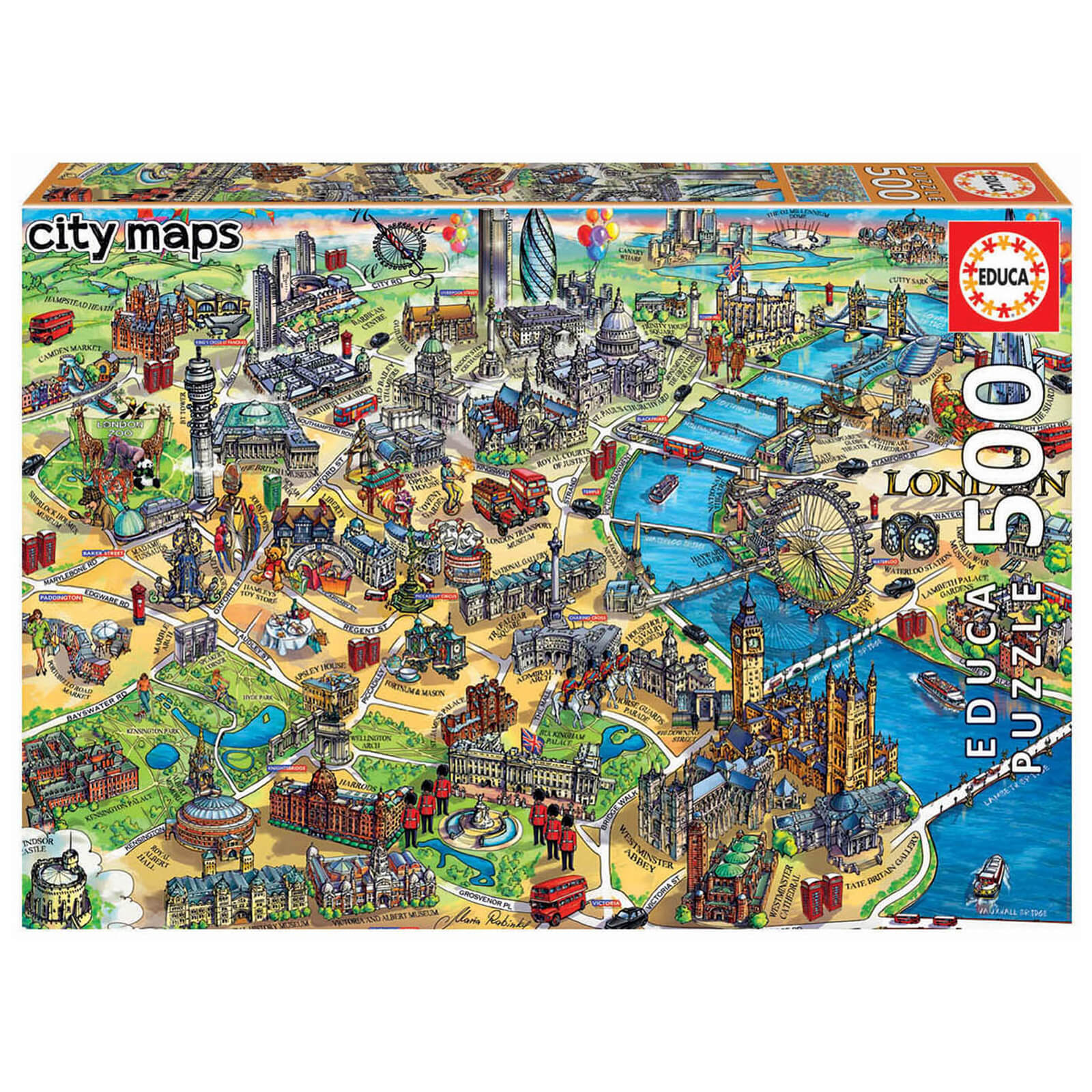 A colourful 500-piece Educa Borras jigsaw puzzle of London, the capital city of the United Kingdom. Featuring famous landmarks including Buckingham Palace, Big Ben, the River Thames and the London Eye. Approximate size of the assembled puzzle: 34 x 48 cm. Suitable for age 8 years and over.
EAN: 8412668184510
Solarbot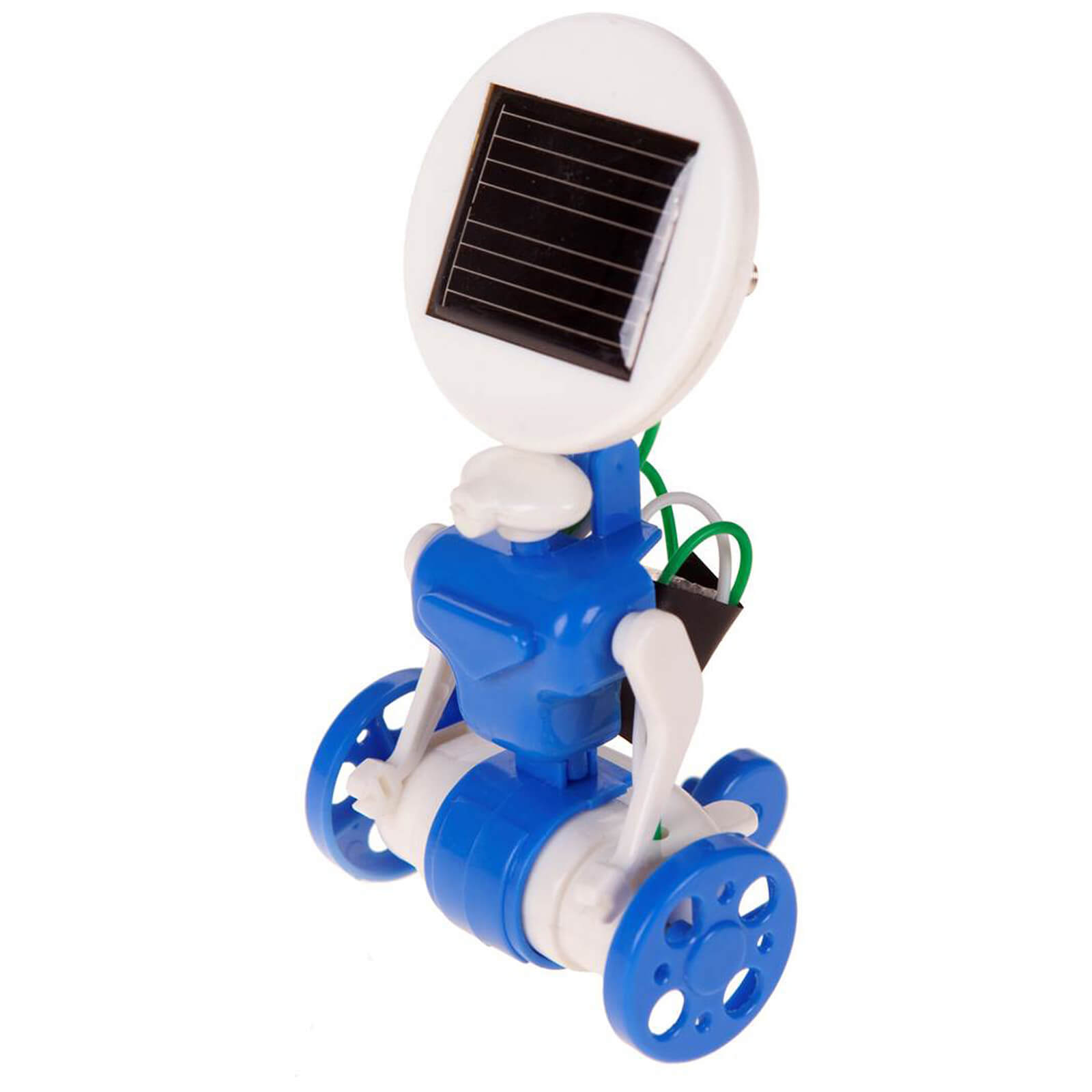 A brilliant gift for anyone who likes to build and create and is fascinated by robots! This fun Solarbot Construction Kit comes complete with 45-piece to allow you to create six different solar-powered constructions including a Robot, Airbot, Helicopter, Plane, Trike or Windmill. With Six solar-powered construction projects in one, this innovative Solarbot Construction kit makes a brilliant techy gift for anyone age 14 years and over
EAN: 677666016777
Posted in Toys by ToyMaster
Guinness Pub Quiz Trivia Game
A great gift for any Guinness or trivia fan! Unique pub quiz questions, across 5 different general knowledge categoires. Ee catching packaging and Guinness Shapes cards make this the perfect gift for an Guinness fan.
EAN: 5056015084516
Posted in Toys by ToyMaster
Sunset In Venice Jigsaw Puzzle (1500 Pieces)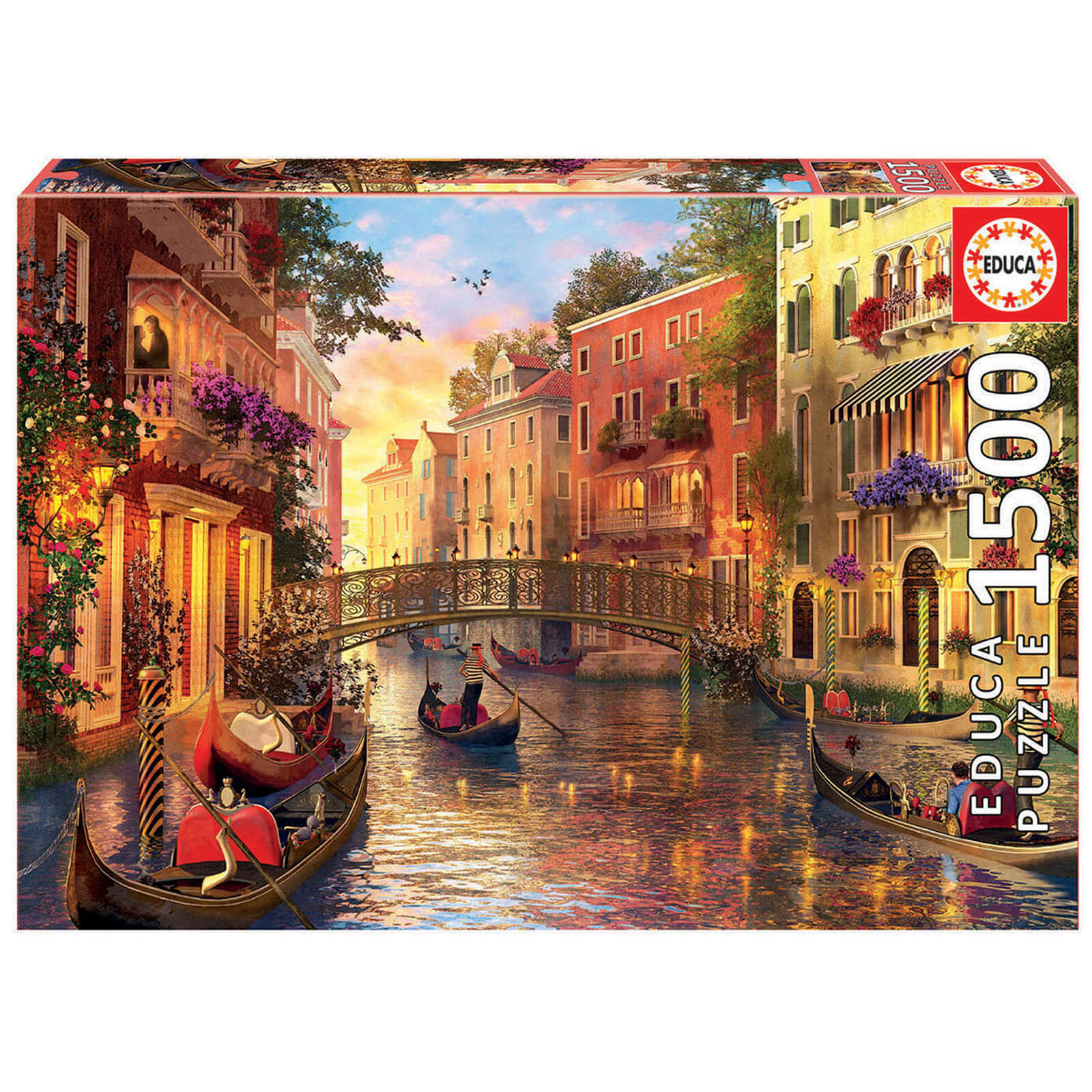 This beautiful, scenic high quality 1,500 piece Educa Borras jigsaw is a fun but challenging puzzle for all jigsaw lovers. The stunning and colourful image of a sunset on a canal in Venice will provide hours of fun and entertainment for all puzzlers. The beautiful scene of the ornate bridge, warm colours of the Italian buildings, and the gondalars travelling down the canal at sunset makes a pictuesque landscape image and a great gift for any occasion. Approximate size of the assembled puzzle: 850mm x 1200mm. Suitable for age 12 years and over
EAN: 8412668171244
Posted in Playmobil by ToyMaster
Playmobil Novelmore Knights Violet Vale – Demon Patrol (70748)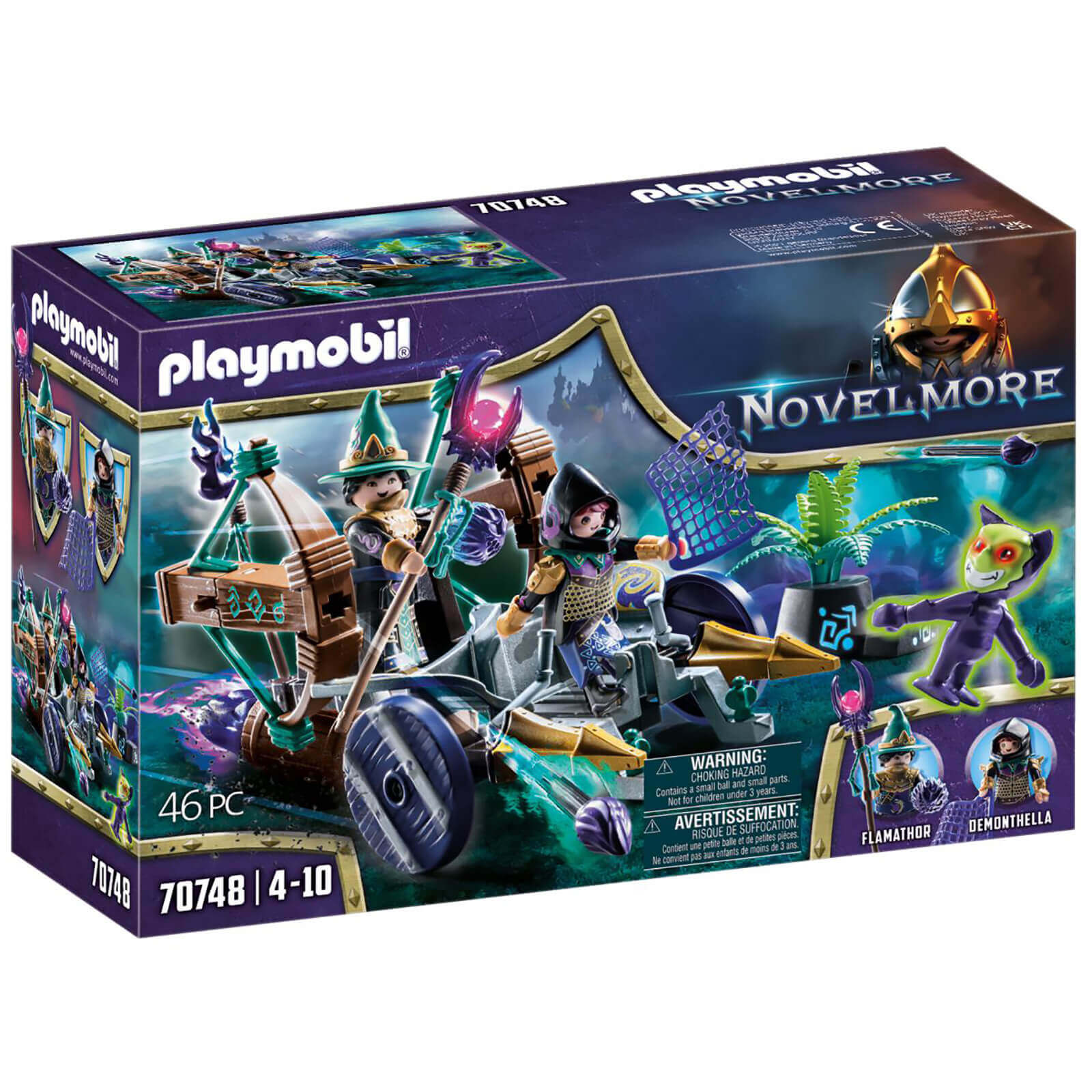 With the help of the Demon Patrol, young Violet Vale magicians go hunting for demons. The vehicle has space for up to two figures – one behind the steering wheel and one beside the shooting cannons.
EAN: 4008789707482
Posted in Playmobil by ToyMaster
Playmobil Mountain Biker Rescue (70662)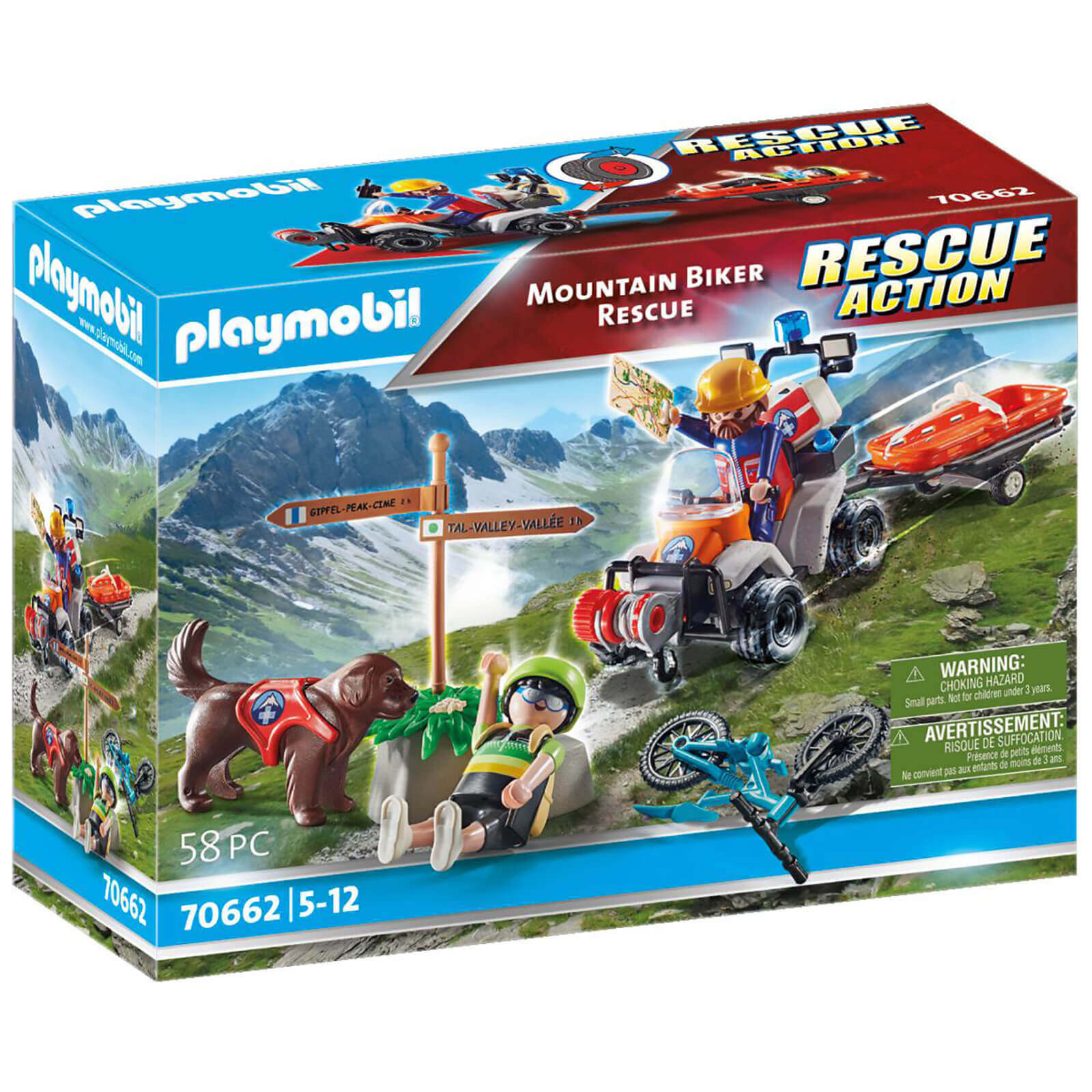 Offer assistance with the Mountain Biker Rescue. No terrain is off limits for this rescue – the quad easily navigates the mountain with the rescue dog riding along. Once the biker is located, use the stretcher on the attached trailer to navigate back down the mountain and get additional help.
EAN: 4008789706621
Posted in Toys by ToyMaster
Play-Doh Slime Dino Crew Lava Bones Island Volcano Playset with HydroGlitz Eggs and Mix-ins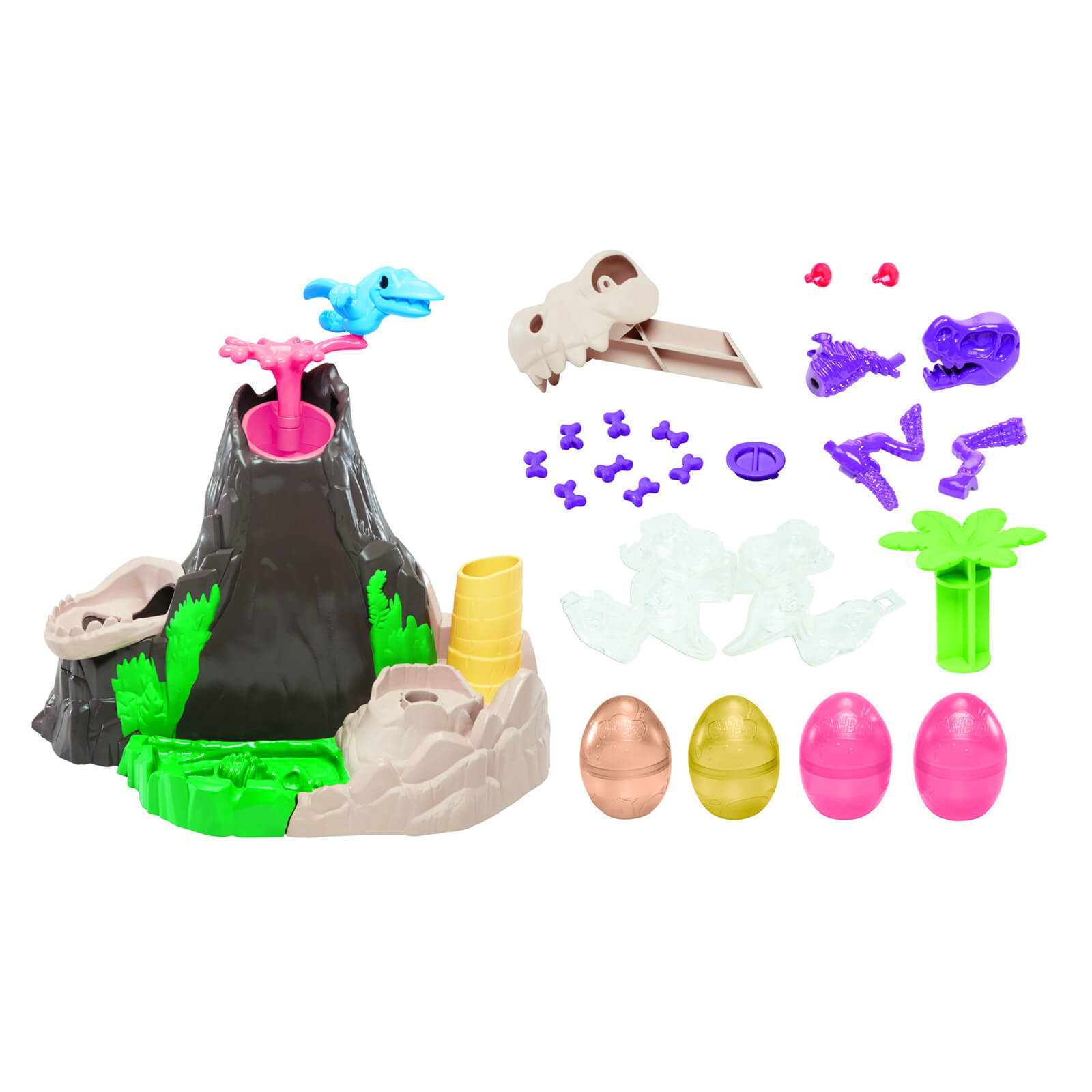 Take your imagination back in time to a world filled with dinos and volcanoes! The Lava Bones Island playset features eggs filled with slippery-smooth Play-Doh Slime HydroGlitz compound to make the toy volcano erupt and fill the valley below with pretend lava. Each egg also contains mini dino bones to discover along the way. Fill the clear dino mould with the skeleton and the Play-Doh Slime lava to make your own dinosaur! This dinosaur toy for children 4 years and up makes a great present for dinosaur lovers. ę2020 VIACOM INTERNATIONAL INC. All Rights Reserved. SLIME and all related titles, logos and characters are trademarks of Viacom International Inc. Hasbro, Play-Doh and all related properties are trademarks of Hasbro.
EAN: 5010993884803
Posted in Toys by ToyMaster
Imperial Light Cruiser
| Retailer | Price | Discount Code? | P&P | |
| --- | --- | --- | --- | --- |
| | £109.99 | Yes | | |
| | £139.99 | No | Free | |
Open up a galaxy of Star Wars: The Mandalorian Season 2 adventures for fans with this LEGO brick-built model of the Imperial Light Cruiser (75315). It features a bridge that doubles as a handle for flying, 2 rotating turrets with spring-loaded shooters, plus 2 mini TIE Fighters and a launcher. A hatch gives easy access to the cabin which has a hologram table and storage for the electrobinoculars and other accessory elements. Battle playThis premium-quality set comes with 5 LEGO minifigures: The Mandalorian, Cara Dune, Fennec Shand, Moff Gideon and a Dark Trooper, plus a LEGO figure of the Child (Grogu), affectionately known as Baby Yoda. Cool weapons include The Mandalorian s Amban phase-pulse blaster and spear and Moff Gideon s darksaber for hero vs. villain play. LEGO Star Wars" funA top gift idea for trend-setting kids and any fan, the set comes with step-by-step building instructions. Explore the entire LEGO Star Wars range to find other construction sets that will delight all ages.
EAN: 5702016914443
Posted in Toys by ToyMaster
Flash The Local Express RCB Train Set (1:76 Scale)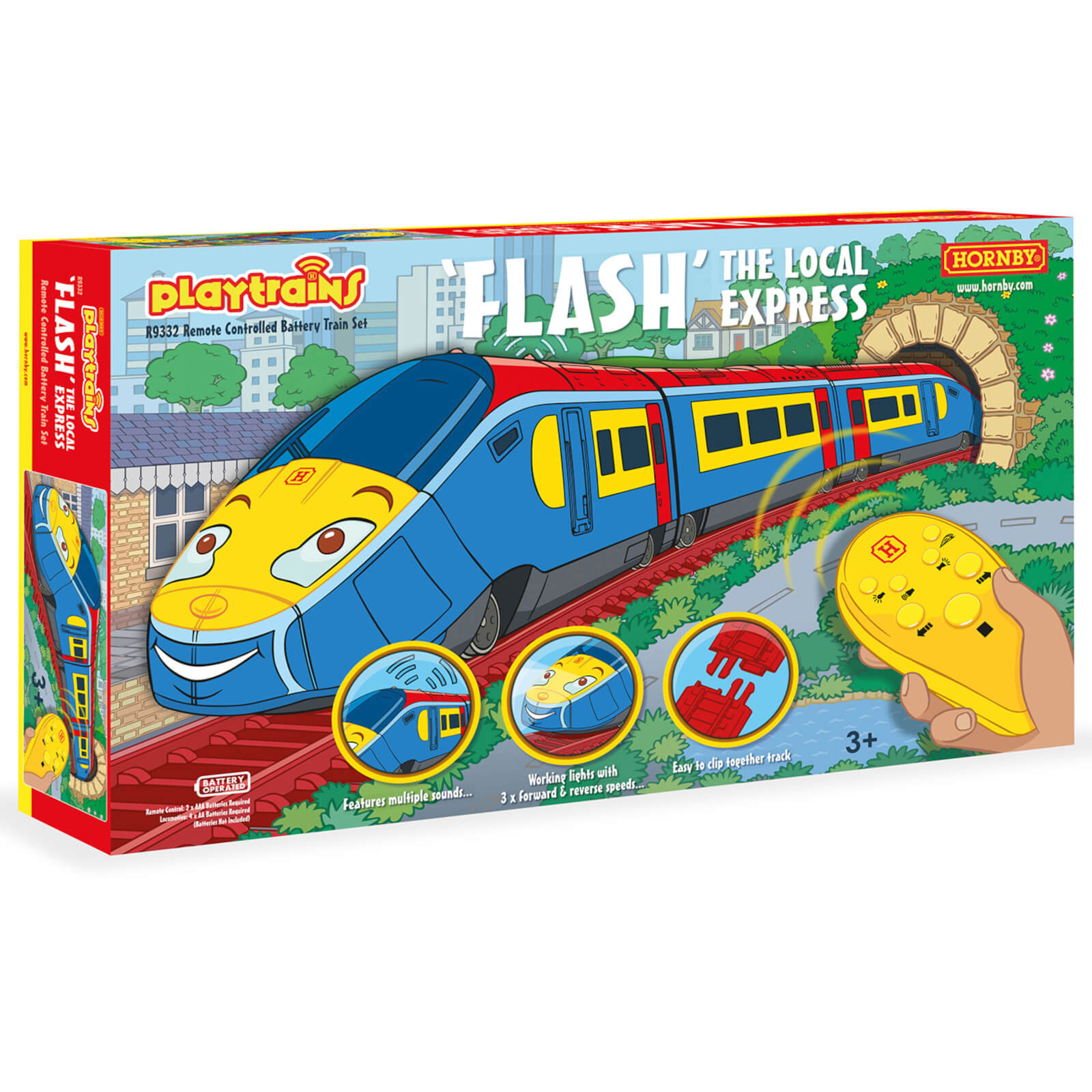 Start an exciting model railway journey with Flash. All run on a remote control system, this brand new toy train set includes everything required to start a special model railway adventure. The train features working lights, multiple sounds and 3x speeds in forward and reverse. With additional products available such as solo locomotives, rolling stock and track packs there are endless opportunities to expand and build a Playtrains world! The set includes: Flash the train An oval of track A TrakMat Remote control A cardboard station and tunnel Tech Specs: Item Scale: 1:76 Scale 00 Gauge
EAN: 5055286693106
Posted in Playmobil by ToyMaster
Playmobil Novelmore Knights Violet Vale – Demon Lair (70746)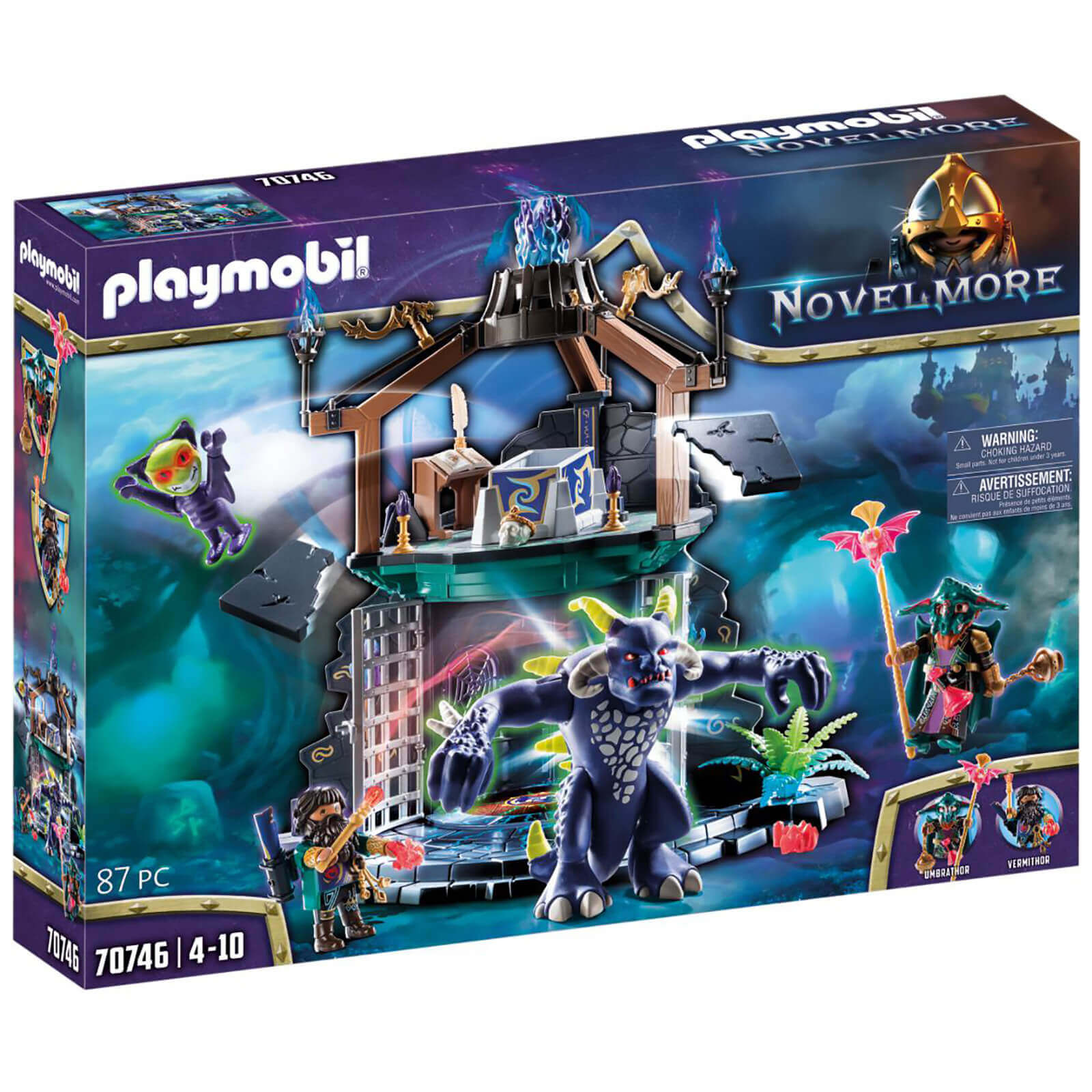 This place of worship is home to the dark magicians. In the ancient ruin, they conjour up new demons, and their latest creation is very mobile, and can walk upright as well as on all fours. He can also be locked inside the dungeon in the lower part of the ruin. The first floor of the Lair features an altar, which incorporates a catapult function.
EAN: 4008789707468
Search
Recent Posts
Get Social With Us!
Categories
Pages
Toy Retailers
Popular Tags
Toy Archive