Browsing all articles from November, 2021
Posted in Toys by ToyMaster
Stop The Robots Game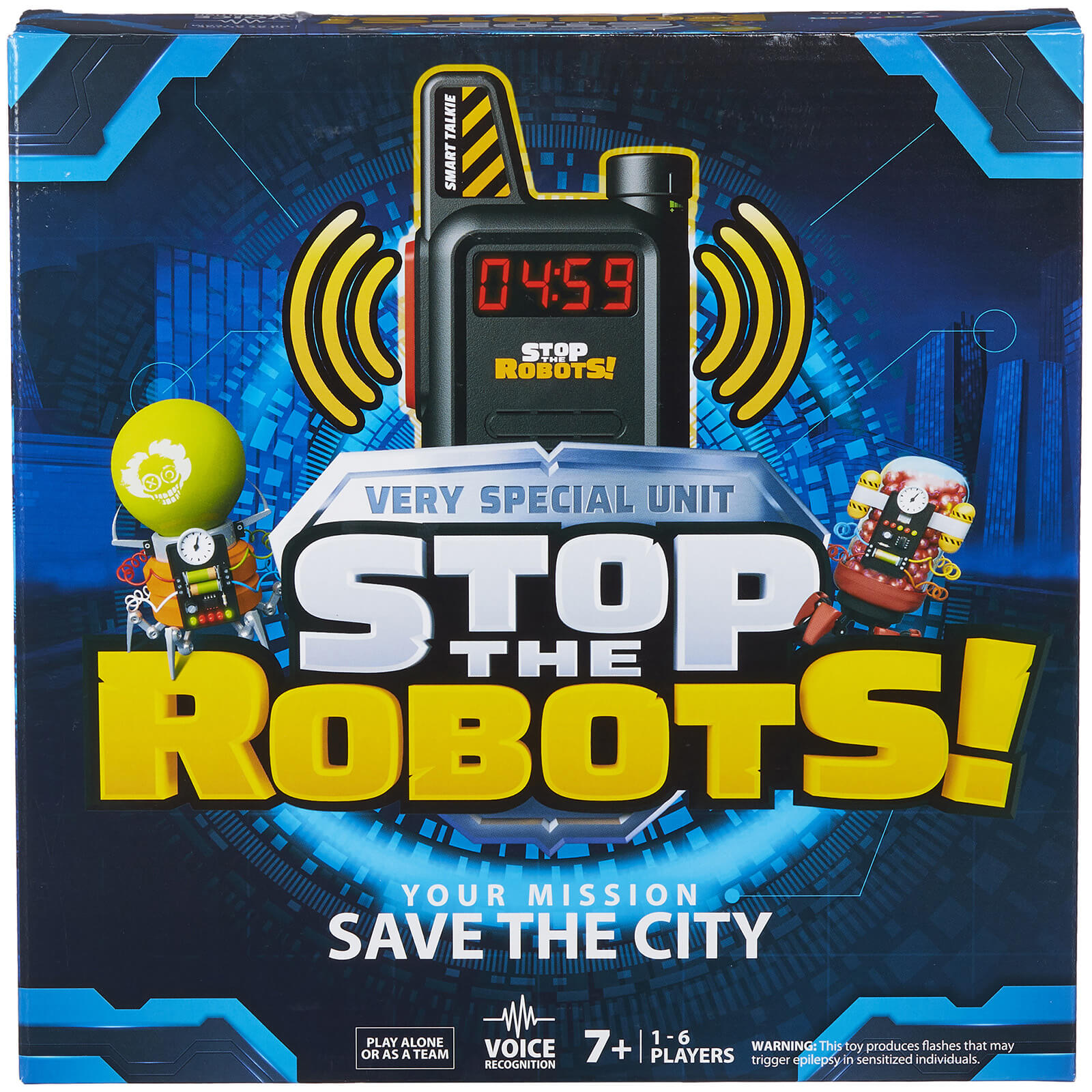 Your mission is to save the city! A robot has been spotted! Deactivate it before time runs out! Work alone or as a Team! There's no need to read the rules of the game, your virtual partner will give you the details of the mission. Use your voice recognition walkie-talkie to communicate with your virtual partner who will help you through your mission. First, sort your cards to identify which robot you're dealing with! Solve tricky puzzles and tell your virtual partner which wires to cut. 36 missions included – work alone or as a Team. There's 9 levels waiting to be unlocked by you! Tease your brain! Quick, the clock is ticking! Age 7+ Batteries 3 X AAA required Weight: 0.4300 Kg Dimensions (cm): 27 x 6 x 27 WARNING: Choking hazard – Not suitable for children under 36 months. Choking hazard (small parts and small balls).
EAN: 3760145062604
Posted in Toys by ToyMaster
This toy no longer exists.
Try visiting www.xmas-toys.co.uk you may find it there.
EAN: 730658902059
Posted in Toys by ToyMaster
Tension – TV Edition Trivia Game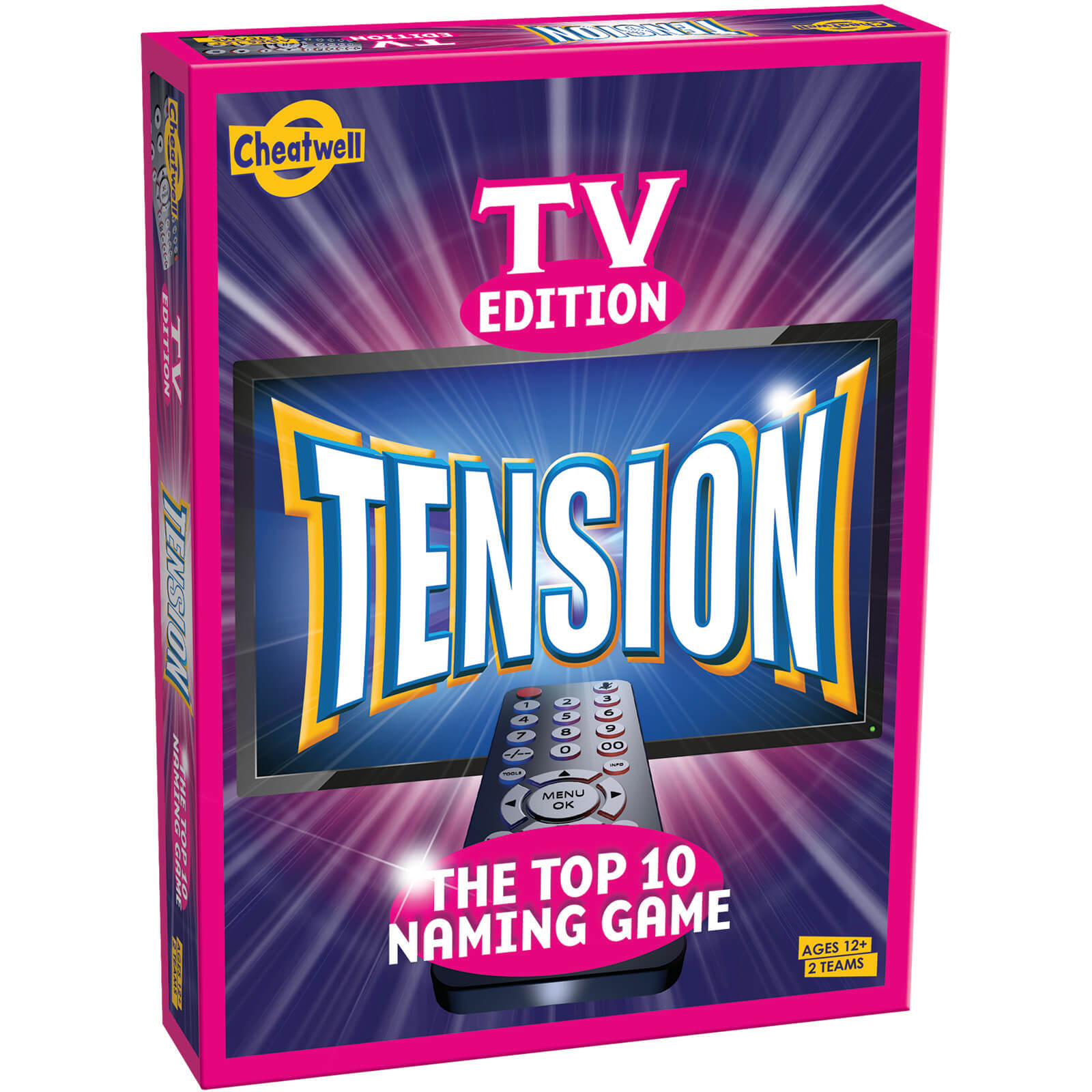 Sit down and turn on your thinking caps with this TV version of the popular Tension board game > from Eastenders to West Wing > from North Shore to South Park > TV Tension covers everyone's television favourites. Can you handle the Tension?
EAN: 5015766006710
Posted in Toys by ToyMaster
Animals in the Atrium Jigsaw Puzzle (2000 Pieces)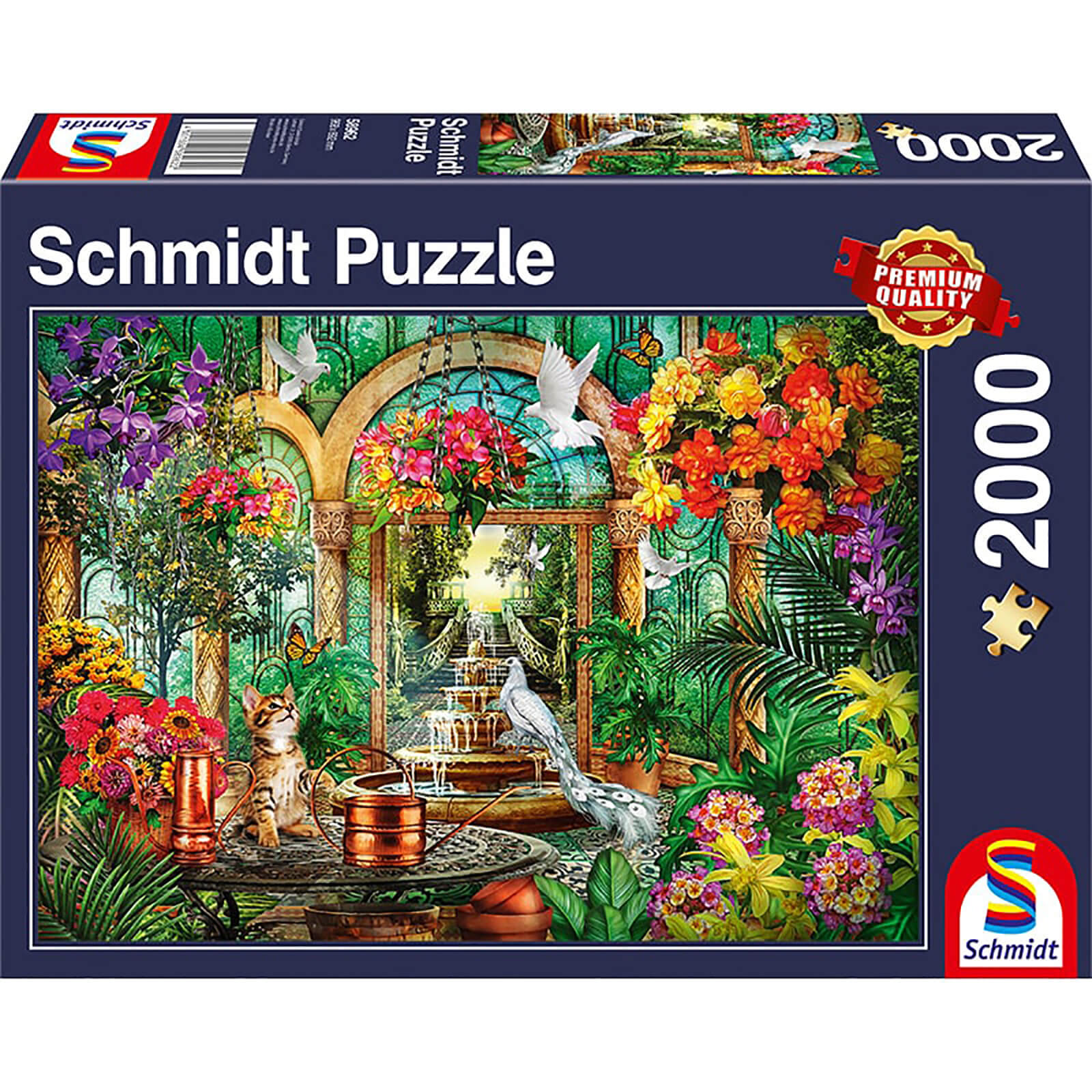 From renowned jigsaw makers, Schmidt, comes this 2000 piece jigsaw featuring an elegant and lavish garden atrium where animals roam in amongst the plant life. A must for any animal lover! The completed puzzle measures: 968 mm x 692 mm.
EAN: 4001504589622
Posted in Toys by ToyMaster
Hornby Valley Drifter Train Set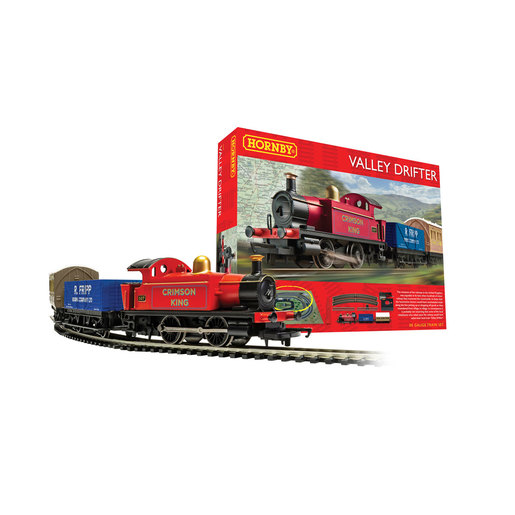 "Railway enthusiasts will be delighted by this special Valley Drifter Train Set from the Hornby range.Inspired by the railways of old, this classic train set captures the time when freight locomotives traversed the countryside, picking up and dropping off goods from village to village. With a realistic design and plenty of high-quality detail, this train set features crimson livery and 2 carriages.Set includes:1x Valley Drifter engine in crimson livery1x freight carriage and 1x passenger carriage1x Hornby MidiMat1x oval trackThere are plenty more premium train sets in the Hornby range. Discover them all to bring home the magic of the railway.For ages 14 years and over."
EAN: 5055286687068
Posted in Toys by ToyMaster
Puzzly-Do My Sweet Shop Dubbl-Puzzle Jigsaw and Colouring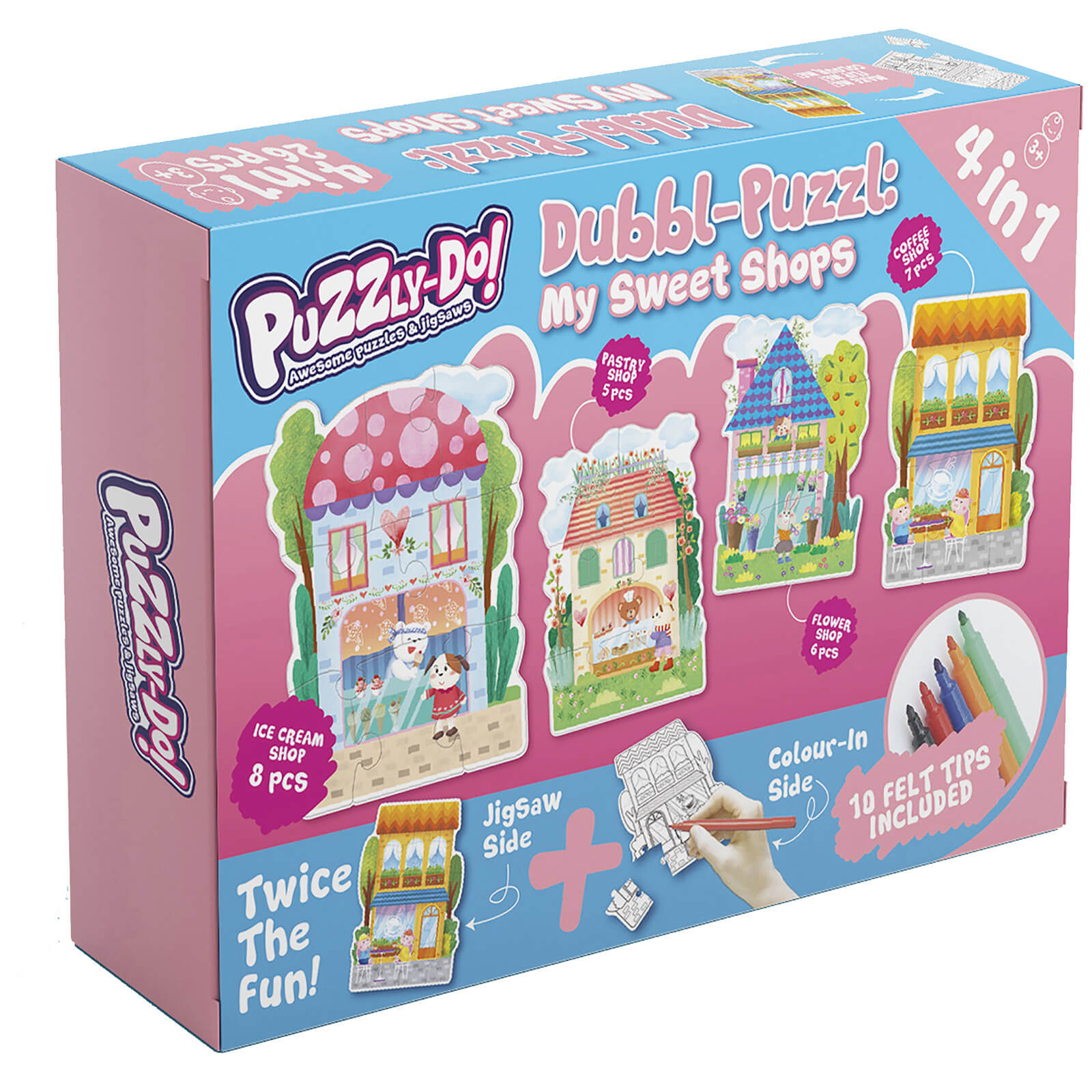 | Retailer | Price | Discount Code? | P&P | |
| --- | --- | --- | --- | --- |
| | £10.75 | Yes | | |
Dubbl-Puzzl® by Puzzly-Do!® are always double the fun – there are printed jigsaw puzzles on one side, but flip them over and you can colour in the reverse side with the 10 colouring pens provided in each set. Our 'My Sweet Shops' set is perfect for children who love fashion, shopping and having fun. Four large shop puzzles: Florist, Patisserie, Coffee Shop, Ice Cream Parlour. 10 colouring pens included. Made from high-quality, recycled & recyclable board. Big pieces are easy to handle for younger children. All puzzles have different complexity and numbers of pieces, to suit a variety of ages. 26 pieces in total make 8 puzzles (4 printed + 4 to colour in). Great for sharing and group play
EAN: 5060598510027
Posted in Board Games by ToyMaster
Monopoly Board Game – Builder Edition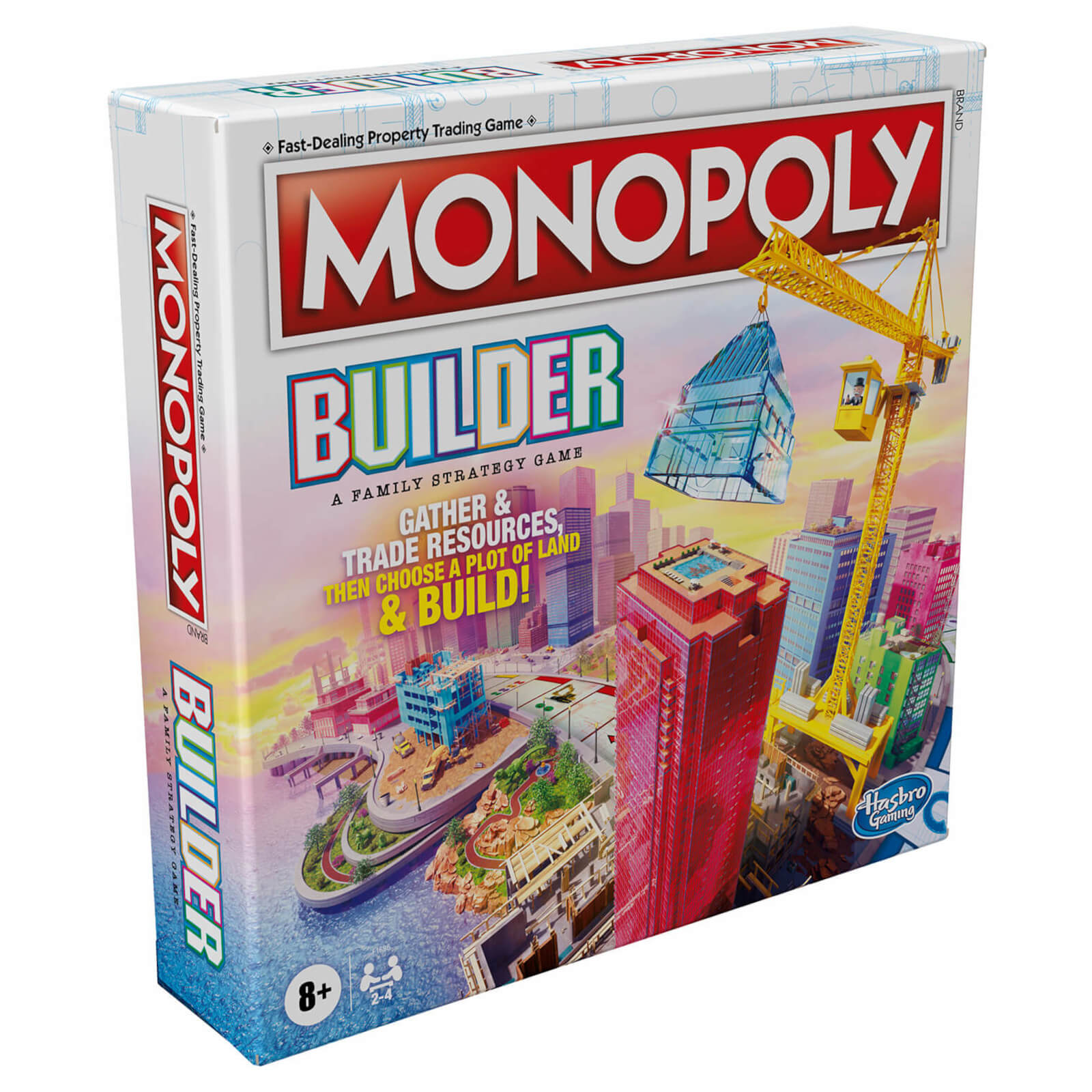 "It's the Monopoly game with a strategy twist on Monopoly Island, located in the centre of the board.With the Monopoly Builder strategy game, players travel the board buying properties and collecting rent and resources. They also use builder's blocks to build their island city! The more a player builds, the more points they'll earn.The game ends when the penthouse has been built. Then the player with the most points wins!This family board game is designed for 2 to 4 players aged 8 and up – it's a fun game to play.Product Features Includes gameboard, 4 tokens, 4 reference cards, 16 Title Deed cards, 20 Chance cards, 2 Builder's Bonus cards, 80 cardboard resource chips, 48 plastic Builder's blocks, 1 plastic penthouse, 2 dice, money pack, money tray, resource tray, and game guide. IT'S A DIFFERENT SPIN ON CLASSIC MONOPOLY GAMEPLAY with this strategy game where players buy property and physically stack buildings with the builder's blocks FUN FAMILY GAME: players aged 8 and up can enjoy competing against family and friends as they aim to rack up the most points to win STRATEGY GAME where players collect and trade resources to build their towers; the competition and social interactions ramp up as players stack their towers higher and higher FUN GAME TO PLAY: players aren't just buying property in this Monopoly Game – they're building it on Monopoly Island WIN IT ALL: after the penthouse has been built, the player with the most points wins the Monopoly Builder GameFor 2- 4 Players Product Dimensions Approx –6.3 x 27.9 x 27.9 cm"
EAN: 5010993793914
Posted in Lego by ToyMaster
Eternals Aerial Assault
| Retailer | Price | Discount Code? | P&P | |
| --- | --- | --- | --- | --- |
| | £8.99 | Yes | | |
| | £8.99 | No | £3.95 | |
LEGO Marvel Eternals Aerial Assault (76145) action playset puts the excitement and adventure of the Marvel Studios movie into the hands of young superheroes. Imaginative action with superheroes and DeviantsWhen an enormous winged Deviant launches an attack on 2 popular Eternals Ikaris and Sprite kids must come to their aid with all their superhero skills. This cool LEGO building toy lets fans recreate memorable scenes from Marvel Studios The Eternals movie and dream up imaginative stories of their own. There s endless enjoyment to have deploying cool superpowers: Sprite s lifelike illusions and Ikaris s ability to fly. And, if you re buying for a minifigure fan, this awesome LEGO playset is the only one to feature the Sprite minifigure! Marvel Studios The Eternals playsetsLEGO Marvel The Eternals brick building toys are unique playsets with cool characters that inspire kids imaginative play and take them to an endless universe of roleplay fun.
EAN: 5702016831337
Posted in Playmobil by ToyMaster
Playmobil Novelmore Knights Burnham Raiders Lava Mine with Fire Launchers (70390)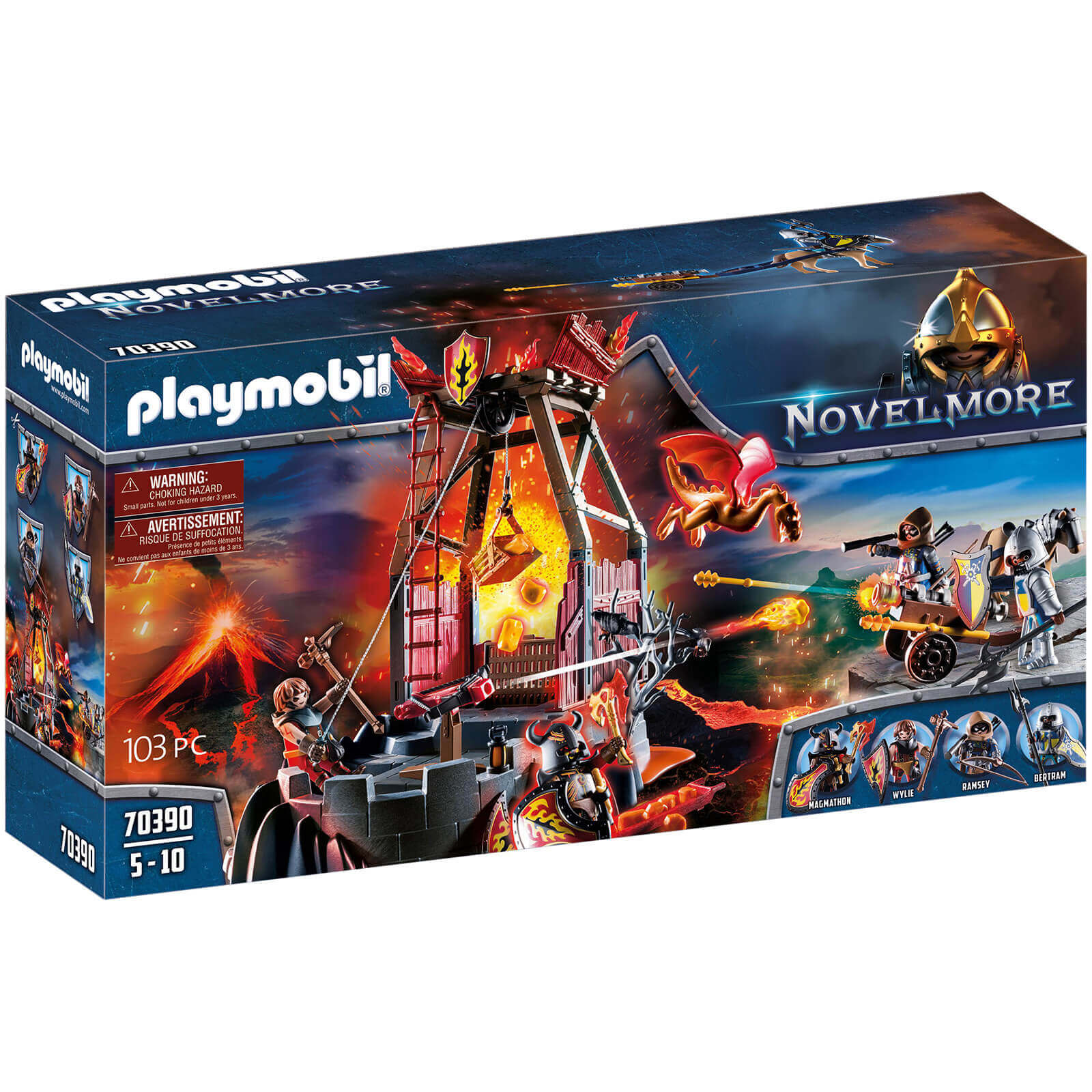 The Brunham Raiders are fighting back against the Knights of Novelmore! In the Lava Mine, the Burnham Raiders are searching for materials to forge the magical armour. There is a goods lift, which can hold accessories, and can be lowered into the secret compartment within the mine. The Knights of Novelmore can sit on his horse, and the detachable harness can be used to pull the projectile launcher along, ready for battle against the enemy. The Lava Mine is also equipped with working projectiles, and a dragon guards from the top of the mine. ,
EAN: 4008789703903
Stakz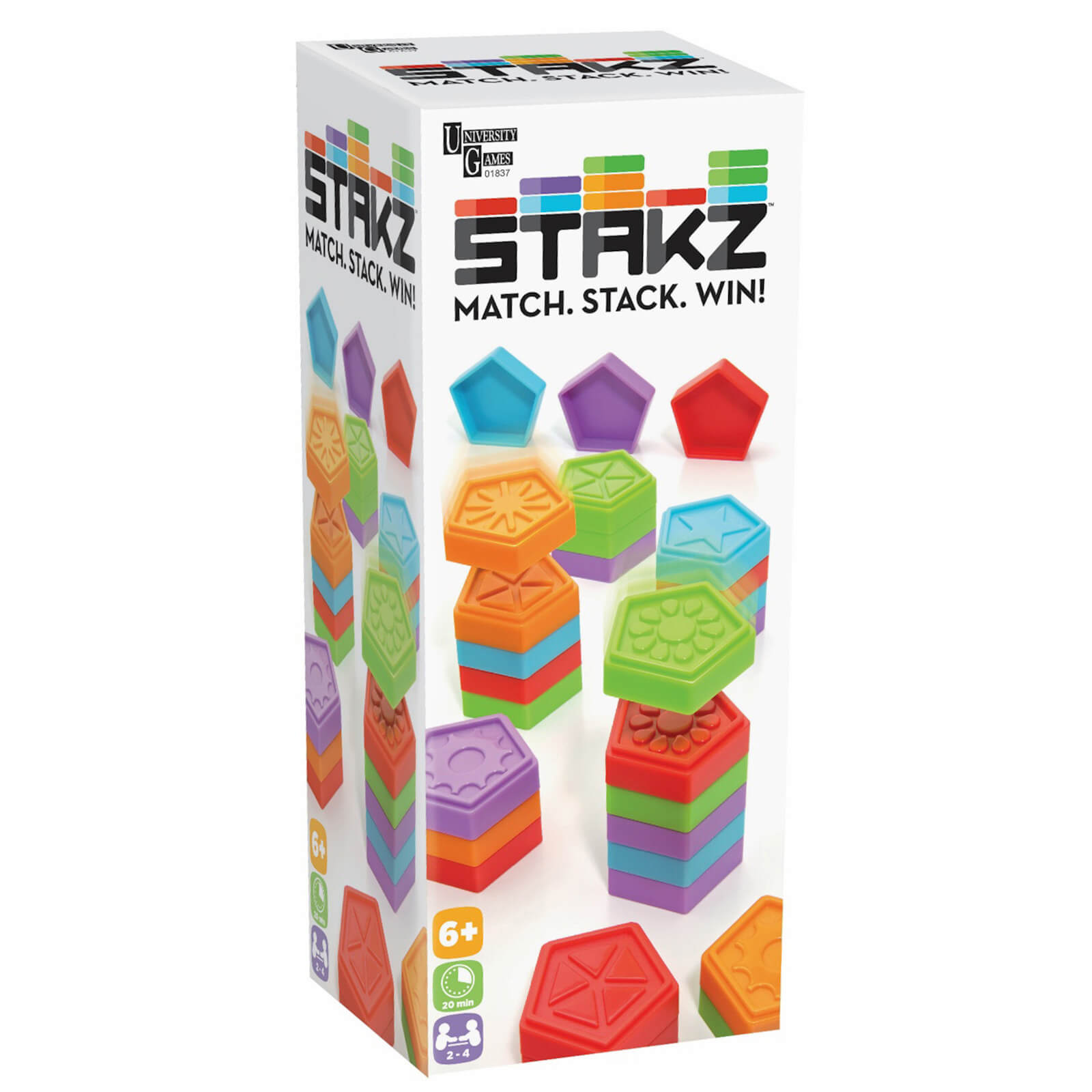 Match. Stack. Win! Stakz is the fast, fun, strategic tile-stacking game where players take turns to stack the tiles by matching colours or symbols. This easy to learn game is fun for whole the family but the complexity grows with every game and it requires some smart strategic thinking to be the first player to stack all their tiles to take the win! Suitable for 1 to 6 players and perfect for age 6 years and over.
EAN: 5056015084172
Search
Recent Posts
Get Social With Us!
Categories
Pages
Toy Retailers
Popular Tags
Toy Archive