Browsing all articles from April, 2021
Posted in Toys by ToyMaster
Sports Cars Top Trumps Classics Card Game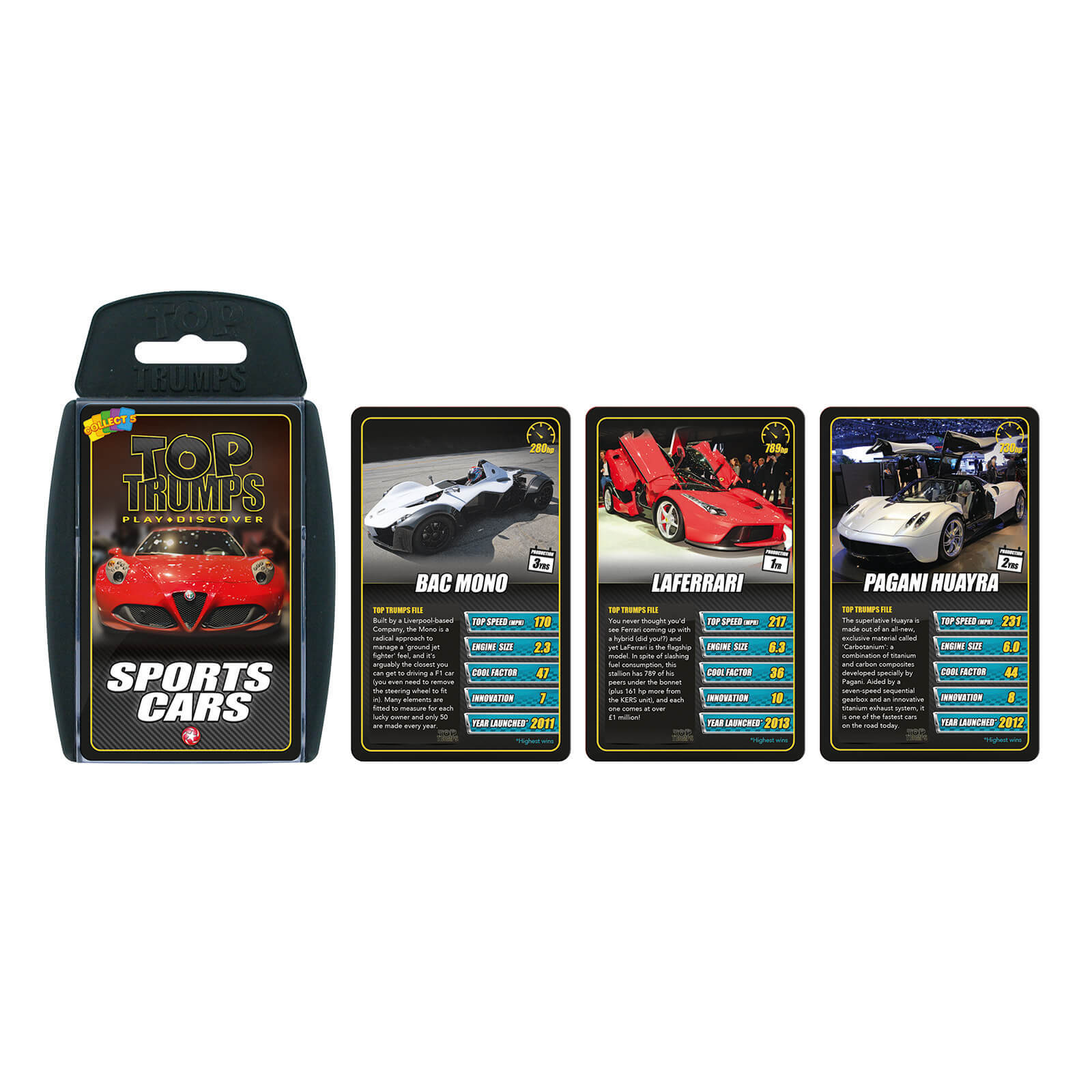 "Hearâ??em roar! Learn about the biggest and fastest road legends of all time: from the stylish Honda NSX and the brutal Ferrari F40, to the glamorous Bugatti Veyron and the groundbreaking Pagani Huayra, they are all in this Sports Cars edition of Top Trumps"
EAN: 5036905044325
Posted in Nerf by ToyMaster
Nerf Fortnite GL Blaster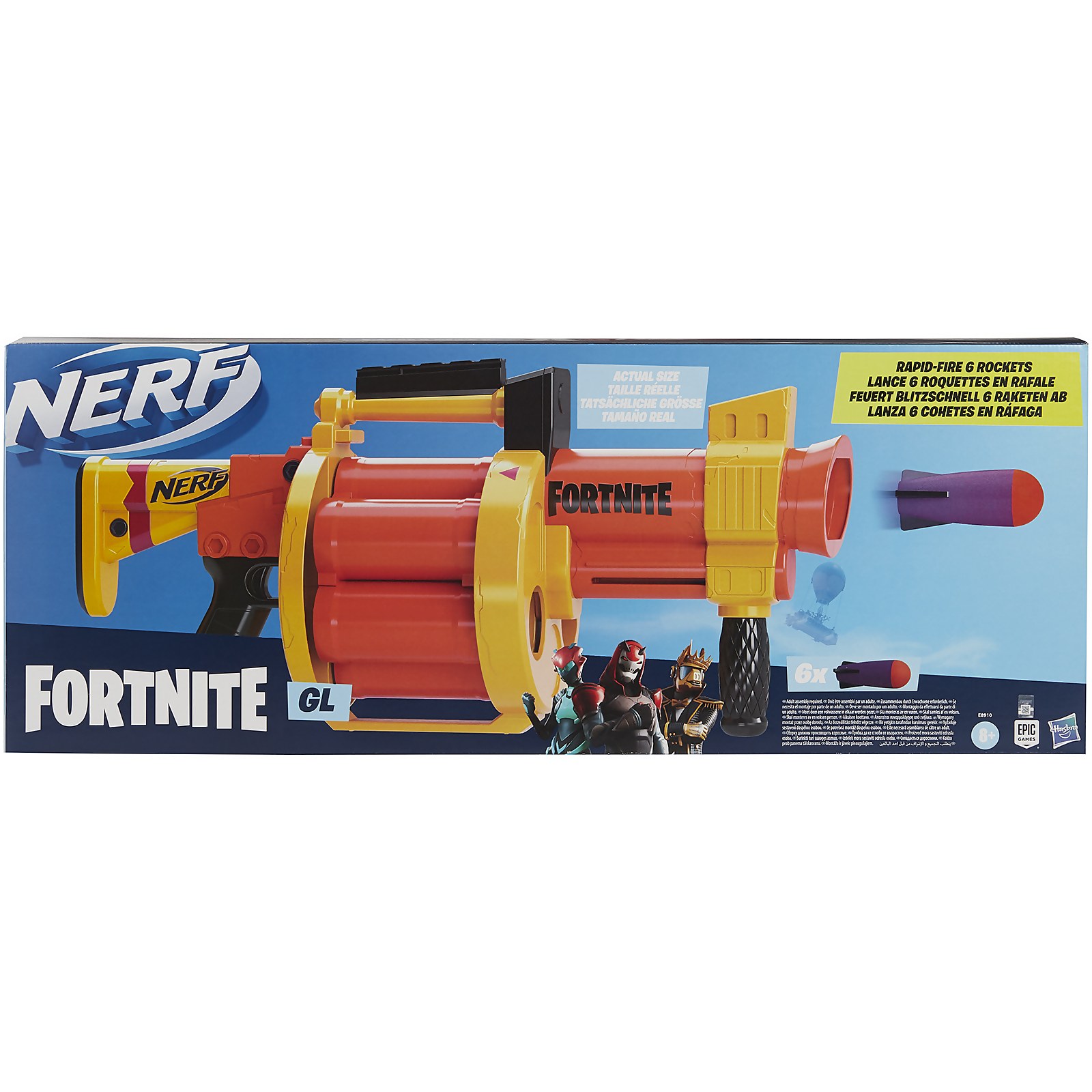 The Nerf Fortnite GL blaster is inspired by the one used in Fortnite, replicating the look of the one from the popular video game. The GL blaster fires big foam Nerf rockets for big battling action! It has a rotating drum that holds up to 6 rockets and fires 1 rocket at a time as you manually move the handle. Push the handle all the way forward — the drum rotates to place a rocket in firing position. Pull the handle all the way back to launch the rocket at your target. To blast another rocket, move the handle forward and backward again. Includes 6 Official Nerf rockets, enough to fully load the drum. Take on the competition with the big, bold firepower of the Nerf Fortnite GL blaster! Eyewear recommended (not included). Features: ROCKET-BLASTING FORTNITE BLASTER REPLICA: The Nerf Fortnite GL blaster is inspired by the blaster used in Fortnite, capturing the look of the one in the popular video game FIRES ROCKETS: The blaster fires big Nerf rockets! It has a rotating drum that holds up to 6 foam rockets and fires them 1 at a time PUMP-TO-FIRE BLASTING: Move the handle to fire 1 rocket at a time. Push handle forward — drum rotates to put a rocket into firing position. Pull handle back to launch rocket INCLUDES 6 NERF ROCKETS: Comes with 6 Official Nerf rockets darts that are tested and approved for performance and quality WARNING: Do not aim at eyes or face. Use of eyewear recommended for players and people within range. Use only official NERF projectiles. Other projectiles may not meet safety standards. Do not modify projectiles or blaster. CHOKING HAZARD – Small parts may be generated. Not for children under 3 years.
EAN: 5010993732456
Posted in Nerf by ToyMaster
Nerf Elite 2.0 Echo CS 10 Blaster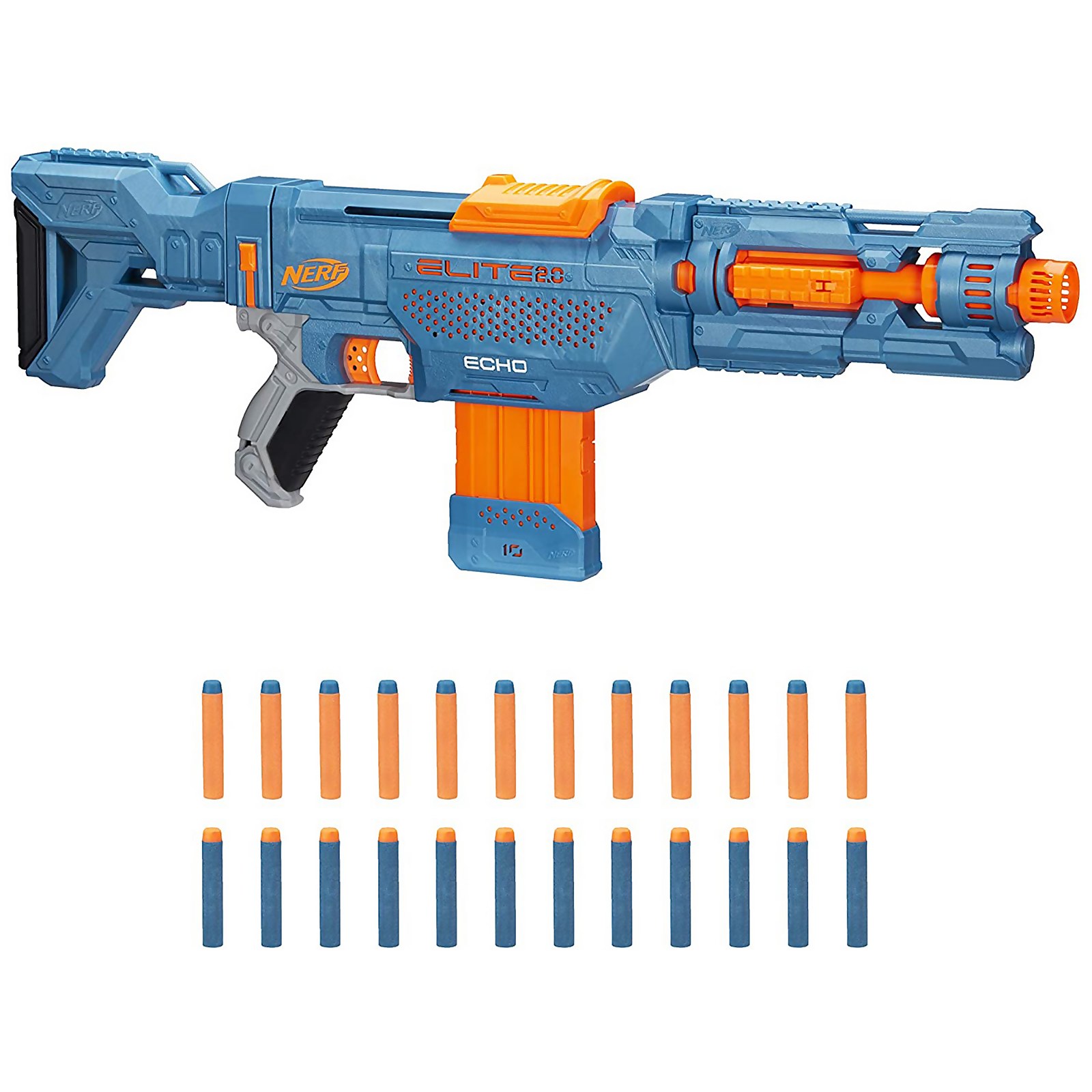 Nerf Elite 2.0 Echo CS 10 is a blaster an extremely versatile and powerful, thanks to the barrel, and the calcium rimovibil, that allow you to have three different combinations of the blaster and the magazine 10 shots for the rampage in battle! With the mechanism of the breech and the activation pump, just press the trigger for a download irresistible! 4 rails of tactical and 24 darts, complete the equipment.
EAN: 5010993729173
Posted in Lego by ToyMaster
LEGO Super Mario Adventures Luigi Starter Course Toy (71387)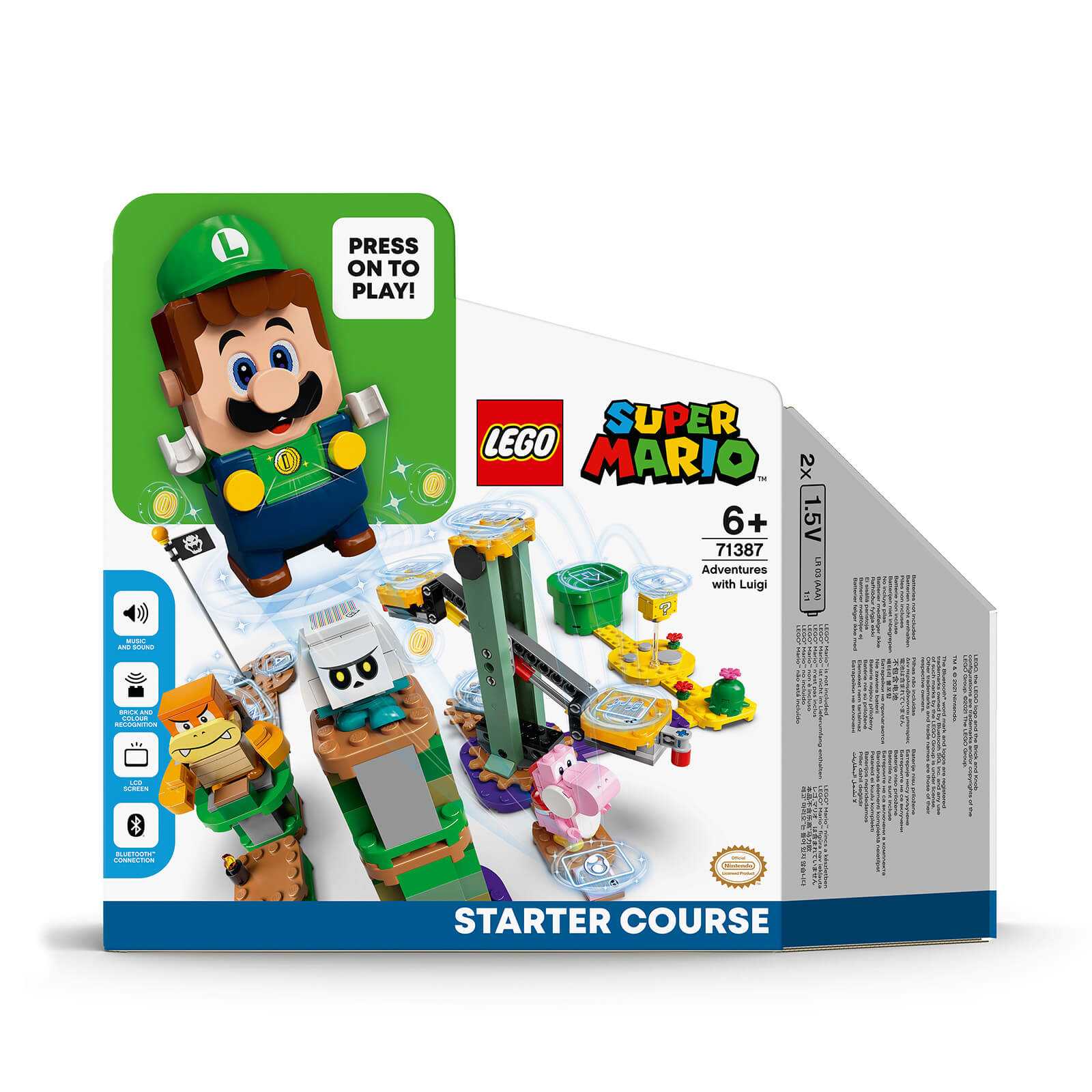 Introduce children to the interactive LEGO Super Mario" universe with this Adventures with Luigi Starter Course (71387). An awesome gift toy for trend-setting kids, it features a LEGO Luigi" figure that gives instant expressive responses via an LCD screen and speaker. Players earn digital coins for helping LEGO Luigi complete spinning seesaw and flying challenges, interactions with Pink Yoshi and defeating Boom Boom and a Bone Goomba. The nougat-brown-coloured bricks in this Tower biome also trigger different reactions from LEGO Luigi, and the? Block offers extra rewards. Creative funFind building instructions in the free LEGO Super Mario app, which also includes inspiration for ways to rebuild levels and more. Unlimited possibilitiesCollectible LEGO Super Mario toy playsets offer a new way to play, in the real world, with iconic Super Mario characters. The Starter Courses and Expansion Sets, plus Power-Up Packs, combine in limitless ways to allow fans to build their own levels.
EAN: 5702016912593
Posted in Playmobil by ToyMaster
Playmobil Back to the Future Marty's Pickup Truck (70633)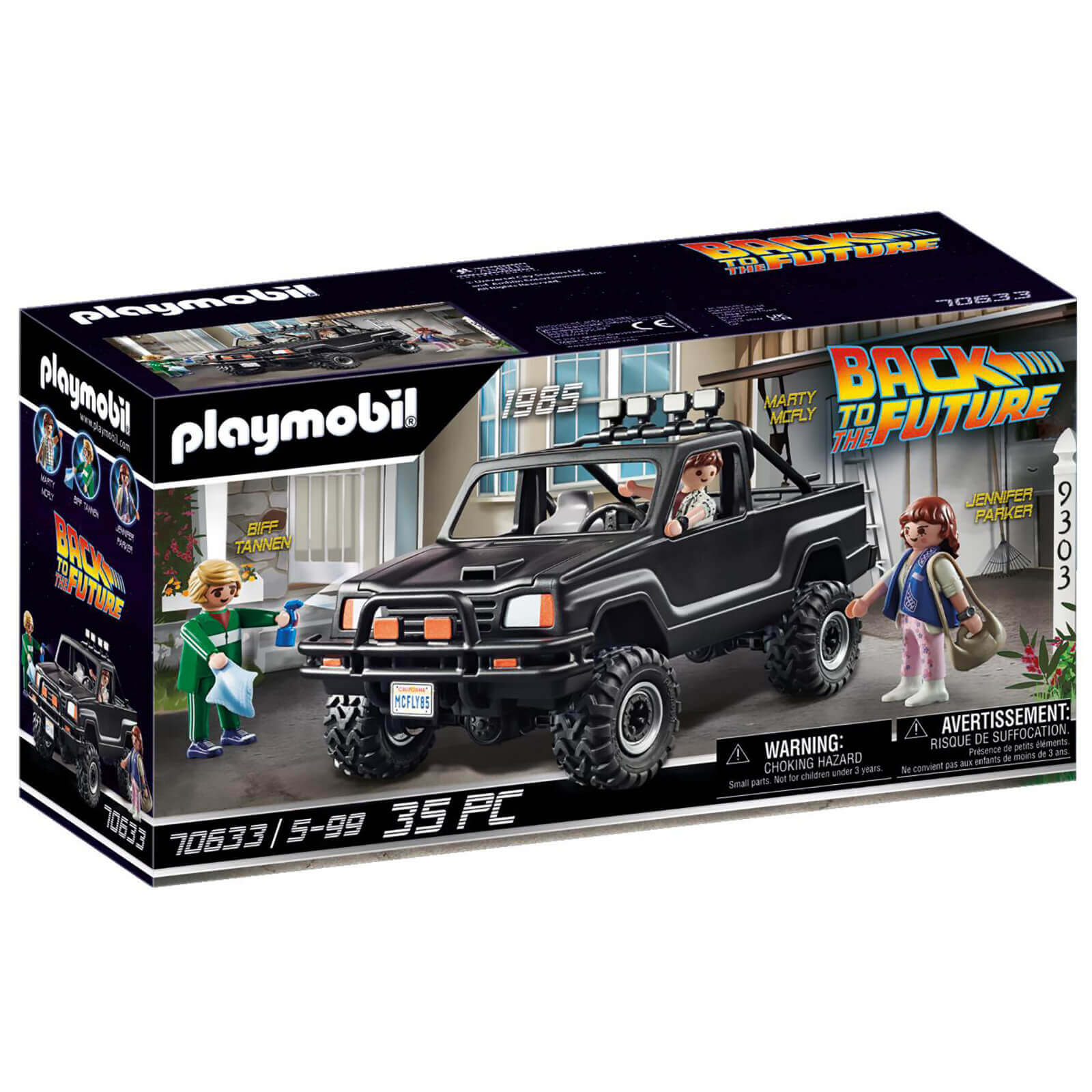 "Bring imaginative fun and adventure to their toy box with this Martyâ??s Pickup Truck from the Playmobil Back To The Future range.Inspired by the classic Back to the Future film, this fantastic set is perfect for kids and collectors alike. With plenty of hidden gems and high-quality detailing, itâ??s ideal for both play and display.Whatâ??s included?1x Marty McFly, 1x Jennifer Parker and 1x Biff Tannen1x Pick-up Truck with space for two figures 1x collectorâ??s postcard for fansDimensions: 9.8 in x 4.7 in x 5.1 in (LxWxH).Love this set? Discover our full range of Playmobil toys, accessories and playsets here at The Entertainer for even more fun. For ages 3-10 years. "
EAN: 4008789706331
Posted in Lego by ToyMaster
Hogsmeade Village Visit
LEGO Harry Potter" Hogsmeade" Village Visit (76388) is a recreation of much-loved buildings from the magical movies. Kids can explore endless play possibilities and put their passion for Harry Potter on show for all to admire. Iconic buildings packed with authentic detailsThe snow-covered Hogsmeade village is a richly detailed, play-and-display set that includes 6 minifigures Harry Potter, Dean Thomas, Professor McGonagall", Madam Rosmerta, Mr. Flume and Mrs. Flume plus a host of cool features, furniture and accessories that will inspire children to recreate movie scenes and dream up adventures of their own. There are 2-storey, buildable recreations of Honeydukes" sweetshop and The Three Broomsticks pub, providing a variety of engaging play opportunities both front and rear. 3 smaller outdoor builds provide further inspiration for imaginative play. The set also includes collectible extras: an exclusive, golden, anniversary Ron Weasley" minifigure and 4 random wizard card tiles!
EAN: 5702016913675
Posted in Playmobil by ToyMaster
Playmobil Back to the Future Part II Hoverboard Chase (70634)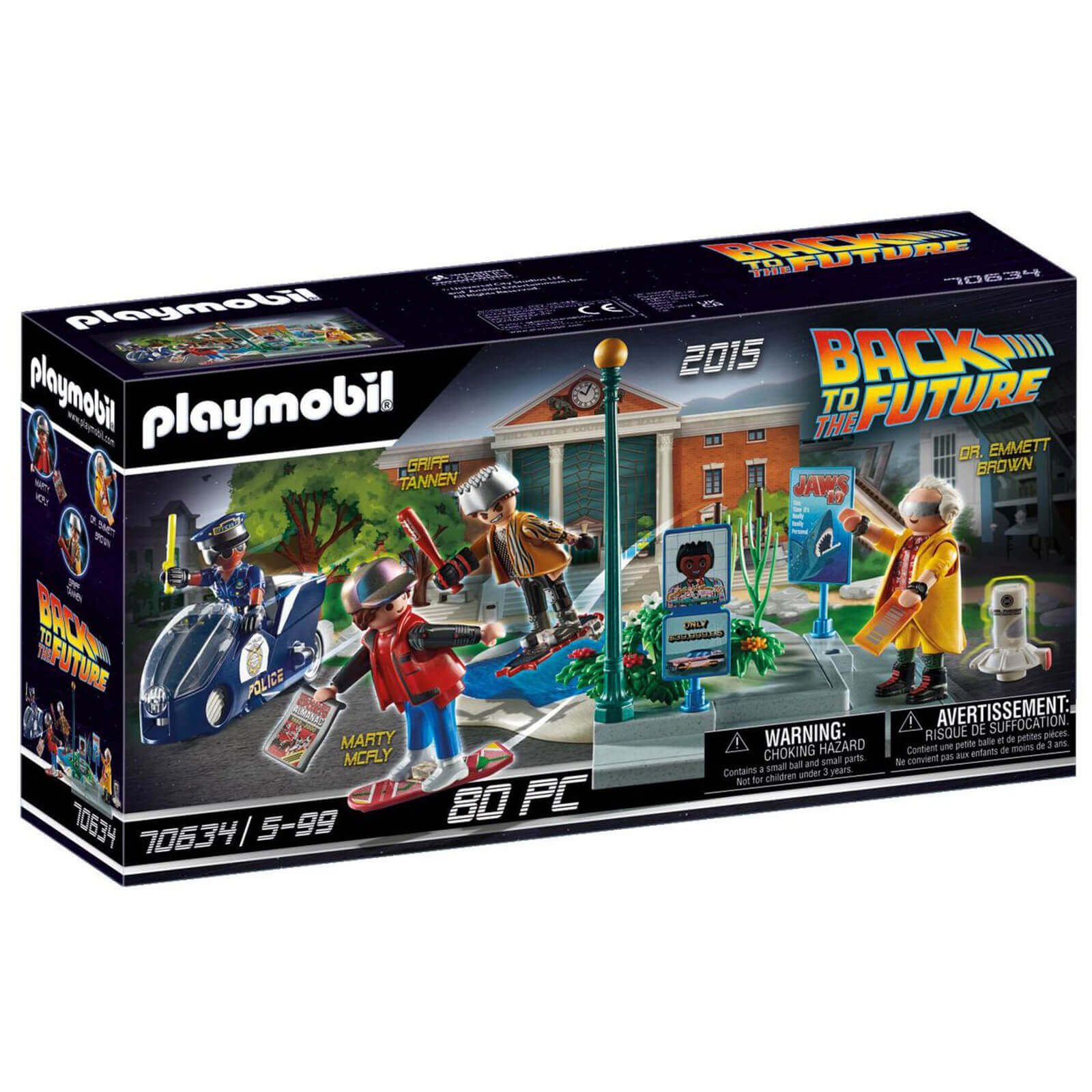 "Bring plenty of exciting fun to their playtime with this Hoverboard Chase set from the Playmobil Back To The Future Part II range.Kids and collectors alike will be delighted by this Hoverboard Chase set inspired by the Back to the Future films. Featuring plenty of fantastic detailing and a range of accessories, this high-quality set is perfect for both play and display.What's included?1x Marty and 1x Griff on their hoverboards1x Doc Brown in a futuristic outfit1x police officer with motorbikePosters, scenery, cool additions for the DeLorean (sold separately)1x collector's postcard for fansDon't forget to browse the rest of the Playmobil range here at The Entertainer to bring plenty more fun and excitement to playtime.Key features :Back to the Future Part II Hoverboard Chase with Marty McFlyFits perfectly in children's hands due to age-appropriate size piecesInclude instructions for assembly (with parents)80 pieces Product package dimentions 18.5 x 9 x 34.50 cm For ages 5 years and over."
EAN: 4008789706348
Posted in Toys by ToyMaster
Jenga Classic Party Game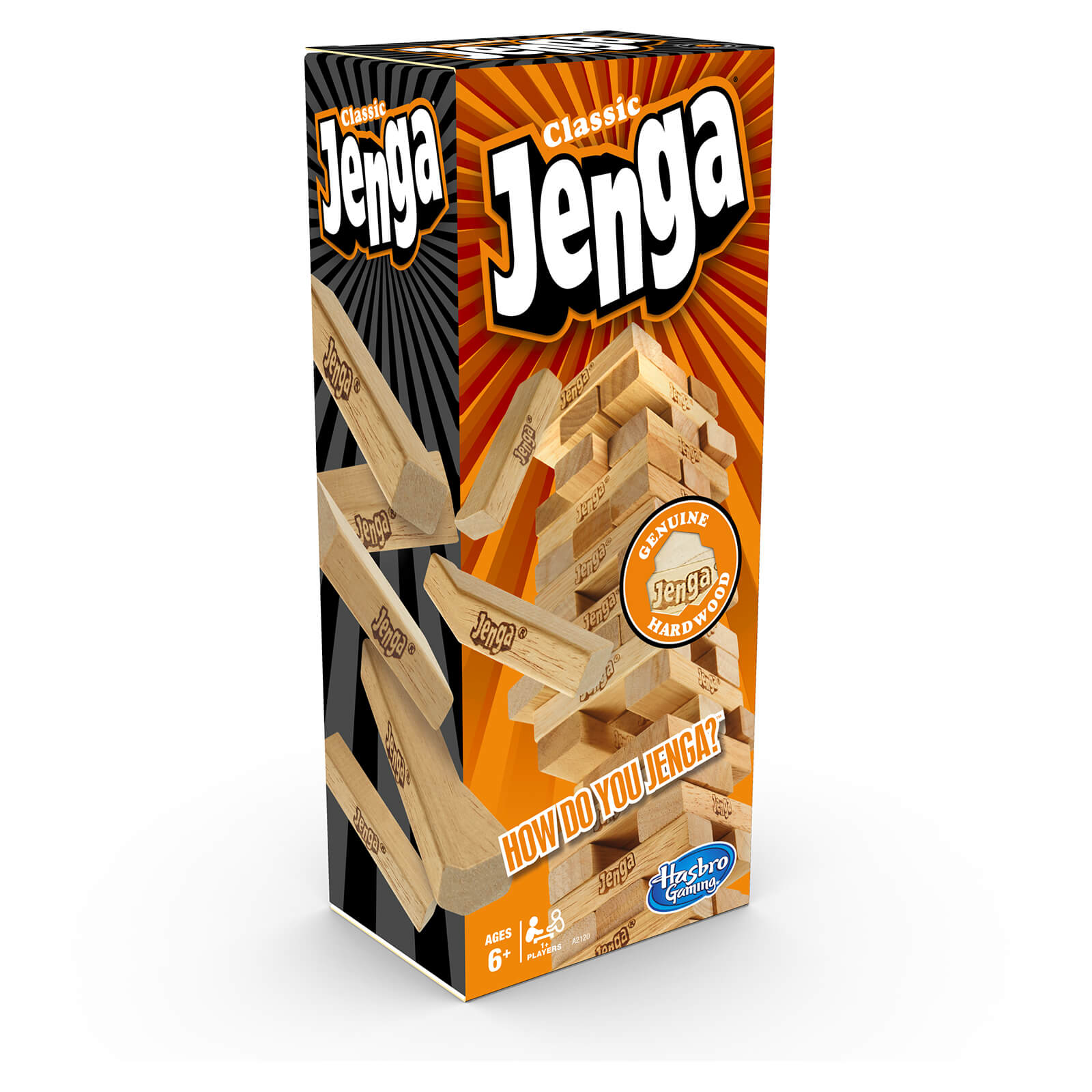 It's the classic block-stacking, stack-crashing game of JENGA! How will you stack up against the law of gravity? Stack the wooden blocks in a sturdy tower, then take turns pulling out blocks one by one until the whole stack crashes down. Is your hand steady enough to pull out the last block before the tower collapses? If it is, you'll win at JENGA! 54 hardwood JENGA blocks! Win by being the last player to remove a block without causing the stack to crash! Includes stacking sleeve. 54 hardwood JENGA blocks! Win by being the last player to remove a block without causing the stack to crash! Includes stacking sleeve.
EAN: 5010993484096
Posted in Toys by ToyMaster
Challenge – Batman Jigsaw Puzzle (1000 Pieces)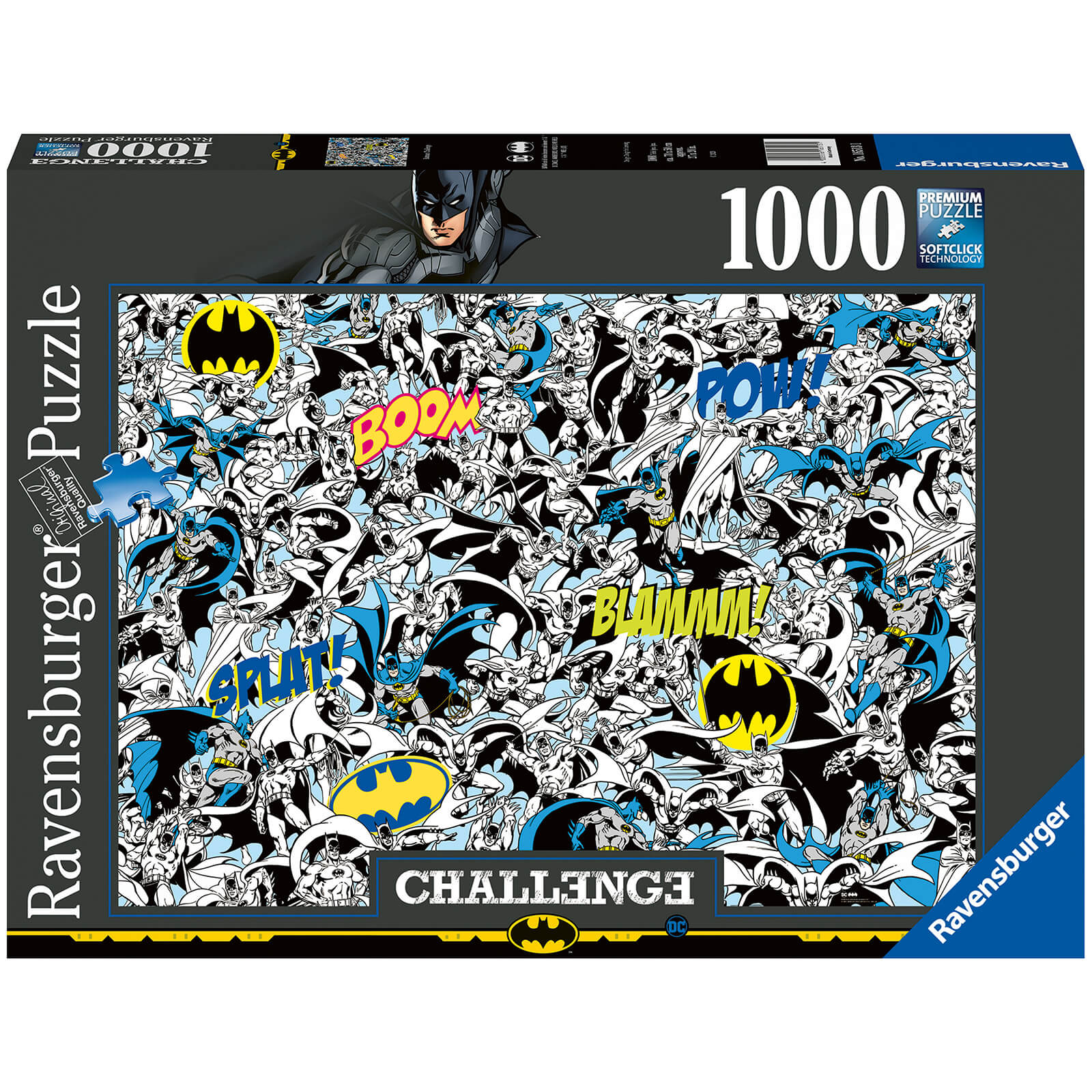 "Kids and adults alike will love putting together this 1000-piece Batman Challenge Jigsaw Puzzle from the Ravensburger range.This vintage-inspired Batman puzzle is sure to be a hit with comic book fans. It incorporates tricky monochrome Batman drawings along with comic book typography to create a positively puzzling jigsaw.Crafted from premium-quality cardboard and with an anti-glare finish, this high-quality puzzle is the perfect game for special occasions or holidays. Once complete, it measures 69cm x 49cm.For ages 12 years and over."
EAN: 4005556165131
Posted in Toys by ToyMaster
Disney Princess – Wooden Rapunzels Tower and Figure Playset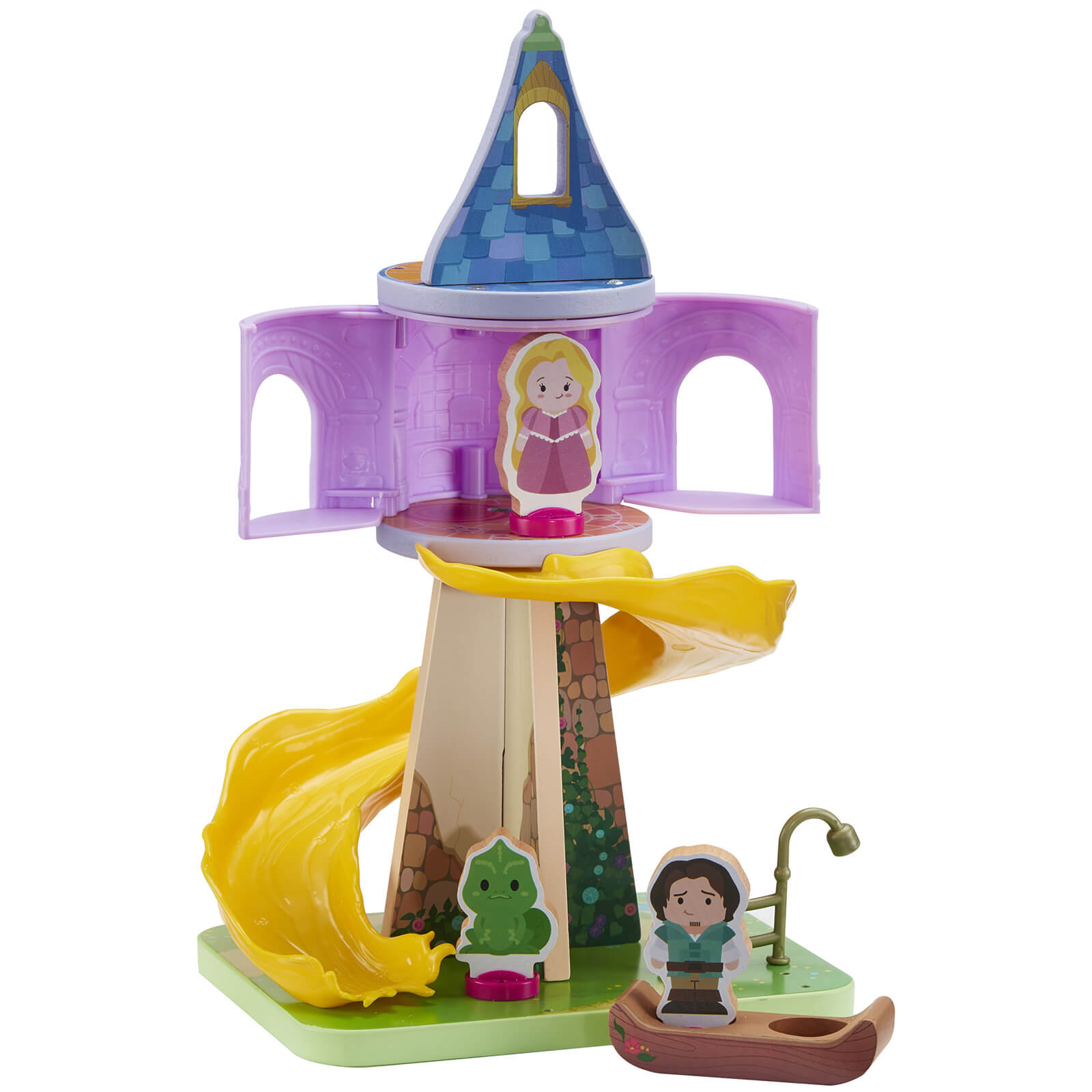 "Inspire their storytelling adventures with this delightful Wooden Rapunzel Playset from the Disney Princess range.With classic Disney styling and a durable wooden finish, this Rapunzel Playset is the perfect gift for little princesses. Children can climb the tower, whoosh down the hair slide or set sail on Flynnâ??s boat. With 3 different characters to play with, this premium wooden playset is sure to inspire their imaginations.There are plenty more wooden Disney princesses to choose from in the range. Discover them all to bring even more magic to their playtimes.For ages 3 years and over."
EAN: 5029736073374
Search
Recent Posts
Get Social With Us!
Categories
Pages
Toy Retailers
Popular Tags
Toy Archive