Browsing all articles from March, 2021
Posted in Toys by ToyMaster
LEGO Star Wars: Darth Vader Helmet Set for Adults (75304)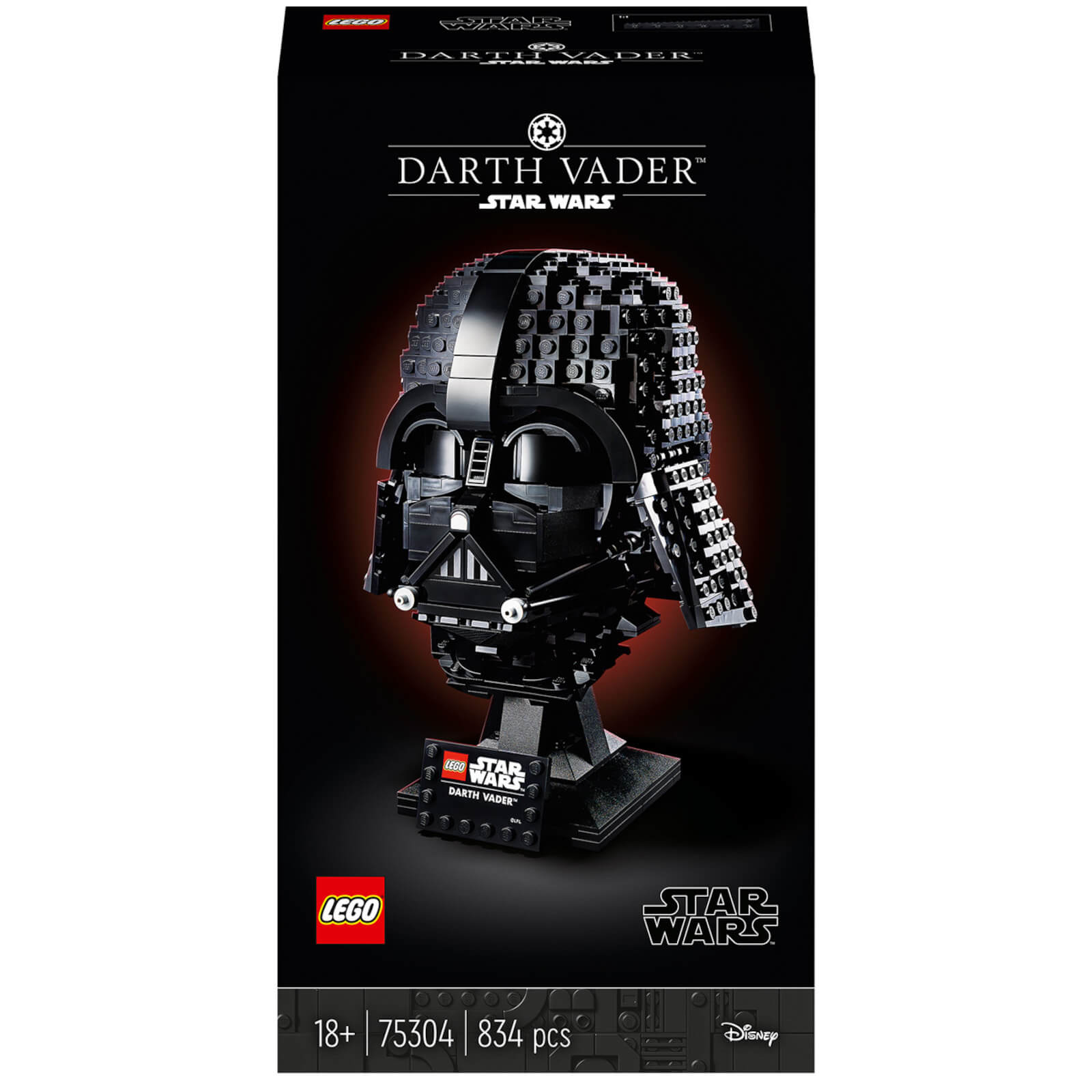 Pay homage to the Dark Lord of the Sith with this collectible LEGO Star Wars" Darth Vader Helmet (75304). Immerse yourself in the complex building process and relive classic Star Wars saga scenes as you recreate the iconic shape and sinister details of the helmet in LEGO style. Designed for displayThe Darth Vader Helmet is a compact size and has a display stand with a nameplate to complete a striking centrepiece that will enhance the decor of your home or workplace. And check out the other new-for-May-2021 LEGO Star Wars build-to-display helmet: Scout Trooper Helmet (75305). Special gift ideaPart of a collection of LEGO Star Wars building kits for adults, this premium-quality set makes a wonderful memorabilia gift for yourself, any Star Wars fan, experienced LEGO builders or someone who enjoys a fun, creative challenge.
EAN: 5702016914498
Posted in Board Games by ToyMaster
Monopoly Board Game – HM Queen Elizabeth II Edition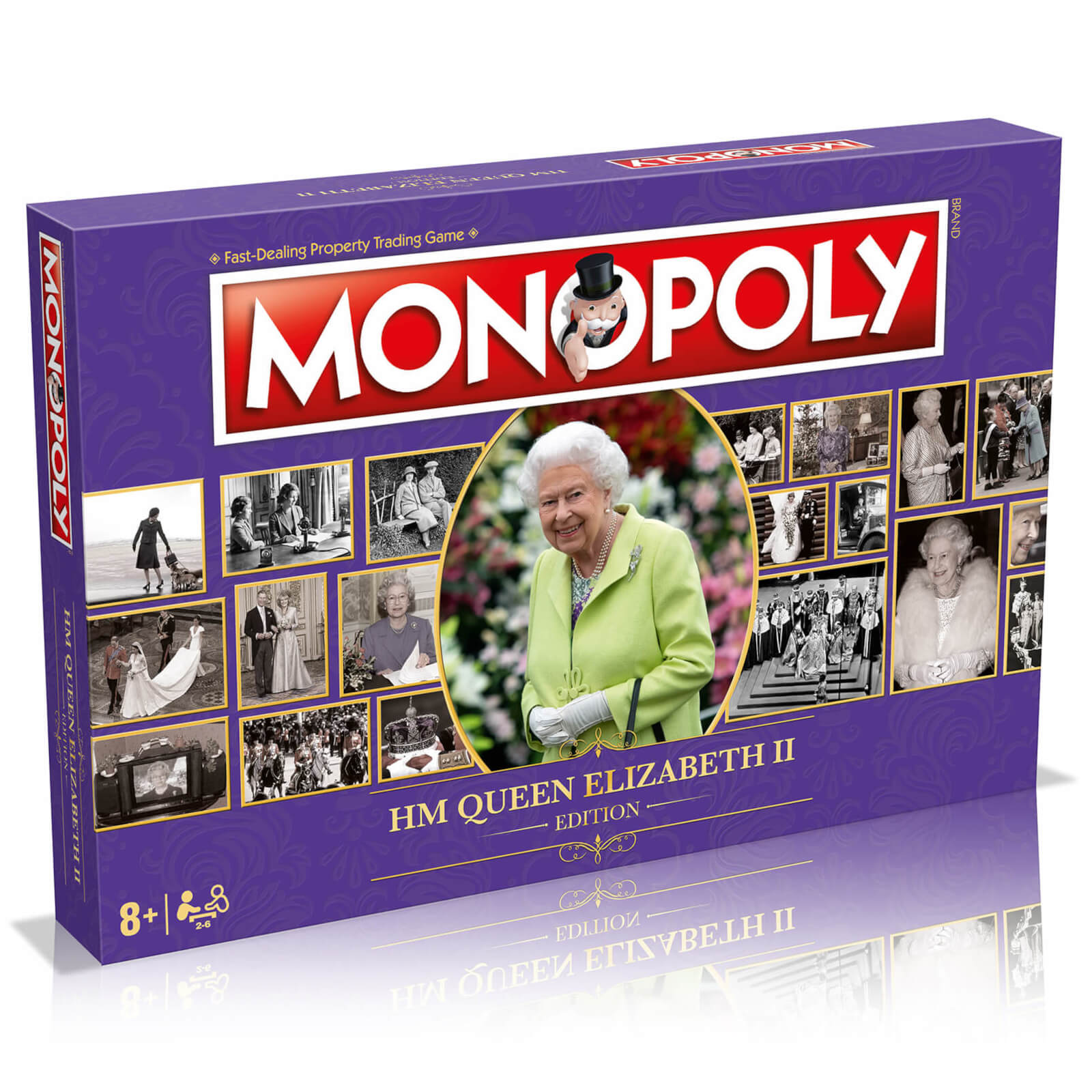 IWOOT – Stuff you really, really wantPlay The World'S Favourite Board Game, Monopoly, Like Never Before, As You Take A Journey Through The Life And Times Of Her Majesty Queen Elizabeth Ii. Buy And Trade Properties Representing Key Moments In Her Majesty'S Life And Build Palaces To Increase Their Value. Start With The Birth Of Hm Queen Elizabeth Herself, And Collect Properties That Represent Key Milestones In The Life Of Her Royal Highness, Building Property Groups And Charging Other Players Rental On Spaces You Own. Will You Choose To Collect All Four Royal Residences? Horses And Corgis? Weddings? Take A Chance Or Community Chest Card And See What Fortune And Fate Have In Store For You. Choose From Spaces Including The Imperial State Crown, The Birth Of Her Majesty&Rsquo;S Great Grandchildren, And Trooping The Colour. It'S All To Play For In This Feelgood, Uplifting Edition Of The Fast-Dealing Property Trading Game. Nobody Unites The Nation Like Her Majesty The Queen, And No Game Unites A Family Like Monopoly. The World&Rsquo;S Favourite Family Board Game Brings You Another Exciting Edition Of Monopoly & Hm Queen Elizabeth Ii Choose Your Favourite Token, Tour Your Favourite Sites And Accumulate Fortunes, But Watch Out For Taxes, Jail And Bankruptcy Advance To Sandringham House, Balmoral Castle And Buckingham Palace & Will You Owe Rent Or Reap The Rewards? Invest In Palaces And Royal Residences And Trade Your Way To Success The Fast-Dealing Property Trading Game Is Fun For The Whole Family
EAN: 5036905042185
Posted in Playmobil by ToyMaster
Playmobil 70368 Magic Coral Mermaid Lounge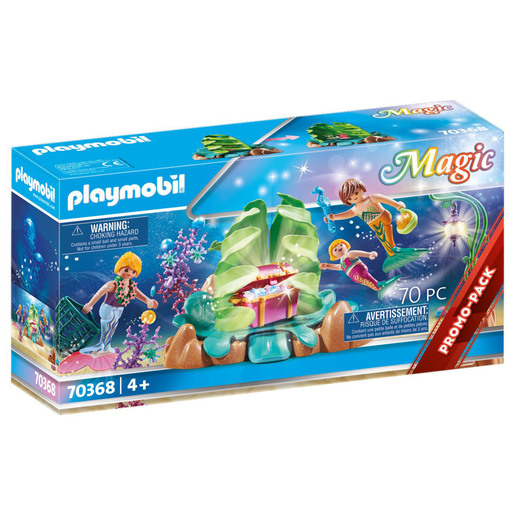 "Take an enchanted trip beneath the sea with this Magic Coral Mermaid Lounge from the Playmobil range.The mermaids have discovered an amazing Magic Coral Mermaid Lounge! Children can imagine swimming through the ocean, then using the included accessories to reveal the Magic Coral play area. There might even be a treasure chest hidden away!Inside the box, kids will discover:3x mermaid figures1x Coral Lounge with lockable leaf2x corals, 1x rock, 1x algae leaf with handle1x lantern and sheld1x collecting net for pearls1x treasure chest…and much more!Key features:Magical mermaid playset for enchanted adventuresThe perfect gift for little mermaid fansSupports imaginative playHelps develop social skillsCompatible with other Playmobil playsets and figures (sold separately)Product dimensions 18.5 x 9 x 34.5 cmSuitable for ages 4-10 years."
EAN: 4008789703682
Posted in Toys by ToyMaster
Scout Trooper Helmet
Test your construction skills and recreate memories of epic Star Wars" scenes as you build the Scout Trooper Helmet (75305). A complex LEGO Star Wars building set offering a fun, creative way to unwind, every contour and detail of the helmet is beautifully recreated with LEGO bricks. Build and displayThis Star Wars collectible has a display stand with a nameplate to complete an eye-catching centrepiece for the home or office. And look out for the other new-for-May-2021 LEGO Star Wars build-to-display helmet: Darth Vader Helmet (75304). Galaxy of giftsPart of an exciting collection of LEGO Star Wars building sets for adults, this premium-quality set makes a perfect gift for yourself, a Star Wars fan, experienced LEGO builder or any adult who enjoys a hands-on, DIY challenge.
EAN: 5702016914504
Posted in Toys by ToyMaster
Imperial Probe Droid
Recall epic Star Wars: The Empire Strikes Back action on the ice planet Hoth as you build the Imperial Probe Droid (75306). The droid has posable legs and comes with a transparent, brick-built pole to suspend it above a buildable snowy scene. Striking centrepieceAn information plaque completes a highly collectible display piece that looks impressive on an office desk or a mantelpiece at home. Top giftPart of a premium-quality collection of LEGO Star Wars" sets for adults, this complex, construction kit offers an immersive and fun building experience as you recreate every distinctive detail in LEGO style. It makes a delightful treat for yourself and a fun gift for a Star Wars fan or experienced LEGO lover in your life.
EAN: 5702016914184
Posted in Toys by ToyMaster
Brio Builder Light Set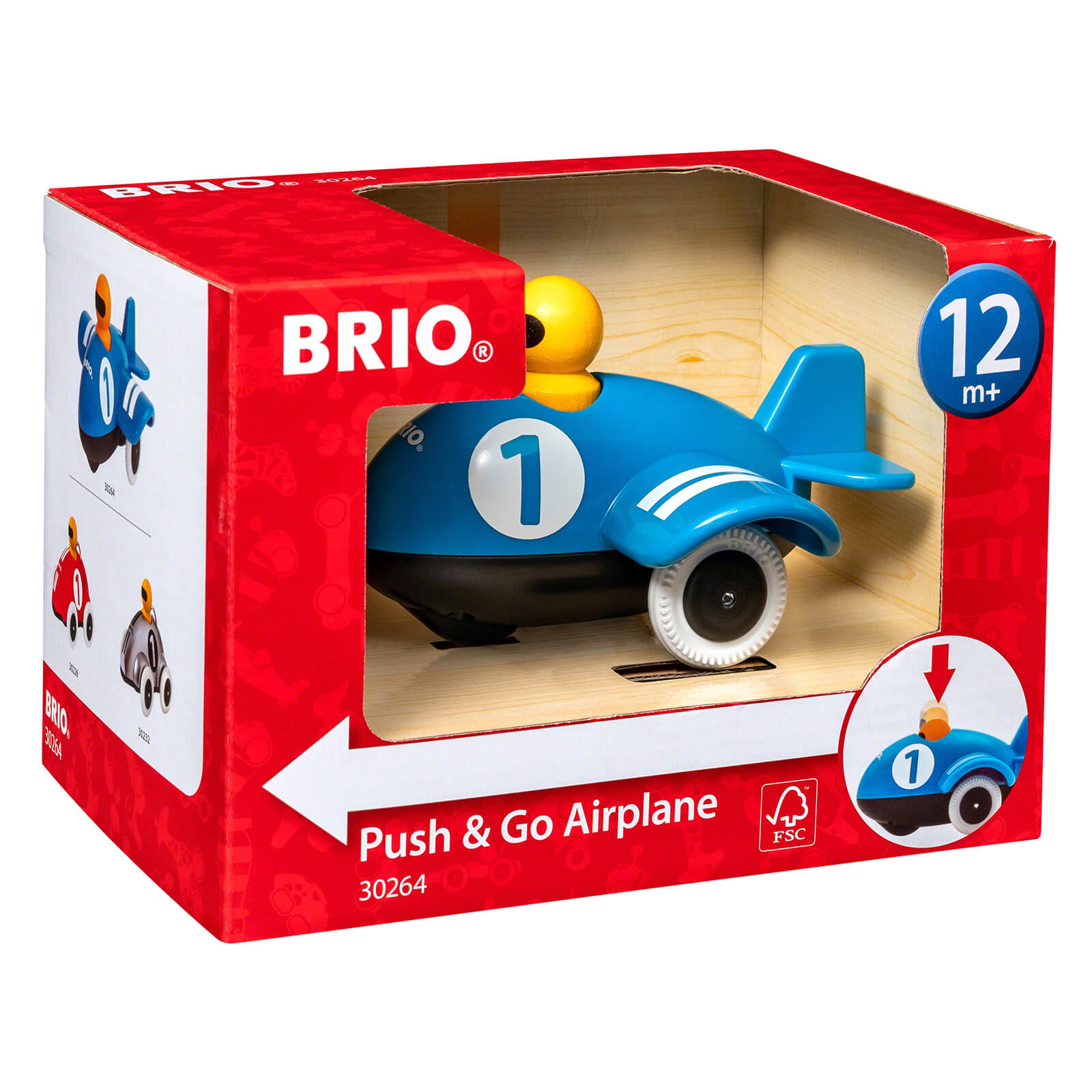 IWOOT – Stuff you really, really wantLight up your toy creations with the Builder Light Set – the perfect STEM building toy to challenge the imagination of budding engineers. With this 120-piece construction toy, you can build anything you like, so let your imagination roam free. This open-ended set includes four battery-powered light components to bring additional colour and light to your creations, as well as easy-to-use tools to help build them. The light components feature four different modes for added details; ON, OFF, blinking and pulsating, and works perfectly with the transparent plastic parts that come in a variety of colours. 34593 Builder Light Set includes 120 pieces: Including 4x Light Components and a selection of easy-to-use tools. Build your own: BRIO Builder STEM construction toys are here to challenge the imagination of budding constructionengineers. Each set it fully compatible with other BRIO builder sets so let your imagination run wild! Create a real sense of achievement: The BRIO Builder range promotes open-ended play, fine motor skills, hand-eye coordination, logical thinking and task completion. The perfect Building Toys or building blocks! Crafted using European beech wood and high-quality plastics the Builder range is suitable for ages 3 Years and up and make ideal gifts for boys and great gifts for girls. We know that children sometimes play with toys in other ways than expected. That's why we test our products thoroughly to our strict safety requirements which in many cases are tougher than the legal requirements. BRIO Builder make a great birthday gift or smashing Christmas gift
EAN: 7312350345933
Posted in Toys by ToyMaster
Monopoly – Junior Edition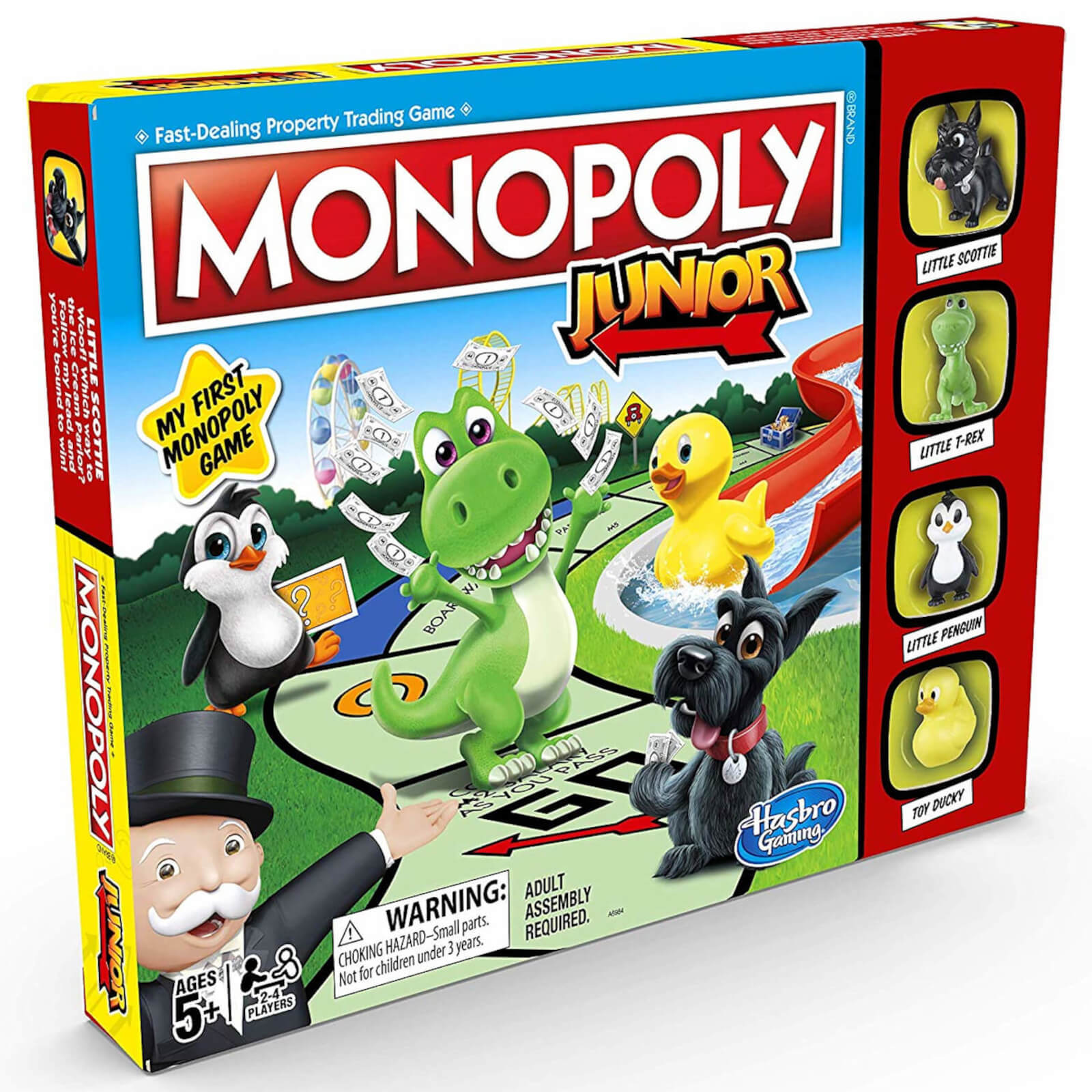 Monopoly Junior Game Is Similar To The Monopoly Game, But It'S Accessible And Exciting For Younger Players. It Is Fast, Simple And Features Kid-Friendly Properties. The Game Comes With Four Favourite Tokens: Hazel The Cat, Scottie The Dog, Toy Car And Toy Boat. Players Move Their Tokens Around The Board, Buying The Properties They Love Such As The Ice Cream Parlour, The Toy Store And The Skate Park. It Is So Much Fun For Them To Place A Sold Sign On Their Very Own Property. Single Banknotes Keep The Transactions Fast And Easy. The Player With The Most Money Wins The Game.Features Monopoly Game For Younger Players Includes Adorable Junior Tokens Fast And Simple GameplaySuitable Age: 5+Number Of Players: 2+
EAN: 5010993556427
Posted in Board Games by ToyMaster
Yes Chef Board Game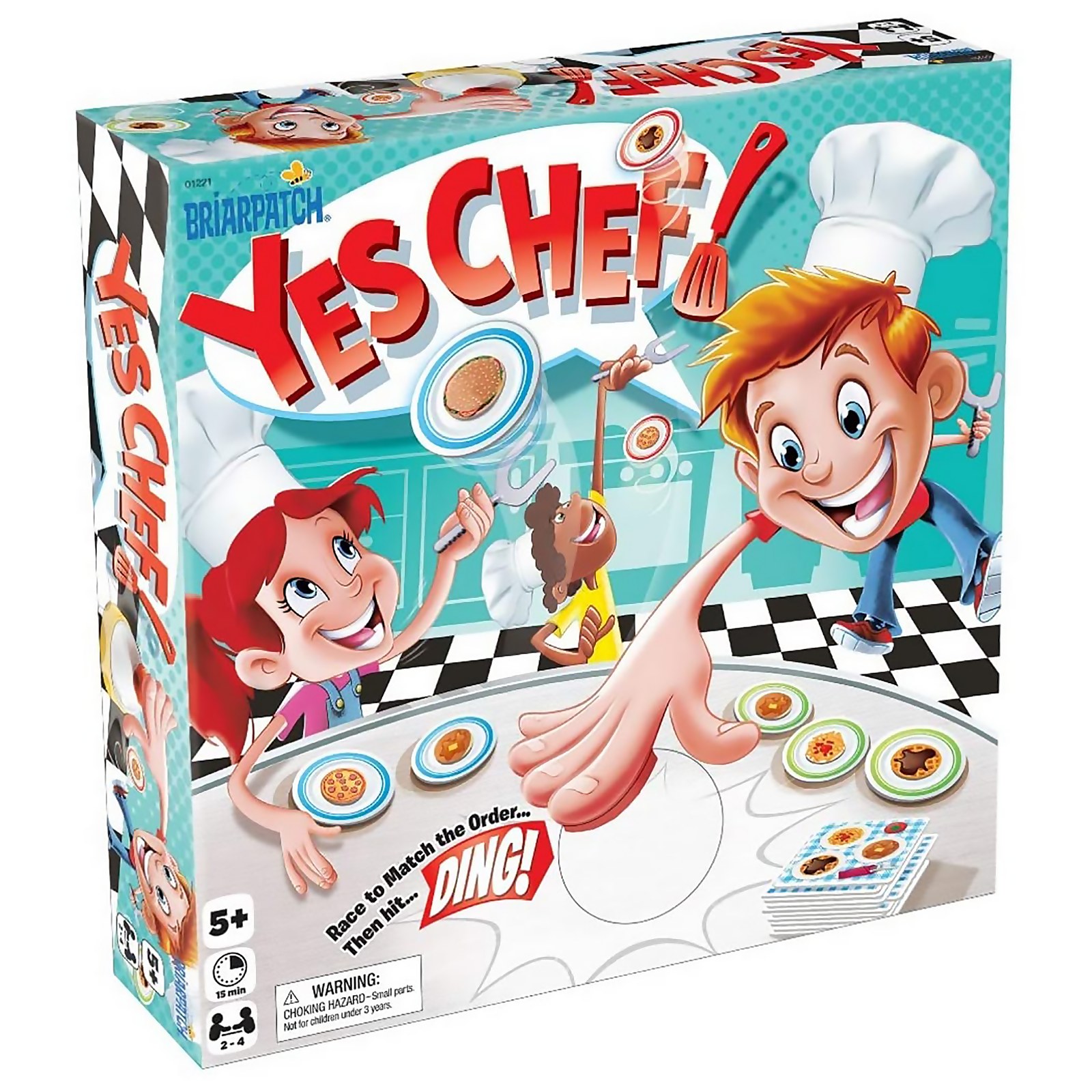 Build the perfect meal and DING the bell! Yes Chef! is a fast, fun, unique children's skill and action game from University Games. Collect order cards by being the fastest Chef to flip your plates until they match the dishes shown on the order card AND ring the bell first! The Chef with the most order cards wins! Turn the card to see the food order, then using the fun Yes Chef! spatula, place the food in the correct order to win the round. Nominate a Chef to turn over the first order card and place it face up on the table next to the draw pile. This game is super-fast-paced, so you will need to react very quickly once an order card has been turned over. Use your spatula to flip over your plates until the upward-facing dish or dishes on your plates match the dish or dishes shown on the order card. If there are only one or two plates shown, THEN quickly stack your plates to hide the one or two plates that aren't needed for this order card, as shown below. Be careful not to let the stacked plates fall or touch the table because they ONLY count if they are properly stacked! As soon as your plates correctly match the dishes shown on the order card, you can ring the bell. The fastest Chef to ring the bell wins the order card. However, if you ring the bell first and your plates do NOT correctly match the order card, the fastest Chef to ring the bell with the correct match will win the order card. You can ONLY use your spatula to flip over and/or stack your plates—hands are not allowed. Once you have correctly won an order card, place it in front of you, to the side of your Chef station. Then you start the next round by turning over the top card from the draw pile. Watch out for the cockroaches on the order cards. If you spot a cockroach, immediately slap your hand on that order card instead of flipping over your plates. The first Chef to slap the cockroach wins the order card! Once all the order cards have been played, Chefs count up the order cards in front of them. The Chef with the most order cards wins the game! The innovative, differentiated pattern matching game is perfect for the younger family and encourages a love of cooking. Ideal for 2-4 budding chefs age 6 years and over.
EAN: 794764012217
Posted in Board Games by ToyMaster
Cluedo Liars Edition Mystery Board Game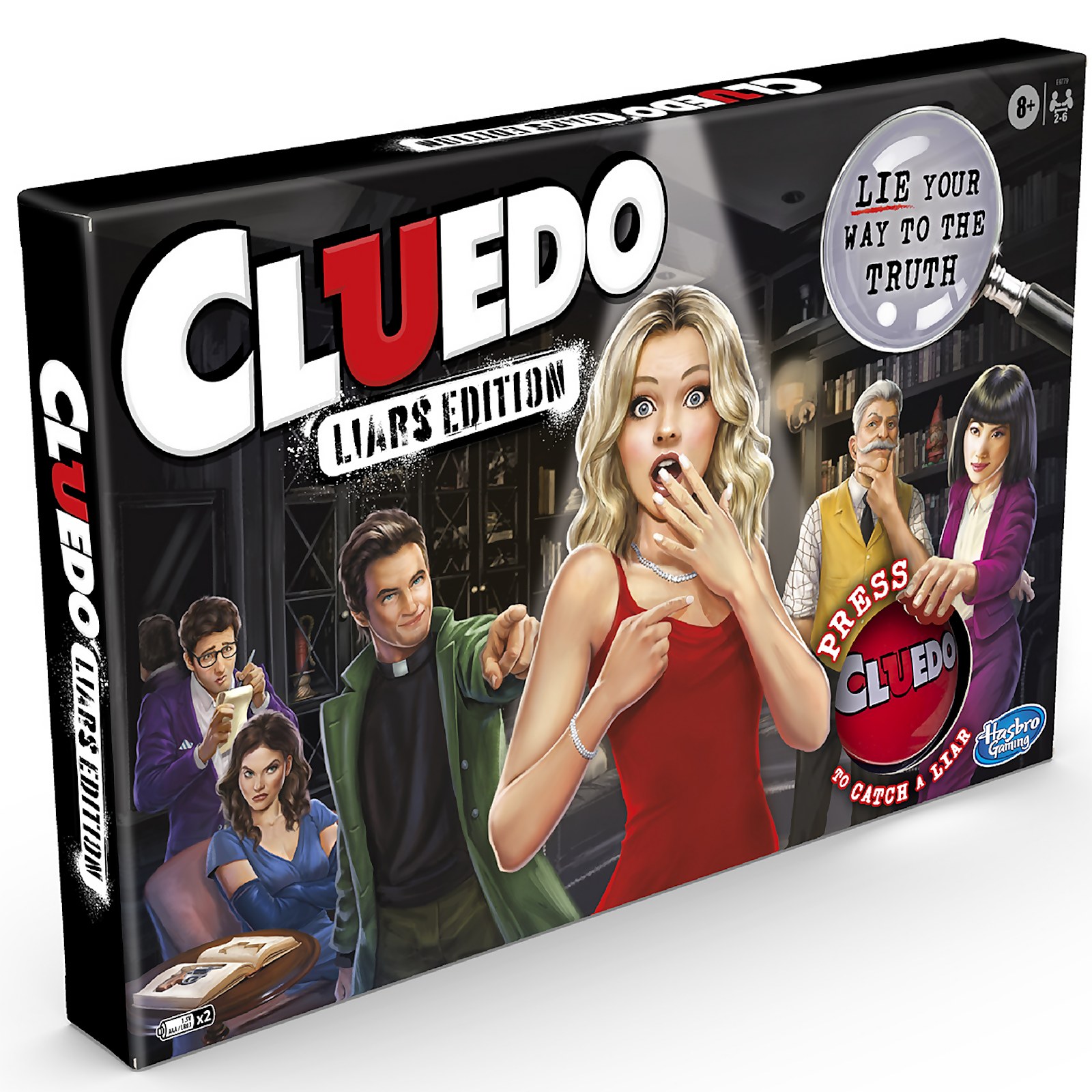 Sometimes you have to lie to get to the truth in the Cluedo Liars Edition board game in which players use Investigation cards (there are 6 Lie cards and 6 Truth cards) to help them figure out who killed Dr. Black in the mansion. Players pick a card and read it out loud, trying to play it cool and convince other players that they're telling the truth …even if they're not. If a player suspects they're lying they can call that player out by hitting the Liar Button. Were they caught lying or were they telling the truth? Either way, an Evidence card is revealed and players move one step closer to cracking the case. When a player is ready to make an accusation, they secretly look at the cards placed inside the case file envelope to reveal Who, What, and Where. A correct accusation wins the game! Features: LIE YOUR WAY TO THE TRUTH: Sometimes honesty is not the best policy…at least in this edition of the Cluedo game. Players sharpen their skills of deception with Investigation cards THE LIAR BUTTON: Pick an Investigation card and read the action out loud. Whether it's a Truth card or a Lie card…try to be convincing. If another player thinks you're lying they can hit the Liar Button WHO, WHAT, WHERE: In this twist on the classic mystery board game, players try to solve the murder of Dr. Black. Discover whodunit, with what weapon, and in which room FUN FAMILY GAME: Remember playing the classic Cluedo game when you were a kid? Take out the Cluedo Liars Edition game for Family Game Night, play dates, and rainy day entertainment. For ages 8 and up Includes gameboard, 6 character tokens, 6 miniature weapons, 21 evidence cards (6 character cards, 6 weapon cards, and 9 room cards), 12 investigation cards, (6 truth cards and 6 lie cards) 6 reference cards, case file envelope, detective notepad, die, liar button, and instructions. Requires 2x 1.5V AAA Alkaline Batteries. (Demo Battery Included)
EAN: 5010993721849
Posted in Lego by ToyMaster
LEGO Friends: Heartlake City Shopping Mall Building Set (41450)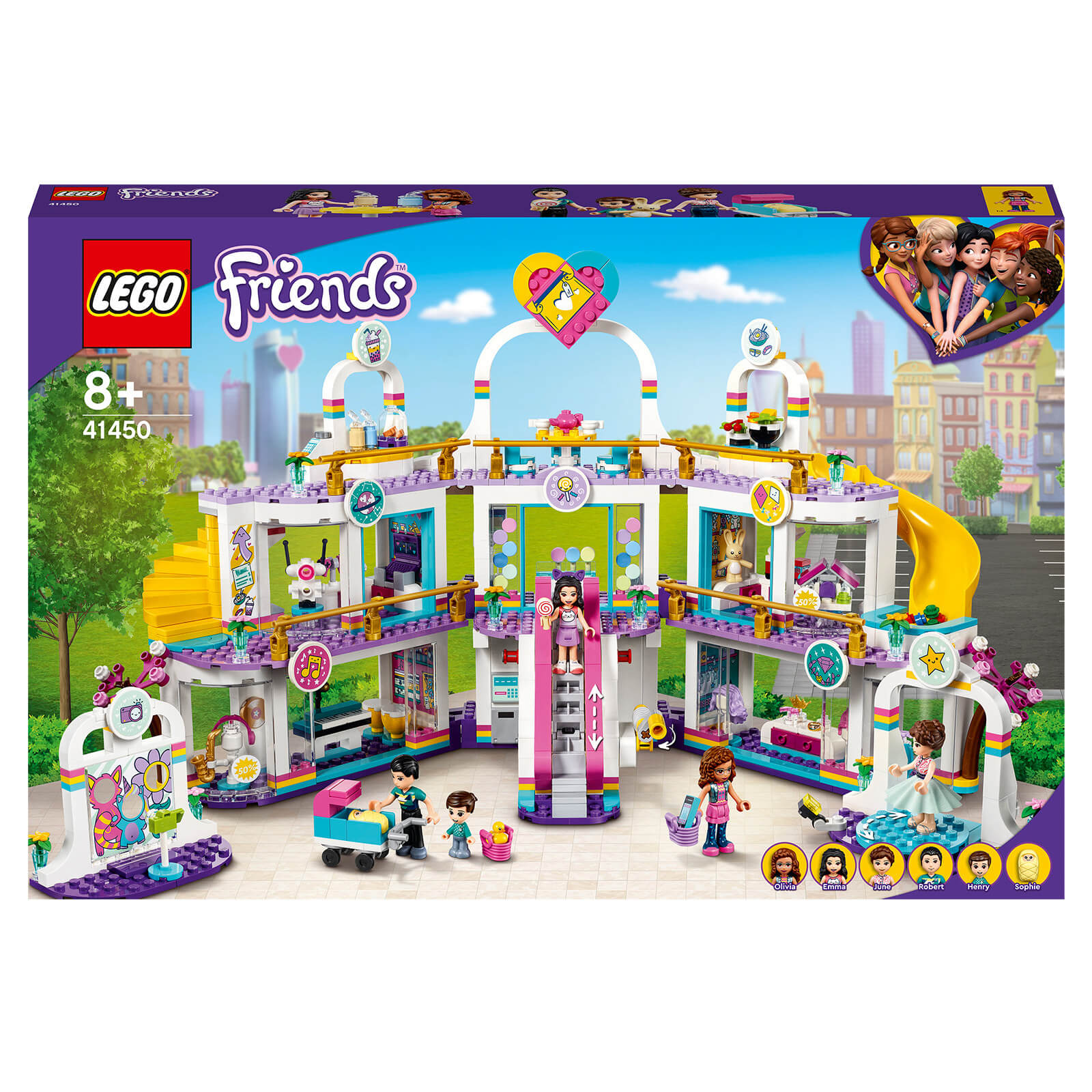 Delight shopping-crazy kids with the Heartlake City Shopping Mall (41450) toy. It comes with 6 characters, including a new-for-January-2021 micro-doll. Kids will love exploring the stores and food court with Emma and her family. The ultimate shopping tripThis mall isn't just about clothes. There are 5 stores reflecting a kids' broad interests, from food and music, to tech and toys. It also comes with 2 separate play pieces to extend the fun. The photo booth and fashion turntable are separate from the main model, making them great interactive toys for kids they re small enough to pop in a bag for LEGO fun at a friend s house or at school. Playset to be proud ofKids will relish the challenge of creating this 1,032-piece set the building process will be as much fun as the play! The 3-story set will take center stage in any kids' room and is sure to wow friends who come to play. Transport kids to Heartlake City, a place where the best days are spent hanging out with family and friends.
EAN: 5702016916140
Search
Recent Posts
Get Social With Us!
Categories
Pages
Toy Retailers
Popular Tags
Toy Archive