Browsing all articles from November, 2020
Posted in Toys by ToyMaster
Uno Frozen 2 Card Game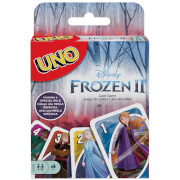 | Retailer | Price | Discount Code? | P&P | |
| --- | --- | --- | --- | --- |
| | £8.99 | No | | |
| | £8.99 | Yes | | |
It's the classic card game you know with a Frozen II theme! UNO Disney Frozen II features magical icy graphics from the highly anticipated sequel including the beloved characters — Anna, Elsa, Olaf and more. The special Forces of Nature card lets you choose the ONLY colour that may be played until your next turn (even if someone has a matching number or action card)! Just like in classic UNO, match cards by colour or number and play action cards like Skip, Reverse and Wild Draw Four to shake up the competition. Score points by being the first to get rid of all the cards in your hand and don't forget to yell UNO! to freeze out your competition. This version of the family-favourite card game makes a great gift for kids 7 years old and up. colours and decorations may vary.
EAN: 887961824452
Posted in Toys by ToyMaster
Posted in Toys by ToyMaster
Baby Yoda Desktop Light
| Retailer | Price | Discount Code? | P&P | |
| --- | --- | --- | --- | --- |
| | £19.99 | Yes | | |
| | £19.99 | No | £2.25 | |
| | £20.00 | No | | |
Letís face it, The Child brightens everyoneís day. And, now he can brighten your room too, thanks to this The Mandalorian The Child Desktop Light! The ultimate way to conquer the dark (side), this Baby Yoda light is a great collectible that lights up with the flick of a switch. Itís powered by your choice of USB or 2 x AAA batteries (not included) and is approx. 15 cm tall. So, for a Force-some desk lamp for your bedroom, workspace, or gaming den, order your officially licensed Mandalorian The Child Desk Lamp now!
EAN: 5055964757328
Posted in Toys by ToyMaster
Transformers Generations War for Cybertron: Earthrise Deluxe WFC-E37 Runamuck Figure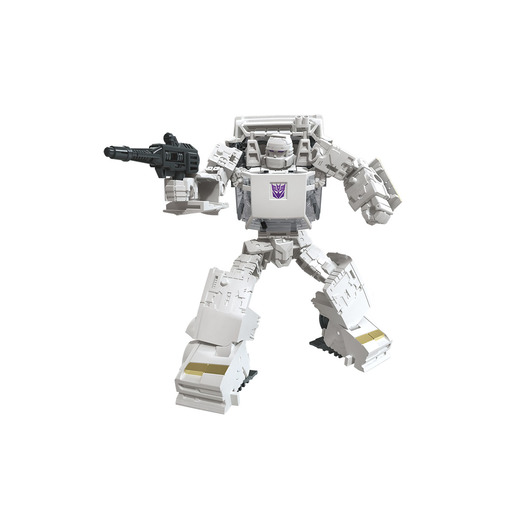 "Add a menacing Decepticon to your toy box with the Deluxe Runamuch Figure from the Transformers Generations: War for Cybertron Earthrise range. Whether you're infiltrating the Autobot ship or defeating your enemies in an epic battle, Runamuch is always ready for action. Don't forget to collect his brother, Runabout too! Transforming Runamuck into vehicle mode is simple. Follow the instructions to complete the 16 steps, then attach the blaster to the top of the classic G1 sports car for even more ferocious fun. For ages 8 and over."
EAN: 5010993660094
Posted in Toys by ToyMaster
BRIO World Fire & Rescue – Rescue Central Fire Station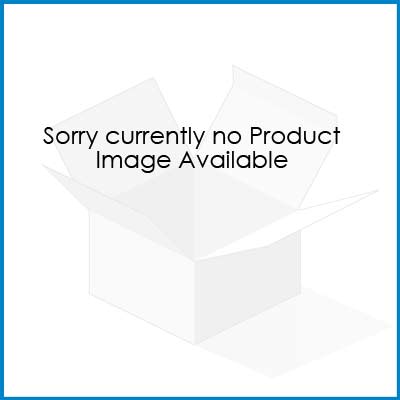 At the rescue fire station you have to be prepared for action. When the alarm goes off, go down the slide and get into the fire truck which is ready for action, with its' sirens blaring. We need to put the fire out quickly and safely. Includes 1x Fire Station, 2x Firefighters, 1x Fire Engine, 1x Trailer, 1x Fire, 2x Cases. The item measures 27 x 18.8 x 23.6cm. Suitable for ages 3 years and up. Manufactured to BRIO's high standards and from FSC Certified wood. 2x LR44 Batteries included. Each set is fully compatible with other BRIO sets, tracks and trains. BRIO products are made from very high quality plastic and Beech wood from sustainable sources. The Trains, Wagons, Carriages, and Road Vehicles all feature the classic BRIO magnetic couplings allowing for easy connection to each other.
EAN: 7312350338331
Posted in Toys by ToyMaster
This toy no longer exists.
Try visiting www.xmas-toys.co.uk you may find it there.
EAN: 4005556164882
Posted in Toys by ToyMaster
Sky Score Party Game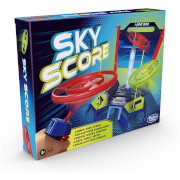 | Retailer | Price | Discount Code? | P&P | |
| --- | --- | --- | --- | --- |
| | £20.99 | No | | |
| | £20.99 | Yes | | |
It's a skill and action game that's all about launching into the air! In the Sky Score game, players pull the lever on their launcher to send their spinner flying, aiming to land right through the poles and on the zones on the board. It takes skill, patience, and a bit of luck to get the feel when pulling the lever. Rack up big points and keep playing until one player has landed all four of their spinners in the scoring zones. Keep going for the ultimate drop — right through the backboard slot for an instant win. Sky Score is a fun game to play solo or with friends. The game unit folds up for easy storage. It makes a great gift for kids ages 8 and up. Hasbro Gaming and all related trademarks and logos are trademarks of Hasbro, Inc. LOAD, LAUNCH, SOAR: Load a spinner into the launcher, choose a target on the board, and squeeze the trigger to send the spinner flying KEEP LAUNCHING, KEEP SCORING: Players keep launching their spinners until all 4 of their spinners land in the scoring zones. Add up the points to determine the winner SCORE!: Score points by landing the spinner on the poles and the scoring zones on the board. Land a spinner through the backboard slot for an automatic win EASY TO STORE: With a few steps, the Sky Score game can be packed away in its box, making clean up a breeze, and for taking the game on the go FUN KIDS' GAME: Kids will have a blast going head-to-head in this game of skill, timing, technique, and a bit of luck. The Sky Score game is a fun way to keep kids active and challenged. For ages 8 and up
EAN: 5010993728350
Posted in Toys by ToyMaster
Umbrella Academy Hazel with Mask Pop! Vinyl Figure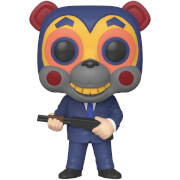 | Retailer | Price | Discount Code? | P&P | |
| --- | --- | --- | --- | --- |
| | £8.00 | No | | |
| | £10.99 | Yes | | |
The new Umbrella Academy Pops are here! This Hazel with mask Pop! around 3 and 3/4 inches tall, comes packaged in a window display box and will look epic with your Pop! Television collection! Please note images shown are artwork and final product produced may vary.
EAN: 889698450553
Posted in Board Games by ToyMaster
Battleship Shots Board Game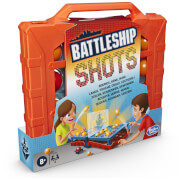 | Retailer | Price | Discount Code? | P&P | |
| --- | --- | --- | --- | --- |
| | £20.99 | No | | |
| | £20.99 | Yes | | |
| | £21.00 | No | £3.99 | |
EAN: 5010993632466
Posted in Toys by ToyMaster
How To Swear In Sign Language
We've all flipped the bird or a cheeky V, and most of the time that's all the situation requires – a mad moment of road rage, a useless co-worker leaving the room etc. But if you yearn to expand your gesticular vocabulary, you need to get your hands on How To Swear In Sign Language.
EAN: 5056004329888
Search
Recent Posts
Get Social With Us!
Categories
Pages
Toy Retailers
Popular Tags
Toy Archive