Browsing all articles from October, 2020
Posted in Toys by ToyMaster
Ravensburger 14843 Weavers Workshop 1000pc Jigsaw Puzzle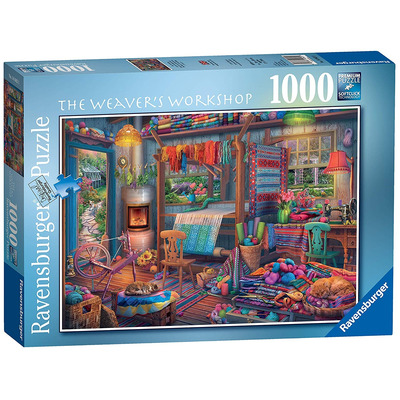 Vibrant, colourful fabrics are stacked on shelves, skeins of wool are scattered around the workroom and an emerald and Peacock Blue fabric is underway on the loom. Our wonderful Weaver is nowhere to be seen, perhaps they've gone for a short break before returning to their colourful, detailed and skilled work! High quality 1000 piece cardboard jigsaw puzzle. The finished puzzle measures 70 x 50cm when complete. Suitable for ages 12 years and up. Made from strong premium grade cardboard, with linen finish print to minimise glare on puzzle image. Artist Eduard studied at the academy of arts and the faculty of graphics in kharklv, Ukraine. Inspire by the Work of the 15th century artist Albrecht Durer, he spent the early part of his career working in magazine publishing before moving into creating high quality graphics for Computer games. He now lives in poltava, having moved from donetsk after the war with Russia. He is married and has one son. At Ravensburger we have over 50 years' worth of experience in the manufacture of puzzles. Not only do we make the best selection of puzzles, we also pride ourselves on having the highest quality. Individual pieces are stamped with such precision that a quiet click Can be heard when one piece is inserted in the other – this phenomenon is so unique that we have given it its own name 'Soft click Technology.' Our puzzles are made using unique punching templates and punching tools, which are hand-crafted with watchmaker precision to ensure the greatest possible accuracy and variety of the puzzle pieces.
EAN: 4005556148431
Posted in Hot Wheels by ToyMaster
Hot Wheels City Nemesis Attack Set – Dino Coaster Attack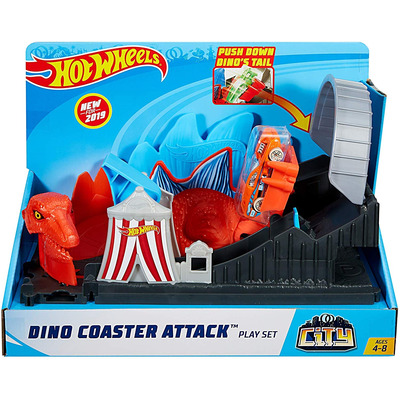 Fuel kids' imagination with this assortment of kid-favorite sets featuring dinosaurs! Kids can use their Hot Wheels cars to stunt, race and create adventurous battles. Each exciting set provides storytelling play based on heroic action and skill to save the day. Escape the flying pterodactyl at the airport. Race past the stegosaurus at the amusement park and beware the hungry T-Rex hiding in the grocery store. Each of these Hot Wheels City sets connect to other Hot Wheels City sets and is compatible with orange track, too. Includes one Hot Wheels vehicle.
EAN: 887961713909
Posted in Toys by ToyMaster
Posted in Toys by ToyMaster
IT Chapter 2 Pennywise with Balloon Pop! Vinyl Figure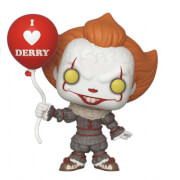 | Retailer | Price | Discount Code? | P&P | |
| --- | --- | --- | --- | --- |
| | £10.99 | Yes | | |
The brand new IT Chapter 2 Pops are here! Add a new wave of Pops to your collection from one the scariest villains in movie history! This Pennywise with Balloon Pop! Vinyl figure is a must-have for any horror collector! Originally played by Tim Curry, Stephen King's classic character Pennywise has been giving people a fear of clowns for years. The 2109 much anticipated sequel to the 2017 movie follows the gang now they are all grown up and back in Derry! Let's hope the window display box that this Pennywise POP comes in can keep him under control…remember, don't follow him into the sewers!
EAN: 889698406307
Posted in Toys by ToyMaster
Disney Sketchy Tales
| Retailer | Price | Discount Code? | P&P | |
| --- | --- | --- | --- | --- |
| | £19.99 | No | | |
| | £19.99 | Yes | | |
Get ready to play a game of Telephone sprinkled with some Disney magic! Everyone's story begins with a Disney star and an action. What happens after that is up to you all!
EAN: 5060579760939
Posted in Toys by ToyMaster
Sony PlayStation Wall Decals – Waterproof and Removable
These PlayStation wall stickers are officially licensed PlayStation merch and feature the classic icons, the logo, the controller, and more. You get 22 decals of varying sizes which are totally waterproof and removable. They're awesome for PS gamers!
EAN: 5055964742140
Posted in Toys by ToyMaster
Back to the Future Retro TV Heat Changing Mug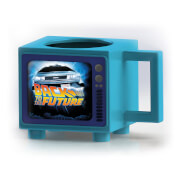 | Retailer | Price | Discount Code? | P&P | |
| --- | --- | --- | --- | --- |
| | £9.99 | Yes | | |
Turn on the flux capacitor and speed up to 88mph as we travel back in time with this officially licensed Back to the future TV Heat Change Mug. This mug is styled after a classic 1980s, TV ( Yes, they used to be big and bulky) and can hold up to 500ml. The front features a heat-sensitive element. When your favourite hot drink is added, The iconic Delorean is revealed. Perfect for any back to the future fan. Great Scott!
EAN: 5050574259569
Posted in Toys by ToyMaster
Peppa Pigs Phonic Alphabet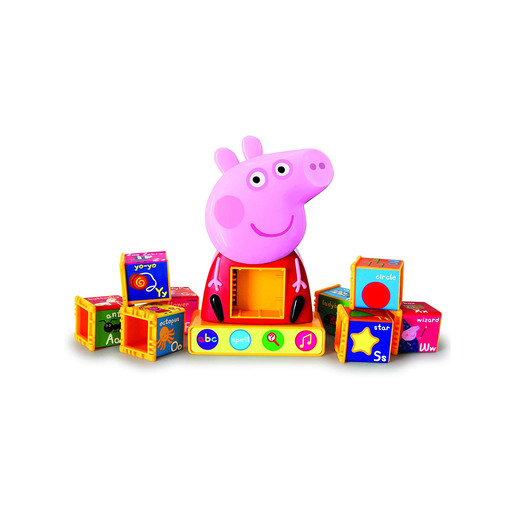 "Peppa Pig's Phonic Alphabet introduces children to the fun of learning with a helpful friend. No one is better to explore the world with than Peppa Pig. When Peppa asks a question, you can answer by choosing the right interactive cube and inserting it into the front of her dress. Children will love the opportunity to play and learn with Peppa. With questions about letters, numbers, colours, spelling and more, there are hours of learning fun to be had as they explore the chunky interactive cubes and laugh with Peppa. For ages 3 years and over."
EAN: 5060062144697
Posted in Toys by ToyMaster
Harry Potter Silver Plated Limited Edition Hogwarts Ticket Limited Edition Replica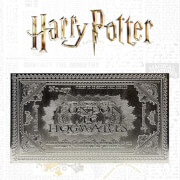 | Retailer | Price | Discount Code? | P&P | |
| --- | --- | --- | --- | --- |
| | £22.00 | No | | |
| | £29.99 | Yes | | |
A .999 Silver plated metal replica of the Hogwarts train ticket. This is the ultimate officially licensed Harry Potter collectible. Limited to only 9,995 worldwide, heavily embossed detailed design, individually numbered and accompanied by a display stand.
EAN: 5060662464263
Posted in Toys by ToyMaster
Funko Pop! Games: Marvel Avengers M.O.D.O.K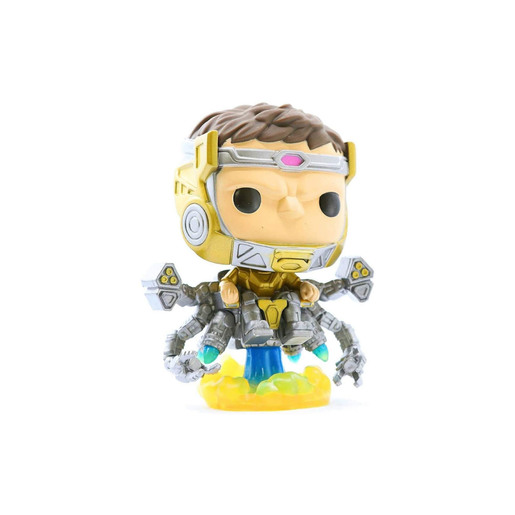 "Bring all the action home with this M.O.D.O.K figure from the Funko Pop! Games: Marvel Avengers range. Fans and collectors alike will love this stylised Funko Pop! figure, depicting the supervillain M.O.D.O.K (the Mental Organism Designed Only for Killing). Instantly recognisable, he's perfect for displaying next to other characters from the Marvel's Avengers Game. Collectors will also appreciate that this figure arrives in a window display box, with official Marvel packaging. For ages 3 years and over."
EAN: 889698478144
Search
Recent Posts
Get Social With Us!
Categories
Pages
Toy Retailers
Popular Tags
Toy Archive