Browsing all articles from August, 2020
Posted in Toys by ToyMaster
Disney Frozen 2 Figurines Card Game – Forest Shadows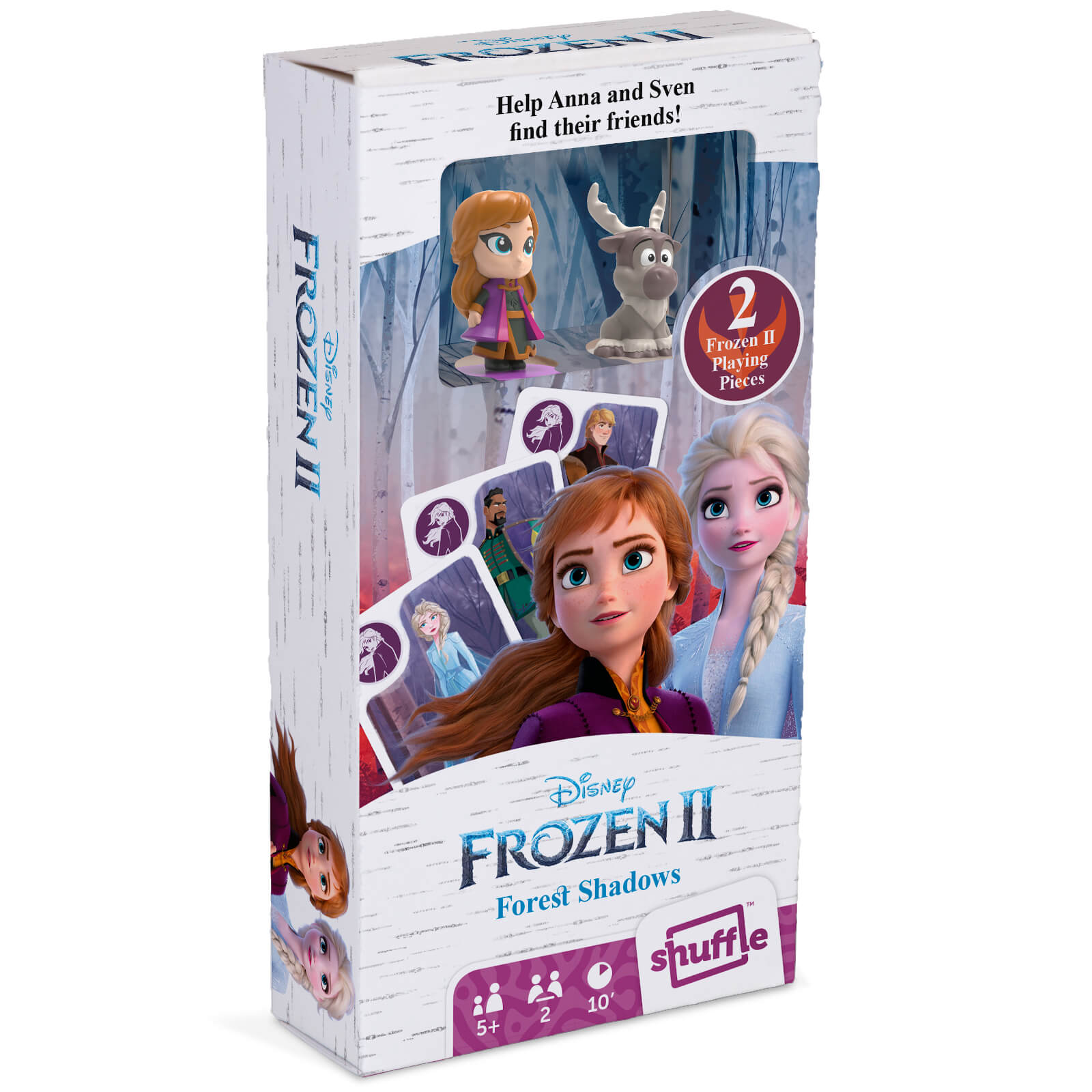 Frozen II Card Game There are 2 models available: Anna and Sven or Elsa and Olaf. Random delivery. With Elsa and Olaf you will discover a fun couple game. Find your magic card trio as soon as possible to win! Anna and Sven are looking for their friends in the woods. Help them find them all! The first player to locate all five friends, wins the game.
EAN: 5411068843044
Posted in Toys by ToyMaster
Peppa Pig – Wooden Aeroplane Toy
| Retailer | Price | Discount Code? | P&P | |
| --- | --- | --- | --- | --- |
| | £19.99 | Yes | | |
| | £19.99 | No | £4.99 | |
| | £19.99 | Yes | | |
| | £19.99 | No | £2.95 | |
| | £20.00 | No | £3.99 | |
"Take your favourite characters on an exciting journey with this Wooden Aeroplane from the Peppa Pig range. This Wooden Aeroplane is perfect for all your Peppa Pig adventures! Put the Miss Rabbit figure in the cockpit, then load up the hold with the included suitcase accessories. Where will you jet off to first? This playset is compatible with other wooden Peppa Pig figures and playsets in the range, so browse them all to add even more fun to your collection. For ages 2 and over."
EAN: 5029736072117
Posted in Toys by ToyMaster
Diagon Alley Collection Weasley Wizards Wheezes 3D Puzzle (285 Pieces)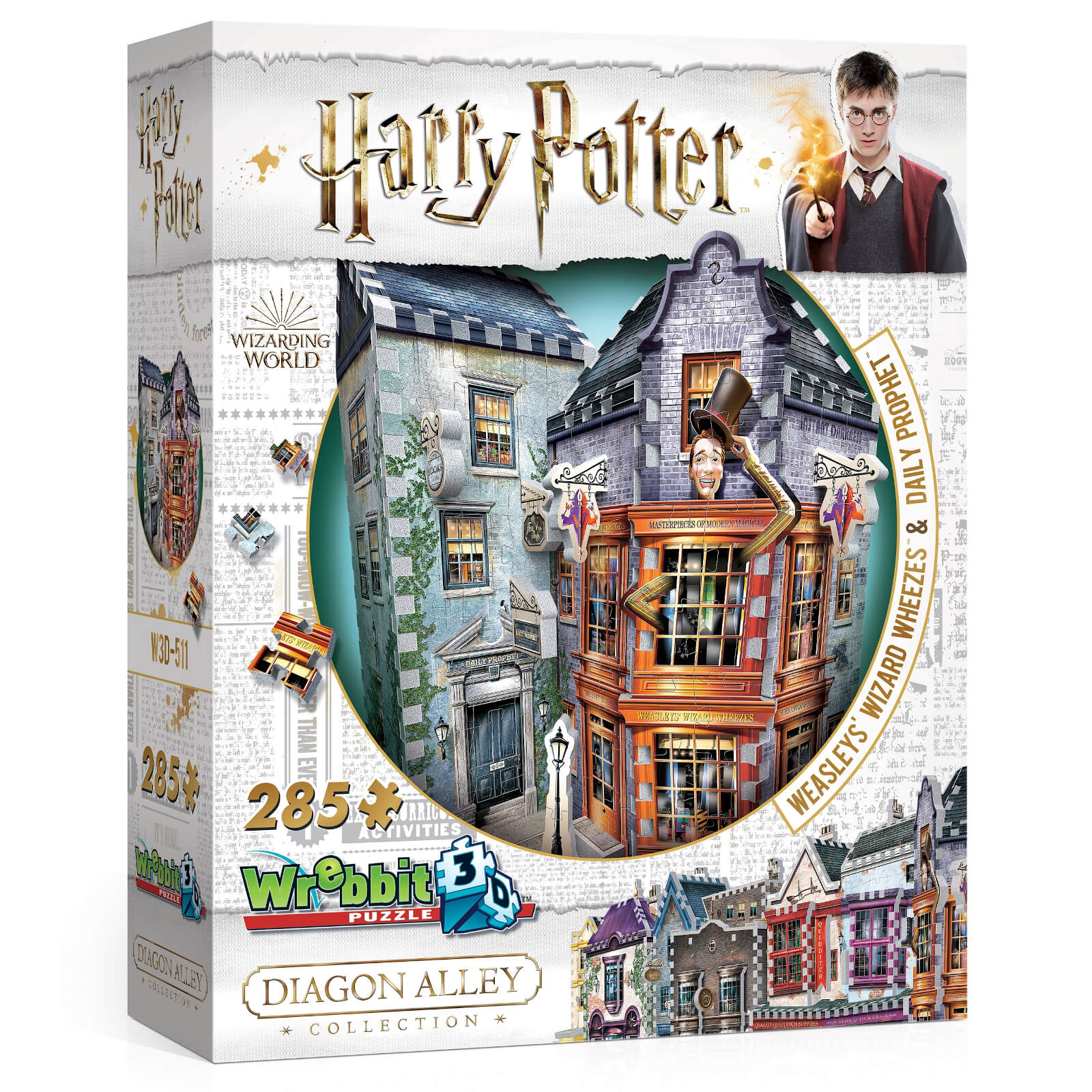 From the Harry Potter film series, build your Diagon Alley Collection with Weasley's Wizard Wheezes & Daily Prophet as a scaled 3D puzzle. Once complete this 3D puzzle makes for an amazing display piece. Product Details: 9.87 x 11.87 x 3 inches (25.1cm x 30.2cm x 7.6cm) Easy to assemble Tight-fitting pieces Ages 14+ Eco-friendly packaging
EAN: 665541005114
Posted in Toys by ToyMaster
Trivial Pursuit Game – Harry Potter Volume 2 Edition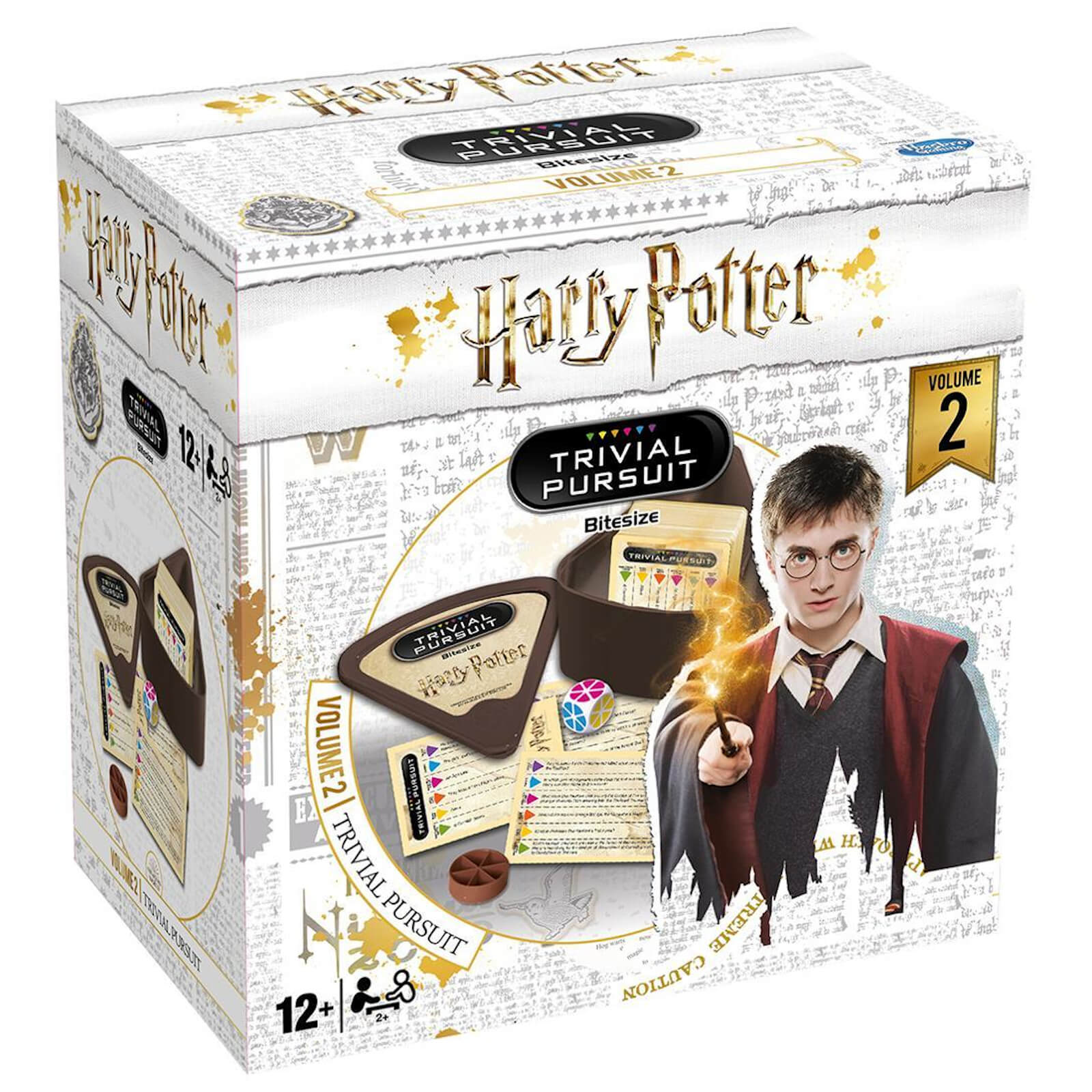 IWOOT – Stuff you really, really wantWingardium Triviosa! Return to Hogwarts™ in Volume 2 of Harry Potter Trivial Pursuit Bitesize. Featuring 600 questions over 100 cards, test your knowledge of the Dark Arts, Hogwarts, spells and potions, magical objects and people, and magical creatures as you compete to be the first to claim six cards and win the game! Think you can tell the difference between Lumos Solem and Arresto Momentum? Confident you know the best way to approach a Hippogriff, and how to travel the Floo network? Challenge your friends and family as you race to master every category before they do. Just don't mix up your veritaserum with your felix felicis! The questions included in this special edition span all eight films, and are guaranteed to challenge even the most serious fans. So if you think you can remember what happens to the Elder Wand, the fate of the Sorting Hat, and the events that occur in the Room of Requirement, then ready your patronus because this edition is for you!Key FeaturesBrand new edition of Trivial Pursuit Bitesize featuring your favourite characters and events from the Harry Potter franchiseThis quick-play quiz has 600 questions that will entertain and educate even the smartest Hogwarts studentsFascinating, puzzling and spellbinding questions that will test your knowledge and memoryBite-size game comes with coloured dice, 100 cards and easy-to-carry wedge caseA challenging family game that's fun for witches, wizards and muggles alike!Suitable Age: 8+Number of Players: 2+
EAN: 5036905036856
Posted in Toys by ToyMaster
Raising Hell Card Game For Adults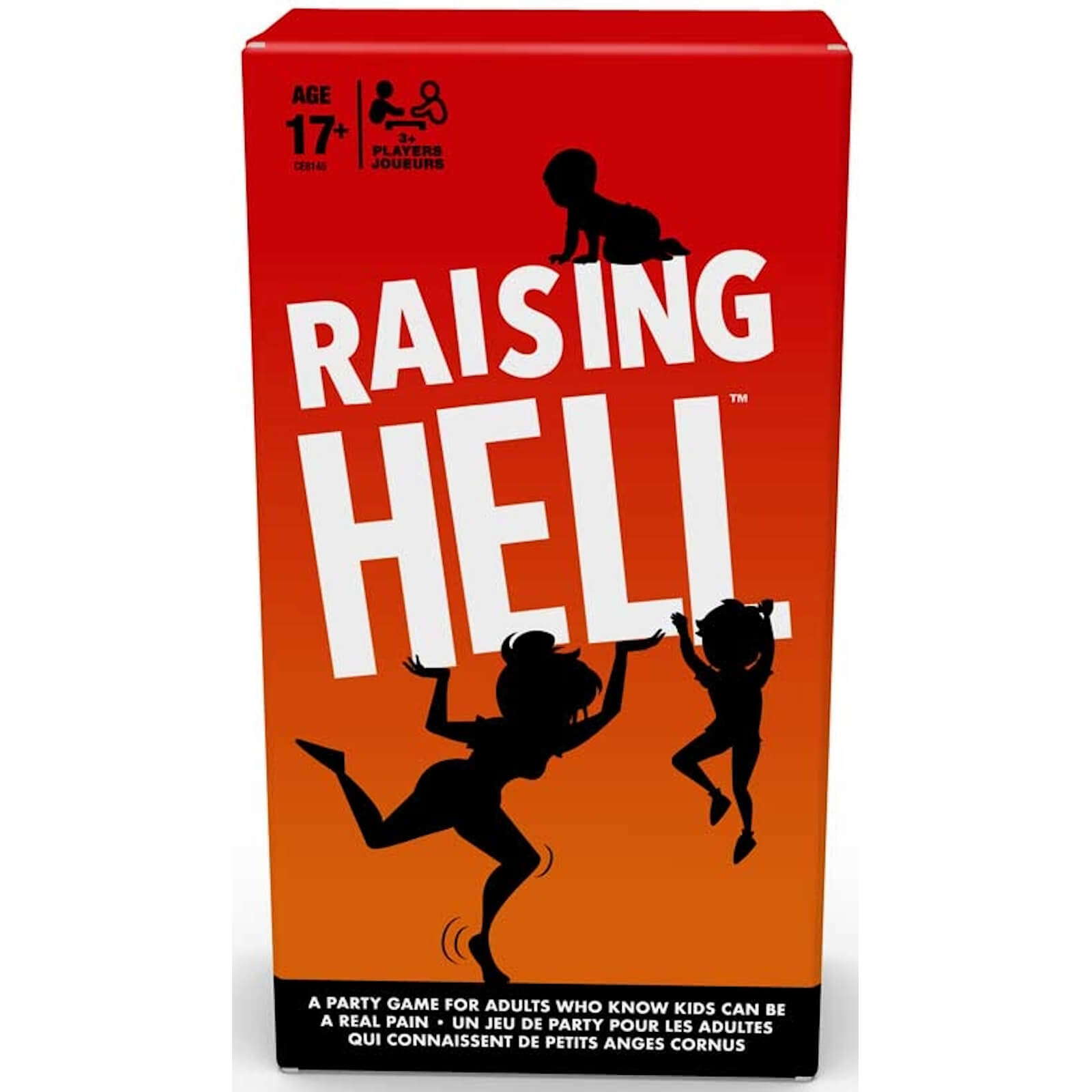 Most of us love kids, but doesn't it feel good to laugh at the occasional misery of being around them? Bring some fun to game night with the Raising Hell party game. The game comes with 300 caption cards and 72 photo cards. Players take turns being a judge, and the rest of the players draw 7 caption cards while the judge reveals a photo. Each player chooses their best caption to pair with the photo — it's like creating a funny parenting meme in real life. Some of the hilarious captions include When things are too quiet in the next room, When you realise your kid is not a genius, Stretch Marks: Were they worth it? and other things you don't usually get to say out loud. The judge decides who wins each round, and the winner keeps the photo card. Unlike raising kids, this game doesn't take 18 years to play; the player with the most photo cards at the end wins the game!
EAN: 5010993640980
Posted in Board Games by ToyMaster
Cluedo Mystery Board Game – David Walliams Edition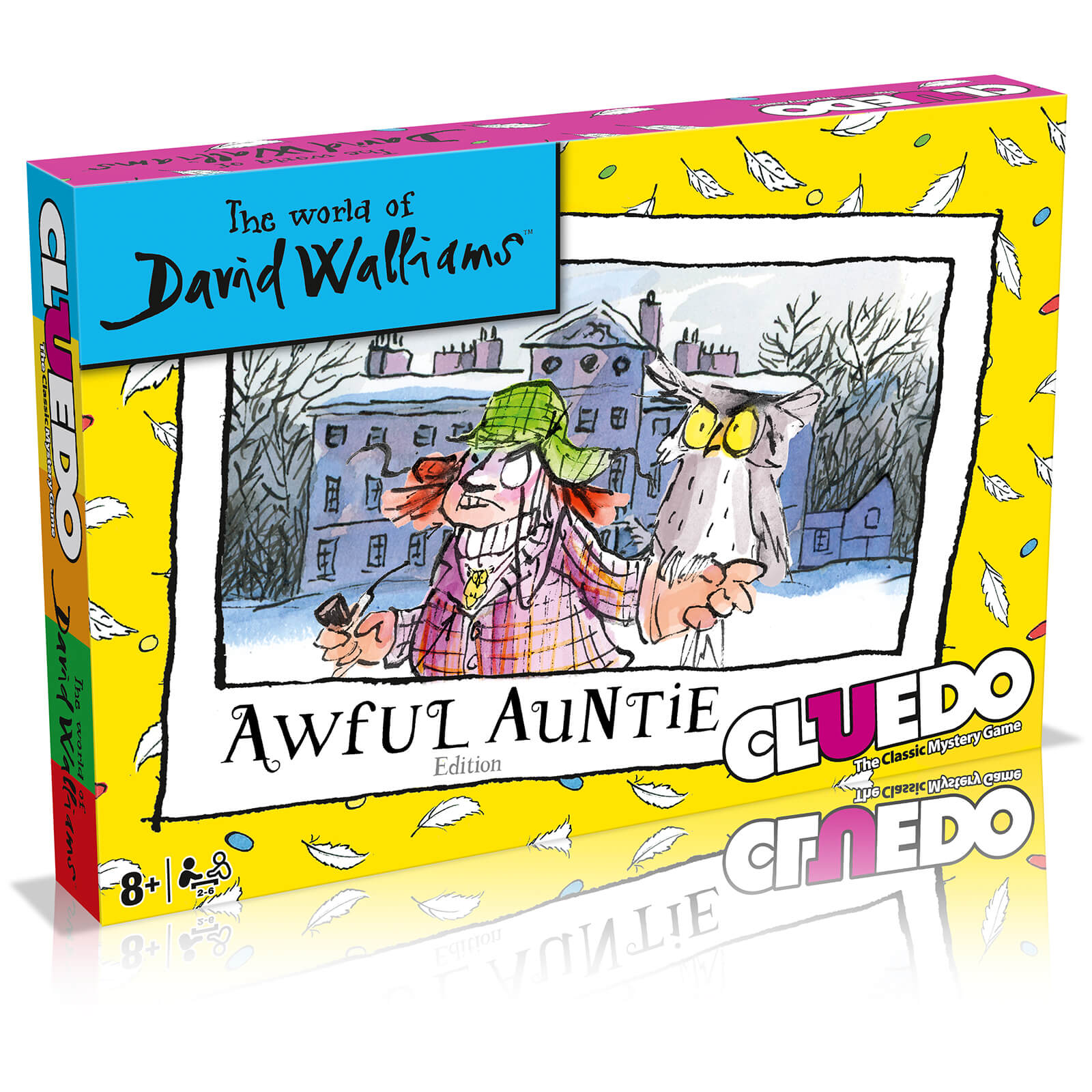 IWOOT – Stuff you really, really wantTake a trip back to Saxby Hall and the world of Awful Auntie in this unique David Walliams edition of the classic mystery boardgame, Cluedo. Choose from Stella, Lady Saxby's Ghost, Lord Saxby's Ghost, Soot the Ghost, Gibbon and Oddmund Oddmund as you explore all of the strange and wondrous rooms of Stella's home, and try to solve the mystery of Wagner, Aunt Alberta's missing owl. Who kidnapped Wagner, where did they hide him, and how did they do it? These are the questions you must answer in order to win. As you explore the game board, you must use the process of elimination to rule out locations, characters and methods one by one. Navigate secret passages to cut across the board, and make suggestions to force other players to prove you wrong. Once you've narrowed down the solution, move to your desired room and make an accusation! But watch out – one wrong guess and you'll be booted out of Saxby Hall forever. Featuring unique artwork from the world of David Walliams' beloved children's book, Awful Auntie, this new twist on a timeless game is bound to captivate players old and new.
EAN: 5036905033206
Posted in Toys by ToyMaster
Claptrap Rules Game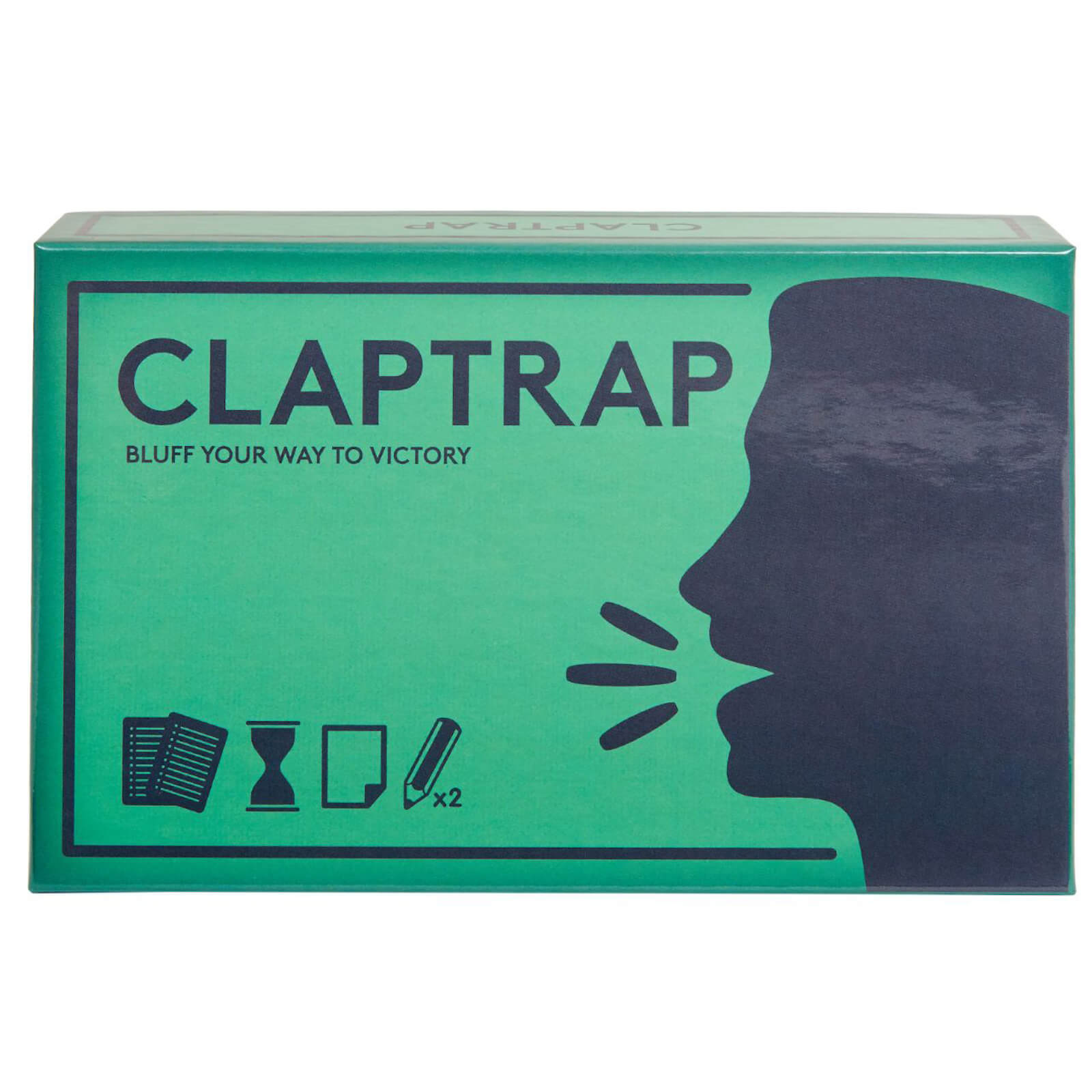 Claptrap – Bluff your way to victory! You've played general knowledge questions before, yes? This is the opposite. You probably won't know many, if any, of the answers. Don't sulk, this does not make you stupid; its where the fun starts! Bluff your way to victory by making up the answers… Fooling your opponent's wins points! Be the first to fourteen points to win.
EAN: 5411068300868
Posted in Board Games by ToyMaster
Monopoly Board Game – Harrogate Edition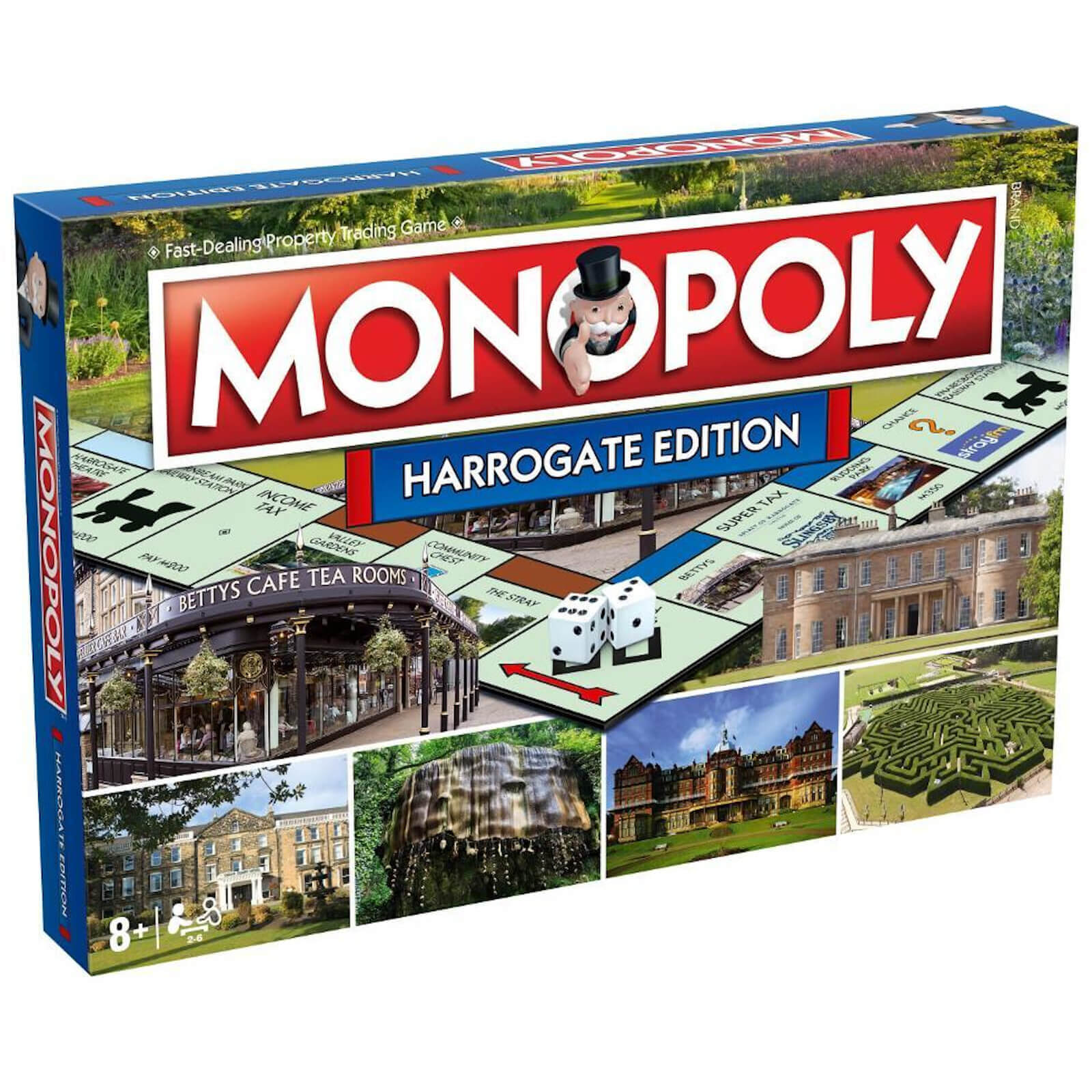 IWOOT – Stuff you really, really wantPay a visit to the fashionable spa town of Harrogate in this special edition of MONOPOLY. Harrogate is renowned for its rich mineral waters, intricate history and memorable landmarks and attractions – all of which can be yours, if you can strike a deal. Explore some of Harrogate's most beloved features, from Valley Gardens to the Harrogate Flower Show, the Pump Museum and the famous Bettys tea rooms. Each location has been specially selected for its local interest and universal appeal. The utilities and modes of transport in the game feature local services, and many spaces are inspired by popular local businesses for an authentic and modern experience. Who will be the first to claim Stockeld Park for their own? Maybe Harrogate Railway Station will bring you a step closer to success. Featuring stunning and authentic photography from the local area, there's plenty to enjoy whether you're a seasoned MONOPOLY expert or a first-time player. So grab a cup of tea, roll the dice and seek your fortune!Key FeaturesThe world's favourite family board game brings you another exciting edition of MONOPOLY – HarrogateChoose your favourite token, tour your favourite North Yorkshire sites and accumulate fortunes, but watch out for taxes, jail and bankruptcyAdvance to Harrogate Theatre, the Pump Museum and Bettys – will you owe rent or reap the rewards?Invest in houses and hotels and trade your way to successThe Fast-Dealing Property Trading Game is fun for the whole familySuitable Age: 8+Number of Players: 2+
EAN: 5036905036795
Posted in Board Games by ToyMaster
Top Trumps Match Board Game – Disney Animals Edition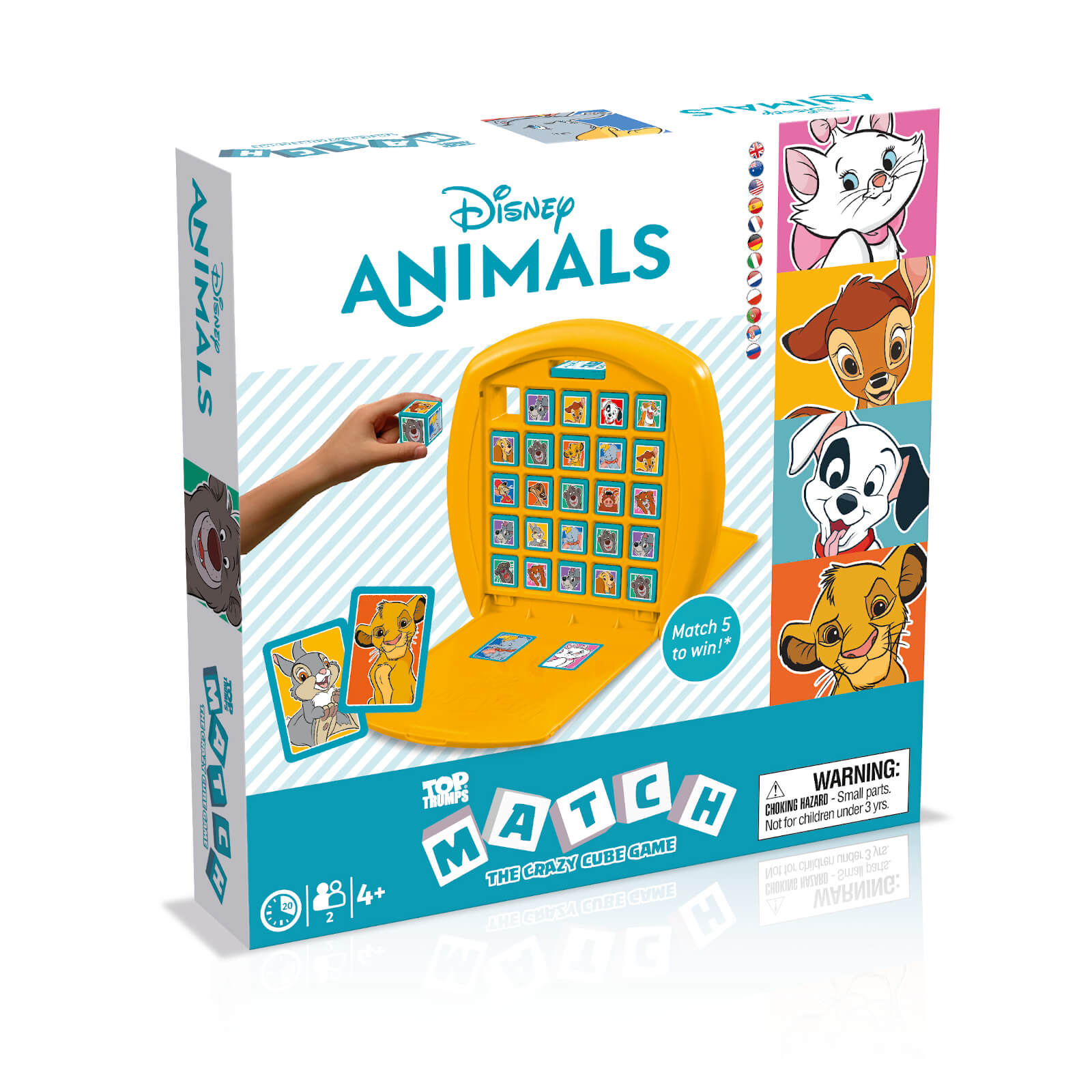 IWOOT – Stuff you really, really wantPlay with 15 of your favourite animals from beloved Disney films like The Lion King, The Lady and the Tramp and Dumbo in this exciting new edition of Top Trumps Match! Be the first to match five cubes in a row. Use knocked out cubes to push other cubes out of the game grid; you must play strategically to outsmart your opponent, sabotage their lines and complete your own! Completed a line? Not so fast! Your opponent can steal the win if one of their Top Trumps character cards matches the character line you've produced! You've got to be careful not to make a line with one of their characters or all your efforts will be wasted! The game is contained within a durable, portable carry case so you can take your game wherever you go. With officially-licensed Disney artwork, this game is fun for children of all ages and is sure to delight any Disney fans as well.
EAN: 5036905035828
Posted in Toys by ToyMaster
Herd Mentality
| Retailer | Price | Discount Code? | P&P | |
| --- | --- | --- | --- | --- |
| | £19.99 | No | | |
| | £19.99 | Yes | | |
IWOOT – Stuff you really, really wantHerd Mentality is a party game with a simple black and white mission: write down the same answer as everyone else. It starts with a random question, then everyone secretly writes down an answer. If your answer is in the majority, you win cows. But if your answer is the odd one out, you'll land the Pink Cow and your herd will be worthless — unless you can pass it on!
EAN: 5060579760946
Search
Recent Posts
Get Social With Us!
Categories
Pages
Toy Retailers
Popular Tags
Toy Archive