Browsing all articles from July, 2020
Posted in Toys by ToyMaster
Scorpio Mens T-Shirt – White – XL – White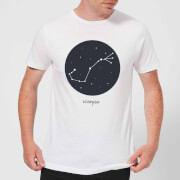 Astrology is the research of the planetary alignments; how the positioning of the moon, sun and planets affect events on earth or how the positioning of these at the time of birth influence an individual's character and destiny. The most commonly known placement is the sun sign, assigned by your date of birth. Astrologers can build horoscope forecasts by calculating where each of the celestial bodies are in the sky at any given time, and how these may have a part to play in your future. IWOOT's astrology range has designs suitable for all horoscopes or if you're a true follower of the stars, all astrological placements. All T-shirts are made from pre-shrunk 100% Cotton (excl. Grey at 90% Cotton & 10% Polyester) for excellent comfort. If you prefer a baggier fit, please order one size larger.
EAN: 5059479211757
Posted in Toys by ToyMaster
Classic Ground Spike Swingball
Classic Swingball is a well-loved outdoor favourite that's ideal for kids, adults and competitive families alike. Great fun for players of all ages and ideal for use in the garden or on the beach, Classic Swingball comes complete with an integrated ground spike and 2 durable championship bats which are able to resist the demands of even the most enthusiastic players. Height adjustable up to 1.6 metres the pole can be broken down into 3 sections for easy transport and storage. Easy setup and practically playable anywhere, you'll be perfecting those racket skills in no time!
EAN: 5021854171048
Posted in Board Games by ToyMaster
Tension Board Game – Foodies Edition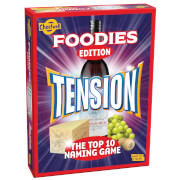 Can you name 10 Breakfast Cereals in 60 seconds? What about 10 Celebrity Chefs? You'll find the answers on the tip of your tongue but can you shout them quickly enough? With 200 different naming challenges Tension Foodies offers hours of family fun. It doesn't matter if you're twelve or eighty, game play is the same – correctly name as many of the examples on the card before the timer runs out, then use your score to progress around the board. Tension Foodies features subjects and categories that will appeal to all members of the family and tap in to all their food and drink interests and areas of expertise – so no one feels left out. The handy slide scorer records correct answers and prevents 'I said that' arguments during the game. Suitable from age 12+ and played in two teams.
EAN: 5015766006178
Posted in Lego by ToyMaster
LEGO Super Mario 71362 Guarded Fortress Expansion Set
"The Lego Super Mario Guarded Fortress Expansion Set (71362) is the perfect addition to the Lego Super Mario Starter Course! Add this awesome new level to your playset and take on the challenge to see if you can defeat Bob-omb, Koopa Troopa or Piranha Plant to reach the Guarded Fortress! Find your route – Leap over brick-built lava, cross the stepping stones in 'water' or catapult your way to defeat your enemies, collect digital coins and land on the POW Block to open the fortress door. Watch how LEGO® Mario™ reacts differently as he meets and defeats new enemies! Build your own unique levels as you collect all of the Lego Super Mario playsets and Power Up packs for enhanced gameplay, the possibilities are endless and will keep you entertained for hours! You can also download the FREE Lego Super Mario app to help inspire you to build your sets and share your ideas. This 468 piece set makes a fun birthday or Christmas gift for children aged 8+."
EAN: 5702016618419
Posted in Toys by ToyMaster
Toy Story 4 Buzz Lightyear Talking Action Figure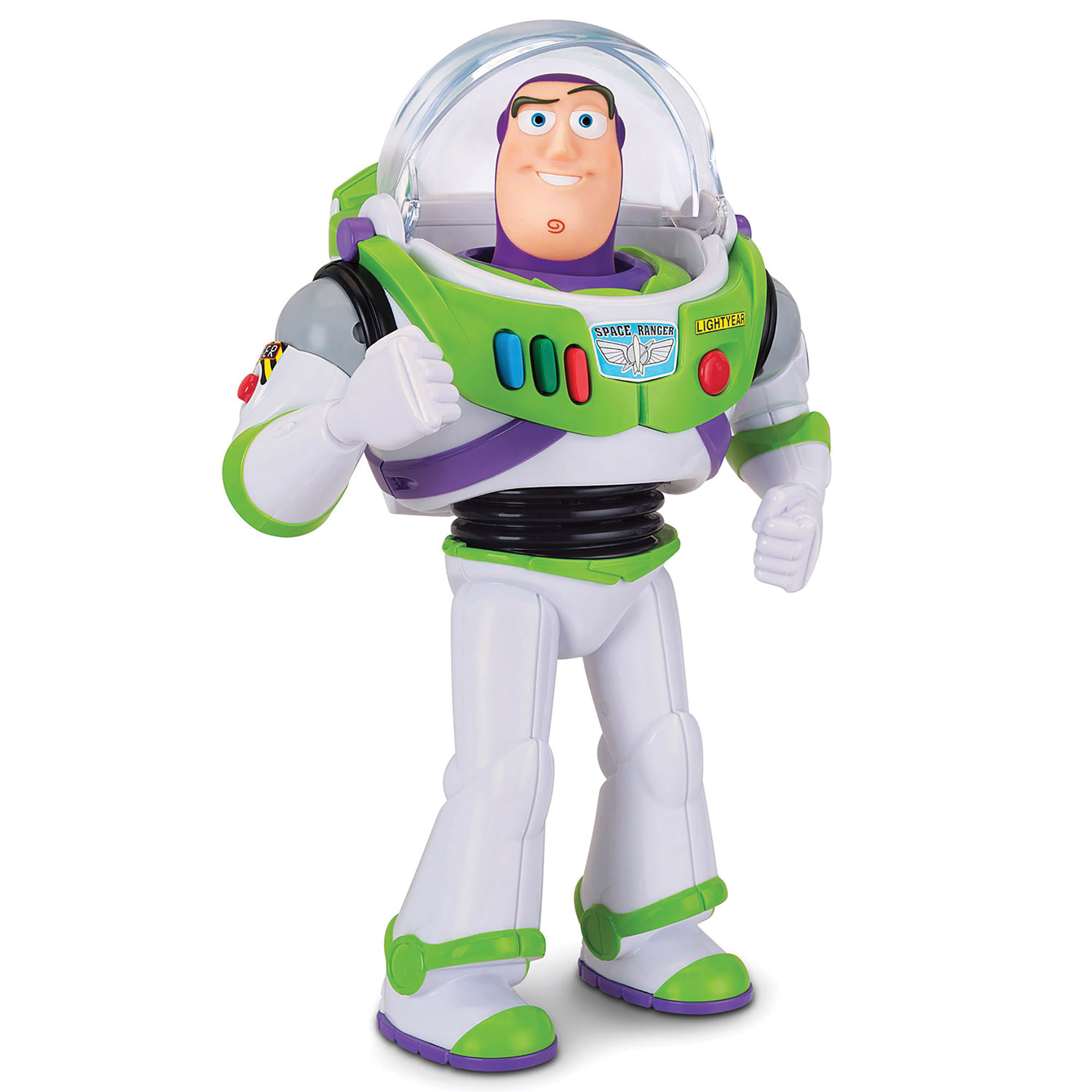 | Retailer | Price | Discount Code? | P&P | |
| --- | --- | --- | --- | --- |
| | £29.99 | No | £3.99 | |
| | £40.00 | Yes | £5.50 | |
Toy Story 4 Buzz Lightyear Talking Action Figure. If there?s trouble in the galaxy, or just in your playroom, it?s Buzz Lightyear to the rescue!Buzz is a heroic Space Ranger action figure. While Buzz?s sole mission used to be defeating the evil Emperor Zurg, what he now cares about most is keeping his toy family together. He?ll be your toy, ?To infinity and beyond!?
EAN: 64442640699
Posted in Toys by ToyMaster
L.O.L. Surprise! Car
"Drive in style with this L.O.L. Surprise! Car-Pool Coupe which comes with an Exclusive Doll. This stylish car, which has a luxe rose gold finish with glam pink details, expands to reveal a swimming pool and dance floor â?? which are perfect for L.O.L Surprise! dolls to keep the party going! The car's adjustable seats even fit both L.O.L. Surprise! dolls and L.O.L. Surprise! O.M.G. fashion dolls (sold separately). Contains Car-Pool Coupe car and exclusive L.O.L Surprise! Doll. Suitable for children aged 3 years and over. "
EAN: 35051565222
Posted in Toys by ToyMaster
Funko Pop! Heroes: Batman 80th Anniversary – Super Sized 48cm Batman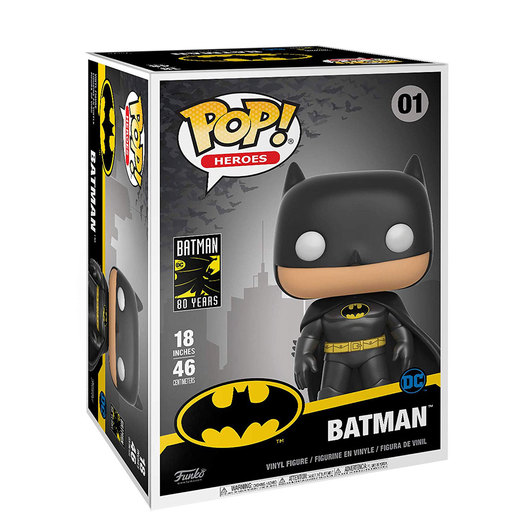 "Save Gotham City from evil with this Funko Pop! Heroes: Batman 80th Anniversary â?? Super Sized 48cm Batman figure. This Super Sized Batman figure, which looks just like the Caped Crusader, with his black outfit, utility belt and iconic mask, is 48cm tall â?? which is much taller than your average Funko Pop! figure. The Ideal gift for Funko Pop! collectors and Batman fans, this figure is sure to tower over the other Funko Pop! Figures in your collection. Celebrate Batman's 80th anniversary in style! Suitable for children aged 3 years and over. "
EAN: 889698421225
Posted in Playmobil by ToyMaster
Playmobil 9441 Special Plus Knight and Cannon Figure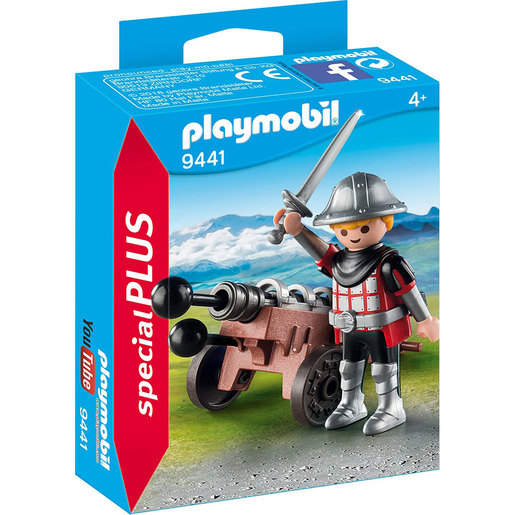 "Head off on an epic adventure with the Special Plus Knight and Cannon Figure from the Playmobil range. Whether you're fighting dragons or rescuing princesses, this amazing Knight figure is so much fun! Use the included cannon to blast your enemies or challenge them in hand-to-hand combat with your sword. Mums and dads will love that this Knight and Cannon set helps develop your imaginative play skills and roleplaying abilities. It's compatible with plenty of Playmobil playsets in the range too. Browse the full collection for even more fun. For ages 4 and over."
EAN: 4008789094414
Posted in Toys by ToyMaster
Marvins Magic Glow Art – Black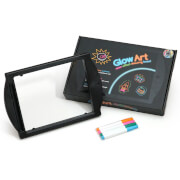 We've heard of glowing art reviews… but glowing art? Yeah, that's the world of the Glow Art neon effect drawing board! This drawing board is brilliant. Like, literally. It uses neon-style LED lights to create a glowing effect that changes the whole feel of your drawing. Use the included fluorescent marker pens to create amazing works of art, which react and almost come alive under the changing LEDs. They illuminate in 36 different effects, bringing a completely new dimension to your art! So, if you want to see your drawings in a whole new light, order this Glow Art Neon Effect Drawing Board now!
EAN: 808446017442
Posted in Toys by ToyMaster
Search
Recent Posts
Get Social With Us!
Categories
Pages
Toy Retailers
Popular Tags
Toy Archive