Browsing all articles from May, 2020
Posted in Toys by ToyMaster
Posted in Toys by ToyMaster
Ravensburger Porsche 911 3D Jigsaw Puzzle – 108pc
"Enjoy hours of fun with this Porsche 911 3D Jigsaw Puzzle from the Ravensburger range. Kids and adults alike are sure to love creating this amazing 3D Porsche 911 Puzzle. On a scale of 1:18, this miniature supercar puzzle captures the elegant lines and sleek body of the legendary 911. Enthusiasts can fit together the sturdy pieces to reveal their authentic model, complete with rotating wheels. There are 108 pieces inside the box, as well as full instructions to help kids (and adults!) get started. You don't need glue either, as the pieces all slot together with ease. Once complete, the Porsche 911 puzzle measures 25 x 10 x 7cm. For ages 10 years and over."
EAN: 4005556125289
Posted in Toys by ToyMaster
Whats Your Number NSFW Card Game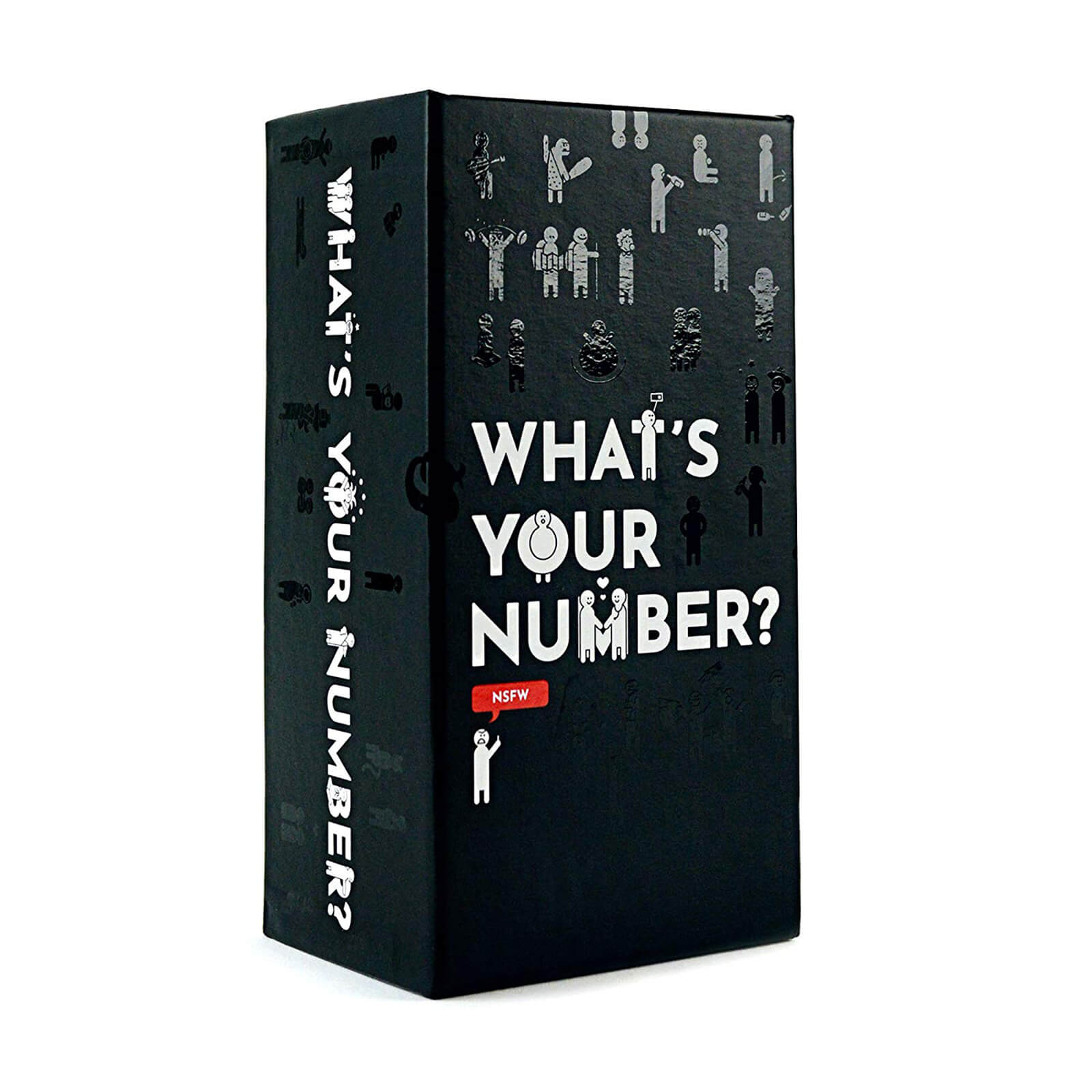 What's Your Number NSFW reveals what your friends really think about the world around them. Choose a polarizing topic for your friend to secretly rate and then guess what their rating is. When your friend reveals their number at the end of each round, you all learn who knows your friend the best – and how they really feel about watching and replicating porn. Age: 18+
EAN: 856732007059
Posted in Toys by ToyMaster
Funko Pop! Television: Dr Who – Kerblam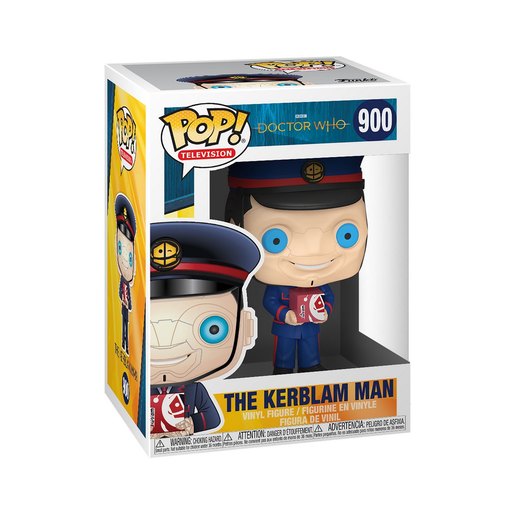 | Retailer | Price | Discount Code? | P&P | |
| --- | --- | --- | --- | --- |
| | £6.66 | No | £3.99 | |
| | £11.99 | Yes | | |
IWOOT – Stuff you really, really wantThe new Dr Who Pop! Vinyl figures are here! This The Kerblam Man figure measures about 3 3/4-inches tall and comes packaged in a window display box. Perfect for any Funko fan or fan of Dr Who
EAN: 889698433525
Posted in Board Games by ToyMaster
Monopoly Board Game – Exeter Edition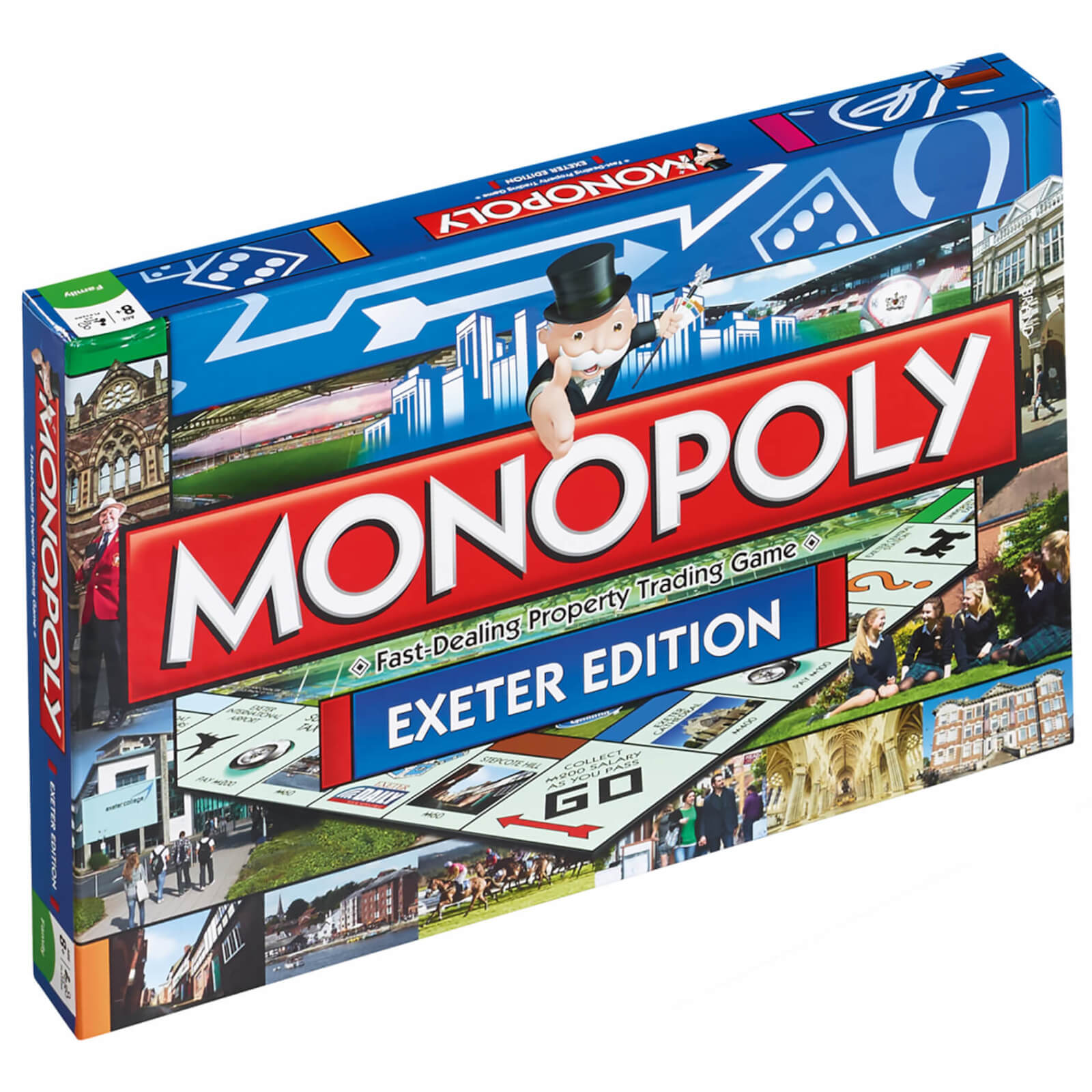 IWOOT – Stuff you really, really wantMonopoly, The Classic Family Board Game, Has Now Arrived At The City Of Exeter! The Edition Is A Snapshot Of A City That Is Brimming With Culture, Heritage And History! As You Travel Around The Board You Will Spot The Medieval Architecture Of The Stunning Exeter Cathedral, The Unique Stepcote Hill And The Extraordinary Ancient Monuments Of Guildhall And The Underground Passages Among Other Well-Known City Landmarks. Build Houses And Hotels On Your Property And Charge Other Players Rent When They Land On Your Locations. Sit Back And Accumulate A Fortune From Your Property Empire, But Watch Out, Avoid Taxes, Jail Or Going Bankrupt. This Is Monopoly, Only Set In Devon! Will You Be The Last Person Standing Owning It All? Order Your Limited Edition Copy Of The World'S Best Board Game Today!Features: The World&Rsquo;S Best Family Board Game Brings You Another Exciting Edition Of Monopoly & Exeter Choose Your Favourite Token, Tour Your Favourite Sites And Accumulate Fortunes, But Watch Out For Taxes, Jail And Bankruptcy Advance To Royal Albert Memorial Museum, Crealy Great Adventure Park Or Exeter Cathedral & Will You Owe Rent Or Reap The Rewards? Invest In Houses And Hotels And Trade Your Way To Success The Fast-Dealing Property Trading Game Is Fun For The Whole FamilySuitable Age: 8+Number Of Layers: 2+
EAN: 5036905024815
Posted in Lego by ToyMaster
LEGO DC Wonder Woman vs Cheetah Set (76157)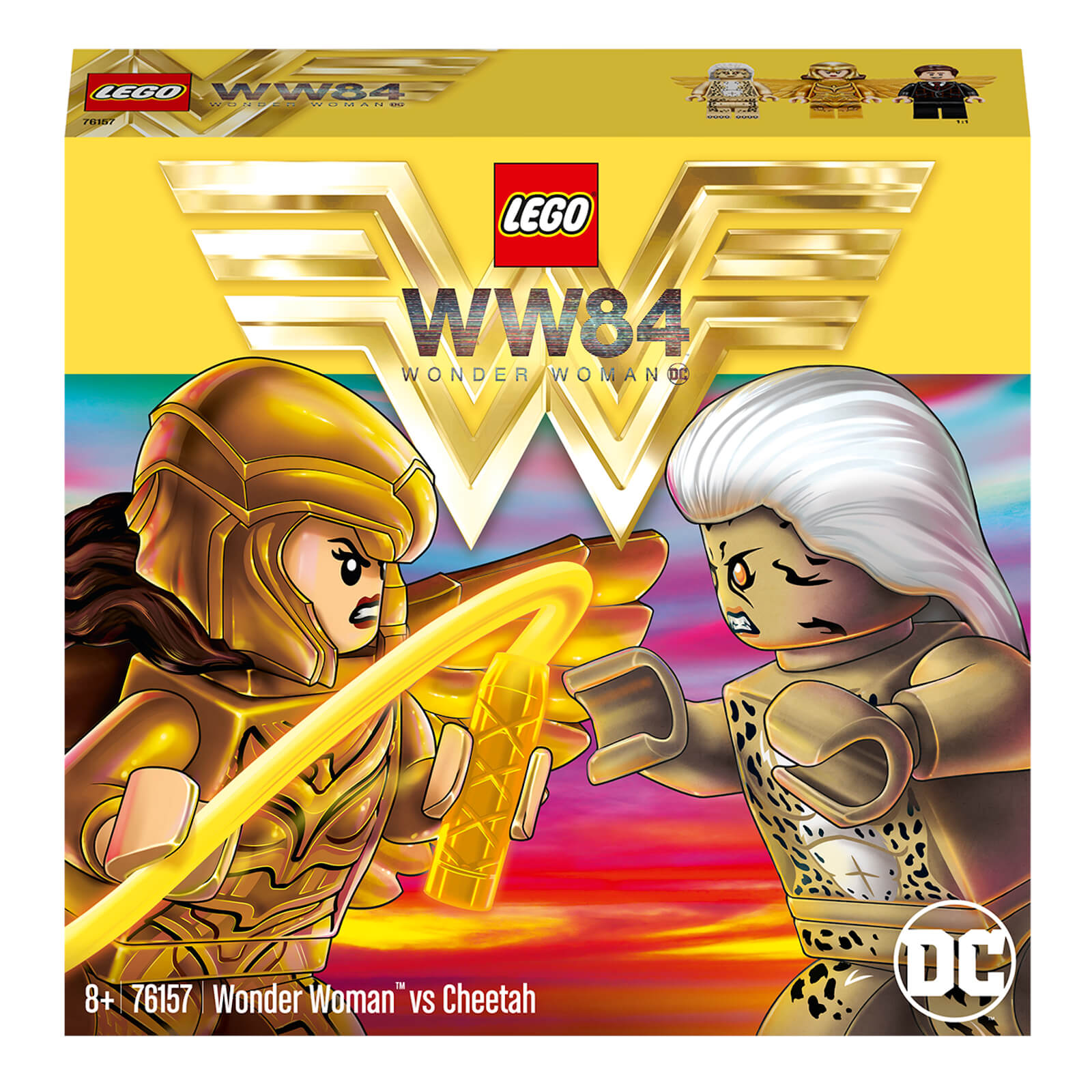 | Retailer | Price | Discount Code? | P&P | |
| --- | --- | --- | --- | --- |
| | £19.99 | Yes | | |
IWOOT – Stuff you really, really wantYoung superheroes can recreate the Wonder Woman 1984 movie with the LEGO DC Wonder Woman vs Cheetah (76157) action figures battle building set. When Wonder Woman (Diana Prince) encounters her archenemy, Cheetah (Dr Barbara Minerva), at the transmitter tower, the scene is set for an epic battle! This DC Universe action-packed playset gives kids double the fun. Down below in the bunker, Max tries to enter the tower, while overhead the transmitter panels rotate. Meanwhile, Wonder Woman and Cheetah confront each other. With exciting features and so many possibilities for play, young superheroes will experience endless imaginative fun!LEGO DC kids' construction toys with superhero minifigures let children role-play as their favourite superhero in good vs evil conflicts to save the world in the DC Universe! With legendary characters and cool gadgets, LEGO DC building sets make great gifts for kids, inspiring individual and group play that never ends. Measures 7" (19 cm) high and 6" (17cm) wide, with a radar dish measuring 7" (20cm) across. Contains 371 pieces.2-sided model with high-tech bunker and revolving transmitter tower.Includes a winged Wonder Woman™, Cheetah and Max™ minifigures.Wonder Woman™ and Cheetah battle while Max™ is busy in his bunker.Great gift for boys and girls aged 7 and up and fans of Wonder Women™ everywhere.Combine with other LEGO® DC sets to expand the action even further.With no batteries to insert, kids can enjoy this popular toy at any time.Easy-to-follow instructions gets kids building and playing without delay.LEGO® DC playsets let kids role-play movie scenes and fun stories of their own.All LEGO® toys are consistent, compatible and connect and pull apart perfectly.Every LEGO® playset is absolutely safe for your little superhero.Age: 8+Number of Pieces: 371
EAN: 5702016619577
Posted in Lego by ToyMaster
4 Privet Drive
| Retailer | Price | Discount Code? | P&P | |
| --- | --- | --- | --- | --- |
| | £54.99 | Yes | | |
| | £59.99 | No | Free | |
LEGO Harry Potter" 4 Privet Drive (75968) takes kids into one of the most infamous houses in all the Harry Potter movies. Toy house with minifigures and magical movie scenesHarry Potter fans will have endless fun with Harry, Ron Weasley", Dudley Dursley, Vernon Dursley, Petunia Dursley and Dobby" minifigures. They'll enjoy imaginative play all over the fully equipped 2-story house, including locating Harry's secret cupboard under the stairs and activating the flood of Hogwarts" acceptanceletters through the letter box. Collectible Harry Potter flying car toyThe magical excitement continues outdoors when Ron appears at the upstairs window with the flying Ford Anglia. Kids open the trunk to attach a chain to its hook and, very soon, the window is dragged off and Harry escapes! Choosing the best Harry Potter giftIf you're looking for the best children's toy, LEGO Harry Potter gifts offer endless imaginative fun with collectible minifigures and amazing features.
EAN: 5702016616682
Posted in Lego by ToyMaster
LEGO Harry Potter: Hedwig Display Model Moving Wings (75979)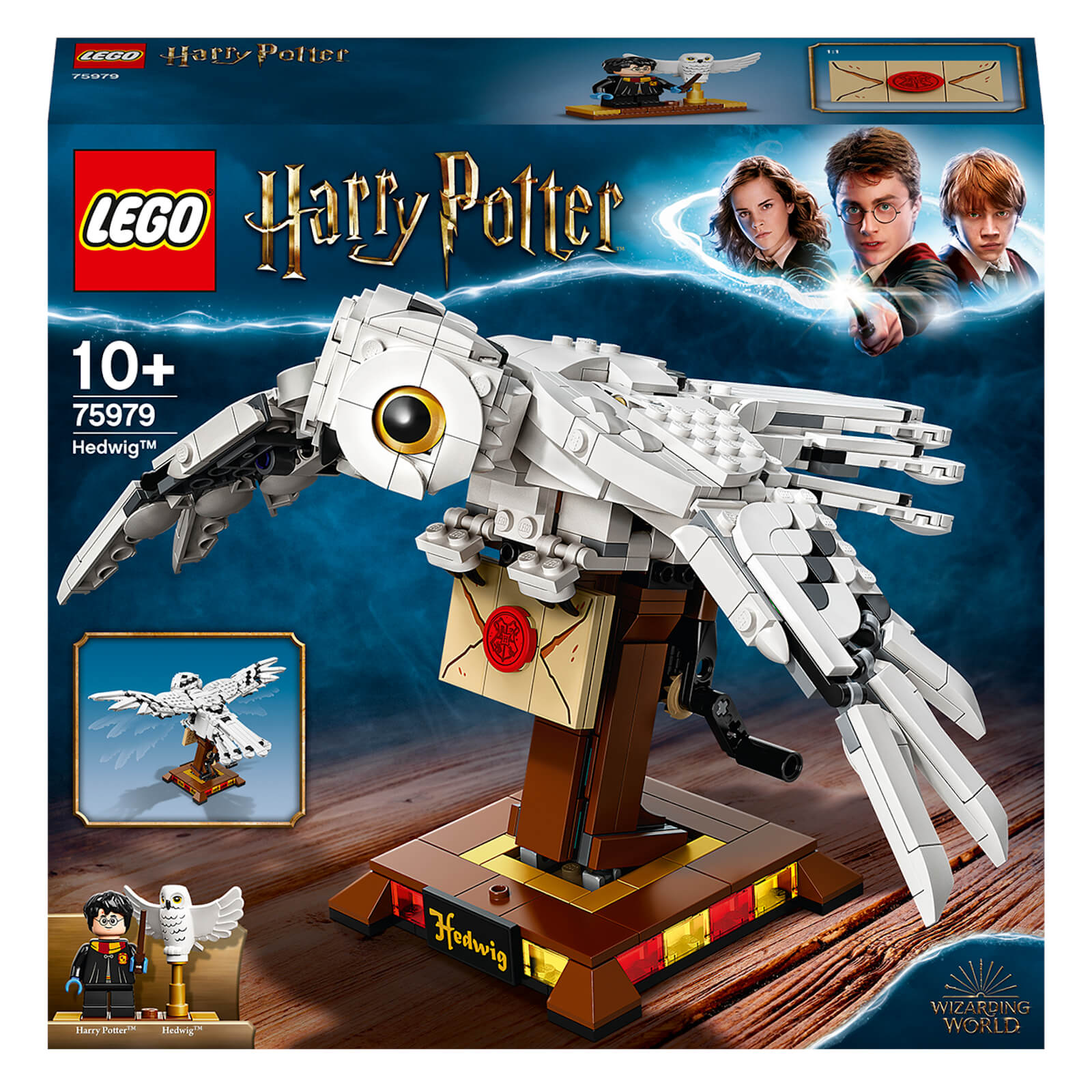 Bring the magical personality and elegant movement of Hedwig", the celebrated snowy owl from the Harry Potter" movies, to life. The collectible LEGO Harry Potter Hedwig (75979) display toy offers a rewarding building experience and looks magnificent on show. Buildable Hedwig the owl with flying' wingsWith a wingspan of over 13 (34cm), this 630-piece brick-build model shows Hedwig in flight, delivering an important letter. Once the build is complete, a turn of a handle causes the jointedwings to move gracefully up and down. The collectible model stands on a sturdy base with a detachable LEGO Harry Potter minifigure and another, smaller, Hedwig the owl toy with wings spread open. Collectible Harry Potter toys great Christmas or birthday giftsIf you're looking for a cool gift or popular buildable model for kids or Harry Potter fans of any age, the range of LEGO Harry Potter toys are sure to provide endless magical pleasure.
EAN: 5702016685510
Posted in Toys by ToyMaster
Search
Recent Posts
Get Social With Us!
Categories
Pages
Toy Retailers
Popular Tags
Toy Archive